Best Electric Razors For A Smooth Shave in 2022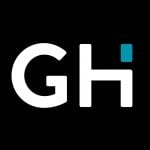 This product guide was written by GearHungry Staff
Last Updated
January 25, 2018
GearHungry Staff
GearHungry Staff posts are a compilation of work by various members of our editorial team. We update old articles regularly to provide you the most current information. You can learn more about our staff
here
.
GearHungry may earn a small commission from affiliate links in this article.
Learn more
An electric razor is a must have for any man who wants to enjoy a speckless shaving experience, without the hassles of a traditional razor. However, buying an electric razor is not a simple task. You have the option to choose from hundreds of different models, each offering different specifications and many claiming to be the one for you. If it is the first time you are purchasing an electric shaver, or you are just not techy enough, you might find the whole selection process super confusing. To ease up the work for you, we have curated this comprehensive electric shaver reviews guide, which will show you the best electric razors for men and answer some of the most popular questions regarding the products.
The Best Electric Razor
Braun Electric Razor Series 9 9290cc
The Braun Electric Razor Series 9 9290cc for Men was designed for even the most stubborn facial hairs. It comes with five synchronized shaving elements that promise a gentle, clean, and precise cut. These shaving elements boast of clearing out more hair in one stroke than any of the industry-leading electric shaver out there. Each shaving element is designed differently to ensure a thorough scrape through with minimal effect on the skin. The outer blades gently cut close to the skin while the middle is designed to lift and trim even the toughest of hairs. This German-made Electric razor is made to respond to different face-contours and beard types.
Along with these factors, it delivers an excellent amount of smoothness just with one stroke and can be used with gels or creams or on wet or dry hair; it makes no difference, Braun Razor will deliver an efficient cut with or without them. The outer blades that are closer to the skin finely nick pick out those short, hard-to-cut hairs that a regular razor wouldn't reach, delivering an enjoyably smooth feel on the hands. It does all this as gently as possible, via sonic vibrations that facilitate a smooth glide over the face with little to no discomfort whatsoever. Also credited for its amazing Li-ion battery that lasts 20% longer, it comes with an equally classy clean and charge station that hygienically cleans, lubricates and dries the blades with the option to charge it right after. It may cost you even more, both honestly, for all the cool features and excellent performance, it's totally worth it.
Key Features:
Designed to last up to 7 years
100% waterproof
Cleans and charges on demand
60 mins of cordless shaving time
Specification:
Brand

Braun

Model

Series 9 9290

Weight

2.08 pounds
Panasonic Arc5 Electric Razor
You can't leave Panasonic out of the running. The Panasonic Arc5 electric razor comes with an excellent runtime of forty-five minutes, all from a single sixty minute charge. While it doesn't give you a loading dock, the AC adapter is fairly sturdy and simple to pack up for travel. The real marvel here is in the insane cutting power of 14,000 per minute, giving you an unmistakably close shave with far less effort than less powerful models. You're rocking a 240V motor here, so even when the battery starts running out, it's still packing power.
It looks pretty fantastic, but it definitely comes at a higher price point than our average pick. The only other downside to this sleek electric razor is how difficult it is to clean. That's partially due to the fact that you have five steel blades working together to shred all hair that it touches. There's a pop up trimmer included, and an interactive LED display with a digital battery gauge, so you can never be caught off guard when it's time to throw it on the charger.
Key Features:
Precision prop up trimmer
Lift-tech foil system
Travel safety lock and pouch
Water-proof electric razor
Specification:
Brand

Panasonic

Model

ES-LV65-S

Weight

6.9 ounces
Excellent one-hour charge time with forty-five minute runtime
14,000 cuts per minute gives you a close, fast shave
On the pricey side
Extremely difficult to clean when finished
Braun Series 3 ProSkin 3040s Electric Shaver
Braun goes high-end as often as they can, and one major strength that lets them do that is their advanced battery technology. In this instance, they blow all Norelcos out of the water. The Braun ProSkin has this quick five-minute charge option, so you can surge the battery and get a quick shave if you forgot to charge it overnight. Sixty minutes for a full charge, forty-five minute runtime: it's like a dream come true. That battery time also includes using the pop up trimmer, and still applies if you're using this in the shower.
Now, Braun went pretty big and tall here by saying that you can use gel and foam with it, but as you'll see in the buying guide below, that's really not a good idea. As it is, this one is a difficult electric razor to clean, so adding these products to it is only going to lengthen your cleaning time. Three different foils cut through your hair, and give you an even shave no matter what. Greap grip, head flexibility, but a bit touchy on cleaning.
Key Features:
Micro comb technology
Built-in precision
Premium battery
Waterproof
Specification:
Brand

Braun

Model

3040

Weight

11.8 ounces
Ultra even shave with a triple foil system, leaving no hair uncut
Absolutely fantastic battery; sixty minute charge, forty-five minute runtime, and an option for a five-minute quick charge
Marketed to be used with gel/foam, but it's highly not recommended
Difficult to clean and maintain
Philips Norelco Electric Razor 2100
Philips and Remington go toe to toe in this space, and it's always a constant fight. This Norelco model builds on their already excellent name, giving you a series of three rotating blades, each with extreme attention to detail. One reason that men everywhere love Philips is their inexpensive price point. Unlike other brands like Braun, they put an immense amount of effort into keeping their costs down, and that makes your wallet smile. The Philips Norelco series of electric shavers is one of the most popular ones among men. The Norelco 2100 is an entry-level tri-blade rotary electric shaver. Self-sharpening stainless steel blades keep this electric razor perfectly sharp for at least one year.
Everything has its downfalls, and for this, it only has thirty-five minutes of use, and at that, it takes a whopping eight hours to charge. That's a standard workday, just to use it for that short amount of time. What it lacks in energy use, it makes up for in added features: you get an LED indicator bar to designate how much power you have left, as well as a very quick, one touch method to open and close it. Cleaning this is practically child's play. After usage, the blades can be popped open and rinsed under running water for convenient cleaning and simple maintenance. The electric shaver comes with a charger and a protective cap, in the box.
Key Features:
Simple one touch open and close for easy cleaning
Contour flex in four different directions, so you get a close shave no matter what
LED display for charge level indicator
Specification:
Brand

Philips

Model

S1560/81

Weight

13.6 ounces
Excellent cost for a high-quality electric razor
Self-sharpening blades give you more time in between switching them out
Only has thirty-five minutes of use
Total of eight hour charge time
Braun Electric Razor Series 790cc
Braun is the underdog of electric razors; they don't get a lot of the spotlight, but they produce some seriously out-of-this-world quality electric razors. The Braun Series 790cc one comes with a decent fifty minute runtime, and an excellent, stable charging dock. Drop it, let it charge, and you're good to go. With 10,000 micro vibrations and five different modes to choose from, you can be as rough or gentle on your facial hair as you need to be.
On the downside, there's a bit of an issue with the charing. When you dip below about 20% of a full charge, that's when the RPM gets cut in half. Apart from that, if you don't like it, Braun doesn't offer a return policy. This is one of our premium picks, so you're being given an insane amount of quality, and over 10,000 Amazon customer reviews to base this off of, just be wary going into it. In total, you get a six-piece set, including the dock and AC adapter, as well as a carry/storage bag and a brush to clean the blades.
Key Features:
Includes a high-efficiency charging dock
10,000 micro vibrations
Five different modes between gentle and powerful
Specification:
Brand

Braun

Model

Series 7-790cc

Weight

2 Pounds
Unlike most electric razors, works wonders on a long beard when you want to shave it all off
Fifty minute average battery runtime
Absolutely no return policy at all
Below 20% charge you will see a serious performance drop
Remington F5 Foil Electric Razor
I personally used the Remington F5 razor for a while and loved it. It's definitely a lot louder than other electric razors on the market, which can be a bother if your better half is in bed after a graveyard shift, etcetera. The head on this is extremely flexible, giving you a great contour to your face to cover everything and prevent nicks. However, that head is a bit difficult to use properly since there's no ergonomic design or proper grip on the handle.
If you're chopping off that lumberjack beard instead of trimming it, this razor is basically built for you. Thanks to intercept technology, it gentle trims the hair before the main blades make contact with it, reducing the chance of getting snagged and causing pain. Not to mention it makes it more efficient. Sixty minutes of runtime, a quick-charge option for a five-minute shave if you need it, and all the power you need to look smooth as hell.
Key Features:
Intercept technology helps prevent snagging when you're cutting off a beard
Average two hour charging time
If you're in a pinch, you can opt for a five-minute quick charge
Specification:
Brand

Remington

Model

F5-5800
Great sixty minute runtime before charging
Flexible head contours to your face shape for a smooth shave
A lot noisier than other razors; not good if your partner is still asleep in the morning
The head contours to your face, but the handle lacks grip
Philips Norelco OneBlade Shaver
Somewhere in between a traditional safety razor and an electric razor, this hybrid OneBlade model was born. You can use this for just about any length of hair, and get a close-but-not-too-close shave that leaves your skin razor bump-free. Disposable heads on this thing last for four months at a time, and they give you a full year's supply right out of the box. While that's good and all, they don't provide a lot of surface coverage, so it takes longer to shave with this than a standard electric razor.
You can use this wet or dry, so if you've got a shower mirror then you're ready to go. Philips upgraded their battery runtime on this, giving you forty-five minutes before the battery runs out, but at the cost of an average eight-hour battery charge. If it's fresh out of the box, you have to cycle the battery for a full twenty-four hours on the cord. Overall, a handy and inexpensive device, one that you can use for casual shaving or to maintain a professional appearance which you can finish off with a great moustache wax.
Key Features:
Works as an electric razor or a beard trimmer
45 minutes of battery runtime
Used wet or dry
Specification:
Brand

Philips

Model

QP2520/90

Weight

11.4 ounces
Dual blade refills offer precision, made from high quality steel
Each replaceable blade is good for four months; you have a one-year supply
Requires insanely long charging times
Takes a long time to trim due to small surface area
They fixed some issues with other Norelco line ups, but ended up falling flat on a few other fronts. The Philips Norelco 3100 is an excellent, low cost trimmer that's rocking the Philips name, but you can't use this one in the shower. The lack of waterproofing and eight hour battery charge (common issue with Norelco) are a bit troublesome, but they upgraded the battery runtime average to forty-five minutes. It's all made better by the corded/uncorded feature.
You have an LED light to indicate the battery level, but unlike other Norelco models, you can actually use this while it's plugged in. No more skipping out on your morning shave because the battery died. Philips never falters on the actual main use, especially when it comes to the unidirectional head that truly contours to your face, giving you that flawless clean shave every single time.
Key Features:
Four-directional head applies to every area of your face
Includes a pop up trimmer for shaping
One touch open makes this simple to clean and close back up
Specification:
Brand

Philips

Model

S3310/81

Weight

13.6 ounces
Unlike previous models, this can be used while plugged in so you never come back to a dead battery again
LED display lets you know what's left in the battery before you start
As always with these, they take eight hours to charge
Cannot be used in the shower/wet shave
Philips Norelco 5500 Electric Razor
We come to a close with another Norelco model, and by the powers that be, they finally went with a high-powered battery. Not only do you get an LED feature to tell you what's what, but you have a forty-five minute runtime off of a single sixty minute charge. You're good to go, no matter what. When that battery does dip into the low warning on the LED screen, you'll notice a significant quality reduction, so keep it charged at all times.
The Philips Norelco 5500 with a five-directional flex head, giving you a closer shave and a smoother time transitioning across your face. Use it in the shower, use it dry, it's up to you, but either way, you've got to flick the turbo mode on. It beefs up the CPM to get you in and out quicker, cutting hair with less effort, so you can hop out the door as soon as possible.
Key Features:
Five-directional flex head for maximum closeness
Good for wet and dry shaving
Includes turbo mode for a higher CPM; faster motor, quicker shave
Specification:
Brand

Philips

Model

S5370/81

Weight

14.6 ounces
Forty-five minutes of runtime on a sixty minute charge
LED display lets you know what battery level you're at
At the lowest battery level, the CPM dips significantly
Power button is in a weird spot, you'll end up turning it off by accident while shaving
Electric Razors Buyers Guide & FAQ
What Factors To Consider When Buying The Best Men's Electric Razors
Not all electric razors are alike. They come with different specifications and may be limited in their usage. How do you decide which of our best electric razors to get for yourself? Well, the below list will serve as a great starting point to shortlist the available options:
You need to start your shopping with a decision on how much you are ready to spend on an electric razor. This will quickly shorten the list of possible options and give you more time to focus on deciding between a couple of razors, instead of browsing through hundreds of alternatives.
After you have got your budget sorted out, you need to now choose which number of blades you need. Some razors come with three blades, while others can have as many as five blades. Moreover, some devices also have a pop out trimmer for sculpting and detailing.
You should also pay heed to the speed of the motor which powers the blades in an electric razor. Generally, the higher the CPM on an electric razor, the better it is in performing quick and seamless shaves.
Another important consideration, related to the motor speed, is the battery life. Usually, more powerful razors have a shorter battery life. However, this is not a rule of thumb. You should get a device which runs for at least an hour on a full charge.
Water resistance is also a feature to look at, especially if you like to have wet shaves. Most electric razors these days support both wet and dry shaves.
Of course, all features aside, you must also ensure that whichever product you are getting has a reliable warranty. A money-back guarantee is an added bonus and will give you the flexibility of returning the product if you are unsatisfied with it for any reason.
Following these considerations will ensure that you get an electric razor that is most suitable for your needs.
Foil vs Rotary Shavers
You may not know the difference between foil and rotary shavers. Many people often assume that they are two different names for a similar technology. However, both of these types of men's shavers have a different purpose.
Basically, the foiled blades make some of the best electric shavers for sensitive skin. They are perfect for daily usage. Due to the thin foil, the blade is not in touch with the skin and hence will not cause any itches or irritation. However, if you plan on shaving after every few weeks, you should opt for a rotary type as foil blade razors cannot trim long hair properly.
Due to the rotating blades, which can directly reach the hair, rotary shavers can easily cut long facial hair. These men's shavers are also better in adjusting to the contour of the face, which allows you to have an easier and cleaner shave. Getting a rotary razor is a great choice if your facial hair grows in various directions.
Tips To Care For Your Skin
General skin care is going to be your best friend here. If you're constantly maintaining your skin, you'll see far fewer issues. While we discuss ways to stave-off razor bumps and cure them when they do come in, protecting your skin should be your top priority.
Use Sunscreen - Nobody really wants to, especially if you've got a darker complexion and you don't want it ruining your style. However, as we've discussed in our best mens sunglasses brand buying guide, UV rays have an amazing amount of harmful properties. If you're not protecting against UV rays, then you're doing a disservice to your skin, which is going to bite you in the butt when it comes to shaving.
Healthy Diet - Yeah, it's not always easy to do this, but your skin is basically a window into the rest of your health. If it's clean and clear, chances are the rest of your body is doing alright. A healthy diet brings certain vitamins that help promote collagen production and prevent the appearance of adult acne and oily skin.
Use a Facial Cleanser - Natural face wash for men are a lot less harsh than you'd think. It's a gentle way to exfoliate your skin, keep it clear of dirt and debris, and help with proper, soft hair growth.
Drink Water - Think should be apart of your diet anyway, but in a world of soft serve drinks, teas and an immense amount of coffee, you're not getting all the necessary hydration throughout the day. 2-3 glasses of water every day (being eight ounces each) is like adding a shield to your skin.
Know Your Allergies - If you're not sure what your allergies are, you'll have to get a test done. Even if your mates brag about it, even if we brag about it, it might not be the best fit for you and your skin type. Be privy to every ingredient in your skin care products.
That all being said, you should also account for environmental issues. If you work in food service, there's heat and grease: drink more water, use cleansers. If you're in a rather cold and unforgiving environment, use a men's moisturizer daily to lock in key nutrients. Just focus on taking care of your skin in any way that you can, and it'll be a blessing in disguise when it comes time to apply that electric razor.
Electric Razor FAQS
Q: How to get rid of razor bumps on your face
A: Razor bumps are caused by ingrown hair. When the hair grows, it may curl and go into the pore, causing a bump and leading to inflammation. Men with curly hair are most prone to this problem. There are some steps you can take to reduce and eliminate razor bumps on your face:
By reducing the frequency of shaving and allowing your facial hair to grow, you can prevent the chance of ingrown hair. Usually, a three to four week period of no shaving will let your hair to reform and the skin to recover.
Use tweezers to remove the ingrown hair, after moistening and moisturizing the facial region.
Use special skin ointments to hasten the recovery of the pores and bumps.
Always shave against the grain to increase the probability of hair regrowing in a straight direction.
After every shaving session, make it a habit to massage your face with a warm towel to promote blood flow in hair follicles.
If the condition of razor bumps is acute, take medical advice from a certified dermatologist.

Q: How long is an electric razor good for?
A: It all depends on how well you take care of it and how often you shave your facial hair. Assuming you'll be using this every single day, your electric razor usually outlasts the warranty by a year or so, which is a fantastic indicator as to how long it's expected to last.
That goes for the physical build of the razor itself. When it comes to the blades, it doesn't matter if you have a foil or rotary electric razor, you're going to need to replace the blades. If you're not doing this, you'll not only see a decrease in the effectivity of your electric razor, but you'll actually be damaging the motor.
When the blades get dull and they start catching your hair, it's like throwing a wrench in the gears. It interrupts the function of the motor and can cause some serious harm to the whole thing. You should switch out your razors every twelve months, on average.
Now, for the rest of your machine, you'll know that it's starting to fade when it's fully charged or has new batteries in it, and the RPM is significantly lower. Oil the blades, ensure any trapped, powdery hair has been cleaned out from the main chamber, and if it's still slower than you remember with the proper maintenance, it's most likely on its way out. You'll have about three to six months after this before it's catching your hairs and just not working for you. Use these tips to extend the life of your men's electric shaver.
Q: Do you need to use shaving cream with an electric razor?
A: If you want to break your electric razor. Shaving creams, shaving gels, and shave soaps are all designed to be used with a close-to-the-cuff cut from a safety razor. The difference is in the main fact that it's a moving piece of electrical machinery, versus a blade that doesn't move on its own.
Shaving creams and gels can easily sink into the moving parts and cause damage. Even if you have an all waterproof electric razor, it's still not recommended. The main damage comes from the chemicals and additives in your shaving cream, and what they do to the metals. Even if you have the best electric razor with impeccable quality, just don't push the envelope.
Q: Do electric shavers prevent ingrown hairs?
A: They're actually one of your best defenses against ingrown hairs, apart from properly using pre-shave oil and beard growth oil, that is. Because these aren't designed to get as close a shave as a safety razor paired with a shaving bowl and shaving soap, it leaves a little bit (sometimes 0.1mm to 0.5mm) of hair above the surface of your skin. Your hair can't become ingrown if it's already grown in.
Ingrown hairs most commonly occur when your hair begins to grow in after a very close shave. The main reason is improper shaving techniques; there's a right and wrong way to do it, and 90% of gents do it the wrong way. If you shave against the grain, it's going to give you a closer shave, but it's also going to screw you over. Since you have over fifteen different angles of hair growth on the average male face, that's fifteen different ways that hair is supposed to be cut. When it's not cut in the proper angle, it scratches against your skin as it grows, causing irritation, adult acne, and razor bumps.
While pre-shave oil is the number one way to cut down on that for traditional safety razor shavers, using an electric razor means you don't have to worry about which way the grain is going. It keeps all the hairs just long enough to prevent ingrowth, while still being short enough to appear clean-shaven, or at least like you're rocking that five o'clock shadow. This is the low maintenance way to ensure a quick shave, and a clear face afterward.
Q: Is it safe to shave pubic hair with an electric razor?
A: That would be a no - you really should be using a men's full body trimmer/groomer to take care of your nether regions. While these do an excellent job at getting a close shave for your face, the skin on your face is much different than other spots on your body. It's a bit tougher, it can take a bit more, and requires a slightly less gentle touch.
When you're traveling down under, you want a trimmer that specifically states it's good for that, and a plethora of user reviews to use as a jumping-off point. You don't want to risk it all and snip a little too close to the family jewels.
Your face has multiple angles at which hair grows, and it's designed to be an all-terrain kind of razor. When you fly down south, you have even more growth angles, and you're usually dealing with longer hair than your face. It's easy for it to get caught and snag, rendering your razor basically useless. Remember, these are electric razors, not beard trimmers; they're supposed to cut hair that's already fairly short or just growing in.
Q: If I keep it trimmed, can I use an electric razor to maintain?
A: Even then, it's still not recommended. While it may work on your pelvic area, you have more spots and angles to worry about. Even then, we'd recommend going full body groomer and looking up a few helpful tips on maintaining your pubic area to avoid mishaps and issues during the entire process.
Conclusion
Choosing an electric razor can be tricky. However, once you make the correct choice, you are going to find your shaving routine become a lot easier and convenient. In fact, you might even start looking forward to shaving. In our electric shaver for men guide, we have discussed some of the best electric razors for men. These are popular men's razors and are from reputable razor brand companies. You can pick any one of them with a complete confidence in their performance and durability.
Sources
How to Shave Your Pubic Hair for Men & Women, Groom and Style
How to Prevent Ingrown Hairs, Philips
A Guide to Taking Care of Your Skin, Healthline
Sign Up Now
GET THE VERY BEST OF GEARHUNGRY STRAIGHT TO YOUR INBOX