Best Nose Hair Trimmers in 2022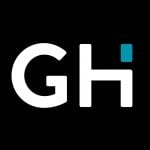 This product guide was written by GearHungry Staff
Last Updated
January 24, 2018
GearHungry Staff
GearHungry Staff posts are a compilation of work by various members of our editorial team. We update old articles regularly to provide you the most current information. You can learn more about our staff
here
.
GearHungry may earn a small commission from affiliate links in this article.
Learn more
Grooming – an industry that's constantly witnessing improvements and innovations. Grooming products are a must for any man of the modern world. In order to keep a pleasant appearance, you must purchase a wide array of products that are meant to improve your look and, let's face it, that doesn't bother most of us. Grooming can be fun and it will most certainly improve your self esteem and even comfort levels. As previously stated, there are a lot of grooming products that men use on different parts of their bodies. As we progress in age, hair starts popping up all over the place.
Nose hairs are particularly annoying, as they attract more dust and have a big negative impact on your appearance and confidence. It's important that you use proper tools to get rid of them, to avoid injuries or dryness, which can really mess with your comfort. Using sharp, small scissors or clippers can really damage your tissue, resulting in bleeding and even infections. Luckily for us, nose hair trimmers have been designed in such manner that you won't be cutting too deep, avoiding stupid grooming-related injuries while achieving optimal results.
Throughout this product round up, we're going to take a closer look at the best nose hair trimmers on the market. We'll briefly explain each product's features and offer our biased opinion regarding their value and utility.
The Best Nose Hair Trimmer
Wahl Groomsman Rechargeable Beard, Mustache, Hair & Nose Hair Trimmer
Wahl is one of the biggest names in the world of hair trimmers and groomers and with good reason: they consistently roll out quality products. The Wahl Groomsman Rechargeable Nose Hair Trimmer 5622 is no different as it sets itself apart as the best trimming kit around. The kit comes with a beard trimmer and a nose hair trimmer which is a metal grey beauty that tapers off at the cutter head. On the side is a small black switch that toggles it on and off. The blades are precise and make for a smooth cut that enables you to remove your hair with no problems. It is easy to maintain as the cutter head can be removed, washed and then used again, making for a long-lasting companion.
It uses an AA battery which can hold its own for a while and gets you the very best value for your money. The beard trimmer also has the unique feature of being able to work with worldwide voltage (110v and 220v) which makes it a handy accessory to have. With a black stylish bag and other useful accessories added in, the Wahl is just about all you can ask for in a grooming kit.
Key Features:
Removable head that makes it easy to clean
Able to work with worldwide voltage
Stainless steel blades for the cleanest cut possible
Easy to use and carry about on your travels
Specification:
Brand

Wahl

Model

05622

Weight

1 pounds
Panasonic ER-GN30-K Nose Hair Trimmer
A classic take on the nose hair cutter design, the Panasonic ER-GN30-K is featured on our list due to its inexpensive price tag and the utility it brings with its design. Powered by a AA battery, this trimmer isn't environmentally-friendly, as it's non-rechargeable, but on the plus side, you can use it anywhere without bringing a charger and get up to 90 minutes of trimming on just one charge (around 30-40 uses). Actually, this is a hair detail trimmer, so you can use it in your nose, on your ear hair, beard, eyebrows and mustache to get a more refined look. It has dual-edge curved, hypoallergenic blades, that allow you to reach every corner, nook and cranny, so that you get a full grooming experience. The blades are also made using stainless steel, so getting them wet won't be an issue. The rotating blades will draw in wetness, so that hairs won't stick to the tissue, allowing you to cut each and every one of them in a manner of seconds. Because of its design, the blades won't go skin-deep when trimming, so that you will have plenty length left for natural nose filtering. It's watertight, so you can use it on the go, in the bathroom sink and even while in the shower, which is very convenient. It comes with a protective nose trimmer cap, to keep it neat and clean when it's not being used, and a brush, to clean it (ideally) after every use.
If you decide to go with the Panasonic ER-GN30-K Nose Ear & Hair Trimmer, make sure that, while cleaning different parts of your face, you don't apply too much pressure, as the blades are spring-controlled and, if the spring gets damaged, it won't operate at full capacity.
Key Features:
Vortex cleaning system makes it easy to maintain
Blades tailored to the insides of the nose and ear
Can be used both wet and dry
Hypoallergenic blades that don't irritate the skin
Specification:
Brand

Panasonic

Model

ER-GN30-K

Weight

4.5 oz
Philips Norelco Nose Hair Trimmer 5000
The Philips Norelco Nose Hair Trimmer 5100 is one you should also consider for a number of reasons. It has a sleek design with the top half painted black and the bottom half is a metallic grey. The two halves are divided by a demarcation which also acts as a switch for the trimmer. When you open the box, it comes with a number of accessories including 3mm and 5mm Eyebrow combs, a soft pouch, brush, a detail trimmer, an AA Lithium battery, and a cleaning brush. It also comes with the best tech including the ProtecTube which prevents you from getting any nicks or cuts while trimming your hair. The blades are sharp and feature dual cut technology. It is also easy to wash and maintain. You can use it for your sideburns, nose, ear and even beard. For the best results, make sure you wash it after every use, a quick run under the faucet should do the trick and with just that, the Philips 5100 will be a loyal servant for a long time. It might not have the quietest motor, but it is a useful tool to have on you always and it runs on an AA lithium battery for easy powering.
Key Features:
ProtecTube technology that keeps you safe while trimming
Classy design that's easy to handle and easy to maintain
AA Lithium battery comes included along with a brush, eyebrow comb and so on
Can be used for sideburns, beard and any type of grooming necessary
Specification:
Brand

Philips Norelco

Model

NT5175/49

Weight

4.8 ounces
Wahl Micro Groomsman Personal Trimmer
The Wahl Micro Groomsman Personal Trimmer is small. This is perhaps the most glaring thing about it, but this does not in any way diminish its performance. It looks beautiful with its dark grey anodized aluminum body with a protective lid which gives the trimmer the look of a slightly larger pen when closed. Opened up you get to see the black detail trimmer and a power button in the middle of the device.
The Wahl Micro's small size makes it ideal for those hard to reach areas and with its carbon ground blades, you can rest easy knowing you will not be hurt by the trimmer. It is a lightweight device that's easy to carry around and also easy to keep in the best shape as it is water-resistant and can be washed without any fuss. A sleek design and an easy on the eye appeal do it no harm whatsoever. Its affordability also makes it an ideal choice. It's also highly affordable and as it packs a lot of power, it is a product you should also consider when you shop for your trimmer.
Key Features:
Anodized aluminum casing for a sophisticated look
Carbon Ground blades for better precision
Can easily be used in or out of the shower
AAA battery that comes with the trimmer and is made to last
Specification:
Brand

Wahl

Model

5640-600

Weight

1.76 ounces
Philips Norelco Nose Hair Trimmer
The Philips Norelco Nose Hair Trimmer is made for precision and it has the features to do it. The trimmer is an all-black beauty with comfortable grips on the sides for easy holding and use. The dual-sided blade makes it very effective in tight spaces and keeps you from getting any pulls or cuts. Additionally, a small knob acts as the power button and the simple design packs a lot of charm.
Simplicity is what the Philips Norelco trimmer is all about and this includes the dual-sided blades which fit into your nose perfectly. Speaking of fits, the Norelco trimmer has a highly impressive flexing head which can be maneuvered 32 degrees and gives you a higher level of control when trimming. The Norelco is certainly a product you should also consider as it offers a number of noteworthy features to give you a painless, comfortable experience.
Key Features:
Flexing Head that can turn up to 32 degrees
Rubber grip which is soft to the touch and makes trimmer easier to control
Works perfectly regardless of how wet or dry it is
Dual sided blade for detailed trim
Specification:
Brand

Philips

Weight

3 ounces
Nose Hair Trimmer – ToiletTree Products Professional
While manufacturers such as Gillette and Panasonic are well-known in the industry, the next product we're going to discuss is a ToiletTree waterproof hair trimmer. This doesn't mean that it doesn't measure up to the quality of other brand products on the market, quite the opposite. First off, we need to mention that this comes with a lifetime replacement guarantee and from a company with great customer support services. At a first glance, the steel-covered body gives it a nice, polished, premium feel. The blade system, placed on the top, is complemented by a white LED light that allows you to detect and remove any unwanted, lingering hairs. The blades are built in such a way that it cuts hairs both vertically and horizontally, and it's got a curved shape, so you'll be reaching every corner due to their easy nose hair removal design. It still uses AA batteries, which is either a plus or a minus, depending on how you look at it. The stainless steel blade system is easy to clean – just rinse it with water and you're good to go. In addition to using it for your nose hair and ear hair, it's perfect for any kind of adjustments, so feel free to shape your beard and eyebrows. Another great thing about the stainless steel and plastic combination is that you can use it both in dry and wet environments, making it a great nose shaver.
As previously stated, the lifetime replacement guarantee will cover any faulty products and the customer care service is, reportedly, very, very responsive. Very affordable and designed using quality materials, the ToiletTree Products Professional Water Resistant Heavy Duty Steel Nose Trimmer is sure to make any man happy and this is the reason it found its place on our best nose hair trimmers list.
Braun Ear and Nose Hair Trimmer
Braun is a company that manufactures only men's grooming products, so the quality of their products is backed by their experience in the industry. The Braun Ear and Nose Hair Trimmer is meant for men that know exactly what they want – simple and effective trimmer without any additional accessories. Another non rechargeable nose hair trimmer, the Braun trimmer is also powered by AA batteries, and the manufacturers have been kind enough to include a Duracell AA battery in the package which will give you up to 120 minutes of uninterrupted trimming. The sturdy plastic will make it hard for you to damage it. The only thing that's missing is a brush, which is kind of annoying, as a brush is ideal for cleaning tiny hairs that constantly get stuck in the blades. Other than that, it falls into the standard nasal hair trimmers category – stainless steel blades, designed to be curved to reach every part of your nose, watertight build so that you can use it in the shower and a very compact design that makes it easy to fit in your suitcase or backpack in case you plan on travelling.
While this device will remove nose hair with no problem, the fact that it's in a similar price ranged with our previously-featured nose hair trimmers make it a bit unappealing, since it lacks extra features.
Wahl 5545-400 Ear, Nose and Brow Trimmer
The Wahl 5545-400 Ear, Nose and Brow Trimmer is a handsome grooming tool that allows you to eliminate pesky nasal hair without having to get in there and rend each hair individually by the root. It features an ergonomically designed body that's easy to grip and hygienic rotating blades that draw the offending hairs in and cut them back without any of the nasty pull and tear you'll experience from some lesser nose hair trimmers. For those new to mechanical trimmers this is as good a starting point as you're likely to get since it's easy to use, safe, painless and affordable. The 5545-400 has a helpful light that illuminates the inside of your nose so you can see what you're doing and what is left to do. Some find the light annoying but if you angle it a bit away from your eyes it's actually quite helpful.
The trimmer head itself is easy to remove and clean, which is something that can be done either with a can of compressed air or by running it under the faucet. It's not the quietest nose trimmer on the market today, nor is it the noisiest. For the most part noise levels are not unlike what you'll experience with an average electric shaver. While many of the attachments such as the eyebrow trimmer seem like little more than afterthoughts the primary function of this tool is to help clear the undergrowth from your nose and, to a lesser extent, your ear hair. And it does a bang-up job of that. If you need a good trimmer for your manly parts, check out our guide to the best pubic hair trimmers.
Key Features:
Easy to clean cutting head
Full wet/dry capabilities
Low maintenance, compact and affordable
Versatile and extremely portable /travels well
Weight 9.6 ounces
Specification:
Brand

Wahl

Model

5545-400

Weight

9.6 ounces
Extremely portable, easy to take along on holidays
Does an excellent job on ear hairs with a little practice
Just a few seconds in each nostril once a month and you're good to go
A versatile grooming tool at a very attractive price
The eyebrow trimmer leaves something to be desired
Panasonic have brought their A-game when crafting this product. The ER430K ear and nose trimmer is a more premium option, for guys that don't pull any stops when it comes to grooming. Reasonably priced and feature-packed, this featured product is one the best nose hair trimmers the market has to offer. What's most surprising is that this product falls under the same price range as what we've featured so far, but it offers a bit more bang for your buck. The blades – they're arced, made out of stainless-steel, hypoallergenic and sharp, making it easy to remove nose hair comfortably and safely, avoiding nosebleeds and wet eyes. It's wet/dry, so the shower is an ideal place for carrying out grooming activities using this bad boy. Well, that's not true, because this is actually designed to vacuum all of your trimmed hairs, keeping it neat, clean and simple. The hairs are then stored into a "chamber", which you can easily remove and empty. Powered by AA batteries, or rather battery (ideally Polaroid), the motor gets enough juice for a very smooth and safe experience.
For spot-on grooming, Panasonic has included a cleaning brush and a travel bag, so you're ready to trim on the road. Honestly – great product, great value – one of the best nasal hair trimmers out there.
Creation Springs Precision Wet/Dry Nose and Ear Hair Trimmer
The Creation Springs Precision Wet/Dry Nose and Ear Hair Trimmer is undoubtedly one of the best hair trimmers on the market. That's for sure. One of the product's most alluring properties is its versatility, as it works for trimming both ear and nose hair. In addition to these features, the product also comes with an attachment that lets you easily shave your sideburns, beard, and other spots of hair on your face. As long as you don't use it on your head, you should be fine.
The product is made of a brushed aluminum material on the outside, which provides a rust-resistant and overall durable build. The trimmer will sustain you through the years – a feature that you can't readily find in a lot of other trimmers. The Creation Springs Hair Trimmer comes with a rotary style blade that runs on a single AA battery. The entire product is water-resistant, and since it doesn't need any plugs or charging, you can just as well make use of it whenever and wherever.
The blades on them are salon-grade. You'll find them laced with stainless steel material. The unit even comes with a built-in LED flashlight that allows you to get all the hair in one clean sweep and helps you see what you're doing (especially if you're the type of man who loves to style his beard in a certain way.)
The flashlight isn't industrial grade, of course, but many of its current customers aren't complaining. You'll also have an easy time cleaning the nose trimmer, as it rinses off without damaging the entire unit. To do this, you'll find a cleaning brush in the package that can help with dusting off the hair whenever you're done easily.
Key Features:
Brushed aluminum exterior
Built-in LED flashlight
Water-resistant
Beard trimmer attachment
Protective cap and cleaning brush
Specification:
Brand

Creation Springs

Weight

7.5 ounces
EKR Profession Painless Nose Hair Trimmer
When you look at some of the top grooming brands, you hardly think about EKR. However, with products like the EKR Profession Painless Nose Hair Trimmer, it's obvious these guys know what they're doing and are on the right track. When you hold this nose hair trimmer, the first feature you'll notice and appreciate is the compact nature. It's portable and sleek, and handling is as easy as it gets for nose trimmers.
The company claims that all of its products are designed with top of the line components, including its blades and motors. They touted the painless nature of this nose trimmer, pointing out that it won't pull at your nose hair or injure you, thanks to its gentle and smooth operation. The EKR Profession Painless Nose Hair Trimmer comes with a smart micro-vacuum system that comfortably takes out hair from the nose, hair, and other parts of your face – save for the head, of course.
It also comes with a dual-edge spinning blades system and a protective cover. There's an interior 360° rotating design that removes hair without any unpleasant tugging, and it is instrumental in making the product easy to use.
The entire product is rated IPX7 waterproof, and you can take a shower with it – soak it in some water if you like. The cutter head is washable and removable, so you can take it off for cleaning or replacements. EKR also threw in a power-saving feature into the nose hair trimmer, and the company claims that the product can run on one AA battery for almost a year.
Key Features:
IPX7 waterproof rating
Power-saving feature
Removable cutter head
Dual-edge blade design
Philips Norelco 3000 Nose Hair Trimmer
Philips is a well-known name in the grooming industry (among other industries), so it's no surprise that they've made our best nose hair trimmers list. The Norelco Nose trimmer 3000 is a great choice for someone who's looking for a bit more bang for their buck, as it comes with different heads and accessories that will bring more quality to your grooming routine. For starters, it's similar to the previously featured products, as it still uses a AA battery for power (Lithium for maximum power). This waterproof hair trimmer comes with two interchangeable heads, one for nose trimming and the other is equipped with eyebrow guards, which will make it easy for you to achieve equal results for both of your eyebrows in the least amount of time. The second one is actually a skin precision trimmer, so you can use it as the others, to adjust the shape of your beard, mustache and eyebrows. Moving back to the nose shaver element of the Philips Norelco Nose Trimmer 3000, the blades are designed in such a way that they won't be pulling hairs, avoiding annoying leaky eyes and pinching sensations. Because the body is watertight, you can easily clean it under the sink or in the shower, right after using it. Philips included a battery in their package – finally, someone who's actually being considerate.
That being said, don't pick this over other products if you're not going to use the different accessories, as the full plastic build and inferior really drop the value, as it's in the same price range as our previous features.
Key Features:
Angled head which allows for easy access to nose hairs
Eyebrow guards for even trim
Stainless steel blades that are gentle on the skin
AA Lithium battery that lasts a long time
Specification:
Brand

Philips Norelco

Model

3000

Weight

3.2 oz
FlePow Ear and Nose Hair Trimmer Clipper
The FlePow Ear and Nose Hair Trimmer Clipper is your best choice for all your trimming and grooming needs. With a very professional black and Silver body, it looks sleek and effective and it features a power switch that you can use to turn the machine on or off. It is a painless hair remover with a powerful motor backed with dual-edge spinning blades which can turn 360 degrees and cut hair so efficiently that you never have to bother about pulling hair or hurting yourself. The motor is also very quiet, so loud noises will never be your problem. What's more, it uses an AA battery which is long-lasting, though it should be noted that the battery isn't included when you purchase the product.
It is also waterproof and extremely easy to clean, thanks in no small part to the cutter head which is removable. Portable and easy to carry about, you can lug it about anywhere you go. The FlePow can be used by both men and women and is very useful not only in the removal of hair from the nose and ears but also the eyebrows, lashes and so on. With a professional service center that can be called at any time of the day and a 12-month guarantee, the Flepow does its reputation as one of the best trimmers on the market absolutely no harm.
Key Features:
Powerful motor that can give up to 6500 rpm
Dual edge spinning blades for painless hair removal
Can be used by both men and women
12 Month guarantee with technical support
Specification:
Brand

FlePow

Weight

3.2 ounces
MANSCAPED™ The Weed Whacker™ Nose and Ear Hair Trimmer
If you've listened to a podcast recently, you've probably heard of Manscaped. Known for making some of the best male grooming tools on the market, it's no surprise that they've enjoyed such a meteoric rise to market dominance. Some people reckon that the hype is just down to a knack for digital advertising but we disagree. Manscaped tools are definitely worth checking out. The MANSCAPED The Weed Whacker™ is designed specifically to take control of nose and ear hair. It has a hypoallergenic stainless-steel cone tip that lets you get right up in there, without pulling hair or cutting the skin. The question is – how do they make these tools so safe? The answer – SkinSafe technology. This might sound like a load of marketing mumbo jumbo but it's actually just their term for the cleverly-shaped ceramic blades that cut the hair without causing any injury. 
The SkinSafe cone tip isn't the only thing that's impressive about the MANSCAPED The Weed Whacker™. It has a 9,000 RPM motor, a 360º rotary blade system, a 600mAh lithium-ion battery that holds charge for up to 90 minutes, and USB charging. It's designed with the modern man in mind. We're not saying it's the best nose hair trimmer on the market, but it's certainly up there. 
Key Features:
Hypoallergenic stainless steel cone tip 
SkinSafe technology 
9,000 RPM motor 
360º rotary blade system 
600mAh lithium-ion battery 
USB charging 
Specification:
Brand

Manscaped

Model

The Weed Whacker

Weight

7.83 ounces
Micro Touch MAX Hair Trimmer
The first thing everyone notices about the Micro Touch MAX Hair Trimmer is that quarterback legend, Brett Favre is on the front of the box. We're not sure why Brett Favre is the leading voice of nose hair trimming but it definitely makes you want to own one. This trimmer is actually designed for nose hair, ear hair, and neck hair so it's more versatile than a lot of the trimmers on this list. It has a long thin comb attachment that lets you get right up into your nose without hurting yourself. The blades are made from German stainless steel and are surrounded by rubber, making them soft on the skin. 
Powered by two AA batteries, the Micro Touch MAX Hair Trimmer delivers 50% more power than its predecessor. It even has a built-in light, so you can see what you're doing up there. Another feature we like is the rubber non-slip grip. It gives this tool a premium feel that you wouldn't normally expect for something that costs less than $10. In short, this is one of the best budget nose hair trimmers on the market. Plus, it's recommended by someone who can throw a football better than most. 
Key Features:
Made from German stainless steel 
Built-in light 
Two comb attachments 
Non-slip rubber grip 
Powered by two AA batteries 
Specification:
Brand

Micro Touch

Model

MTMAX-CD12

Weight

1.6 ounces
Nose Hair Trimmer Buyers Guide and FAQs
Because for most of you nose hair trimming is probably a new thing that you have to put up with, after listing the best nose hair trimmers out there, we've decided to provide a buying guide and some instructions about how you should proceed. While you might think it's all intuitive, try to go through it as we'll be revealing some neat tips and tricks.
How We Chose Our Selection of Nose Hair Trimmers
For starters, let's focus on what you should know before making an informed purchase. The fact that there are so many similar products on the market is very confusing, so quality will be the main factor that separates them.
Blade System – When shopping for a nose hair trimmer, make sure you pick something that's got a good blade system – usually, manufacturers will mention "double-edged" on the packaging. Double-edged blades are really great for trimming hairs without pulling, so in order to avoid pain and discomfort, go for one of those.
LED's – Secondly, LED lights are very useful in avoiding harming yourself. While you put more pressure on your tissue, the LED light will intensify, so you'll know when you're overdoing it and might damage your skin. That's also useful for noticing hairs that you've overlooked.
Vacuum System – An integrated vacuuming system can also be very useful at cleaning your nostrils, so that you don't get any of the discomfort associated with left-over hairs. Additionally, the vacuuming system will also help you keep a clean and tidy bathroom, which you'll appreciate.
Batteries – Either go for rechargeable or batteries – this one's up to you. Batteries have the advantage of being widely-available, so you won't be having any issues if you run out of power while you're on a trip. USB charging requires an active USB port, and you might not have that on-hand when going for a light trip.
Accessories – Additional accessories are also nice. If you're going to travel a lot, some companies bundle a traveling case to fit the trimmer and its accessories. If you don't really enjoy going to beauty salons and plan or growing a beard, getting a trimmer that comes with additional interchangeable heads will be very useful. After you use your scissors or trimmer to cut down excess hair, you can use a detailed hair trimmer accessory to give a nice shape to your beard, shave your sideburns and trim down your bushy brows. Nose trimmers are also great for shaving ear hairs.
Waterproof – Lastly, waterproof. Arguably the most important feature to have in a nose hair trimmer. Try to focus on models that allow you to trim in the shower, as it's cleaner and won't have to lift a finger. In addition to that, you know that all of the parts are tightly fit, so the body of the trimmer is a bit tougher. The blades can be easily-cleaned under a running tap, so bacteria won't accumulate in the tip, which could've lead to an infection.
Price – Price isn't really an issue, as most of them are surprisingly tight when it comes to that. Just make sure you pick one that has all or most of the above-mentioned features in order to have the best grooming experience.
Nose Hair Trimmer FAQ
Q: How to use a nose hair trimmer?
A: Ever since man first established settlements and started caring about how he looked the issue of nose hair has loomed over the grooming landscape. Unfortunately, if we live long enough we'll all come face to face with nasal undergrowth at some time. Some of us will notice it ourselves while others will be made aware of the issue when that special someone recoils in horror after approaching for a kiss. But however awareness is presented to you you'll need to deal with it, and there are three more or less accepted methods of doing so: nose hair scissors, manual trimmers or mechanical trimmers. (There is a fourth way - plucking - but as a society and as individuals we should be well beyond the stage of pulling hairs out of our nose by the root, regardless of whether we're using our fingers or a lovely pair of tweezers.) Below are step by step guides to each of the three best techniques.
Scissors - There are plenty of places where one can purchase a pair of nose hair trimming scissors. These were in fact the preferred method of dealing with excess nose hair for many centuries. Today the advent of mechanical nose hair trimmers has caused their popularity to wane. Though to be sure it can't hurt to have a pair in your grooming kit, just in case. Removing nose hair using scissors typically proceeds in the following manner:
Flush out your nose as best you can first to remove any mucus and loose debris that might interfere with the process. Let your nasal passages dry thoroughly. This should only take a few minutes.
Position yourself in front of the bathroom mirror with plenty of light on your nose. It doesn't really matter if you're standing or sitting as long as you are comfortable and still.
Carefully insert the scissors into your nose and start clipping away the growth as you go. Work your way in slowly, pulling the scissors out from time to time to assess progress. Once you are sure all the hairs near the opening of the nostril have been trimmed back move to the other nostril and repeat. Don't try and trim too far in as you could wind up cutting the sensitive tissue deep inside the nose and cause an infection.
Manual trimmer - The manual nose hair trimmer doesn't get a lot of press these days but there are some guys who swear by them. They typically look like an SR-71 Blackbird (although they're incapable of traveling at 3x the speed of sound) and require a steady hand just like scissors. They're fairly easy to work and operate on the same basic principles as the mechanized trimmer, just slower and potentially more painful. Here are the steps normally involved in removing nose hair with a manual trimmer:
Again, you'll want to flush out your nostrils to remove any lingering mucus or other debris and to fluff up the hairs as much as possible to make them agreeable to being cut. Use a bit of warm water and if, you have some, a mild soap. Dip a washcloth in the solution and have at it.
Let your nostrils dry out thoroughly before introducing the manual trimmer to the nostril as this will give you the best chance of getting a clean effective cut.
Slowly insert the business end of the manual trimmer into your nostril until the blade portion is fully inside. Just make sure to insert it slowly and to stop if you meet resistance.
Now turn the trimmer gently back and forth to allow the cutting head to snag and cut the hairs.
You should be able to get a fairly thorough cut with this type of trimmer. But beware, they do have a tendency to pull hairs out by the roots if you turn too aggressively. Also, don't expect to get the same type of clean, comprehensive cut you'll get with a mechanical nose hair trimmer. Still, in many cases just a few seconds of relatively gently back and forth motion should get rid of much of the excess hair.
Electric trimmer - The electric trimmer, or mechanical trimmer as it's just as often called, is based on the same idea as the manual trimmer but typically produces a cleaner, more satisfying cut with less pain and fewer hairs pulled out by the root. Mechanical trimmers have come quite a long way in recent years and without question represent the current state of the nose grooming art. Here are the steps typically involved in using an electric nose hair trimmer:
Once again, take some warm water and mild soap, moisten a clean washcloth with it and gently scour your nostrils to remove and debris and/or mucus that might be in there and that could interfere with the cutting process. It doesn't take much to sully up the works so make sure you get each nostril nice and clean.
Once the nostrils are completely dry gently insert the nose hair trimmer just inside the rim of the nostril and switch it on. Unlike the manual nose hair trimmer you don't want to start with the mechanical trimmer completely inserted. You're going to start at the opening and gradually work your way inside, trimming as you go.
It shouldn't take more than 10 or 15 seconds to do its job, at which time gently remove the trimmer from your nostril and turn it off. Check to see if it's collected and mucus or other debris before inserting it into the other nostril. If it has then place the cutting tip under the tap for a few seconds and clean it off. Let it dry for a minute or two before inserting it into the other nostril.
Mechanical nose hair trimmers take much of the pain and guesswork out of the process of trimming your nasal hair. They're faster than scissors and less painful and more thorough than manual nose hair trimmers.
Q: How often do you trim nose hair?
A: On average hair grows at anywhere from five to six inches per year. That's true whether the hair is on top of your head or inside you nasal cavity. At that rate the average guy will need to insert the nose hair trimmer about every two weeks. To be sure factors such as race, diet and even the amount of water you drink can have an impact on the speed of hair growth. But on average most guys are going to want to go in for a trim every two weeks or so. There's no law that says you can't do it every week. But unless the hair is long enough for the trimmer to get a hold of it's not going to be very effective. So mark it down for every two weeks to start and see how that works.
Q: Are nose hair trimmers painful?
A: As we mentioned above manual nose hair trimmers can often be painful as they have a nasty tendency to grab hairs and rip them out by the root instead of trimming them. And anyone who has ever tweezed their nose hair can testify what an unpleasant experience that is. Electric nose trimmers though are typically pretty painless devices, especially so after you've used them a few times and gotten the hang of the whole thing. Here are a few general tips to making the process of trimming nasal hair as painless as possible regardless of whether you use scissors or the best nose hair trimmer on the market.
Bring plenty of light to bear - It's really important that you be able to see what you're doing whether you're using scissors or a manual or electric trimmer. Adequate light will allow you to assess the situation prior to trimming and to tell when enough hair has been removed that you can confidently stop. If you're sticking sharp nose hair scissors into your nostril without being able to see what you're doing you're unnecessarily flirting with cuts and infection. And you don't want a nasal/sinus infection.
Always use a mirror - Being able to see inside your nostrils to safely remove hair requires both light and a mirror. Ideally you'd be doing the trimming at home in the privacy of your own bathroom with plenty of time so that you're not rushed. Set up comfortably in front of the bathroom mirror (whether that means standing or seated is up to you) and make sure you can see clearly via the mirror into your nostril before you start. If you can't then adjust your stance or seat, or bring more light to bear if that's what's needed.
Read any instructions - If you're using a trimmer, whether manual or electric, make sure you read the instruction manual before starting. The manufacturer may have device specific instructions that will have an influence on the final results or have specific warnings to issue about using their product in a particular way.
Keep it clean - While cleaning the nose hair trimmer isn't as glamorous as walking the red carpet at the Academy Awards it's nonetheless something that needs to be done after every use. No buts. Few things are as gross as a nose hair trimmer that's become clogged with snot and hair fragments over time. A clogged trimmer will also do a lousy job of trimming your nose hair and will likely pull and yank at hairs instead of cutting them.
Q: Will your nose hairs grow longer after you trim them?
A: The science says "no" but the experience says otherwise. While it's hard to argue with the science of hair growth it certainly seems as though cutting or shaving hair regularly does cause it to grow back both faster and fuller. The fact is however that it doesn't matter. That's right, it doesn't matter if cutting hair causes it to grow back faster or not. You can't have tree roots extending from your nostrils and expect to have much success in the modern world whether in business or personal affairs. So if hairs extending from your nose have become an issue (as they will with most guys eventually) man up and trim them back whether or not this trimming is going to cause accelerated growth. Not doing so is just gross.
Just remember however, that we said "trim" not "pluck". Plucking nose hairs is not the answer as the hairs in your nose are there for a reason. That reason is to filter dust, dirt and allergens from the air before it enters your lungs. Simply ripping them out exposes your lungs to all manner of pollutants and can make you more susceptible to respiratory illnesses. So stash the tweezers and get a good mechanical nose trimmer.
Q: How to maintain and clean a nose hair trimmer?
A: Regular cleaning of the cutting heads on most nose trimmers is a simple process that involves nothing more than holding them under the water for a few seconds or blowing them out with compressed air. Still, even the best nose hair trimmer should be cleaned more thoroughly every once in a while (check your owner's manual to determine just how often). So,
Remove any screws that are holding the blade covering in place. In some cases there will be no screws and the cover may just be snapped on.
Remove the blades and wash them in warm soapy water. If your trimmer came with a cleaning brush use it to clean the blades. Then let the blades dry thoroughly.
Pour some rubbing alcohol into a bowl and drop the blades into the alcohol. Let is sit for a few minutes then use the cleaning brush again to remove the last vestiges of debris.
Rinse the newly cleaned blades in alcohol once more before setting them aside and letting them dry.
Reassemble the nose hair trimmer.
Q: Will trimming nose hairs make you more susceptible to diseases?
A: As we touched on above plucking nose hairs out by the roots is a bad idea because those hairs are there for a reason: to protect your lungs from airborne contaminants. In addition, plucking nose hairs leaves you susceptible to infections and will also impact the quality of the skin on the outside of the nose, above the area inside where you plucked the hairs. Using an electric trimmer, however, should not present any particular health risks if done properly.
Conclusion
Grooming is important and it adds health benefits, not just aesthetic ones. That being said, make sure you use proper trimmers to shorten your nose hairs, as you can really damage the tissue and it's a literal nightmare to live with a dry nose. Make sure you follow our general guidelines for shopping and using nose hair trimmers and you're going to be fine. All of the products featured in our review section have been well-received by users and offer the perfect amount of value and utility.
Sign Up Now
GET THE VERY BEST OF GEARHUNGRY STRAIGHT TO YOUR INBOX