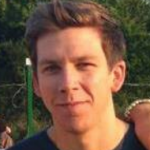 Grooming – an industry that's constantly witnessing improvements and innovations. Grooming products are a must for any man of the modern world. In order to keep a pleasant appearance, you must purchase a wide array of products that are meant to improve your look and, let's face it, that doesn't bother most of us. Grooming can be fun and it will most certainly improve your self esteem and even comfort levels. As previously stated, there are a lot of grooming products that men use on different parts of their bodies. As we progress in age, hair starts popping up all over the place.
Nose hairs are particularly annoying, as they attract more dust and have a big negative impact on your appearance and confidence. It's important that you use proper tools to get rid of them, to avoid injuries or dryness, which can really mess with your comfort. Using sharp, small scissors or clippers can really damage your tissue, resulting in bleeding and even infections. Luckily for us, nose hair trimmers have been designed in such manner that you won't be cutting too deep, avoiding stupid grooming-related injuries while achieving optimal results.
Throughout this product round up, we're going to take a closer look at the best nose hair clippers on the market. We'll briefly explain each product's features and offer our biased opinion regarding their value and utility.
The Best Nose Hair Trimmers
Nose Hair Trimmer Buyers Guide
Because for most of you nose hair trimming is probably a new thing that you have to put up with, we've decided to provide a small buying guide and some instructions about how you should proceed. While you might think it's all intuitive, try to go through it as we'll be revealing some neat tips and tricks.
For starters, let's focus on what you should know before making an informed purchase. The fact that there are so many similar products on the market is very confusing, so quality will be the main factor that separates them.
Blade System – When shopping for a nose hair trimmer, make sure you pick something that's got a good blade system – usually, manufacturers will mention "double-edged" on the packaging. Double-edged blades are really great for trimming hairs without pulling, so in order to avoid pain and discomfort, go for one of those.
LED's – Secondly, LED lights are very useful in avoiding harming yourself. While you put more pressure on your tissue, the LED light will intensify, so you'll know when you're overdoing it and might damage your skin. That's also useful for noticing hairs that you've overlooked.
Vacuum System – An integrated vacuuming system can also be very useful at cleaning your nostrils, so that you don't get any of the discomfort associated with left-over hairs. Additionally, the vacuuming system will also help you keep a clean and tidy bathroom, which you'll appreciate.
Batteries – Either go for rechargeable or batteries – this one's up to you. Batteries have the advantage of being widely-available, so you won't be having any issues if you run out of power while you're on a trip. USB charging requires an active USB port, and you might not have that on-hand when going for a light trip.
Accessories – Additional accessories are also nice. If you're going to travel a lot, some companies bundle a traveling case to fit the trimmer and its accessories. If you don't really enjoy going to beauty salons and plan or growing a beard, getting a trimmer that comes with additional interchangeable heads will be very useful. After you use your scissors or trimmer to cut down excess hair, you can use a detailed hair trimmer accessory to give a nice shape to your beard, shave your sideburns and trim down your bushy brows. Nose trimmers are also great for shaving ear hairs.
Waterproof – Lastly, waterproof. Arguably the most important feature to have in a nose hair trimmer. Try to focus on models that allow you to trim in the shower, as it's cleaner and won't have to lift a finger. In addition to that, you know that all of the parts are tightly fit, so the body of the trimmer is a bit tougher. The blades can be easily-cleaned under a running tap, so bacteria won't accumulate in the tip, which could've lead to an infection.
Price – Price isn't really an issue, as most of them are surprisingly tight when it comes to that. Just make sure you pick one that has all or most of the above-mentioned features in order to have the best grooming experience.

Nose Hair Trimmer FAQ
Q: How To Remove Hair From Nose
A: While you might be inclined to use a tool that you already have lying around the house, we recommend that you avoid cutting or plucking your nose hair. You see, nose hairs act as natural filters. If you cut too much of it or pluck it all away, your nostrils will get drier, as dust and other micro-particles can find their way in, causing breakage of the skin and other issues.
To remove the hair from your nose, just turn on the trimmer and carefully move it around. Don't put too much pressure. The blades are specially designed not to cut too much of your hair, so you'll still have the natural filter that's protecting your tissue. If you have an LED on your trimmer, this will further help you with trimming your hair.
The trimmed hairs will naturally fall out of your nose, because of the rotary motion of the device, so that isn't really a problem. Additionally, vacuums will gather and store everything that falls off.
Q: How To Clean Nose A Hair Trimmer
A: Cleaning a nose hair trimmer is very easy. What you have to do is remove the detachable head. If yours came equipped with a cleaning brush, this is the time to use it. Just take the brush and stroke along the blades, and get all of the hairs out. After that, place the brush aside and turn on the water.
Place the nose hair trimming head under the running water. First, place it in a perpendicular position, so that the water hits the blades. After you rinse it a bit, you can let the water fall directly in the center of the blade system, to get out any remaining hairs and to make sure that bacteria won't accumulate. Dry the lid before putting the cap back on, to avoid bad smells and mold.
Conclusion
Grooming is important and it adds health benefits, not just aesthetic ones. That being said, make sure you use proper trimmers to shorten your nose hairs, as you can really damage the tissue and it's a literal nightmare to live with a dry nose. Make sure you follow our general guidelines for shopping and using nose hair trimmers and you're going to be fine. All of the products featured in our review section have been well-received by users and offer the perfect amount of value and utility.