Wayfair's Way Day 2022: All About The Biggest Sale Of The Year & The Best Deals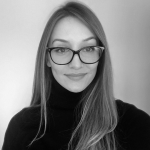 This product guide was written by Jovana Dosenovic
Last Updated
April 29, 2022
Jovana Dosenovic
Jovana is a writer and copy editor living with her lazy calico cat and thousands of (mostly unread) books. She has worked as a copywriter, fact-checker, QA analyst, and librarian, but this has been her favorite gig so far. A bit of a bookworm since she was tiny, she loves nothing more than curling up with a giant cup of coffee or tea and a good book. When not hunched over a keyboard or book, Jovana enjoys going on long walks, short hikes, and occasional camping trips. She also has an unfinished novel she'd like to publish one day. No, really.
GearHungry may earn a small commission from affiliate links in this article.
Learn more
Wayfair's biggest spring sale, Way Day, is just around the corner. While the main sale falls on April 27 and 28 this year, there are plenty of early steals deals you can shop right now. The two-day sale affair offers huge discounts on everything from home furniture to décor to appliances to outdoor cooking. With discounts of up to 80 percent off on all home goods and accessories, this is the perfect time to get those items you've been wanting for your living room, bedroom, or garden.
Whether you want to upgrade your living space with a new sofa, brighten up your bedroom with some new décor, or upgrade your patio with a new furniture set or fire pit, Wayfair's Way Day sale is a fantastic time to shop. Did we mention that everything ships for free?
To help you pick the best Way Day deals for your home, office, or garden, we've rounded up some of our favorites across all product categories. Below you'll find great markdowns on everything from sofas to computer desks to kitchen appliances to outdoor grills –and more! If you'd like to check out our favorite Wayfair April Sale deals and why we like them, keep scrolling and click on whatever item(s) you like best. If you know exactly what you need for your home, you can jump straight to the category that interests you. But hurry –these Way Day early deals end on April 29!
        – Kitchen
        – Bedroom
        – Office
        – Garden
        – Camping
The Best Way Day Deals
Brittany 81.5" Faux Leather Sleeper Sofa
This gorgeous faux leather sofa has a multi-position split-back, so it easily converts between sitting, lounging and sleeping positions for maximum versatility. We love the stylish combination of ribbed tufted back, smooth curved armrests, and slanted legs that help this sofa stand out and complement virtually any living space.
To provide extra support for your overnight guests, the convertible Brittany Sofa is designed with extra legs that fold into the back of the futon when not in use. Available in four different colors (our favorites are camel and black), this stylish and comfortable sofa will look good in any living room, guest room, or office. Get it now while it's 47% off!
iRobot Roomba i6+ Wi-Fi Robotic Vacuum With Base
Upgrade your cleaning routine this spring with a smart robot vacuum cleaner that can not only clean your home on its own, but also learn your cleaning habits to offer personalized schedules. The Roomba i6 Robot Vacuum boasts powerful suction and the Clean Base that allows the vacuum to empty itself for up to 60 days.
Best of all, the Roomba i6 is equipped with the Smart Mapping feature that allows it to intelligently navigate and clean your entire house or just certain locations – dirt, pet hair, and crumbs be gone. You can also connect it to Google Home or Alexa if you prefer to literally tell your robot cleaner when and what to clean. If you've been eyeing a smart vacuum cleaner for a while but don't want spend a small fortune, now is the perfect time to get it as it's 40% off.
Dagnija Height Adjustable Standing Gaming Desk
Looking to upgrade your workstation? Then don't miss out on the Wayfair furniture sale this year! You can get this excellent height adjustable standing desk for your office for less than $490. Considering its durable and stable construction, programmable height presets, and easy installation, this desk is worth its original price ($800), so this is a real steal!
The Dagnija desk is made from iron and manufactured wood, so it's as sturdy as it gets (as a bonus, it's also eco-friendly). It comes with a dual motor electric lift system so it offers smooth and quiet height adjustments. It also has four preset memory options to allow you to easily and quickly customize your desired desk height from 28" to 45.5".
Lunsford 108" Market Umbrella
Enjoy your outdoor space even on the sunniest of days with the Lunsford 108" Market Umbrella. Currently a whopping 82 percent off, this large tilting patio umbrella not only provides plenty of shade coverage (63 square feet) but also adds a beautiful contrast to your existing outdoor décor. 
With a 9-foot polyester canopy and durable steel frame and ribs, this is one sturdy patio umbrella that should be able to withstand strong winds. It comes with a convenient crank mechanism for easy opening and closing, and you can also angle the canopy however you like using the push-button. Available in various lovely colors, this umbrella will complement practically any outdoor furniture.
Weatherproof Extended Tent
Get yourself, your friends, and family in the great outdoors with this awesome camping tent that can fit 10 people. Made from waterproof and windproof polyester and designed like a tunnel, this instant cabin tent is ideal for camping, music festivals, fishing trips with friends, and a host of other outdoor activities.
The tent has UV protection and adjustable mesh ventilation so it should keep you and your tent roommates nice and comfortable in both hot and sunny weather, and chilly and rainy conditions. Next time you want to hang out with your friends in the woods (or let your kids camp in the backyard), bring this bad boy with you and do it in comfort. Get it while it's 56 percent off!
Allmar 36" Surface Wall Mounted Electric Fireplace
Warm up your space with this beautiful wall-mounted electric fireplace with a sleek stainless steel profile. The Allmar electric fireplace boasts remote control operation, allowing you to change its heat settings or dim the virtual flames from anywhere in the room. It's the perfect addition to any living room, bedroom or study/office room!
With a sleek and modern design, the Allmar fireplace will complement any contemporary or modern home décor. And while it does heat the room, you can still enjoy the flames without heat on those warmer evenings when you just want some coziness. As a part of Wayfair Way Day best deals, it's currently 62 percent off.
Pannow Hexagonal Charcoal Grill With Smoker
Made from 0.7 mm thick steel with a high-temperature resistant paint finish and featuring a unique hexagonal design, this sturdy outdoor fire pit will look fantastic in any backyard or patio. The Pannow Grill comes with protective mesh sides that prevent embers from getting out, and there's also a lid that makes it easy to put out flames.
The fire pit is also portable so you can easily move it from one place to another to best utilize your backyard space. While its main function is to warm you and look great in your outdoor space, you can also use this pit to roast marshmallows or grill your favorite fruit. Get it now while it's 43 percent off.
Holliston Wicker/Rattan 3-Person Seating Group
Waiting for Wayfair sale day to upgrade your patio? Now is the perfect time to do it – this beautiful and comfortable Holliston 3-Person Seating Group is 77 percent off so snag one while it's still available!
With a steel frame that is wrapped in resin wicker and thick polyester-blend cushions, this sectional group seating is as functional as it is stylish. The finish of the rattan covering is also water-resistant so it will look great by the pool or hot tub, plus it should be able to withstand the elements season after season. When the cushions need some refreshing, just unzip the covers and toss them into the washing machine. Since it's built from steel, this outdoor sectional can support up to 250 pounds.
Home Easy Geek Chef Stainless Steel Stand Mixer
This countertop stand mixer is a worthy addition to any kitchen and since it's 39% off at the moment, now is the time to get it! The Geek Chef Mixer has a 4.8-quart stainless steel bowl and three attachments, including a balloon whisk, beater paddle, and dough hook.
With 12 mixing settings and a variable speed control, this mixer will make short work of any recipe – frothing up egg whites, making silky sauces, pancake batter, pasta dough and so much more. The tilt-neck design and lock/release button make it easy to swap out attachments while the suction base keeps the mixer snugly in place. Get yours now while it's still available!
Cuisinart Air Fryer Toaster Oven
Looking for a kitchen workhorse that will satisfy most of your cooking needs? Well, look no further than this Cuisinart oven toaster with a built-in air dryer! It bakes, toasts, broils and air fries and has a wide temperature range – 80°F to 450°F – so it should have all your cooking needs covered – and then some!
The air fryer/oven/toaster is large enough to air fry three pounds of delicious chicken wings, bake a standard-sized 12-inch pizza, and toast six slices of bread. It's equipped with an adjustable timer thermostat, an auto-off feature, and a toast shade selector, plus it comes will all the essentials you need, including an oven rack, baking pan, and fryer basket. Catch it on sale and save over $310!
Best Wayfair's Way Day 2022 Deals By Category
Living Room
Kitchen
Bedroom
Office
Appliances
Garden
Camping
Sign Up Now
GET THE VERY BEST OF GEARHUNGRY STRAIGHT TO YOUR INBOX