Best Inflatable Hot Tubs In 2022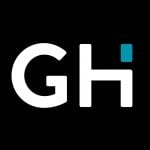 This product guide was written by GearHungry Staff
Last Updated
February 11, 2019
GearHungry Staff
GearHungry Staff posts are a compilation of work by various members of our editorial team. We update old articles regularly to provide you the most current information. You can learn more about our staff
here
.
GearHungry may earn a small commission from affiliate links in this article.
Learn more
You do not need to be a millionaire with a mansion to enjoy the luxury and comfort of your very own hot tub. Instead, you can invest in an inflatable option that's versatile enough to fit in with small spaces, is easier on the pocket, and still offers a lot of the same features as permanent hot tubs. Some models even come with top-of-the-line lavish features, such as massage jets and comfortable headrests – so in the end, you're not missing out on anything the more expensive options offer! Here's a look at our list of the best inflatable hot tub options that we know will have you unwinding and enjoying life in no time.
The Best Inflatable Hot Tub
Coleman SaluSpa Portable 4 Person Inflatable Hot Tub
Sitting in your own hot tub is one of the best ways to relax. For years, this was just a pipe dream for most of us but high-quality inflatable hot tubs are making it more and more accessible. The Coleman SaluSpa is one of the most popular inflatable hot tubs on the market. It can fit four adults comfortably, so it's not really suited to big families, but for couples, it's absolutely ideal. With a maximum water temperature of 104ºF and 60 jets surrounding you with bubbles, it's hard not to fall in love with this hot tub. 
One of the most important things to look out for on an inflatable tub is the material of the walls. If they're not thick and durable, you're going to end up with water all over your yard and a ruined evening. Fortunately, the Coleman SaluSpa has Tri-Tech 3-ply inflated walls, which can withstand some serious wear and tear. It also has a reinforced cover with safety lock clips, to stop anything from getting into the hot tub when you're not using it. It comes with everything you'll need – spa pump, chemical floater, filter cartridges, etc. – so you can fill it up and start relaxing the same day. For more amazing summer products like this, check out our guide to the best backyard inflatable pools.
Key Features:
Dimensions – 71" x 71" x 26"
TriTech 3-ply inflated walls 
AirJet Spa rapid heating system 
Max temperature – 104ºF 
60 water jets 
Comes with hot tub accessories 
Specification:
Brand

Coleman

Model

13804

Weight

73.1 pounds
Thick, durable walls 
Tons of bubble jets 
Heats water up quickly 
Comes with everything you need
The cover isn't well insulated 
Probably won't last for years 
Intex Pure Spa 6-Person Inflatable Hot Tub
Perfect for families, entertaining, or to cart along with you when going on vacation, the Pure Spa by Intex is a delightful treat – in fact, we found it very hard to believe that this is a budget model! This inflatable hot tub might look modest, but it has some very impressive features which include a 170 Airjet hot bubble massage system, two cushioned headrests, and enough space for 6 adults to sit comfortably. It's also made from durable materials and comes complete with both a top and ground cover to help retain heat and keep the water clean.
Intex is renowned for being one of the world's leading inflatable pool and hot tub manufacturers and they withheld their reputation with the pretty impressive Pure Spa. With a high-quality build, pleasant aesthetics, and soothing bubble jets, this tub will look great out on your deck as it massages you and helps you to relax at the end of a long-winded day. This model is one of the two larger inflatable hot tubs on the market and is ideal for big families or for those who enjoy entertaining often. So get your swimming trunks and enjoy this inflatable hot tub at any time.
Key Features:
Comfortable headrest
LED lightening system
Water jet control panel
Durable construction
Specification:
Brand

Intex

Weight

114.4 pounds
The package comes with a lot of awesome added extras
Very spacious, it could even accommodate up to 8 adults at a tight squeeze
A plain but pleasant design
The water takes longer than average to warm up
The insulation is poor, and the heat dissipates easily
Coleman SaluSpa Inflatable AirJet Hot Tub
Here's another Coleman hot tub that's made our list of bests! With a tranquilAirJet system that has the force of 114 air jets and a temperature setting that reaches up to 104 degrees, the SaluSpaAirjet will envelop you in warmth as the bubbles loosen your muscles and treat you to the ultimate "at home" relaxation. This plug-and-play spa comes complete with all the usual add-ons and once again we have to admit that the Coleman brand has a great way of delivering value for money.
The features on this model are above average and even the cover comes well equipped with reinforced safety clips that help to maintain the water's heat and also helps to prevent evaporation – not to mention it's an added safety measure if you have little kids around.  It also boasts a digital control panel, a built-in filtration system, and the most divine air bubbles! Indulge yourself with soothing heated water surrounded by Coleman's muscle-relaxing bubble jets, we know you want to! Make sure you also check our guide to the best above ground swimming pools.
Key Features:
Power saving mode
Soft-touch control touch
Durable
Safety lock clips
Specification:
Brand

Coleman

Weight

91.3 pounds
You can sit on the side walls and they won't sag
Simple to set up and very easy to maintain
The setting instructions are a bit weak and you might have to "fiddle" a bit to understand the functionality
Bestway Hawaii Air Jet Inflatable Outdoor Spa
Large inflatable hot tubs can help you and your loved ones to soak your troubles away as you sit together and enjoy an exceptional bubble massage. The Bestway Hawaii is the perfect example of a large tub that accommodates up to 6 people in luxury and style. It comes equipped with 120 high-powered Airjets for the ultimate hydrotherapy treatment and the padded floor guarantees that you will be seated comfortably as you gather your spoils.
Square-shaped and aesthetically appealing, the Bestway Hawaii outdoor spa makes a bold statement, both in looks and functionality. A timer-controlled heater rapidly warms up the water and to prevent heat loss, the tub comes with both a floor mat and a Leatheroid top cover. Above all, it promises to give you excellent value for money.
Key Features:
Easy setup
Heating temperature of up to 104-degrees Fahrenheit
Safety lock clips
Takes up to six occupants
Specification:
Brand

Bestway

Model

54155E

Weight

81.8 pounds
One of the more spacious hot tubs on the market
No extra tools are required during the set-up process
Inflates very quickly when you use the accompanying air pump
This model does not include a hard water treatment system
Coleman SaluSpa Inflatable Hot Tub
Imagine a portable hot tub that you can take with you wherever you go. Sounds amazing, right? Well, with Colemans SaluSpa this can become a reality. The tub deflates and folds so that it can be easily stored or packed along with luggage when taking trips. And when you're ready to indulge in hot bubbly warmth, you can have the whole thing inflated and filled in just under an hour. This particular tub seats four adults comfortably, although you could squeeze two more people in for good measure.
This is certainly our best value for money option and our claim is backed up by many positive reviews. With a user-friendly digital control to set your preferred temperature and an air pad cushioned floor that helps to retain heat, we can guarantee that the SaluSpa is comfortable, durable and will meet your expectations if you're looking for a practical and standard portable tub. As for your energy bill, if you use the Coleman according to the manual's suggestions, you should still keep your consumption to a minimum.
Key Features:
Fast and easy to set up
Can hold 242 gallons of water
Various temperature levels
In-built chemical floater that measures and adjusts chemical concentration
Specification:
Brand

Coleman

Model

54131E

Weight

85.9 pounds
The set-up is very easy and no tools are required
The quiet hum of the pump and heater is pleasant and relaxing
The built-in drain makes it very easy to drain and clean
Very compact when deflated which makes it very portable
The bubble levels cannot be adjusted and some reviews say the pressure is too strong
Intex 77in PureSpa Portable Bubble Massage Spa Set
Next up, we've got another product from the Intex PureSpa family. This inflatable hot tub has a diameter of 77-inches, which makes it one of the biggest on this list. It can comfortably fit four adults in, so you can invite a couple of friends over and relax in the ultimate luxury. One of our favorite things about the Intex 77in PureSpa Portable Bubble Massage Spa is the color of the walls. Finished in light brown with cream features, it looks fantastic on wooden decking and brings an air of sophistication that you don't normally see in inflatable hot tubs. 
The walls are made from a material called Fiber-Tech, which is super durable and gives you the confidence to lean back and relax. Plus, it has an easy-to-understand control panel that lets you set the water temperature, adjust the massage jets, and more. We also like the fact that it comes with all of the necessary accessories – a three-way test strip, two filter cartridges, floating pool chlorine dispenser, thermal ground cloth, inflation hose, and a carry bag. 
Key Features:
77-inch diameter 
Light brown and cream color 
Easy-to-understand control panel 
Includes accessory pack 
Water capacity – 210 gallons 
Water temperature – 68ºF – 104ºF 
Specification:
Brand

Intex

Model

28403E

Weight

87.2 pounds
Comfortably fits four people 
Great color scheme 
Easy to set up and use 
Inflatable Hot Tub Buying Guide & FAQ
How We Chose Our Selection Of Inflatable Hot Tubs
Purchasing a hot tub is a personal investment that will help you to keep your sanity in check as you unwind and enjoy the entertainment with family and friends. Choosing the right type, however, can be quite a daunting task as you try to establish which model will best suit your needs and preferences. This is why we decided to do the hard part for you by narrowing down a list of hot tubs to include our top 5 recommendations. These recommendations are based on a combination of the following factors:
Brand - An item's brand name gives us a little insight into what to expect from the product itself. A brand with a good reputation is more likely to deliver an item that is reliable and gives true value for its money's worth. In this instance, we decided to stick to brands who are renowned for making inflatable products that are built to last and also come with an efficient after-sales service - just in case you have purchased a wonky hot tub that you're simply not satisfied with.
Reviews - We take the customer's word very seriously and we pay attention to each personal hot tub review before we weigh the good with the bad and come to our own unbiased conclusions. It all comes down to different strokes for different folks and to draw an accurate opinion on something, we need to gather as much feedback as possible. To do this, we scour the net to find opinions from individuals who offer constructive criticism.
Price - Again, we are not all millionaires living in mansions where each bathroom has a fully installed hot tub. This doesn't mean that we don't deserve some of the creams of the crop, however. This is why we have gathered a list of the finest portable hot tubs that match many of the features of built-in versions, all while keeping within a budget that's not too hard for anyone to swallow.
Features To Look For In Inflatable Hot Tub
Dimensions - The location in which you plan to place the tub should be carefully measured for the dimensions to match with those of the inflatable tub and to ascertain enough space is available. Furthermore, the internal dimensions are also important. These should harmonize with your own body dimensions, so you also have enough space in the tub.
Number of Seats - Knowing the number of seats in your desired tub is vital especially if your motives are to relax with friends and family. It's best to opt for a hot tub with multiple seats and a larger surface area. Alternatively, purchasing a cheaper tub with fewer seats might be a more financially wise decision for a when the tub is required for just a couple of users.
Number of Jets - Knowing the number of jets is also vital as these are responsible for the release of those soothing and relaxing bubbles. A larger number of jets offer a maximum relaxation experience.
Filtration System Used - The efficiency of the filtration system would determine how well the tub is cleaned to prevent debris and harmful chemicals entering.
Cooling Systems - A cooling system would allow you to enjoy the hot tub for a longer period by regulating the temperature to a warm or cool setting - depending on the weather.
Inflatable Hot Tub FAQ
Q: What is the best location for a hot tub?
A: When it comes to the location of a hot tub, there isn't much to ponder on. It really depends on your personal preference, however, what is most is important is that the desired space is suitable in terms of dimensions, as mentioned earlier.
Q: How do I clean and maintain a hot tub?
A: Hot tub maintenance should be of high priority. If used daily or weekly, regular cleaning is a must. Some hot tub manufacturers usually include sanitization and cleaning chemicals; however, these are typically ongoing costs. What's more, it's not only the tubs that require regular maintenance but also the parts such as the nuts and bolts. When cleaning, be sure to read the manufacturers guidelines as each tub is unique in its build and design.
Sources:
Ultimate Guide To Buying An Inflatable Hot Tub - Inflatable Garden
8 Tips For Setting Up Your Inflatable Hot Tub - Inflatable Hot Tub Reviews
How Much Does It Cost To Run A Hot Tub Per Month? - Eagle Leisure
Sign Up Now
GET THE VERY BEST OF GEARHUNGRY STRAIGHT TO YOUR INBOX