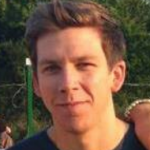 You do not need to be a millionaire with a mansion to enjoy the luxury and comfort of your very own hot tub. Instead, you can invest in an inflatable option that's versatile enough to fit in with small spaces, is easier on the pocket, and still offers a lot of the same features as permanent hot tubs. Some models even come with top-of-the-line lavish features, such as massage jets and comfortable headrests – so in the end, you're not missing out on anything the more expensive options offer! Here's a look at our list of the best inflatable hot tub options that we know will have you unwinding and enjoying life in no time.
The Best Inflatable Hot Tub
Inflatable Hot Tub Buying Guide & FAQ
How We Chose Our Selection Of Inflatable Hot Tubs
Purchasing a hot tub is a personal investment that will help you to keep your sanity in check as you unwind and enjoy the entertainment with family and friends. Choosing the right type, however, can be quite a daunting task as you try to establish which model will best suit your needs and preferences. This is why we decided to do the hard part for you by narrowing down a list of hot tubs to include our top 5 recommendations. These recommendations are based on a combination of the following factors:

Brand - An item's brand name gives us a little insight into what to expect from the product itself. A brand with a good reputation is more likely to deliver an item that is reliable and gives true value for its money's worth. In this instance, we decided to stick to brands who are renowned for making inflatable products that are built to last and also come with an efficient after-sales service - just in case you have purchased a wonky hot tub that you're simply not satisfied with.
Reviews - We take the customer's word very seriously and we pay attention to each personal hot tub review before we weigh the good with the bad and come to our own unbiased conclusions. It all comes down to different strokes for different folks and to draw an accurate opinion on something, we need to gather as much feedback as possible. To do this, we scour the net to find opinions from individuals who offer constructive criticism.
Price - Again, we are not all millionaires living in mansions where each bathroom has a fully installed hot tub. This doesn't mean that we don't deserve some of the creams of the crop, however. This is why we have gathered a list of the finest portable hot tubs that match many of the features of built-in versions, all while keeping within a budget that's not too hard for anyone to swallow.
Features To Look For In Inflatable Hot Tub
When you are looking to purchase this kind of product, you have to ask a few questions to ensure that you make the right choice. The hot tub you choose needs to be able to fit in with your lifestyle, your budget, and your own personal needs. You can use the following factors to help you make your decision.
Size - So, we cannot deny that the bigger the hot tub the better. But if you are limited with space and budget, then you might want to consider something more accommodating in size. Most inflatable tubs will hold a minimum of two people comfortably, with larger tubs holding up to 6 average-sized adults. If you have a big family or entertain guests often, you'll probably want a larger tub. Keep in mind that the running costs of a larger tub will also add up, that is, you will be using more energy, water, and chemicals etc.

Space - Before making your purchase, you might want to measure the space where you intend to set your hot tub up. Whether you will be inflating your spa for indoor or outdoor use, you will need to make sure that there will be enough space to accommodate the tub and all of its accompanying attachments. You also want to ensure that there will be enough room for everyone to climb in and out of the tub comfortably.
Maintenance - Purchasing a hot tub is one thing, keeping it maintained is another. Consider what monthly costs might incur to keep your water clean and well heated. Some tubs come with a few filter cartridges and chemicals that will cover you for a few months after purchase. A good portable hot tub should be very easy to maintain. Look out for models with quick-drain options and advanced filtration systems that will help to keep maintenance time and expenditure to a minimum.
Temperature - Temperature settings on the different hot tubs can vary. Some tubs can heat up to the almost boiling point whilst other warm to more accommodating temperatures that appeal to most users. A few models come with the option to pre-set temperature settings, which is a very handy feature to have and can help reduce energy consumption if used correctly. Once you have filled your hot tub with water, it can take anywhere between 12-24 hours to heat up (check each model for their heating instructions and times). Heating time also largely depends on what the temperature is outside and how much water there is.
Filtration - Water maintenance is vitally important for your health and also helps to ensure that your tub remains well-maintained and in good working order. This is why most hot tub models will come with a filtration system in place. With some filters, you will need to refill the cartridges often whilst others have built-in systems that don't need to be replaced as regularly. Most hot tubs will have one of two types of systems; a standard skim filtration or a pressurized filtration system. Skim filters do not remove debris as thoroughly but are more affordable, pressurized filters, on the other hand, work very well but come at a premium price.
Ground Cloth - Some models come with a ground cover, which is a great added feature. Ground covers not only protect the bottom of the hot tub from the ground's surface, they also help to prevent the cold ground from cooling down the water temperature. If you live in colder regions then a ground cloth will definitely help to reduce your energy consumption and will keep your water warmer for longer.
Cover - A top cover has many functions. It acts as a safety net if you have small kids and pets in your home, it prevents debris from falling in when the tub is not in use, it helps to prevent evaporation, and last but not least, it helps to keep your water warm. While some spa tubs come packed with a fitted cover, other options require that you purchase one separately.

How To Set Up An Inflatable Hot Tub
The first step towards soaking in a tub full of bliss is to set one up. Once you have opened the packaging, however, you might feel a little intimidated with all the bits and bobs and it's at this point that a bit of panic sets in as you wonder "HOW"? Not to worry, simply follow our instructions and you should be good to take a dip in no time. * Keep in mind that these steps are generic and set-up might differ between models.
Read the instruction manual - Yes, we know, nobody likes to follow the manual set in fine print, but this very first step could save you a whole lot of frustration along the way. Familiarise yourself with all the tools, connectors and settings and make sure you have all of the pieces as indicated in the manual. You won't be required to do a book review on the content, but you should take advice from the manufacturer itself. If your tub comes with a DVD version of the manual – then bonus!
Pick your spot. Before inflating your hot tub, you want to make sure you are going to set it up on the correct spot. Once it is inflated and filled with water it could be impossible to move. A flat, smooth and spacious area should be the preferred setting. You will also want to make sure that you have easy access to power outlets and drainage solutions.
Make sure your structure is sturdy. Once filled, hot tubs can weigh up to 2000 pounds and sometimes more, this means that the surface area under the tub will need to be able to sufficiently bear this weight.
Unpack and inflate. Once your deflated tub has been removed from its packaging and has been placed in the allocated space, then it's time to inflate. Now, plug in the pump and then attach the inflation hose to both the pump and the tub and then inflate each section sequentially or according to your manual.
Attach the filter. Insert the water filter into its casing. You might need to refer back to your manual for this step.
Fill and heat. Use your garden hose to fill your tub, stopping once the water has risen to the "fill mark" found on most models. Now you can set your preferred heating temperature. Heating times vary but average from 2 – 12 hours, depending on your current weather conditions and how hot you want your water to be.
Add your chemicals. Last but definitely not least, you need to add your chemicals to make sure that your water is kept pure and in a healthy state. Your hot tub should come complete with at least one application of chemicals and will suggest which cleaning products to purchase for future maintenance.

Inflatable Hot Tub FAQ
Q: Can inflatable hot tubs be used indoors?
A: Most certainly, yes. There are a few factors you might want to consider, however. For instance, do you have enough space indoors? Is the room equipped to keep moisture in? What if your floors get wet? Also, how will you drain your hot tub? If you have a plan of action and are happy to accommodate your inflatable spa indoors – then go ahead!
Q: How long will an inflatable hot tub last?
A: Cheap inflatable hot tubs are usually the first to "kick the bucket", although this is not always necessarily so. If your model is made from quality materials and you follow the maintenance instructions accurately, then it should last for years and years to come.
Q: Can I use my inflatable hot tub in winter?
A: Yes, but with some caution. Hot tubs are the perfect tool to warm up during colder months but if temperatures drop to below 4 degrees (40F), then the water may start to freeze and damage the pump and other components. You can help protect it from these freezing temperatures by placing a cover over the top as well as having a cover between the ground and surface area.
Q: How much electricity does a hot tub use?
A: Hot tubs do tend to consume a lot of energy. They usually need between 13 and 40 AMPS of power to run and many tubs often run 24/7. There are ways to keep consumption to a minimum, however. Using covers to stop water from cooling down will encourage less power to be used at your next heating, for instance. Some tubs also come with timers that allow you to stop and start certain functionality so that it's not overused.
Sources:
Ultimate Guide To Buying An Inflatable Hot Tub - Inflatable Garden
8 Tips For Setting Up Your Inflatable Hot Tub - Inflatable Hot Tub Reviews
How Much Does It Cost To Run A Hot Tub Per Month? - Eagle Leisure