Best Outdoor Heaters In 2022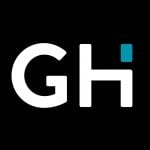 This product guide was written by GearHungry Staff
Last Updated
December 5, 2018
GearHungry Staff
GearHungry Staff posts are a compilation of work by various members of our editorial team. We update old articles regularly to provide you the most current information. You can learn more about our staff
here
.
GearHungry may earn a small commission from affiliate links in this article.
Learn more
There's nothing better than sitting outside and enjoying the weather. But then the sun goes in and it starts to get cold, quickly. We've all been there. Wrapping yourself up in extra layers and frantically trying to find blankets because you don't want to admit defeat and go inside.
This isn't the only option though. Now, you can get affordable patio heaters that will give you enough warm to sit out long into the night and enjoy those beautiful summer nights. There's a huge amount of choice out there. You can get electric patio heaters, gas patio heaters, pyramid-shaped ones, tall ones, portable ones… you name it. Whatever your heating requirements, there's a patio heater that is perfect for you.
They used to be reserved for bars, pubs, restaurants, and rich people – not anymore. Now, you can get an amazing outdoor heater for under $200. On our mission to find the best outdoor heater, we've narrowed it down to a choice of eight amazing patio heaters that will keep you outside long into the night. We've also written a detailed buying guide to help you cut through the jargon of patio heaters and answer all of your questions.
The Best Outdoor Heater
Hiland HLDSO1-GTSS Quartz Glass Tube Outdoor Heater
Our favorite part of the Hiland HLDSO1-GTSS 91-Inch Tall Quartz Glass Tube Heater is the design. The sleek, modern pyramid shape makes it stand out amongst standard-looking options and also means there's not too much overhang from the top, which could be awkward if you're trying to move it around, as there's a risk you'll knock it on a ceiling fan.
There is, of course, far more to it than the design, though. The 40,000 BTU is powerful and impressive, ensuring you and your guests can enjoy all-night warmth before you all decide it's time to go to bed. The worry-free ignition system is straightforward, and there's also no chance of getting it wrong, so you can light it up with exceptional peace of mind. As a further safety measure, it comes with an auto-tilt shut-off function to add even more confidence.
The durable stainless steel finish makes it suitable for handling all types of weather, and at the base, the mobility wheels make it easy to move around. This is a great function, especially if you're investing in a patio heater for your restaurant, as you will be able to ensure that all your customers are warm, comfortable, and above all else, happy.
Key Features:
40,000 BTU
Pyramid design
Durable stainless steel finish
Worry-free ignition system
Auto-tilt safety shut-off feature
Mobility wheels for effortless movement
Specification:
Brand

Hiland

Model

HLDS01-GTSS

Weight

65 pounds
Hampton Bay 48000 BTU Stainless Steel Outdoor Heater
If you're someone who's looking for a traditional patio heater that does the job it needs to without detracting attention from the rest of your patio decor, the Hampton Bay 48000 BTU Stainless Steel Patio Heater could be the perfect choice. Its brushed stainless steel finish adds elements of class without being too in-your-face, and this is complemented by the durable construction that can handle even the coldest winters. Such a design is especially useful for reducing maintenance demands while also ensuring year-round performance and quality.
It can produce 48,000 BTU across the hour, which is sufficient for 200 square meters, and this is adjustable to suit how many people are in the area. The more people, you more heat you'll need, whereas fewer guests won't demand as much heat, which means you can save on the standard 20-pound propane tank to minimize waste. There's also an anti-tilt switch that prevents potential spillage, enabling you to move it around with confidence.
The heater is easy to ignite thanks to a clear button at the top, and while it doesn't come with wheels, it's still easy to move as long as you have some else with you. Furthermore, there is a small stability ring at the bottom which you can hammer a nail or insert a screw through to prevent it from toppling over.
Key Features:
Brushed stainless steel finish
48,000 BTU
Durable construction
Compatible with a standard 20 pound propane tank
Anti-tilt switch
Adjustable heat output
Specification:
Brand

Hampton Bay

Model

NCZH-G-SS

Weight

33 pounds
Member's Mark Outdoor Heater with LED Table
We all know a modern home demands modern decor and accessories, and there is nothing more modern than the Member's Mark Patio Heater with LED Table, well, when it comes to patio heaters, that is. This contemporary style would make a fantastic addition to your home patio, while restaurants can also make the most of improving their redesign by including this outside, too.
It comes with a variable heat output up to 47,000 BTU, which is enough to heat areas of just under 200 square meters sufficiently. The easy-start electronic ignition is also one of the most convenient and user-friendly we've come across, providing ample heat for the area in seconds, and it's suitable for your standard 20 pound propane tank to take the frustrating guesswork out of what is the right choice.
Its adjustable table, complete with LED lights might be the most appealing feature, and this takes the hospitality functionality to another level. Finally, you can trust that it's built to last, with durable stainless steel construction that is made to withstand the elements, meaning you shouldn't need to find somewhere to store it overnight. Instead, you can trust it through snow, sleet, and rain, but if you want to invest in a heater cover to extend the lifespan, this could be a useful idea, too.
Key Features:
Easy-start electronic ignition
Variable output up to 47,000 BTU
Adjustable table with LED light
Durable stainless steel construction
Compatible with 20-pound liquid propane tank
Made to withstand elements
Specification:
Brand

Member's Mark

Weight

62.9 pounds
Thermo Tiki Deluxe Outdoor Patio Heater
If you're looking for an outdoor patio heater that's both stylish and functional, the Thermo Tiki Deluxe Outdoor Patio Heater is an ideal choice. It has a stylish stainless-steel frame that holds a dancing flame. This creates a focal point for your outdoor space as well as keeping you and your guests warm. The flame is housed in a ceramic-glass column, which makes it much safer than an exposed flame heater. Plus, at over seven feet tall, it's larger than most outdoor heaters on the market. 
Powered by a concealed 20lb propane canister (not included), the Thermo Tiki Deluxe Outdoor Patio Heater provides a true output of 38,000 BTUs. At full power, it can run for around 10 hours, which means you'll need a decent supplier of propane if you want to keep your patio warm all summer.
Key Features:
38,000 BTU 
7.6' tall 
Powered by 20lb propane canister 
Runs for 10 hours 
Ceramic-glass column 
Built-in safety valve 
Specification:
Brand

Thermo Tiki

Model

HEATER-FLR-PH665-SS

Weight

56.9 pounds
One of the best-looking outdoor heaters 
Powerful heating 
Easy to use 
Hard to get replacement parts 
Needs to be protected from the wind 
hOmeLabs Gas Patio Heater
The design of this hOmeLabs heater puts into consideration, the fact that a party on the patio or out in the garden deserves a few drinks, thus, there is a round table attached to the heater to hold a few wine glasses and snacks. What's more, this part of the heater is adjustable to any height of your choice and can equally be removed if it's causing an obstruction. The ignition is also user-friendly as it turns on very easily if you hold the button down for a few seconds. There's also a heat control knob that allows you to choose the temperature level and also turns off the heater at the end of each use. However, a 20-pound propane gas tank is needed to power the patio heater but it does not come with the package.
Nonetheless, a base reservoir helps the heater to stand firm when filled with sand or water and also at the base are the wheels to facilitate easy movement from one spot to another. The sleek bronze hammered finish used on the heater oozes superior quality and complements the furniture on your patio, and also serves as a safety measure as it's designed to resist rust and any form of harshness the weather might bring with it.
Key Features:
Steel construction, hammered bronze finish
Built-in wheel assembly for smooth mobility
Adjustable/removable round table
One-step ignition system
Specification:
Brand

hOmeLabs

Model

HME030245N

Weight

35.2 pounds
Thermo Tiki Outdoor Propane Patio Heater
The first three garden heaters on this list have been pretty similar. They were all traditional, standing patio heaters that provide the same BTU output and, to be honest, looked pretty similar. So, the Thermo Tiki Outdoor Propane Patio Heater is perfect if you are looking for something a little different. For a start, it's a completely different shape. Instead of the tall, thin metal pole, it's shaped like a pyramid and the heat comes from a large, grated area with an open flame. Some people prefer this as it makes more of a feature of the flame.
Technically, with a true-rating of 38,000 BTU, you get a lower power output than the first three heaters. But the company claims that it actually peaks at between 42,000 and 45,000. That means it has the potential to be the most powerful heater on here. It gives out a comfortable amount of heat with a diameter of around 15 feet. Also, because of the way it's designed, it's easy to put in the middle of your outdoor area, so that you can feel the heat from every angle. This makes it one of the most effective outdoor heaters around. All of this comes at a price though, it's around $100 more than the others. That's why we've chosen it as our premium product this week. It's an attractive and powerful heater, but it also has a price tag to match.
You also get two wheels on the bottom for easy transportation. Plus, a simple push button for ignition and a temperature control that changes the height of the flame. This is probably the best gas patio heater we've featured, so if you've got the money to spend, it's worth the price tag. Check out our guide to the best AC wall units for more great products for your home.
Key Features:
38,000 BTUs
2 colors to choose from
2 wheels
Pyramid shaped
Exposed flame
Specification:
Brand

Thermo Tiki

Weight

58 pounds
Heats a large area
Exposed flame makes it more of a design feature
Very well made
More expensive than similar models
Gas not included
AmazonBasics Commercial Outdoor Heater
Is there anything Amazon don't do? With their new Amazon Basics range, they've branched out into all sorts of markets and outdoor heaters is one of them. The good thing about buying a product from the Amazon Basics range is that you know you're buying quality. That's because Amazon has too much at stake to be sending out low-quality items. If you're not satisfied with it, they'll refund you or send a new one. Plus, the delivery is likely to be much quicker because Amazon will always have plenty of stock of their own items. The whole buying process is likely to run without a hitch.
So, what about the heater itself? Well, in terms of stats and features, it stands up against its competitors. It's made out of stainless steel and has an attractive, shiny design. But, if you're not a fan of the unpainted model, there are nine other designs to choose from. You can even have it as a pyramid-shaped stainless-steel patio heater. That means, in terms of exterior design versatility, it's in a class of its own.
It puts out an impressive 46,000 BTUs (British Thermal Units) of heat. That means you can feel the heat about 18 feet away, in any direction – perfect for heating you and your friends as you sit outside and enjoy the evening. To start the heater up, you only need to press one simple button. This is thanks to the Piezo ignition system. You just set the heat you want and press the button to start it. It also has an automatic tilt shut-off function, which stops the heater from working if it gets pushed over.
On the base, it has two wheels that make it easy to move around. This provides a handy alternative to dragging it around or trying to lift it. It has a reservoir at the bottom, which can be filled with either sand or water to give the heater a solid foundation and to stop it from tilting over.  We've chosen the Amazon Basics Commercial Patio Heater as our Best Choice product this week. It's got everything you need from a patio heater and isn't going to cost you the earth. Find more great products like this by checking out our guide to the best space heaters.
Key Features:
Moveable wheel assembly for easy relocation
46,000 BTU heat output
Piezo ignition system
Carries a 20lb gas tank that provides heat for at least ten hours
Specification:
Brand

AmazonBasics

Model

61825

Weight

40 pounds
Comes with Amazon one-year limited warranty 
Get the benefits of buying directly from Amazon
High BTU output
Easy to maneuver on wheels
Lots of design options, so you can match your exterior design
Reports of some models being faulty
Have to buy fuel separately
If you're looking for the most powerful outdoor heater on the market, this isn't it. If you want to drop hundreds of pounds on a freestanding propane heater, you'll get a heater with more oomph. However, the Dr. Infrared Heater provides something that the other heaters on this list don't – it can be permanently mounted above your seating area and hooks up to the mains as a power source. The benefits of this are obvious – you don't have to change the propane tanks, it has a space-saving design, and it provides directed heat to your head. 
The Dr. Infrared Heater comes with a wall mounting kit and everything you need to mount it straight away (except for a drill). It has three heating levels – 900W, 1200W, and 1500W – giving you plenty of versatility. It even comes with a remote control, so you don't have to get out of your seat when you want to turn it up or down.
Key Features:
Made from durable, weatherproof aluminum 
Three heat levels – 900W, 1200W, 1500W
Remote control 
Includes wall and ceiling mounting bracket 
120V plug and go
Specification:
Brand

Dr. Infrared

Model

DR-238

Weight

8 pounds
No propane tanks
Space-saving design
Provides directed heat to your head
Briza Infrared Patio Heater
The Briza Infrared Patio Heater is a versatile heater that can be used both indoors and outdoors. However, we'd argue that it's not really attractive enough to be a permanent fixture inside your home. It has an industrial look that suits garages and outdoor spaces. One of the major benefits of this heater is that it comes with a tripod stand. That means you can get it into the perfect position to keep you and your loved ones warm. If you're sitting around on your decking area, you can pull it up close and benefit from the full warmth. Alternatively, you can mount it on a wall or ceiling and enjoy the heat from above. 
The maximum power output of this heater is 1,500W, which puts it on par with the other electric outdoor heaters on this list. It also has a weatherproof design, infrared technology, and comes with a remote control for easy operation. 
Key Features:
1,500W
Tripod included 
Weatherproof design 
Infrared technology 
Remote control included 
Specification:
Brand

Briza

Weight

13 pounds
No propane tanks 
Easy to use 
Versatile design 
Comes with a tripod 
Not that powerful 
Can break if it gets tipped over 
Avenlur 42,000 BTU Pyramid Outdoor Patio Propane Heater
When it comes to outdoor heaters, there's one design that really stands out. The Avenlur 42,000 BTU Pyramid Outdoor Patio Propane Heater has a pyramid-design that we've seen time and time again, whilst researching outdoor heaters. You've probably seen these before outside upscale bars and restaurants. Now, you can have one on your own decking area. The reason they look so good is the dancing flame in the middle of the pyramid. The fact that you can see a real flame in the glass tube makes you feel warmer when you're standing near. 
The maximum output for this heater is somewhere between 40,000 BTU and 42,000 BTU. That might be less than some of the umbrella style heaters on this list but it still feels super warm. The design of this heater is actually better if you're standing up because the tube-heater design provides a heater to the whole of your body. It has a simple and reliable ignition switch, runs on 20lb propane tanks, and is fitted with the appropriate safety features.
Key Features:
40,000 BTU 
Explosion-proof tube 
Automatic shut off 
Simple ignition device 
Runs on 20lb propane tanks 
Lasts between 8-10 hours
Specification:
Brand

Avenlur

Weight

66 pounds
Attractive pyramid design 
Cover included 
Powerful heating
Not great for large spaces
Outdoor Heater Buying Guide & FAQ
Outdoor heaters come in all shapes and sizes, so picking the right one can be a tall order. Do you choose gas or electric? How much heat will it give off? How is it going to fit into the aesthetic of the outdoor area? If these questions are still flying around your head, don't worry! We've created this Buying Guide & FAQ section, to answer all your questions and to help you choose an outdoor heater that is really going to light your fire.
How We Chose Our Selection of Outdoor Patio Heaters
Choosing the best patio heaters isn't an easy process. We've done extensive research and picked the best eight. Here's how we chose them.
Quality – Sure, you could buy the cheapest patio heater and hope that it does the job. But it's probably going to break quickly or worse, not even work in the first place. When you're buying something that is going to be giving off heat, it's important to buy a quality product. The internal working parts need to be made of tough stuff, or they're going to fall apart pretty quick. Plus, it needs to give off enough heat or there's no point buying it in the first place.
Reviews – You can learn a lot from reading reviews. We focus on two types of reviews to get a feel for products. Customer reviews – like those on Amazon or eBay – are a great way of telling if people are satisfied with the product. They have paid for and used the product for real, and therefore know what the product is really like. If they're unsatisfied, they aren't afraid to say so. Then, we look at other professional reviews. This allows us to understand more about the product and see if there's anything we've missed in our review.
Price – We haven't just looked for the cheapest or most expensive outdoor heaters on the market. Instead, we have selected outdoor heaters that represent value for money. If any outdoor heater is 10x as expensive as the rest, we want to know why. Our Premium Choice product is the outdoor heater you should buy if you have a large budget. And our Best Value product is the outdoor heater that gives you the most for your money.
Features To Look For In Outdoor Heaters
At first glance, it's difficult to know what features you are going to need from your outdoor heater. Do you want gas or electric? How safe does it need to be? How necessary is temperature control? Of course, all this depends on your personal preference and how much money you want to spend. Here are the features to look out for -
Gas – Gas heaters are normally more powerful than electric heaters. They heat up the air surrounding them, which means that you'll benefit from the actual surrounding area being warmer. However, they often use more energy and sometimes need to be installed by professionals.
Electric – Electric heaters heat up specific objects, so they don't waste energy heating up the surrounding air. That means they can be more efficient than gas heaters. They are often more portable and cheaper to run. They probably won't give off as much heat and won't heat up as many people.
Maximum BTU's – BTU's (British Thermal Units) will tell you how much heat your outdoor heater is giving off. The more BTU's, the more powerful your heater will be. Generally, you should look for a heater that gives off around 40,000 BTU's.
Safety Features – Any heating appliance can be dangerous, so it's important to research the safety features of your outdoor heater. They might have things like tilt safety, to stop the heater burning if it gets pushed over. Most heaters will have safety guards, to stop people burning themselves if they get too close.
Start-Up – Preferably, you want your outdoor heater to have as simple a start-up as possible. Most modern patio heaters have buttons instead of requiring you to light them with an open flame.
Wheels – Outdoor heaters are heavy. Having a set of wheels on the bottom takes away the pain of trying to drag it into a new position. Most high-quality outdoor heaters will come with a set of wheels included.
Temperature Control – You don't have to have the outdoor heater on full power all of the time. Well, at least you don't if you have a temperature control setting. This could be a great way of saving money if you don't want to run it on its highest setting.
Types of Outdoor Heaters
In this buying guide, we've focused on the two main types of outdoor patio heater. You could also opt for a tabletop heater or a fire pit, but we think these two are the main types you should be looking at if you want to stay warm.
Patio Heater – The traditional patio heater is normally around 7 feet tall. It has a wide and sturdy base, which holds the gas canister. The heater is at the top of the structure and it features a wide metal ring that directs the heat downwards, instead of it rising up and getting lost in the atmosphere.
Pyramid Heater – The pyramid heater works in a slightly different way. It's also relatively tall but has a larger heating area. It also features an open flame that can provide your space with an ambient feel. They're similar in terms of power output to the standard patio heaters, so it's really just a matter of personal preference.
Outdoor Heater FAQ
Q: What is an outdoor heater?
A: An outdoor heater is a radiant heating appliance that is for use outdoors. They can be powered by gas mains, butane or propane canisters, or by electric. They are often seen in outdoor smoking areas or in private residences. They come in different shapes (including the pyramid and traditional patio heater) and have different levels of heating capabilities.
Q: How long do patio heaters last?
A: It depends how they are fuelled. If an outdoor patio heater is connected to a constant power source like a gas main or electric socket, it can work indefinitely as long as the power source isn't interrupted. If it's powered by a propane or butane canister, it will work until the fuel has run out. Generally, you could expect an outdoor heater to last around 10 hours with a single canister.
Q: How long does a 13kg gas bottle last patio heater?
A: On full power, a patio heater powered by a 13kg gas bottle will last around 10 hours. This time could be significantly increased if you use the heater on a lower setting.
Q: Are patio heaters safe indoors?
A: No. Patio heaters are designed for use outdoors and shouldn't be used indoors unless the manufacturer specifically states that it is safe for use indoors. That's because they can emit carbon monoxide and other harmful gases.
Q: How much clearance is needed for a patio heater?
A: It should state in the owner's manual; exactly how much clearance is needed for a patio heater. As a general rule, portable patio heaters need around 30 inches of clearance on all sides of the heater.
Q: How many BTU do I need for an outdoor heater?
A: Around 35,000 to 50,000 BTU is sufficient for an outdoor heater.
Sign Up Now
GET THE VERY BEST OF GEARHUNGRY STRAIGHT TO YOUR INBOX