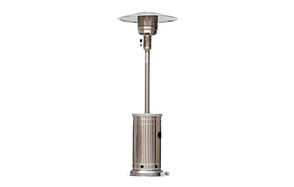 Garden Treasures Floorstanding Outdoor Heater
TRUSTECH Outdoor Heater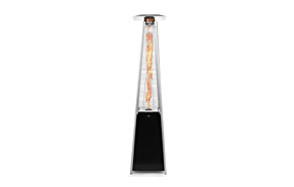 Thermo Tiki Deluxe Outdoor Patio Heater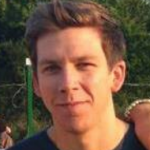 There's nothing better than sitting outside and enjoying the weather. But then the sun goes in and it starts to get cold, quickly. We've all been there. Wrapping yourself up in extra layers and frantically trying to find blankets because you don't want to admit defeat and go inside.
This isn't the only option though. Now, you can get affordable patio heaters that will give you enough warm to sit out long into the night and enjoy those beautiful summer nights. There's a huge amount of choice out there. You can get electric patio heaters, gas patio heaters, pyramid-shaped ones, tall ones, portable ones… you name it. Whatever your heating requirements, there's a patio heater that is perfect for you.
They used to be reserved for bars, pubs, restaurants, and rich people – not anymore. Now, you can get an amazing outdoor heater for under $200. On our mission to find the best outdoor heater, we've narrowed it down to a choice of eight amazing patio heaters that will keep you outside long into the night. We've also written a detailed buying guide to help you cut through the jargon of patio heaters and answer all of your questions.
The Best Outdoor Heater
Outdoor Heater Buying Guide & FAQ
Outdoor heaters come in all shapes and sizes, so picking the right one can be a tall order. Do you choose gas or electric? How much heat will it give off? How is it going to fit into the aesthetic of the outdoor area? If these questions are still flying around your head, don't worry! We've created this Buying Guide & FAQ section, to answer all your questions and to help you choose an outdoor heater that is really going to light your fire.

How We Chose Our Selection of Outdoor Patio Heaters
Choosing the best patio heaters isn't an easy process. We've done extensive research and picked the best eight. Here's how we chose them.
Quality – Sure, you could buy the cheapest patio heater and hope that it does the job. But it's probably going to break quickly or worse, not even work in the first place. When you're buying something that is going to be giving off heat, it's important to buy a quality product. The internal working parts need to be made of tough stuff, or they're going to fall apart pretty quick. Plus, it needs to give off enough heat or there's no point buying it in the first place.
Reviews – You can learn a lot from reading reviews. We focus on two types of reviews to get a feel for products. Customer reviews – like those on Amazon or eBay – are a great way of telling if people are satisfied with the product. They have paid for and used the product for real, and therefore know what the product is really like. If they're unsatisfied, they aren't afraid to say so. Then, we look at other professional reviews. This allows us to understand more about the product and see if there's anything we've missed in our review.
Price – We haven't just looked for the cheapest or most expensive outdoor heaters on the market. Instead, we have selected outdoor heaters that represent value for money. If any outdoor heater is 10x as expensive as the rest, we want to know why. Our Premium Choice product is the outdoor heater you should buy if you have a large budget. And our Best Value product is the outdoor heater that gives you the most for your money.

Features To Look For In Outdoor Heaters
At first glance, it's difficult to know what features you are going to need from your outdoor heater. Do you want gas or electric? How safe does it need to be? How necessary is temperature control? Of course, all this depends on your personal preference and how much money you want to spend. Here are the features to look out for -
Gas – Gas heaters are normally more powerful than electric heaters. They heat up the air surrounding them, which means that you'll benefit from the actual surrounding area being warmer. However, they often use more energy and sometimes need to be installed by professionals.
Electric – Electric heaters heat up specific objects, so they don't waste energy heating up the surrounding air. That means they can be more efficient than gas heaters. They are often more portable and cheaper to run. They probably won't give off as much heat and won't heat up as many people.
Maximum BTU's – BTU's (British Thermal Units) will tell you how much heat your outdoor heater is giving off. The more BTU's, the more powerful your heater will be. Generally, you should look for a heater that gives off around 40,000 BTU's.
Safety Features – Any heating appliance can be dangerous, so it's important to research the safety features of your outdoor heater. They might have things like tilt safety, to stop the heater burning if it gets pushed over. Most heaters will have safety guards, to stop people burning themselves if they get too close.
Start-Up – Preferably, you want your outdoor heater to have as simple a start-up as possible. Most modern patio heaters have buttons instead of requiring you to light them with an open flame.
Wheels – Outdoor heaters are heavy. Having a set of wheels on the bottom takes away the pain of trying to drag it into a new position. Most high-quality outdoor heaters will come with a set of wheels included.
Temperature Control – You don't have to have the outdoor heater on full power all of the time. Well, at least you don't if you have a temperature control setting. This could be a great way of saving money if you don't want to run it on its highest setting.
Types of Outdoor Heaters
In this buying guide, we've focused on the two main types of outdoor patio heater. You could also opt for a tabletop heater or a fire pit, but we think these two are the main types you should be looking at if you want to stay warm.
Patio Heater – The traditional patio heater is normally around 7 feet tall. It has a wide and sturdy base, which holds the gas canister. The heater is at the top of the structure and it features a wide metal ring that directs the heat downwards, instead of it rising up and getting lost in the atmosphere.
Pyramid Heater – The pyramid heater works in a slightly different way. It's also relatively tall but has a larger heating area. It also features an open flame that can provide your space with an ambient feel. They're similar in terms of power output to the standard patio heaters, so it's really just a matter of personal preference.
Outdoor Heater FAQ
Q: What is an outdoor heater?
A: An outdoor heater is a radiant heating appliance that is for use outdoors. They can be powered by gas mains, butane or propane canisters, or by electric. They are often seen in outdoor smoking areas or in private residences. They come in different shapes (including the pyramid and traditional patio heater) and have different levels of heating capabilities.
Q: How long do patio heaters last?
A: It depends how they are fuelled. If an outdoor patio heater is connected to a constant power source like a gas main or electric socket, it can work indefinitely as long as the power source isn't interrupted. If it's powered by a propane or butane canister, it will work until the fuel has run out. Generally, you could expect an outdoor heater to last around 10 hours with a single canister.

Q: How long does a 13kg gas bottle last patio heater?
A: On full power, a patio heater powered by a 13kg gas bottle will last around 10 hours. This time could be significantly increased if you use the heater on a lower setting.
Q: Are patio heaters safe indoors?
A: No. Patio heaters are designed for use outdoors and shouldn't be used indoors unless the manufacturer specifically states that it is safe for use indoors. That's because they can emit carbon monoxide and other harmful gases.
Q: How much clearance is needed for a patio heater?
A: It should state in the owner's manual; exactly how much clearance is needed for a patio heater. As a general rule, portable patio heaters need around 30 inches of clearance on all sides of the heater.
Q: How many BTU do I need for an outdoor heater?
A: Around 35,000 to 50,000 BTU is sufficient for an outdoor heater.