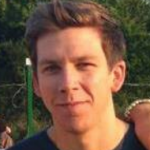 Mixing ingredients by hand demands a lot of manual effort, which is often very hard. Besides the invested labor, this method is also known to be time-consuming, depending on the items being combined. Every cook's worst nightmare is discovering a massive glob of unmixed ingredients lavishing at the bottom of their mixing bowl, after hours of intense hand action. To do away with the need to mix again, scientists and engineers have made hand mixers. These are kitchen equipment invented to help kitchen and culinary lovers combine significant amounts of anything they desire. They are also very affordable, and they ensure that your mix comes out more even than you could ever get it to be. This article looks at the best hand mixers in the market.
The Best Hand Mixer
Hand Mixer Buying Guide & FAQ
How We Chose Our Selection Of Hand Mixers
Brand - Some common brands we included in our list of recommendations include KitchenAid, Cuisinart, Shardour, and Hamilton Beach. These are world-class brands known for their manufacture of the best kitchen appliances at rates everyone can afford.
Price - The rate and cost of hand mixers differ from model to model and brand to brand. This article has brought together some of the most budget-friendly units, which are affordable for a wide range of readers and potential buyers.
Reviews - Our editorial team took a look at several online surveys, to find the best hand mixers on the market. These comments provided us with the much-needed information which guided the creation of this article.

Features To Look For In Hand Mixers
Quality - We admire a quality in every product a customer will purchase, and concerning hand mixers, this desire is also a necessity. Be sure to opt for models made from durable materials as these are more prone to delivering the best performance while staying operational for a more extended period.
Speed - The speed of a hand mixer lies in the type of motor employed. The list of recommendations above introduces you to a wide range of motor types, each one provided to suit a different purpose. Generally, mixers with larger motors are more burdensome, bulkier and more expensive but they get the job done in a shorter time. The lightweight models feature lower motor versions, and thus, their productivity cannot be compared to those with larger motors.
Storage Option - Before and after usage of a hand mixer and any product in general, you will need a place to keep your item safe. For hand mixers, some models come with their storage cases. This makes them easy to tuck away when they're not needed. Storage can be dicey, depending on the size of your mixer. Bulkier models are harder to store; thus, we advise that you choose compact models or those with detachable parts as this reduces the needed storage space.

Size - The size of your hand mixer will be determined by your personal preference and the volume of ingredients you plan on mixing regularly. If you're the occasional users, you will love to opt for smaller mixers s they cost less and are handier. The larger mixers are usually for more substantial volumes, and they also cost more. To prevent underutilization of your unit, we will require that you do some research on your desired group, to find out its size and capacity.
Weight - A handy hand mixer enables you to undertake all your mixing and blending tasks without any issue. For this reason, we recommend lightweight hand mixers for domestic use, and these will not cause any strain on your body. Most often the more massive models are used commercially in hotels and restaurants, as they're able to mix larger volumes at a time. A reasonable weight for a hand mixer should, with a deviation of 500 grams, be about 1 kilogram
Other Features - The handiness is another important criterion. As mentioned earlier, the device should not be too heavy and be very comfortable in hand. A too heavy hand mixer makes the application more strenuous because the force of the rotating attachments and the weight could make the forearms cramp.. In addition, you should easily access the buttons or speed levels while using.
Hand Mixer FAQ
Q: What is a hand mixer?
A: Hand mixers are basic kitchen necessities that are used in place of one's hand to mix a myriad of ingredients for batters, cakes, and other meals. The mixing and blending are made possible thanks to its powerful motors, and a sturdy build. Most hand mixers are designed for comfortable use with features such as different speed levels, ergonomic handles, additional accessories, and an LED display.