Last updated:
21 Sep 2020
13 Best Standing Desks (Review) in 2021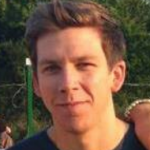 This product guide was written by Jordan Carter
You've heard of the phenomenon, you've seen the reports. Standing desks are on the rise, and as always, Gear Hungry is on the forefront of developing technology and consumer products (can you imagine what our warehouse looks like by now?)
We've tested out some stellar standing desks, and came here to report it all to you. There's a lot more going on than people give this trend credit for, and it's one that could (and should) absolutely be around to stay. From the guide to the goods, we've got a laundry list of epicness waiting for you.
The Best Standing Desk
Standing Desk Buying Guide and FAQs
How We Chose Our Selection of Standing Desks
We went for a blend of comfort, and function. You can't really knock a lot of these brands; they're testing the waters, in a way. But then, there are those who tested, and tested and made sure they got it right before the little piggy went to market. We looked at the following criteria to figure out exactly where our top ten standing desks would come from:
Maximum Height
Ease of Adjustments
Desk Panel Material
Cost
Warranty Information
Stand/Leg Construction
Weight Capacity
Desk Space
Ergonomic Design
Comfort While Using
We did the testing for you, so you can sit back and choose your favorite desk, knowing that we've taken the necessary data and firsthand experiences into account.

What to Look For in a Standing Desk
Everyone is going to have a slightly different display than the guy next to him. Some desks are going to be right up your alley, while others may not fit your criteria. This is what you should be looking for in a standing desk:
Enough Weight Capacity - Many of us rock the triple monitor display to get in our maximum effectivity at work. For some guys, they're just using a laptop with a detachable keyboard and mouse. Whatever your setup is, you need to have the right weight capacity to host your items, hold new items that come in (coworker's laptop, files, items), as well as your weight from leaning on them, which, even though our mothers always told us it was rude, we all do to some extent.
Good Surface Space - Like we said before, triple monitors are a big thing for productivity, but what good are they if your desk can barely fit them, and nothing else? This also comes down to the size of your actual monitors, but having enough surface space to host them, a keyboard, tablet stand, etc., is crucial. You don't want your effectivity efforts to go to waste with not enough space.
Construction Quality - This counts for both the materials that comprise the desk and how well you can put them together. Most of these desks are very straightforward when it comes to construction; you'll only encounter longer build times when you put mechanical/electric switches into the mix.
Max Desk Height - If you're a guy that frequently has to put up with, "You're tall," to start a conversation, then we feel for you. It also means you're the guy who constantly runs into the issue of certain things being too short. Desk height is something that's not to be overlooked.
Types of Standing Desks
Rolling Standing Desks - We don't want to give you flashbacks to every doctor appointment ever, but think about it: they've been using standing desks for ages. The people we look to when it comes to governing our health. These are generally on casters, and come with a nice station to slide out and provide keyboard and mouse access. If you're in an environment that's not just plain Jane, and you have things constantly moving in and out of the space, these can come in real handy to make room.
Exercise Desks - That's right; if standing isn't enough for you, why not hit the treadmill on top of it? Combined with a few different tiers of desk panels, you get a low key treadmill to walk on while you perform your daily tasks. If you're serious about getting in shape wherever you are, this is an option to consider.
Sit-to-Stand Desks - You're going to have that day where you look at your standing desk and say, "I just want to sit down already." Well, with these, you can do that. The entire desk is adjustable and pops-up on a sliding track to lift up to your height level, but can also go back down if you feel the need to take a load off.
Panel Lift Desks - These are sort of two-in-one conversion type desks. These rest on top of your stationary desk, and help you rise up to the perfect height level. It's the optimal choice for those who can't afford a brand new standing desk, but still want to reap all the rewards (which we'll be talking about in just a minute).
Electric Lift Desks - Some desks come with electronic controls mounted just beneath the desk panel itself, allowing you to just touch a button, and make adjustments without any intricate involvement. Unfortunately, these do come with a bit of noise attached to them, between 41-72 decibels, depending on brand. That's around the same as a loud conversation, all the way up to a blender going off.

Additional Items We Recommend With Standing Desks
If you're all about having the ultimate workstation, a standing desk may only be the tip of the iceberg for you. We've included items that we've personally used with standing desks that either enhance the performance, help free up space, or just make the workspace more immersive no matter what.
Fleximounts Desk Monitor Mount
Some desks just aren't going to come with enough space, but if every other criteria fits you really, really well, then you can make adjustments. We use the Fleximounts monitor mounting system; it's good for 10" up to 27" of screen size, so long as you're not rocking a 1998 bulky bastard. It comes with a few cable management channels, and three different versions of the same product if you need more monitor hookups, or a sturdy stand to go along with it. Free up space, and keep your workflow at peak performance.
Dr. Scholls' Heavy Duty Insole Support for Men
We're advocating that standing is better for your health than sitting, but damn if it isn't harder on your feet. Dr. Scholls gives us all 1997 TV commercial flashbacks, and they also give maximum comfort and support to prevent sore heels, aching arches, and as a result, leg muscle fatigue.
Pink Lizard 10-Port USB Station
We're going to get into our ideal standing desk setup in a minute, and it includes having ample access to your USB needs, while also leaving plenty of space on your desk so it doesn't get cluttered. This one takes a while to ship, but you get 22" of cable to run from your desk, to wherever you're housing your computer tower. This is especially helpful if you live in a collaborative environment, and you have coworkers stopping at your desk for a few minutes. Gone are the days where they rummage through your junk to find a USB access port.
Your setup might be further away from you, which is going to make it a bit of a pain to try and listen to everything in your workload when there's a dozen coworkers buzzing around, creating background chatter. This soundbar is wired, so you're not going to have to try and charge half-a-dozen items just to keep your setup going, and works wonders to add that immersive element to your workstation.
No matter what type of desk you go with, you're still going to be standing, and comfort is absolutely paramount to maintaining a happy and productive work environment. If you're not a fan of insoles in your shoes, it could be a great alternative. As an added bonus, it comes with slip resistance.

Standing Desk FAQ
Q: What's the Ideal Standing Desk Setup?
A: One thing that people don't often think of, is that you're going to be in a completely adjustable environment, and it's going to affect how the rest of your setup operates. This is subjective, but in our humble pinions as total gear lovers, this is the ideal way to set up your standing desk, and why.
Keep knick knacks off your desk. If you have a photo of the family or something else you treasure, find a way to either affix it, or keep it somewhere that's a bit safer. Standing desks have a tiny bit of wobble compared to traditional solid desks.
Try to only keep your mouse, keyboard, mouse pad, and USB charging station on the desk. You're going to encounter files, items and coworkers throughout your day, some of which is going to pile up on the corner of your desk. We understand thriving in chaos, but your desk should be as clutter-free as possible at all time.
You should either have insoles or a mat at your feet to reduce leg tension, and keep you nice and level. A lot of Americans have leg length discrepancy, which adds to back pain and muscle aching. Nip this in the bud with the right accommodations to standing.
Q: Why Should I Use a Standing Desk?
A: We're about to outline some of the major health benefits to it, but apart from those, you can't deny that a body in motion stays in motion. If you've ever felt that 3:00 PM fade at work (made famously funny by this old Robert Goulet ad), you're not alone; your energy dips. Standing throughout the day disperses energy more evenly, and not feel like a zombie when it's time to clock out and go home.
Q: What Are the Health Benefits of Standing Desks?
A: For one, you can experience improved cardiovascular function solely by being in an upright position. Many Americans have a lot of back problems, most of which can be rooted to sedentary positions at work, particularly when you're sitting for forty hours a week for years on end. We slouch in our office chairs, we constrict blood flow and interrupt our system.
You'll stave-off weight gain instead of packing on the pounds. Standing before and after you break for lunch, even if you're doing desk work all day, will allow your body to regulate your digestive system. Gravity plays a big part in it, and if you've already got a few extra pounds on, those pounds are weighing down on your internal organs while you're squished in a chair. Improved digestion means less irritation, and less sticking around your midsection.
If you're already diabetic, you could lower blood sugar levels to help regulate your insulin resistance and/or production. One of the most confusing things about being diabetic is that everything appears to be bad for you, but keeping your body in motion, even if it's just upright, will keep everything on the inside in tip-top shape.
If you've ever considered yourself at-risk for heart disease, you may opt for a standing desk just yet. According to Healthline, a study showed that bus drivers who stand for the majority of the day, are less at-risk for heart disease than their colleagues, by a landslide number. Prolonged sedentary time boosts your chances for heart disease; nobody has ever said, "Quick, get off your feet or you'll get heart disease," now have they?
We talked about office chairs earlier. Using a standing desk has been proven to reduce back pain and fatigue in general. Back pain strikes so many Americans each and every day, but part of it is due to the fact that we're too comfortable, and our posture begins to suffer for it. Then we're contorting our back, adding little pillows or headrests to get it just right, when we should really be standing instead.

Q: How Many Calories Do You Burn Standing vs Sitting?
A: There's a lot of studies going on, since the standing desk craze is still relatively new. According to Livestrong, you can burn up to 114 calories per hour. In an eight hour workday, that's going to yield just over 900 calories burned throughout the day. As time goes on, you may burn fewer calories if you've built up substantial leg muscle or lost weight as a result of standing for prolonged periods of time, as opposed to sitting. Those effects may only drop as much as 10-20%, which still make standing a far better option for your health and waistline.
Q: Can I Convert my Existing Desk to a Standing Desk?
A: If you go with Veridesk, you absolutely can. They're more about creating an adaption to your current workday, rather than spinning it on its head completely. Using one of their customizable monitor holders, which also include mouse and keyboard space, you'll be able to keep your desk, but also reap the rewards of standing versus sitting throughout your workday.
Q: How Much Are Standing Desks?
A: We're going to break it to you: they're not cheap. Depending on what type you go with, you'll be paying hundreds, but based on the information we've gathered (and the fact that some of us use these ourselves), you're making an investment in a healthier you; not just a desk. That being said, these companies who produce standing desks understand that the numbers can be daunting, which is why they slap long-term warranties on them, as well as fully customizable features. You're looking at a range from two-hundred to over five-hundred dollars for a quality standing desk arrangement.
Q: Varidesk vs Uplift Desks - Which is Better?
A: The best way to define the differences between them, is to first surmise exactly what they are. You're going to get two descriptions of the main differences, and then a brief summary on which is better, and why.
Starting off with a Varidesk, you get what they call the "active workspace," which offers adjustable height to a certain degree. These are more designed to lift your setup versus your entire desk; you'll be able to raise your monitors, keyboard, mouse, etc., all without having to run out and purchase a brand new desk. It's the adaptable way to fit a standing desk solution into your space, (and you get to avoid the hassle of building furniture, which nobody likes doing).
When you go with an Uplift desk, you're working with adjustable height. One of the main pitfalls of standing desks is that they can often do more harm that good if they're not used properly. Hunching over, twisting muscles and hurting your back are all possible with the wrong height, which is where it gets difficult: there's no one-size-fits-all solution for that. Everyone is a different height, wears different shoes, etc., and require different conditions. Uplift also gives a 7-year warranty, which is unheard of for desks.
Q: Are There Downsides to Standing Desks?
A: You ready to go dark side? At the base of it, standing while working is beneficial, and that's a fact. However, with the products that allow you to stand comfortably throughout the workday, there are some known common issues that we'd like to air out.
For one, you might run into mechanical failure on certain desks with hydraulic or hand-crank movements. The number one way to avoid this issue is to leave about twenty pounds or more of wiggle room on the maximum weight capacity, i.e., don't put more than 180lbs on a 200lbs standing desk. Sometimes, mechanical failure is just what happens, which is why keeping your warranty information close is always recommended.
If you go with an electric operator, loud motors may be an issue for your coworkers. We touch on this in a previous section in this guide; electric lift desks may be as loud as a house blender, or possibly a bit louder depending on which model you go with. If you're in a generally noisy environment, or it's just not bothersome to those around you, the convenience is quite nice.
Whether it's with hand cranks or electrical switches, sometimes it takes a long time to raise the desk to where you want it. This isn't really a major issue, but if you're itching to get to work and have to adjust things, it's something that'll make you sigh and tap your foot.
Q: Are Treadmill Desks Effective?
A: In short, they're effective at burning more calories as you work, but you're also in for a rude awakening if you try to actually walk on them for eight straight hours. Whatever you're doing at your desk, it takes some serious brainpower to get from A to B. You're using a computer, or you're reading over and signing documents; your brain is at work. With constant walking, you're getting an eight-hour cardio workout. While there's nothing wrong with that (hikers and campers do it all the time), it will be taxing on your body.
When people go for strenuous runs or hike through nature, there's a bit of leisure involved. At the very least, they're listening to music, or just taking in the scenery; they're focused on the exercise. Eight hours of cardio is going to come with dehydration, distracting muscle soreness, and a touch of difficulty when it comes to keeping up your WPM on the keyboard. They're effective, just don't live and die by them.
If you're going for a treadmill desk, we recommend:
Have a one-liter water bottle around, or a built-in filter bottle so you can refill from the sink at work
Begin taking multivitamins during the morning to keep your body happy
Try to intake a bit more calories at lunch, and doubling up on protein if you can
If you feel yourself getting winded, especially with breathing, stop and stand instead of being stubborn and trying to keep walking
Treadmill desks are like a subconscious way to get fit, lose weight, and even build a little bit of leg muscle, all while doing the same thing you do 40+ hours a week: hustling.
Q: Do Standing Desks Make You More Productive?
A: Business owners feel as though standing desks are actually elevating productivity across the board. Before you feel cheated like you're working extra for the same pay, think of this: those who hustle hardest, and let themselves be heard, are the ones who become indispensable and rise to the top well beyond their years. More productivity also helps you cut down on:
Dread: You won't feel like someone's breathing down your neck, because you'll both be standing (cricket sounds for the terrible joke). Seriously though, you're being more productive, and you don't have anyone looming behind you wondering if they have to annoy you, or if your work is going to get done on-time.
Anxiety Reduction: Some of us don't think, "Crap, I didn't do enough today," but instead, we think, "I'm going to get fired at any minute." Workplace anxiety is real, but it's different from dread; you feel like something bad is going to happen to you, even without any indication that it is. You're on your feet, you're shoulder-to-shoulder with your coworkers, production is up, and your higher-ups are happy. It's one way to combat workplace anxiety that works wonders.
Increased Focus: If you've ever found yourself slouching or lurched-over in your chair, it's not because you're tired; it's making you tired. Standing up allows you to feel your best, which reduces focus inhibitors, such as fatigue or that afternoon groggy feeling.
Sources
What's the Right Sitting-to-Standing Ratio?, Uplift Desk Official Website
Standing Desk FAQ, Veridesk Official Website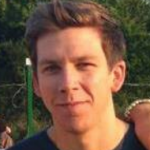 Jordan Carter is Gear Hungry's resident Editor-in-Chief with a genuine love and passion for all things tech. Jordan works diligently to ensure only the best products ever make it onto the platform and are showcased in Gear Hungry's carefully curated, tested and expertly researched, informative buying guides.
The best!
Gear, gadgets & stuff for men
Straight to your inbox