Last updated:
08 Apr 2020
13 Best Electric Fireplaces (Review) In 2021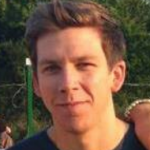 This product guide was written by Jordan Carter
Published
January 24, 2020
Everyone loves spending at least a few days or weeks every winter at a mountain lodge or ski resort. Sure, we all love summers on the beach, but winter brings with it a different element of charm. On any snowy mountain top, you get to enjoy the daylight skiing, snowboarding or hiking, but the real magic starts when the sun goes down. There is nothing more relaxing or even romantic than sitting next to a fireplace with a cup of hot chocolate or mulled wine. Watching the flames is mentally soothing and almost cathartic. It's almost as though all your tension and worries disappear somewhere in the flames of that fireplace.
Wouldn't it be great if you had your own fireplace at home? Some homeowners are lucky enough to have a built-in fireplace, many can't have this luxury. In some cases, having a fireplace built would be an extremely costly affair and, in other cases, it's simply not possible as is the case with apartments.
Fortunately, technology has entered the field of home heating and now any home, large or small, can have an electric fireplace. The best electric fireplaces give you the ambiance of a real fireplace, without the effort, ashy mess or potential hazard of a real fire. If you've been dreaming of having the comfort and warmth of a fireplace in your home, take a look at our selection of electric fireplaces and turn any room in your home, into your own mountain lodge.
The Best Electric Fireplaces
Electric Fireplaces Buying Guide
Features To Look For In Electric Fireplaces
Heating Capacity – The main purpose of a fireplace is to warm your home so you want your electric fireplace is more than just a decoration. Most of the electric fireplaces in our selection heat rooms up to 400 square feet. However, some will heat larger rooms as well. Before choosing your electric fireplace, measure the area of the room you plan on heating to ensure you can get your room warm enough.
Energy Efficiency – Traditional electric heaters are notorious energy guzzlers and if you live in an area with harsh winters, these can really put a strain on your family budget. Look for electric fireplaces that are energy-efficient, such as those that use LED infrared technology. That way you won't cringe every time you need to heat your home.
Flame Brightness–The flames are the main focal point of electric fireplaces. Otherwise, all you have is a space heater. Check the specifications to ensure your electric fireplace will have enough flame brightness to give your room the right ambient look of a real fireplace. It also helps when you can choose the level of flame brightness and many of the electric fireplaces in this guide give you the option of choosing up to 5 different levels of flame brightness with some offering different color displays as well.
Thermostat Control – Not everyone likes a hot room and, in winter, you definitely don't want a cold room. An electric fireplace should have thermostat controls so you can set the temperature to what is comfortable for you. With some you will need to keep changing the temperature, but with others, you can set the thermostat to maintain the temperature of your room to what you like.
Remote Control – When you get home after a hard day's work, you want to curl up on the sofa with a warm blanket and a fluffy pillow. Once you find your sweet spot, you don't want to get up to change the temperature of your electric fireplace or even turn it off. Most models come with a remote control, but some don't. Check the specifications if this is something that is important to you.
Timers – A timer is a great feature, especially if you like to snooze on your couch or have an electric fireplace installed in your bedroom. You don't want your electric fireplace running all night and a timer is a great way to ensure you can fall asleep watching the flickering flames, without running the heater all night.
Safety Features – Electric heaters have a bad reputation for being fire starters and, sadly, many of them have caused house fires over the years. Look for an electric fireplace with overheating protection. These will automatically switch off if the fireplace gets too hot. Also check the free-standing models for automatic tip-over shutoff so that if someone accidentally knocks the electric fireplace over, it will turn off and prevent a fire hazard to your home or family.
Types Of Electric Fireplaces
Built-In/Recess Electric Fireplaces – These are becoming increasingly popular in homes with a modern, contemporary feel. You can have an entire feature wall built just to house your electric fireplace and then enhance it with paint colors that contrast with other walls in the room, or turn it into a stunning feature with stone tiles, decorative wallpaper or any other design feature you can think of.
Wall Mounted – These are very simple to install and you can simply fix a mount on any wall and hang your electric fireplace much like you would a flat-screen TV. Wall-mounted models are easier to move around and you can rearrange your furniture and move your electric fireplace whenever the mood suits you.
Portable – If you find yourself being occupied in different rooms in your home, it's handy to have an electric fireplace that you can move from room to room. A portable electric fireplace can be taken from the living room to the bathroom for a long, luxurious bath or, you can relocate it to your home office and get more work done. Most portable electric fireplaces have been designed to replicate classic-looking wood fire heaters so they are practical, functional and beautiful.
Hardwired or Plug-In – If you want an electric fireplace as a permanent feature on a designated wall in your home, then it's advisable to have the fireplace hardwired into your home's electrical system. The advantage of this is that the electric fireplace then has its own power connection which is also a safer option. Plug-in models are a good choice if you want to move your electric fireplace from room to room or put it away during the warmer months.
The best!
Gear, gadgets & stuff for men
Straight to your inbox