Last updated:
30 Dec 2020
12 Best Outdoor Fire Pits (Review) In 2021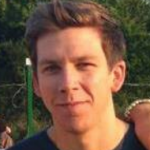 This product guide was written by Jordan Carter
Published
February 14, 2019
Support us! GearHungry may earn a small commission from affiliate links in this article.
Learn more
There is no denying that the warmer days are made for fun outdoor activities, and as spring slowly creeps in, it's time to gear up your home for all the entertainment it requires to accommodate the new season. Depending on your location, cooler nights can still be very common most times of the year; if that's the case, your outdoor activities can be made more comfortable and cozy with the help of an outdoor fire pit. These units are cost-effective with beautiful decorations, manufactured to add style to your backyard, patio and outside gardens. Below, we have highlighted some of the best outdoor fire pits on the market today and the essential features to consider before purchasing.
Best Outdoor Fire Pit
Outdoor Fire Pit Buying Guide
Below we run you through a few key features we recommend you consider before going ahead and making that purchase.
Style - From square to circular, modern options with cut out shaped designs to fire pits with antique effects. There's plenty of choices available to suit your own style, whether that's more contemporary or modern.
Size - Size matters and you need to purchase something appropriate to the space in which it's going to be predominantly used. Ask yourself whether you're buying something that will remain a more permanent fixture in your back garden or whether you prefer something that's more portable that you can take with you on a camping trip or to the beach. Smaller models range from 22-25" in diameter whereas the biggest fire pits can be up to 40-45" width. The smaller options are often designed with a bowl which makes them ideal for patios and smaller decks.
Fuel - The fuel you want to use will determine the style of fire pit you go for. Your main two options are either wood-burning or propane gas. With wood, you can enjoy that more authentic outdoors camping experience whereas gas is clean and easy to maintain.
Materials - The material your fire pit is constructed out of will affect its longevity and reliability. From stainless steel to stone and tile, there are plenty of options and depending upon whether you want a permanent fixture or a portable option, will ultimately determine which material you go for. Stainless steel is an excellent choice because it's incredibly durable and resistant to weather conditions. It also retains its attractive looks and is impervious to rust. On the flip side it stainless steel fire pit will be more expensive than a regular steel or cast-iron one.
Accessories and Attachments - Consider what your purchase includes. Lots of brands give away valuable accessories as part of the overall offer including useful items like a poker, spark guard, a cooking grill as well as a vinyl cover to protect your fire pit when it's not being used. If you need to buy all these items separately, the cost can soon clock up.
Outdoor Fire Pits FAQ
Q: What Is A Fire Pit And What Does It Do?
A: A fire pit can be something as simple as a hole dug in the ground or a dedicated frame or unit used to burn fuel safely and designed to prevent a fire from spreading unnecessarily. Fire pits have become increasingly popular with plenty of pre-made options available to purchase made from a variety of heat resistant materials including metal, concrete, clay, and stone. They can be powered by several fuel sources too such as propane, natural gas and of course wood-burning options. Not only do they provide an excellent source of heat on a chilly summers evenings, but they can also create a beautiful decorative and charming centerpiece to at back garden. They provide a source of light, heat, and ambiance too and option that can be used in conjunction with a grill or grate can also transform your fire pit into a barbecue.
Q: What Are The Different Types Of Fire Pit?
Fire pits come in an array of shapes and sizes as well as styles and fuel sources. You can purchase a portable fire pit, ideal for those among you who like to go camping, tailgating or for late-night summer beach parties. Let's quickly review the four main styles; propane gas, wood-burning, natural gas, and gel fuel.
Wood Burning Fire Pits - These are the closest you will get to recreating that campfire experience without having to go to the bother of building one yourself. Heat, smoke, and fire can be safely contained, and you can enjoy the reassuring crackling of a real wood fire. They make an excellent option for alfresco dining but note that wood fuel can be relatively expensive to purchase and your burner will need to be regularly cleaned out, and your fuel supply kept dry.
Propane Gas Fire Pits - Clean and convenient and incredibly popular choices, propane gas still creates a lovely, soft, and cozy flame but without any of the mess. They can be purchased in beautiful designs and will often be portable as well as having the option to use for cooking. You do of course need to buy the gas cylinder separately and always ensure that you have a full tank so that it doesn't run outbid way through your evening's entertainment.
Natural Gas Fire Pits - More difficult to set up and assemble, you do always have the option to install a line into your natural gas supply to create a permanent fire pit fixture in your back yard. You're guaranteed to never run out of fuel, but you won't have any flexibility or portability, and the initial cost to assemble will be more expensive.
Gel Fuel Fire Pits - This is a newer clean source of fuel that versatile and flexible and can still create a nice sense of ambiance. They don't give off as much heat and are better suited for decorative purposes or for much smaller spaces.
Sources:
Propane - Wikipedia
Aluminum - Wikipedia
Stainless Steel - Wikipedia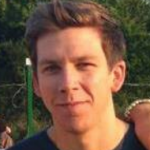 Jordan Carter is Gear Hungry's resident Editor-in-Chief with a genuine love and passion for all things tech. Jordan works diligently to ensure only the best products ever make it onto the platform and are showcased in Gear Hungry's carefully curated, tested and expertly researched, informative buying guides.