Best Outdoor Fire Pits In 2022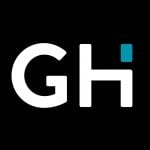 This product guide was written by GearHungry Staff
Last Updated
February 14, 2019
GearHungry Staff
GearHungry Staff posts are a compilation of work by various members of our editorial team. We update old articles regularly to provide you the most current information. You can learn more about our staff
here
.
GearHungry may earn a small commission from affiliate links in this article.
Learn more
There is no denying that the warmer days are made for fun outdoor activities, and as spring slowly creeps in, it's time to gear up your home for all the entertainment it requires to accommodate the new season. Depending on your location, cooler nights can still be very common most times of the year; if that's the case, your outdoor activities can be made more comfortable and cozy with the help of an outdoor fire pit. These units are cost-effective with beautiful decorations, manufactured to add style to your backyard, patio and outside gardens. Below, we have highlighted some of the best outdoor fire pits on the market today and the essential features to consider before purchasing.
Best Outdoor Fire Pit
Outland Firebowl 883 Outdoor Fire Pit

With this portable and durable, weather-resistant fire pit from Outland Living, you never need to worry about messy ash or buying expensive firewood. There's no assembly required, and it uses a clean source of propane gas. If you are camping outdoors, you can also beat any campfire bans in force with this spark-free campfire, which is a much safer option. It creates a clean but still cozy smokeless flame to deliver a beautiful evening ambiance.
Capable of outputting an impressive 58,000 BTU, this fire pit really does kick out some heat. It's supplied with a natural lava rock set that creates a lovely flickering effect and is constructed from durable, superior stainless steel burners and fasteners with a chrome knob and rubber comfort grip. It's entirely UV, weather and water-resistant thanks to an attractive high-temperature powder enamel coating. It also creates an excellent cooking flame. Please note that the propane gas cylinder is sold separately and the ignition is manual, not automatic. However, if you are looking for a solution that sets up in minutes with no tools required, then the Outland Living Mega 24-inch Firebowl with its adjustable height flame is certainly worth considering. Perfect if you want to use it with your cooking tripod.
Key Features:
Stainless steel construction
Safe to use during most campfire bans
Chrome valve knob adjusts the flame height
Supplied with 6.6 lbs of natural lava rocks
Sets up in minutes with no tools required
Specification:
Brand

Outland Living

Model

883

Weight

34 pounds
No need for messy charcoal or wood 
Powerful output 
Looks fantastic
Need to stock up on extra gas
Landmann 25282 Barrone Fire Pit

Combining both practicalities with impressive design features, this is one sturdy yet refined-looking outdoor fire pit. Excellent for anyone with a medium to large back yard space, it creates a stunning centerpiece and provides plenty of room for family and friends to gather around. It's quick to assemble, high-quality construction and is nice and deep so can be used to burn large logs. There are just three pieces to be joined together with eight screws. One person should easily be able to set up this wood-burning pit in under twenty minutes. It's also manageable enough for one person to quickly move it into position rather than requiring four hands.
Built to withstand both the elements and extremes of heat, it's constructed from heavy-gauge steel with an attractive antique bronze finish. With a pyramid-shaped top cover, distressed metal edges as well as riveted legs, the design is part medieval and part modern. The square shape also has a practical application as it makes it easy to also cook over this fire pit. The tapered bottom is designed to withstand wind and rain. Landmann 25282 Barrone Fire Pit is a quality product and comes with all the accessories you need. There's a long-handled poker for safely removing the lid as well as a weatherproof cover to protect your fire pit when not in use. We think this is the perfect addition to your patio and sure to impress the neighbors.
Key Features:
Contemporary styled decorative firebox
Full accessories pack included with poker, cover and spark screen
Consists of a built-in wood grate
Beautiful antique bronze finish
Broad and deep square design perfect for all sized backyards
Specification:
Brand

Landmann

Model

25282

Weight

22 pounds
Looks fantastic 
Works with charcoal and wood 
Comes with poker and grate

The Kingso Outdoor Fire Pit is a traditional fire pit. They say that it's suitable for camping and tailgating but we think it's better suited for nights on your back porch. The design doesn't really lend itself to being moved around a lot. With its durable steel frame and black heat resistant finish, it's the kind of firepit that you will have in your yard for years to come, without seeing any damage. If possible, it's best to store it undercover because it will show some natural rusting over time. It comes with a mesh screen that stops sparks, embers, and debris from flying out and burning you. Plus, there's a wood-handled poker for moving the wood or charcoal around. It comes unassembled but it shouldn't take you more than ten minutes to have it up and running. 
Key Features:
Durable steel frame 
Black heat-resistant finish 
Easy to set up 
Mesh safety screen 
Wood-handled poker
Specification:
Brand

Kingso

Weight

5.99 pounds
Competitively priced 
Works with charcoal and wood 
Heavy-duty design
Landmann 28345 Sky Stars and Moons Outdoor Fire Pit




Look at the stars and the moon, how they shine and never lose their spark. The same can be said of the Landmann Big Sky Star and Moon Firepit. It is as vast as the sky, bright as the stars and bug as the moon, and does an excellent job of bringing warmth and comfort to all your family gatherings. This unit is one of our favorites and has also been adjudged a member of the best patio fire pits in the world. With over a million units being sold worldwide, it is safe to say that this unit has earned its title.
The Landmann fire pit is a big sky fire pit made with sturdy and durable steel construction. It features uniquely designed cut-outs of stars and moons around its façade, with a black finish that gives off a classic overall image of the unit. Every purchase comes with a poker for the fire, a cooking grate and a spark screen to keep all ember bits away from your skin and clothes. The Landmann is exceptionally comfortable to move around thanks to its safety ring design inclusion. It is a great and cozy addition to your deck, patio or backyard, and its stylish cut-outs and unique features give rise to a spectacular ambiance whenever you gather around the unit as a group or family. 
The safety ring included that makes transport easy also doubles as a footrest, increasing the versatility of the unit. The Landmann is very light in weight, weighing less than 35 pounds. It is a great natural gas fire pit to take with you on your camping trips, to your vacation home or even the beach. Enjoy a full 360 view with the circular shape of this unit and allow yourself to be mesmerized by the beautiful cut-out designs found around its façade. There's so much to do with your friends and family around the Landmann, and you won't even be required to utter a word.
The Landmann outdoor fire pit is well suited for outdoor use, and it makes for a great gift to family and friends as well. Landmann believes in quality and durability thus they make sure each item they manufacture properly represents both characteristics, with a little touch of style and class to keep your captivated.
Key Features:
Attractive moon and stars cut out design
Supplied with a full set of accessories 
Safety ring included 
Durable steel construction with powder-coated black finish
Large capacity round fire pit
360-degree viewing capability
Specification:
Brand

Landmann USA

Model

28345

Weight

28.5 pounds
Large fire bowl of 23-1/2-inches
Durable  steel construction designed
Provides a viewing of 360 degrees
Shows signs of wear after a month of use
Does not offer enough length
Low heat emission
Outland Living 410 Series – 36-Inch Outdoor Propane Gas Fire Table

The Outland Living 410 Series is a real step up from the other fire pits we've featured in this guide. If you're looking to add a crowning jewel to your outdoor area, this fire table is the product for you. Powered by a 20lb propane canister, it shoots flames up through the center of the table, creating an awesome effect. The flames come up through an Arctic Ice decorative glass rock set, which offsets the heat of the flame against the cool rocks. This is surrounded by a black tempered-glass surface that you can still use to put your drinks on. It has been approved by the CSA for safety and all of the control knobs, dials, and other features are super high-quality to ensure durability. 
Key Features:
Powered by propane 
Available in different sizes
Arctic Ice decorative glass rock set 
CSA-approved 
Black glass tempered surface
Specification:
Brand

Outland Living

Model

Series 410 Brown

Weight

83 pounds
Looks amazing 
No charcoal or wood 
Fits with wicker furniture
Solo Stove Bonfire Outdoor Fire Pit

Another equally impressive creation is by one of the leading manufacturers of outdoor fire pits, Solo. It is the Solo Stove Bonfire Fire Pit. Made with a significant focus on precision, every Stove bonfire pit produced features premium materials and is made from state-of-the-art machinery and finally polished with a touch of skilled craftsmanship. It isn't only beautiful; the Bonfire is exceptionally functional in every sense of the word. These fire pits are made with a specific construction process and Solo's patented design, making it distinctively more beautiful than other models on the market.
The Bonfire is made with durable stainless steel, and with such a construction, it pushes the limits of both combustion airflow efficiency and minimalist outdoor design. The design is so detailed and intricate; it cannot be duplicated anywhere. Enjoy a great backyard fire experience with this painstakingly engineered fire pit from Solo with family, friends or a blend of both groups. To maximize the burning process and increase airflow, the Bonfire makes use of a double wall design. Besides this secondary combustion feature, this fire pit can feed the fire from below with oxygen through its bottom vent holes. At the same time, warm oxygen is channeled back into the light through the stone walls.
The secondary combustion feature of the Bonfire ensures that there's a complete burn, and this means that the amount of smoke produced will be less. With almost no smoke, you can freely bask in the presence of your fire pit without having to dodge smoke to keep your clothes from smelling continual. Also, this fire pit unit for your outdoor backyard is designed using a single construction system, which means that there's no need for assembling and unit parts. With the Bonfire, no setup is needed. The singular nature of the design makes this unit easy to move around from one place to the other.
Solo is a brand that brings together its knowledge and skills to create products that are well designed and extremely easy to use. Every one of their outdoor products brings you closer to what matters the most with less smoke than the traditional fire pits. The Solo Bonfire epitomizes durability and craftsmanship in its unique way. It is a nature-friendly wood burning fire pit that promises to offer you unforgettable experiences.
Key Features:
Stainless steel construction
Minimalist outdoor design
Double wall design
Heavy duty carry case
Specification:
Brand

Solo Stove

Model

SSBON

Weight

20 pounds
No campfire smell
Lifetime guarantee
Portable
You can't cook over it
A little pricey
Some users have complained about rust
Yaheetech Metal Outdoor Fire Pit



The Yaheetech Outdoor Metal Firepit is a wood burning outdoor fire pit table built as a garden stove brazier. It is constructed from heavy-duty iron mesh and features an equally durable iron frame for sturdiness and stability. Yaheetech is a company that believes in the power of investment, and as such, all their products are constructed to offer you full value for money. Regarding the Yaheetech outdoor fire pit, it is a multipurpose unit that can be used on your patio or in your backyard and garden.
This outdoor unit is well suited for your comfortable family evenings and features a construction that delivers cozy warmth and beautiful light that is both comfortable and captivating. You can use this unit for a BBQ, for ordinary heat or the cooling of drinks and food in your garden or backyard. The Yaheetech metal pit features a full table top in the center for natural access to your roasting supplies and beverages. It comes with poker for stoking the fire, a mesh lid that keeps you protected from blowing embers and an outer cover that protects the entire unit.
In some situations, the included poker can be used to remove the mesh lid when it's hot, but not needed. The outer cover is a waterproof material, and it keeps your unit safe from rain and also free from rust which is often as a result of exposure to all forms of moisture. The Yaheetech metal backyard fire pit is a marvelous unit that features a classic yet elegant design is very straightforward with its installation instructions and comes with all the needed parts. It is one of the best outdoor fire pits according to many online reviews. No matter the occasion you're hosting outdoors, we guarantee that this unit from Yaheetech will do its job to keep your guests warm and protected from little blowing embers.
Anyone can get the Yaheetech outdoor metal fire pit. It is an excellent fit for every home, and it never looks out of place, no matter where it is set up. Its beauty matches its functionality, and customers from all over much appreciate such balance. There's nothing to fear with such a unit in your home. It promises to deliver on the brand's promise of being the best, unique outdoor fire pit on the market. It can also be an excellent gift option for people moving into new homes or new families starting a life together. Our handy guide to the best outdoor heaters features more great products like this.
Key Features:
Multipurpose
Square table top
Durable design
Easy to assemble
Specification:
Brand

Yaheetech

Model

YT-831

Weight

25.8 pounds
Sustainable design
Rectangular table top
Easily assembled
Not suitable for extended work
Pricey
Low heat emission
Endless Summer GAD1401G Outdoor Fire Pit



This next outdoor metal fire pit has received a lot of praise from past users. After extensive research and design works, Endless Summer released the Endless Summer Outdoor Fire Table, one of the best fire pits being sold in the current market. The beauty that comes with having a patio is that you get to decorate it with fancy furniture that makes it both cozy and captivating. The Endless Summer fire table is one of such units, as it's been built to complement the beauty of your patio. As its name suggests, it is a multifunctional unit that acts both as a fire pit and a table.
This endless summer gas fire pit table is a burner made from 30,000 BTU stainless steel. It includes a cover and a bronze glass rock, with a stylish wicker design that features a tile mantle. The design of this fire table features a control panel and an easy-open door for access to the fuel tanks, increasing the functionality of the unit. Attached to the fire table package is a straightforward set of instructions for installation. The setup process doesn't require the use of any extra tools or screws, as it comes with its parts for attachment. The manual features easy to understand photos that tell you the exact position of all screws and tools.
When installing, you're advised to have a partner, as the attachment of some parts will require a pair of extra hands. Besides that, the entire set up process is a breeze and doesn't demand a lot of time. The size of this table is suitable for all outdoor areas, be it a patio or backyard. It fits easily into any color scheme and offers indirect by sufficient heat. The Endless Summer outdoor fire table makes your game nights easier, as it provides space for your drinks and games, and also delivers on its promise of intense warmth and comfort.
Feedback from many users highlights the versatility size and heat output of this fire pit. With a heat output of 40,000 BTU, this is one of the best heat providers in terms of fire pit tables. The downside to this unit is the table, which is a fixed unit made of slate. It can't be assembled or disassembled, and this makes it a rather large entity that is difficult to store when not in use. Besides this con, the Endless Summer outdoor fire table is generally excellent in design and function, and it's a must-have for your outdoor living space. Find more great products like this by checking out our guide to the best tent heaters.
Key Features:
Easy-open door
30, 000 BTU stainless steel burner
Stylish wicker design
Bronze glass rock and cover
Specification:
Brand

Endless Summer

Model

GAD1401G

Weight

67.7 pounds
Large size
Fire is quite large
Comes with lava rocks, logs, and a covering
The top part is made of slate and not individual tiles
A little bulky
More permanent design
Sun Joe SJFP35-STN Cast Stone Base




How best can you transform your backyard or patio into a cozy design masterpiece? Decorate it with some fantastic garden fire pit like the Sun Joe Fire Joe Fire Pit! Manufactured by the ever great Snow Joe+ Sun Joe brand, the Fire Joe is the ideal outdoor centerpiece, well suited for your home. With its ultimate goal being to deliver both enjoyment and warmth, the Fire Joe features a large fire bowl with a durable cast stone base that exudes sophistication. It is the perfect touch to any outdoor décor scheme, and there's no doubt that it'll be perfect for you too.
Fire Joe can be used wherever fire and warmth are needed, be it the dock, patio, deck or the poolside. They're excellent models to tell your spooky stories around, or they enjoy endless rounds of smores. Bask in the warmth of the Fire Joe as a family or group of friends. Linger a little longer around its glow and keep chill in check, with its endless provision of comfort and style which stays on from season to season. The material used for the construction of this fire pit is heat resistant to 1,112 degrees. To increase safety in its use, the Fire Joe features a screen hook.
The fire Joe screen hook measures up to 24 inches and is built to help you keep a safe distance away from the flames generated. It is a versatile feature that operates as a log tender and also enables customers to take off the mesh screen whenever it's not needed. It also features a wooden grid, designed to improve the general airflow of the unit while facilitating circulation to feed the flames. All sparks looking to escape from the pit are kept at bay via the mesh designed screen guards included once a purchase is made.
Make life fun again with friends and family. Take all activities outdoors, no matter the season and enjoy the presence of everything that matters the most; human relations and your natural environment. The Fire Joe comes with a two-year warranty during which any faults or issues are dealt with at no cost by excellent customer service personnel. Snow Joe + Sun Joe is a company that aims to simplify all processes of your outdoor chores. They develop innovative outdoor tools which include lawn mowers, tillers, snow blowers, and trimmers, to help keep your home at its physical best at all times in the year. Their expansive line of equipment has received customers from all across the globe, with several positive outdoor fire pit reviews backing each item.
Key Features:
Ideal outdoor centerpiece
Durable cast stone base
Large 29-inch fire
Full two-year warranty
Specification:
Brand

Sun Joe

Model

SJFP35-STN

Weight

57 pounds
Easily portable
Built to last
Multi-finishes
Some may never last long
Some parts were reported missing by reviewers
Some may be too thin
Fire Sense Roman Outdoor Fire Pit

The next best small fire pit for your patio, garden or backyard is the Fire Sense Roman Fire Pit. It is the perfect piece of outdoor furniture to help you enjoy quality time with those who matter the most to you. The Fire Sense outdoor pit is a 35-inch unit made from antique bronze steel. It features a fire bowl built with a hammered clip, and also has sturdy legs made from steel and brushed with paint. This outdoor fire pit helps you make the most of your life by extending the life of your outdoor living space through the delivery of quality, comfort, and style.
The Roman Fire Pit brings warmth, value, style, and luxury to your home through its innovative and quality design. This unique fire pit features a removable grate produced from wood. This wooden grate enables you to place all your logs swiftly and with ease, and also aids in easy cleanup. The Roman Fire pit is designed with elegant details that make it unique from other competing models. There are a screen lift tool and a mesh fire screen included in the total package to keep stray embers away and also to stoke the fire respectively.
Besides its durable steel construction and intricate design details, the Fire Sense Fire Pit is made by a brand that understands you and your outdoor furniture needs. Fire Sense is a company that stands out from the competition. They focus on offering all customers peace of mind through the manufacture of products such as patio furniture, patio heaters, charcoal BBQ grills, fire pits and many more. Every design they create is built in different parts of the world, but designed within the USA. Fire Sense offers all customers with a one-year guarantee and an excellent customer service that is unmatched.
 Faithful users of the Fire Sense outline some positive and negative sides to the unit, and these features offer a better understanding of the model. Concerning its cons, the Fire Sense Roman Fire Pit is a durable unit made from sturdy and hardened steel. Besides this, some features reduce its functionality, a few of them being the absence of cooking grate and a rain cover for the fire pit. Nonetheless, the Fire Sense Roman Firepit is a unique must-have for every home's patio or garden. If you want to upgrade your home, make sure you also check our guide to the best outdoor solar lights.
Key Features:
Brushed painted steel legs
Antique bronze steel fire bowl
Screen lift tool and wood grate included
One-piece mesh fire screen
Specification:
Brand

Fire Sense

Weight

15 pounds
Durable steel construction
High-temp fire bowl
Stylish and detailed
Doesn't come with a cooking grate
A rain cover isn't included
A little pricey
BALI OUTDOORS 50,000BTU Fire Pit




The Bali Outdoor Fire Pit is the final product we recommend for every backyard and garden. Built from 50,000 BTU stainless steel unit, this large fire pit is a deep gas fire pit featuring a hidden control panel, a safety valve, and an electronic ignition. Starting up this unit is exceptionally straightforward with its electronic ignition, and the central control is embedded in the overall design for a seamless appearance. At the push of a button, the Bali Outdoors fire pit begins its operations and offers excellent heat quality to customers. The hassle-free use of this unit makes it a favorite among many people around the globe.
The all-inclusive Bali fire pit package includes lava rocks responsible for thermal insulation and excellent heat preservation. It is a convenient fire pit that is convenient to use. Its fashionable and elegant appearance is a bonus to customers and a great way to decorate your outdoor space and welcome in guests for a night of memorable activities. It features a simple installation process that doesn't require a lot of time or an extra pair of hands. Its lava rocks are enough to offer exceptional warmth and comfort to your company of friends.
Key Features:
Stainless steel burner
Square gas fire pit table top
Includes lava rock (20lb LP not included)
Specification:
Brand

BALI OUTDOORS

Model

LP Gas Firepit 28

Weight

49.5 pounds
Easily assembled
Has a great heat quality
Comes with lava rocks
No cover provided
Ignition problems
Cover only covers the fire pit
Outland Living Series 401 Propane Gas Outdoor Fire Pit



Sit back in your backyard, deck, patio or poolside and relax; you deserve it. Have a splendid time with the best propane outdoor fire pit table in your yard, the Outland Living Series 401 Propane Fire Pit Table. This is one of the best outdoor fire pits on the market, with a lot of positive user feedback concerning its performance. Enjoy the warmth it offers and basks in its elegance all year round. This high-quality fire pit table features a quality construction which includes a black tempered glass table top, and Arctic Ice which ensures the products longevity.
The Outland propane fire pit features other intriguing elements, some of which include its rust-resistant aluminum frame that can withstand all kinds of weather hazards. The surface of this fire pit is built as a non-combustible unit with minimum clearance, and it's meant to be installed on non-combustible floors only. The quality and durability of this unit surpass all expectations, primarily due to its high resistance to heat and low maintenance. The Outland fire pit is a genuinely unique fire feature and an equally stunning rectangular fire table designed to complement all outdoor spaces and also bring in countless compliments from friends and family alike.
The wicker of the Outland fire pit is made from weather and water resistant material known as UV HDPE. It is a coffee-colored material that is durable than other wicker materials used by the competition. The entire structure is built from, and this frame is powder-coated to enhance its longevity. The frame is responsible for the strength and sturdiness of your fire pit and ensures that it stays in a standard position as long as it's in use. Keep warm with your favorite outdoor centerpiece and enjoy the dancing flames while you sit back with your face looking up to the sky.
At Outland Living, the highest safety standard is always adhered to. With such great designs and top performing models, this brand stands firmly behind its high-quality outdoor products. Their customer service is the best, as they're ever ready to assist you whenever you want. Get this is a perfect addition to your backyard furniture and enjoy the spirit of unity and togetherness with the people you love the most. 
Key Features:
Coffee colored UV HDPE wicker
Powder-coated aluminum frame construction
Includes pre-attached 3-Ft Hose
8 mm black tempered glass table top
Specification:
Brand

Outland Living

Model

Series 401 Brown

Weight

96 pounds
Easy to assemble
Well made
Can be easily upgraded with an accessory kit
No cover
Low heat emission
The instructions are a little tricky to follow
Outdoor Fire Pit Buying Guide
Below we run you through a few key features we recommend you consider before going ahead and making that purchase.
Style - From square to circular, modern options with cut out shaped designs to fire pits with antique effects. There's plenty of choices available to suit your own style, whether that's more contemporary or modern.
Size - Size matters and you need to purchase something appropriate to the space in which it's going to be predominantly used. Ask yourself whether you're buying something that will remain a more permanent fixture in your back garden or whether you prefer something that's more portable that you can take with you on a camping trip or to the beach. Smaller models range from 22-25" in diameter whereas the biggest fire pits can be up to 40-45" width. The smaller options are often designed with a bowl which makes them ideal for patios and smaller decks.
Fuel - The fuel you want to use will determine the style of fire pit you go for. Your main two options are either wood-burning or propane gas. With wood, you can enjoy that more authentic outdoors camping experience whereas gas is clean and easy to maintain.
Materials - The material your fire pit is constructed out of will affect its longevity and reliability. From stainless steel to stone and tile, there are plenty of options and depending upon whether you want a permanent fixture or a portable option, will ultimately determine which material you go for. Stainless steel is an excellent choice because it's incredibly durable and resistant to weather conditions. It also retains its attractive looks and is impervious to rust. On the flip side it stainless steel fire pit will be more expensive than a regular steel or cast-iron one.
Accessories and Attachments - Consider what your purchase includes. Lots of brands give away valuable accessories as part of the overall offer including useful items like a poker, spark guard, a cooking grill as well as a vinyl cover to protect your fire pit when it's not being used. If you need to buy all these items separately, the cost can soon clock up.
Outdoor Fire Pits FAQ
Q: What Is A Fire Pit And What Does It Do?
A: A fire pit can be something as simple as a hole dug in the ground or a dedicated frame or unit used to burn fuel safely and designed to prevent a fire from spreading unnecessarily. Fire pits have become increasingly popular with plenty of pre-made options available to purchase made from a variety of heat resistant materials including metal, concrete, clay, and stone. They can be powered by several fuel sources too such as propane, natural gas and of course wood-burning options. Not only do they provide an excellent source of heat on a chilly summers evenings, but they can also create a beautiful decorative and charming centerpiece to at back garden. They provide a source of light, heat, and ambiance too and option that can be used in conjunction with a grill or grate can also transform your fire pit into a barbecue.
Q: What Are The Different Types Of Fire Pit?
Fire pits come in an array of shapes and sizes as well as styles and fuel sources. You can purchase a portable fire pit, ideal for those among you who like to go camping, tailgating or for late-night summer beach parties. Let's quickly review the four main styles; propane gas, wood-burning, natural gas, and gel fuel.
Wood Burning Fire Pits - These are the closest you will get to recreating that campfire experience without having to go to the bother of building one yourself. Heat, smoke, and fire can be safely contained, and you can enjoy the reassuring crackling of a real wood fire. They make an excellent option for alfresco dining but note that wood fuel can be relatively expensive to purchase and your burner will need to be regularly cleaned out, and your fuel supply kept dry.
Propane Gas Fire Pits - Clean and convenient and incredibly popular choices, propane gas still creates a lovely, soft, and cozy flame but without any of the mess. They can be purchased in beautiful designs and will often be portable as well as having the option to use for cooking. You do of course need to buy the gas cylinder separately and always ensure that you have a full tank so that it doesn't run outbid way through your evening's entertainment.
Natural Gas Fire Pits - More difficult to set up and assemble, you do always have the option to install a line into your natural gas supply to create a permanent fire pit fixture in your back yard. You're guaranteed to never run out of fuel, but you won't have any flexibility or portability, and the initial cost to assemble will be more expensive.
Gel Fuel Fire Pits - This is a newer clean source of fuel that versatile and flexible and can still create a nice sense of ambiance. They don't give off as much heat and are better suited for decorative purposes or for much smaller spaces.
Sources:
Propane - Wikipedia
Aluminum - Wikipedia
Stainless Steel - Wikipedia
Sign Up Now
GET THE VERY BEST OF GEARHUNGRY STRAIGHT TO YOUR INBOX