Best Bean Bag Chairs In 2022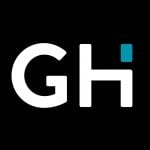 This product guide was written by GearHungry Staff
Last Updated
March 3, 2020
GearHungry Staff
GearHungry Staff posts are a compilation of work by various members of our editorial team. We update old articles regularly to provide you the most current information. You can learn more about our staff
here
.
GearHungry may earn a small commission from affiliate links in this article.
Learn more
Smaller pieces of furniture come with many benefits, they can be moved around easily whilst delivering the much-desired comfort. Whether you're looking for a piece of furniture to give character to your home or workspace, that equally delivers optimum comfort, or if you're making the switch to smaller furniture options that take up less space in the home, why not opt for a bean bag chair? Bean bag chairs are extremely comfy and serve multiple purposes in both public and private settings. You can spot them in various areas on school campuses, offices, bars, and coffee shops. Below, we have compiled a list of the best bean bag chairs for your consideration.
The Best Bean Bag Chair
Chill Sack Bean Bag Chair
Back in the old days, bean bags were often associated with Arabian style interiors where colorful lampshades and tiled floors were the norms. Nowadays, adult bean bags appear to be more prevalent in cinemas and are also commonplace even in libraries. So, regardless if you are watching a movie or lounging around with a good book, a bean bag chair is a great option and the Chill Sack Bean Bag Chair is our top choice for many reasons. This giant bean bag is made for those who love spending alone time, relaxing, or having more intimate moments with a friend or loved one whilst snuggled up with comfort in mind.
A special feature of this bean bag is its ability to mould to the shape of your body thanks to the flexible filling. It comes filled with a blend of memory foam that is both frayed and gentle yet also highly durable in order to maintain its shape and take your relaxation and comfort to another level.
Based on multiple reviews, it offers the best memory foam with covers that are carefully made from micro suede fiber that is tightly sewn to ensure the utmost resilience. In addition to its durability, the material is also lush on your body, and the zips are of the finest quality. The most unique feature of this bean bag chair is the backrest which allows for the correct back posture and management when laid on.
Additional features of this bean bag chair include its resistance to stains. Even when you feel it needs to be cleaned, you can throw it in the washer and be sure that the colors won't run off. Speaking of colors, this bean bag chair offers a selection of almost thirty vibrant colors to liven up your space. The most color options on our list. 
Overall, it one of the best decent-sized bean bag chairs for adults that can also serve children whilst adding some character and a sense of coziness in any setting, be it a living room, dorm, study room, or gaming room. Here are some of the quality sofas and couches for your home you may like. Check them out.
Key Features:
Supple memory foam
Lush, gentle material
Double stitching for durability
High-quality zips
Specification:
Brand

Chill Sack

Model

AMZ-5SK-MS03

Weight

41.9 Pounds
Washable covers
Material is anti-stain
Fabric doesn't fade
Requires fluffing before use
Presence of plastic bits mixed with beans
Needs refilling
Big Joe Ultimate Comfort Milano Bean Bag Chair
Want a comfortable chair to soothe an aching back? Apart from catering to comfort and relaxation needs, bean bags also have medical benefits. Many medical practitioners recommend the use of bean bag chairs as a relief for their patients who suffer from ergonomic-related injuries. And what makes bean bags an obvious choice, when thinking about purchasing a piece of furniture, is their handy and useful structure which allows them to be made in various shapes, styles, and sizes that suits a variety of needs. One such bean bag chair that fulfills these purposes is the Big Joe Ultimate Milano Bean Bag Chair.  It's definitely one of the most sophisticated items on our list.
Made by the Big Joe brand, this bean bag chair was certainly made with comfort in mind. It is made from chic and trendy faux leather material that is sturdy and soft and instead of memory foam, it is stuffed with Ultimax beans that follow the shape of your body to give it the rest and comfort it needs. Don't be surprised if you hop on this chair and doze off to Lala land in no time. And what's even better is the price. If you're a college student that just moved into a new dorm room or apartment, this bean bag can be an inexpensive option as opposed to splashing money on a regular chair or couch. It's really the best of both worlds.
This bean bag chair also features the use of double closures and is closed with a couple of safety locking zips for extra protection and firmness to hold the chair together to ensure it lasts long and serves you well. Designed in the form or a chair, it gives your back and arms adequate support and care.
If you are looking to add stylish comfort to your home, the dozen colors options this bean bag chair offers is a bonus: spicy lime, flaming red, grey union, radiant orchid smartmax, and sapphire and zebra smartmax. It weighs in at 6 pounds and stands at 12 inches high with a width of 46 x 58 inches and can also be refilled in the event of flattening for extra comfort. For more comfortable furniture you will like, check out our guide to the best ergonomic office chairs.
Key Features:
Silky Ultimax bean foam
Trendy faux leather fabric
Sturdy double closure
Double zipping for added safety
Back and arm support
Multiple colors
Refillable 
Refill bean foams not included in the purchase
Bean bag chair could arrive half full
Big Joe 98-Inch Bean Bag Chair
As established, beanbags are known for their lounge character. That's why they are especially popular in bars. Special outdoor models can also be found more often in various cafes situated on the beach where sitting or lying down can be made more comfortable. The same purpose can come in handy in your outdoor patio or balcony. So, if a barbecue or yard party is on the list this summer, for added comfort, head straight to the Big Joe Bean Bag (98-inch). This bean bag chair offers a good size of 98 inches, and we can guarantee that you'll be in love every single inch. Upon assembly, it is 20 inches tall and 33 inches in width and length respectively.
If you have children between the ages of one and three years old, this bean bag would be perfect for them. It is made with durable Smartmax fabric that cleans easily. It also packed with Megahh beans for all-around comfort on your body. Like the previous Big Joe products on our list, it is finished with dual stitching and two zips with safety and longevity in mind.
For easy maneuvering, a thoughtful carrying handle has also been added with half a dozen eye-popping colors for more character. Being lightweight, it delivers a laid back chill vibe and is suitable for common rooms, recreational rooms, and the likes. It is also washable, so if a wipe down doesn't do the trick, you can simply take off the cover and place it in the washing machine for a good wash.
All in all, this is another great bean bag for both party poopers and environmentally conscious users. Keeping the environment clean and safe is very important to the Big Joe brand, hence why the Megahh beans are made from 80 percent biodegradable materials and are completely reusable. Our guide to the best gaming chairs offers more comfortable options like this, so be sure to check them out.
Key Features:
Megahh beans filling
Durable fabric
Dual stitching
Carrying handle
Specification:
Brand

Big Joe

Model

641614

Weight

4 Pounds
A big hit with children
Vibrant multiple color options
Easy washing
Weak stitching
Arrives significantly underfilled
Gets flat almost immediately
Sofa Sack Plush Ultra Soft Bean Bag Chair
If you are looking for a piece of furniture to complement your bedroom, then the Sofa Sack- Plush Ultra Soft Bean Bag Chair could be just for you. The Sofa Sack bean bag is supple and minimal and is an ideal inclusion to any space or setting. Very comfy and extremely useful, this bean bag chair is a must-have. Unlike the last two chairs on our list, this bean bag chair comprises memory foam instead of beans. Apart from adapting to the shape of your body, they are durable and retain their form even after extended use.
It's a decent size for a grown adult and offers more relaxing space, for babies and children – it is composed of with long-lasting memory foam, wrapped with velvet suede fabric with double sewing for all-out robustness. It is made to stand the test of time and can withstand unruly children and bigger men and women. The feel of the material is also extremely smooth and silky and comes in a variety of colors making it perfect for all sorts of relaxation. Overall, it's both feathery and portable and also comes in two sizes. For more quality chairs your body will love, be sure to check out our guide to the best kneeling chairs.
Key Features:
Minimal design
Sturdy memory foam
Double sewn velvet suede
Comfortable and versatile
Specification:
Brand

Sofa Sack – Bean Bags

Model

AMZBB-3SK-CS03

Weight

22.9 Pounds
Breathable material
Doesn't make noises when in use
Supports adult weight
A bit difficult to fluff before first use
Difficult to move around due to weight
Will sink if not moved often
Flash Furniture Oversized Solid Bean Bag Chair
Are you looking for modern seating that is both comfortable and versatile? Then a bean bag is just the thing for you. Beanbags fall into the category of floor cushions but have many more special features and the next bean bag chair on our lists exhibits those features perfectly. The Flash Furniture Oversized Solid Bean Bag Chair is another product that offers comfort to your living room, bedroom and playroom without grabbing up unnecessary space. Its features include a cozy light model, breathable polyurethane foam beans and cotton padding. To make sure the beads don't spill out, it is secured with metal zip. 
The cotton material on this oversized bean bag chair can be cleaned with wet cloth in the event of smudges. For tougher marks, the cover can easily be removed and placed in the washer. It measures 19 inches in height and 42 inches in width and weighs 10 pounds. Of all the bean bags on our list, this item offers the second most when it comes to color variety, with 16 different colors up for grabs. Apart from being just cozy, this large bean bag chair is compact and adaptable due to its light construction. For more amazing pieces of furniture like this, check out our selection of the best memory foam mattresses.
Key Features:
Large, comfortable bean bag
Polyurethane foam beads
Cotton material covering
Secure metal zipper
Specification:
Brand

Flash Furniture

Model

DG-BEAN-LARGE-SOLID-ROYBL-GG

Weight

10 Pounds
Easily seat two adults
Lightweight canvas material
Multiple color options
Poor stitching of the inner lining
Refill beads needed
Constantly needs fluffing
Big Joe 0001657 Fuf Foam Filled Bean Bag Chair
The Big Joe brand makes our list once again. The Big Joe 0001657 XX-Large Fuf Foam Filled Bean Bag Chair is part of the succeeding group of the company's original "Fuf Chairs" best sellers. With the sole aim of bringing fulfillment to its buyers, the company improved its chairs inside and outside.  You can be sure that you are more comfortable and more relaxed when you decide to purchase and use these chairs. This bean bag can comfortably accommodate two adults with a little additional space.
New features include the soft Lenox material the chairs are wrapped with, which are able to ensure the longevity of the product. It's also easy to clean and feels heavenly when touched. Like the first generation of "Fufs," these bean bag chairs don't require refilling, but simply need to be fluffed as you would often do to your pillow to enhance comfort. Another neat addition is the two inbuilt handles on either side of the bag that make fluffing less of a hassle. Improvements have also been made to the memory foams by shredding them into smaller bits for enhanced relaxation and comfort. It takes approximately a week for this bean bag chair to fully expand upon shipment arrival.
In keeping with the environmentally friendly nature of the Big Joe brand, these adult bean bags are filled with recycled foam material. They also don't shy away from corporate responsibility as 10 percent of all sales are used to help local communities.
Key Features:
Lush Lenox fabric
Smaller foams bit for more comfort
Extra-large and comfortable
In-built Fuf handles
Specification:
Brand

Big Joe

Model

1657

Weight

79.5 Pounds
Doesn't flatten
Big enough for two adults
Easy fluffing
Not portable
Complaints of chemical off-putting smell
Takes up a lot of space
Big Joe 0010657 Fuf Foam Filled Bean Bag Chair
In the Big Joe 0010657 Fuf Foam Filled Bean Bag Chair, is another bean bag chair for adults. This is one of the leading buys of the Big Joe company and is an improvement from their finest selling material which makes the bean bag bulkier, silkier and more extravagant than their earlier versions. These bean bags pride themselves of never flattening and are also sturdy enough to comfortably seat a couple of grown-ups.
As for the filling, this bean bag chair doesn't take too long to completely fill out. The earlier versions constantly needed refilling which is not the case with this giant bean bag. They are also filled with more memory foam than previous versions of the chair so it's unlikely that they lose their shape. However, if you feel you need more comfort, you can give it a good fluff with the handles on both sides that also assist with easy maneuvering.
To sum up, this is a great addition for any home or lounge typesetting. In about 10 days after its arrival, this bean bag chair delivers all the comfort it was built for. Even though this chair is quite big the price is definitely friendly on your pocket. To add more variety to this product, the manufacturers made a few colors available such as black lenox, cobalt lenox, cocoa lenox, fog lenox, oat lenox and fog. They also keep to their tradition of using eco-friendly virgin foam bits and offer a portion of sale proceeds to charity. It weighs 35 pounds and measures 48 x 48 x 34 inches. This chair would make an amazing housewarming gift for any home.
Key Features:
Big bean bags
The comfortable and silky fabric
Double fluff handles
Pure memory foam filling
Specification:
Brand

Big Joe

Model

0010657

Weight

40 Pounds
Relaxing for several adults
Sturdy, never flattens
Doesn't require refilling
Heavy to move around
User complaints of scant stuffing
Pricey
Gold Medal Large Leather Look Tear Drop Bean Bag
Be it reading, playing a console, or watching television, or just chilling out, we have earlier established the many benefits of owning a bean bag chair.  An even better reason to buy a bean bag, however, is that a high-quality bean bag adapts wonderfully to the body and thus enables a healthy sitting posture. These advantages (low weight, no sharp corners, relaxed sitting) make the beanbag more popular with young and old. Meanwhile, there is a huge selection of shapes, sizes, covers, and design available for every taste. Additionally, our four-legged darlings can also benefit from the soft, cuddly environment bean bags offer.
If all those features and more are what you are after, this next bean bag chair will do wonders. Although the Gold Medal Large Leather Look Tear Drop Bean Bag is the final bean bag chair to make our list, it is certainly not the least in terms of features. The Gold Metal brand is well known in the world of bean bag designs and have picked up many awards. Like its name suggests, this bean bag couch for adults is made in the shape of a delicate teardrop and offers a wide selection of colors including navy, cobblestone, and green, hot pink, medium blue, navy, purple, scarlet, walnut and wine. They are natural-looking, which is down to the faux leather fabric used in on their exterior and to ensure the beans don't leak out and the seams don't burst when sitting, they come with dual sutures that hold everything together. Interestingly, the internal polystyrene beans offer some flexibility and uniqueness to this bean bag couch as its structure tends to increase over time whilst still keeping its premium condition. You can also be sure that kids don't get a mouthful of the beans as the zip is child-proof to ensure their safety. Overall, this item is most definitely an affordable buy, and luckily for US-based customers, they get to pay less for shipping costs which are considerably reduced. Of course, this means more change left in the pockets. And for more quality pieces of furniture, check out our guide to the best accent chairs.
Key Features:
Broad color selection
Premium, comfy vinyl leather
Double stitching for endurance
Teardrop design
Specification:
Brand

Gold Medal Bean Bags

Model

30011246824TD

Weight

6.61 Pounds
Affordable
Child-proof
Reduced shipping cost for US customers
Smaller than advertised
Comes apart at seams
Gives off offensive odour
Sign Up Now
GET THE VERY BEST OF GEARHUNGRY STRAIGHT TO YOUR INBOX