Best Electric Chainsaws in 2022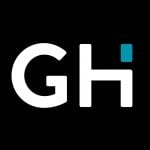 This product guide was written by GearHungry Staff
Last Updated
January 26, 2018
GearHungry Staff
GearHungry Staff posts are a compilation of work by various members of our editorial team. We update old articles regularly to provide you the most current information. You can learn more about our staff
here
.
GearHungry may earn a small commission from affiliate links in this article.
Learn more
Chainsaws are one of the most essential mechanical tools in the woodcutting industry. This portable tool consists of a mechanical saw that has a set of teeth on a chain that rotates on the guide bar. Chainsaws are mainly used for woodcutting activities like tree limbing, pruning and bucking, and firewood production; however, with the tool's development, specialized chainsaws are now used for concrete and ice cutting.
The Best Electric Chainsaw
Considering that there are now different types of chainsaws manufactured by a variety of tool companies, making a decision on which chainsaw type and brand is pretty tough. To help you buy the right chainsaw for you with ease, here are 10 products that are worth checking out:
Greenworks 16-Inch 40V Cordless Chainsaw
For all your lumber cutting tasks and other related jobs, the Greenworks 16-Inch 40VDigiPro Cordless Chainsaw is here to offer the best solution in wood cutting technology. This is the first chainsaw that is able to run on battery with many power options that also delivers up to 100 cuts on a 4×4 lumber and utilizes a brushless motor design that minimizes vibration up to 70% so the user can work in comfort. Additionally, this chainsaw gives a longer runtime, delivers more torque, and produces more power – no doubt, these qualities all give rise to reduced wear and tear thereby prolonging the life-span of the equipment. What's more, this product also works easily with the Greenworks G-Max 40V Li-Ion system which offers more options and flexibility in the choice of tools and the extra torque of the motor provides this tool with the maximum cutting capability.
Other stand features of this product include the translucent tank that can track the oil volume consumption any time in order to avoid interruption of work performance due to oil shortage. What's more, a single battery is able to power 25 tools and this ability is a testament to the efficiency and quality of this tool. And with an instant starting mode, you save yourself enough time to complete your task on schedule. If all these features are yet to impress you, that's not all there is to this top-notch product. It also features a low kickback chain to maximize the safety of the user and the danger of accidental kickback is also avoided thanks to the electronic brake system. And with the automatic oiler system, optimal lubrication is supplied to all moving parts to ensure smooth performance and extend the durability of the machine. This also means the noise level is significantly reduced due to the highly improved motor design. Overall, this chainsaw is very lightweight and will not give the user any added weight to make work difficult.
Key Features:
Highly reduced vibration
The motor has extra torque for maximum cutting capability
Employs automatic oiler system for smooth and optimal lubrication
Electronic brake system prevents accidental kickbacks
Specification:
Brand

Greenworks

Model

20312

Weight

10.36 pounds
DEWALT DCCS620B 20V MAX XR Cordless Chainsaw
The delivery of reliable, standard and quality tools to get the job done in the most efficient way is what this next brand has been passionate about throughout its long and rich history. The company currently has over 180 products that guarantee user-friendliness and have earned the trust of even the most discerning customer. Whether you are an inexperienced amateur user or a professional arborist or construction cutter, the Dewalt DCCS620B 20V MAX XR Compact 12-Inch Cordless Chainsaw is here to give you the perfect choice for all construction and outdoor cutting requirements. This is just one of the highly innovative and high performing tools and equipment the company specializes in designing and manufacturing.
This tool is tough, lightweight, durable and highly efficient and combines maximum runtime with a prolonged motor life to deliver a chain speed of 25.2 feet per second. What's more, the 14-inch Oregon bar and chain through a 16 diameter log with ease. And with the ergonomically designed handle, you are offered a full and anti-slip grip no matter the size of your hand and irrespective of whether you are wearing gloves or not. For sure, you can trust this machine to be operated with only one hand. Furthermore, it is gas-powered but also comes with other power options such as the 60Volt power-packed battery system. Overall, the tool comes at the most affordable price for its power and performance and there is no doubt that the manufacturer is certain about the quality of build having provided a full 90-day money-back guarantee.
Key Features:
Tough, lightweight, durable and highly efficient
Ergonomic and anti-slip grip for user comfort
Can be operated using only one hand
Delivers maximum runtime and prolonged motor life
Specification:
Brand

DEWALT

Model

DCCS620B

Weight

8.8 pounds
The WORX WG304.1 18-Inch Cordless Chainsaw is very quick to maneuver and easy to operate. It uses a powerful 15-amp 4.0 HP motor and a tool-free chain replacement technique to give you a greater cutting capability. Its patented auto-tension chain system ensures that the chain is not tightened over and above the limits that give a maximum cutting performance. A single large-sized knob keeps the bar and chain perfectly in place and automatically sustains the required tension level throughout the cutting process. Likewise, the in-built chain brake halts chain operation instantly when an inappropriate contact is made with the chain. This mechanism makes the use and operation of the tool a lot safer than many others out there.
Furthermore, the 18-inch bar is deliberately extended to offer greater reach and better user-friendliness. Its auto lubrication feature ensures continuous and consistent oiling of the chain parts to make sure your cutting process is always smooth and undisturbed. Additionally, the auto lubrication system has an oil indicator that shows the level of oil within the 6.75-ounce reservoir so you can monitor the level and plan for refill ahead of time. To add on top of that, the array of metal bar networks at the base of the 18-inch bar provides stability of the equipment. Overall, this tool is unique in that you do not have to mix oil and gas in order to secure a start-up, as every aspect of the tool is electric, and quick. No doubt, it is smart, efficient and safe to use.
Key Features:
Oil indicator that shows the level of oil within the 6.75-ounce reservoir
Does not require mixing oil and gas to secure start-up
Extended 18-inch bar to give greater reach
Metal bar networks at the base provide stability
Specification:
Brand

WORX

Model

WG3041

Weight

11.3 pounds
Oregon CS1400 Corded Electric Chainsaw
The Oregon CS1400 Corded Electric Chainsaw is the perfect entry-level chainsaw. It's ideal for chopping branches, cutting up firewood, and any other low-intensity chainsaw work. If you're about to start a career as a tree surgeon, you should probably be looking for something a little more powerful but for keeping your yard in good shape, this is ideal. It has a 15 amp motor that has instant start capability, so you can get to work as soon as it's plugged in. It has a built-in Lubri-Tec oiling system that constantly keeps the chain well-oiled, reducing friction and increasing the saw's lifespan. The Oregon CS1400 is also one of the quietest chainsaws and has a low-vibration and low-kickback, compared to gas-powered chainsaws. That makes it much easier for first-time chainsaw users. 
Key Features:
16" chain & guide bar 
15-amp rating 
120 volt – 60Hz 
Chain speed – 2888FPM
Lubri-Tec oiling system 
Easy to assemble
Specification:
Brand

Oregon

Model

CS1400

Weight

14.32 pounds
Sun Joe SWJ701E Electric Chainsaw
Electric chainsaws aren't built for high-intensity tree cutting. If you've got a whole forest of trees that need removing, you will probably need something more heavy-duty than the Sun Joe SWJ701E. However, if you're trimming branches, chopping up firewood, and removing thick limbs from your trees, this electric chainsaw is all you'll ever need. With an 18-inch self-lubricating Oregon bar and chain and a 14-amp motor to power it, this machine has some serious cutting power. 
Even though it's on the larger side of electric chainsaws, it's actually really lightweight. It weighs just 9.7 pounds, so you're not going to put your back out every time you need to chop up a batch of firewood. It also has a bunch of safety features including a handguard, kickback brake, and a switch to stop it from starting accidentally.
Key Features:
18" self-lubricating Oregon bar and chain
14-amp rating 
Handguard with kickback brake function
Ergonomic handle 
Accidental start prevention switch 
Specification:
Brand

SunJoe

Model

SWJ701E

Weight

9.7 pounds
BLACK+DECKER LCS1020 20V MAX Electric Chainsaw
BLACK+DECKER LCS1020 20V MAX offers a 10-inch bar and chain that's designed to provide the durability and versatility every user is looking for. This unit runs with a 20V MAX 2.0aH Lithium battery that allows long life and can be charged 5 times longer. You don't have to worry about manual oiling as this comes with an automatic oiling system. And when you feel the chains loosening from the bar, you can easily tighten it without the use of tools.
10-inch long bar and chain
Tool-free tension adjustments
Automatic oiling system
There are no noteworthy cons.
Earthwise CS33016 Corded Chainsaw
Earthwise CS33016 Corded Chainsaw has a bar and chain of 16 inches that's powered by a 12 amp motor, the perfect tool for clearing bush and piling firewood. It has an automatic oiling system and a tool-free chain tension adjustment system. The unit comes with a bar and chain cover to provide protection on your equipment. It requires low maintenance but scores high in performance.
16 inches bar and chain
12 amp motor
Tool-less chain adjustment
Low maintenance
There are no note-worthy cons
Worx 5 Amp Electric JawSaw WG307
Worx 5 Amp Electric WG307 Chainsaw has a 6-inch blade that's powered by 5-amp motor features a JawSaw design that avoids dangerous kickbacks. Stability is provided by this tool and it allows ease when you want to cut directly on the ground. This unit comes with an automatic oiling system and an oil level indicator. The JawSaw is specifically designed to be very safe to use with its chain enclosed in the blade guard. It also has an automatic tension system so you won't have to do tension adjustments. This makes a perfect gift for gardeners.
JawSaw design for the ultimate protection
Automatic oiling system and oil level indicator
The patented automatic tension system
The chain tends to loosen up easily.
WORX WG303.1 Electric Chainsaw
WORX WG303.1 Electric Chainsaw has a bar and chain that's 16 inches, powered by a 14.5 amp electric motor, allows you to do multiple cutting jobs in a quicker way. This unit is designed to be robust while being lightweight at the same time, being the recommended model for beginners and average users. It has a patented automatic tension chain system and a built-in chain brake. The WG303 requires low maintenance but provides the high performance that you're looking for. Make sure you also check our guide to the best band saws for more great items like this.
16 inch bar and chain
14.5 amp electric motor
Lightweight yet durable design
Patented auto-tension chain system
Built-in chain brake
Low kickback
The chain tends to loosen up easily.
DEWALT DCCS620P1 20V MAX features a cordless chainsaw that has a low kick back 12 inch bar and chain that's powered by a 5 Ah Lithium Ion Battery; perfect for construction cutting jobs. It comes with a brushless motor that maximizes the tool's run time and the motor life. The unit provides a tool-free chain tension adjustment system so it's never difficult to adjust your chain.
12-inch bar and chain
5 Ah Lithium-Ion battery-powered
Brushless motor
Tool-less chain tensioning system
The power of the chainsaw isn't enough for professional work.
Oregon Cordless 40V CS300-A6
The Oregon Cs300-A6 Chainsaw features a 16-inch bar and chain that's powered by a 4.0 Ah Lithium battery that provides you up to 400 cuts. Observe complete convenience as it comes with the PowerSharp Sharpening System that allows you to sharpen the chain within seconds. You can start work right away with this chainsaw as you don't have to do complicated things to get the tool started up.
16-inch bar and chain
4.0 Ah Lithium battery
PowerSharp Sharpening System
Instant Start Up
There are no note-worthy cons.
WEN 40417 16-Inch Brushless Chainsaw
The WEN 40417 is an affordable 16-inch chainsaw, designed for basic yard clearing and cutting down small trees. Instead of gasoline, this chainsaw uses a brushless motor powered by a 40-volt 4Ah fade-free lithium-ion battery. WEN doesn't advertise exactly how long the battery lasts before recharging but it's between one and two hours. The battery itself takes a couple of hours to charge. If you're doing labor-intensive work, it might be best to buy a spare battery and keep one always on charge. The 16-inch Oregon chain runs at speeds of up to 49fps (feet per second). As long as you keep it sharp, it will make quick work of small trees and thick branches. Honestly, for most DIY yard clearing, this is the only chainsaw you'll ever need. 
Competitively priced 
Impressive power 
Easy-to-use 
Has the potential to leak oil
Electric Chainsaw Buyers Guide
Q: What Can Electric Chainsaws Cut Through?
A: To start with, there are three classifications of electric chainsaws: the light-duty, mid-range and professional electric chainsaws. Each one has a specified type of cutting job based on its power and design.
Light-duty electric chainsaws are preferably used for light yard works like trimming trees and clipping hedges. These weigh up to 1- pounds and have an average horsepower of 3. This type of electric saw in conveniently inexpensive and can be easily operated by anyone. In addition, these work quietly that you can use it anywhere.
Mid-range electric chainsaws are larger in size than the light-duty ones, with it being a little bulkier and heavier, weighing about 10 to 13 pounds. This one is designed for heavier work including firewood production and minimal logging. Its medium mechanical power helps in farm works.
Lastly, professional electric chainsaws are mostly used by professionals in the industry like landscapers and loggers. This type of chainsaw is specifically designed for a much heavier cutting work like cutting trees or wide firewood production. These weigh up to 22 pounds and have longer bars.
Q: Electric Chainsaw Vs Gas Powered Chainsaw?
A: Generally, there are 2 types of chainsaws: the electric ones and the gas powered ones. Using either from these two brings you both advantages and disadvantages, and this section will provide you just what those are.
Power – A petrol chainsaw is specifically designed to drive more power; with its 2 cycle engines and a saw blade that has a length of up to 90 cm, this type of chainsaw can be versatile across different cutting tasks. However, this feature can lead to managing difficulty of average users, especially inexperienced ones, as this can be too overwhelming to use.
This is where an electric chainsaw keeps up as it produces less power and might be considered as the best choice for someone who has just started with the job.
Manageability – A gas-powered chainsaw consists of heavier and slightly larger components compared to what an electric chainsaw is made of. This makes it hard for the user to control and manage this tool.
An electric chainsaw, on the other hand, has smaller and less powerful components, allowing users, even average ones, to use this cutting tool with ease.
Start-Ups – We all know that starting up a petrol chainsaw might be a struggle for some and this is because a pull start is needed. With the electric chainsaw, on the other hand, you just have to plug it in and switch it on with its button.
Storage – As what have been told, petrol chainsaws have heavier and larger components than what electric chainsaws have. This makes gas-powered chainsaws much harder to find a place to store it to.
Cordless Vs Corded
Cordless and corded chainsaws only represent the two general types of chainsaws: electric chainsaws, with battery-powered ones under it, and the gas-powered chainsaws. The obvious advantage of a cordless chainsaw is the lessened risk of the cord dangling while you're cutting through something. However, because it's cordless, operating with it means that you're carrying the whole unit with you, which is heavy and quite overwhelming for new users.
With corded chainsaws, there's the disadvantage of the cord having a possibility to dangle on your workspace, which is not really safe and might lead to accidents. Your movements are clearly limited as it depends on how far you're working from the outlet but you can always make use of extension cords to solve this issue. One of the advantages of using a corded chainsaw, however, is that you can easily start the tool up since you just have to plug it up. This type of chainsaw is also cheaper than the cordless ones.
Maintenance
We all know that purchasing a tool as large as chainsaws is quite an investment so you'd want to take care of it once you get your hands on it. Below are some simple tips that can come handy when maintain this tool:
Before using your chainsaw, have a look on the bar and chain oil level.
Maintain the sharpness of the chain by following the proper procedure to sharpen it.
After using the tool, always clean the debris stuck on the saw.
Noise Pollution - Chainsaws are very noisy to work with and is one of the tools that mostly add up to noise pollution. Thankfully, with the wide development across the designs of chainsaws, chainsaws that are specifically designed to reduce the noise it produces during use. Models with this feature are most likely to be one of the picks of consumers.
Easy Start - Electrical chainsaws are the ones that require nothing complicated when you want to use it. All you have to do is plug the unit in a power outlet, switch it on with a button, and you can start cutting through the given task. Unlike how easy it is to start electric chainsaws, petrol chainsaws require a pull start to make it work. You also have to make sure that the unit has enough gas for the job.
Sizes - When choosing a chainsaw, you might notice that there are different sizes available, with each having a matching task it can handle. There are light duty, mid-range and professional chainsaws.
Light duty ones are mostly used on light cutting jobs in the yard; mid-range chainsaw units are used on minimal logging tasks and firewood production; professional chainsaws are used on heavier cutting jobs including cutting a large scale off trees and producing firewood in a given time period.
Automatic Oiling System - There are 2 types of automatic oiling system: the one with the fixed flow and the one with the adjustable flow.
The automatic oiling system that has a fixed flow allows lubricant to be released to the bar and chain every time it's in use so no need to worry about forgetting to push the button for oil release. However, because it has a fixed oil flow, you can't control the release of lubricant in the unit.
On the other hand, the automatic oiler with an adjustable oil flow allows you to experience all of its advantages. Not only does the oil released every time the unit is in use but you can also adjust the oil release to suit the given task.
Cost - It was mentioned before that purchasing a chainsaw is truly an investment to make. However, electric chainsaws and battery-powered ones are known to be less expensive than gas-powered ones. Just a reminder: you'll save more when you match the type of chainsaw to your given task as each type matches a certain cutting job.
Performance - So there are 2 types of chainsaws: electric ones with battery-powered chainsaws under it, and gas-powered chainsaws.
Gas powered chainsaws operate with gasoline, having a fuel tank that can contain 0.33 to 0.47 litres. This typically has a guide bar that's between 16 and 18 inches. Its performance depend on the engine, load and power output.
Electric chainsaws are most likely used for yard cutting works by average users as its power isn't too overwhelming. It requires little maintenance and is cheaper.
Battery-powered chainsaws are electric chainsaws as well, just in a cordless form. This allows you to work on a cutting job that's far from your workspace. This type, however, is heavier and more expensive than those mentioned above.
Q: How To Use An Electric Chainsaw Safely
A: Wear proper working gear – It's very important that before starting, you wear the right protective gears.
Know your equipment – Electric chainsaws aren't very complicated to operate. Just plug it in and switch the button to start.
Learn cutting basics – Knowing the basics of cutting will save you time and minimize the risk of experiencing an accident.
Avoid kickbacks – This happens when you lose control of this tool because of the rotational energy of the chain getting thrown back at you.
Q: How To Tension A Chainsaw
A: After a few use, you may notice that the saw's chain is loose from the bar. This might cause an accident when you don't take action about it right away. To tighten the chain, you just have to turn it clockwise using the tension screw on the base of the bar.
Conclusion
This article tackled everything you want to know about chainsaws. Hopefully, this helped you learn more about the tool and make good choices on what products to look at for future purchases.
Sign Up Now
GET THE VERY BEST OF GEARHUNGRY STRAIGHT TO YOUR INBOX