Chainsaws are one of the most essential mechanical tools in the woodcutting industry. This portable tool consists of a mechanical saw that has a set of teeth on a chain that rotates on the guide bar. Chainsaws are mainly used for woodcutting activities like tree limbing, pruning and bucking, and firewood production; however, with the tool's development, specialized chainsaws are now used for concrete and ice cutting.
Best Electric Chainsaws
Considering that there are now different types of chainsaws manufactured by a variety of tool companies, making a decision on which chainsaw type and brand is pretty tough. To help you buy the right chainsaw for you with ease, here are 10 products that are worth checking out:
1. BLACK+DECKER LCS1020 20V MAX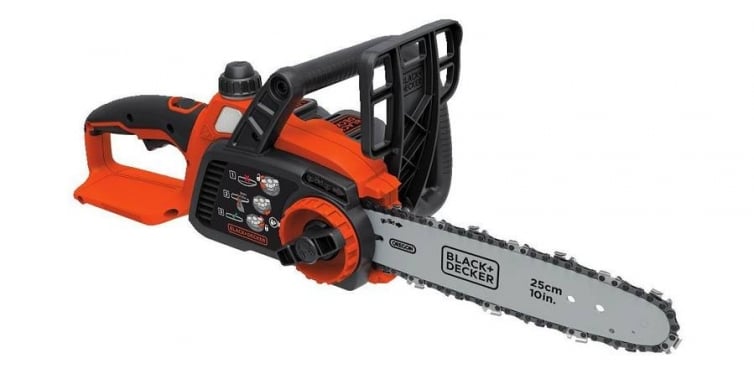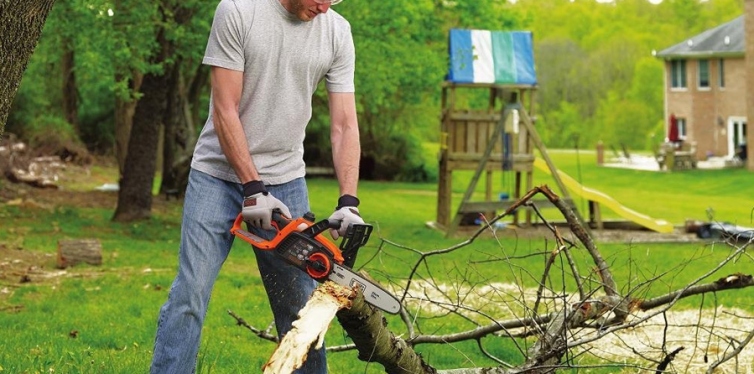 This unit offers a 10-inch bar and chain that's designed to provide the durability and versatility every user is looking for. This unit runs with a 20V MAX 2.0aH Lithium battery that allows long life and can be charged 5 times longer. You don't have to worry about manual oiling as this comes with an automatic oiling system. And when you feel the chains loosening from the bar, you can easily tighten it without the use of tools.
Specification:
Brand

BLACK+DECKER

Model

LCS1020

Weight

7.2 pounds
10-inch long bar and chain
Tool-free tension adjustments
Automatic oiling system
There are no noteworthy cons.
2. Greenworks 18-inch 14.5 Amp Corded Chainsaw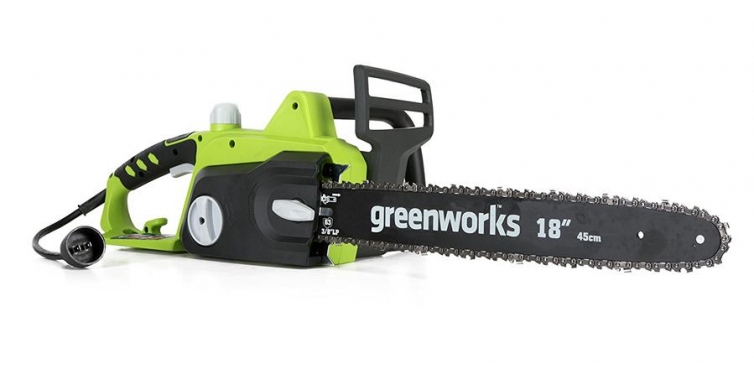 This corded chainsaw has an 18-inch bar and chain that allows you to clear large objects and debris with ease. It comes with a 14.5 Amp electric motor that starts the tool right away, driving a powerful torque to finish the cutting task quickly. It also doesn't require any tool when tensioning the chain for easy adjustments. This unit comes with an automatic oiling system to provide you a hassle-free cutting performance. Featuring a wraparound handle, this chainsaw allows multiple cutting positions when cutting on complicated angles.
Specification:
Brand

Greenworks

Model

20332

Weight

12.1 pounds
18-inch long bar and chain
Tool-less chain tension adjustments
Automatic oiling system
14.5 Amp electric motor
Wraparound handle for multiple cutting positions
The chain always tends to become loose.
3. Remington RM1425 Limb N Trim 8 Amp 14-inch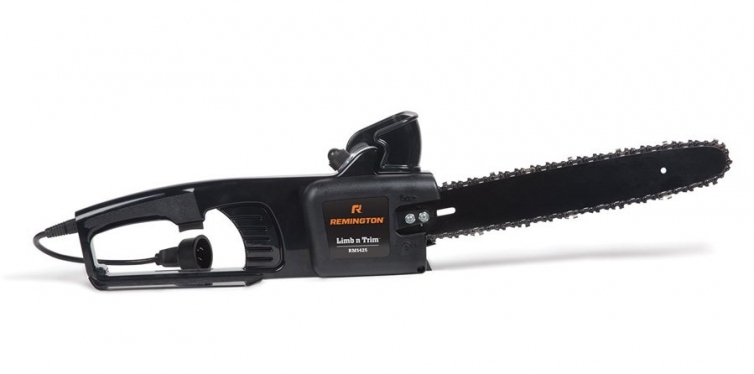 This electric chainsaw comes with a durable 14-inch bar and chain that's powered by an 8 amp electric motor, allowing you to work on multiple and complicated jobs. It's specifically designed to be compact and lightweight so you can do cutting tasks with ease and comfort. It also comes with a wraparound hand guard to secure your hands from debris while at work. It has a push-button oiler and external chain tensioning adjustment system. The company guarantees this unit a 2-year limited warranty.
Specification:
Brand

Remington

Model

41AZ52AG983

Weight

6.25 pounds
14-inch bar and chain
8 amp electric motor
Wraparound hand guard
Push-button oiling system
2-year limited warranty
The unit has the tendency to leak oil.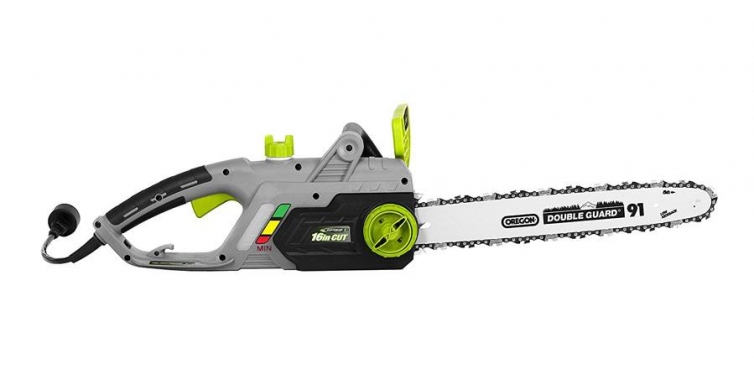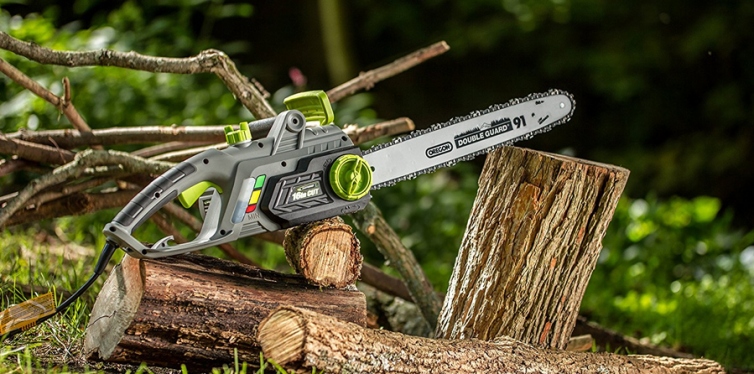 This corded chainsaw has a bar and chain of 16 inches that's powered by a 12 amp motor, the perfect tool for clearing bush and piling firewood. It has an automatic oiling system and a tool-free chain tension adjustment system. The unit comes with a bar and chain cover to provide protection on your equipment. It requires low maintenance but scores high in performance.
Specification:
Brand

Earthwise

Model

CS33016

Weight

9.9 pounds
16 inches bar and chain
12 amp motor
Tool-less chain adjustment
Low maintenance
There are no note-worthy cons.
5. Makita XCU02PT 18V X2 Lithium-Ion Cordless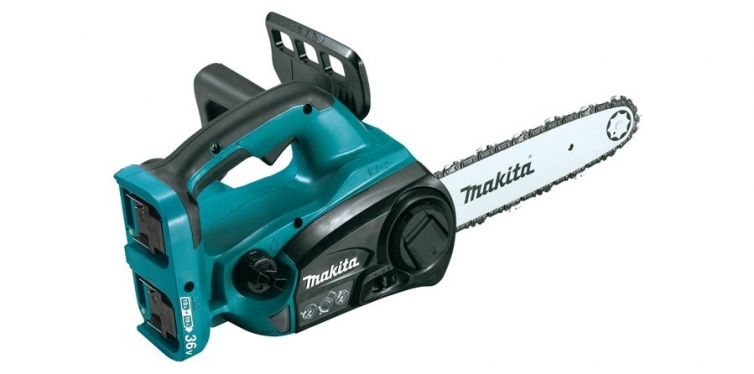 The Makita cordless chainsaw has a 12-inch bar and chain that's powered by the Makita-build motor that provides 1650 fpm for faster cutting speed and an 89 dB (A) noise for noise pollution reduction. It comes with large oil filling port and window that allows you to check on the oil level. The unit has a rubberized handle to allow even cutting pressure while on the job. This unit is backed by a 3-year warranty for the tool and battery.
Specification:
Brand

Makita

Model

XCU02PT

Weight

12.3 pounds
12-inch bar and chain
1650 fpm Makita-build motor
Noise production of 89dB (A)
Large oil filling port
Rubberized handle
3-year warranty on tool and battery
There are no note-worthy cons.
6. Worx 5 Amp Electric JawSaw WG307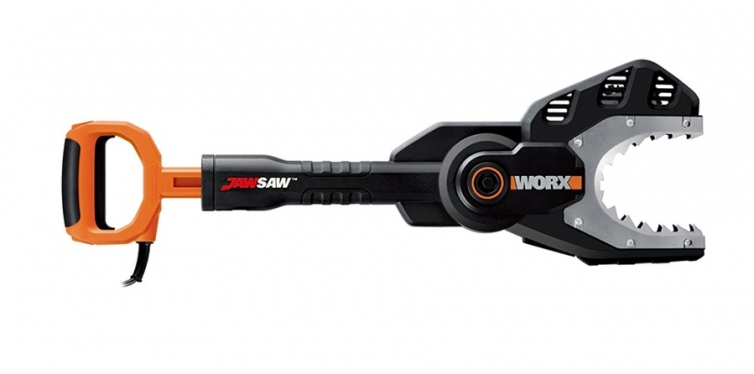 This Worx chainsaw has a 6-inch blade that's powered by 5-amp motor features a JawSaw design that avoids dangerous kickbacks. Stability is provided by this tool and it allows ease when you want to cut directly on the ground. This unit comes with an automatic oiling system and an oil level indicator. The JawSaw is specifically designed to be very safe to use with its chain enclosed in the blade guard. It also has an automatic tension system so you won't have to do tension adjustments.
Specification:
Brand

Positec/Worx – Lawn & Garden

Model

WG307

Weight

12.8 pounds
JawSaw design for the ultimate protection
Automatic oiling system and oil level indicator
Patented automatic tension system
The chain tends to loosen up easily.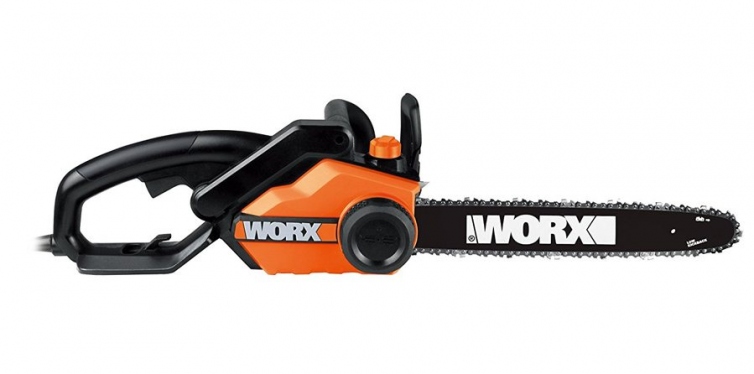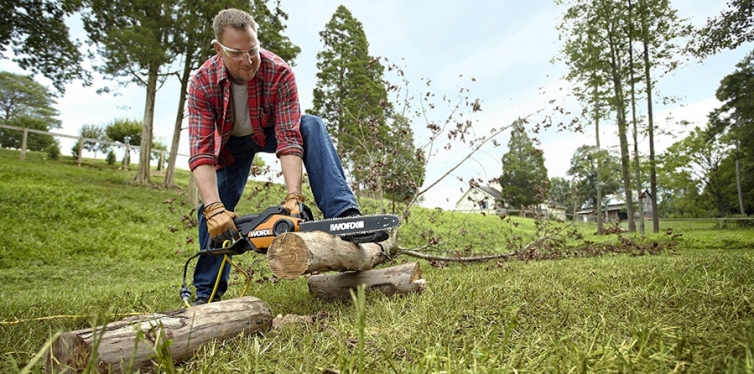 This WORX electric chainsaw has a bar and chain that's 16 inches, powered by a 14.5 amp electric motor, allows you to do multiple cutting jobs in a quicker way. This unit is designed to be robust while being lightweight at the same time, being the recommended model for beginners and average users. It has a patented automatic tension chain system and a built-in chain brake. The WG303 requires low maintenance but provides the high performance that you're looking for.
Specification:
Brand

WORX

Model

WG303.1

Weight

11 pounds
16 inch bar and chain
14.5 amp electric motor
Lightweight yet durable design
Patented auto-tension chain system
Built-in chain brake
Low kickback
The chain tends to loosen up easily.
8. Oregon CS1500 Self-Sharpening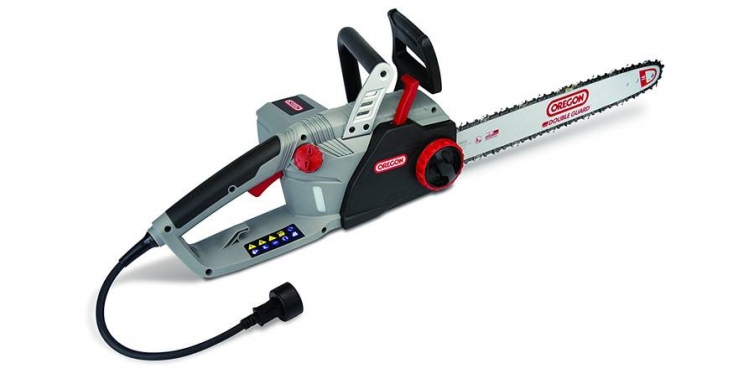 Featuring a bar and chain of 18 inches powered by a 15 amp electric motor, this chainsaw requires minimal maintenance. This unit guarantees you the convenience you need, providing a self-sharpening system where you just have to pull the PowerSharp lever and it will sharpen the chains as fast as 3 seconds. It also has an instant start right after you pull the trigger. It also produces low noise while in use, reducing noise pollution. The unit comes with a tool-free chain tensioning system; just turn the red knob to make chain adjustments.
Specification:
Brand

Oregon

Model

570995

Weight

13 pounds
18 inches bar and chain
15 amp electric motor
Self-sharpening system
Tool-free chain tension adjustment system
The chain is hard to maintain in place on the bar.
9. DEWALT DCCS620P1 20V MAX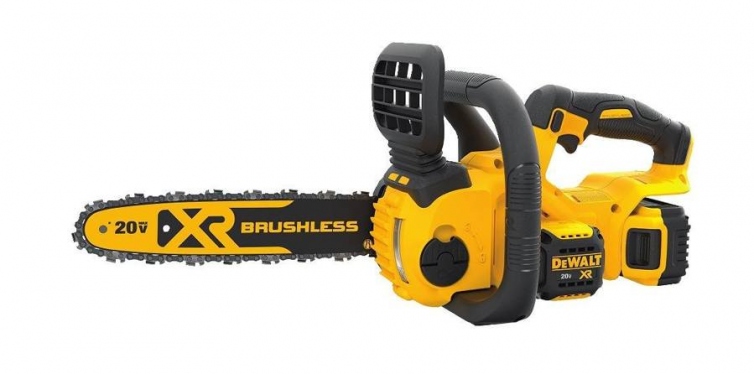 DEWALT features a cordless chainsaw that has a low kick back 12 inch bar and chain that's powered by a 5 Ah Lithium Ion Battery; perfect for construction cutting jobs. It comes with a brushless motor that maximizes the tool's run time and the motor life. The unit provides a tool-free chain tension adjustment system so it's never difficult to adjust your chain.
Specification:
Brand

DEWALT

Model

DCCS620P1

Weight

8.8 pounds
12 inch bar and chain
5 Ah Lithium Ion battery-powered
Brushless motor
Tool-less chain tensioning system
The power of the chainsaw isn't enough for professional work.
10. Oregon Cordless 40V CS300-A6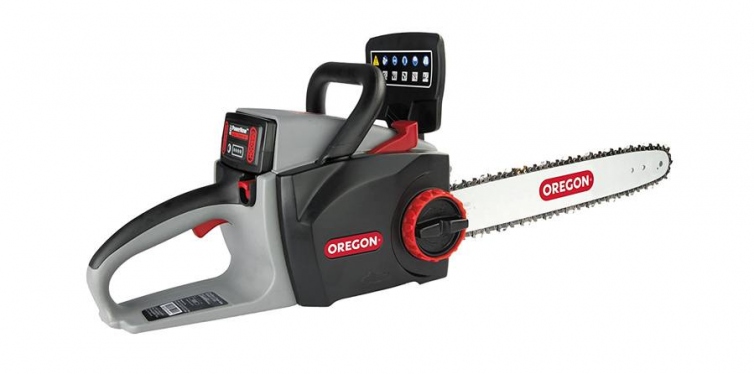 The Oregon Cs300-A6 chainsaw features a 16 inch bar and chain that's powered by a 4.0 Ah Lithium battery that provides you up to 400 cuts. Observe complete convenience as it comes with the PowerSharp Sharpening System that allows you to sharp the chain within seconds. You can start work right away with this chainsaw as you don't have to do complicated things to get the tool started up.
Specification:
Brand

Oregon

Model

572625

Weight

12 pounds
16 inch bar and chain
4.0 Ah Lithium battery
PowerSharp Sharpening System
Instant Start Up
There are no note-worthy cons.
Buyers Guide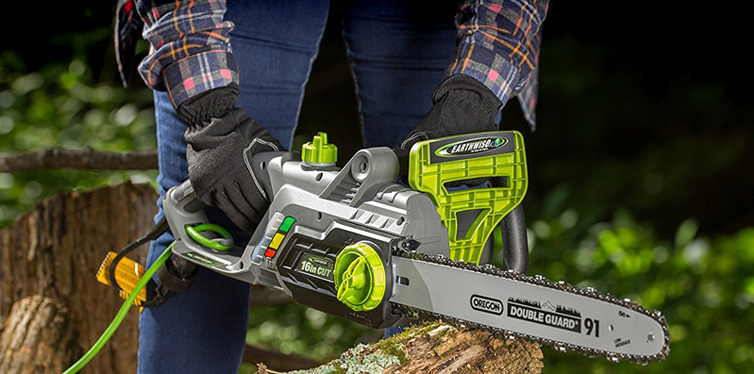 What Can Electric Chainsaws Cut Through?
To start with, there are three classifications of electric chainsaws: the light-duty, mid-range and professional electric chainsaws. Each one has a specified type of cutting job based on its power and design.
Light-duty electric chainsaws are preferably used for light yard works like trimming trees and clipping hedges. These weigh up to 1- pounds and have an average horsepower of 3. This type of electric saw in conveniently inexpensive and can be easily operated by anyone. In addition, these work quietly that you can use it anywhere.
Mid-range electric chainsaws are larger in size than the light-duty ones, with it being a little bulkier and heavier, weighing about 10 to 13 pounds. This one is designed for heavier work including firewood production and minimal logging. Its medium mechanical power helps in farm works.
Lastly, professional electric chainsaws are mostly used by professionals in the industry like landscapers and loggers. This type of chainsaw is specifically designed for a much heavier cutting work like cutting trees or wide firewood production. These weigh up to 22 pounds and have longer bars.
Electric Chainsaw Vs Gas Powered Chainsaw?
Generally, there are 2 types of chainsaws: the electric ones and the gas powered ones. Using either from these two brings you both advantages and disadvantages, and this section will provide you just what those are.
Power – A petrol chainsaw is specifically designed to drive more power; with its 2 cycle engines and a saw blade that has a length of up to 90 cm, this type of chainsaw can be versatile across different cutting tasks. However, this feature can lead to managing difficulty of average users, especially inexperienced ones, as this can be too overwhelming to use.
This is where an electric chainsaw keeps up as it produces less power and might be considered as the best choice for someone who has just started with the job.
Manageability – A gas-powered chainsaw consists of heavier and slightly larger components compared to what an electric chainsaw is made of. This makes it hard for the user to control and manage this tool.
An electric chainsaw, on the other hand, has smaller and less powerful components, allowing users, even average ones, to use this cutting tool with ease.
Start-Ups – We all know that starting up a petrol chainsaw might be a struggle for some and this is because a pull start is needed. With the electric chainsaw, on the other hand, you just have to plug it in and switch it on with its button.
Storage – As what have been told, petrol chainsaws have heavier and larger components than what electric chainsaws have. This makes gas-powered chainsaws much harder to find a place to store it to.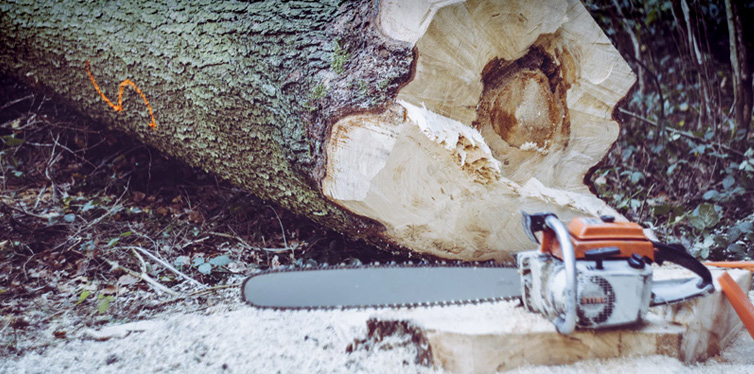 Cordless Vs Corded
Cordless and corded chainsaws only represent the two general types of chainsaws: electric chainsaws, with battery-powered ones under it, and the gas-powered chainsaws. The obvious advantage of a cordless chainsaw is the lessened risk of the cord dangling while you're cutting through something. However, because it's cordless, operating with it means that you're carrying the whole unit with you, which is heavy and quite overwhelming for new users.
With corded chainsaws, there's the disadvantage of the cord having a possibility to dangle on your workspace, which is not really safe and might lead to accidents. Your movements are clearly limited as it depends on how far you're working from the outlet but you can always make use of extension cords to solve this issue. One of the advantages of using a corded chainsaw, however, is that you can easily start the tool up since you just have to plug it up. This type of chainsaw is also cheaper than the cordless ones.
Maintenance
We all know that purchasing a tool as large as chainsaws is quite an investment so you'd want to take care of it once you get your hands on it. Below are some simple tips that can come handy when maintain this tool:
Before using your chainsaw, have a look on the bar and chain oil level.
Maintain the sharpness of the chain by following the proper procedure to sharpen it.
After using the tool, always clean the debris stuck on the saw.
Noise Pollution - Chainsaws are very noisy to work with and is one of the tools that mostly add up to noise pollution. Thankfully, with the wide development across the designs of chainsaws, chainsaws that are specifically designed to reduce the noise it produces during use. Models with this feature are most likely to be one of the picks of consumers.
Easy Start - Electrical chainsaws are the ones that require nothing complicated when you want to use it. All you have to do is plug the unit in a power outlet, switch it on with a button, and you can start cutting through the given task. Unlike how easy it is to start electric chainsaws, petrol chainsaws require a pull start to make it work. You also have to make sure that the unit has enough gas for the job.
Sizes - When choosing a chainsaw, you might notice that there are different sizes available, with each having a matching task it can handle. There are light duty, mid-range and professional chainsaws.
Light duty ones are mostly used on light cutting jobs in the yard; mid-range chainsaw units are used on minimal logging tasks and firewood production; professional chainsaws are used on heavier cutting jobs including cutting a large scale off trees and producing firewood in a given time period.
Automatic Oiling System - There are 2 types of automatic oiling system: the one with the fixed flow and the one with the adjustable flow.
The automatic oiling system that has a fixed flow allows lubricant to be released to the bar and chain every time it's in use so no need to worry about forgetting to push the button for oil release. However, because it has a fixed oil flow, you can't control the release of lubricant in the unit.
On the other hand, the automatic oiler with an adjustable oil flow allows you to experience all of its advantages. Not only does the oil released every time the unit is in use but you can also adjust the oil release to suit the given task.
Cost - It was mentioned before that purchasing a chainsaw is truly an investment to make. However, electric chainsaws and battery-powered ones are known to be less expensive than gas-powered ones. Just a reminder: you'll save more when you match the type of chainsaw to your given task as each type matches a certain cutting job.
Performance - So there are 2 types of chainsaws: electric ones with battery-powered chainsaws under it, and gas-powered chainsaws.
Gas powered chainsaws operate with gasoline, having a fuel tank that can contain 0.33 to 0.47 litres. This typically has a guide bar that's between 16 and 18 inches. Its performance depend on the engine, load and power output.
Electric chainsaws are most likely used for yard cutting works by average users as its power isn't too overwhelming. It requires little maintenance and is cheaper.
Battery-powered chainsaws are electric chainsaws as well, just in a cordless form. This allows you to work on a cutting job that's far from your workspace. This type, however, is heavier and more expensive than those mentioned above.
How To Use An Electric Chainsaw Safely
Wear proper working gear – It's very important that before starting, you wear the right protective gears.
Know your equipment – Electric chainsaws aren't very complicated to operate. Just plug it in and switch the button to start.
Learn cutting basics – Knowing the basics of cutting will save you time and minimize the risk of experiencing an accident.
Avoid kickbacks – This happens when you lose control of this tool because of the rotational energy of the chain getting thrown back at you.
How To Tension A Chainsaw
After a few use, you may notice that the saw's chain is loose from the bar. This might cause an accident when you don't take action about it right away. To tighten the chain, you just have to turn it clockwise using the tension screw on the base of the bar.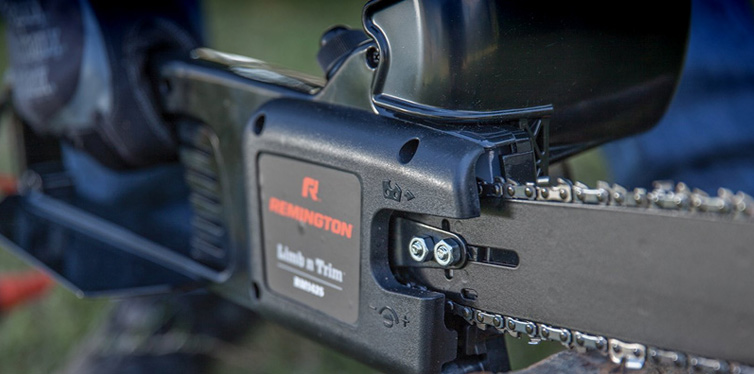 Conclusion
This article tackled everything you want to know about chainsaws. Hopefully, this helped you learn more about the tool and make good choices on what products to look at for future purchases.