Best Bench Grinders In 2022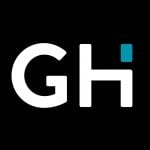 This product guide was written by GearHungry Staff
Last Updated
February 8, 2019
GearHungry Staff
GearHungry Staff posts are a compilation of work by various members of our editorial team. We update old articles regularly to provide you the most current information. You can learn more about our staff
here
.
GearHungry may earn a small commission from affiliate links in this article.
Learn more
Deciding you need a bench grinder is an easy part! Choosing which one is actually suitable for your personal needs is a whole new, different ball game. Tempting as it may be to have all the biggest tools and toys in the yard, give yourself a reality check before you leap on it, all big guns blazing, and pick one that you won't ever have the right project lined up that requires its high-tech functionality. If you're not even quite sure just yet what features and benefits you need to be looking for in a bench grinder, don't despair! In our comprehensive buyer's guide today we're going to be running you through our product selections as well as some top tips and tricks that we hope you will find useful. By the time you've finished reading out Best Bench Grinder review, you will hopefully have all the gear and the idea of precisely what you will be doing with it for your first DIY project. Let's get down to the grindstone, as they say, starting out with our Best Choice product which comes from a brand that even those of you who are ignorant to the wonderful world of tools will have heard of.
The Best Bench Grinder
DEWALT DW758 6-Inch Bench Grinder
The DEWALT DW756 6-Inch Bench Grinder is a dependable choice for both professional and personal use, and it's a brand whose reputation firmly precedes it. With 5/8th horsepower rating, you're guaranteed excellent performance that can deal with even the most stubborn materials. This allows you to deliver reliable results every time.
If you're looking for a product that ensures heavy-duty grinding, this is exactly the option for you, and the 3450 RPM provides supreme material removal, and while the high-speeds may take some getting used to for beginners, you'll be happy to have them.
The industrial cast-iron base delivers stability, which gives you protection, safety, and most importantly confidence. The motor housing is also secure which adds extra dimensions to its durability and longevity. With high-quality tools, you need something that's built to last, and whether you use it every day or every few weeks, you've got that assurance with the DEWALT.
With precision-machined aluminum tool rests, you're also gifted fantastic accuracy, so it doesn't matter if you're grinding a material for yourself or for a client, you can expect excellent results every time. This accuracy is another feature that provides confidence, and you'll be happy to trust it with every task.
The rear exhaust ports in the wheel guards also provide smooth operation, and this smoothness is present across a range of different applications. Whether you're woodworking or metal trimming, you can take advantage of high power with no slowing down to get the job done.
Key Features:
5/8th horsepower
Heavy-duty grinding
3450 RPM
Precision-machined aluminum tool rests
Rear exhaust ports
Industrial cast-iron base
Specification:
Brand

DEWALT

Model

DW756

Weight

10.4 ounces
Delta Power Tools 6-Inch Bench Grinder
Another option to consider is the Delta Power Tools 23-196 6-Inch Bench Grinder, which unlike other choices comes with variable speed control that allows for a more precise operation on a variety of different materials. This control provides both convenience and versatility and is something that you should look for when dealing with softer materials. The RPM ranges from 2000 to 3400, and while this isn't as fast as other options, the variable settings mean this won't cause you too much of a headache.
There is a flexible light connected to the machine which enhances visibility and also guarantees better safety in low light. With this light, you're also provided more accurate grinding, and can also complete projects much quicker. You won't need to stop and check the levels too frequently, and this means the motor maintains its performance for longer.
With the motor, you've got 2-1/2 amp induction. This type of motor provides powerful performance, even on the lower speed settings. It's also not as loud as you expect, which makes your projects more bearable and saves the need for ear defenders or ear plugs.
You also get dual grits for both sharpening and grinding. These wheels are 36 and 60 grit for further versatility. To add extra safety and protection, the power cord measures 6 feet, which gives you plenty of maneuverability, while it also includes safety shields and rubber feet to protect your face and keep the machine in place while working.
Key Features:
Flexible light
Variable speed control
2000 to 3400 RPM
2-1/2 amp induction-type motor
Dual grits for sharpening and grinding
Left tool rest with drill bit rest mill
Specification:
Brand

Delta

Model

23-196

Weight

29.2 pounds
RIKON Professional Power Tools 8-inch Bench Grinder
Next to get the full review treatment is the Rikon Professional 8-inch bench grinder which is about to make the sharpening of those tools and all-round general grinding jobs so much easier to carry out at home. Whereas lots of bench grinders operate at 3450 RPM, this unit has a much lower speed of 1750. Don't let that put you off though as it means that you can more easily remove metal plus it minimizes the risk of any overheating which can damage your tools. That said, this 1/2 HP, low-speed grinder, is still plenty big enough to tackle a whole range of jobs that you might typically expect to find being carried out in production workshops. For example, it's perfect for finessing, shaping and sharpening a variety of tools, like circular saws, axes etc.
The Rikon features tool extra large tool rests and has wheel flanges made from cast metal. The Grinder itself includes dual dust collection ports and is fitted with a cast iron base with rubber feet that help to keep the unit steady and reduce unwanted vibration. Adjustable safety shields are also included for your protection as well as adjustable spark shields which help to keep your safe from potential hot sparks. A flexible LED work light is also included.
Key Features:
Durable high-quality construction
2 x 8-inch oxide wheels
1/2 horsepower motor
1750 RPM
Sturdy cast-iron base with rubber feet
Fully adjustable eye shield
Specification:
Brand

RIKON Power Tools

Model

80-805

Weight

36.7 pounds
JET 577102 JBG-8A 8-inch Bench Grinder
We've taken things up a notch, price-wise at least, with our next 8-inch bench grinder from Jet, but when you realize it's capabilities, you will soon understand why it's been picked to feature as our Premium Choice. The Jet 577102 JBG-8A can handle a wide range of varied projects thanks to that 1 hp motor which delivers 3450 RPM. That's more than enough power for heavy grinding and even suitable for industrial style applications. With all that power, it still manages to run smoothly, and there's very little in the way of vibration which is a real bonus for the end user. The noise level is also relatively minimal for such an impressive unit.
It can be bolted down if necessary or secured to the bench with rubber feet. At 56 lbs it's not exactly lightweight, but it's not overly burdensome either for a machine of this caliber. With cast iron wheel guards, dust vents and pre-lubricated sealed ball bearings, this Jet 577102 JBG-8A is durable and should support you for years to come. It effortlessly grinds, sharpens and smooths with equal precision for flawless and professional results. This makes a perfect DIY gift for handymen in your life.
Key Features:
Powerful industrial style unit for professional results
Pre-lubricated, long-lasting enclosed ball bearings
Cast iron wheel guards and dust vents
1 hp powerful motor with a wheel speed of 3450 RPM
Easy-adjusting spark guards and eye shields
Specification:
Brand

Jet

Model

577102

Weight

58.5 pounds
METABO DS 200 8-inch Bench Grinder
The Metabo DS 200 is a superb 8-inch bench grinder that is sturdy, robust and of high-quality construction. With low vibrations as well as low noise output, it's a pleasure to use unlike some of the other beasts of machines that can be cumbersome and leave you feeling fatigued after using. Don't let that fool you though, this is still a powerful machine with a good sized motor which can deliver 3570 RPM, so it's more than up to the big jobs too.
Setup is relatively quick and straightforward, and you can be sharpening all those tools in your workshop like a pro in next to no time! The Metabo unit features a push on/off button with conveniently colored red and green buttons which might seem like an obvious choice but they do really make life simpler. Better still, you will notice that the red button is intact slightly raised too so it functions even better as a visible emergency button should you need it. Great build and quality, plenty of functionality and minimal vibrations make this is a solid choice. Be sure to also check our guide to the best digital calipers, for more great tools like this.
Key Features:
Powerful motor with low vibrations and low noise output
Sturdy and robust die-cast aluminum protective covers
Protective cover bayonet for quick and easy disc interchange
Motor for single phase alternating current
Sturdy and rugged industrial style construction
Specification:
Brand

Metabo

Model

DS 200

Weight

35.9 pounds
SUNEX 5002 A 8-inch Bench Grinder
The final product in our best bench grinder selection today is from Sunex, and it's their 5002 model that comes complete with a 40-watt work light, two spark guards as well as safety shields for your protection. It's a quality product, expertly constructed to be both durable and long lasting. While Sunex may only have been producing tools since 1977, they are experts in the automotive repair and heavy-duty industry, and this is an excellent bit of kit.
With a durable, rugged cast iron base, vibrations during use are kept to a minimum plus there is a handy aluminum tool rest which holds your tools steady during that grinding process. The goose-neck work light is highly flexible and helps to illuminate those all-important projects.  It comes fitted with a powerful 5 Amp motor delivering 3/4 HP and a speed of up to 3450 RPM. Plenty of power and reliability plus robustly constructed. Don't forget to also check our guide to the best bench vises for more great tools like this.
Key Features:
Features two 8-inch grinding wheels, coarse 36 grit, and medium 60 grit
Illuminate your workspace with built-in flexible light
Supplied with privative spark guards and eye shields
Minimal vibration and movement thanks to solid cast iron base
Ball bearing construction for smooth operation
Specification:
Brand

Sunex Tools

Model

5002A

Weight

0.48 ounces
WEN 4267 6-inch Bench Grinder
Our first 6-inch bench grinder is up next and its the Wen 4267 which has 3/4" wide wheels which for most personal DIY projects is going to be perfectly adequate. It offers a flexible and versatile solution to most of your grinding needs and includes a 60-grit and a 36-grit wheel. The 60-grit wheel is perfect for general purpose grinding while the 36-grit wheel really allows you to move materials faster.
Fitted with a 2.1 amp motor, it runs quietly so even if you are working all hours on a project out in your garage, you shouldn't run into any complaints from the neighbors! It's quick and easy to operate, runs steady and smooth and can reach up to 3450 RPM. All of that means that you can get jobs done quickly, efficiently and also safely too, thanks to the inclusion of eye guards. There's also the flexibility to adjust your work light too so that you can be sure to get the best possible job done. The heavy base is stable and reliable and reduces the chances of wobbling during operation as well as ensuring safe mounting. Our handy guide to the best electric chainsaws features more great products like this.
Key Features:
Flexible work light
Two pre-adjusted 6 x 3/4-inch wheels
Adjustable tool rest
2.1 amp motor
Protective eye guards
3450 RPM
Specification:
Brand

WEN

Model

4276

Weight

4 pounds
Bucktool Combo BG2600 -Belt Sander & Bench Grinder
All of the products so far in this list are standard bench grinders. Of course, that's what you'd expect from a list of the 'best bench grinders'. However, as our last product, we want to show you this combination tool, designed to save space in your workshop. It features a belt sander (2" x 42") on one side and a bench grinder (6") on the other. That gives you more versatility for shaping, polishing, and finishing wood and metal projects. 
The BuckTool Combo BG2600 also features a knife sharpener as an added extra. The machine is driven by a 120V motor, which can spin at 3450 RPM. The beauty of this tool is that it takes up half the space that these two tools would take separately. If you're working from a small workshop, tools like this can make a huge difference in your productivity and efficiency.
Key Features:
120V (3.5amp) motor 
2" x 42" belt sander 
6" bench grinder 
3450 RPM 
Quick-release tension and tracking mechanism
Tool-free adjustable eyeshield
Specification:
Brand

Bucktool

Model

BG2600

Weight

39.1 pounds
Bench Grinder Buying Guide & FAQ
Things To Consider When Buying A Bench Grinder
Buying a bench grinder is definitely going to be a considered purchase and not something you should be lightly jumping into. Before you do go ahead and take the plunge, it's essential that you first identify and recognize your needs, set out a pre-determined budget and consider any reputable brands that you might feel more comfortable purchasing from. With power tools, we wouldn't encourage you to take any risks. While some lesser-known brands may well be up to the task, make sure that you have thoroughly done your research first or at the very least, had a good read of our comprehensive guide. While the most expensive product isn't necessarily always the best, this is one category of product where you absolutely need to be confident that what you are purchasing are quality manufactured goods.
Bench Grinder Uses
While you might think that the purpose of a bench grinder is pretty self-explanatory, the clue is in the name, after all, don't just limit yourself to that view. You might be surprised to learn just how versatile that bench grinder really is and if you are looking for extra ways to justify the expenditure, we've got a handful of practical uses that your versatile grinder is more than up to the job of fulfilling. It's not just about shaping and sharpening metal, it's also about cutting and cleaning it too. Just think about all the practical applications as well as the skilled trades those benefits can be utilized in?
From building furniture and leveling out joints, to removing group and raising nail heads, your grinder can be used for all kinds of Carpentry and Flooring needs. Need to remove some old paintwork? Well that grinder you've just invested in can also be used instead to sandpaper only get this, it's faster and more efficient! Need to cut outworn away pipes for a DIY home plumbing job? Again, with a craftsman bench grinder in your man cave, workshop or garage, you really can be a Plumbing Pro. You might save yourself a heap of money in the long run just by saving call outs of all kinds of professionals you usually have to enlist the help of around your home. There really are so many practical applications that you will find yourself using that new bench grinder for, you'll wonder how you ever used to manage without one.
Choosing The Right Grinding Wheel
If you have already been through our top ten product recommendations in the best bench grinder category, then you will have noted that they all fall into one of two categories in terms of their size. Either 6-inch or 8-inch. That measurement refers to the size of the actual grinding wheel and generally speaking, an 8-inch s used more by the industrial or professional trades.
Besides the grinder size, the other thing you need to decide upon is what type of wheel to go for. So that you can make that decision easier, we're going to quickly run through the various types but roughly speaking, the kind of wheel you go for should be related to the sort of materials you intend using the grinder predominantly for. Materials which are hard and more brittle will require a softer grade wheel while conversely, softer materials respond better to a harder grade wheel. Below are the most common types of wheel you are likely to come across.
Straight Wheel - Overall this is the most common type and is suitable for application just as sharpening chisels and other tools. They can come in various sizes and are appropriate for surface grinding.
Cylinder Wheel - This is a hollow style wheel, and it has limitations in that it can only be used with vertical or horizontal bench grinders. Typically there are much larger in size and are great if you need to produce a flat surface.
Tapered Wheel - With this type of wheel, it tapers off towards the edge and therefore can be useful for working on more delicate projects.
Other Types Of Grinders
Besides the considerations which we've already laid out above, there are a couple of other key types of grinding machines that it's worth being aware of. These are a Die Grinder and an Angle Grinder. The former is a hand-held rotary style tool that you can use to grind, sand and polish. The latter is yet again, a portable tool and is great for grinding and polishing.  These tools, being much smaller in size, are better suited to more delicate or intricately detailed work plus they also have the other big advantage of being far more portable. What they do lack, however, is the power and versatility that comes with a bench grader so if you do have a workshop or space for a DIY station at home, a bench grinder is definitely going to give you more value and versatility overall.
Bench Grinder FAQ
Q: Does my grinder require any maintenance?
A: As a general rule of thumb, your bench grinder will require the same kind of maintenance as any of your power tools do. Additionally, it will have one very special requirement, and that's the wheel dressing. Wheel dressing is important to reduce wobble and to expose fresh grit so that you can continue to get the best results from your purchase. It's always a good idea to routinely check your bench grinder and to ensure that it is always stowed away safely plus remove any dust and debris each time you've used your machine.
Q: How often should I replace my wheel?
A: The regularity with which you might need to change your wheel is related to how often you use your bench grinder and the kinds of materials that you are also more commonly grinding. As with any tool that features moving parts, besides being routinely maintained, they will need to be replaced if they are beginning to wear out. A visible check of the state of your wheel should alert you as to whether it's time to get it changed.
Q: What safety issues might I experience using my grinder?
A: The principal safety issues to be aware of are flying sparks and debris. That's why you will note that most of the professional quality units we reviewed in our Buyers Guide come fitted with safety eye shields and protective spark guards.
Our Top Pick
DEWALT DW758 8-inch Bench Grinder
Our Top Pick and Best Choice when it comes to the best bench grinders is reserved for the Dewalt DW758. It's durable, has an impressive RPM and comes with overload protection which ensures the longevity of your motor. It features tool-free adjustable guards and delivers consistent and commercial level grinding results.
Sign Up Now
GET THE VERY BEST OF GEARHUNGRY STRAIGHT TO YOUR INBOX