Best Nail Guns in 2022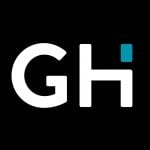 This product guide was written by GearHungry Staff
Last Updated
July 19, 2018
GearHungry Staff
GearHungry Staff posts are a compilation of work by various members of our editorial team. We update old articles regularly to provide you the most current information. You can learn more about our staff
here
.
GearHungry may earn a small commission from affiliate links in this article.
Learn more
Carpenters are not typically given to latching onto fads. So if a large percentage of them are putting away their hammers and picking up nail guns there must be something more to it than just wanting to keep up with the Joneses. And there is. Among many other things nail guns are one of the best time-saving devices ever created for framers, siders, roofers and more. Below are the best nail guns for 2019.
The Best Nail Gun
NuMax SFN64 Finishing Nail Gun
The SFN64 from NuMax accepts 1 – 2 1/2 inch nails, features a one piece driver blade, provides 70 – 110 psi and has a 360 degree exhaust so you're never breathing fumes. It's great for a variety of applications including molding, window installation, furniture, cabinets and much more. There's quick jam clearing and easy depth adjustment as well to complement its lightweight construction.
Key Features:
Versatile and multi-functional tool using 18-gauge brad nails and narrow crown staples
Sturdy and durable aluminum construction yet lightweight and comfortable to operate
High capacity magazine with quick release jamming function
Sequential firing mode for accurate and professional results
Protective anti-dust cap plus no 360-degrees adjustable exhaust vent
Specification:
Brand

NuMax

Model

SFN64

Weight

4.5 pounds
The largely tool-free operation is welcome.
The no mar tip protects soft woods.
It even comes with goggles!
Handle is not so comfortable.
DEWALT DWFP12231 Pneumatic Nail Gun
Everyone knows Dewalt makes outstanding power tools and their DWFP12231 Brad Nailer is no exception. This is a pneumatic nail gun that provides outstanding power and delivers up to 2" nails for the big jobs. Great for framing, decks, siding, pergolas, home additions and more. Tool free depth adjustment is simple and fast as is jam clearing and the magnesium body is tough and relatively lightweight. For more great tools, check out our bench grinders review.
Key Features:
Durable yet lightweight magnesium body construction
Tool-free jam release mechanism for easy nail removal
Removable non-marring nose tip
Long-life maintenance-free motor doesn't require lubrication
Quickly customize drive depth with tool-free depth-of-drive adjustment
Specification:
Brand

DEWALT

Model

DWFP12231

Weight

5.15 pounds
Makes any adjustments quickly and smoothly.
It's light enough to use all day.
Surprisingly affordable.
Wouldn't mind adjustable exhaust.
PORTER-CABLE PCC790LA Cordless Nail Gun
If you need to keep moving and don't want to be worrying about exhaust or your air hose getting stuck the Porter-Cable PCC790LA electric nail gun might be just the thing for you. The PCC790LA has a 100 nail magazine, can easily switch between 5/8" and 2" nails and offers trigger lock and sequential firing mode. Tool free jam clearing and dual LED lights highlight the feature set. Get this nail gun, your tool belt, your tools, and show of your skills.
Key Features:
Battery operated Nailer doesn't require compressor, hose or cartridge
Tool-free settings for cleaning nail jams and adjusting depth settings
Dual built-in LED lights for better precision
20V Max Lithium-Ion battery included
Sturdy and robust motor for efficient results
Specification:
Brand

PORTER-CABLE

Model

PCC790LA

Weight

5.9 pounds
Extremely simple to clear jams.
Cordless nail gun is a gift that keeps on giving.
Guaranteed for 3 years.
Not for framing and other heavy-duty jobs.
BOSTITCH N66C-1 Coil Siding Nail Gun
The Bostitch N66C-1 Coil Siding Nailer is a handsome piece of equipment that's beautifully balanced and extremely versatile. It accepts both plastic-inserted nails and wire-weld nails and can be used for a variety of applications including fencing, siding, clapboard and more. It produces 70-120 psi so you can adjust to the needs of the job at hand and the 350 nail capacity coil ensures you can see the job through. So take out your portable work bench from your garage and get to work!
Key Features:
Quickly switch between depth settings
Coil magazine with 350 nail capacity
Soft rubber foot
Weight 4.9 pounds
Specification:
Brand

BOSTITCH

Model

N66C-1

Weight

9.5 pounds
The aluminum housing provides a durable feel.
One of the lighter full sized nail guns.
Adjusts easily on the fly.
Nail Gun – TRE550Z Electric Staple/Brad
The TRE550Z is an electric nail gun that's as versatile as it is compact and good looking. While the 8 foot power cord limits its effective range it certainly delivers within that range. Fires heavy duty Arrow T-50 staples or 3 different length brads with power and accuracy. Also provides you a choice of high or low power levels depending on the task. Once you try it, this will be your favorite tool from your tool box.
Key Features:
Accepts both heavy duty staples and brads
Adjustable power levels
Compact and easy to handle
Weight 2.4 pounds
Specification:
Brand

Stanley

Model

TRE550Z

Weight

2.4 pounds
Clever, agreeable design.
The different power levels come in handy.
Clears jams quickly and easily.
8 foot power cord is limiting.
Nail Gun – NuMax SFR2190 21 Degree Framing Nail Gun
The NuMax 21 Degree Framing Nail Gun can be used for a variety of applications besides framing. Use it to install siding, wall sheathing, fencing and more. It shoots 2 – 3 ½ inch nails and quickly adjusts to the different sizes. It's a fuel driven nailer that provides a 360 degree exhaust which effectively removes offending gases from your work area. The SFR2190 is fashioned from magnesium and heat-treated, hardened steel and won't shy away from the toughest jobs. Be sure to also check out our list of the top cordless drills for more great items like this. 
Key Features:
Interchangeable triggers
360 degree exhaust
3 gallon fuel tank
Weight 8.5 pounds
Specification:
Brand

NuMax

Model

SFR2190

Weight

8.6 pounds
Nailer rarely jams.
The different triggers are unexpected at this price.
1 year limited manufacturer's warranty.
Heavy compared to the competition.
Nail Gun – BOSTITCH RN46-1 Coil Roofing Nailer
There's no doubt Bostitch makes some of the best looking nailers on the market. They're also some of the best period. The RN46-1 Coil Roofing Nailer lets you sail through a variety of projects. It has a high capacity coil magazine, accepts a variety of nail lengths, has 5 built in nail depths to choose from and is fashioned from lightweight, durable aluminum. Find more great items like this by checking out our guide to the best electric chainsaw.
Key Features:
Adjust depth without tools
Single action side load coil
120 capacity magazine
Weight 4.8 pounds
Specification:
Brand

BOSTITCH

Model

RN46-1

Weight

6.3 pounds
The depth adjustment is easy as pie.
The grip is outstanding regardless of conditions.
Can be used on more than just shingles.
Nail Gun – Hitachi NR90AES1 Plastic Collated Framing Nail Gun
Hitachi proudly touts the redesign of the NR90AES1 but to us it's one of the weaker elements of an otherwise fine nailer. That said, NR90AES1 fires a variety of nail sizes, has plenty of power for those big jobs and switches quickly and easily between depths. Reloading is reduced to a minimum of steps and you can choose contact or sequential nailing by flipping a switch. And it will fit your tool bag perfectly.
Key Features:
Can be used for a variety of applications
Rubber handle provides sure grip
Accepts 2 – 3 1/2 inch nails
Weight 7.5 pounds
Specification:
Brand

Hitachi

Model

NR90AES1

Weight

10 pounds
The rubber grip is among the best.
Super easy tool less depth adjustment.
Feels lighter than it is.
Jamming is sometimes an issue.
Nail Guns Buying Guide
How We Chose Our Selection of Best Nail Guns
Performance - The performance of a nail gun comes down to a few basics: how easy it is to load, how easy it is to clear jams, how cleanly it sets the nails, how easy it is to switch between different length nails, and whether or not it is prone to breaking down. We weigh all of these considerations and more when judging performance.
Quality - The quality of the nail gun is determined in large part by how effectively it performs the tasks just mentioned. A high-quality tool is one that is easy to use, reliable, versatile, and does not break down.
Reviews - While we certainly spend time sifting through online reviews we do so mainly to see if there are any things we might have overlooked. We give much more weight to those opinions we are able to obtain in face-to-face encounters with the people who actually use this type of equipment in the performance of their job. And then factor in our own experience as well.
Features To Look For In Nail Guns
Weight - A standard claw hammer weighs about 1 pound and over the course of the day can take a toll on your arm. Now imagine using a nail gun that weighs 8 or 9 times as much. Not only that but you don't get to swing the nail gun. You have to hold it more or less stable. If you don't think that makes a difference go find a 10-pound weight and hold it out in front of you stationary for a couple of minutes and see how it affects your arm. The bottom line: The lighter the better.
Ease of use - There are a number of factors that determine whether a gun is easy to use or not. They include whether the nail gun is prone to jamming. Whether the gun has a propensity for firing 2 nails at a time. Whether the gun is tethered to an air or power source or whether it's battery-powered. Other factors weighing on ease of use include how easy it is to clear jams, how many nails can be loaded into the gun, and whether or not the handle is comfortable.
Battery/Cord Power/Pneumatic - Nail guns obtain their power in one of 3 different ways:
Pneumatic nailers - A pneumatic nail gun derives its power from an air compressor. That compressor is tethered to the gun by an air hose. The pneumatic nail gun can deliver all the power you'll need for heavy-duty framing and other tasks but the hose and compressor often have the effect of limiting mobility.
Fuel-driven - The fuel-driven nailer has no power cord or air hose. What it has instead is a disposable gas cartridge that provides fuel for combustion. There's a small battery that provides a spark to ignite the fuel and once the motor is running the fuel-driven nailer can provide as much power as an air nail gun.
Battery-powered - With a battery-powered electric nail gun you have the unlimited mobility of the fuel-driven nailer without the exhaust. But it's not a perfect solution because you need to keep charged batteries on hand and the battery-powered nail gun doesn't deliver the power of either the fuel-driven or pneumatic nailer.
Nail type - The nails used in the best nail guns are typically joined together for the purposes of loading and keeping things orderly. Either paper, wire or plastic is used to do this. Sometimes these nails have clipped edges that allow them to sit side by side easier than if they had round heads. Most nail gun nails are coated to slide into the material easier and then bond with that material after the nail cools the following insertion.
Firing modes - The bounce trigger allows you to work quickly. As soon as the tip of the gun touches the surface a nail is released and the gun 'bounces' back to be reset and refired. Roofers often use nailers with bounce triggers. The risk is you won't reset the gun accurately when bouncing it and your nails will miss their intended target. So practice is essential. Sequential triggers are the most common. They force you to depress the trigger in order to fire a nail.
Nail capacity - Most nail guns with straight magazines have a capacity of about 100 nails. Some might accept up to 120 nails but that's about it. Coil-style guns, however, have a much larger capacity and can typically handle as many as 300 nails. While this means you'll have to reload far less frequently it also means the gun is much heavier to move around. So you need to give serious thought to the size of the magazine before you buy.
Working range - If you have a pneumatic nail gun the distance you can operate from the compressed air source is formidable. We know of pros that run 300' hoses. While that's a bit extreme 100' hoses are actually fairly common. This gives you a great degree of flexibility when it comes to where you can work. The fuel driven and battery-powered electric nail gun provides unlimited operational length but with one, you'll need to keep clear of the exhaust and with the other, you'll need to keep spare, charged batteries on hand.
Features - Nail guns offer a variety of features that you should keep in mind when looking for one.
Jam clearing - Jams happen and it's essential that you're able to clear them quickly, effectively, and safely. Always look into the type of jam clearing mechanism the gun uses.
Directional exhaust - Fuel-powered nailers produce exhaust and it's crucial that this exhaust be blown away from you while you're working.
Oversized triggers - These make it possible to easily operate the gun if you are wearing gloves.
Depth adjustment - Sometimes you need to adjust how deep you sink the nail. Your nail gun should give you the option of easily adjusting the depth.
Protective guards - A guard will protect you from debris flying off the surface when firing nails.
Size adjustment - If you get a nailer that accepts different-sized nails you want to be able to adjust to the different sizes quickly and easily.
Carrying case - This just gives you a handy way to transport the device.
Work lights - Some of the newer nailers come with built-in lights so you can see exactly where you're planting your nail in dim light conditions.
Nail Gun FAQ
Q: Why you need a nail gun?
A: Here are 5 good reasons to have a nail gun in your arsenal:
You'll work faster
It protects you fingers
There's no need for a nail pouch
It provides more power
It's more accurate than hand nailing
Q: When and where to use a nail gun?
A: Nail guns have numerous applications for craftsmen and skilled DIYers. Some nailers are intended for heavy-duty construction while others are for more detailed work. Nailers are generally divided into the following categories:
Framing nailer - For framing houses, home additions, building decks, and constructing another medium to large-sized structures.
Finish nailer - The finishing nail gun is generally lighter than a framing nail gun and is often used for making furniture, installing molding in a house or installing cabinets.
Roofing nailer - This type of nail gun is designed specifically for the demands of the roofing industry and the installation of shingles.
Flooring nailer - Designed for the finer work of installing hardwood flooring.
Palm nailer - Single nail shooters designed to get into tight spaces.
Staplers and brad nailer - Lightweight nailers designed for more precise work.
Q: How to use a nail gun?
A: Using a nail gun is not like operating the space shuttle but there is without a doubt a right way and many wrong ways to do it. The following is the right way:
Load the nails - With the machine disconnected from the power source load the nails into the rack or coil either through the back or side of the magazine.
Put on your safety gear - This includes safety goggles and any other safety equipment the manufacturer recommends you wear.
Power up the gun - Once the gun is loaded and you have donned your safety gear power up the nail gun. Don't worry. Powering up the gun is not enough by itself to cause a nail to shoot from the gun.
Practice - When you are certain there is no one else in the immediate vicinity practice firing the gun into some wood scraps before actually firing it for work purposes. This will let you get a proper feel for the gun.
Position the gun - Set the tip of the nail gun up against the object/surface you intend to nail. One hand should be on the handle with your index finger on the trigger. The other hand should be supporting the gun. Remember the gun will kick when fired.
Fire the gun - Push the tip against the object/surface you intend to nail using only a bit of arm pressure. Never lean into the gun. Pull the trigger.
Check the nail - If the nail is not properly seated you may have pulled the gun away too soon or not applied quite enough pressure. Adjust and try again.
Disconnect - Always disconnect the power source before reloading, clearing a jam or performing any other type of maintenance.
Safety Tips
While it's important to follow proper safety procedures with all power tools nail guns represent an almost unique danger. The ability of the nail gun to launch a sharp metal projectile at speeds approaching 90 mph means that anyone in the line of fire could be in mortal danger. Therefore, safety is of the utmost concern. Here are some basic nail gun safety tips to take to heart.
Always inspect your nail gun before every use. If you notice anything that doesn't seem right don't use the nailer and contact the manufacturer with your concern.
Never alter a nail gun in any way. This could lead to catastrophic accidents.
Never, repeat never points a nail gun at another person under any circumstances.
Make sure others have cleared the area before you start operating the nail gun.
Always wear safety glass and any other safety equipment recommended by the manufacturer.
Never nail into an item that you are holding in your hand.
Keep your hands, feet, and other body parts completely clear of the firing area.
Never give the nailer to someone else to hold while you move around or shift positions.
Always make sure the nailer is disconnected from the air or power supply before inspecting it, performing maintenance, or trying to clear a jam.
Sign Up Now
GET THE VERY BEST OF GEARHUNGRY STRAIGHT TO YOUR INBOX