Best Rotary Tools In 2022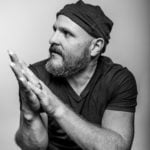 This product guide was written by Andrew Marshall
Last Updated
June 2, 2020
Andrew Marshall
Andrew Marshall is a writer, painter, photographer, and filmmaker. He primarily writes about the outdoors, though like most writers he's interested in just about everything. Andrew is a long-distance athlete with a passion for running and walking up and down mountains. Born and raised in the southeast, he now lives high in the Sierra Nevada with his wife and a freakishly large orange cat.
GearHungry may earn a small commission from affiliate links in this article.
Learn more
Rotary tools are handy to have around your home. It doesn't matter whether you're working on a small DIY project or carrying out major home renovations; a rotary tool will help you cut, sand, and even polish surfaces for a better final product. A rotary tool is very compact in design and often comes with a few attachments for versatile performance. To help you choose the best rotary tool, we have provided all the best options on the market today, and all the purchasing tips you will need while searching.
The Best Rotary Tool
Dremel 4300-5/40 High-Performance Rotary Tool Kit




The Dremel 4300 Rotary Tool Kit is our top product. According to several review websites online, and existing users around the world, this rotary tool is a high-performance and operates with LED for fine detail work. The Dremel tool kit features the tool itself, and forty other high-quality accessories stored in a durable plastic casing. A bonus to this kit is the set of five attachments, meant to aid in activities such as sanding and hollowing.
The Dremel rotary multi-tool uses a high-powered motor, which is very impressive when compared to other existing products on the market. This motor delivers the maximum performance in all situations, no matter how demanding the application might be. The Dremel 4300 tool kit offers variable speeds, ranging from 5,000 to 35,000 RPM. In designing this tool kit, the staff of Dremel wanted to create a cordless rotary tool that was as versatile as possible. The 4300 Rotary Tool kit works flawlessly with all Dremel accessories.
The Dremel's pilot light can illuminate all your projects for easy visibility. And besides the sturdy construction and sleek design of this rotary tool, Dremel engineers incorporated an innovative and patented airflow system, which prevents the build-up of heat for a more relaxed, smoother, and even quieter operation. The Dremel rotary tool kit comes with replaceable brushes that can be changed when damaged or old to extend the lifespan of your kit. Other features include a comfortable 360-degree grip zone enhanced by the units slim, ergonomic build. For more handy options to add to your workshop collection, check out our guide to the best oscillating tools.
Key Features:
Five attachments
40 accessories
Perfect for grinding, sanding, and engraving
Innovated airflow system
Specification:
Brand

Dremel

Model

4300-5/40

Weight

1.18 pounds
Good value 
High-quality performance
A vast range of accessories
Dremel 8220-1/28 12-Volt Max Cordless Rotary Tool Kit

There is another rotary tool from Dremel, and this product has made it to the second place on our list. The Dremel 8220 Rotary Tool Kit is a cordless tool kit that is highly versatile and can be used as a polisher, engraver, and sander at the same time. The Dremel 8220 tool kit is compelling, compact, and portable; all its operations are powered by a powerful lithium-ion battery with a maximum performance of 30,000 RPM. This tool also has a variable speed feature.
This rotary tool also has a lot of features worth discussing. The first feature we highlight is its versatility. It comes with attachments, the rotary tool itself, a charger, accessory case, plastic storage case, and 28 high-quality Dremel accessories. And for fast and easy accessory changes, the Dremel tool kit is designed and built with a patented EX twist nose cap.
The battery mentioned earlier is also removable. This feature is an excellent design because it allows you to charge the battery outside the rotary tool itself. Cut through metal, wood, concrete, marble, and all other materials with ease when you have the Dremel tool kit in your hands. Purchasing this tool kit offers you a two-year warranty on all parts, as well as customer service, available via email, chat, or phone. A very useful tool to have in your tool box.
Key Features:
1 attachment and 28 accessories
12V Lithium-Ion battery
Versatile rotary tool
360-degree grip zone
Specification:
Brand

Dremel

Model

8220-1/28

Weight

1.6 pounds
Lots of accessories
Ergonomic design
EZ change mechanism
On the heavy side
BLACK+DECKER RTX-B 3 Speed RTX Rotary Tool

Meet the Black + Decker RTX-B Rotary Tool, a special rotary tool with a storage case. It's an imported rotary tool that is full of all accessories you will need for your various tasks, both in the home and office. This rotary tool features five different accessories, a user guide, wrench, and a storage bag. All these elements go a long way to help you in the garage or when you're on the road. During your workshop times, you can change accessories with ease thanks to the exclusive RTX flip-lock spindle lock system. What's more, the Black + Decker RTX speed rotary kit works well with all standard rotary tool accessories, thanks to its universal collet system.
This rotary tool uses a powerful, high torque motor that delivers twice the power of all competing brands. Strength, durability, and precision are the main attributes associated with this rotary tool. Furthermore, accuracy is assured via the tool's variable speed settings. These three speeds include 12,000, 24,000, and 30,000 RPM.
We are recommending the Black + Decker rotary tools for all garages, homes, and offices because it is powerful and highly ergonomic. Its overall design comes with a non-slip grip that offers the most comfort during your work hours. This tool is most suitable for crafting and around-the-house projects and removes dust, smoothes, and shapes workpieces, and also creates drywall cut-outs on the job site. Existing users of the Black + Decker have commented on its durability, high efficiency, and intense power.
Key Features:
Three-speed electric rotary tool
An exclusive flip-lock spindle lock system
Imported
Universal collet system
Specification:
Brand

BLACK+DECKER

Model

RTX-B

Weight

1.05 pounds
Accepts all standard rotary tool accessories
Two-year parts and labor warranty
Variable speed from 5,000 to 32,000 rpm
Not a cordless rotary tool
Weak battery
Collet breaks easily




We all want the easy way out when it comes to household tasks, and this rotary power tool promises to bring our desires to reality. Dewalt is a leading manufacturer in the world of hardware tools, and it launched its latest product, the Dewalt Rotary Saw. This durable saw is one of the most powerful units in the market today, put together by the best engineering team in the world. If you're searching for a tool that is great for cutting, we will recommend this rotary. It is designed for use in all areas, whether it is your home garage, a job site, or any other area where saws are needed.
This rotary power tool from Dewalt includes a single drywall cutting bit and collets of various sizes. The first and most prominent feature of the Dewalt rotary saw is its slim body design. With such a configuration, users experience less fatigue, no matter how long they use the tool. Besides strength, durability is another trait of the Dewalt saw. It comes with a dust-sealed switch that keeps dust out at all times. 
The Dewalt rotary saw is a user-friendly unit that doesn't require skilled personnel or professional help. It features an easy-to-use turn-on/bump-off switch. The Dewalt saw provides jobsite durability via its jam pot construction. This saw cuts through pretty much everything; plywood, drywall, ceramic tiles, cement boards, and even Plexiglas. Our editorial team is confident that this saw will deliver all your cutting needs at a that everyone can afford. Our guide to the best reciprocating saws features more quality tools like this, so check them out.
Key Features:
Five amps, 30,000 rpm motor
Slim body design
Dust-sealed switch
Jampot construction
Specification:
Brand

DEWALT

Model

DW660

Weight

3.5 pounds
Durable unit
Powerful
Great for cutting
Can be hard to control
Not ergonomic.
The bit is a little cheap

Are you ready to personalize your home? Tacklife has got you covered. The Tacklife Rotary Tool is a very durable, strong, and affordable tool. According to existing users and rotary tool experts, this is one of the very best in today's market, with features that guarantee an impressive performance for days on end.
The Tacklife rotary tool features 135W power variable speed, a flex shaft, and sixty other accessories that make your job easy. The sole aim of this tool kit is to enable users to undertake basic crafting and around-the-home projects, which may otherwise require you to engage an external person. The Tacklife tool works with adjustable rotation speeds, and these speeds can be used for grinding, cutting, drilling, engraving, and even polishing. The possibilities are endless.
This tool comes with versatile accessories designed with ergonomic features such as a handy and comfortable grip. The hands are always busy with the rotary tool; thus, they need to feel comfortable at all times. The ergonomic design features a streamlined aesthetic that makes operations more straightforward. You may also be interested in some of these top random orbital sanders from our list, so check them out.
Key Features:
Comes with Flex Shaft and 60 accessories
135W power variable speed
six-speed adjustable rotation
streamlined ergonomic design
Specification:
Brand

TACKLIFE

Model

RTD34AC

Weight

3.25 pounds
Fast, easy digital controls
Very light and comfortable to hold
Switch gets stuck often
The user manual is tough to comprehend
WEN 2305 Rotary Tool Kit with Flex Shaft




Meet the WEN Rotary Tool, the last unit introduced by leading manufacturer WEN. This is a versatile and powerful tool kit that includes a 100-piece accessory set made up of sanding discs, mandrels, and polishing pads. The speed of this tool kit varies from 8,000 to 30,000 RPM.
The WEN rotary tool kit is designed with the on-board spindle lock and 2.3 mm & 3.2 mm collets that enable you to change bits easily and quickly. For jobs requiring intricate precision and detail, attach the flex shaft included in the WEN Rotary tool kit to the tool. You can take this rotary tool on all your travels with ease because it is so light and portable.
The lightweight nature of this rotary tool, together with its intricate design, allows for the carving of small, sophisticated patterns in any material you can think of. An amazing tool, just like some of these cordless drills from our list.
Key Features:
100-piece accessory set
Variable speed
Included flex shaft
Lightweight build
Specification:
Brand

WEN

Model

2305

Weight

3.6 pounds
Solid unit
Variable speed dial
Vibration is quite strong
Can overheat on occasion
Rotary Tool Buying Guide
All over the world, in various garages, rotary tools are known to be versatile and user-friendly tools. It's safe to say that purchasing a quality rotary tool is a sound investment. Our buying guide will help you make an informed choice.
Features To Look For In Rotary Tools
Rotary tools are available in different types, and such variety might make your search complicated. In the following paragraphs, we discuss the vital design considerations that you need to take into account when searching for your perfect rotary tool. The considerations include price, portability, and availability of attachments.
Power - Amps are the term of measurement often used to rate rotary tools. This rating is indicative of the engine power used in each rotary too. Power as a design consideration is essential because you need to purchase a model that offers you great value and can handle the types of jobs you'll throw at it. There are two major types of rotary tools; the cordless and corded. Each has it's own power considerations.
For the cordless tools, their power ratings are given and specified in terms of volts. Power determines the run time for your chosen model.
Speeds - The second factor you need to consider is the speed of your rotary tool, also known as Rotations Per Minute (RPM). The level of precision and cleanliness of each hole and cuts is determined by how fast your tool spins. Some tasks require faster speeds, and some of these activities include polishing metal sanding wood. A higher RPM will generally remove more material faster.
Attachments - Almost all rotary tools come with a wide range of accessories, some reaching up to 100 pieces. If you want a tool kit that has as many devices as possible for your endless tasks, you should take a look at more than one rotary tool kit.
A typical tool kit should have accessories that enable you to sand, cut, and saw. Before you make a purchase, check the reviews of all brands, to find out how many attachments they offer.
Ergonomics - To save your hands from damage and hurt, it is good to choose rotary tools that come with non-slip grip handles and elements. Consider how long you will be using your tool, and what tasks you'll be doing before you make the final decision.
Portability - A cordless rotary tool is one unit to consider if portability is an essential factor for you. These are models you can move around freely without worrying about interference from long cords. The downside to cordless rotary tools is that they are heavy and bulky since they carry their battery within them. Cordless tools need to be charged on occasion. The corded rotary tool is best suited for those who wish for a lighter model with more power.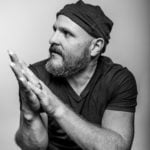 Andrew Marshall is a writer, painter, photographer, and filmmaker. He primarily writes about the outdoors, though like most writers he's interested in just about everything. Andrew is a long-distance athlete with a passion for running and walking up and down mountains. Born and raised in the southeast, he now lives high in the Sierra Nevada with his wife and a freakishly large orange cat.
Sign Up Now
GET THE VERY BEST OF GEARHUNGRY STRAIGHT TO YOUR INBOX