Best Outdoor TV Antennas On The Market in 2022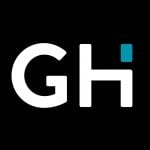 This product guide was written by GearHungry Staff
Last Updated
January 23, 2018
GearHungry Staff
GearHungry Staff posts are a compilation of work by various members of our editorial team. We update old articles regularly to provide you the most current information. You can learn more about our staff
here
.
GearHungry may earn a small commission from affiliate links in this article.
Learn more
You! Yes, you there! Do you happen to be paying an extortionate monthly fee to money grabbing cable companies in order to watch network channels such as CBS, NBC, ABC, Fox, Univision, CW, PBS? What if we told you there was a device you could buy that would let you watch all those same channels, and more, without paying a penny to the cable companies, and it was completely legal! And you could watch these channels in pin sharp, crystal clear 1080p and 4k from your remote!
For those of you who are unaware of outdoor antennas, red flags have likely gone up, and we don't blame you, as, the majority of time, when a someone tells you that you can get for free something that usually costs a hefty monthly fee, it's almost always hot air, and so, you are right to be super sceptical.
But there are times when it's the real deal, this is one of those times. I can imagine you rolling your eyes, thinking, of course we're going to say that. But, here's the thing, don't just take our word for it. Check out the ten outdoor TV antennas below (which happen to be the best 10 on the market right now), and take a skim read of the countless unbiased, positive Amazon reviews for them, with most of the reviewers gushing about cutting or cancelling their cable bill for good.
We've spent the best part of two weeks doing the laborious work of trawling through countless outdoor TV antennas (there are a lot on the market right now), and painstakingly selecting the ten which we believe are the very best on the market today.
The Best Outdoor Antenna
Vansky Outdoor 150 Mile Motorized TV Antenna

The Vansky Outdoor Motorized OTA Amplified HD TV antenna has been manufactured with a magnificent 150 miles range, for quick, convenient and stable connections. In contribution to the range on this antenna, the picture quality provided is at an astonishing 1080P in clear HD which assures the best viewing experience, without the need for cables or monthly subscriptions. Additionally, this antenna also features a built-in rotor which means it can be rotated at a 360 degrees axis, which is an amazing advantage that allows the antenna to pick up better reception, unlike fixed antennas. And according to the specification listed, it is able to support two TVs at the same time.
Furthermore, amazingly, this antenna does not require the use of a slitter or any type of adapter, and due to its strong and durable build, it is able to withstand the toughest of weather conditions; its anti-storm, anti-wind, and anti-snow features all work efficiently to prevent interruption during your viewing adventures. Even better is the fact that it offers low noise production when establishing connections, resulting in absolute viewing comfort whilst using it. In addition to all these features, the assembling process of the Vansky Outdoor Motorized OTA Amplified HD TV antenna is pretty straightforward – the overall package comes with wireless remote control, coupled with a control box, and output points for dual television connection.
Key Features:
Easy assemblage
150-mile range
Able to support two televisions
360 degrees rotation
Specification:
Brand

Vansky

Model

VS-OTX01

Weight

4.4 pounds
Five Star Outdoor Digital Amplified HDTV Antenna

The Five Star Outdoor Digital Amplified HD TV antenna offers an incredible range when it comes to receiving channel signals and has been constructed with a 200-mile range, in order to adequately deliver high signal reception. This, alongside the contributing factor of the 360 degrees rotation feature, further allows for a wider reception of signals. Another intuitive thing about this antenna is that it comes with a built-in smart chip known as 'intelligent gain', that not only adequately contributes to its effectiveness but also assists with adjustability, when it comes to signal reception; thus, delivering high-quality imagery when needed.
Additionally, the Five Star Outdoor Digital Amplified HD TV antenna has been built with a special functionality operated by enhanced reflector panels that facilitates the receiving of signals with extremely high resolution. What's more, the quality ranges to 1080P HD with great reception and for extreme viewing pleasure, this antenna provides up to 4000 channels, giving unlimited choices for users to select from. This is further accomplished with the help of the 6 UHF reflector functionality that makes it easy to access these channels; which all have suitable high definition quality. And with an extra VHF reflector included, you are assured of improved electrical performance that far surpasses many other outdoor antennae. In addition to all these features, this antenna can support up to 5 televisions, offering great value for one purchase. Overall, this is a high-performance product – alongside its ability to deliver multiple viewing experiences in HD at once, there is an added advantage of receiving FM radio signals to enjoy audio channels just when you need it.
Key Features:
Supports up to 5 TVs
360 degrees rotation
Up to 4000 channels
Connects to FM signals
Specification:
Brand

Five Star

Weight

6.05 pounds
RCA Outdoor Yagi Outdoor TV Antenna





The RCA Yagi is a very robust, sturdy and incredibly feature rich antenna. Don't let it's classic, old school design fool you, it's suped up with very 2017 technology.
The antenna has a unique cross-phase, multi-element design which enables you to receive dramatically enhanced reception, resulting in a lot more channels. On the topic of channels, this thing receives both UHF and VHF signals, in other words, you'll get the full spectrum of channels.
You know how we mentioned above that this is an old school looking antenna with very new school technology built in? Well, let us elaborate. You can pair the antenna with all the latest streaming devices (Apple TV, Roku, Xbox ect), so you can now get live TV alongside your favorite shows from the streaming devices.
The antenna is also ridiculously easy to set up and mount. With regards to set up, the company provides a quick, three-step, set up process that is so damn easy we can summarise it here.
1) Connect the main coax cable to the back of your digital-ready TV.
2) Find the perfect placement for the antenna.
3) Scan for available channels, grab a chair and enjoy the channels.
Yes, it's that easy. Mounting is just as simple, especially as the package includes a mast, locking mast clamp and mounting hardware.
One of the areas where this antenna really does shine, and something we briefly mentioned at the start of this section, is build quality. This thing is built like a tank and is designed to withstand extreme weather conditions. The antenna is designed and engineered in the US and every part of it is built with premium components. Oh, and it meets or exceeds all quality and performance standards that are set out by the Consumer Electronics Association (CEA).
Key Features:
UHF and VHF reception
70 miles range
Enhanced reception technology
SmartBoost technology
Specification:
Brand

RCA

Model

ANT751Z

Weight

2 pounds
Antennas Direct ClearStream 2V TV Antenna

This ClearStream 2V TV antenna operates via a patented technology that is able to receive uninterrupted signals for a better reception flow. It features an adequate range of up to 60 miles, effective enough to deliver outstanding quality. What's more, it also works effectively in remote areas that face difficulties in receiving signals. Likewise, due to the specific designs and functionalities that this antenna wields, it effectively operates in high-density areas with high buildings and structures that are certain to block off signal pathways. And with the patented loop design, it is easy for the antenna to pick up an incredibly wide amount of frequencies, as supposed to other basic antenna models.
In addition to the above features, this ClearStream antenna comes with a reflector that concentrates power in different given angles, in order to establish an outstanding range; this also comes with the advantage of eliminating multiple pathway interference. Furthermore, for better quality and to maintain a secured connection, it provides both UHF and VHF reception and also features a wide beam that further aids in delivering a vast angle of connections. As a profitable benefit, the ClearStream 2V TV antenna comes with its mounting hardware to ensure a convenient installation process. Overall, the design of this antenna was implemented to assure users of extreme quality when it comes to their viewing experience.
Key Features:
60 miles range
UHF and VHF reception
Patented loop design
20-inch mount included
Specification:
Brand

Antennas Direct

Model

C2-V-CJM

Weight

5.1 pounds
GE 33692 Outdoor TV Antenna





First off, GE 33692 outdoor antenna is from one of the most well known and most reputable companies in the world, so you know it will be a solid product. The antenna has an impressive range of 60 miles and allows you watch premium channels including CBS, NBC, ABC, Fox, Univision, CW and PBS. It has Signal Enhancing Reflectors which drastically increases signal strength and go a long way in reducing dropouts. This technology allows the antenna to effortlessly deliver uncompressed 1080p signals for pin sharp, crystal clear images.
Further, the antenna has Broad-Spectrum reception which allows you to receive VHF and UHF stations, in other words, a lot more channels for your buck! In terms of design, the antenna is attractive with a small footprint so won't draw a lot of attention, and it comes with mounting bracket, mast and full assembly instructions. For more great tech options for your home, check out our guide to the best smart home devices.





8 Element Bowtie switches things up in a big way compared to the antennas mentioned above, and its design approach has paid off handsomely judging by our take on the product and the legion of die-hard fans of the product as is evidenced by the endless string of glowing reviews for it on Amazon.com
So, what's so different about it? Well, it utilises 8 individual antennas resulting in an unsurpassed gain of 17.4 dbi, cementing it as the most powerful antenna in the world. Further, the unique, and patented brackets allow the two panels to target broadcasts at multiple directions at the same time. This results in more channels at a higher clarity. All of this makes this system not only great for urban areas but also for rural areas where heavy foliage and roofing materials often reduce the incoming signal quite dramatically.
Although the bowtie antenna system design has been around for a long time, Antennas Direct's most unique innovation was making the system much smaller than current legacy systems whilst at the same twice as powerful. The system we are discussing here has an impressive range of 60 miles.
Although the 8-element antenna looks like something out of a spaceship so assumed to be impossibly difficult to set up, it is actually super easy and the set up doesn't deviate much from the way other single antennas (like the ones reviewed above) are set up.
Channel Master EXTREMEtenna 80





First off, we absolutely love the name! EXTREMEtenna, why didn't anyone else think of that? The EXTREMEtenna 80 is an eight bay, phased array, outdoor antenna that is fully multi directional. This thing picks up everything, no seriously, we mean it. It scoops up both high definition and digital signals from a span of 180 degrees and a range of 80 miles. We're talking UHF, VHF, FM and HD. Told you, the whole shebang. In terms of channels, that is major local networks such as ABC, CBS, FOX, NBC, PBS and The CW beaming onto your TV screen in glorious 1080p.
With regards to design, this antenna isn't the smallest one we've reviewed so far, but it is undoubtedly the most EXTREME…sorry…we couldn't resist. On a serious note, I believe the fact that it captures the full spectrum of signals goes a long way in redeeming its slightly larger size and less sophisticated design.
With regards to installation, we're pleased to say it's easy as pie to install. Most of it comes pre-assembled in the box with a built in balun allowing you to quickly and effortlessly attach an antenna mast and connect the coxial cable to your TV. It's crucial to note however, that although the hardware to attach the antenna to a mast is included, the mast is not included and has to be purchased separately, which is a slight downer.
Outdoor Antenna Buyers Guide
Range Summary Table For All Ten Outdoor Antennas
| | |
| --- | --- |
| | Range (Up To – In Miles) (Approx) |
| GE 33692 Attic Mount HD Antenna. | |
| | |
| RCA Compact Outdoor Yagi Antenna. | |
| Tree New Bee Outdoor Antenna (TNB-WA2608). | |
| Tree New Bee Outdoor Antenna (TNB-WA2805). | |
| 8 Element Bowtie Indoor/Outdoor HDTV Antenna. | |
| Channel Master EXTREMEtenna 80. | |
| 1ByOne High Performance Outdoor Antenna. | |
| Mohu Sky MH-110585 Outdoor Antenna. | |
| 1ByOne Amplified Outdoor Antenna. | |

An Explanation Of What Determines Which Channels You Receive And How Clear They Are
When you buy a new outdoor antenna, other than the antenna you buy of course, there are several things that will largely determine which channels you receive, how many channels you receive and how clear they will be on your TV set. We have outlined these things below;
Distance your house is from the TV towers – Put simply, the closer your house happens to be to your local TV tower(s), the better your reception will be and the more local channels you will receive. If you are far from your local towers you can compensate for this by buying an antenna with a longer range and better coverage technology.
Thankfully, you can find out how far the local TV towers are from your home and subsequently how many, and even which specific channels you are likely to receive by following this link; http://dtv.gov/maps. This way you can find out what you can likely expect before ordering an outdoor antenna.
The weather - If you live in an area that regularly suffers from extreme adverse weather conditions (heavy wind, snow or rain) then you are likely to get fewer channels and at a poorer quality than someone who is in an area without adverse weather conditions to contend with. If you do happen to live in an area with harsh weather then buying an outdoor antenna that is specifically designed to withstand harsh weather conditions, (such as some of the ones mentioned in the above section), will go a long way in enabling you to get the larger number of channels and clearest reception possible.
The terrain – Similarly to weather, if your surrounding area has less than ideal terrain (hilly, woodland ect) then you are much less likely to receive a large number of channels and clear reception quality.
How to install a TV antenna – The installation procedure will vary depending on the brand and model of outdoor antenna you purchase, but overall, thankfully, outdoor antennas are really easy to install and set up. Broadly, the steps for most of them resemble something like this;
1) Connect the main coax cable to the back of your digital-ready TV.
2) Find the perfect placement for the antenna.
3) Scan for available channels, grab a chair and enjoy the channels.
Those were the three step instructions for the RCA Compact Outdoor Yagi Antenna (number three on our top 10 list), but you will find that most outdoor antennas have a similar installation procedure. The common variations are that some antennas come with specific parts prebuilt and some antennas don't come with all the parts/accessories needed for installation and set-up.
We recommend you thoroughly read what you will be getting in the box and what you will need to install the outdoor antenna on your home before buying an outdoor antenna.

Outdoor Antenna FAQ
Q: What is the best HDTV outdoor antenna?
A: Now this is the golden question, and answering it has been the main purpose of this article. After doing our extensive research we concluded that there isn't one single best HDTV antenna, but around 10, (which we covered in detail in the above section). And the ultimate best one will largely be determined based on your unique circumstances and criteria. For example, for someone living in an area with adverse weather conditions(heavy rain, snow, wind), the 1ByOne Amplified Outdoor Antenna would likely be the best one as it has certain features that allow it to withstand poor weather conditions better than other similarly priced antennas. Rest assured though, the 10 outdoor antennas we reviewed in the above section represent the very best outdoor antennas out of the hundreds that are on the market today.
Q: What is the best long range outdoor antenna?
A: If your criteria is purely range then the Tree New Bee Outdoor Antenna (TNB-WA2805) is, in our opinion, what you should go for as it has a jaw dropping range of 150 miles, so double that of most outdoor antennas.
Q: What's the smallest outdoor TV antenna?
A: This is a question we are getting more and more often as people, rightly, don't want large, garish antennas protruding from their homes, attracting unwanted attention and just making their home look worse. Of the ten outdoor antennas we reviewed, one of the smallest was the Mohu Sky MH-110585 Outdoor Antenna. Not only is it incredibly small and inconspicuous, it's also super thin (less than 1 inch thick) and really light (weighs around 3 pounds).
Q: Can you hide an outdoor TV antenna?
A: You can. But we recommend not "hiding" it per se, as that would likely reduce the signal quality being received. Instead we recommend you opt for one of the smaller, more compact and more inconspicuous outdoor antennas, such as the Mohu Sky MH-110585 Outdoor Antenna. Once that thing is up you won't have to "hide" it as it's so small and draws so little attention that you will forget it's there.
Sign Up Now
GET THE VERY BEST OF GEARHUNGRY STRAIGHT TO YOUR INBOX