Best Bench Vises In 2022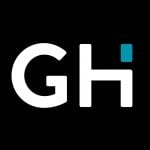 This product guide was written by GearHungry Staff
Last Updated
February 8, 2019
GearHungry Staff
GearHungry Staff posts are a compilation of work by various members of our editorial team. We update old articles regularly to provide you the most current information. You can learn more about our staff
here
.
GearHungry may earn a small commission from affiliate links in this article.
Learn more
In order to work with metal and wood safely, a bench vise is an essential tool for your workbench. These units offer powerful grip and stability to make your work easier and quicker. At Gearhungry, we have created a list of our favorite picks to help you make the best decision when searching for the best bench vise. Our article also offers readers all the essential factors to consider when looking out for the best fit for your shop.
The Best Bench Vise
Irwin Tools Clamp-On Bench Vise
The best bench vise available in today's market for light to medium use is the Irwin Tools Clamp-On Vise. Even though it's not engineered to accommodate heavy-duty activities, this bench vise is an exceptional unit made from a durable, long-lasting material. The tabletop vice is a 6-inch heavy-duty bench vise made from cast iron. It features durable and robust main jaws constructed with steel for increased efficiency.
The Irwin bench vise is ideal for your workshop and can be a great gift option for individuals who love fixing and building their units. It is economically friendly, offers high-quality service and enhances safe operations at all times. Keep it always handy on your portable workbench.
Key Features:
Anvil shaping horn
Sturdy integrated pipe jaws
Clamp-on feature
For general purpose work
Specification:
Brand

Irwin Tools

Model

226303ZR

Weight

1.85 pounds
Yost LV-4 Home Bench Vise
The Yost LV-4 Home Vise is one of the many products that tell the centenary story of the Yost company. With over a hundred years in the production business, Yost is well-known for creating some of the world's best tools. All items created are launched only after rigorous testing and evaluation, to ensure that they offer nothing but the best of performance to users. Yost prides itself in the creation of quality clamping tools, a passion they have fuelled and perfected over the years. Whenever you decide to purchase a new bench vice for sale, think about the Yost LV-4 Bench Vise before any other model.
The Yost vise is a home workshop vise with a 4-1/2 swivel base. It boasts of a cast iron construction and features main jaws made of steel. Concerning work positioning, this unit can be rotated up to 240 degrees on its base, enabling you to work from various angles, depending on your preference. The base design has been upgraded to reduce the side to side movement. It also features a lockdown and threaded spindle constructed from steel, to enhance its durability and increase dependability. The lifespan of this bench vise is extended through a powder coat used to paint its various parts.
Other features of this unit include an acme threaded central screw, a cast in place pipe jaw that grips varying diameters of round stock and a locking C collar for swift engagement and disengagement of the central screw. It is built by professionals with decades of experience to make your work faster, easier and safer. If you ever need a clamping tool, you must get the Yost LV-4 before all other models. This also makes a perfect DIY gift for a handyman in your life.
Key Features:
Home Workshop vise
Jaw opening 3
Swivel base
Jaw width 4-1/2″
Specification:
Brand

Yost Tools

Model

LV-4

Weight

10.6 pounds
Wilton 11104 Wilton Bench Vise
Made from high strength steel, the Wilton 11104 Bench Vise is the best workbench vise on the market. With many models and brands constructed from forged iron or cast iron, their level of durability cannot be compared to that of the Wilton bench vise. Despite it being on the heavy side of bench vises at a whopping 38.8 lbs, the performance of this unit is what matters. The large anvil work surface and double lockdown swivel bases system included in the design of the Wilton 11104 vise make this unit relatively versatile and not just sturdy.
Unlike other models from various manufacturers, the movement is limited with this unit, since its swivel base rotates only up to 90 degrees. This means the movement of work is restricted, reducing the product's flexibility. This, however, seems to be the only negative aspect of the design. It offers plenty of space to grip all critical objects, with a clamping capacity of 6-inches by 6-inches. The most notable feature possessed by the robust main jaws of this workbench vice is their ability to be replaced when worn out. If you're looking for a workbench vise with assured longevity, the Wilton 11104 is your best bet.
Once a purchase is made, customers are offered a lifetime warranty on their product, an addition greatly appreciated by customers around the world. Installation of this unit after a purchase is straightforward and doesn't require specialized skills or knowledge. The Wilton vise is a significant investment any individual can make for their shop or garage workbench. If you are a handyman, make sure you also check our guide to the best nail guns.
Key Features:
Made from high strength steel
Double Lock Down Swivel Base
90-degree swivel rotation
38.8lbs
Specification:
Brand

Wilton

Model

11104

Weight

15 pounds
Performance Tool MV8 Hammer Tough 8
The Performance Tool MV8 Hammer Machinist Vise is a heavy-duty, well-engineered bench vise, made specifically for heavy-duty works. It is a durable unit with increased longevity, made possible through its chrome plated hardware and durable powder coat finish. At first glance, this workbench unit may seem intimidating, but it is one of the best groups in the industry, recommended for both DIY beginners and professionals who want to amen larger items. The heavy-duty nature of this unit makes it highly resistant to wear and tear from regular use.
This table vice features a 3-inch throat depth with its main steel constructed jaws opening up to about 7-inches. With such a diameter, this unit can hold all the large items you intend to work with comfortably. It also features a polished anvil surface for all your metalwork and other jobs that require the use of a large surface area. Complete all your difficult tasks with ease by getting the MV8 machinist Vise which features a 360-degree rotation swivel base. With confidence so strong in the works of their hands, Performance Tool staff believe you can never go wrong with this vise. Make sure you also check our guide to the best tool bags.
Key Features:
Heavy duty
360º swivel base
Powder coat finish
Chrome plated hardware
Specification:
Brand

Performance Tool

Model

MV8

Weight

42 pounds
PanaVise 301 Standard PanaVise
Do you need a bench vise for some home repairs, electronics, your workbench or for your hobbies? Get yourself the PanaVise 301 Standard Vise. It is the best vise designed for all your small projects around your home. With is a straightforward operation system which comprises of a single knob, this unit can move in through three different planes, rotating from 90 through to 360 degrees. It is also compatible with all Panavise equipment and accessories, especially their base mounts. It is one precise tool with excellent holding power and security.
The PanaVise bench vise features smooth insulated nylon jaws, a detachable head assembly, heat-tolerant construction materials and a gentle holding power. It is generally a generally lightweight design that is well suited for most industrial and hobby applications. This bench vise features the split-ball system to ensure the stability of the vise's head while it works. This split-ball system is a design in which the vise head assembly is directly connected to a die cast zinc base by their patented ball joint clamp system. Despite the vise head being kept securely in position, it can be rotated and maneuvered when needed, along three different planes with ease.
The head assembly of the PanaVise is exceptionally resistant to heat, since most vise applications such as gluing, jewelry making and circuit board wiring involve the exposure to heat. This unit accommodates temperatures of up to 300 degrees which makes it suitable for all forms of activities that require vise application. The nylon designed jaws are also resistant to both heat and electricity, and they can be changed if they wear out. Once a purchase is made, customers are offered a user's manual and a lifetime warranty on their product. Our handy guide to the best bench grinders features more great products like this.
Key Features:
Single knob controls
Compatibility with all Panavise base mounts
Limited lifetime warranty
Continuous heat tolerance
Specification:
Brand

PanaVise

Model

301

Weight

2.78 pounds
The Yost Vise FSV-4 is a member of Yost's FSV vises line. It carries the general lightweight yet robust trademark possessed by all models in that line and is designed for both longevity and durability. With forged steel construction, this unit has a body that is stronger than cast iron three times over. The engineering of the FSV-4 is such that performs excellently when used for all your demanding projects. This unit does its best not to compromise on its clamping force, despite its lightweight design.
The FSV-4 bench vise works with precision, thanks to its machined main bar. It also features two Allen sets that can be adjusted if the bar of the clamp wears down. The adjustment process is done to ensure that every time this unit is used, it will close flush and continue its operations without any interference. Another unique feature of this bench vise is its oversized machined anvil surface. This feature is unique to Yost products, especially those manufactured from forged steel. The large machined surface is ideal for all your metal bending and shaping. It is the most durable working surface found on traditional cast iron vise designs.
Another feature that elevates this bench vise among the competition is its replaceable pipe jaws and machinist. The jaws are included in the design for better grip on surfaces being worked on. The ability to replace your pipe jaws when they wear out is a brilliant additional feature and one that makes this unit the most purchased item of the company. Find more great products like this by checking out our guide to the best multimeters.
Key Features:
Swivel base
For heavy-duty applications
Forged steel body
Lightweight
Specification:
Brand

Yost Tools

Model

FSV-4

Weight

22 pounds
Milling Machine Lockdown Vise
Durability, stability, functionality, and quality are trademarks often attributed to the CNC milling Lockdown Vise. This is one of the best metal bench vises in existence, and it is for a good reason. Over the years, CNC has established itself as a household name among bench vise users. It is always among the top ten recommendations made to people in need of robust units for all their metal works and milling activities. With such a unit in your workshop, you're assured of an enjoyable working experience that won't take too much of your time.
The CNC Milling Machine is unique, from its construction to its use. It features construction with help from the highest quality ductile 80,000 PSI iron, a reliable and robust material that doesn't bend easily. Engineered to keep your piece in the right spot at all times, this table vice features a horizontal force design that pushes the jaws downward to make your work easier. It also features perfectly aligned precision gowned jaws made from premium quality products for enhanced durability. This milling machine may seem different from other bench vises, but it is precisely what you need for your next job.
It is used together with most milling machines and does it's job precisely. Concerning its cost, the CNC Milling Vise out-performs many other competing models that are three times its price. It is a budget-friendly unit that is designed by professionals for other professionals, especially those who come into contact with milling machines regularly. If you like DIY projects, check out our guide to the best random orbital sanders.
Key Features:
Premium quality swiveling
Perfectly aligned precision gowned jaws
Iron 80000 PSI for minimum bending
Acme screws
Specification:
Brand

HardwareFactory Store

Model

15979

Weight

30.3 pounds
Forward DT08125A 5-Inch Heavy Duty Bench Vise
The Forward DT08125A gives you everything you need from a bench vise. It's super strong, easy-to-use, and completely reliable. It's made from high-strength ductile iron, which gives it a strength of 60,000 PSI. To put that in perspective, concrete is around 3,000 PSI. That basically means you can work on the material clamped in the vise without worrying about causing the vise any damage at all. 
It doesn't come with mounting bolts but you can find the correct type (five-inch) at any hardware store. Then, once it's mounted, you just spin the handle to loosen and tighten the vise. It features powerful jaws for gripping, has a large anvil for easy operation, and is painted with protective paint. Plus, it's completely closed to prevent water, dust, and debris from getting inside, so it should last a lifetime. 
Key Features:
Made from high-strength ductile iron
PSI – 60,000
Requires 5-inch mounting bolts (not included)
Completely closed 
Rotatable by 360º
Specification:
Brand

Forward

Model

DT08125A

Weight

34.8 pounds
Bench Vise Buying Guide & FAQ
Most vises have the same design intention, and as such, they're all pretty similar in their construction. There are some bench vises with unique features that set them apart from the competition. Some features to note when making a selection include the anvil, swivel and quick release, but the most critical element is the jaw of your bench vise.
What To Consider When Buying A Bench Vise
Jaws - Two main jaws are used by the bench vise. One jaw is designed to be stationary while one opens to accommodate your metal pieces. An essential feature of the vise unit, the jaws are available in various styles and sizes, to suit the various jobs you undertake. It is imperative that the size and style of your bench vise are studied to know the best option for your required tasks. For example, some bench vises feature v-jaws, and these units are well suited for metal works, while flat jaws are ideal for use on planks of wood.
Quick Release - the quick release feature doesn't exist in all bench vises. Each time you want to release an object from the jaws of your bench, its quick release is the most vital feature to consider. With the quick release feature, you don't have to manually twist the spindle, making the release process easier and faster. It is essential that users keep an eye out to identify the presence of a quick release option in the product description section.
Swivel - the swivel feature of the bench vise offers extreme flexibility to holding objects, and it is advantageous to the general operation of your clamp. Most often, the base swivel is the most common type of rotation used for bench vises. Pivots are used to offer users with better access to the objects being worked on, making the process of cutting and sanding easier.
Anvil -  an anvil is a flat surface added to the bench vise to enable you to work with ease. It is a durable surface that helps users whose jobs involve regular striking of a material. The anvil is included in the design to enable users to apply repeatedly heavy pressure without affecting the workbench itself. Anvils protect your tools, materials and workbench from experiencing extreme damage associated with your works.
Mount Type - If you're planning to use significant clamping pressure, the mount is an essential feature needed in your bench vise. It is a heavy-duty way of fixing your unit. Typically, bench vises feature two different types of mounting interfaces, the clamp type and the bolt-on-type. The bolt-type helps secure the bench vise to your work surface via its four bolt composition. The clamp type bench vises lack the security of the bolt-on but are generally easier to install, and as such, they're ideal for lighter applications. Most often, bench vise experts recommend bench vises that feature the bolt-on mounting interface.
What Can You Use A Bench Vise For
A bench vise is used primarily to hold something in place securely while offering an extra degree of versatility when mounted onto a workbench. There are many uses of a bench vise, and some of them include;
Cutting: a bench vise allows you to cut through materials such as wood or metal easily within a short period. They hold your content in place and as such, reduces the amount of power needed for the cutting process.
Sanding: bench vises make the process of sanding quicker by offering stability in times where the pressure is needed.
Drilling: drilling is an activity that requires specific markings and measurements thus, it requires a great deal of precision and stability. The bench vise holds your material in place to prevent you from making a mess of your work.
Gluing: a lesser-known use of the bench vise is gluing. This unit can be accommodating when putting materials together in precise areas, holding them in place until it is thoroughly dried.
How To Install A Bench Vise
The bench vise is installed through its adjustable clamp, located underneath and above the bench top. This method is straightforward and the most common practice found in many fasteners.
Bench Vise FAQ
Q: How does a bench vise work?
A: A bench vise is an integral tool and a common mechanical device used to hold workpiece stationary. It is used mostly in metalworking and woodworking applications and can be attached to a workbench during operations such as planning, sawing and drilling.
Q: What are the main parts of a bench vise?
A: The integral parts of a bench vise include the static jaw, the moving jaw, the handle and the slide. Some vise models feature additional elements such as a quick release or the anvil.
Q: How important is a swivel base?
A: When it comes to working versatility, the bench vise is an essential unit needed in any shop or garage for the sanding or cutting of wood or metal.
Our Top Pick
The first product on our list and our favorite model is the Irwin Tools Clamp-On Vise. It features up to 3000 lbs of strong clamping pressure, which further enhances its durability and functionality. With the width of these jaws being a great 6-inches, this unit can be incorporated with pipe jaws and anvil to deliver excellent grip to users, in addition to its solid base. The main jaws feature a safety element that holds the slide in place during use. The major features that excite customers about this product are its strong locking feature, as well as its efficient rotating base, which helps in the smooth operations of the unit.
Sources:
Anvil - Wikipedia
Cast iron - Wikipedia
Die cast zinc - Wikipedia
Sign Up Now
GET THE VERY BEST OF GEARHUNGRY STRAIGHT TO YOUR INBOX