GearHungry may earn a small commission from affiliate links in this article.
Learn more
Nature For Mental Health
To paraphrase the Wild West legend Buffalo Bill, when it comes to the benefits of the great outdoors, "never resist the call of the trail". OK, the guy was probably riding for his life across the plains rather than out on a simple leisure hike, but you get the gist.
There is an outdoor adventurer in all of us and if we can just make the effort to get off the beaten track and back to nature as often as we can, our health and wellbeing will be all the better for it.
The many ways in which nature can boost your health are well-documented, with enough medical research and science papers out there to keep you in kindling for a lifetime of campfires. From boosting memory and concentration to improving fitness levels and helping beat depression, when it comes to keeping healthy the great outdoors is a mighty force to be reckoned with.
Yet the simple pleasure of hanging out with Mother Nature can often be overlooked in today's tech-driven, fast-paced world where we seem to have very little downtime in our on-the-go, busy lives. So, if you are feeling a little jaded with city life and your health and fitness could do with a natural power boost, then now's the time to put a day or two into your diary and head for the hills.
To inspire you, here are just five reasons why for your health's sake you should answer the call of the wild:
Live The Natural Life
A couple of days under canvas can really work wonders and get you totally into the nature zone. Fresh air, big night skies, campfires, off the beaten track campsites or unspoilt wild camping locations; with a little planning and preparation, you can't beat a camping trip when it comes to learning how to unwind.
Embracing a simpler life and hunkering down in your sleeping bag after an awesome day out on the trail can be a fantastic way to tap into nature and boost your health.  Just a few nights away from all those bright city lights and you'll find your internal body clock rediscovering its own natural rhythm and your depleted energy levels replenished after a good night's sleep.
Use your day to get the blood pumping – mountain biking, creek swimming, crag climbing, river rafting are just a few ways to make the great outdoors your adrenalin playground.  Then chill out by the camping grill, cold beer in hand and spend some downtime with your friends – or the cicadas if you plan to go wild alone!
You can't leave a camping trip into the wilderness totally to chance and it is essential you have the right kit and equipment with you but with a good camping tent and all your supplies, you will soon have that wild campsite feeling just like a natural health-boosting home-from-home.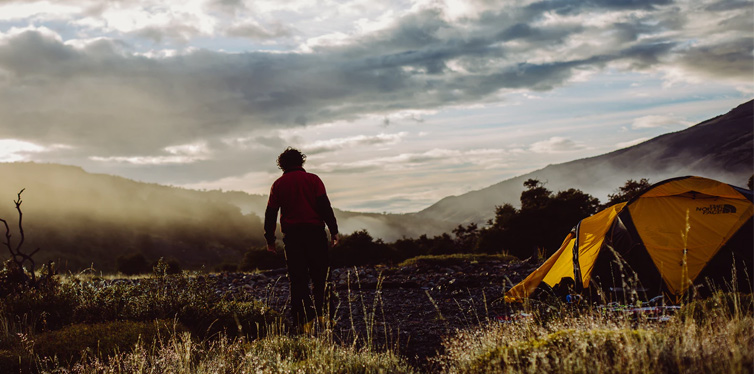 Get Disconnected
Modern life means that we are never too far away from our gadgets, the internet or social media and while this is not a bad thing, it's also good to spend some time disconnected. With the average person spending up to an estimated 90% of their time indoors, we are spending increasing amounts of time glued to our cell phone, our laptops and our games consoles and not enough time simply in the fresh air.
If you can bust out of this internet-connected groove and get out into the wild every now and again, you will really feel the benefits. Research has shown that taking some tech-free time out in the great outdoors can have a seriously positive impact on your overall health and well-being and totally reboot you for the week ahead.
But before you get gripped by 'please don't take my cell phone' panic, don't worry, we're not asking you to totally ditch the tech. Just work in some regular time to make the outdoors your priority and you'll soon benefit from a connection of a totally natural kind.
And, to make it easier, here's some good news… when you go off the beaten track, your tech can take on a whole new role – your cell phone can become your map, distance tracker, emergency caller, even your torch. You can also add more outdoor gadgets such as GPS and beer coolers to your collection to keep your inner geek tech-happy.
However, don't forget about safety if you are disconnecting for a few days: make sure your cell phone is fully charged and take a portable charger as a back-up. Ensure you have the right gear if you are camping overnight, your water bottles or hydration systems are full and pack a survival backpack with all the essential provisions you need.
Improve Your Fitness
While you may already be putting in the hours on the treadmill, nothing beats the physical benefits of taking your exercise routine outdoors. The change in terrain and natural conditions shakes up your usual fitness regime and puts your body through a whole new workout. And let's not forget all that fresh air and heart-pumping scenery!
Getting back to nature for your exercise fix means you are more likely to spend longer on the move and to be honest, with nature as your backdrop, it won't feel such a chore. You can let nature boost your health by adapting your usual gym-based strength and cardio routines to your new natural training space. Hill inclines, trees, open green spaces, lakes and mountain tracks will all become your new workout best friends.
You may also be inspired to take up some new activities and pit your wits against mother nature – she can be one tough outdoor gym buddy! Kayaking, hiking, climbing, mountain biking, surfing, wild swimming…a full-body workout in nature is a total blast. And, if you are lucky enough to be able to hit the nature trail every day – even if it's an extended run around the park – then those natural boosts to your fitness and energy levels will stay with you all day long.
And let's not forget what all that on-the-go activity will do when the sun finally goes down – working out in the great outdoors will have you sleeping like a baby.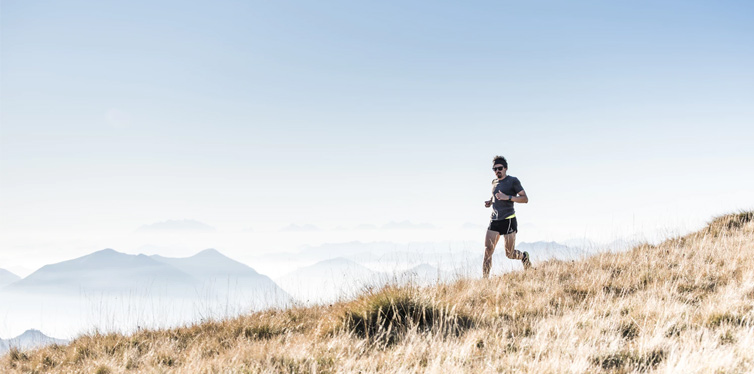 Beat Stress and Lower Your Blood Pressure
We all know that life can be stressful, even at the best of times, but when the urban pressure is on it can sometimes feel a tad overwhelming. But by writing out your own personal repeat prescription for some quality time in the wild, you'll soon feel better equipped to deal with whatever life can throw at you.
Whether it's by the ocean, on the park trail or up in the mountains, just a short time hanging out with Mother Nature has been proven to work wonders on your body, helping to counter all the stresses and strains of modern living.
Who hasn't listened to the waves lapping on the beach on a sultry summer evening and not felt the Zen-like power of simply being outdoors? Being in nature directly contributes to your physical well-being by helping to bring down blood pressure, releasing muscle tension and reducing cortisol, those tricky stress hormones. It's worth buying a new pair of hiking boots for these stress-busting benefits alone!
Time spent in the great outdoors can also boost your immunity too, by combating the fight or flight response triggered by modern living and allowing your body to get back into more of a natural internal rhythm. And a healthy immune system will help to keep those nasty bugs at bay and you firing on all cylinders in every aspect of your daily life.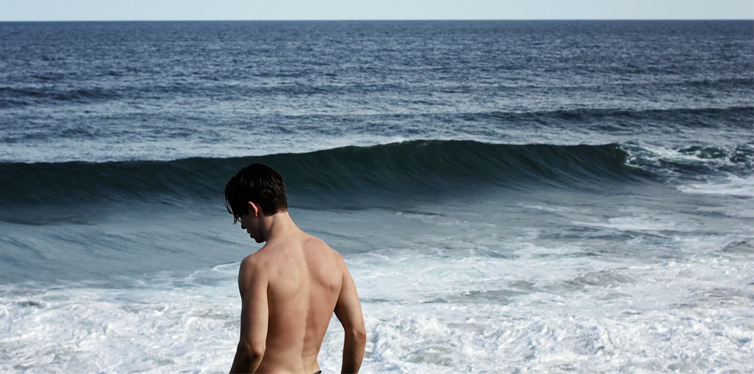 Boost Your Mental Health
And last but not least, there is the positive impact of being outdoors and immersed in nature can have on our mental health. Go wild and let nature boost your health and you will also see your emotional wellbeing benefit too.
Taking yourself outdoors and putting some natural distance between you and your day-to-day can provide some much-needed breathing space and time for clear headed thinking. Add in the physical benefits of exercising in fresh air and all the stress-busting that brings, and you'll be ready to take on anything.
Going wild is also a great way to practice mindfulness – the current buzz amongst mental health professionals. Mindfulness means being in the moment and the repetitive action of exercising and moving in a natural outdoor environment can have a calming, meditative effect. So, if you have escaped the city and are getting out on trail, why not plug in your headphones and add your own personal soundtrack to your 'walking in nature' session and lose yourself for a while to the great outdoors.
The world can wait for a bit while you do.
Sources:
The Very Real Benefits Of Going Camping, Huffington Post