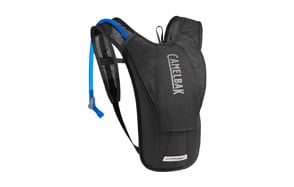 Mil-Tac HydroBak CamelBak Backpack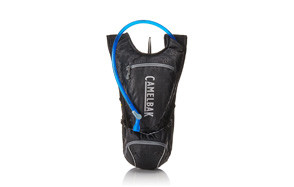 Rogue Hydration Pack CamelBak Backpack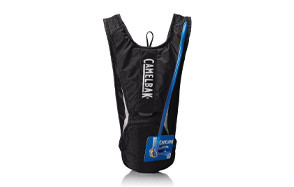 CamelBak Classic Hydration Pack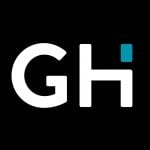 Hikers, rejoice. The outdoors calls to you every time you're stuck in the office, every weekend you have to spend with the in-laws or helping a friend. You should just be able to get up, get out, and hit the trail without a care in the world. The best CamelBak backpacks are one of the ways to get there. These aren't going to clear up your schedule, but they are going to minimize all the extra water bottles and junk you end up bringing along, allow for longer hikes, and keep you in top physical form to enjoy life out in the great outdoors. As always, we try to narrow your options down to a select ten. This was supposed to be a hydration pack list, but CamelBak can't be beat, no matter what. In response to their epic products, we glorify them with an entire guide dedicated to their ten best camelbak backpacks.
The Best CamelBak Backpack
CamelBak Backpack Buying Guide and FAQs
Q: What is a Hydration Pack?
A: CamelBak makes the best of the best, but if you're not certain exactly what these are, let's break it down a bit, and tell you one of the most common and effective forms of use. Hydration packs are insulated containers on your back, taking the place of your backpack or fitting beside/over them, giving you access to a tubed mouthguard. That has a bite grip (usually) that releases water from the reservoir on your back, keeping you hydrated out on your hike.
To put things into perspective, an active person will shed 0.8 to 1.4 liters of their body's water supply through sweat, during physically straining activities. It all depends on the user's familiarity with the task, the muscles built up beforehand, the temperature outside, and difficulty of the incline. Depending on what you're doing, you'll want a larger pack. If you're planning a six to eight-hour hike, you'll want a 2.5L with a freshwater stream near the end of your trail so you can refuel. People underestimate the amount of water it takes to truly stay hydrated.
Things to Consider When Buying a CamelBak Backpack
Reservoir Size - Hardcore hiker? Perhaps you can bike for eight hours without needing to turn around? You're looking for a much larger reservoir, around 2.0 to 2.5L. Newcomers will do well with a single liter up to 1.5L on their back without adding too much weight and/or strain.
Backpack Size - How bulky is this thing going to appear on your back? It's going to tie-in to the possibility of fatigue (read further down0 and soreness. CamelBak packs are specifically designed to be as densely-built as possible, leaving you with plenty of space, and a centralized sense of gravity.
Cargo Capacities - You're not just getting hydration, here. Most of these are going to come with additional storage, albeit it only sized enough to fit essentials. While these are nowhere near a replacement for your hiking pack, it's still some viable storage for mult-itools and identification.
Style - A man's gotta have style, right? If it's not you, it's not you. CamelBak comes with some varying style,s but no matter what, basic black goes with just about anything. We get it; you don't want to look awkward or silly on your pit stops on the way to the hiking trail.
Weight - This is the weight that your pack rests at when fully empty. From the reservoir material itself, the size, insulation, strap weight, and more, you're going to see multiple weights across the board. CamelBak has done their best to keep them at lightweight as possible, while still offering excellent use and quality. Pay attention to your own physique and what you can handle before committing to a purchase.

Q: Why Choose CamelBak?
A: There are a bunch of hydration packs out there, a bunch of brands, but they still act like they're meddling with a new concept. CamelBak has perfected the process, making each one of their packs absolutely excellent against just about any condition. You get dedicated customer support, stellar warranties, and a company that focuses on one thing, and one thing only: giving you the best hydration pack experience.
While that all sounds a bit arbitrary, a few broken-down reasons CamelBak have taken the hydration pack scene by storm are their ease to clean, killer insulation, and prices that don't drain your hiking gear budget (you know, so you can also check out our other outdoorsman guides). They're reliable, persistently high quality, and built on a name that's synonymous with attention to detail, and attention to their prospective buyers.
Q: Can I Experience Back Pain With a Hydration Pack?
A: It all depends on where you're starting from. If you're going to strap a 2.5L pack over your shoulders, you need to have the proper physique to support it. Inexperienced hikers who still have a lot of weight to lose, or those who haven't built up enough lean muscle, may encounter some back issues. Mountain biking and hiking both call for constant hydration, so a proper hydration pack from CamelBak is recommended. That being said, don't get one that's too heavy for you. The more fit you are, the longer your hikes/rides will be, and the more water you will need. If you're still getting the ball rolling, you'll be going for shorter stretches. Just apply this guideline to your purchasing process.
Q: How to Properly Clean a CamelBak
A: There are two ways, each of which is fairly simple and straightforward. We'll cover both, the steps to achieve them, and why they work as well as they do.
Baking Soda or Bleach Solution
Cheap and effective, you can spend about $2.00 to maybe $6.00 depending on which method you expect to use, and clean the hell out of your reservoir. Here's how to do it
Use two teaspoons of baking soda or bleach for every one liter of reservoir space; don't mix
Drop them into your pack after loading it up with water; lukewarm is preferable, nothing colder than 65F
Shake up the pack, and allow to sit for three to five minutes
Pinch bite nozzle (if your hydration pack has one), and let it run its course. Once everything has left, rinse your pack with another full cycle of water, potentially up to two times
Take extra special attention to flush everything out of your reservoir and tubing afterward to avoid unpleasant odors and/or mold buildup. While the CamelBak packs don't encounter these problems, poor care of the product is a surefire way to make it near impossible to clean in the future.

Using CamelBak Tablets
Our preferred method is to use CamelBak's cleaning tablets and follow the instructions. These take, at most, three to five minutes, and will allow you to take a more hands-free approach. There's no measuring, just simply following the instructions. The best part about this method is that these are designed specifically for CamelBak bags, by the same creators, so you know you're in the right hands.
A Short History of CamelBak Products
CamelBak Products was the brainchild of Michael Edison, an EMT by training and something of an extreme athlete in his free time. While preparing to compete in a bike race appropriately named the "Hotter n' Hell" back in 1989 Edison, like a lot of bike racers, triathletes and others at the time, came face to face with the single biggest non-mechanical issue facing any endurance athlete: the lack of proper hydration options.
Birth of a Business - His solution was to fill an IV bag with water, stick it in one of his tube socks, fasten the tube sock to the back of his jersey and run the tube from the IV around to the front where he could access it during the race. The difference this simple innovation made in his performance that day was measurable and gave Edison the idea that launched the entire CamelBak line of hydration packs.
Trial by Fire - It didn't take long for Edison's invention to come to the attention of the US military. Within a year soldiers stationed in the deserts of the Middle East during Operation Desert Storm were purchasing his hydration packs by the score from mobile PX's and their reputation spread. Widespread use during subsequent wars in Afghanistan and Iraq further cemented the CamelBak reputation for practicality and dependability. Contracts with both the US and foreign militaries followed and by 2012 these contracts made up nearly 40% of the company's business.
A Hot Property - Edison sold the company in 1996 for $5 million and eight years later it was purchased by the merchant bank Bear Stearns for $210 million. The company would change hands two more times, most recently in 2015 when it was sold to Vista Outdoor for more than $412 million. Today the company retains Edison's original vision of making highly effective and lightweight hydration systems available to athletes, outdoor enthusiasts, military personnel and more at affordable prices.