Best Yoga Accessories In 2022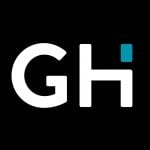 This product guide was written by GearHungry Staff
Last Updated
April 3, 2020
GearHungry Staff
GearHungry Staff posts are a compilation of work by various members of our editorial team. We update old articles regularly to provide you the most current information. You can learn more about our staff
here
.
GearHungry may earn a small commission from affiliate links in this article.
Learn more
Yoga – You've got to love it. An exercise that unites the physical, mental and spiritual. There's nothing else like it. Practicing yoga is great and leaves you feeling absolutely unstoppable, but let's not forget that to properly practice, you need just the right accompanying equipment; which is why we've gone ahead and put together a list of our best yoga accessories. This list ranges from yoga mats to towels to exercise balls and even yoga shoes, all of which you can incorporate in your constant yoga practices in order to fully experience only the best of the best kind of yoga.
The Best Yoga Accessory
SIMARI Women's and Men's Water Shoes
Looking for a nice pair of shoes to go with your already cute yoga outfit? Well, the SIMARI Women's and Men's Water Shoes perfectly complement just about any yoga ensemble. These shoes come in a variety of colors and patterns ranging from stripe black to coral, so you can simply pick a design that best suits your taste. These water shoes are made from a quick-drying diving polyester material that offers great breathability for your feet. It is also extremely flexible, lightweight and comfortable, so you can carry out all your yoga poses without stress or strain on your feet.
Furthermore, the soles of these yoga accessories are made from TPR plastic material that delivers a non-slip resistance, allowing you to always stand firm regardless of the type of floors you're on. Ergonomically molded, the SIMARI shoes come with a shock absorption performance cushion that works to protect your toes when you wear them.
Key Features:
Made with quick-drying polyester
Ergonomically molded shoe sole design
Soles made from non-slip TPR plastic
Comes in a variety of colors
AmazonBasics 1/2-inch Extra Thick Exercise Mat
Working out just got a whole lot more comfortable with the AmazonBasics ½- inch Extra Thick Exercise Mat. This mat creates a needed layer of protection between you and the floor, allowing you to fully get the best out of your workout. Equally, this yoga mat offers an enhanced level of reliable traction, thanks to its textured surface, so you can stably and safely maintain your poses during your sessions.
And with an extra ½ inch thickness, this shock-absorbing mat ensures that your feet are properly cushioned from the floor whether you're standing or stretching thereby supporting your body throughout your routine. The foam of this mat is also both durable and lightweight, a perfect combination for a workout mat. In addition, it comes with an inclusive carrying strap so that you can simply roll up and attach the strap for easy carrying, transporting and storage.
Key Features:
Comes in 5 different colors
Enhanced traction with a textured surface
Made of durable and lightweight foam
Includes a carrying strap
Specification:
Brand

AmazonBasics

Model

YM2001

Weight

2.48 Pounds
Benevolence LA Premium Falsa Blanket
The Benevolence LA Premium Falsa Blanket is a versatile yoga blanket that can be used for a variety of other purposes and locations including the beach, picnics and can even be used as a camping blanket. This yoga accessory blanket is thick, soft and comfortable, durable enough to act as a cozy barrier between you and the ground.
Users will be pleased to know that this Falsa blanket has also been handwoven and comes in different beautifully vibrant color combinations. Made with 100% recycled material, this Benevolence LA blanket is not only environmentally friendly but it is also hypoallergenic. This means that it is completely safe to use regardless of any allergies you might have. Topping it all off is the fact that it is machine washable and dryer compatible. Here's the best thing about it is that it only gets softer and fuller after every wash so the longer you use it, the better it becomes.
Key Features:
Ideal for both indoor and outdoor use
Thick and soft handwoven blanket
Made with 100% recycled material
Gets fuller and softer after every wash
Specification:
Brand

Benevolence LA

Weight

2.2 Pounds
SHADAL GoSweat Non-slip Hot Yoga Towel
Sometimes you get tired of lugging around a heavy mat and yearn for a lighter alternative. The SHADAL GoSweat Non-slip Hot Yoga Towel is the perfect alternative that you search for. This yoga towel is super lightweight and can comfortably fit in your bag or backpack. Roll it up or fold it, whatever you choose, and it'll still feel like no additional weight has been added to your load. This SHADAL yoga towel can be used alongside a studio mat at your local yoga studio by laying it on top of the mat to create a hygienic layer without having to worry about sharing germs.
In addition, it provides traction with the mat so that you can maintain all your poses thanks to its textured feel. There's also that handy fact that it can also be used on its own at the beach or at home to create your very own home yoga studio. Altogether, this extra-absorbent towel allows you to sweat as much as possible while the microfibre weaves lock it in, allowing you to keep going as long as you like. Moreover, it features high-quality coloring that remains vibrant even when machine washed.
Key Features:
Easier to carry around than a mat
High-quality machine washable colors
Easily absorbs sweat during workout
Delivers proper traction with yoga mat
Eliminate the hassle of carrying around your yoga mat with the Ewedoos Yoga Mat Bag. This bag has been specially crafted to easily fit most yoga mats and can make transporting your mat to and from your home and studio a lot easier. It comes in a variety of eye-catching gender-neutral colors and patterns, so it can be used by both men and women alike.
This carrier bag is made of high-quality cotton materials, coming with no buckles or fasteners, only a comfortable strap, meaning that it is very durable and would not require buckle or button maintenance and repairs. It equally features a large side pocket that you can use to store your water bottles, cooling towels and other essentials as well as a small inner zipper pocket for your little bits and pieces such as phone, keys, and wallets.
Key Features:
High-quality construction and durability
Available in a vast array of designs
Comes with a comfortable shoulder strap
Made of high-quality cotton
Specification:
Brand

Ewedoos

Weight

10.2 Ounces
BalanceFrom GoYoga 7-Piece Set
This all-inclusive yoga set is the answer to all your yoga prayers. The BalanceFrom GoYoga 7-Piece Set includes a yoga mat with a carrying strap, 2 yoga blocks, a yoga mat towel, a yoga hand towel, yoga strap and yoga knee pads. What more could you need? Even better is the fact that it comes in two selections: a ½ inch thick mat and a ¼ inch thick mat set. Both selections come with double-sided non-slip surfaces that give you the stability you need to perform your exercises.
They also feature a moisture-resistant technology that makes it easy for the items to be washed with water and soap. Furthermore, they are made with a high-density foam material that perfectly cushions your knees, spine, and elbows. When it comes to the yoga blocks, it can be used to perfect some complicated poses before you're comfortable enough to try them on your own. Meanwhile, the yoga mat and hand towel retain moisture from sweat, the knee pads protect your knees during sessions and the additional strap is adjustable, allowing for portability of the entire set.
Key Features:
Include an additional strap
Moisture resistant technology mat
Comes with two yoga blocks
Mat made with high-density foam
Specification:
Brand

BalanceFrom

Weight

5.4 Pounds
JBM Yoga Block Plus Strap
Regardless of whether you're a beginner or a yoga expert, the JBM Yoga Block Plus Strap can act as a great addition to your yoga kit. This block is made with 100% natural corks which give you a super soft grip that helps you get the hang of some difficult yoga and meditation poses. In addition to its comfortable grip, it is also highly durable and slip-resistant meaning that it is perfect for use on a mat, towel or even on the floor.
More so, with its high-quality construction, it is sure to be your yoga companion for a very long time. Coming with two blocks and a complimentary yoga strap, this accessory package can get you started on your yoga journey. Large enough to sit on for meditation practices, the JBM blocks provide you with proper alignment. They can also be used under your hands and feet. Conveniently, they are available in 6 different colors so you can select a choice that best suits your personal taste.
Key Features:
Comes in a variety of colors
Includes two blocks and a strap
Made with high-quality cork material
Large enough to be sat on
SukhaMat Yoga Knee Pad Cushion
If you think that your yoga experience couldn't get any more comfortable, think again, because the SukhaMat Yoga Knee Pad Cushion guarantees added comfort as you've never experienced before. This yoga knee pad has been specially developed to act as an extra cushion for your knees, ankles and any other pressure points in order to ensure that you get a pain free session and avoid yoga injuries every time you exercise.
It features a 15mm thick comfort foam technology that basically hugs your bony parts and comforts your sensitive areas in order to make yoga pleasurable for you. It is equally made with a high-density NBR foam that is biodegradable, latex and phthalates free. Highly lightweight, portable and flexible, this top yoga accessory is easy to fold and roll. It can even be used as an extension to your yoga mat if you are looking for additional length.
Key Features:
Lightweight and portable design
Made from high-density NBR foam
Delivers optimal balance and comfort
Can be used a yoga mat extenders
Specification:
Brand

SukhaMat

Weight

8.8 Ounces
UpCircleSeven Aerial Yoga Swing Set
Yoga just got a little bit more interesting thanks to the UpCircleSeven Aerial Yoga Swing Set which is an amazing pain relieving construction. In the comfort of your home, the UpCircleSeven set can help you wave goodbye to all your back and muscle pains forever. This contraption has been designed to enhance your strength while working on your muscles and providing you with the comfort you need to improve on your inversion skills.
It is made from a high strength parachute material and can safely accommodate a maximum weight of 550 pounds, meaning that it has been constructed to ensure that you can rest easy knowing that it is strong enough to carry you. It further includes a 23-page yoga swing pdf that helps you master your inversion and flexibility, and it is complete with two extension straps and an additional travel bag. If you are also looking for comfortable clothes for your sessions, check out our selection of the best yoga shorts.
Key Features:
Includes two extension straps and travel bag
Comes with 23-page yoga swing pdf
Maximum load capacity of 550 pounds
Made from high stretch parachute fabric
Specification:
Brand

UpCircleSeven

Weight

3.2 Pounds
RGGD&RGGL Yoga Ball Chair
Talk about a yoga exercise set! The RGGD&RGGL Yoga Ball Chair comes in a complete set consisting of an exercise ball, stability ring, and two adjustable resistance bands. The anti-burst, extra thick exercise ball is made from multiple layers of anti-allergenic PVC material that works to ensure that the ball can resist punctures. It is able to carry up to 2200 pounds of weight, which is more than most exercise balls in the market. The attached stability ring is inflatable and portable, ideal to be used during sitting and training while providing much-needed stability.
Moreover, two resistance bands come with carabiners that are attached to the ball, providing the option of more full-body workout choices. In addition to all these, this set also includes a quick inflation foot pump for the ball, a ball cleaning pad, a workout guide and, a user manual and multiple plugs, a plug remover as well as a measuring tape.
Key Features:
Available in nine different colors
Made with puncture-resistant PVC material
Includes an inflatable stability ring
Features two resistance bands with carabiners
Specification:
Brand

RGGD&RGGL

Weight

5.5 Pounds
Mind Over Lather 100% Natural Yoga Mat Cleaning Spray
The Mind Over Lather 100% Natural Yoga Mat Cleaning Spray incorporates both eucalyptus and Tea Tree Essential oils, making this yoga mat cleaning spray naturally antibacterial and antiviral. All you need to do is spray it on your mat and wipe for a super clean yoga mat. This spray does not contain any coconut oil, as such, you don't have to worry about slipping or sliding when using your mat after spraying.
It equally does not contain any alcohol so there's no risk of it drying out your mat. It is a perfect yoga accessory for anyone who practices on a regular, best believe it's a great way to keep a mat spotless. Further, it features a nozzle lock that prevents leaking when not in use and is also a multipurpose spray since it doubles as a room, linen, car, and even furniture spray. It comes with a calming and soothing lavender scent that safe enough to use even on your pillow before you sleep. Our guide to the best odor eliminators features more similar products you will love, so check them out.
Key Features:
Does not make use of coconut oil
Can be used as room or linen spray
Does not dry out your mat
Locking nozzle to prevent leaking
Specification:
Brand

Mind Over Lather

Model

Lavender Mint

Weight

8 Ounces
Muezna Men's Non-Slip Yoga Socks
Maximize your yoga performance with the Muezna Men's Non-Slip Yoga Socks. These moisture-wicking socks for yoga are a perfect match for anyone who loves exercising, coming with an ergonomic design for an added level of comfort and stability. It is available in a medium-thick size, making it ideal for all seasons. Further, it incorporates a moisture wicking fabric which works to ensure that even when you sweat, your feet remain dry and comfortable.
It's unique breathable design also provides additional ventilation, further promoting drier feet during your sessions. It comes with anti-slip grips at the bottom that are made with natural silica so that even on slippery floors, you can be guaranteed that you remain firm and in place. Altogether, it is a perfect match for a yoga mat, allowing you to strike all the poses in a well-balanced manner.
Key Features:
Designed to sketch the contours of the feet
Comes with a non-slip sole
Moisture-wicking fabric keeping feet dry
Provides ventilation with its breathable design
YogaAddict Men's Yoga Long Pants
For those times when you need the freedom to stretch and move in general, you can rely on the YogaAddict Men's Yoga Long Pants. These yoga pants allow you to comfortably stretch as you perform all your flexible yoga poses without restricting your movements or blood flow. It comes with a super-secure waistband that provides you with a comfy fitting. It also includes a functional drawstring, allowing you to adjust the tightness of the waist for additional flexibility.
Even better, these yoga pants are made with a super comfortable cotton material that is not just breathable but also durable. Stretchable side panels allow for a wide range of movement so that you can strike all your poses properly. It does this by offering an ideal balance between loose and well fitted, providing you with the perfect fit. Its soft material equally makes it good to feel against the skin and it features a comfortable open bottom. These yoga pants are available in 8 different cool colors for your personal selection.
Key Features:
Includes comfortable and secure waistband
Features stretchable side panels for better movement
Made with high-quality cotton fabric
Functional drawstring for adjustable tightness
YogaPaws Elite Padded Yoga Gloves for Women and Men
Your wrists need support too, so you absolutely need the YogaPaws Elite Padded Yoga Gloves for Women and Men. These padded yoga gloves ensure that even as you perform some difficult poses, you are not at risk of damage. Just as your spine, knees and elbows need cushioning during yoga, these gloves work to make sure that your wrists are also properly protected and comfortable so that you can perform to the best of your ability without having to worry about the strain.
It comes in four different unisex sizes so that you can be sure to find ones that fit your hand well. They also feature 5mm of comfortable padding for your wrists and palms. The YogaPaws have a non-slip design located at the palms so that your hands remain in place even when on slippery surfaces. The gloves also incorporate an absorbent microfibre material that absorbs sweat, a breathable mesh that keeps your hands dry, durable rubber that can withstand wear and tear and a secure strap that safely wraps the gloves around your wrists. For more sports gear like this, check out our selection of the best Crossfit gloves.
Key Features:
Features 5mm of padded support
Comes in 4 unisex sizes
Incorporates durable rubber and breathable mesh
Comes with a secure strap for fitting
Yoga Accessory FAQ
What are yoga accessories?
Yoga can seem totally intimidating from the outside looking in, it's almost as if only superhumans can do it. However, once you start the practice, you come to the realization that it is, in fact, quite doable. It can pretty much be practiced anywhere at any time, but yoga accessories are much-needed products that help elevate and enhance your yoga experience in terms of comfort, flexibility, stability or form. When it comes to the absolute yoga accessory must-haves, they are as follows:
Yoga mat - A yoga mat is one of the very first yoga accessories to acquire when you commit to practicing yoga. A yoga mat is great because it basically prevents your hands and feet from sleeping when you perform your poses. They are typically made with non-slip materials that ensure that the mat does not slip when placed on the floor and that your hands and feet can be stable when placed on it. When purchasing a yoga mat, consider the price since they come in a variety of ranges that can fit within your budget, however, also consider the durability of the mat as a durable mat is likely to be more long-lasting.
Yoga towel - Sometimes, when you just start yoga, you might be compelled to join the yoga class at your local gym or yoga studio. This is great as these places come with their own yoga mats, however, a yoga towel is an absolute must-have because some worn-out yoga mats at gyms no longer have that stickiness. So when your classes become intense, you could find yourself slipping. This is where a yoga towel comes in, simply lay this on the mat for easy anti-slipping. Plus, a yoga towel protects you from sharing germs when using a shared mat at a public gym. It is also multi-functional and can be used on the beach and for picnics too.
Yoga bag - A yoga back is a needed accessory for when you need to carry around all your other yoga accessories like your towel. They come in various sizes and designs as well as price ranges, but be sure to opt for a yoga bag that is sturdy enough to carry the weight of all your equipment. There are also yoga bags that have been specifically marketed to carry your yoga mat, so if you do purchase your own mat, you might also want to consider purchasing a yoga mat bag.
Sign Up Now
GET THE VERY BEST OF GEARHUNGRY STRAIGHT TO YOUR INBOX