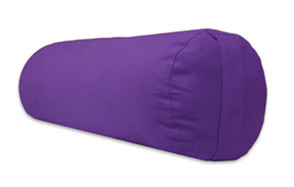 YogaAccessories Supportive Round Cotton Yoga Bolster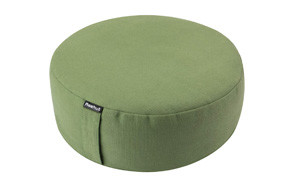 REEHUT Zafu Yoga Meditation Cushion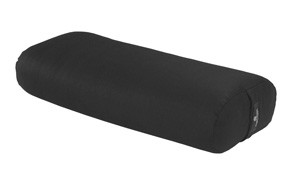 Hugger Mugger Standard Yoga Bolster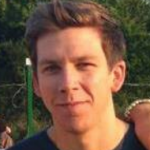 Most yoga practitioners are flexible individuals who can pull off amazing poses that are eye-catching and hugely impressive. However, not everyone can pull off such poses, does this mean that yoga is not for such people? Probably not! Yoga is for everyone, and it is because of the inflexible or those who have suffered an injury that yoga bolsters are now a thing. They are a recent addition to the necessary gear needed to practice yoga effectively, and they have been beneficial for many yogis, both new and veterans. Choosing the right yoga bolster is important, and it is for this reason that we want to have a look at the best yoga bolsters for purchase.
The Best Yoga Bolster
How We Chose Our Selection Of Yoga Bolsters
Brand - When looking at the best bolsters for yoga, we identified the most trustworthy brands that have a history of delivering on quality again and again. Brands are built on reputation, and the loss of even a little 'street cred' could be the end of any business. This is why known brands always do their best to provide consumers with the best quality available to them. With this in mind, we looked around and went for the best products from the best brands to present to you, because you deserve the best.
Price - If you are a newbie in the yoga game, you might find that you need to buy yoga pants, bags, bolsters, and cleaners. Individually they might not cost a tonne, but when they begin to stack up, it can become pretty daunting indeed. With this in mind, we ensured that we looked at products that don't seek to drill a hole in your pocket. However, we also ensured that we presented products that are high in quality so that you, as the consumer, get the very best value that is on offer.
Reviews - The role of reviews in the selection process of the best yoga bolsters cannot be overstated as they are a foolproof way of determining the quality of a product. Therefore, we scoured the internet to find affordable products, manufactured by reputable brands, and greatly liked by confirmed purchasers. Our selection above has some of the highest consumer ratings around and that many people cannot be lying about the quality of a product, can they?

How We Chose Our Selection Of Yoga Bolsters
Shape - Bolsters for yoga come in different shapes and sizes, and more often than not, it depends on the individual using them to determine which is best. Some bolsters come in a round shape that makes them act not just as bolsters, but excellent cushions. For some, getting a rectangular bolster that can double as a seat for meditation is what pushes them towards a particular product. Ensure that you get a yoga bolster in the shape that best suits you.
Filling - The filling of a yoga bolster is in simple terms; the content on the inside that helps the product retain its shape. There are many different types of filling with some more preferable than others. Some of the most common ones are cotton batting and buckwheat husks with both having their strengths and weaknesses. For buckwheat, they are usually easy to adjust, which means you can control just how much of it is in the bolster. This can also be achieved with cotton batting. They also feel different on the back and other joints. Therefore, it is advised that you go for the filling that works best for you and feel the most comfortable on your body.
Material - As a potential buyer, you need to pay attention to what material is used in the construction of your yoga bolster. This is because, as the primary user, your comfort is of great importance. The material is also essential when it comes to maintenance. Some materials are easier to wash than others, and they also receive less damage when washed. Therefore, material like cotton and polyester is very popular amongst buyers as they are washing machine compatible.

Types Of Yoga Bolsters
Standard - These are the most commonly used type of bolster as they are the easiest to access. They feature flat tops and bottoms that help you maintain balance and also go well with restorative yoga. They are generally stable and tend to last for a long time. This is due to their durable frame and the high-quality materials that usually go into their construction. Additionally, while they are most commonly used on the floor, they can also be used while propped up or in a slant.
Round - As the name suggests, round yoga bolsters are usually cylindrical, and they lack the flat top and bottom that standard bolsters have. They can, however, be used in lieu of standard bolsters in several poses, and for some other poses, they do a better job of keeping the user comfortable. For example, poses that have you hanging off the edge of the bolster can be done with a standard product, but this is uncomfortable for some and can be more comfortable with a round yoga bolster.
Zafu - Zafu bolsters usually take the shape of cushions and are completely round. It is useful for providing you with some height under your pelvis, which, in turn, improves your posture. Furthermore, they can be used for meditation and generally come with carrying handles that make them incredibly easy to transport
Pranayama - Pranayama yoga bolsters are usually small and long. They are uniquely suited to breathing exercises as they provide excellent support for your body and let you set yourself in the optimum position to practice your breathing. It can also be used in other ways, including in Shavasana, where you can place the pranayama under your knees.

Yoga Bolsters FAQ
Q: What are yoga bolsters?
A: Yoga bolsters are cushions or pillows made in different shapes that help you achieve different yoga poses. They were generally not used until the 1960s when it was discovered that with the help of yoga bolsters, people could pull off poses with added ease. Additionally, it also opened up the practice of yoga to everyone, including those who were formerly unable to practice due to inflexibility or injury.