Best Yoga Bolsters In 2022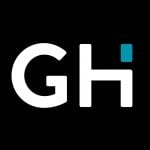 This product guide was written by GearHungry Staff
Last Updated
April 2, 2020
GearHungry Staff
GearHungry Staff posts are a compilation of work by various members of our editorial team. We update old articles regularly to provide you the most current information. You can learn more about our staff
here
.
GearHungry may earn a small commission from affiliate links in this article.
Learn more
Most yoga practitioners are flexible individuals who can pull off amazing poses that are eye-catching and hugely impressive. However, not everyone can pull off such poses, does this mean that yoga is not for such people? Probably not! Yoga is for everyone, and it is because of the inflexible or those who have suffered an injury that yoga bolsters are now a thing. They are a recent addition to the necessary gear needed to practice yoga effectively, and they have been beneficial for many yogis, both new and veterans. Choosing the right yoga bolster is important, and it is for this reason that we want to have a look at the best yoga bolsters for purchase.
The Best Yoga Bolster
YogaAccessories Supportive Round Cotton Yoga Bolster
To be able to practice yoga with clarity of mind, you need the right gear, because if you always have to worry about the suitability of the gear that you have with you, you will be unable to relax properly, a prerequisite for effective yoga. Thankfully, you have the YogaAccessories Supportive Round Cotton Yoga Bolster, which is there to take away this worry as it is an excellent product that carries out its purpose with impressive efficiency. Made with cotton (both inside and outside), this great yoga bolster really puts you into the most comfortable state to be able to carry out your yoga poses with little to no problems. The cover case is simple, yet effective, and the smooth cotton construction ensures that you will always feel cozy when this is in use.
Maintenance is made as painless as possible, and this a washing machine compatible product, meaning that you never need to worry about being left with a dirty bolster even if you are too lazy to wash by hand. Besides, cleaning the core of the bolster is just as easy as the cover, and it is advised that you spot wash the inside with mild detergent for the best results. Additionally, you can finetune the firmness of the bolster by merely adding or removing cotton batting, which ensures that you are always in control of how your bolster feels.
Key Features:
Washing machine compatible
Zip enclosure for extra security
Adjustable bolster that lets the user decide the firmness of the product
Useful for a variety of yoga poses
Specification:
Brand

YogaAccessories

Model

FBA_Y042BOLPUR01

Weight

7.12 Pounds
Ajna Yoga Bolster Pillow for Meditation and Support
In the Ajna Yoga Bolster Pillow for Meditation and Support, potential buyers will find a fantastic yoga bolster that is useful in several scenarios and which will never let you down. The Ajna bolster pillow provides unparalleled support for all your joints and muscles, ensuring that your yoga session is as convenient as possible. Additionally, the pillow also contributes to the lumbar support and alleviates the pressure on joints and induces deep relaxation. It is indeed the best companion to your yoga session, and it does it while boasting some of the most robust structures you can find on the market.
Ajna takes great pride in its bolster pillows, and each is made with mixed density layers of recycled foam, and the dual layers prevent the cushion from ever losing firmness and shape. What's more, this bolster can also be used for meditation, and it is large enough to take a human sitting cross-legged on it. The bolster doesn't just look beautiful, it feels nice, thanks in large part to the soft suede material used on the cover that feels heavenly to the touch and is guaranteed to make you fall in love with this product. Also, it is lightweight and easy to carry and store. Hence, if you are looking for one of the best yoga bolsters out there, make it the Ajna Yoga Bolster Pillow.
Key Features:
Durable construction for longevity
Useful for meditation
Helps user relax, and attain deep relaxation
High-quality suede material for the cover that feels good to the touch
Specification:
Brand

Ajna

Weight

3.4 Pounds
Lotuscrafts Yoga Bolster for Yin Yoga Rectangular
If you are more into yin yoga, then the Lotuscrafts Yoga Bolster for Yin Yoga Rectangular is the bolster for you. Different yoga bolsters work in different ways and is suitable for various poses. The rectangular nature of this bolster makes it uniquely suited to yin yoga poses, which is something that other yoga pillows might not be able to give you. On top of that, this bolster also does an excellent job for pilates and can act as an excellent neck roll cushion. The construction of the Lotuscraft bolster is also something to note as it comes with covers made from 100% cotton, which have been dyed with non-toxic materials.
In addition to this, this product was also produced under fair working conditions, so no one lost an arm or a leg while creating this excellent relaxation object. When the time comes to keep the bolster clean, you are assured that you will have no trouble with the cleaning as it is washing machine compatible, and the covers are really easy to pull off. On the inside of this pillow is some high-quality filling, which is made from natural kapok fiber, which, in turn, helps it retain its shape and acts as a great source of support for your back on your yoga mat.
Key Features:
Removable cover that's washing machine compatible
Quality filling made from natural kapok fiber
Made under fair working conditions
Ergonomic design for greater comfort
ForPro Full Round Bolster
Sometimes you don't want to worry about the design of your bolster, and you just want something that is well made and simple. If that's you, then the ForPro Full Round Bolster is the product you need. Sporting a plain black design, the ForPro bolster is more substance than looks. For some, the black aesthetic is everything, and the excellent quality of the material ensures that it stays that shade of black for a very long time. For those who aren't as enthused by design need not worry as the bolster does an excellent job with everything else. This adaptable yoga bolster conforms to your body shape keeping you comfortable and also acting as an impressive support system for your vertebrae and back.
Moreover, this remarkable product also aids in the relief of stress while practicing yoga and is also an excellent companion for massage therapy and can also be placed under the knees during face up massages. On top of this, it is also ergonomically designed and comes with a handle that increases the ease of access and transportation. It is quite easy to maintain and clean and poses no problem to the user. There is no reason you shouldn't give the ForPro Full Round Bolster a try.
Key Features:
Pleasing black design that's simple and unfussy
Useful for deep relaxation and massage therapy
Equipped with a handle which makes transportation much easier
High-quality construction for added durability
Specification:
Brand

ForPro

Model

RXZT005 Black

Weight

14.4 Ounces
REEHUT Zafu Yoga Meditation Cushion
Shaped like a fluffy round pillow, the REEHUT Zafu Yoga Meditation Cushion is a fantastic product that any aspiring or experienced yogi will be lucky to have. It possesses a convenient carry handle that makes transporting it smooth and stressless. Furthermore, the construction is sturdy and is made to stay firm and fresh for as long as possible. Inside the cushion, organic buckwheat hulls core are sealed to give the cushion its comfortable feel. The core is easy to retrieve when necessary, and this also aids you when you want to give the cushion cover a nice clean.
The YKK zipper lies within a small flap on the cushion, keeping it hidden and therefore maintaining the beautiful aesthetic of the pillow. In addition, the hidden zipper also ensures that you can make use of the full cushion without worrying about any discomfort that an exposed zipper can bring about. As for the practice of yoga itself, the REEHUT cushion excels at supporting you during your sessions, and its excellent components also ensure that you are in the right posture. On top of this, it also helps you relieve stress in joints and other problem areas of the body. If you, for any reason, have a problem with the quality of the product, the manufacturer guarantees that their world-class customer service will ensure that the matter is attended swiftly and professionally.
Key Features:
Hidden zipper improves comfort
Convenient carry handle that makes transportation easier
Excellent customer service
Inner core filled with organic buckwheat hulls
Manduka Enlight Rectangular Yoga Bolster
The Manduka Enlight Rectangular Yoga Bolster is a yoga accessory made with polyester with a microfiber cover that is easy to remove and wash. This excellent bolster for yoga provides the user with a firm cushion with which to perform all the basic poses during a session. This is achieved with the help of fiber filling inside the bolster, which aids the cushion in retaining its shape and also helps the user relax when practicing yoga, meditating, or doing regular exercises.
Additionally, the Manduka yoga bolster also sports a hidden zipper than ensures that the finish is seamless. The invisible zipper is also for the comfort of the user as they don't have to deal with any uncomfortable sensations that the presence of an exposed zipper can cause. That's not all; it features an ergonomically designed carry handle that helps users easily transport the cushion from one place to the other with ease. It is advised that potential buyers take out the microfiber cover and wash with cold water (with like colors) and then dry it.
Key Features:
Microfiber cover that's easy to remove and clean
Core made from 30% polyester
Ergonomically designed carry handle for easy transportation
Resilient material made to last for long periods
Specification:
Brand

Manduka

Model

BOLSTERS-REC-THUNDER

Weight

3.5 Pounds
Hugger Mugger Standard Yoga Bolster
What makes yoga bolsters so great is how they level the yoga playing field and make the discipline accessible for everyone. Few products epitomize this ethos better than the Hugger Mugger Standard Yoga Bolster, which is a balanced pillow with a flat top and flat bottom, which really gives that feeling of stability. The firmness of this bolster cannot be overstated as it rigorously sticks to its promise to maintain its shape even after multiple uses meaning that you will get a great deal of use out of this product. You can rest assured that the firmness of this bolster will not falter due to the quality materials used in making it.
The cushion has been made with upholstery-grade materials ensuring that it has a robust build that doesn't yield to typical wear and tear. Also, the interior of the bolster contains cotton batting and a foam core, which can easily be removed when you need to wash off the cover. Speaking of the cover, it is also made from cotton and is incredibly easy to maintain, and this takes the stress away from managing this essential yoga gear. The manufacturers advise that you spot clean this product, and for a more in-depth cleaning, send it to the dry cleaners as this helps the cushion maintain its integrity.
Key Features:
Useful for yoga, meditation, and much more
Capable of being used as a hug pillow
Cotton batting and foam core
Sturdy construction for added firmness
Specification:
Brand

Hugger Mugger

Model

BO-STNDRD-CHOICE-BLK

Weight

4.4 Pounds
Node Fitness Organic Cotton Rectangular Yoga Bolster
Plain black, badass, and totally worth every penny you invest in it, the Node Fitness Organic Cotton Rectangular Yoga Bolster is a fantastic product that you should waste no time in purchasing. This is, of course, for several reasons, including the organic cotton construction that makes up this bolster. Besides, the cotton used in this product is of the highest quality, and it meets every global certification standard available. The cotton cover is also made with high-grade materials, all of which are non-toxic and completely safe for the user. The ability to use the Node Fitness Organic Cotton bolster in an array of scenarios is another reason why it is so highly recommended. It can be used not only for yoga, but for meditation, relaxation, and massages.
The bolster's filling is eco-friendly and durable enough to maintain its shape even after prolonged use. In addition, the support it provides is unparalleled, and it helps the user maintain proper alignment with little stress. Lugging the bolster around has also been made as convenient as possible with the addition of an integrated handle that the user can simply carry and move with. Washing machine compatible with a hidden zipper to keep the aesthetic intact, the Node Fitness Organic Cotton Rectangular Yoga Bolster is an excellent product that you would do well to consider.
Key Features:
Cotton construction that's comfortable
Maintains shape even after prolonged use
Can be used for meditation, relaxation, and massages
Convenient carry hand for improved transportation
Specification:
Brand

Node Fitness

Model

FIT-YG-B2512-BLK

Weight

6 Pounds
Gaiam Yoga Bolster Rectangular Meditation Pillow
Gaiam is a brand that is well respected in the yoga community as it has, for decades, provided millions of yoga enthusiasts with quality gear to use in their pursuit of the discipline. Their yoga bolster, the Gaiam Yoga Bolster Rectangular Meditation Pillow, is another excellent product in a long line of impressive products that this company is responsible for. This beautifully designed purple bolster does a great job of putting the user at ease, and it ably supports your body while practicing yoga.
As for the filling, the Gaiam Yoga Bolster Rectangular Meditation Pillow is chock-full of quality cotton batting that keeps you comfortable and makes you feel safe. On top of this, the pillow also contains a comfortable carry handle that makes taking it from one place to the other an absolute cinch. The polyester cover is entirely removable and very easy to maintain, with machine washing a very viable option to use with it. Additionally, it features a compact shape that can easily be fit into a yoga bag and carried along when going for a session.
Key Features:
Easy carry handle for convenient transportation
100% polyester cover which is easy to wash
Filled with high-quality cotton batting that makes it even more comfortable to use
Ably support user during yoga sessions
Specification:
Brand

Gaiam

Model

05-62334

Weight

5 Pounds
Incline Fit Zafu Yoga Meditation Cushion
The Incline Fit Zafu Yoga Meditation Cushion is a product that comes highly recommended not just for its cute design, but also for its snug fit. It is the perfect companion to have during a yoga class as it helps you perform poses that might otherwise have been impossible, and it also relaxes the user so they can fully focus on the basic poses. Moreover, you can keep your bolster free of germs and dirt by simply removing the cover and washing it. That's not all; you are also in complete control of your relaxation as the Incline Fit Zafu Yoga Meditation Cushion gives you complete power.
You can add and remove the buckwheat filling at will and also control the amount of filling inside the cushion, meaning that you can adjust the bolster however you please. Versatility is also another reason to seriously consider this cushion as it can act as a pillow, yoga block, or any other creative use you might find for it. The addition of a carry handle also ensures that moving the cushion is no problem at all.
Key Features:
Carry handle for easy transportation
Removable cover that is easy to wash
Adjustable filling that gives you total control of your comfort
Sturdy construction increases longevity
Specification:
Brand

Incline Fit

Model

1484

Weight

4.6 Pounds
How We Chose Our Selection Of Yoga Bolsters
Brand - When looking at the best bolsters for yoga, we identified the most trustworthy brands that have a history of delivering on quality again and again. Brands are built on reputation, and the loss of even a little 'street cred' could be the end of any business. This is why known brands always do their best to provide consumers with the best quality available to them. With this in mind, we looked around and went for the best products from the best brands to present to you, because you deserve the best.
Price - If you are a newbie in the yoga game, you might find that you need to buy yoga pants, bags, bolsters, and cleaners. Individually they might not cost a tonne, but when they begin to stack up, it can become pretty daunting indeed. With this in mind, we ensured that we looked at products that don't seek to drill a hole in your pocket. However, we also ensured that we presented products that are high in quality so that you, as the consumer, get the very best value that is on offer.
Reviews - The role of reviews in the selection process of the best yoga bolsters cannot be overstated as they are a foolproof way of determining the quality of a product. Therefore, we scoured the internet to find affordable products, manufactured by reputable brands, and greatly liked by confirmed purchasers. Our selection above has some of the highest consumer ratings around and that many people cannot be lying about the quality of a product, can they?
How We Chose Our Selection Of Yoga Bolsters
Shape - Bolsters for yoga come in different shapes and sizes, and more often than not, it depends on the individual using them to determine which is best. Some bolsters come in a round shape that makes them act not just as bolsters, but excellent cushions. For some, getting a rectangular bolster that can double as a seat for meditation is what pushes them towards a particular product. Ensure that you get a yoga bolster in the shape that best suits you.
Filling - The filling of a yoga bolster is in simple terms; the content on the inside that helps the product retain its shape. There are many different types of filling with some more preferable than others. Some of the most common ones are cotton batting and buckwheat husks with both having their strengths and weaknesses. For buckwheat, they are usually easy to adjust, which means you can control just how much of it is in the bolster. This can also be achieved with cotton batting. They also feel different on the back and other joints. Therefore, it is advised that you go for the filling that works best for you and feel the most comfortable on your body.
Material - As a potential buyer, you need to pay attention to what material is used in the construction of your yoga bolster. This is because, as the primary user, your comfort is of great importance. The material is also essential when it comes to maintenance. Some materials are easier to wash than others, and they also receive less damage when washed. Therefore, material like cotton and polyester is very popular amongst buyers as they are washing machine compatible.
Types Of Yoga Bolsters
Standard - These are the most commonly used type of bolster as they are the easiest to access. They feature flat tops and bottoms that help you maintain balance and also go well with restorative yoga. They are generally stable and tend to last for a long time. This is due to their durable frame and the high-quality materials that usually go into their construction. Additionally, while they are most commonly used on the floor, they can also be used while propped up or in a slant.
Round - As the name suggests, round yoga bolsters are usually cylindrical, and they lack the flat top and bottom that standard bolsters have. They can, however, be used in lieu of standard bolsters in several poses, and for some other poses, they do a better job of keeping the user comfortable. For example, poses that have you hanging off the edge of the bolster can be done with a standard product, but this is uncomfortable for some and can be more comfortable with a round yoga bolster.
Zafu - Zafu bolsters usually take the shape of cushions and are completely round. It is useful for providing you with some height under your pelvis, which, in turn, improves your posture. Furthermore, they can be used for meditation and generally come with carrying handles that make them incredibly easy to transport
Pranayama - Pranayama yoga bolsters are usually small and long. They are uniquely suited to breathing exercises as they provide excellent support for your body and let you set yourself in the optimum position to practice your breathing. It can also be used in other ways, including in Shavasana, where you can place the pranayama under your knees.
Yoga Bolsters FAQ
Q: What are yoga bolsters?
A: Yoga bolsters are cushions or pillows made in different shapes that help you achieve different yoga poses. They were generally not used until the 1960s when it was discovered that with the help of yoga bolsters, people could pull off poses with added ease. Additionally, it also opened up the practice of yoga to everyone, including those who were formerly unable to practice due to inflexibility or injury.
Sign Up Now
GET THE VERY BEST OF GEARHUNGRY STRAIGHT TO YOUR INBOX