Last updated:
13 Jul 2020
10 Best Yoga Blocks (Review) In 2021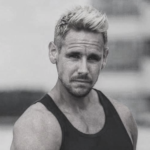 This product guide was written by Ben Coleman
Yoga blocks are one of the best yoga accessories you can purchase whether you are an experienced yogi or someone just getting ready to try the Downward Dog for the first time. The best yoga blocks are essential for anyone who wants to improve their yoga form and finish their daily yoga routine feeling more satisfied and sufficiently stretched, ready for the day.
They are ideal for improving stability and balance while also offering excellent benefits for deep stretching to ensure you hit that pose just right. These blocks are lightweight and easily portable, but despite this simplicity, they are also massively effective, especially if you're a yoga newbie.
Crafted using comfortable but durable materials with non-slip surfaces and comfortable grip (along with a few surprises thrown in here and there), anyone who wants to maximize their yoga potential should consider getting their hands, back, legs, and neck on one for their home yoga studio and revel in the benefits.
The Best Yoga Block
Yoga Block Buying Guide & FAQ
Features To Look For In Yoga Blocks
When choosing which of the best yoga blocks is right for you and your yoga needs, it's important to understand which features are most vital for ensuring an excellent session. These features include the shape, size, and material, and all of them contribute to guaranteeing that you're able to get your yoga routine completed easily and effectively.
Shape - Yoga blocks are rectangular. This provides the stability and support needed when using it to balance. The wide base also provides better grip on the floor, rather than a cube-shaped option or one that is more unusual.
These rectangular yoga blocks are the only type you need, as anything else could affect how well you're able to grip it, and the difference in length edges provide better variety compared to cube options.
Some blocks have beveled edges, which makes it easier to grip rather than being a straight and solid shape. It also makes them easier to hold if doing bodyweight exercises for strength training or even just moving from class to class.
Size - The yoga blocks we have selected are no longer than 9 inches or no thicker than 4, as this helps to provide enough support for your yoga poses. However, not all yoga blocks are this large. You can find half blocks, which you can use to support your shoulders without putting too much strain on the rest of your back. For beginners, though, standard sized blocks are most appropriate as they still offer a range of applications.
Material - There are 3 types of material you'll find with your yoga block, and we go into greater detail about them below. For now, though, foam and cork are the most lightweight, but they are not as durable as wooden options, which are sturdy, but also heavy and not as comfortable.
It comes down to what poses and exercises you want to achieve, but it might be useful to have a few blocks of each material for versatility and convenience.
Yoga Block FAQ
Q: What are yoga blocks?
A: Yoga blocks are just what the name suggests: blocks. They are not fancy or high-tech, but they can provide excellent benefits and versatility for both novice and experienced yoga enthusiasts alike.
Typically, they are no larger than 9 x 6 x 4 inches, although there are some which are smaller, and they are lightweight and comfortable to help maintain your grip. They are made from either foam, cork, or wood, and are popular among those who do yoga, whether casually or more seriously.
Some people consider them cheating and believe you can't be a true yogi if you take advantage of certain props. However, it's really the opposite that's true, and if you want to maximize your yoga potential, a yoga block is one way to do so.
Yoga blocks help you maintain balance, target different muscle groups, and improve alignment so you actually get something out of your yoga session. As with any exercise or workout, form is vital, and yoga blocks can help you achieve the perfect form while also ensuring safety and prevent the risk of injuries.
Q: How do you use yoga blocks?
A: Yoga blocks are a versatile part of any yoga practice, and while they may seem simple (and to be fair, they are simple), there are plenty of different ways you can use them to maximize your yoga and exercise routines to guarantee that you get the most remarkable benefits from them.
You might think you don't need props to achieve the poses you want, but just like yoga straps and other yoga accessories, they can provide a superb improvement to your daily exercise, and even experienced yogi will find that they can enhance their yoga session, taking their skills to the next level.
Here are some ways for you to use a yoga block.
Supported Chest Opener
Puppy Pose
Yoga Bicycles
Sun Salutation A
Step-Through
Stability Work
Upper Body Strength
Handstand Hops
Psoas Release
Neck Release
Use the blocks with each pose or activity to provide better support and apply the correct pressure on different parts of the body. Rather than use a flat surface for your yoga session, yoga blocks offer additional dimensions that will improve each session.
Types Of Yoga Blocks
You'll encounter three primary types of yoga blocks. You may come across others, but these are not as common or even as reliable. If you want to get the most from your yoga session while using a yoga block, these types of yoga blocks will be the best place to start.
Cork - Cork blocks are the most eco-friendly option and come with a further range of benefits. They are stable, solid, impermeable, and recyclable, so you can do your bit for the environment should you ever need a new block.
Cork comes with natural friction on the surface, which makes these blocks easy to grip and stay in place on the ground, which ensures better safety and stability for you. Cork blocks are also cheap to produce, so if you're a new yogi on a budget, these will be ideal.
However, they can be hard to clean and they are prone to crumbling after a while which can hurt how effective they are. They also absorb sweat, which isn't the best thing. But if you're looking for a quick yoga block solution, cork is definitely something to consider.
Wood  - Wood is the material first used when yoga blocks first became popular in the 70s. They are more expensive than cork because greater care must be taken when they are constructed. The wood is thick and heavy, which is great for stability, but not so much for portability, which could be an issue if you have a yoga class. For a home studio, though, this shouldn't be a problem.
Because these blocks are wood, they are the most durable option around, and it's likely that you will buy one that will last your for years, and maybe even life if you take excellent care of it. The most popular wood used to make them is bamboo, which grows quickly and is, therefore, the most sustainable option.
They are excellent for balance and building strength, but because the wood is so solid and offers zero give, they are not as comfortable as foam or cork, so they are not as versatile as other options.
Foam - Foam blocks are one of the most popular types around as they are both easy to carry and lightweight. This makes putting them in your gym bag easy without straining your bag and ruining everything before you get to the session.
They are excellent for beginners, as they provide superb support during asana, and if you're someone who likes bright colors, foam blocks come in a variety of them. We know that's not important for everybody, but if everyone has the same color block, it's easy to lose yours.
They are also affordable, which is another plus for beginners unsure if yoga is really for them. Foam blocks are also sturdy and provide decent friction to stick the ground to ensure stability. The slight give is also comfortable on the spine, making them highly versatile. Despite this, they can be a little flimsy, and while you get some support, it is not as sufficient as what you'll find with wood or cork.
Sources:
10 Ways to Use Blocks to Advance Your Yoga Practice - Yoga Journal
What is a Yoga Block? - Mad HQ
Types of Yoga Blocks - Yoga Baron
The best!
Gear, gadgets & stuff for men
Straight to your inbox