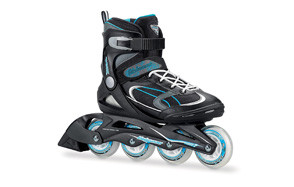 Bladerunner by Rollerblade Inline Skate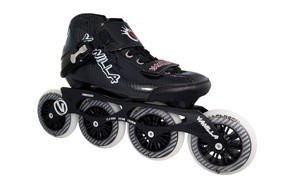 VNLA Carbon Speed Roller Blades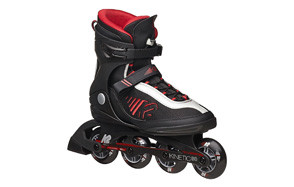 K2 Skate Men's Kinetic 80 Inline Skates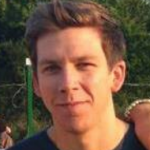 Skating has been around for several decades. It became a popular pastime around the 1940s or 1950s when surfers decided they needed an exhilarating activity when surfing wasn't possible due to a lack of waves. The original roller skates were an alternative to ice skating which made it possible to enjoy this sport outdoors in any weather, but mainly as an alternative to skating on ice.
Skates have come a long way since the first 4 wheel skates on specially made shoes. Those babies' rollers were made to resemble the wheels of a car, with 2 rollers in the front and 2 in the back. These made way for inline skates which featured a line of two to five wheels along the length of the boot.
Choosing the best inline skates depends on your level of skating expertise, your budget, and the intended purpose. There are a number of different inline skates to choose from and we've chosen some of the best to help you select the right ones for you.
The Best Inline Skate
Inline Skate Buying Guide & FAQ
How We Chose Our Selection of Inline Skates
Brand - When looking at inline roller skates we steer clear of cheap imitations and stick to brands with a trusted reputation for quality and design. Some brands are more dedicated to specific products so we like to look at those who really understand the dynamics of inline skates.
Quality - Flimsy materials and poor workmanship are something we avoided when choosing the best inline skates. Some skaters can reach quite impressive speeds on the skates and they simply can't risk poor quality skates that can break and cause serious injury. We looked at materials that were durable enough to withstand the vigors of serious inline skating. The quality must be in the materials, the workmanship and the design.
Durability - Some inline skates for men need time to be broken in so the last thing you need is to replace them frequently. We chose sturdy and durable skates that have been designed and manufactured to last. This is particularly important for skaters who participate in competitions or just like to get out there and push themselves, and their skates, to the limits.
Reviews - What better way to determine the quality of a product than from the opinions of people who have already tried the product? For this reason, we always check the reviews to make sure the positive reviews far outweigh the negative ones. Reviews are also an exceptional way to discover if the product has any design floors. This is really important when it comes to inline skates +because you simply can't afford to have things go wrong because you rushed into a purchase without thinking. Reviews are effective feedback because they show the positive aspects, as well as the negative ones.
Price - We tried to compile our list of the best inline skates with a variety of different prices to suit all budgets. Cost is always an important issue, but you also have to make sure you are getting top value for the money you spend.

Features to Look For In Inline Skates
Skate Type - Are you just a beginner or casual skater or are you into serious competition. These are some of the most important aspects we looked into when putting together this list Keep in mind that some people are just causal skaters, others are professionals and even more used to be professional. Ask your local inline skate expert for the best type of skates for your needs.
Skill Level - Your level of inline skating skill should determine the type of skates you should choose for yourself. In that regards, they are just like any other piece of sporting equipment. Inline skates range from those suitable for beginners or recreational skaters to intermediate and all the way to advanced, and some in between. For beginners' skates, the wheels are usually smaller, with lower grade bearings. As your skating skill levels increase, you'll start to look at better inline skates that feature better components and larger wheels for increased speed. You should always go for skates that are suitable for your skill level for maximum skating enjoyments.
Liners - One of the most important components of inline skates are the liners. If you have a poor fitting liner, the whole skate will not fit correctly and that will affect how well you can skate. In general, inline skate liners come in 4 basic types. You have a standard liner which is simple foam. Foam materials are usually found in beginner skates or some of the less expensive models.
Auto-fit liners make use of gel pads. These are more comfortable and offer more support as they will contour to your feet each time you put on the skates.
Then you have memory-fit liners. Although these are somewhat similar to gel type liners, memory-fit liners remember the shape of the feet and conform to that shape each time they are worn. Memory-fit liners offer a great deal of comfort and support.
The fourth basic type of inline skate liners is the heat moldable liner. These are removed from the skate, heated and whilst warm, placed on your feet so that they will contour to your feet as they cool. This makes them a very individual liner and the process of contouring them for your feet should be done in store by a professional.
High Vs. Low Cuff - The cuffs on inline skates are where you can find most of the support and stability. A good quality cuff allows the skater to generate more power to push off while holding the foot stable during lengthy skating sessions. High cuffs are usually made from plastic and are usually featured in skates for beginners or recreational skaters. The plastic used is generally of a good quality and is very durable. Low cuffs are often made from carbon and offer a lot more in terms of support and performance. Low cuffs are preferred by marathon or racing skaters.
Closures - The closure system refers to how the inline skates are secured to your feet. Just like many types of sporting footwear, the closures have evolved over time. Originally, the closure system was a simple lace-up style. Lace-up skates are still available, however, there is usually an additional closure system such as buckles for added security. Ratchet buckles are usually the ones that are used in conjunction with lace-ups and there are usually 2 or 3 buckles on the skate. Velcro also features in the closure system but more as a means of securing all the loose parts so that the boot will not come undone or have loose laces that can become a hazard. Quick Lace closure is exactly that. With one quick tug, the lacing is secure and you can tie off. On the other hand Boa lacing, although similar to quick lace if fed into a dial which can be tightened or loosened as needed.
Frames - Inline skate frames are usually made from plastic, aluminum or carbon. The type of materials used in the frames will mainly depend on whether they are beginner skates, fitness skates or advanced or racing skates.
Wheels - The wheels used for inline skates have gotten pretty high tech over the years. Plastic wheels were originally used but these days, most modern skating wheels are made from polyurethane. The size of the wheels varies from those suitable for beginners all the way to advanced skaters.
Brakes - Inline roller skates for beginners, recreational and fitness skaters. The brake is usually found on the right skate but can often be a switch to the right skate, depending on which foot is the skater's dominant foot. However, some skaters choose no brakes. Roller hockey skaters, racers and the more aggressive skaters prefer not to have brakes as it can interfere with performance.
Bearings - You pretty much can't have skates without bearings as these determine how smoothly you can skate. They can also affect how fast you can go. Their main purpose is to reduce the friction between the wheel and the fixed parts of the skate.

Types of Inline Skates
Fitness - Fitness skates are most suited to experienced skaters and those who like a little more speed. These are also great for longer skating sessions or skating longer distances
Recreation - These are popular for beginners and those who skate occasionally. They offer the support and stability needed when you are just learning how to skate.
Race - Inline skates for racing are a little stiffer in construction for added support and performance. The stiffer boot gives great support and strength when pushing off.
Urban - These are great freestyle inline skates for those with loads of experience and like to skate with a little more adrenal involved. These are more suited for aggressive skaters who love to weave their way through urban areas showing off their skills as they maneuver around obstacles and people.

Inline Skate FAQ
Q: Are Inline Skates and Rollerblades The Same Thing?
A: Inline skates and rollerblades are pretty much the same things.  The original rollerblades were a little more on the chunky side but inline skates follow the same design principles, however, they are more sleek and comfortable.
Q: Arte Buckles Better Than Laces?
A: Both buckles and laces have their merits when it comes to inline skates. Laces give you a more individual fitting closure as you can tighten them or loosen them according to your preferences. Buckles, on the other hand, are a lot faster to secure.
Q: What Kind Of Socks Should I Wear With The Inline Skates?
A: You may think thicker socks are better to wear with inline skates, but the opposite is true. Thick socks can bunch causing friction inside the boot which can lead to painful blisters. There are specially designed skate socks which fit snugly over the foot, but they are surprisingly thin and comfortable.
Q: How To Maintain Inline Skates?
A: To keep your skates performing well for as long as possible, proper care is needed. Clean them after each use, particularly after lots of outdoor activity. Indoor skating will require less cleaning. You should get a tool with your skates that allow you to remove the wheels for a thorough cleaning. The liner is usually removable so it can be washed or at least aired out. Make sure the bearings are lightly oiled on a regular basis to keep them working smoothly.