Best Mountain Bike Helmets In 2022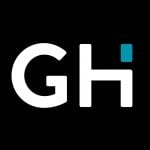 This product guide was written by GearHungry Staff
GearHungry Staff
GearHungry Staff posts are a compilation of work by various members of our editorial team. We update old articles regularly to provide you the most current information. You can learn more about our staff
here
.
GearHungry may earn a small commission from affiliate links in this article.
Learn more
Mountain biking is the most perfect activity for adrenaline seekers; it's unpredictable, it's intense, and most importantly, it's different. There really is no other activity which is quite like mountain biking, and that is why it is such a popular sport which is loved by many all over the globe. However, it doesn't matter whether you're a professional or a beginner – mountain biking is still dangerous. It's certainly not a sport for the faint-hearted and it's vital to carry out a series of safety measures from the moment you hop on the bike.
One of the most important pieces of safety equipment which you will need when mountain biking is a mountain bike helmet. In the unfortunate event that you fall off the bike, your head will need to be protected so that you avoid concussion. With the help from this guide full of the best mountain bike helmets available right now, you can finally spend less time worrying about injuries and more time focusing on having fun!
The Best Mountain Bike Helmet
Bell Super 3R MIPS Adult MTB Bike Helmet

As its name implies, the Bell Super 3R MIPS Adult MTB Bike Helmet comes equipped with a Multi-directional Impact Protection System, which is a top slip-plane technology located inside the helmet. It is designed principally to reduce rotational forces that can result from certain impacts and also comes with a removable protective chin bar designed to boost user's confidence and trail riding adaptability. What's more, the chin bar comes in a wraparound design and it can be easily attached in a 3-step connection process with zero tools required.
The Super 3R helmet has No-Twist Tri-Glides; quick-adjustable fasteners there to help to keep the straps flat and in the proper position. It equally comes with X-Static and Xt2 Padding made with quick-drying materials which are further woven with original silver fibers put there to inhibit the growth of bacteria and fungi which could potentially cause foul odors. Furthermore, the helmet's construction follows a traditional process coined by Bell which entails fusion in-mold polycarbonate shell. This process attaches the outer shell of the helmet to the EPS foam liner in order for more durability and sturdiness.
With a total of four brow ports, twenty-three vents, and sic chin bar vents, it will be mighty hard to get a safe, sturdy mountain bike helmet like this one. It even offers better ventilation than the Super 3R helmet, so, there's a major plus. It features ports on the top of the helmet for better ventilation, which also comes in useful for ushering in cool air and pushing it through the air-channel matrix for full-head ventilation. To top it all off, the Bell helmet comes in small, medium and large sizes, with its medium size only weighing 784grams. There are ten different colors for users to pick from and it is compliant with CPSC Bicycle certifications.
Key Features:
No-twist tri-glides 
X-static & XT2 padding 
MIPS® technology 
Overbrow Ventilation 
Goggleguide adjustable visor system
Integrated breakaway camera mount
Specification:
Brand

Bell

Model

Bell

Weight

2.88 pounds
Lightweight
Quick-drying padded interior
Has removable wraparound chin bar
MIPS-Equipped
Tightening system is flimsy 
Giro Fixture MIPS Bike Helmet

While having options can be a good thing, it certainly does not come without its cons. Buyers who may have it had it hard up until now regarding finding the right head size can finally rest easy when it comes to the Giro Fixture MIPS Bike Helmet. This one size fits all helmet, ensures little or no margin of error with its Roc Loc Sport fit adjustment system. By twisting the micro-adjustable rear-mounted dial, the helmet adjusts itself to the shape of your head. In addition to its perfect fit, another reason that makes this Giro Helmet a good choice is its lightweight In-Mold construction. More so, it is engineered with an upgraded Multi-directional Impact Protection System technology which makes use of a low-friction elastomeric liner.
Further, this liner rotates independently around your head to ensure maximum protection in case of a severe crash. In the long run, this fixture serves to dispel rotational forces that would otherwise be transferred through the helmet, giving you the confidence you need to ride as fast as you can. So, say goodbye to the days that certain trails in the woods, as well as steep terrains, were off-limits. Now you can ride without the fear of splitting your head open. It also combines the MIPS liner with an EPS foam in its interiors.
Overall, the helmet's shell is made of synthetic, polycarbonate materials and as such, is recommended for everything between trail biking and long-distance endurance-pushing rides on or off rough terrains. Also, it comes complete with a visor and is well-ventilated so, users can feel completely comfortable during long rides even on days when the sun is scorching hot. With five different matte colors (black, grey, dark red, frost, and lime) to choose from, the Giro Fixture MIPS Bike Helmet is truly for everyone.
Key Features:
Engineered in Giro's test lab 
MIPS® technology 
In-mold construction
18 vents 
Universal fit 
Specification:
Brand

Giro

Model

Giro

Weight

1.5 pounds
One size fits all
Well-ventilated
Lightweight
Easily adjustable
Demon United Podium Full Face Mountain Bike Helmet

As we mentioned before, mountain biking is a dangerous sport. The more protection you have, the better. This is why many mountain bike helmets are designed with the whole of your face in mind, and a personal full-face favourite of ours is the Demon United Podium Full Face Mountain Bike Helmet. This helmet is available in a variety of different matte colours and features an EPS foam liner which hugs your face, keeping it protected at all costs. We recommend purchasing this helmet if you're particularly worried about any jaw-related injuries which are very probable when it comes to mountain biking. This also makes a perfect gift for mountain bikers in your life.
Key Features:
Includes helmet bag
Covers the full face
Lightweight and comfy
Chinstrap present
Specification:
Brand

Demon United

Weight

2 pounds
The foam liner moulds to the shape of your face for the perfect fit
CPSC certified (guaranteed safety)
The jaw padding may make this helmet run small
Chin strap has a plastic clip which might be flimsy
Troy Lee Designs XC Mountain Bike A2 Jet Helmet

The shell of the Troy Lee Designs Adult All Mountain XC Mountain Bike A2 Jet Helmet is made of polycarbonate material reinforced with an aerospace filament. It is an upgrade from the A1, elegantly designed for maximum cooling power in a way that incorporates a huge intake as well as an exhaust ventilation port. The result ends up providing more than 25% more airflow over the A1. Its impact foam comprises industry-first (patent pending) heavy-duty EPP and an EPS co-molded impact liner. These two elements offer first-class coverage at low and high speeds as well as everything in between. The helmet also comes with break-away visor screws specially designed to reduce the likelihood of tearing during a crash. For absolute comfort, the interior of the A2 helmet is made with materials equipped with good wicking properties and equally lined with X-Static pure Silver. Furthermore, the materials used are not only quick-drying, but they also guard against the growth of odor-causing microorganisms.
The A2 comes in various colors and even better, its sizes come in pairs, ranging from X-Small/Small to X-Large/XX-Large. So, there is a helmet available for all head sizes. Nonetheless, dividers featuring adjustable strap are also included in the design and this delivers the perfect fit no matter the shape of the head. TLD's confidence in this product must come from its multiple safety certifications which include CPSC 1203, CE EN 1078, and AS/NZS 2063. No wonder they offer a manufacturer's warranty of three years. Altogether, if you are on the lookout for a helmet that offers a great fit, general peace of mind and this falls within your budget, then you should consider the Troy Lee Designs Adult All Mountain XC Mountain Bike A2 Jet Helmet.
Key Features:
Innovative break-away visor
EPS impact liner
MIPS® Brain Protection System
Semi-adjustable strap dividers
Available in up to 20 colors
Specification:
Brand

Troy Lee Designs

Model

Troy Lee Designs

Weight

1 pounds
Comes with ventilated storage bag
High-performance odor protection
Multiple safety certifications
Not the most comfortable helmet

We have another contender from Giro, the experts in all things bicycle helmets; the Giro Montaro MIPS Helmet. This time around, the Montaro design is made with the long-distance cyclists in mind. Featuring a unique shell surrounding which helps to protect your control centre, you can expect to find yourself on a care-free ride when this is securely strapped to your head. This helmet even features anti-microbial padding which will absorb your sweat, leaving you feeling as fresh as can be. Our handy guide to the best bike lights features more great products like this. 
Key Features:
16 vents for airflow
Anti-microbial padding
Roc Loc Air adjustment for a secure fit
Specification:
Brand

Giro

Weight

1.85 pounds
Unique padding absorbs sweat
Available in a huge array of colours!
Lacks some inner cushioning
Camera mount might be a bit flimsy




If you were liking where we were headed when talking about bike helmets with lots of personalities, then you're in luck. Next up, we have the Kask Rex MTB Helmet – a mountain bike helmet with a playful appearance yet one which still gets down to business. Weighing just 270 grams, this helmet will fit perfectly on your head with help from the Kask octofit adjustment system, without causing any strain on your muscles. Find more great products like this by checking out our guide to the best bike repair stands.
Key Features:
Kask octofit adjustment system
Adjustable visor
Go Pro mount
Specification:
Brand

Kask

Model

CHE00038.210.58

Weight

2 pounds
Extremely lightweight (weighs just 270g)
CPSC certified
Logos are not laminated and may wear easily
Top mount clip is quite stiff
Giro Switchblade MIPS Helmet



That's right – we have yet another helmet from the incredible brand Giro; we just can't get enough of their designs! If you're passionate about hardcore descents when mountain biking, then the Giro Switchblade MIPS Helmet will be perfect for you. The downhill mtb helmet consists of a certified full-face helmet which can also be easily removed for when you aren't biking to such an extreme extent. The removable chin bar makes climbing just as simple, as it allows you to benefit from the cheek pad ventilation on offer. This helmet is one of the most incredible multi-functioning ones we've come across. Don't forget to also check our guide to the best bike phone mounts.
Key Features:
20 ventilation ports
Removable chin bar
Roc Loc Air SH system
Specification:
Brand

Giro

Weight

2.4 pounds
CPSC certified
Perfect for all forms of mountain biking thanks to the removable chin bar
Chin bar may snap if detached aggressively
Not suitable for use in hot weather
Giro Register MIPS Helmet

Giro is one of the most trusted bicycle helmet brands in the world. Since 1985, they've been designing and manufacturing helmets that bring innovation to our bike rides. Each new model provides more protection, weighs less, and feels more comfortable than the last. The Giro Register Cycling Helmet is one of the most advanced helmets ever released for casual cyclists. The most important feature, in our opinion, is MIPS® technology. Designed to reduce rotational forces, it stops your head from twisting in an accident and therefore reduces the impact on the brain. Add this to the in-mold construction and you've got a helmet that will provide an amazing level of protection in a crash.
Key Features:
MIPS® technology 
In-mold construction technology 
Universal Fit sizing 
Complies with the US CPSC Safety Standard
Roc Loc® Sport system
Available in six colors 
Specification:
Brand

Giro

Model

Register

Weight

1.45 pounds
Protects the brain against rotational forces 
High impact-resistance 
Looks super modern 
Perfect fit 
Bell Sanction Adult Full Face Bike Helmet

When it comes to mountain biking, you need to take protective gear seriously. Without all the necessary pads and helmets, you can cause yourself serious injury (or even worse). The Bell Sanction Adult Full Face Bike Helmet provides excellent protection for the most important part of your body – your head. Like a motorbike helmet, it protects the whole of your head and keeps everything in place when you get into an accident. It has a simple ABS construction, meets all the required safety certifications, and has a low-profile and lightweight design. Designed for everything (except downhill mountain biking), this is the perfect helmet for the trails. 
Key Features:
ABS construction 
Adjustable visor 
Available in seven colors 
Lightweight and low-profile design 
Multiple air vents 
Specification:
Brand

Bell

Model

Sanction

Weight

1.87 pounds
Competitively priced 
CPSC certified 
Comfortable and protective 
Mountain Bike Helmet Buying Guide & FAQ
Need a bit of extra reassurance before you purchase a mountain bike helmet? No problem. Take a look at the next few sections of this buying guide in order to understand why you should trust our selections and what you need to look out for in order to get the best product imaginable.

How We Chose Our Selection Of Mountain Bike Helmets
We can't afford to get our buying guides wrong. We are far too passionate and care far too much about you to let your money go to waste. This is why every single product we encounter has to go through a thorough selection process, consisting of the following three areas:
Reviews - There will be no one-star reviews in sight on our buying guides. If a product hasn't lived up to its expectations and a lot of angry customers have had awful experiences, then we can gladly say that it'll never be associated with us. Customer reviews consist of the truth and nothing but the truth, meaning more times than not, you can rely on them in order to get a full understanding of the product you are about to buy.
We carefully sifted through thousands of reviews for every single product on this buying guide, ensuring that only the mountain bike helmets with the most positive reception would get featured. The mountain bike community is a very supportive one, so here is a huge thanks to everyone for writing their honest reviews!
Brand - There is a lot that goes into making a high-quality bike helmet, meaning purchasing from a brand which doesn't have experience in the biking field probably isn't the best way to go. You're going to want a product that you can trust; a product which won't break after the first use. The best way to ensure maximum efficiency in this area is by buying from brands who are the experts in the mountain bike field.
These brands don't necessarily have to be the biggest names on the market, but we've made sure that the brands we've featured have had tonnes of experience working with these types of products. So, we've looked at the background of the brand, similar products made by them, reviews on multiple sites, and much more. All of these factors contribute towards finding a brand which won't let you down.
Price - Last but by no means least, we assess products based on their price. Now, if you're looking for a high-quality helmet, then you need to be prepared to pay a price tag to match. With this in mind, however, we understand that everyone has some sort of a budget and no one wants to break the bank when purchasing. All of the helmets which have made it on to our buying guide match a whole range of budgets, from those looking to save wherever possible to those who are okay with investing a bit more.
Although some helmets may be cheaper than others, we can assure you that the quality is kept at the same level throughout. As, of course, the products still had to pass our other two pieces of criteria before getting to the price assessment stage.

Features To Look For In Mountain Bike Helmets
Mountain bike helmets have very specific features; features that will guarantee safety in risky situations. If you're on the hunt for a high-quality mountain bike helmet, then make sure that it carries the following features. When a product plays a role as serious as saving your life, it's essential to think about the following categories:
Safety Standards - Every single bicycle helmet needs to pass safety standards before it can be sold to the public. When it comes to mountain bike helmets, they must meet the minimum safety standards of the Consumer Product Safety Commission (CPSC). It's likely that you'll start to get very familiar with seeing CPSC mentioned when looking at bike products, as a helmet without this regulation is not guaranteed to be safe or legal.
There's loads of safety tests which are carried out in order to establish whether a helmet passes the CPSC regulations. The most important test consists of attaching the helmet to headforms and measuring the impact when dropped onto an anvil. This is an important test, as it will quickly tell whether the biker would experience head injuries when in a collision.
Size - If your helmet is too big then it could risk falling off, but if it's too small, then it may impact your vision and ability to move. This is why it's vital to get a helmet which is perfectly sized to the shape of your head.
Mountain bike helmets are typically sized in centimetres, meaning it's pretty easy to get the right size. Simply measure the circumference of your head and then use the brands sizing guide to find a helmet to match.
Fit - Once you've figured out what size helmet you need, you can then establish whether the design of it is a good fit for you. Mountain bike helmets need to be snug, sitting level just above the eyebrows and not getting in the way of your vision. When you give the helmet a tug, it shouldn't slip around any further than an inch. If you find that the helmet slips around and impacts your vision, then it's probably wise to opt for a helmet with a different fit.
Ventilation - The last thing you want when mountain biking is a sweaty head. It's no surprise that you're going to be working up a sweat, but if your head gets too hot, then you'll start to feel weak pretty quickly. With this in mind, the best mountain bike helmets will have plenty of ventilation ports to prevent the issue. Although too many ventilation ports may reduce the level of safety a helmet has, it's still necessary to have just the right amount so that there's a good airflow at all times. You need to keep your head cool in order to be able to perform to the best of your ability, so look for the helmets with an average of twenty ventilation ports.
Fastening - In most cases, a mountain bike helmet will fasten with a chin strap. This is usually in the form of Velcro or plastic cap. Either way, it's always nice to have the option of a fastening strap so that you can adjust the fit of the helmet with ease.
Weight - Just like most biking products, the lighter a helmet is, the better. If you have a heavy helmet, then it's likely to weigh you down and cause some serious shoulder and back pain. The majority of mountain bike helmets are made from lightweight materials, but it's worth checking the weight of a helmet before purchasing so that you don't end up with the struggle of a heavy weight on your head.
Detachable Chin - Different types of mountain biking will require different amounts of protection, meaning if you like a bit of variation when riding, a detachable chin might be a viable feature to look out for.
A detachable chin does exactly what it says on the tin. When you're in need of thorough protection, simply attach the chin and enjoy the benefits of a full-face helmet. And, when you're in need of more ventilation and vision, detach the chin and reap the benefits of a half shell helmet.
Visor - Lastly on our list of important features to look out for, we have visors. As mountain biking is an outdoor activity, visors help to protect your eyes from the sun, ensuring that you have perfect vision at all times. If you prefer to wear goggles when riding, then make sure that you get a detachable visor.

Types Of Mountain Bike Helmet
As you may already be aware, there are two main types of mountain bike helmets to choose from; full face and half shell. Below, we will highlight the main differences between the two.
Full Face - Full face helmets will give you the most protection, as they cover the whole head and chin, too. This type of helmet is perfect for those who like to test their luck on challenging mountains, as of course, these routes come with an increasing amount of risk. Although they offer the most protection, full face helmets will have smaller amounts of ventilation, so it's worth getting one with a detachable chin so that you have the option to remove it if you get uncomfortable.
Half-Shell - If you hadn't guessed it already, half-shell helmets cover your head, just like a normal cycling helmet would. Half-shell helmets are perfect for less-aggressive forms of mountain biking and can be used on a daily basis. Although you might think you'd be able to get away with a normal cycling helmet when it comes to mountain biking, remember that half-shell helmets are designed with mountain biking in mind, meaning they'll have far more protection.
Mountain Bike Helmet FAQ
Your safety is a top priority, meaning it's perfectly normal to have a few more niggling questions at the back of your mind. Read on to discover some of the most popular questions that mountain bike enthusiasts have. To accompany the questions, we've provided you with simple answers which will contain all you need to know.

Q: Can I use a road helmet for mountain biking?
A: It is not recommended to use a traditional road helmet for mountain biking. Road helmets don't provide as much protection as a mountain bike helmet would, so your head and eyes won't be protected as much as they should be.
Q: When should I replace my bike helmet?
A: As a general rule of thumb, it's wise to replace your bike helmet after three years of use (if you use it frequently). If you don't want to judge the replacement period by time, then replace the helmet once the foam starts wearing off, as this is a sign that the helmet is not as protective as it used to be.
Q: How safe are MTB helmets?
A: If a mountain bike helmet has passed the safety regulations of the Consumer Product Safety Commission (CPSC), then we guarantee that it will be as safe as can be. Please remember though, that mountain bike helmets aim to soften the impact of an accident - they don't prevent an accident from happening in the first place.
Sign Up Now
GET THE VERY BEST OF GEARHUNGRY STRAIGHT TO YOUR INBOX