Bell Super 3R MIPS Adult MTB Bike Helmet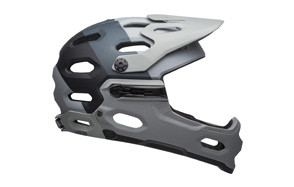 Key Features:
Lightweight
Quick-drying padded interior
Has removable wraparound chin bar
MIPS-Equipped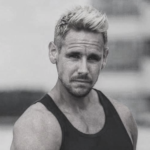 Mountain biking is the most perfect activity for adrenaline seekers; it's unpredictable, it's intense, and most importantly, it's different. There really is no other activity which is quite like mountain biking, and that is why it is such a popular sport which is loved by many all over the globe. However, it doesn't matter whether you're a professional or a beginner – mountain biking is still dangerous. It's certainly not a sport for the faint-hearted and it's vital to carry out a series of safety measures from the moment you hop on the bike.
One of the most important pieces of safety equipment which you will need when mountain biking is a mountain bike helmet. In the unfortunate event that you fall off the bike, your head will need to be protected so that you avoid concussion. With the help from this guide full of the best mountain bike helmets available right now, you can finally spend less time worrying about injuries and more time focusing on having fun!
The Best Mountain Bike Helmet
Mountain Bike Helmet Buying Guide & FAQ
Need a bit of extra reassurance before you purchase a mountain bike helmet? No problem. Take a look at the next few sections of this buying guide in order to understand why you should trust our selections and what you need to look out for in order to get the best product imaginable.

How We Chose Our Selection Of Mountain Bike Helmets
We can't afford to get our buying guides wrong. We are far too passionate and care far too much about you to let your money go to waste. This is why every single product we encounter has to go through a thorough selection process, consisting of the following three areas:
Reviews - There will be no one-star reviews in sight on our buying guides. If a product hasn't lived up to its expectations and a lot of angry customers have had awful experiences, then we can gladly say that it'll never be associated with us. Customer reviews consist of the truth and nothing but the truth, meaning more times than not, you can rely on them in order to get a full understanding of the product you are about to buy.
We carefully sifted through thousands of reviews for every single product on this buying guide, ensuring that only the mountain bike helmets with the most positive reception would get featured. The mountain bike community is a very supportive one, so here is a huge thanks to everyone for writing their honest reviews!
Brand - There is a lot that goes into making a high-quality bike helmet, meaning purchasing from a brand which doesn't have experience in the biking field probably isn't the best way to go. You're going to want a product that you can trust; a product which won't break after the first use. The best way to ensure maximum efficiency in this area is by buying from brands who are the experts in the mountain bike field.
These brands don't necessarily have to be the biggest names on the market, but we've made sure that the brands we've featured have had tonnes of experience working with these types of products. So, we've looked at the background of the brand, similar products made by them, reviews on multiple sites, and much more. All of these factors contribute towards finding a brand which won't let you down.
Price - Last but by no means least, we assess products based on their price. Now, if you're looking for a high-quality helmet, then you need to be prepared to pay a price tag to match. With this in mind, however, we understand that everyone has some sort of a budget and no one wants to break the bank when purchasing. All of the helmets which have made it on to our buying guide match a whole range of budgets, from those looking to save wherever possible to those who are okay with investing a bit more.
Although some helmets may be cheaper than others, we can assure you that the quality is kept at the same level throughout. As, of course, the products still had to pass our other two pieces of criteria before getting to the price assessment stage.

Features To Look For In Mountain Bike Helmets
Mountain bike helmets have very specific features; features that will guarantee safety in risky situations. If you're on the hunt for a high-quality mountain bike helmet, then make sure that it carries the following features. When a product plays a role as serious as saving your life, it's essential to think about the following categories:
Safety Standards - Every single bicycle helmet needs to pass safety standards before it can be sold to the public. When it comes to mountain bike helmets, they must meet the minimum safety standards of the Consumer Product Safety Commission (CPSC). It's likely that you'll start to get very familiar with seeing CPSC mentioned when looking at bike products, as a helmet without this regulation is not guaranteed to be safe or legal.
There's loads of safety tests which are carried out in order to establish whether a helmet passes the CPSC regulations. The most important test consists of attaching the helmet to headforms and measuring the impact when dropped onto an anvil. This is an important test, as it will quickly tell whether the biker would experience head injuries when in a collision.
Size - If your helmet is too big then it could risk falling off, but if it's too small, then it may impact your vision and ability to move. This is why it's vital to get a helmet which is perfectly sized to the shape of your head.
Mountain bike helmets are typically sized in centimetres, meaning it's pretty easy to get the right size. Simply measure the circumference of your head and then use the brands sizing guide to find a helmet to match.
Fit - Once you've figured out what size helmet you need, you can then establish whether the design of it is a good fit for you. Mountain bike helmets need to be snug, sitting level just above the eyebrows and not getting in the way of your vision. When you give the helmet a tug, it shouldn't slip around any further than an inch. If you find that the helmet slips around and impacts your vision, then it's probably wise to opt for a helmet with a different fit.
Ventilation - The last thing you want when mountain biking is a sweaty head. It's no surprise that you're going to be working up a sweat, but if your head gets too hot, then you'll start to feel weak pretty quickly. With this in mind, the best mountain bike helmets will have plenty of ventilation ports to prevent the issue. Although too many ventilation ports may reduce the level of safety a helmet has, it's still necessary to have just the right amount so that there's a good airflow at all times. You need to keep your head cool in order to be able to perform to the best of your ability, so look for the helmets with an average of twenty ventilation ports.
Fastening - In most cases, a mountain bike helmet will fasten with a chin strap. This is usually in the form of Velcro or plastic cap. Either way, it's always nice to have the option of a fastening strap so that you can adjust the fit of the helmet with ease.
Weight - Just like most biking products, the lighter a helmet is, the better. If you have a heavy helmet, then it's likely to weigh you down and cause some serious shoulder and back pain. The majority of mountain bike helmets are made from lightweight materials, but it's worth checking the weight of a helmet before purchasing so that you don't end up with the struggle of a heavy weight on your head.
Detachable Chin - Different types of mountain biking will require different amounts of protection, meaning if you like a bit of variation when riding, a detachable chin might be a viable feature to look out for.
A detachable chin does exactly what it says on the tin. When you're in need of thorough protection, simply attach the chin and enjoy the benefits of a full-face helmet. And, when you're in need of more ventilation and vision, detach the chin and reap the benefits of a half shell helmet.
Visor - Lastly on our list of important features to look out for, we have visors. As mountain biking is an outdoor activity, visors help to protect your eyes from the sun, ensuring that you have perfect vision at all times. If you prefer to wear goggles when riding, then make sure that you get a detachable visor.

Types Of Mountain Bike Helmet
As you may already be aware, there are two main types of mountain bike helmets to choose from; full face and half shell. Below, we will highlight the main differences between the two.
Full Face - Full face helmets will give you the most protection, as they cover the whole head and chin, too. This type of helmet is perfect for those who like to test their luck on challenging mountains, as of course, these routes come with an increasing amount of risk. Although they offer the most protection, full face helmets will have smaller amounts of ventilation, so it's worth getting one with a detachable chin so that you have the option to remove it if you get uncomfortable.
Half-Shell - If you hadn't guessed it already, half-shell helmets cover your head, just like a normal cycling helmet would. Half-shell helmets are perfect for less-aggressive forms of mountain biking and can be used on a daily basis. Although you might think you'd be able to get away with a normal cycling helmet when it comes to mountain biking, remember that half-shell helmets are designed with mountain biking in mind, meaning they'll have far more protection.
Mountain Bike Helmet FAQ
Your safety is a top priority, meaning it's perfectly normal to have a few more niggling questions at the back of your mind. Read on to discover some of the most popular questions that mountain bike enthusiasts have. To accompany the questions, we've provided you with simple answers which will contain all you need to know.

Q: Can I use a road helmet for mountain biking?
A: It is not recommended to use a traditional road helmet for mountain biking. Road helmets don't provide as much protection as a mountain bike helmet would, so your head and eyes won't be protected as much as they should be.
Q: When should I replace my bike helmet?
A: As a general rule of thumb, it's wise to replace your bike helmet after three years of use (if you use it frequently). If you don't want to judge the replacement period by time, then replace the helmet once the foam starts wearing off, as this is a sign that the helmet is not as protective as it used to be.
Q: How safe are MTB helmets?
A: If a mountain bike helmet has passed the safety regulations of the Consumer Product Safety Commission (CPSC), then we guarantee that it will be as safe as can be. Please remember though, that mountain bike helmets aim to soften the impact of an accident - they don't prevent an accident from happening in the first place.