Best Electric Scooters For Kids in 2022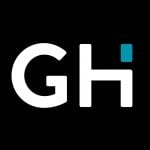 This product guide was written by GearHungry Staff
Last Updated
July 31, 2018
GearHungry Staff
GearHungry Staff posts are a compilation of work by various members of our editorial team. We update old articles regularly to provide you the most current information. You can learn more about our staff
here
.
GearHungry may earn a small commission from affiliate links in this article.
Learn more
It's not always about the adults you know. Sometimes we like to cover off gear reviews for the other important, smaller people, in your life so today we're looking at the Best Electric Scooters for Kids. Guaranteed to make your kid look uber cool in that commute into school and for you to win mahusive Dad points for some time to come. Even better still, get yourself a matching set of wheels, and you can do the school run together in style and bond over your love of supercharged wheels! Electric scooters are in fashion right now, easy to operate, virtually no cost to run and super environmentally friendly. Plus, let's not forget, so much fun to be had. Why walk when there is a slicker and speedier option to hand? So without further ado, we bring you the Best Electric Scooters for Kids review.
The Best Electric Scooter
Razor E100 Electric Scooter




Getting back down to basics now with another fantastic model from Razor that is an excellent entry scooter, perfect for kids aged 8 and upwards. It's budget friendly and comes in four really fun and contemporary colors perfect for boys and girls.  It's an excellent option for a first-time scooter as it is incredibly easy to operate and has a top speed of 10 MPH, so you don't need to worry about your child hurtling down a hill at rapid speeds that send your heart into your mouth!
With this Razor E100 model, your kids can have fun without getting into trouble, and they can also learn about road safety at the same time. The E100 features a child-friendly size foot deck and frame while the motor is quiet running with a simple to operate twist-grip acceleration. The brake is hand operated, and there is also a retractable kickstand. It's not the fastest or the most sophisticated Scooter in our review, but it is safe, reliable,  constructed from quality materials and operates on a superior quiet chain drive motor that delivers zero emission output. Be sure to also check out our list of the top remote control cars for more great toys for your kid.
Key Features:
Ultra-quiet chain drive with easy twist-grip throttle
Powered by a long-lasting 24V seal battery system
Travel at up to 10 MPH with simple kick start motor
Can run for up to 40 minutes continuously
Requires initial charge of 12 hours before use
Hand operated rear brake and spring-loaded kickstand
Specification:
Brand

Razor

Model

13111260

Weight

25.3 pounds
Glion Dolly Foldable Electric Scooter




OK, so Glion Dolly Foldable Electric Scooter isn't strictly just for kids! You are going to love it yourself so much that you might want to invest in two straight away. If you have the budget that is as it's not the cheapest one today in our review but boy, can it go? Well, in a scooter kind of way! Put an end to boring commutes and rides to school, the part and the office and get there in style with this patented design from Gilion.
When it's not in use, it conveniently folds and has a retractable handle and wheels just like a roller bag suitcase so that you can easily take it with you on crowded public transport. Something that's not always practical with a bike. It's fun, kinda fast and super reliable and quiet to run. You can get speeds of up to 15 MPH which is faster than Usain Bolt so yes, we think we can call it fast!
It's sturdy, durable, dependable and has been thoughtfully constructed to last. The frame is crafted from aircraft grade aluminum and has a powder-coated anti-corrosion finish. Not only that, but the tires have been developed by the military (yes you heard us right) and are guaranteed never to go flat. Of course, all the controls are waterproof, and it could not be easier to operate with its easy twist grip brake and right grip accelerator. As long as you and your kid both know your left from your right of course!
What we love most about this Gilion though (and there is a LOT to love) is that retractable handle and roller wheels. When you're not scootering around having fun, you can nonchalantly walk with it just like a roller bag suitcase, and nobody will be none the wiser. We call that next level design genius which is probably why it's patented. It's also one of the many reasons why it's firmly made it onto the list. Check it out for yourself and be prepared to change the way you commute and scoot forever! Be sure to also check out our list of the top adult scooters for more great items like this. 
Key Features:
Premium Lithium-Ion Battery
Quiet chainless and gearless motor hub
Never flat airless rubber tires
Patented design that folds and rolls like a roller bag suitcase
Maintenance free electronic braking system
Speed of 15 MPH and 15-mile range per charge
Specification:
Brand

Glion

Model

215

Weight

27.3 pounds
Razor E300 Electric Scooter




The Razor brand is synonymous with cutting-edge technology and innovative design products so you can expect the rife of your life with this Razor E300, just one of the many quality electric scooter products perfect for kids. This model is for anyone age eight up to adult so grab yourself two so you can head out together. With speeds of up to 15 MPH and a super quiet chain driven motor your neighbors will love it as much as you do! It's fast and smooth and packed with features.
This E300 version of the Razor Scooter has a larger style deck, frame and thicker tires making it a dream for those teens in your family or your adult riders. It's safe and comfortable and super easy to operate. There's a convenient twist-grip acceleration control so you can experience the thrill and excitement of twisting the throttle and feeling the power drive you forwards faster. When it comes to breaking, you simply operate the rear brake with the hand control, so power, acceleration, and braking are all directly under your expert control.
We also love the retractable kickstand which is perfect for adventures. Hop on and off your scooter when the fancy takes you and easily park up to enjoy the view before you hop back on and ride off on your next exploits. So much fun with up to 40 minutes of continuous activity available out of the 24V rechargeable battery system. Looking for a toy to occupy you kid's attention? Check out our list of cool Lego Technic sets and find the perfect one for your child.
Key Features:
40 minutes of continuous use
Super-sized deck and frame design
Chain drive motor with high torque
Easy to operate twist-grip controls
10-inch wide pneumatic tires
Speed of up to 15 MPH
Specification:
Brand

Razor

Model

13113614

Weight

43 pounds
Razor E325 Electric Scooter

Next up in our review of Best Electric Scooters for kids we have another fantastic performing model from the team at Razor. They've picked the pace and the engineering spec up with Razor E325 and made it an even more exhilarating ride for the joyriders among you!
With its larger sized frame and chunky designed pneumatic tires, it not only looks the part but it certainly performs it too. This model is better suited to kids over twelve, young adults and adults due to its powerful torque and those speeds of 15MPH. It also has variable speed acceleration and twist-grip throttle for a fun and fast-paced ride. You and your kids will love getting out and about on your Razor scooters and could be tearing around for up to 45 minutes at a time just from the one charge, depending of course on the conditions, climate and your own weight and size.
Everything you need to get started is included. Along with a rechargeable battery, Razor has provided you with all the tools you need to assemble and maintain your Scooter in good working order. Powerful, quiet and incredibly durable, once you try this Scooter out you will definitely be hooked on that need for speed. You can follow your child on one of the electric skateboards from our list and have fun.
Key Features:
Large framed deck with smooth 10-inch tires
Ultra-quiet chain drive motor with high torque
Twist grip throttle
Variable speed acceleration
Suitable for ages 12 and over
Speed of up to 15 MPH
Specification:
Brand

Razor

Model

13116301

Weight

43 pounds
Pulse Performance Reverb Electric Scooter

This super cool urban inspired electric scooter from Pulse Performance sure looks the business and features a really easy to use Kick N Go Performance style operation. For ages eight years and upwards and carrying a weight of up to 120 pounds, it's been especially created for kids so that it is easy to operate and control when they are just starting out. It has an exciting and innovative Moto-inspired twist throttle that they will just love using and a caliper hand brake ensuring that safety comes first.
It delivers the ultimate smooth and low maintenance ride with its Urethane tires and has an extra sturdy and dependable steel frame that provides plenty of kid-friendly protection. This makes the Reverb a fantastic option for newbies to scooter riding. You also get 40 minutes of riding time from the one charge so there is plenty to time to perfect and hone your technique. A great choice for the novice rider with plenty of important safety features that make it a dependable recommendation. Love this product? Check out our review of the top kids electric cars for our top picks.
Key Features:
Achieve speeds of up to 10 MPH
2 wheeled design with 100-watt chain driven motor
Heavy duty stem and robust steel frame
Push-To-Go Technology
24-volt rechargeable battery system
For 8 years old and upwards
Specification:
Brand

Pulse Performance Products

Model

163230

Weight

23.1 pounds
Segway ES1 Electric Scooter




As you would expect from Segway, this Electric Scooter really looks incredibly cool and stylish with its intelligent but simplistic, streamlined design. It features a handy built-in digital display so you can always be on top of tracking all the vital statistics like distance covered and your battery life. We also love the front LED light which is bright and means that you can safely ride your scooter at might which is a great added bonus.
You can reach speeds of up to 12.4 MPH which is not bad at all and with a 15.5-mile average range from the one battery charge you can really give this scooter a decent ride out and enjoy all of that freedom, flexibility, and fun that getting outdoors on your Segway scooter will deliver.
We love the cruise control function that makes riding a total, effortless breeze. Just lock in your desired speed, and you can cruise along, relaxed style, without the need to touch the accelerator paddle. That's pretty neat we're sure you'll agree. Talking of control, the ES1 Segway also comes with an anti-lock braking system that just adds to that personalized control. With its heavy-coil front wheel suspension, you won't feel a thing as you ride over rougher terrains. Whether you are on pavement, concrete or asphalt surfaces, cruising the sidewalk or out on the open road, the Segway ES1 Scooter delivers a comfortable and fast ride that provides the perfect balance between precision, portability, and durability. Need a present for an upcoming birthday? Make sure you also check out our guide to the best kid's bikes for more great items like this.
Key Features:
Range covered from one charge of up to 15.5 MPH
Anti-breaking system fitted
Cruise control with comfortable front shock absorption
Chainless, smooth ride design
Easy clean, good pads leave scooter always looking pristine
Large 8-inch tires provide a smooth glide
Specification:
Brand

Segway

Model

N2GF

Weight

24 pounds
Hover-1 Alpha Electric Kick Scooter




Next up, we've got the perfect electric scooter for your kids to grow into. This impressive vehicle is really designed for kids aged 15 right up to fully grown adults. However, if your teenager is strong enough (and sensible enough) to handle this kind of scooter, it might be worth investing your money in something they can use for years to come. The Hover-1 Alpha Electric Kick Scooter will make them the talk of the playground and with this kind of power, they can be home within minutes of you calling. 
Powered by a 451W brushless motor, this scooter is capable of speeds up to 17.4mph. That might not sound like much, but it feels real fast when the wind is in your hair and you're holding on for dear life. Of course, with that much power, you need to be able to stop. Thankfully, the Hover-1 Alpha comes equipped with a back disc brake, capable of bringing you to an abrupt stop. The motor is powered by a 36V battery pack, which has enough charge for 12 miles of uninterrupted riding (and takes around five hours to charge up). The other thing that sets this scooter apart from kid's scooters is the handling. With two 10-inch air-filled tires and responsive steering, you can be super accurate with each turn, allowing you to weave through city streets with ease. Other features include a completely foldable frame, a powerful LED headlight, and a built-in Bluetooth speaker. 
Key Features:
451W brushless motor 
Max speed – 17.4mph 
36V battery pack 
Up to 12 miles range 
Two 10-inch air-filled tires 
LED headlight
Foldable frame 
Built-in Bluetooth speaker
Specification:
Brand

Hover-1

Model

H1-ALPHA

Weight

45.25 pounds
Segway Ninebot eKickScooter ZING E10



Finally, Segway has designed a scooter that's just for kids. We've been keeping an eye on this space for a while because we love Segway products. The Segway Ninebot eKickScooter ZING E10 will make your kids the talk of the town. Under the hood, it's similar to the Segway ES1 scooter, it's just not as powerful. Don't be fooled though, it's no slouch in the performance department. It can reach a max speed of 10mph and can travel up to 6.3 miles on a single charge. 
The Segway E10 is powered by a traditional throttle on the handlebar. However, there's another way of cruising – simply kick off from the tarmac and the scooter will maintain the speed you set. The faster you kick-off, the faster it will go. Then, to stop, it has a powerful EBS (energy recovery brake system). With a max weight limit of 132 pounds, it's definitely not suitable for adults. In fact, because of how small it is, it's only really suitable for children under 5'3". 
Key Features:
150W motor 
Max weight capacity – 132 pounds 
EBS brakes
Max speed – 10mph 
Travels 6.3 miles on a charge 
Foldable and lightweight 
Specification:
Brand

Segway

Model

E10

Weight

18.7 pounds
VIRO Rides 550E Electric Scooter




The best thing about the VIRO Rides 550E Electric Scooter is the way it looks. It has an awesome graffiti-styled color scheme that sets it apart from every other scooter on this list. Even if you don't ride around on this scooter, you're going to look cooler than everyone else at the park. Having said that, it has some pretty impressive performance stats as well. It has a 100-watt DC motor that powers the scooter to a max speed of 10mph. It will run for around 40 minutes, which gives it a range of around six miles. Other features include a LED light for added visibility, a hand-activated rear brake, and an easy thumb-control throttle.
Key Features:
100-watt DC motor 
Max speed – 10mph 
Runs for 40 minutes 
LED visibility lights
hand-activated rear brake
Easy thumb-control throttle
Specification:
Brand

VIRO Rides

Model

550E

Weight

33.25 pounds
Razor Power Core E90 Electric Scooter

The Razor Power Core E90 Electric Scooter is one of the most popular products in its category. With thousands of positive reviews on Amazon, you can trust that this product will live up to the hype. It might just be the perfect electric scooter for kids, but we'll leave that up to you to decide. The motor is a high-torque, maintenance-free hub motor with 90-watts of power. That might not sound like much but it provides smooth acceleration up to a respectable top speed of 10mph (16km/h). When you're this close to the ground, 10mph feels much faster than it sounds. Any faster and it would be easy to lose control of this scooter. 
For power, it has a rechargeable 12V lead-acid battery that offers up a run time of 80 minutes. This is one of the main reasons the Razor Power Core E90 Electric Scooter is so popular. Because the recharge time on these batteries is always 12 hours or more, many customers look for the scooter with the longest run time. 80 minutes gives you a range of around 13 miles (21km), which is better than most electric scooters on the market. 
Key Features:
90-watt high-torque hub motor 
Top speed – 10mph (16km/h)
Rechargeable 12V lead-acid battery 
80 minutes of continuous use 
Lightweight all-steel frame 
Hand-operated front brake 
Retractable kickstand 
Specification:
Brand

Razor

Model

E90

Weight

21.22 pounds
Electric Scooter Buying Guide and FAQs
Safety Tips When Using an Electric Scooter
Electric scooters are increasing in popularity for both kids and adults, so road safety and respecting both yourself and others is of the utmost importance. Do not ever drive recklessly and put either yourself or a pedestrian in danger. Do not speed and always be prepared to slow down and stop safely, especially when approaching junctions.
There are a couple of important and common sense safety tips that we think it is prudent to adopt. Please invest in a good helmet and ensure that you have adequately bright lights on your scooter so that you can be seen in all light conditions. Make sure that you are wearing proper, protective clothing when you are out on your scooter. It's a great idea to purchase a set of protective gloves, elbow, and kneepads for your kids when they are starting out to protect against falls and the inevitable bumps and scrapes they are likely to suffer.
Other than that, ride safe, show some respect for the roads and remember to have plenty of fun.

Electric Scooter FAQs
Q: Do I Need Any Type of License To Ride an Electric Scooter?
A: This is a fascinating one. Strictly speaking, an electric scooter is classified as a Personal Light Vehicle and so depending on where you live that could mean that you are not legally supposed to use them in public but rather on private land. Unless you live on a country estate that is either linked to your kid's school or all the local recreational amenities that's just not happening! Given the number of Dads and kids ( yes yes, Mum's too) using electric scooters as their favorite mode of transport then it's not something that's being enforced. However, just a word of caution, you may be breaking the law. You rebel you! So pay particular attention to how you and your kid responsibly ride your scooters and don't turn into the local menaces, ripping up the sidewalks and terrorizing folk with your speedy drive by's! Best to check your local country and country rules to make sure that you and your mini-me don't end up banged to rights!
Q: Do Electric Scooters Have Normal Controls?
A: An electric scooter is relatively easy to get the hang of, even if you are a kid and yes, they do have standard controls so if you're a biking Dad, you will be in your element teaching your kid just how to ride their scooter. They're ridden pretty much the same way as a petrol scooter with a twist and go throttle and will have breaks, lights, and indicators too. There aren't any gears to worry about, and the speed is progressively controlled although the term "speed" is stretching the imagination a little. This is a children's scooter we're talking about after all. There should also be a standard display panel that in the case of your electric ride, will tell you how much charge you've got left as opposed to your fuel.

Q: Do Electric Scooters Make a Noise?
A: They are deliberately designed and engineered to make some audible sound as this is what keeps you and other road and pedestrians safe. However, they are significantly quieter than a petrol scooter so make sure you ride responsibly and carefully with due respect for those around you.
Q: What Range Can I Expect From a Full Charge?
A: The range is going to be determined by some external factors including the terrain, temperature and weight and of course how good a battery your electric scooter comes with and what condition you maintain it in too. In the scooters, we reviewed today the range was anywhere from six up to fifteen miles with a battery run time of forty minutes.
Sign Up Now
GET THE VERY BEST OF GEARHUNGRY STRAIGHT TO YOUR INBOX