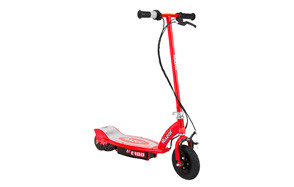 Razor E100 Electric Scooter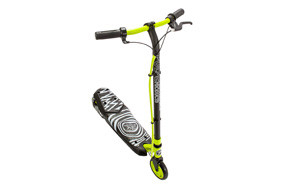 Pulse Performance Reverb Electric Scooter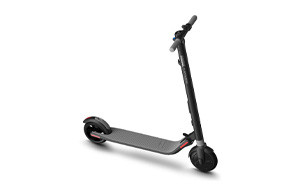 Segway ES1 Electric Scooter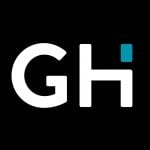 It's not always about the adults you know. Sometimes we like to cover off gear reviews for the other important, smaller people, in your life so today we're looking at the Best Electric Scooters for Kids. Guaranteed to make your kid look uber cool in that commute into school and for you to win mahusive Dad points for some time to come. Even better still, get yourself a matching set of wheels, and you can do the school run together in style and bond over your love of supercharged wheels! Electric scooters are in fashion right now, easy to operate, virtually no cost to run and super environmentally friendly. Plus, let's not forget, so much fun to be had. Why walk when there is a slicker and speedier option to hand? So without further ado, we bring you the Best Electric Scooters for Kids review.
The Best Electric Scooter
Electric Scooter Buying Guide and FAQs
Safety Tips When Using an Electric Scooter
Electric scooters are increasing in popularity for both kids and adults, so road safety and respecting both yourself and others is of the utmost importance. Do not ever drive recklessly and put either yourself or a pedestrian in danger. Do not speed and always be prepared to slow down and stop safely, especially when approaching junctions.
There are a couple of important and common sense safety tips that we think it is prudent to adopt. Please invest in a good helmet and ensure that you have adequately bright lights on your scooter so that you can be seen in all light conditions. Make sure that you are wearing proper, protective clothing when you are out on your scooter. It's a great idea to purchase a set of protective gloves, elbow, and kneepads for your kids when they are starting out to protect against falls and the inevitable bumps and scrapes they are likely to suffer.
Other than that, ride safe, show some respect for the roads and remember to have plenty of fun.

Electric Scooter FAQs
Q: Do I Need Any Type of License To Ride an Electric Scooter?
A: This is a fascinating one. Strictly speaking, an electric scooter is classified as a Personal Light Vehicle and so depending on where you live that could mean that you are not legally supposed to use them in public but rather on private land. Unless you live on a country estate that is either linked to your kid's school or all the local recreational amenities that's just not happening! Given the number of Dads and kids ( yes yes, Mum's too) using electric scooters as their favorite mode of transport then it's not something that's being enforced. However, just a word of caution, you may be breaking the law. You rebel you! So pay particular attention to how you and your kid responsibly ride your scooters and don't turn into the local menaces, ripping up the sidewalks and terrorizing folk with your speedy drive by's! Best to check your local country and country rules to make sure that you and your mini-me don't end up banged to rights!
Q: Do Electric Scooters Have Normal Controls?
A: An electric scooter is relatively easy to get the hang of, even if you are a kid and yes, they do have standard controls so if you're a biking Dad, you will be in your element teaching your kid just how to ride their scooter. They're ridden pretty much the same way as a petrol scooter with a twist and go throttle and will have breaks, lights, and indicators too. There aren't any gears to worry about, and the speed is progressively controlled although the term "speed" is stretching the imagination a little. This is a children's scooter we're talking about after all. There should also be a standard display panel that in the case of your electric ride, will tell you how much charge you've got left as opposed to your fuel.

Q: Do Electric Scooters Make a Noise?
A: They are deliberately designed and engineered to make some audible sound as this is what keeps you and other road and pedestrians safe. However, they are significantly quieter than a petrol scooter so make sure you ride responsibly and carefully with due respect for those around you.
Q: What Range Can I Expect From a Full Charge?
A: The range is going to be determined by some external factors including the terrain, temperature and weight and of course how good a battery your electric scooter comes with and what condition you maintain it in too. In the scooters, we reviewed today the range was anywhere from six up to fifteen miles with a battery run time of forty minutes.