Best Roller Skates In 2022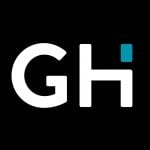 This product guide was written by GearHungry Staff
Last Updated
November 8, 2018
GearHungry Staff
GearHungry Staff posts are a compilation of work by various members of our editorial team. We update old articles regularly to provide you the most current information. You can learn more about our staff
here
.
GearHungry may earn a small commission from affiliate links in this article.
Learn more
Whether you want to channel your inner 70s roller rink dance god, blast some serious jam moves or go roller derby hard, you need to make sure you have the very best roller skates for the job.
The iconic four-wheeled footwear have certainly come a long way since the disco era, with speed racing, roller hockey, roller derby and the artistic jam skating all great ways to try out your own skating style.
But whether it's for a serious rink session or a fun park roll with your family or friends, there's no denying that roller skating is a total blast. Here's what we think are 12 of the best roller skates for men out there for some awesome four-wheel freestylin'.
The Best Roller Skate
On price, style, build and sheer performance, the R3 from roller skates gurus, Riedell is an easy shoe-in for our Best Choice.
One of the most popular quad roller skates on the market, it's clear to see why the R3 is the boot to go to for roller derby as well all general styles of indoor roller skating. The R3 skate features a comfortable vinyl boot with a durable PowerDyne Thrust plate, toe stop, ABEC 5 bearings, and quality Radar Cayman wheels, with a built-in speed groove. In short, the R3 is the boot to get you powering around the rink with ease. Be sure to also check out our list of the best inline skates for more great items like this.
Key Features:
Man-made upper and lining
PowerDyne Thrust nylon plate
ABEC 5 rated wheel bearings
Radar Cayman wheels with speed groove
Midi Gripper toe stops
Specification:
Brand

Riedell

Model

340

Weight

10 pounds
Chicago Men's Rink Roller Skates
If you want to glide indoor or out in super style, knowing your new boots have not cost you mega rolling bucks, then the Chicago's the quad skates for you.
These rink roller skates for men may be our Best Value candidate but you get a lot of great performing skate for your dollar. In a classic design, with high ankle support and adjustable closures for a comfortable fit, the Chicago is great for all-round rink skating, with smooth-rolling wheels that can also cope with outdoor terrain. Great value, and great fun! You may also like some of these awesome longboards from our list, so check them out.
Key Features:
Urethane wheels for traction
Man-made high top profile boot
Eyelet speed hook closure
Aluminum plate with adjustable truck
Suitable for indoor and outdoor skating
Specification:
Brand

Chicago Skates

Weight

3.44 pounds
Sure-Grip Rock GT-50 Roller Skates
The GT-50 are super starter roller skates for men that'll get you out on the rink and rolling like a demon! A tad wider than most other derby roller skates, these bad boys not only provide speed but a super comfy ride. The ABEC 5 rated indoor wheels are smooth enough to give you the speed and glide you need, and its aluminum plate is the stable base when the derby game is on.
Add in a non-marking, adjustable toe stop, secure lacing, and comfort padding and you have great indoor quad skates that'll keep you happily rolling. Our handy guide to the best adult scooters features more great products like this.
Key Features:
Synthetic leather boot
Added heel strap for comfort
Nylon plate with aluminum trucks
62mm GT-50 Swirl wheels
ABEC 5 wheel bearings
Specification:
Brand

Sure-Grip

Weight

9 pounds
VNLA Stealth Jam Roller Skates
If jam skating is your thing (or you want to rock some jam skate cool) then the mean and moody looking VNLA Stealth are the quad roller skates for you.
These are awesome adult roller skates that will speed you through those tricks and dance moves, all for just shy of $200. The wheels are 62mm black stealth spinners, with an ABEC 9 rating for quick turns and power blasts. For the stability and strength you need for jam skating, you can rest easy with the nylon plate and aluminum truck while the small point jam plugs will have you stopping and spinning on a dime. Change the wheels and you can even take your jam outside!
Key Features:
Backspin Stealth indoor wheels
Nylon plate with aluminum trucks
Fast ABEC-9 wheel bearings
Stitched denim and leather boot
Pointed jam plugs for complex moves
Black Pacer Mach-5 GTX500 Roller Skates
If comfort is at the top of your best roller skates shopping list, then you can't go wrong with this good-looking boot from Pacer.
With its impressive moniker, the Mach-5 GTX-500 quad skates have been built to keep your feet sweet, whatever your indoor roller-skating action. Internal padding, easy lacing, and a cinch strap keep your feet happy and secure as you blast and twist around the rink. These are great quad roller boots if you are just starting out as a speed skater or derby roller and will keep you skating well beyond.
Key Features:
Comfort boots with cinch strap
BEVO ABEC-1 wheel bearings
Lightweight nylon plates
double action trucks
Fixed toe stops
Riedell Dart Speed Roller Skates
These eye-catching roller derby boots from leading roller skate makers Riedell will help to make your mark as you start out on the roller rink. Ideal for beginners as well as general use, the matching hub color styling and the performance of these cool roller skates is impressive for the price.
Speedy ABEC 5 wheels will get you motoring on the derby rink while the nylon plate, super-tough wheels, and gripper toe stops will keep you safe and on your feet. The sizings of these quad roller skates from Reidell are a tad on the larger size so for correct fit, try them on as you may need to come down half a size. Find more great products like this by checking out our guide to the best skateboard shoes.
Key Features:
Man-made upper and lining
PowerDyne Thrust nylon plate
ABEC 5 bearings
62mm wheels with matching hub
Midi Gripper toe stops
Specification:
Brand

Riedell

Model

420

Weight

7.9 pounds
Epic Roller Skates New Black Evolution
Epic have used ergonomics to design a comfortable all-round indoor quad roller skate that allows your toes the space they need. The result are the Evolution quad roller skates that will keep you on the rink time and time again. Designed for jam skating as well as speed and roller derby, these roller skates for men are also super-versatile.
For the price, you also get an aircraft-grade aluminum plate for increased maneuverability while the wheels are powered by impressive ABEC 7 grade bearings. You also get an interchangeable toe stop and jam plug for when you want to shake up your roller skating style.
Key Features:
Synthetic leather outers
Aircraft grade aluminium plates
62mm x 42mm speed wheels
ABEC-7 precision speed bearings
Comes with black skate bag
Specification:
Brand

Epic Skates

Model

Evolution-BW

Weight

7 pounds
Sure-Grip Rebel Roller Skates
These mid-priced leather roller skates from Sure-Grip have the wheels and speed to make you a derby roller to be reckoned with. The Rebel certainly keeps you on your toes, with a minimal break-in time, you are up and ready to blast the track like a pro. Impressive ABEC 7 wheel bearing give a smooth but speed blazing ride while the aluminum plate gives you confidence in your crossovers, transitions and sharp edging.
These quad roller skates for men are a little on the wide size so be sure of your fit before you buy but they are sturdy and strong and promise a comfy fit that grips your feet and the rink surface, however bumpy the ride. If you want to roll with your kid, check out our guide to the best electric scooters for kids.
Key Features:
Sure Grip leather boot
Lace up closures
Nylon plate with metal trucks
ABEC 7 wheel bearings
Carrera Speed toe stop          
Specification:
Brand

Sure-Grip

Weight

9 pounds
VNLA Tuxedo Jam Roller Skates
Put on your best attire with the VNLA Tuxedo and you'll be jam smart when it comes to spinning on the roller rink. These cool quad roller skates from Vanilla are wickedly fast, thanks to their ABEC 9 rating and superlight nylon hub wheels, which come with a lifetime warranty. The Tuxedo leads the pack when it comes to total Jam – these beauties will style up your tricks and gymnastics while keeping your feet secure and stable.
Switch to outdoor wheels and you can take your jam style out on the street. A nylon frame, cone-shaped cushions, and jam toe stops increase the reaction of these fast indoor roller skates, making the VNLA Tuxedo a super responsive roller skate ride.
Key Features:
Fully stitched rubber outersole
Nylon plate with aluminum trucks
Vanilla ABEC-9 wheel bearings
Backspin 62mm indoor wheels
Low profile toe stops
Crazy Skates Zoom Speed Roller Skates
For the roller skate speed monsters amongst you, you can't go far wrong with the Zoom from Crazy Skates.
Don't be fooled by the classic rink styling of these quad roller skates, the low-cut design has been updated with speed spec meaning they perform as well as they look. Super-light, the galaxy fiber nylon plates and adjustable trucks give a stable ride while the Zoon's wheels have been designed for a smooth roll at speed, including an ABEC 5 rating and low profile urethane wheels. A padded boot with lacing and a Velcro strap keeps your feet secure, while the low roll collar supports you as you corner and move.
Key Features:
Reinforced composite nylon plate
Adjustable trucks with rubber cushions
Low profile, five-spoke urethane wheels
ABEC 5 speed wheel bearings
Low roll collar for comfort
Roller Skates Buying Guide & FAQs
How We Chose Our Selection of Roller Skates
Brand -  we've selected names that are renowned for their performance and style.
Quality - we've taken the overall spec, design and durability of materials as well as technical features.
Materials – We've put the materials chosen in each of the boots under totally under the GH spotlight.
Reviews - we use the insider intel from consumers, so you know our final list are tried and tested.
Price – when it comes to value, you need to get the right quality and performance from your roller skates.
Features To Look For In Roller Skates
Size & Fit – most roller skate brands are true to size, so go for your usual fit. But try them on and also check for stability and that your feet have some movement.
Wheels – you'll need to make sure your wheels are the right type for your roller skating and whether you plan to do most of your skate action indoor or out.
Boot – for dancing or general rolling, a higher boot will protect the ankle and keep you secure whereas for speed demons, a lower shoe will give you the freedom you need.
Trucks & Plates – with the plates the base and trucks the bars that make the wheels turn, these are the adjustable foundations to your roller skates and need to be robust enough to take whatever you can throw at it.
Liner – for extra comfort and freshness, you could choose simple inserts through to full sock-like protective liners and memory foam, depending on the type of skating you are choosing to do.
Closure – you want to feel secure in your new roller quad skates, so choose a closure that works for you – lace, Velcro, with a comfort tongue and eyelets or hooks.
Bearings – the bearings will impact on the speed of your roller skates. Most bearings are rated by the ABEC system (1 to 9, higher numbers having a smoother roll).
Toe Stop – you need to be able to brake and stop safely so your toe stop is your roller-skating best friend. Fixed toe stops are great for general roller-skating use whereas rounded jam stops are used for tricks and skating gymnastics.
Style – fashion is one thing, and we're not here to knock it, this is glam roller skating after all! But make sure you pick the right roller skate style for the type of rolling you are planning to do – general, rink, tricks, derby or speed.
Indoor vs Outdoor
Indoor quad roller skates give a smooth fast ride and skating in the rink is about speed, grace, tricks and dancing…as well as just all-round exercise and retro fun. Take it outside and you need your outdoor roller skates to cope with rougher terrain.
Types of Roller Skates
Rink and Rhythm Skates - Rink and rhythm skates are indoor roller skates designed for maneuvering, dancing and gymnastic style moves on the rink, as well as just general, smooth roller skating fun.
They have a higher cut ankle support boot, enabling you to get on down and skate your moves. Rink boots have a traditional toe stop brake whereas a rhythm boot has a jam plug.
Roller Derby Skates - These quad skates are designed to take the rough of the roller derby and are durable and sturdy but with fast, stable wheels that can power you out of a snarl up and tight turns.
Speed Skates - These quad roller skates are designed to go fast and often features a low-cut boot similar to a tennis sneaker, which helps you keep your speed around corners. They also come with speed wheels and higher ABEC bearings to keep you turbo-charged.
Derby and Speed Skates - A true hybrid roller skate, these give you the best of both worlds: the support and stability needed for a rink skirmish and the fast wheel joy for when speed is your thing.
Roller Skates FAQs
Q: What are Roller Skates?
A: Synonymous with the 70s disco era, roller skates are having a resurgence with their old school styling, high tech materials and funky designs.  Today's rollers are skates with a supporting boot and four wide wheels equally spaced apart making skating relatively easy, while still allowing for the tricks and turns.
Q: What's the difference between roller skates and inline skates?
A: The main difference between roller and inline skates is the way in which the wheels are aligned.
The roller or quad skate has four wide wheels with two at the front and two at the back on the boot. Inline skates have a central 'blade' with three to five smaller, thinner wheels in a single row similar to an ice skate blade but the whole boot is built more like a ski boot for stability and ankle support.
Q: Are roller skates or blades easier?
For first time skaters, roller skates are probably the easiest to learn on as the four wheels give a better sense of stability, at least to start with. The low-profile design of quad roller skates means there's a decent center of gravity as you move, making it easier to find your balance. Most roller skates also have a front stopper to put the brakes on if you go awry. But while inline blades may take a little longer to figure out, they are faster so it's important to know what type of skating you want to do.
Q: What size should I get?
A: Fit is everything for your roller skates as you need sufficient foot movement as well stability and support. Most quad roller skates are sized as ordinary sneakers so go for your true size.
Q: Where can I skate with roller skates?
A: Indoor or outdoor – the choice is yours! The beauty of roller skating is you skate on any relatively smooth surface and as a form of exercise, it can be difficult to beat. Parks are a great place to quad skate, many have paths and 'skate' parks that can be a blast to roll on or check out the paved routes next to your nearest beach for that sea/surf/skate feel. Or for a smoother ride with a disco vibe, go for an indoor rink and release your inner roller derby devil.
Q: What makes an outdoor skate different from an indoor skate?
A: Whether you choose to skate in the rink or outdoor, your roller skates will have their differences, not least in the types of wheels.
Indoor skates have firmer wheels that roll on smooth surfaces whereas outdoor skates need wheels that are 'softer' to grip rougher, uneven ground. Wheels on many roller boots are interchangeable but you need to use the right wheels for the right surfaces.
Q: How do you take care of roller skates?
A: If you get into the habit of regular maintenance, your roller skates will keep you rolling for years to come.
The main areas to look out for are the wheel nuts, which can come loose from surface vibrations and the front stopper, which should be checked and tightened every so often. Other than that, regularly clean the boots, plates and wheels to get rid of dirt and dust. A soft, damp cloth will do, avoiding getting any damp on the wheel bearings and check for any signs of wear or damage as you clean.
Q: How often should I clean bearings on my roller skates?
A: The wheel bearings allow the roller skates to turn, spin and rotate so their smooth running is essential. To maintain your bearings, they should be regularly cleaned, lubricated and dried – with heavy use, this should be done after each skate. In-between cleans, you can help to preserve the 'health' of your roller skates' bearings by avoiding sand and water.
Sign Up Now
GET THE VERY BEST OF GEARHUNGRY STRAIGHT TO YOUR INBOX