Best Harry Potter Lego Sets in 2022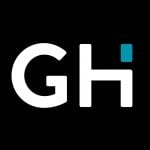 This product guide was written by GearHungry Staff
Last Updated
August 15, 2018
GearHungry Staff
GearHungry Staff posts are a compilation of work by various members of our editorial team. We update old articles regularly to provide you the most current information. You can learn more about our staff
here
.
GearHungry may earn a small commission from affiliate links in this article.
Learn more
Let's face it, we're probably all a little bit obsessed by the wonderful world of wizardry and have often wished on many an occasion that we could go back in time to our school days if that meant boarding at Hogwarts! Who doesn't fancy themselves as a bit of a Quidditch King or secretly wishes they could wave their magic wand around and make that annoying colleague at work tongue-tied for a few hours. Just imagine for a second if that list of DIY chores you're supposed to be tackling this weekend completed themselves! Magic! There aren't many areas of the world, or types of merchandise, that haven't had the Harry Potter treatment and Lego is certainly no exception. In fact, there are some downright stellar Harry Potter themed Lego sets that you can buy for that special child (or big kid even) in your life. So let's delve in and uncover the Best Harry Potter Lego sets currently available that will leave you spellbound.
The Best Harry Potter Lego Set
Lego Harry Potter Hogwarts Express Set
Tickets, please! Prepare to board the Hogwarts Express for a magical mystery tour on the train that's probably even more famous these days than the Orient Express although hopefully there won't be any murder on board at the hands of a Dementor. Head to Kings Cross Station in London to step aboard the iconic Hogwarts Express for a trip back to school as you walk past a railway bridge featuring a clock and steps that lead you to your unique platform, 9 ¾. We don't know about you, but every time we have to go to Kings Cross we secretly hope to fall through the magic portal and end up on the Hogwarts Express rather than the 9.30 to Leeds! The Trolley service just isn't the same!
This is a truly fantastic Lego set based around the blockbuster movies featuring Harry Potter and includes all your favorite characters in miniature figures,  including Harry Potter, Ron Weasley, Hermione Grainger, Remus Lupus and the Trolley Witch plus you also receive a Dementor and Scabbers the infamous rat. There are over 800 pieces included in this huge set which is why it features as our Best Choice today.
Allow your imagination to run wild and order candy or even a chocolate frog from the Trolley Witch. Recreate fantasy train journey scenes for yourself based around your knowledge of the movie. Torment Harry with the Dementor figure as you sweep into the carriage to scare the living daylights out of all the commuters. It's entirely up to you what scenes you choose to build and to re-enact. Everything you need is included in this comprehensive Lego set to play out all those iconic scenes from the Harry Potter movies. All you need is your imagination and a maybe a little person as an excuse to play! Talking of which, not too little as of course there are lots of small pieces in the kit. Lego recommends that the Hogwarts Harry Potter kit is most suitable for boys and girls aged eight through to fourteen. Be sure to also check out our list of the best Batman Lego sets for more great items like this. 
Key Features:
Hogwarts Express train includes four seats with a removable side panel and roof
Accessories include Luggage, Wands, Newspapers, Signs, and Sweets
Platform itself measures 13cm x 31 cm x 17 cm
Hogwarts train measures 9cm x 18 cm x 5 cm
Features a total of 801 pieces
Suitable for boys and girls aged 8 to 14
Specification:
Brand

LEGO

Model

6212646

Weight

2.91 pounds
Lego Harry Potter Fantastic Beasts Grindewald Escape Set
With this Fantastic Beasts building kit from Lego, you get a chance to enter the fantasy realm of Grindelwald and take part in your own magical showdown between the two main protagonists, Gellert Grindelwald and Seraphine Picqueray. Magic wands are included to help your children cast those fantastical shooting spells over each other. There's also an articulated carriage that can be built which features opening doors and even a removable roof to really play out the movie scenes at home.
Relive the magic of this iconic movie from the Harry Potter franchise and get ready to role-play the re-enactment of a mighty battle between your minifigures, Gellert and Seraphina. Also included is a Thestral figure with hinged wings that can be moved readily to help your character make its flying escape. Everything you need to have fun on a rainy day indoors is included in this fantastically fabulous, terribly beasty Lego building kit.
You get over 130 pieces to build with, and it's suitable for boys and girls with a recommended minimum age of seven through to fourteen although we are pretty sure there will be plenty of adults out there also getting in on the Lego Grindewald Escape action! There are plenty of adult Lego builders out there, and this is an excellent bit of kit that all the family can enjoy constructing together. Lego really does make the perfect gift and truly delivers hours of safe and creative play. Our handy guide to the top Lego Star Wars sets features more great products like this.
Key Features:
Includes Gellert Grindelwald and Seraphina Picqueray figures
Accessories include two wands and Thestral figure with posable wings
Carriage train measures 8cm x 25 cm x 7 cm
Features a total of 132 pieces
Suitable for boys and girls aged 7 to 14
Specification:
Brand

LEGO

Model

6212637

Weight

8.5 ounces
Lego Harry Potter Hogwarts Great Hall Set
This is monumental! We are talking over 6000 pieces in total in this absolutely awesome Lego kit based around the Harry Potter movies. It's not really one for the kids because of its serious complexity and the challenging amount of construction and creativity required, so you very much have permission to invest in this one for yourself. Lego recommends that it is for ages sixteen and upwards anyway so go ahead and put the Hogwarts Great Hall Building Kit on your own Christmas gift list as you will literally have endless hours of fun.
The Hogwarts Great Hall is possibly one of the most iconic scenes from a movie and totally mystical in so many ways. Imagine bringing all of that sensational magic into your own home with this highly detailed and challenging Lego building kit that will deliver the ultimate rainy day experience. In fact, you might get so hooking on building your own Great Hall that you find yourself secretly praying for rain so that you have a genuine reason to stay indoors and continue to build your towers and turrets.
Ok, so it's not exactly cheap but with over 6000 Lego pieces and endless rewarding Harry Potter experiences to be recreated, what do you expect? It is completely packed with highlights from the entire Harry Potter series including Hagrid's Hut, the Whomping Willow plus all the things that you need to build your Hogwarts Great Hall itself including classrooms and chambers.
Included with your purchase, you get four minifigures representative of each of the houses of Hogwarts; Godric Gryffindor, Helga Hufflepuff, Salazar Slytherin and Rowen Ravenclaw which come with their own buildable display stand. As well as those minifigures, you also get 27 further microfigures in this expansive and comprehensive kit with all the key characters included as well as extra houses, chess pieces, Dementors and various creatures including Aragog the spider and a fully buildable Hungarian Horntail dragon. How's that for impressive.
What you are working towards building is a microscale model of the Hogwarts Castle itself. Do us a favor and let us know how long it takes you to complete! There is no limit to what you can recreate with this fabulous Harry Potter Lego set, apart from perhaps your own imagination that is! Love Lego sets? Check out our Lego Robots review for our top picks. 
Key Features:
Includes four minifigures and 27 microfigures
A fully buildable microscale model of Hogwarts Castle
Includes Hagrid's Hut, the Whomping Willow free and five boats
Completed Hogwarts castle measures 58 cm x 69 cm x 43 cm
Features a total of 6020 pieces
Suitable for ages over and above sixteen
Specification:
Brand

LEGO

Model

6212644

Weight

2.2 pounds
Lego Harry Potter Hogwarts Whomping Willow Set
You have a mission if you choose to accept it! To help Harry and Ron race back to Hogwarts in that iconic flying Ford Anglia and discover this action-packed Lego adventure set based around the Whomping Willow tree. The Whomping Willow first came onto our screens in the Chamber of Secrets movie and is one of the many memorable scenes. In this set, the tree's branches even spin to capture the car. With this Lego building set the aim is to help the young wizards escape so that they can head back to Hogwarts and join Hermione. You get a whopping (not whomping!) 753 pieces in this fully comprehensive and expansive building kit.
Some of the accessories that feature in this kit include a dormitory, the potions classroom, an owlery and also Professor Snape's sinister office! Always wondered what it was like inside the potions room? Well, now you can find out as you build and set it up at home!
You also get six minifigures to recreate more virtual reality scenes with including your very own miniature Harry Potter, Ron Weasley, Hermione Grainger, Seamus Finnigan, Argus Filch, Severus Snape plus you also get to have your personal Hedwig the owl.
Let your kids imaginations run wild as they mix up potions in Professor Snape's classroom or patrol the castle ramparts with Argus Filch. This really is one of the best Lego sets out there which is why it's firmly made it onto our Best Harry Potter Lego review today. If you have a kid aged eight to fourteen in your home who loves Harry Potter and loves to be creative, then they will have endless hours of imaginative and fun play with this amazing Lego building set. Find more great products like this by checking out our guide to the Lego Technic sets.
Key Features:
Fully buildable Whomping Willow tree and 3-level Hogwarts castle section
Comes with gate, parapet, turrets, dormitory, beds, potions and classroom
Whomping Willow measures 18cm x 20 cm x 20 cm
Hogwarts Castle section measures 27 cm x 35 cm x 8 cm
Features a total of 753 pieces
Suitable for boys and girls aged 8 to 14
Specification:
Brand

LEGO

Model

6212642

Weight

2.2 pounds
Lego Harry Potter Fantastic Beasts Newt's Case of Magical Creatures Set
We've headed back to the Fantastic Beasts movie franchise now for our final selection today in the Best Harry Potter Lego review. This Lego Harry Potter Fantastic Beasts building kit features 694 pieces to work with and is suitable for boys and girls aged eight to fourteen, although we will forgive you if you are slightly older than that and still want a piece of the action!
This construction kit is based around the character Newt and is all about helping him, and his allies Jacob, Tina, and Queenie care for the fantastical creatures under their supervision. There are ladders to be climbed as well as a buildable Erumpent, Occamy and Thunderbird creatures. You also get a Niffler and Bowtruckle figure as part of this magical creatures kit. Use all of the accessories that are included to help you take care of your magical creatures and recreate all the most iconic scenes from this latest Blockbuster movie. Just some of the accessories included are wands, a teapot an umbrella, magic potions and also gold bars and coins. Whether you are buying this for a child as a creative gift or you are in fact yourself an adult builder who just loves Lego, this is an awesome set that will deliver endless hours of fun and good old-fashioned entertainment. 
Key Features:
Features a buildable and foldable case with an Occamy egg
Includes four minifigures including Newt, Jacob, Queenie, and Tina
Case measures 30 cm x 10 cm when opened out
Contains a total of 694 comprehensive pieces
Suitable for ages 8-14 and both boys and girls
Specification:
Brand

LEGO

Model

6212639

Weight

1.87 pounds
Sign Up Now
GET THE VERY BEST OF GEARHUNGRY STRAIGHT TO YOUR INBOX