Best Bluetooth Earpieces In 2022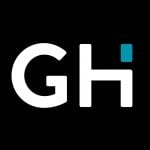 This product guide was written by GearHungry Staff
Last Updated
December 7, 2018
GearHungry Staff
GearHungry Staff posts are a compilation of work by various members of our editorial team. We update old articles regularly to provide you the most current information. You can learn more about our staff
here
.
GearHungry may earn a small commission from affiliate links in this article.
Learn more
Bluetooth earpieces have been around for a while now. They've been used by business people for years and are an important part of any busy person's tech arsenal. And there are a lot to choose from. It can be quite daunting when you type it into Google and get faced with the choice of hundreds of different earpieces that seem to have the same features. So, which one should you go for? There's no easy answer to this. That's because there are a lot of really high-quality earpieces out there. Fortunately, we've cut through the noise and found the 7 best Bluetooth earpieces available. To choose from these you just need to ask yourself a few simple questions. How much do I want to spend? How often am I going to be using it? Will I listen to music on it? Where will I normally use it? If you have the answers to these questions prepared, you should easily find the perfect earpiece for your needs.
The Best Bluetooth Earpiece
Plantronics 88120-41 M165 Marque 2 Ultralight Wireless Bluetooth Earpiece
Here's another great little headset from Plantronics. It's around $5 cheaper than the first one, but still has an impressive list of features and the overall quality of the product is great. It doesn't have quite the same amount of battery life as the Explorer 50, but still packs an impressive 7 hours of talk time and the same deep sleep mode that means the battery can last for months. All Plantronics are industry-leaders in battery life, so if you buy from this company, you know you're it's going to last.
The whole look of the things is smoother and sleeker than the first earpiece, but that's really just a matter of personal taste. Both of them are subtle and won't draw attention to the fact that you're wearing one. It comes with three optional earbuds (small, medium, and large), which means that you can find the perfect fit for your own ear. Also, the earpiece can fit in either ear, unlike a lot of similar products on the market.
One of the coolest features of this earpiece is the voice recognition system. Instead of having to press a button to answer a call, you just say either 'answer' or 'ignore' and the earpiece will do the rest for you. That makes it the perfect little earpiece for any task that requires both hands. It even has a handy Find My Headset feature in case you lose it. It locates the headset through your device and sends a tone so that you can hear where it is hiding. Plus, like the first Plantronics headset, it can be used to listen to music, GPS directions, and anything else playing through your device. Love this product? Check out our review of the best running earphones for our top picks.
Key Features:
7 hours talk time
Deep sleep mode
Listen to MP3s and GPS directions
Find My Headset
Specification:
Brand

Plantronics

Model

88120-41

Weight

0.32 ounces
Jabra Talk 55 Bluetooth Earpiece
The last Bluetooth headset on our list is the Jabra Talk 55. We've chosen it as our Premium Product in this list because it costs nearly $70 and has the stats to back up the price. This isn't the headset for someone who might take one call a day. This is for busy people that rely on their headsets to keep on top of things. Most of the headsets on this list boast noise-canceling technology, but this one takes it to the next level. It has two noise-canceling microphones as well as an omnidirectional microphone that provides amazing high-definition call quality. This technology really makes a difference when you're taking calls in a busy or noisy place. Something which busy people have to do all the time.
You get around 10 hours of call time and seven days of standby time. Amazingly, that's not the best on this list, but it's still plenty of battery life. It looks a lot better than the cheaper headsets as well. It's not completely subtle, but it looks really sleek and won't make you stand out. Aside from the amazing quality of the product, the other thing that really makes this headset amazing is the corresponding app. Like the cheaper Jabra headset, you get a smartphone app that means you can completely customize the settings. You can make it read out your text messages, calendar alerts, and emails, without ever having to touch your phone. Plus, you can use Siri or Google assistant using the microphone on your headset. So basically, you can browse the internet without ever having to touch your device. This is perfect if you do your best thinking in the car or gym. Got a question? Just ask your headset. Sure, this is the most expensive headset on this list by a long way, but if you are serious about your hands-free tech, you won't be disappointed! Don't forget to also check our guide to the best workout headphones for more great products like this.
Key Features:
10 hours talk time
Noise-canceling tech
App to customize settings
Use Siri & Google Assistant
Specification:
Brand

Jabra

Model

100-98200900-02

Weight

4.8 ounces
Plantronics is one of the biggest names in the Bluetooth earpiece space. If you're looking for a way to take calls whilst you're driving, working out, or using your hands for something else, chances are, you've come across this brand. This product – the – is one of their most popular and best-reviewed products, so we thought it deserved a place on this list. It's also one of their more-expensive Bluetooth earpieces, so let's dig into the features and see if it's worth the big price tag. 
One of the best features is cutting edge noise cancellation. If you work in loud environments, it can be frustrating trying to take calls. The Plantronics Voyager 5200 has four microphones and a proprietary DSP that cut out background noise, so you can focus on your call. It also has a technology called WindSmart that detects the direction of the wind and adjusts the microphone accordingly, allowing your voice to come through clearly, even in bad weather. Another reason to buy this Bluetooth earpiece is that it's Alexa-enabled. Just tap and ask Alexa and you can hear your schedule, to-do list, and messages through your earpiece. The battery's pretty impressive too. You can talk solidly for seven hours before it runs out. Then, you can charge it up with the optional charging case (sold separately).
Key Features:
Cutting-edge noise cancellation 
WindSmart Technology
Comfort-tested design  
Alexa built-in 
Seven-hour battery life 
Specification:
Brand

Plantronics

Model

Voyager 5200

Weight

1 ounce
New Bee Bluetooth Earpiece
Bluetooth earpieces have been around for ages now. For a time, maybe 15 years ago, they were the height of technology – anyone businessperson worth their salt would have one of these in their ears, at all times. Because they've been around for a while, you can pick up a really decent one for next to nothing. The New Bee Bluetooth Earpiece is one of the best in the sub $20 area. It might be one of the cheapest Bluetooth earpieces on the market but it still does everything you'd expect it to. 
It utilizes Bluetooth 5.0, which means it's faster and more consistent than older earpieces. We were also surprised to find that it features CVC 6.0 Noise Cancelling Technology, to block out outside noise and make your call clearer. Add this to the ergonomic and ambidextrous design and you can make super clear calls in complete comfort. The battery life is impressive too. If you're talking, it will last for 24 hours and it takes just three hours to charge back up. 
Key Features:
Bluetooth 5.0 
CVC 6.0 Noise Cancelling 
Ergonomic, ambidextrous design 
24-hour battery life 
Three-year warranty
Specification:
Brand

New Bee

Model

LC-B41

Weight

3.5 ounces
FimiTech Wireless Bluetooth Earpiece V5.0
The FimiTech Wireless Bluetooth Earpiece V5.0 is a modern-looking and affordable earpiece. The most striking thing about it is the sleek, curvy design that fits around your ear and doesn't make you stick out from the crowd. A lot of older Bluetooth earpieces were designed to be seen. Not this one. It's barely noticeable. 
So, we know it looks good but how does the performance stack up? Well, it supports Siri voice prompt, has a working range of 33 feet, and has noise-reduction technology that cuts out ambient noise to make your call clearer. It also has an impressive battery that lets you talk continuously for nine hours. Plus, it comes with a one-year warranty to protect your purchase. 
Key Features:
180º rotatable mic 
Supports Siri voice prompt 
Noise reduction technology 
33' working range 
One-year warranty 
Specification:
Brand

FIMITECH

Model

A8-1

Weight

3.2 ounces
ICOMTOFIT Bluetooth Headset
The ICOMTOFIT Bluetooth Headset is a midrange earpiece that is beloved by customers on Amazon. With thousands of positive reviews, this product is a sure thing. It's a simple and modern earpiece that comes with Bluetooth 4.1 for a fast and reliable connection. It can pair with devices up to 33 feet away, so your call isn't going to cut out if you get up to make a drink or forget your phone in the car. 
To make each call even clearer, it utilizes CVC 6.0 Noise Reduction Technology, which reduces ambient noise and allows you to focus on your call. The battery allows you to make up to 10 hours of continuous calls and will last over a week in standby mode. We also love the fact that it comes in a handy travel case that keeps it safe. 
Key Features:
Bluetooth 4.1 
CVC 6.0 Noise Cancelling 
33-foot range 
10 hours talk time 
Carry case
Specification:
Brand

ICOMTOFIT

Model

IT001

Weight

0.5 ounces
Bluetooth Earpiece Buying Guide
A lot of Bluetooth earpieces have similar features and prices, so it can be difficult to decide between them. How much battery life are you going to need? Do you need noise cancellation? Will it automatically answer calls when I'm driving? These are all questions you might be asking yourself as you try and find the perfect Bluetooth earpiece. Well, luckily, we've created this buying guide to answer those questions and make the whole process that little bit easier.
How We Chose Our Selection of Bluetooth Earpieces
We don't just pick the products out of thin air. We have a process that helps us determine the best products on the market, so you can be confident when you buy. We are always on the lookout for products with satisfied customers and new products from our favorite trusted brands.
Reviews – You can tell a lot about a product from the customer reviews on marketplaces like Amazon and eBay. Bad reviews can sometimes outline problems that even the manufacturer hadn't thought of, so this is always a good place for us to start. We make sure that we take a thorough look at a product's reviews and see how satisfied customers are. We also read expert reviews on other websites. This is another great way of finding out how a product is being received by people in the know. It also gives us a chance to see if we've missed anything in our own reviews.
Brand – When it comes to electronics, the brand is very important. That doesn't mean that you should just go out and buy the newest pieces of tech from a brand like Sony or Apple. But it does mean that you can trust their technology. Well-known brands invest a lot of money in making sure their products are really high-quality.
Features To Look For In Bluetooth Earpieces
Battery Life – The life of the battery is often one of the first things you think about when you buy a new piece of tech. The last thing you want is for it to run out after an hour of use. This is especially important in Bluetooth earpieces. The idea of a Bluetooth earpiece is that you can answer calls, hands-free when you are driving or doing something else that requires your full attention. So, if the battery doesn't last long enough, there's really no point in having one. In the world of Bluetooth earpieces, you can expect anything from 6 hours of talk time to around 11 hours, which should provide plenty of battery life, even for those long drives.
Call Quality – If you're taking a call on your Bluetooth earpiece, you need to be able to hear who you're talking to. That's why call quality is so important. The quality of the call will depend on how strong the connection is and how good the microphones and speakers are. A good Bluetooth earpiece should use Bluetooth 3.0 or Bluetooth 4.0, both of which will provide a high-quality connection to your phone.
Noise Cancellation – This sort of technology first came about in aviation, to block out the noise of an airplane or helicopter cockpit. Now though, it is available in all sorts of technology that we can buy on the high street. And this included Bluetooth headsets. Canceling the noise outside of the headset will provide a better-quality call and stop you being distracted by road noise or other annoying sounds.
Design – A Bluetooth headset is another piece of tech to add to your arsenal, so you're probably going to care about how it looks. All of the earpieces on this list have attractive designs that will look great sat in your ear.
Sign Up Now
GET THE VERY BEST OF GEARHUNGRY STRAIGHT TO YOUR INBOX