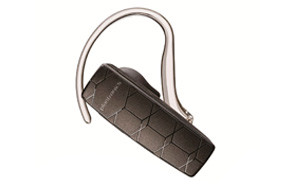 Plantronics Explorer 50 Bluetooth Earpiece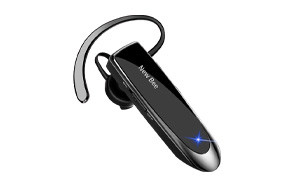 New Bee Bluetooth Earpiece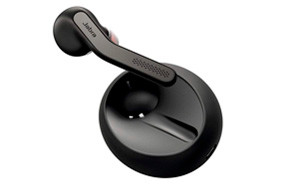 Jabra Talk 55 Bluetooth Earpiece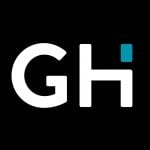 Bluetooth earpieces have been around for a while now. They've been used by business people for years and are an important part of any busy person's tech arsenal. And there are a lot to choose from. It can be quite daunting when you type it into Google and get faced with the choice of hundreds of different earpieces that seem to have the same features. So, which one should you go for? There's no easy answer to this. That's because there are a lot of really high-quality earpieces out there. Fortunately, we've cut through the noise and found the 7 best Bluetooth earpieces available. To choose from these you just need to ask yourself a few simple questions. How much do I want to spend? How often am I going to be using it? Will I listen to music on it? Where will I normally use it? If you have the answers to these questions prepared, you should easily find the perfect earpiece for your needs.
The Best Bluetooth Earpiece
Bluetooth Earpiece Buying Guide
A lot of Bluetooth earpieces have similar features and prices, so it can be difficult to decide between them. How much battery life are you going to need? Do you need noise cancellation? Will it automatically answer calls when I'm driving? These are all questions you might be asking yourself as you try and find the perfect Bluetooth earpiece. Well, luckily, we've created this buying guide to answer those questions and make the whole process that little bit easier.
How We Chose Our Selection of Bluetooth Earpieces
We don't just pick the products out of thin air. We have a process that helps us determine the best products on the market, so you can be confident when you buy. We are always on the lookout for products with satisfied customers and new products from our favorite trusted brands.
Reviews – You can tell a lot about a product from the customer reviews on marketplaces like Amazon and eBay. Bad reviews can sometimes outline problems that even the manufacturer hadn't thought of, so this is always a good place for us to start. We make sure that we take a thorough look at a product's reviews and see how satisfied customers are. We also read expert reviews on other websites. This is another great way of finding out how a product is being received by people in the know. It also gives us a chance to see if we've missed anything in our own reviews.
Brand – When it comes to electronics, the brand is very important. That doesn't mean that you should just go out and buy the newest pieces of tech from a brand like Sony or Apple. But it does mean that you can trust their technology. Well-known brands invest a lot of money in making sure their products are really high-quality.

Features To Look For In Bluetooth Earpieces
Battery Life – The life of the battery is often one of the first things you think about when you buy a new piece of tech. The last thing you want is for it to run out after an hour of use. This is especially important in Bluetooth earpieces. The idea of a Bluetooth earpiece is that you can answer calls, hands-free when you are driving or doing something else that requires your full attention. So, if the battery doesn't last long enough, there's really no point in having one. In the world of Bluetooth earpieces, you can expect anything from 6 hours of talk time to around 11 hours, which should provide plenty of battery life, even for those long drives.
Call Quality – If you're taking a call on your Bluetooth earpiece, you need to be able to hear who you're talking to. That's why call quality is so important. The quality of the call will depend on how strong the connection is and how good the microphones and speakers are. A good Bluetooth earpiece should use Bluetooth 3.0 or Bluetooth 4.0, both of which will provide a high-quality connection to your phone.
Noise Cancellation – This sort of technology first came about in aviation, to block out the noise of an airplane or helicopter cockpit. Now though, it is available in all sorts of technology that we can buy on the high street. And this included Bluetooth headsets. Canceling the noise outside of the headset will provide a better-quality call and stop you being distracted by road noise or other annoying sounds.
Design – A Bluetooth headset is another piece of tech to add to your arsenal, so you're probably going to care about how it looks. All of the earpieces on this list have attractive designs that will look great sat in your ear.