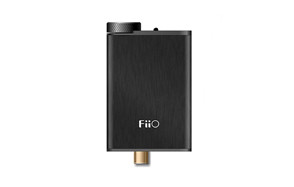 FiiO E10K USB DAC and Headphone Amplifier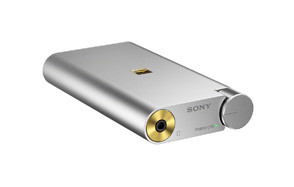 Sony PHA1A Portable Hi-Res DAC/Headphone Amplifier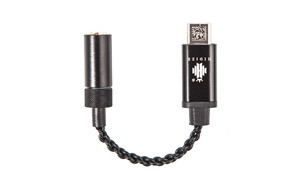 HIDIZS Portable Headphone Amplifier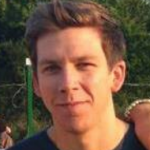 This is a year in which having a pair of studio headphones is just as vital as owning a microphone for your studio recording sessions. It's also equally important to recognize that the best studio headphones require the best headphone amplifiers. Amplifiers are units used in improving the quality of any audio produced in a studio and they are designed to help with the mixing and mastering of sound to do away with all noise and distortion. However, finding the best amplifier for your headphone doesn't have to be difficult, which is why we have provided a list of all the best headphone amplifiers in today's market. These units are one of a kind in their own way, each being designed by professionals to aid in quality recording sessions and solid stage performances.
The Best Headphone Amplifier
Headphone Amplifier Buying Guide & FAQ
How We Chose Our Selection Of Headphone Amplifiers
Brand - The best headphone amplifier is those developed by manufactures with several years of experience in the audio equipment industry. With the countless models on the market today, there are various brands available for choice, and this often makes the selection process very difficult. To reduce the stress associated with purchasing amps, our list has included leading manufacturers and newer brands you may not be familiar with. This is to provide you with many options, to make a better decision.

Reviews - User feedback from customers of headphone amplifiers played a vital role in our selection process. Every report was retrieved from credible online forums, where users share their experiences after using a device regularly for some time. This displays the strength of a product, and also shows potential buyers if it performs exactly as described by the manufacturer. Generally, the products chosen has many positive reviews, with a few comments made concerning improvement in certain aspects of their design.
Price - No one would love to spend the fortune of a single pair of headphones, only form them to stop working after a week. Typically, we are all on a budget with a specific amount to spare on items such as amplifiers. Our team has therefore selected a vast range of items, with a very flexible price rate that everyone will be able to afford.
Features To Look For In Headphone Amplifiers
Every potential buyer must be aware of certain features that must be present in an amplifier for it to function as it's been designed to. The discussion below seeks to offer assistance to anyone in search of the best headphone amplifier and ensure that any decision they take is in the right direction. Every amplifier is unique and comes in a different design with a different name and several special features to help it stand out from the competition.
Inputs - When it comes to input and connections to your amplifier, it is better to have detachable cables since they are more versatile and also allow for more cable length. Detachable cables are also better because they can be switched easily if they go bad. You could also go for the devices with fixed cables, but these devices don't offer the option of replacement, which may affect the use of your amplifier.
Controls - The controls of your amplifier must be simple to understand and easy to use. The ease with which you use a device will encourage you to make use of it regularly, and this also applies to headphone amplifiers. Look out for devices with simple control systems, to make your usage more enjoyable. The best devices are those built such that no extra skill or knowledge is needed for its operation.
Power - The power of your headphone amplifier is another vital feature to consider when selecting a headphone amplifier. the power refers to the run time of your device and the power source it taps into. some models make use of rechargeable batteries. these are the most common kind and the most purchased because of the ability to recharge the batteries.

Size - There are types of amplifiers with varying sizes for easy use in different locations. For a simple device for your home, you can choose the desktop amplifier. A portable amplifier is great for those who are always on the move and those who travel a lot. The desktop amplifier is generally more affordable than the portable device, but the advantage of the portable amp is that you can use it anywhere even with a desktop, making it an extremely worthy investment.
Output Impedance - Impedance is often found within the description of a product, either on the packaging or under the features section on online stores. If the impedance rating of your headphone is below 100, there's no problem with it, and it can be used easily without the need for amplifiers. Any rating above 100 will require you to purchase an amplifier as this is the only way to ensure that you receive the best sound possible.
Sound Quality - The sound output delivered by a headphone amplifier must be greater than that of the connected device, yet free from distortions and white noise. every sound that comes out must be audible, crisp and clear and must offer a realistic experience. there are different kinds of amplifiers developed to focus on different aspects of sound. depending on your needs, your choice may differ from that of another individual.
Types Of Headphone Amplifiers
Tube Amp - The tube amplifier for headphones is a technology that makes use of at least a single light-bulb like vacuum tube to process all audio signals. it is the first type of amplifier and was created in the late 1960s. there are some modern machines however that make use of this system because they believe it offers a better character or tone of sound as compared to the newer solid state amplifiers.
Solid State - These kinds of amplifiers are prevalent in recent time. they feature the use of different diodes and transistors to help amplify your audio signals. these amps are more affordable, portable and more reliable than the tube amp models.
Hybrid - This is any model that features both types of amps. these devices are great for those who need better sound quality but are also in need of a unit that won't burn a hole in anything. they are more expensive than the first two types, but they are more durable and as such, are highly purchased.

Headphone Amplifier FAQ
Q: Why do I need a headphone amp?
A: Headphone amplifiers are designed to connect with your selected device, be it a smart device, your computer to any other device, to improve the audio quality of your music, videos and even games. It focuses on aspects such as sharpness and eliminates all noise and distortions that make the listening experience uncomfortable.
Q: Do I get a better sound the more I spend?
A: The quality of an amplifier isn't dependent on its price but instead on its construction and the materials used. Some affordable models perform better than certain high priced speakers. This is because they have been programmed efficiently to deliver exceptional audio output.