Best Headphone Amplifiers In 2022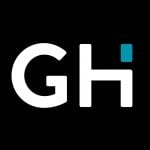 This product guide was written by GearHungry Staff
Last Updated
March 26, 2019
GearHungry Staff
GearHungry Staff posts are a compilation of work by various members of our editorial team. We update old articles regularly to provide you the most current information. You can learn more about our staff
here
.
GearHungry may earn a small commission from affiliate links in this article.
Learn more
This is a year in which having a pair of studio headphones is just as vital as owning a microphone for your studio recording sessions. It's also equally important to recognize that the best studio headphones require the best headphone amplifiers. Amplifiers are units used in improving the quality of any audio produced in a studio and they are designed to help with the mixing and mastering of sound to do away with all noise and distortion. However, finding the best amplifier for your headphone doesn't have to be difficult, which is why we have provided a list of all the best headphone amplifiers in today's market. These units are one of a kind in their own way, each being designed by professionals to aid in quality recording sessions and solid stage performances.
The Best Headphone Amplifier
FiiO E10K USB DAC and Headphone Amplifier
To begin our list of recommendations, we will talk about the fantastic headphone amplifier, the FIIO E10K. This small unit is a versatile product built by skilled sound technicians to act as both a headphone amplifier and a USB DAC. It is compact enough to take on your vacation trips and also to move around from room to room. Besides its versatility, this unit is designed to be extremely compatible with many headphones making it a worthy investment. The USB connection isn't only meant to keep your laptop connected, and it is also how this unit can be charged.
The FIIO portable amp is among the best amps on the market today. It is built with an optimized low-pass filter system, together with a bass boost circuit meant for a low noise floor no matter where you are. Connection to this unit can be made in several ways, some of which include a rear-panel coaxial digital output, a front-panel headphone jack, and a rear-panel line output. These outputs are all meant to help you send your audio easily across platforms and to different destinations. The shell of this model is made from aluminum and features a sleek, brushed design for more portable and durable use.
Your best bet for maximum sound output with reduced white noise is the FIIO E10K. This non-expensive product has been made to suit all locations and occasions. With its numerous output options, you can hold a party in seconds, and enjoy music from various sources easily. It is an excellent product with a terrific driving power, that is often the envy of its competition. Make sure you also check our guide to the best AUX cables.
Key Features:
Dac chip
Low noise floor
Connection variety
Portable design
Specification:
Brand

FiiO

Model

E10K

Weight

2.72 ounces
Small and compact
Versatile and compatible with most headphones
Solid DAC quality performance
Headphone plugs are not muted when lined out
Expensive
AudioQuest – DragonFly Red USB DAC/Headphone Amplifier
The detail featured in the production of the Audioquest Dragonfly Headphone Amplifier seeks to provide all users with absolute sound at all times. These amplifiers have been adjudged product of the year as well as the Editor's choice award winner. It is a versatile headphone amplifier designed to improve everything sound related, from richness to detail and other aspects such as transparency, tone, and immediacy. This is the best headphone on the market for people who need ground-breaking sound quality in their homes. It is a unit with an output that drives almost any set of headphones.
The Dragonfly headphone amplifier is built as a compatible unit, to work effortlessly with your apple or android devices with help from an adapter. It can be used on your smartphone, computer, tablet, laptop, or speakers where it offers a more authentic and exponentially better sound that is more realistic than ever. Its construction is robust to enhance its durability, with technologies that have helped these amplifiers set new design standards and benchmarks in areas concerning flexibility, performance, and portability.
If you ever need a realistic sound that doesn't come with unnecessary noise, we recommend the Dragonfly headphone amplifiers from Audioquest. They are budget-friendly units made to deliver nothing short of quality sound and excellent detail to your favorite movies, songs, and video games.  They also come with a 100% money-back satisfaction guarantee for all customers who aren't satisfied with the service it renders. They are great units for Tidal listeners as they double as serious DAC. Our handy guide to the best noise cancelling headphones features more great products like this.
Key Features:
32-Bit SABRE DAC
2.1v Output
Versatile DAC
Absolute Sound 's Product of the Year Award
Specification:
Brand

AudioQuest

Model

Dragonfly Red

Weight

1 pounds
Tiny size
Great sound
Offers momentary value for money
Not super-powerful
Expensive
When you're building your studio setup, it can be tempting to think that only the most expensive gear will fit your needs. But you can actually pick up some pretty impressive sound equipment on a budget – you just need to know what you're looking for. The LVY Headphone Amplifier will boost the output level and sound quality that you're getting through your headphones and it costs less than $25 (at the time of writing). It's super easy to use, looks smart on your desktop, and is compatible with all types of headphones. 
Because of the generic branding and lack of a well-known name behind it, this headphone amp is likely to turn audiophiles off. But if you read through the reviews on Amazon, you'll find story after story of customers being surprised at the audio quality and volume delivered by this little unit. It can support headphones with 16-300Ω impedance, it has a high/low gain switch for optimal performance, and comes in a well-built unit.
Key Features:
Load impedance 16-300Ω 
Battery life – 15 hours 
3.5mm audio input and output 
Two-stage gain switch 
One-year warranty 
Specification:
Brand

LVY

Model

LVY-015

Weight

4.8 ounces
Well-built metal unit 
Competitively priced 
Impressive performance 
Not as durable as branded units 
Needs better USB jacks 
EarStudio ES100 Headphone Amplifier
Every studio pays a lot of attention to sound and how it affects the listener and space. Most often, many of us seek to identify products that can help intensify the sound we receive from our headphones. The best way to do this is to purchase a headphone amplifier, a unit built specifically for such a function. If you ever require one of such product that you can quickly move around with, the Earstudio ES100 should be the model you consider. It is an excellent 24bit, high-resolution headphone amplifier built to perform also as a Bluetooth receiver and a USB DAC. Its high versatility has set it apart from many members in competition and has helped see the sale of this unit skyrocket since its launch.
The best headphone amplifiers feature two forms of output; the 2.5mm balanced output ad the 3.5mm unbalanced output. It is designed with a studio-quality to deliver sounds wirelessly to you through your speakers, headphones, or earphones. The complete package comes with two independent amplifiers and hi-fi DACS that help with full-differential and single-ended outputs. The best feature many users enjoy is their ability to control their amplifier via a mobile application. This app enables users to keep track of their volume, codec, battery, and many more.
It doesn't matter if you're using the android system or apple products, the es100 works perfectly with both, and provides the mobile application for both platforms too. Some of the pros users mentioned in countless headphone amplifier reviews include the absence of white noise during its operation, an intense sound quality, even at the lowest volume and a very economical rate. If you are also into playing keyboards, you will surely like some of the best keyboard stands from our list, so check them out.
Key Features:
24bit
Portable
High-Resolution
Bluetooth Receiver
Specification:
Brand

EarStudio

Model

ES100

Weight

0.64 ounces
Most compact and lightweight device
Affordable price
Durable and well-made
There is no on and off switch on the amp
Maximum volume is not high enough
Expensive
Neoteck Headphone Amplifier
The Neoteck Headphone Amplifier is another great unit on the market today. This is one of the mini amplifiers built for use on the road. It is delicate and features a lightweight and compact frame for easy transportation around. This amp from Neoteck features a louder sound that has more real stereo output and sharpness, but little distortion. It comes with two outputs, the 3.5mm AUX input, and output and is packaged into a beautiful aluminum frame with a matte surface. The fashionable design of this unit, paired with its excellent performance makes it a model to look out for when you go amplifier hunting.
The Neoteck headphone amp for headphones can work for up to 8 hours with a fully charged lithium battery that is also rechargeable. It features remarkable compatibility with various digital devices, from your smartphone to your MP3, as well as your computers and your MP4. We recommend this product because of its high-quality construction that ensures maximum durability, its delivery of excellent sound quality, and its great versatility. There's nothing more superb than this headphone amplifier from Neoteck.
If you ever need a headphone amplifier that stands out from competition in style, function, and durability, the brand to consider is Neoteck. This company has been in the sound industry long enough to know everything about sound quality. They have merged the traditional design of amplifiers with advanced technology to offer their users amazing output that can't be replicated by other manufacturers. Every item they produce is unique yet falls in line with their vision of making the world sounder. You may also like some of these amazing cellos from our list, so check them out.
Key Features:
Portable
3.5mm Audio
Rechargeable
Aluminum Matte Surface
Specification:
Brand

Neoteck

Model

NTK059

Weight

5.6 ounces
High-quality build
Helps improve sound quality considerably
Will work well with most headphones
Performs better when paired with high-impedance headphones
Expensive
Parts of the design needs improving
ART HeadAMP Stereo Headphone Amplifier
We present you the first of its kind. It is a smart, 8-output stereo headphone amplifier designed for virtually any project studio or home. It is the ART HeadlAMP Stereo Headphone Amp developed by professionals to deliver nothing short of spectacular sound all day long. Designed after research and launched only after countless testing sessions, these amplifiers offer additional output to any computer audio interface, mixer, iPod, workstation or media player. Despite the increased output, there's no creation of extra load on the existing headphone source, which is a great plus for this model.
The unit offers individuals level controls for all its headphone output, four in total. These outputs allow the amp to be connected to virtually any source with ease. Take the world by storm and start in your living room with this excellent headphone amplifier. It is well suited for those who seek to gain more control over their levels while they enjoy superior sound quality. We love this unit mainly because of its lightweight and portable frame. It also features controls that are simple to understand and use, and comes with a 16-hour capacity rechargeable battery. All these great features come and an incredibly low price for users, which makes it an economical brand to look out for.
The art headlamp portable headphone amp is a product from the ARTcessories group of companies, a brand founded with the aim to deliver affordable solutions to a multitude of audio needs. They have taken the world by storm and have become one of the most recommended and purchased brand among studio engineers and DJs all over the world. They feature different unique and innovative products that make your experience on stage or in your living room more realistic and exciting. Love this product? Check out our review of the best workout headphones for our top picks.
Key Features:
Lower noise, lower distortion and more output
Custom extruded metal case
Ideal for any home or project studio
Specification:
Brand

ART

Model

Headamp 4

Weight

1.1 pounds
Portable and lightweight
User-friendly controls
Affordable price tag
Slight hissing sound when charging with some IEMs
No user-replaceable battery options are available
Extra costs for accessories
NextDrive Spectra 32-bit DAC Headphone Amp
In a universe continually being updated with new movies and music, equipment such as headphones and headphone amplifiers have become more of a necessity than a luxury. In this era, every pocket is filled with one entertainment library after another, and every day, these libraries are being updated. It is time to allow sound quality to be at par with the growth of all multimedia and the best way this can be done is via the use of headphone amplifiers. The best portable amp currently in stores is the Nextdrive Spectra, a multipurpose unit built by sound engineers and other professionals for an excellent performance.
This headphone preamp is a 32-bit device built to act as the next milestone in the audio revolution. It is here to helps devices such as your smartphone, computers, and tablets since they usually don't produce high-quality audio output. This unit has been packaged in a slender aluminum frame that might deceive many users about its performance. The Spectra has been built to pack tremendous power with sufficient output that can cater to the most demanding headphones. Many reviews from different forums mention that the spectra amplifier from Nextdrive is a superb unit with a sound profile that helps in the delivery of exceptional clarity and bass speed, a smooth treble, and also well-balanced mids that has no trace of harshness.
Key Features:
Portable
ESS Technology's SABRE
No batteries
Specification:
Brand

NextDrive

Model

EA-2017-ABJU

Weight

4.2 ounces
Portable and compatible
Versatile
Premium quality
Expensive
Design can be improved
Extra costs for accessories
Sound BlasterX G6 Gaming DAC
It's time we featured something for the gamers reading this. If you're looking for a way to beef up your gaming audio system, you could use any of the headphone amplifiers on this list but the Sound BlasterX G6 Gaming DAC is built for it. Designed from the ground up to provide accurate game cues, bass boost, and in-game voice communication enhancements, it's the only choice if you're serious about gaming. 
This is actually a sound card and headphone amplifier built into one unit. That basically means it can drive speakers just as well as it can improve the sound quality in your headphones. As an all-in-one unit, it's hard to beat. The headphone amp has a bi-amp design with discrete components through all the stages. Each audio channel is separately amplified and the ultra-low output impedance means that it can run everything from sensitive in-ear monitors to 600W headphones.
Another reason that this unit is so popular is how easy it is to use. It features a simple headphone slot and a microphone slot, as well as a large volume dial. There are a couple of extra buttons on the side but it's essentially plug-and-play.
Key Features:
7.1 Virtual Surround Sound and Dolby Digital 
Ultra-low 1 Ohm output impedance 
130dB DNR 
32-bit 384kHz
Scout mode 
Specification:
Brand

Sound BlasterX

Model

70SB177000000

Weight

7.1 ounces
Works with all gaming setups 
Sound card and headphone amp in one unit 
Clean and easy-to-use design 
Robust unit
Comes with sound effects built-in
Headphone Amplifier Buying Guide & FAQ
How We Chose Our Selection Of Headphone Amplifiers
Brand - The best headphone amplifier is those developed by manufactures with several years of experience in the audio equipment industry. With the countless models on the market today, there are various brands available for choice, and this often makes the selection process very difficult. To reduce the stress associated with purchasing amps, our list has included leading manufacturers and newer brands you may not be familiar with. This is to provide you with many options, to make a better decision.
Reviews - User feedback from customers of headphone amplifiers played a vital role in our selection process. Every report was retrieved from credible online forums, where users share their experiences after using a device regularly for some time. This displays the strength of a product, and also shows potential buyers if it performs exactly as described by the manufacturer. Generally, the products chosen has many positive reviews, with a few comments made concerning improvement in certain aspects of their design.
Price - No one would love to spend the fortune of a single pair of headphones, only form them to stop working after a week. Typically, we are all on a budget with a specific amount to spare on items such as amplifiers. Our team has therefore selected a vast range of items, with a very flexible price rate that everyone will be able to afford.
Features To Look For In Headphone Amplifiers
Every potential buyer must be aware of certain features that must be present in an amplifier for it to function as it's been designed to. The discussion below seeks to offer assistance to anyone in search of the best headphone amplifier and ensure that any decision they take is in the right direction. Every amplifier is unique and comes in a different design with a different name and several special features to help it stand out from the competition.
Inputs - When it comes to input and connections to your amplifier, it is better to have detachable cables since they are more versatile and also allow for more cable length. Detachable cables are also better because they can be switched easily if they go bad. You could also go for the devices with fixed cables, but these devices don't offer the option of replacement, which may affect the use of your amplifier.
Controls - The controls of your amplifier must be simple to understand and easy to use. The ease with which you use a device will encourage you to make use of it regularly, and this also applies to headphone amplifiers. Look out for devices with simple control systems, to make your usage more enjoyable. The best devices are those built such that no extra skill or knowledge is needed for its operation.
Power - The power of your headphone amplifier is another vital feature to consider when selecting a headphone amplifier. the power refers to the run time of your device and the power source it taps into. some models make use of rechargeable batteries. these are the most common kind and the most purchased because of the ability to recharge the batteries.
Size - There are types of amplifiers with varying sizes for easy use in different locations. For a simple device for your home, you can choose the desktop amplifier. A portable amplifier is great for those who are always on the move and those who travel a lot. The desktop amplifier is generally more affordable than the portable device, but the advantage of the portable amp is that you can use it anywhere even with a desktop, making it an extremely worthy investment.
Output Impedance - Impedance is often found within the description of a product, either on the packaging or under the features section on online stores. If the impedance rating of your headphone is below 100, there's no problem with it, and it can be used easily without the need for amplifiers. Any rating above 100 will require you to purchase an amplifier as this is the only way to ensure that you receive the best sound possible.
Sound Quality - The sound output delivered by a headphone amplifier must be greater than that of the connected device, yet free from distortions and white noise. every sound that comes out must be audible, crisp and clear and must offer a realistic experience. there are different kinds of amplifiers developed to focus on different aspects of sound. depending on your needs, your choice may differ from that of another individual.
Types Of Headphone Amplifiers
Tube Amp - The tube amplifier for headphones is a technology that makes use of at least a single light-bulb like vacuum tube to process all audio signals. it is the first type of amplifier and was created in the late 1960s. there are some modern machines however that make use of this system because they believe it offers a better character or tone of sound as compared to the newer solid state amplifiers.
Solid State - These kinds of amplifiers are prevalent in recent time. they feature the use of different diodes and transistors to help amplify your audio signals. these amps are more affordable, portable and more reliable than the tube amp models.
Hybrid - This is any model that features both types of amps. these devices are great for those who need better sound quality but are also in need of a unit that won't burn a hole in anything. they are more expensive than the first two types, but they are more durable and as such, are highly purchased.
Headphone Amplifier FAQ
Q: Why do I need a headphone amp?
A: Headphone amplifiers are designed to connect with your selected device, be it a smart device, your computer to any other device, to improve the audio quality of your music, videos and even games. It focuses on aspects such as sharpness and eliminates all noise and distortions that make the listening experience uncomfortable.
Q: Do I get a better sound the more I spend?
A: The quality of an amplifier isn't dependent on its price but instead on its construction and the materials used. Some affordable models perform better than certain high priced speakers. This is because they have been programmed efficiently to deliver exceptional audio output.
Sign Up Now
GET THE VERY BEST OF GEARHUNGRY STRAIGHT TO YOUR INBOX