Best Open Back Headphones In 2022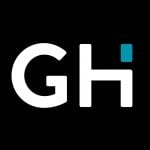 This product guide was written by GearHungry Staff
Last Updated
April 10, 2019
GearHungry Staff
GearHungry Staff posts are a compilation of work by various members of our editorial team. We update old articles regularly to provide you the most current information. You can learn more about our staff
here
.
GearHungry may earn a small commission from affiliate links in this article.
Learn more
If you're shopping around for some headphones, you've probably come across two main types: closed-back headphones and open-back headphones. For the experienced audiophile, this is a simple choice, but for the rest of us, it can make choosing a pair pretty difficult. Closed-back headphones are the type that completely covers your ears and shut out noise from the outside world. They're a lot more common, but that's not necessarily because they're better.
Open-back headphones are harder to find. The back of the headphone is left open, letting your music and the ambient noise in the room mix together. Without going into the intricate detail, it gives the soundscape you're listening to more room to breathe. If you're listening to high-quality, well-produced music, it's going to sound a whole lot better through a pair of open-back headphones. The only problem is, everyone else in the room will be able to hear it as well. They're for use in the studio and around the home, not on the bus or in the library. We've searched for the ten best open back headphones, and also provided a Buying Guide and FAQ section at the bottom of this article to answer any questions you might have left.
The Best Open Back Headphone
Philips SHP9500 HiFi Precision Stereo Open Back Headphone




If you're looking for the best open-back headphones for under $100, you found them. The Phillips SHP9500 headphones are one of the best value, best-sounding headphones on the market, and you don't need a bank loan to buy them. The sound is provided by 50mm neodymium drivers that provide a full spectrum of sound. So, whether you're listening to some bass-driven R&B or a classical symphony, it's going to sound great.
It's got a long 1.5m cable to let you move freely around your studio or room. Plus, inside the headphone is a double-layered headband cushion that's designed to be breathable, so you don't get sweaty ears. Overall, these headphones are a great option for anyone, all the way from someone listening to music in their bedroom, right up to a professional audio engineer. You can combine this with one of the best headphone amplifiers from our list.
Key Features:
50mm neodymium drivers
1.5mm cable
Breathable, double-layered headband cushion
Gold-plated connector
Frequency response: 12 – 35000Hz
Specification:
Brand

Philips

Model

SHP9500/00

Weight

10.6 ounces
Audio-Technica ATHAD700X Audiophile Open Back Headphones

The Audio-Technica ATHAD700X is a step up from the Phillips headphones we featured first. They're more expensive, but they also provide better soundscape.  Audio-Technica has included their newly-designed 53mm drivers with bobbin-wound CCAW voice coils, which are focused on accurately reproducing the treble and midrange frequencies.
Like all good audiophile headphones, they are designed to put minimal pressure on the ears. They also have flexible raised-fabric earpads that make them comfortable for long listening sessions. You could wear these headphones for a week, without getting uncomfortable. They don't say exactly how long the cord is, but it's highly-conductive, single-sided, and has an elastic TPE sheath to stop it from getting tangled. There have been some reports that the bass isn't very good on these headphones, but that's because of a misunderstanding for what these headphones are for. They offer a full range of frequencies, instead of providing a lot of bass like cheaper over-ear headphones. Be sure to also check out our list of the best swimming earphones for more great items like this.
Key Features:
53mm neodymium drivers
Bobbin-wound CCAW voice coils
Highly-conductive, single-sided cord
Flexible raised-fabric earpads
Gold-plated connector
Specification:
Brand

Audio-Technica

Model

ATH-AD700X

Weight

1.25 pounds
Beyerdynamic DT 990 PRO Open Back Headphones




Beyerdynamic is one of the oldest and most respected audio companies in the world. So, we had to check out their open-back headphones when we were researching this Buying Guide. The Beyerdynamic DT990 Pro headphones are one of the best on this list. They're designed specifically for professional mixing, mastering, and editing music. Beyerdynamic doesn't talk much about the technical details of their headphones, so we don't know much about the drivers or other components. What we do know, is that they use extremely high-quality materials and components in all their headphones.
They provide a spacious and transparent sound with strong bass and treble response. The comfort is provided by soft velour ear pads that can be replaced if they get worn. However, they shouldn't wear too easily because they're designed to be durable and robust. Our handy guide to the best bluetooth earpieces features more great products like this.
Key Features:
3m single-sided, coiled cable
Soft, replaceable velour earpads
Nominal sound pressure level – 96dB
Headphone frequency response – 5 – 35.000 Hz
Specification:
Brand

beyerdynamic

Model

459038

Weight

1.3 pounds
Sennheiser HD 600 Open Back Professional Headphone

Sennheiser is another one of those huge audio brands that keep cropping up on these lists. That's simply because they make some of the best quality headphones. The Sennheiser HD600 headphones are towards the high end of their range and they have a price to match. These headphones are for people who really want to hear every little detail of the music they're listening to.
The technology inside is the best of the best. They have lightweight, aluminum voice coils to make sure you get an excellent transient response. The magnets are made from neodymium. And, they have a Kevlar-reinforced oxygen-free-copper cable that can be completely detached. They're as comfortable as any of the headphones on this list, thanks to the plush earpads that are covered in open metal-mesh earpiece covers. Love this product? Check out our review of the best running earphones for our top picks.
Key Features:
Aluminum voice coils
Neodymium magnets
Detachable Kevlar-reinforced oxygen-free copper cable
Metal-mesh earpiece covers
1/4″ (6.3 mm) adaptor included
Specification:
Brand

Sennheiser

Model

4465

Weight

9.1 ounces
Superlux HD 681 Dynamic Semi-Open Headphones




It's difficult to find a really respectable budget open back headset. The problem is that the technology needed to make a pair of audiophile headphones is expensive itself. So, the Superlux HD681 headphones seem too good to be true. And, to an extent, they are. If you've come to this list because you're looking for a really high-quality pair of headphones, you should move on to the next pair. But, if you want the best pair of headphones for under $50, keep reading.
They have similar drivers to the Phillips headphones we featured as our Best Choice. They're 50mm neodymium, circumaural, drivers that provide a decent full range of frequencies. Like most cheap headphones, the bass is a little too powerful to make up for the lack of quality in the middle and treble frequencies. But, on the whole, the sound is okay. They have a self-adjusting headband, and a lightweight and comfortable fit, to make them suitable for longer listening sessions. Find more great products like this by checking out our guide to the best gaming headsets.
Key Features:
50mm Neodymium Drivers Circumaural
Semi-open design
Self-Adjusting Headband
Around-the-ear earcups
1/4″ (6.3 mm) adaptor included
Specification:
Brand

Superlux

Model

HD681

Weight

9.8 ounces
AKG K702 Pro Audio Professional Headphones




AKG is another audio brand that you'll keep coming across in professional studios. They make some of the best microphones, headphones, and other audio equipment out there. The AKG K702 headphones, like the Sennheiser HD 600s, are designed to be used by professional audio engineers and musicians. They have sophisticated open technology that provides a spacious and airy sound because the drivers have room to breathe.
Inside they have flat-wire voice coils that provide improved treble response and impulse. Plus, they have AKG's patented Varimotion two-layer diaphragm, which gives you a better high-frequency range and impressive low frequencies. All of the products on this list are comfortable headphones, but these go a step further with their 3D-foam ear pads that are shaped for the perfect fit. Don't forget to also check our guide to the best workout headphones.
Key Features:
Flat-wire voice coils
Varimotion two-layer diaphragm
3D-foam ear pads
3m detachable cable
Headphone frequency response – 10 to 39800 Hz
Specification:
Brand

AKG Pro Audio

Model

K702

Weight

8.3 ounces
Koss Porta Pro KTC Ultimate Portable Headphone

The Koss Porta Pro KTC headphones are the other budget option on this list. They're slightly more expensive than the Superlux HD 681 headphones, which is why we didn't choose them as our Best Value product, but they have a few features that you might like. Like we said before, the sound quality on a pair of cheaper headphones like these is never going to be as good. It will be better than cheap earphones, but you can't expect studio quality for this price.
The best thing about these headphones is that they know what they are. They know that people are going to use them with their smartphones, tablets, and other devices. So, they've included a microphone and control buttons to make it easier. Plus, the headband is adjustable, and it comes with a carrying case. If you love music, make sure you also check our guide to the best noise cancelling headphones.
Key Features:
Adjustable headband
Microphone and remote controls
Collapsible design
Carry case included
Headphone frequency response – 15 to 25000 Hz
Specification:
Brand

Koss

Model

Porta Pro KTC

Weight

6.4 ounces
Sennheiser HD 800 S Reference Headphone System




The Sennheiser HD800S headphones are a completely different animal to the other headphones on this list. The first clue that they're different is the price. At well over $1000, you could buy about 30 pairs of the last headphones for the price of one set of HD800 S headphones. So, why are they so expensive? Well, for starters they're designed for professionals who really need to hear everything perfectly. Everything inside these headphones is designed to provide a perfectly balanced sound.
The sound comes from the large 56mm drivers that fire the sound at an angle instead of directly into the ear. This gives you a bigger sense of space in the soundscape. We could talk for hours about all the intricate details in the design of these headphones. But instead, we'll just say: if money's no problem, buy these headphones. Our selection of the best wireless TV headphones offers more great items like this so check it out.
Key Features:
56mm ring radiator driver
3m high-quality cable
Innovative absorber technology
Unique ear cup design d
Two connecting cables (included)
Headphone frequency response – 4 – 51,000 Hz
Specification:
Brand

Sennheiser

Model

HD 800 S

Weight

11.7 ounces
Shure SRH1840 Professional Open Back Headphones

The Shure SRH1840 headphones are also super high-quality headphones. They're much more affordable than the Sennheiser HD800S headphones, but you still get an awesome quality of sound. The drivers are nowhere near as big, at 40mm, but they are individually matched and made from neodymium, to provide awesome acoustic performance. The bass frequencies are accurate without being too powerful, and the high-end is extended and cuts through the noise.
Like all expensive open-back headphones, the whole construction is designed to make them sound better. They have a circumaural design, to give a wide stereo image and increased depth of field. Plus, the steel driver frame and vented center pole make the sound performance more consistent. This is a great open back headphone set if you've got around $500 to spend. Our guide to the best bone conduction headphones offers more great products so check it out.
Key Features:
40mm individually-matched neodymium drivers
Circumaural design
Steel driver frame & vented center pole
Dual-frame, padded headband
Headphone frequency response – 10 – 30000 Hz
Specification:
Brand

Shure

Model

SRH1840

Weight

4.4 pounds
HIFIMAN Ananda Over-Ear Full-Size Planar Magnetic Headphones




Hifiman is one of the newer players on the audio scene. They've been around since 2005 and are successfully competing with the audio brands that have been around for decades. That's because they make some pretty impressive equipment. The Hifiman Ananda headphones are the second most expensive on this list, so they'd better be good.
The sound quality that these headphones provide has never been disputed. They have an ultra-thin diaphragm that provides an amazingly fast and detailed response without compromising on the musicality of the sound. Plus, they have asymmetrical ear cups that follow the natural shape of the human ear and window-shade grills that reduce sonic reflections and give you a clearer sound.
Key Features:
Ultra-thin diaphragm
Window-shade grills
Asymmetrical Ear Cups
Robust 3.5mm connectors
Headphone frequency response – 10 – 55000 Hz
Specification:
Brand

HIFIMAN

Model

Ananda

Weight

5.02 pounds
Open Back Headphone Buying Guide & FAQ
How We Chose Our Selection Of Open Back Headphones
Brand – In the audio industry, they are some huge brands that dominate the market. Companies like Shure, Phillips, Sennheiser, & AKG are constantly innovating and improving our audio experience. While you can get good headphones from lesser-known brands, we started with the big brands to see what their latest headphones looked like.
Review – There are so many experts on audio. Whether they're musicians, producers, or just music lovers, everyone seems to have an opinion. We read expert reviews of every pair of headphones to see what the professionals think about them. But then, we take a look at the reviews on Amazon and other online marketplaces. This lets us know what the headphones are like to live with.
Price – Headphones are one of those products where the price can vary massively. You can get a pair of headphones for $20 or you could spend thousands on high-end headphones. We've included a couple of budget options (check out our Best Value product), but we've tried to look past the price and find the best headphones.
Features To Look For In Open Back Headphones
Drivers - The driver is the most important part of the headphones because it's the thing that converts the electrical signal into sound. With expensive open headphones, the quality of the drivers is what you're paying for.
Size – You need to make sure your headphones are going to fit. If you find that things don't fit easily on your head, you should probably try them out in a shop before you buy them.
Cords – The cord (or wire) is what connects your headphones to the device playing music, so it's pretty important. Not only does it need to be high-quality, but it should also be durable, so it doesn't break. Some over ear open back headphones come with detachable or coiled cords, which are more user-friendly.

Adapters – High-quality reference headphones will often come with extra adapters. This is because different types of audio equipment have different sized inputs, so your headphones won't fit into everything. If your headphones don't come with adapters, you can find them on Amazon or in any audio shop.
Sound quality – The whole point of buying open-back headphones is to get good audio quality, so this should be the first thing you're looking for.
Comfort – Hopefully, you'll be sat listening to your new headphones for hours when they arrive. That is unless they're uncomfortable. Most open-back headphones will have comfortable padding around the ears.
Types Of Headphones
Closed – Closed-back headphones are designed to block out the sound from the outside world. That makes them brilliant for use in public spaces or when you're trying to sleep. The sound quality isn't as good as open-back, because all of the sounds is trapped inside a small area.
Semi-Open – True audiophiles will know that semi-open headphones are a bit of a marketing ploy. They are supposed to be the perfect middle ground between closed and open-back headphones, but they are really just open-back headphones that aren't quite as open. We'd recommend going for either closed or open depending on your needs.
Open – Open-back headphones are the focus of this Buying Guide. They are open at the back of the headphone to let ambient sounds in from the outside world. This makes them better for listening to high-quality recordings of intricate music.

Open Back Headphone FAQ
Q: Are open back headphones better?
A: All types of headphones have their advantages and disadvantages. They're often preferred by audio engineers because the open style gives the drivers room to breathe and often creates a better quality of sound. But, they're not great for use in public because everyone will be able to hear what you're listening. If you're looking for the best sound quality for a pair of headphones you're going to listen to in private, open-back is the choice for you.
Q: Do open back headphones leak much sound?
A: Enough to annoy your fellow passengers on the train. Of course, it depends how loud you have them, but they will leak enough sound to be a bit anti-social.
Sign Up Now
GET THE VERY BEST OF GEARHUNGRY STRAIGHT TO YOUR INBOX