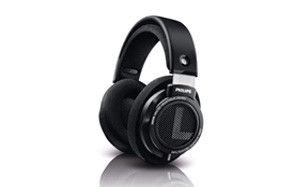 Philips SHP9500 HiFi Precision Stereo Open Back Headphone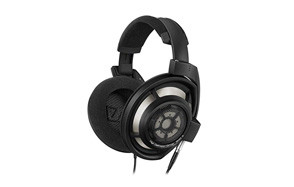 Sennheiser HD 800 S Reference Headphone System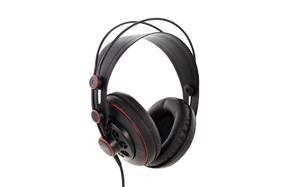 Superlux HD 681 Dynamic Semi-Open Headphones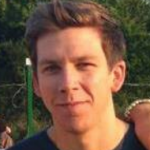 If you're shopping around for some headphones, you've probably come across two main types: closed-back headphones and open-back headphones. For the experienced audiophile, this is a simple choice, but for the rest of us, it can make choosing a pair pretty difficult. Closed-back headphones are the type that completely covers your ears and shut out noise from the outside world. They're a lot more common, but that's not necessarily because they're better.
Open-back headphones are harder to find. The back of the headphone is left open, letting your music and the ambient noise in the room mix together. Without going into the intricate detail, it gives the soundscape you're listening to more room to breathe. If you're listening to high-quality, well-produced music, it's going to sound a whole lot better through a pair of open-back headphones. The only problem is, everyone else in the room will be able to hear it as well. They're for use in the studio and around the home, not on the bus or in the library. We've searched for the ten best open back headphones, and also provided a Buying Guide and FAQ section at the bottom of this article to answer any questions you might have left.
The Best Open Back Headphone
Open Back Headphone Buying Guide & FAQ
How We Chose Our Selection Of Open Back Headphones
Brand – In the audio industry, they are some huge brands that dominate the market. Companies like Shure, Phillips, Sennheiser, & AKG are constantly innovating and improving our audio experience. While you can get good headphones from lesser-known brands, we started with the big brands to see what their latest headphones looked like.
Review – There are so many experts on audio. Whether they're musicians, producers, or just music lovers, everyone seems to have an opinion. We read expert reviews of every pair of headphones to see what the professionals think about them. But then, we take a look at the reviews on Amazon and other online marketplaces. This lets us know what the headphones are like to live with.
Price – Headphones are one of those products where the price can vary massively. You can get a pair of headphones for $20 or you could spend thousands on high-end headphones. We've included a couple of budget options (check out our Best Value product), but we've tried to look past the price and find the best headphones.
Features To Look For In Open Back Headphones
Drivers - The driver is the most important part of the headphones because it's the thing that converts the electrical signal into sound. With expensive open headphones, the quality of the drivers is what you're paying for.
Size – You need to make sure your headphones are going to fit. If you find that things don't fit easily on your head, you should probably try them out in a shop before you buy them.
Cords – The cord (or wire) is what connects your headphones to the device playing music, so it's pretty important. Not only does it need to be high-quality, but it should also be durable, so it doesn't break. Some over ear open back headphones come with detachable or coiled cords, which are more user-friendly.

Adapters – High-quality reference headphones will often come with extra adapters. This is because different types of audio equipment have different sized inputs, so your headphones won't fit into everything. If your headphones don't come with adapters, you can find them on Amazon or in any audio shop.
Sound quality – The whole point of buying open-back headphones is to get good audio quality, so this should be the first thing you're looking for.
Comfort – Hopefully, you'll be sat listening to your new headphones for hours when they arrive. That is unless they're uncomfortable. Most open-back headphones will have comfortable padding around the ears.
Types Of Headphones
Closed – Closed-back headphones are designed to block out the sound from the outside world. That makes them brilliant for use in public spaces or when you're trying to sleep. The sound quality isn't as good as open-back, because all of the sounds is trapped inside a small area.
Semi-Open – True audiophiles will know that semi-open headphones are a bit of a marketing ploy. They are supposed to be the perfect middle ground between closed and open-back headphones, but they are really just open-back headphones that aren't quite as open. We'd recommend going for either closed or open depending on your needs.
Open – Open-back headphones are the focus of this Buying Guide. They are open at the back of the headphone to let ambient sounds in from the outside world. This makes them better for listening to high-quality recordings of intricate music.

Open Back Headphone FAQ
Q: Are open back headphones better?
A: All types of headphones have their advantages and disadvantages. They're often preferred by audio engineers because the open style gives the drivers room to breathe and often creates a better quality of sound. But, they're not great for use in public because everyone will be able to hear what you're listening. If you're looking for the best sound quality for a pair of headphones you're going to listen to in private, open-back is the choice for you.
Q: Do open back headphones leak much sound?
A: Enough to annoy your fellow passengers on the train. Of course, it depends how loud you have them, but they will leak enough sound to be a bit anti-social.