Best Smart Speakers in 2022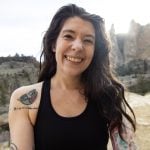 This product guide was written by Tuesday Kirby Kahl
Last Updated
July 30, 2018
Tuesday Kirby Kahl
Tuesday Kirby Kahl is a contributor at Gear Hungry. Her fierce love for the outdoors fuels everything she does. Her professional pursuits include writing, creating art, and photography. These professional passions allow her the time to live life outside as a rock climber, skier, runner, backpacker, paddle boarder, swimmer, and explorer. When Kirby is indoors, she enjoys tea, whisky, old films, cooking, and baking. Her product testing and feedback have shaped the design of everything from climbing shoes to candles.
GearHungry may earn a small commission from affiliate links in this article.
Learn more
As the years go by, we're getting closer to fully-automated smarthomes, and it all boils down to your smart speaker. You need a control point, somewhere to access everything and anything at once, and this is the gateway. Voice command your smart lock and thermostat, enact cameras, and, of course, blast some sweet tunes throughout your humble abode. Whether you're linking them up to additional Bluetooth devices, handling phone calls or shopping with the power of your voice, there's immense power and endless capabilities lying in wait. Let's show you the best smart speakers to make the right choice!
The Best Smart Speaker
Echo Studio – High-Fidelity Smart Speaker

Immerse yourself in sound with the Amazon Echo Studio, we can guarantee that you've never heard an echo quite like this. This smart speaker creates a three-dimensional soundscape that delivers studio standard audio even in its lightweight and portable size. It features five speakers that have been strategically placed to generate a sound that fills the entire room so that when you listen to music, the song resonates from different directions. Additionally, it also comes with Amazon Alexa and that offers voice control of your smart device. Check the weather, set alarms, and even control other compatible smart home devices all with the Amazon Echo Studio.
In addition, you can even manage your smart home thanks to the built-in hub; even better is the fact that it can also work as an intercom in your home connected with other Alexa devices. It's as simple as discovering your devices and setting them up by asking Alexa. Moreover, you can stream all your music from Spotify, Apple Music, Tidal and more with this device. Furthermore, the free Amazon Music HD subscription offers access to over 50 million songs in high definition. Does it get any better than that? Yes, because this smart speaker is also able to adapt to any room by automatically analyzing the acoustics of your space and playing back a perfectly fine-tuned optimal sound for your enjoyment. With multiple layers of privacy controls, this speaker has been designed to protect your privacy so that all your confidential information is always kept safe and secure.
Key Features:
Works as a built-in smart home hub
Comes with multiple layers of privacy control
Streams music from several streaming platforms
Adapts you're any room for optimal sound
Sonos One SL – Microphone-Free Smart Speaker

Now you might have heard of the Sonos One SL speaker, or you might have not. But one thing is for certain, and it's that this smart speaker is absolutely brilliant. Need a little convincing? No worries. The Sonos speaker has been designed to be very compact, meaning that you can pretty much put it anywhere – in the kitchen, sitting room or bedroom. No doubt, this smart speaker is portable enough to fit right in any space. Even if you want to listen to music in the bathroom, this device is completely humidity resistant. We know that by now, you're already sold on this speaker, but how about we give you more to love for the Sonos One SL? I
With this, you can stream sound directly from your iPhone or iPad as well as ask Siri to play directly from your Apple Music. It also lets you build your system by connecting all your speakers via WiFi to create a sound system that fills up your entire space. Furthermore, you can equally play a range of sounds with the Sonos speakers in different rooms in your house. For added convenience, it comes with its own mount and power cable and is compatible with other accessories including speaker stands and shelves. Even better is the fact that this device is incredibly easy to set up, taking only just minutes to complete, and you can even carry out the entire process with either your voice, phone, tablet or finger. You choose.
Key Features:
Enables you to stream directly from your iPhone or iPad
Compact design that fits in any space
Easy setup and control
Allows for customization of the system
Specification:
Brand

Sonos

Model

ONESLUS1BLK

Weight

3.88 pounds

Small speaker, big sound, that's the perfect definition of the Bose Home Speaker 3000. Believe us, it's good, especially for its space-saving and compact size, altogether, it sure does deliver an impressive sound. This smart speaker gives you 360 degrees sound that literally fills up the whole room and a background base that rocks your entire space. With its built-in Amazon Alexa and Google Assistant, this speaker puts control at the tip of your tongue. Using a simple voice command, you can effortlessly stream your music and podcasts while experiencing them in amazing three dimensional sound. If you're not sure whether your voice assistant heard your command, the elegantly designed light bar is present to indicate when the speaker is thinking, listening or speaking. Plus, it features a custom-designed six microphone array that delivers top-notch voice pickup, meaning that even when the music is extra loud, this smart speaker is still able to hear you and respond to your voice.
Compatible with WiFi, Bluetooth and Apple airplay, you can play music from basically anywhere on your phone or tablet. Stream directly from your Apple Music or even Youtube conveniently all thanks to the Bose Home Speaker. Additionally, it works together with all other Bose smart speakers, so feel free to add another speaker so as to enjoy your music in additional rooms around the house. Even more; it is easy to set up with the downloadable Bose music app that gives you detailed instructions on just how to get it going. Overall, the app also provides well-described prompts and it can be used to control and manage the settings of the smart speaker.
Key Features:
Built-in Amazon Alexa and Google assistant
Works with downloadable Bose music app
Can be used with other Bose smart speakers
Feature three different ways to control your sound
Specification:
Brand

Bose

Model

808429-1100

Weight

2.09 pounds
Marshall Acton II Wireless Wi-Fi Multi-Room Smart Speaker

If you've been searching for a speaker that gives well-balanced audio, then look no further than the Marshall Action II Wireless WiFi Multi-Room Smart Speaker. No doubt, this speaker is small when it comes to the Marshall speaker line up, but don't let that discourage you. The sound this device produces is revolutionary. The audio delivered is highly powerful, and with its built-in Alexa, you can now control your sound hands-free by simply speaking. Talk about convenient. What's more, it equally has a customizable feature that allows you to personalize your sound to suit your requirements. And even better is the fact that the analog controls on the speaker's top panel let you adjust the volume, treble, and bass so that the audio perfectly fits any room.
Equally, the easy to download Marshall Voice app offers the same control over your speaker and makes use of far-field recognition using an array of microphones that deliver smart voice recognition and noise cancellation. So, even when the music is turned all the way up, Alexa will still hear you. Better still, if you've got a smart home, you can make use of the inbuilt Alexa to control your devices such as your TV, thermostat and even lights and locks. No doubt, with the Marshall speaker, managing your home just got a whole lot easier.
Key Features:
Produces a well balanced, powerful audio
Hands-free music control with built-in Alexa
Control music with the Marshall voice app
Can be connected to WiFi and Bluetooth
Specification:
Brand

Marshall

Model

1002493

Weight

6.7 pounds
Amazon Echo (Second Generation) With Alexa (Smart Speaker)




I mean, 28.8K reviews have to say something, right? You knew Alexa would reign on top, and while we kept our eyes wide open, the advances Amazon has made in this space is unparalleled. For one, it's a step-up on all the features you love compared to the generation one Echo. Enhanced voice recognition and audio quality make this a pleasure to use, while the seven different microphones located throughout this unit help to pick up more of your voice, and ensure accuracy.
Even something created from the e-commerce giant Amazon is going to have its flaws. For one, the volume on the actual Amazon speaker function is lacking compared to other models on the market; crystal clarity is excellent, just within a close proximity. The Amazon Echo is primarily focused on smart tech features and utilizing Alexa. Apart from that, there's some connectivity issues when you're connected to a service throughout the entire day. These stay plugged-in all day, so eight hours of continuous Spotify connection gets interrupted. Even with those few picadillos, this is the number one smart speaker on the market. Make sure you also check our top portable Bluetooth speakers for more great products like this.
Key Features:
Comes in fabric exterior or oak wood finish
Dolby processing creates clear vocals vocals and audio
Connects to other Echo devices (like the Echo Dot) for true surround sound experience
Seven internal microphones to capture your voice from every angle
Improved voice recognition and comprehension over generation one
Lacking on volume
Drops connection to services after extended use
Original Sonos Play Smart Speaker




They played it smart here, real smart. Sonos made this Alexa compatible, giving you all the things you love about the Echo, but with a different choice of speaker. We're beyond ecstatic with the quality of the sound, as well as the solidity of the external plastic components. Nobody wants to try and maintain the fabric casing on most models, which is why Sonos took care of that. While they really gave it their all here, when they run into app updates or software malfunctions, it takes far too long to see them fixed.
With them being a little outside of the competitive space price range, we were hoping they'd make up for it in support. Original Sonos Play is an extremely small speaker opted to fit into numerous spots, including wall mounting, all without messing with the quality thanks to the unidirectional sound outputs. Call out to Alexa, control your smart home, and flip through every intricate feature that Sonos has to offer. Be sure to also check out our list of the best smart home devices for more great items like this.
Key Features:
Extremely quick and easy setup
Small size with powerful sound
Wall mountable without distorting quality
Specification:
Brand

Sonos

Model

PLAY1US1BLK

Weight

4.08 pounds
Compatible with Amazon Alexa
Exterior is more durable than most smart speakers
Slightly out of competitive price range
App updates and support take ages
Apple Homepod Smart Speaker




Apple has hit some snags in the road with their smart speaker lineup, so if you've heard the bad press, it was mostly on the first generation Homepod model (before they worked the bugs out). When it comes to actual audio quality, the inventors of the iPod take the cake, as you might have imagined. Seven horn-loaded speakers give dynamic, three-dimensional sound no matter where you are in the home. As a bonus, link it up to AirPlay speakers or your iPod/iPhone on the dock, and get the most out of your music. They put heavy focus on the actual speaker, which is really refreshing, but run into a few snags elsewhere.
For one, you're going to need to be an Apple family to get the most out of these services. You can access iTunes and all that good stuff, but if you've got a movie or music library on Google Play, you obviously can't play those. Furthermore, Apple Homepad is a lot pricier than other models on the list. When it comes to calling out for Siri, you have six high-end internal microphones to capture your voice perfectly, and carry out your demands. Flawless sound and connectivity make every penny worth it: you have Bluetooth 5.0, and enhanced 802.11ac Wi-Fi, and nothing but a pleasurable experience (minus the constant software updates). Our handy guide to the top shower speakers features more great products like this.
Key Features:
Low-frequency bass correction
Powerful Bluetooth 5.0 and 802.11ac Wi-Fi connections
Six internal microphones to make full use out of Siri
Specification:
Brand

Apple

Weight

5.5 pounds
Absolutely fantastic audio quality and volume capabilities
Flawlessly connects to other Apple devices in your home
Expensive
You need many paid Apple services to get full use out of this




Alexa's back in town with a whole new look. While it may appear a bit more useful than the standard Echo, it comes with its flaws, putting it at number four on our list. For one, you need to have it close enough that you can interact with the screen fairly regularly. It may go idle, and while the visuals are nice, it doesn't have more features than the standard voice-activated Echo. You can view lyrics on-screen, see recipes, and even get a clear visual of different cameras throughout your home. Apart from that, it's the same as the regular Echo, but for a higher cost.
It comes with a total of eight internal microphones, capturing your voice no matter where it's thrown from, The Echo Show also has some pretty good machine learning included, with a stronger way to suggest apps and programs that you may enjoy. Much like the standard Echo, you can ask Alexa to interact with numerous items through your home, from alarm clocks to smart locks, right on down to any other smart home product you can think of. The added screen is nice, but if you're on a budget and primed to side with an Alexa product, the standard Echo is a better bang for your buck if you're dead-set on an Amazon speaker. Be sure to also check out our list of the best portable Bluetooth speaker for more great items like this.
Key Features:
Eight microphones to capture your voice from anywhere in the room
Includes machine learning to understand your likes and dislikes
Interacts with hundreds of different devices to give you a true smart home
Specification:
Brand

Amazon

Weight

41.0 oz.
Excellent sound boost compared to second generation Echo model
On-screen lyrics, and visuals on other features that the Echo lacks
Same usefulness as the echo (minus visuals) for a taller cost
Requires touchscreen interaction to proceed




Sonos cracks the list again with the Play:3, unlike the Play:1 model we reviewed earlier. This one has a few flaws (one of them being the price), including connectivity issues when you're syncing your Bluetooth devices. Even if it's already paired, you're still going to hit a few snags with getting it to play properly. When it finally connects, the user interface (not Alexa) has a bit too many ways to access simple requests. What Sonos lacks in interface, they make up for in audio quality. This large speaker can be mounted just about anywhere, without dropping audio quality.
It's a powerful little speaker, giving you crisp, clear audio, with a fair volume level. One of the smaller features that we absolutely love is the multicast: play three songs on three separate Bluetooth speakers throughout different rooms, all running from the same device. This is one of the most durable exteriors on any of the smart speakers we've reviewed, lending you some peace of mind. If you've got kids or pets that knock into your table, this can take a few hits before you have to worry about long-term damage. 
Key Features:
Mount in any space without distorting audio quality
Link up to your Bluetooth speakers; play different audio in each room, from the same source
Ultra durable casing; will stand up to just about anything
Specification:
Brand

Sonos

Model

PLAY3US1BLK

Weight

7.7 pounds
Works with Amazon Alexa
Sonos always outputs high-quality audio; crisp, clear, exactly what you want
Connectivity issues; takes multiple attempts to sync Bluetooth devices
User interface is fairly roundabout




The best Google speaker to date, hands-down. Google Home Max took a major step forward, icing most of the competition on sound quality. They put custom tweeters and dual subwoofers in this bad boy, giving you crystal clear sound quality throughout your entire home. With that, you also get an advanced acoustical measurement tool, which reads your environment and balances your equalizer depending on its readings, and what genre of tunes you're rocking. While it sounds well and good, you'd be surprised to find that this Google speaker is over ten pounds: that's pretty insane when you look at the other leaders on the market.
It's a lot heavier than the standard Google Home, but also comes with a flawless way to interact with your Google services that you're already apart of. Good thing about this is, unlike Apple Homepod, you don't need subscription services to get the most out of it. With everything I just listed, do know that it's a very high cost for this, but after using it, you'll wonder how you could ever have anything else. Interact with Google Assistant, and control your smart home like never before. While it's not a fully wireless smart speaker, it brings everything you want to the table. If you prefer old shchool sound, check out our top portable turntables review. 
Key Features:
Smart Sound automatically measures the acoustics of your room and adjusts your equalizer accordingly
Flawlessly interacts with all of your other Google services
Full control of your smart home with Google Assistant
Fantastically durable case with high volume output
Tweeters, subwoofers and acoustically-transparent fabric: clarity beyond compare
Very expensive
Surprisingly heavy for a little speaker



It's like Alexa's little sister, except it's… still Alexa. The Echo Dot is a smaller, more simplistic way to integrate smart functions into your home. You still get all the benefits of calling out to Alexa to answer phone calls, send outgoing ones, or order from Domino's with a single shout of your voice. Pretty powerful stuff. As a result of being the micro version to the standard Echo, you're paying a very low cost (if you're a Prime member). You'll be able to grab two if you want them in multiple rooms, and still save money on a singular Echo.
You knew there'd be downsides: less expensive model means skirting around a few other issues. For one, Bluetooth connection to your devices can be a bit dodgy, and on top of that, you get clear audio, but the volume is very low compared to its sister model. You can only output so much noise with a smaller system, so it was something we anticipated before testing. Seven built-in microphones will capture your voice from multiple points in the room, allowing you to call out commands from just about anywhere, which includes changing bass, treble, and other audio quality features with a single vocal command. If you cherish good audio quality, make sure you check out our top noise cancelling headphones guide. 
Key Features:
Adjust sound levels (bass, treble, etc.) with simple voice commands
Hands-free calling and answering calls
Seven far-field microphones to capture your voice from anywhere in the room
Most inexpensive smart speaker on our list
Dually functions as a smart alarm clock
Bluetooth is a bit dodgy
Quality is good, but volume level is low




A true smart speaker, the Beam puts audio quality above all else, while still being able to cast Alexa and Siri to your commands. While this isn't going to give you as many voice-activated features as an Amazon Echo or Apple Homepod, it's difficult to imagine anything coming close to this level of audio quality. For all the power it wields, it's a very energy-efficient model. When you get down to it, the price is a lot to ask for, and there's one Sonos-specific thing that's a bit annoying: constant software updates.
While that's constantly improving your experience and debugging at the same time, it's still a pain to have those download at random times, or interrupt your expected jamming session. You can link this up to numerous Bluetooth speakers throughout your home for a true next generation surround sound experience. Last but not least, as with any audio equipment, they give maximum room size recommendations. Even if you're outside of those parameters, this is still going to outperform bigger equipment. Right here, (room) size doesn't matter. This is a perfect gift for music lovers.
Key Features:
Connects with other audio devices in your home for next-level surround sound
Extremely energy-efficient
Audio quality supersedes maximum recommended room size
Specification:
Brand

Sonos

Model

BEAM1US1BLK

Weight

6.35 pounds
Works with Amazon Alexa and Siri
Impeccable audio quality
Pricey
There's a lot of updates that come in

We're coming to a close on our list, but there's a few more tricks up our sleeves. Harman isn't a top contender in thes mart speaker game, but with quality like this, we're uncertain as to why. The second you kick this on, it lights up with some LED displays, and provides 360-degree voice recognition with far-field microphones, and even-toned sound from all sides. Right away, it's a fairly impressive model, with a few flaws under the hood. For one, even with the hard plastic case, it's a bit fragile. Part of that is due to the seven pound weight, giving a harder impact when it tumbles to the floor.
Apart from that, while it does use Amazon Alexa, you don't get to simply hook it up to your Alexa app: you have to sync that with the Harman app and use that, so you'll be screwing with settings between multiples apps. It's not the most user-friendly interface, but it gets the job done. For a median-priced speaker, there's a lot of sound clarity and power, putting others in the same category to shame. If you're going for a speaker first and voice-activated assistant second, you've found your new smart speaker. For more audio products, check out our top tailgate speakers guide. 
Key Features:
Far-field voice recognition microphones
Very simple and strong Bluetooth connectivity
Superior sound quality to other similarly-priced wireless smart speaker models
Specification:
Brand

Harman Kardon

Model

Allure

Weight

6.94 pounds
Works with Amazon Alexa
360-degree lighting and sound
Fairly fragile, even with the hard plastic case
You have to sync between the Harman and Amazon apps; you will encounter issues
Ultimate Ears Portable Bluetooth Smart Speaker




We've reached the end of the road, but Ultimate Ears still offers a powerhouse of features for a low cost. First and foremost, for a wireless smart speaker, it packs a good battery life: twelve hours before you have to return it to charging. That being said, it's not going to come with the charging dock for this price: that's going to add a hefty amount, and nearly double the cost. While we're not cool with that, it's waterproof, durable, and has a wicked simple interface; we have to give credit where it's due.
That simple interface is enhanced by Amazon Alexa voice activation, giving you a lot more bang for your buck here. Without the charging dock, it's competitively priced right alongside the Echo Dot. 360-degree sound, excellent microphone action, and and all-around pleasant experience. If you're still not sure which smart speaker is right for you, head on down to the buying guide and circle back once you're situated.
Key Features:
360-degree sound and microphone action
Wireless w/ 12-hour battery
Simple interface, sturdy build
Specification:
Brand

Ultimate Ears

Model

984-000953

Weight

1.43 pounds
Works with Amazon Alexa
Ultra affordable; compared to the Echo Dot in price
Devices need to be pretty close to be in-sync with this one; low Bluetooth range
The charging dock add-on nearly doubles the cost
Smart Speakers Buying Guide and FAQ
There's a lot to love about these nifty little gadgets, but with more features and control over your home comes more issues. Get in-the-know about everything from the top down. This is what you should be looking at when it comes time to make the purchase.

How We Chose our Selection of Smart Speakers
Performance - Performance is a blanket topic to cover sound quality, bass, ease of connectivity, and over twenty additional aspects we looked for in these smart speakers (review).
Reviews - We test products, but also take a look at the varying degrees of different user reviews on each product. It helps broaden the scope for recalls, brand-related issues, technology malfunctions, and so on.
Brand - There's an enormous brand war in this field, which is beautiful for you, the buyer: they're all competing for your business in one of the last two years of hot products. Everyone wants a smart speaker, whether it's the Apple Homepod, Google Home, or Amazon Echo, which means smaller brands (in this space) need to ramp-up their competitive skills.
Quality - From the exterior build, to the interior components and how you access your features, the quality is the ultimate gatekeeper. You need to be able to rely on this through electrical surges and numerous years of use.

Features to Look for in Smart Speakers
Connectivity - How simple it is to connect, how long the range is before your device drops the signal, and so on. Connectivity is like an invisible tether.
Bluetooth - There's different grades of Bluetooth, though most devices use Bluetooth 4.1, you should still pay attention. One major thing to look for in user reviews, is reports of Bluetooth encountering issues.
Ease of Use - Nobody likes lengthy setups and roundabout ways to access functions. Initial setup should be straightforward, as voice commands and connecting devices should be.
Volume - Maximum volume, and maintaining quality throughout. If it can't blare your tunes from one room to the other, or does so with difficulty, it's missing out on half of its namesake. It's not just about music, either: whether you want to ask Alexa to grab you a recipe from your favorite site, or read your new Facebook comments out loud, it needs to be clear.
Durability - You're going to run into a universal level of low-durability models, primarily due to the fabric cover on most models. Hard plastic models are less fragile, but don't emit sound or catch your voice commands as easy. In truth, smart speakers are fairly breakable.
Portability - This also comes down to power supply, which we'll talk about in a moment. They're all fairly lightweight, so moving them around isn't an issue, it's just about being able to use the speaker while moving it without missing a beat.
Speakerphone Setting - Want to take calls without having to get up? Hell, you don't even have to lift a finger. Call out, answer phone calls, and just simply shout out to the room to answer and speak with someone. It's as far as hands-free will ever come, and it's fantastic.
Voice Control - Not all of these have voice control, but each are applicable with Bluetooth and/or Wi-Fi to manually connect to your devices. Voice control is a fairly common desire for smart speakers, which is one of the reads why Amazon Echo is the top dog.
Design - Your smart speaker is out of sight, out of mind. If you've never owned one before, you'll be amazed at how often you don't even look at it when you go to enact voice commands. Most designs are fairly similar, with a fabric case surrounding the speaker, giving it static-free audio quality, and being able to hear you when you shout out a command. The only aspects of design that are critical to the purchase decision is the size.
Personalization - This includes some smaller features, like light-up LED functions, being called by name from your personal assistant, and a few other details. If you want to go all-out, high-end and beyond, these are nice to have, but not necessary to the purchase.
Battery/Power Source - Some of these are designed to be on chargers, allowing you to detach and move them around the home without losing your synced connection. Others rely fully on AC adapters only. Depending on what you plan on doing with your smart speaker, you'll need to take this into consideration as a heavy purchase point.
Q: What is a Smart Speaker?
A: If it can do more than just act as a sound-blasting speaker, then it's a smart speaker. It basically means that you're able to utilize numerous functions from the manufacturer's specifications, which usually comes down to some massive smart home control options. You'll be able to command functions similar to smartphone apps, and more.
It's all about having total dominance over your home. The more "smart" products you have, the more automated you can make everything. If you grab the Echo, you can say, "Alexa, lock the doors," and it's done. Smart speakers interact with your other smart devices to simplify your life.
Q: How do Smart Speakers Work?
A: They use either Bluetooth or Wi-Fi (some use both, especially if you're going to link up multiple non brand-related smart items to your home) to access your smart devices. Voice activation allows you to access multiple features, and depending on how modernized your home is, you can enact outlets, turn the coffee maker on, or just ask your assistant to lock the door.
You'll need to sync and connect your items in order for this to work. Instructions for each smart speaker can be found in whichever box you purchase, but if you've used any Bluetooth devices in the past, you'll notice that the process is extremely similar.
Q: How to Maintain a Smart Speaker?
A: You have to place your smart speaker strategically, so you can access voice commands from more spots in your home, and be able to hear your tunes wherever you go. Maintenance actually hinges on that placement, especially since we're dealing with fragile electronics. From the Echo down to any other item on our list, there's one thing in common: they're hands-free devices. They can tone it down on the physical durability, so long as it can hold its own against dust and bumping around on a table.
Most of us place our smart speakers in the kitchen or where we plan to eat (whether that's a dining room or some trays near the television). Wherever you use it most is where you'll be most often, meaning it's in the heat of the action. Spills, tumbles, and everything in between could all be a one-hit K.O. for your speaker.
Your primary job is maintaining its cleanliness, but you can't avoid dust. Use a blow dryer on a low setting, microfiber rags, or cotton cloths to clean dust. Most of these models have a fabric outer shell, meaning that spills and stains are going to discolor it, and it's not worth it to try and take these off: you'll just leave your internal components vulnerable to your environment. Clear out dust, keep it somewhere away from common traffic, and you'll be able to enjoy it for years to come.

Q: What's the Difference Between Amazon Echo, Google Home, and the Apple Homepod
A: These all react and interact with your smart devices in a very similar fashion. There are a few distinct differences, and if you wanted to crawl through update reports, I'm certain you'd be able to find a lot of minute ones. Here, we're just going to display the main differences between them.
If you grab an Amazon Echo, you can more freely interact with your Amazon account. See a commercial, call for Alexa, and purchase the item without even having to get up. On top of that, you're able to interact with your Amazon Prime services. Part of the reason the Amazon Echo is preferred is that you're already linked-up to your Prime music and video services, so you can go off-the-cuff with just about any request, and you're good to go.
Deciding on a Google Home? Many others have, and it's the biggest competitor to Amazon Echo. These are a viable second option, and have fantastic interactions with just about all Google services. Create Docs with your voice, activate your Play store account, go through Google music; it's very similar to the Echo, going head-to-head on nearly all benefits.
The Apple Homepod is a bit behind the times, but still a good pick. They had a very rocky start, including a lot of recalls and updates required to run simple software. While their voice dynamics are less sophisticated than Alexa or Google Assistant, they're quickly striving to maintain pace with the other two giants in this space. Apple is known for releasing buggy products, and now that enough time has passed, most of the kinks have been worked out.
Sources
Smart Speakers - Everything You Need to Know, Whathifi.com
Sign Up Now
GET THE VERY BEST OF GEARHUNGRY STRAIGHT TO YOUR INBOX