Echo Studio - High-Fidelity Smart Speaker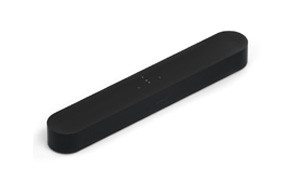 Sonos Beam Soundbar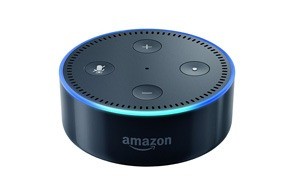 Echo Dot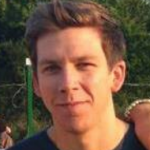 As the years go by, we're getting closer to fully-automated smarthomes, and it all boils down to your smart speaker. You need a control point, somewhere to access everything and anything at once, and this is the gateway. Voice command your smart lock and thermostat, enact cameras, and, of course, blast some sweet tunes throughout your humble abode. Whether you're linking them up to additional Bluetooth devices, handling phone calls or shopping with the power of your voice, there's immense power and endless capabilities lying in wait. Let's show you the best smart speakers to make the right choice!
The Best Smart Speaker
Smart Speakers Buying Guide and FAQ
There's a lot to love about these nifty little gadgets, but with more features and control over your home comes more issues. Get in-the-know about everything from the top down. This is what you should be looking at when it comes time to make the purchase.

How We Chose our Selection of Smart Speakers
Performance - Performance is a blanket topic to cover sound quality, bass, ease of connectivity, and over twenty additional aspects we looked for in these smart speakers (review).
Reviews - We test products, but also take a look at the varying degrees of different user reviews on each product. It helps broaden the scope for recalls, brand-related issues, technology malfunctions, and so on.
Brand - There's an enormous brand war in this field, which is beautiful for you, the buyer: they're all competing for your business in one of the last two years of hot products. Everyone wants a smart speaker, whether it's the Apple Homepod, Google Home, or Amazon Echo, which means smaller brands (in this space) need to ramp-up their competitive skills.
Quality - From the exterior build, to the interior components and how you access your features, the quality is the ultimate gatekeeper. You need to be able to rely on this through electrical surges and numerous years of use.

Features to Look for in Smart Speakers
Connectivity - How simple it is to connect, how long the range is before your device drops the signal, and so on. Connectivity is like an invisible tether.
Bluetooth - There's different grades of Bluetooth, though most devices use Bluetooth 4.1, you should still pay attention. One major thing to look for in user reviews, is reports of Bluetooth encountering issues.
Ease of Use - Nobody likes lengthy setups and roundabout ways to access functions. Initial setup should be straightforward, as voice commands and connecting devices should be.
Volume - Maximum volume, and maintaining quality throughout. If it can't blare your tunes from one room to the other, or does so with difficulty, it's missing out on half of its namesake. It's not just about music, either: whether you want to ask Alexa to grab you a recipe from your favorite site, or read your new Facebook comments out loud, it needs to be clear.
Durability - You're going to run into a universal level of low-durability models, primarily due to the fabric cover on most models. Hard plastic models are less fragile, but don't emit sound or catch your voice commands as easy. In truth, smart speakers are fairly breakable.
Portability - This also comes down to power supply, which we'll talk about in a moment. They're all fairly lightweight, so moving them around isn't an issue, it's just about being able to use the speaker while moving it without missing a beat.
Speakerphone Setting - Want to take calls without having to get up? Hell, you don't even have to lift a finger. Call out, answer phone calls, and just simply shout out to the room to answer and speak with someone. It's as far as hands-free will ever come, and it's fantastic.
Voice Control - Not all of these have voice control, but each are applicable with Bluetooth and/or Wi-Fi to manually connect to your devices. Voice control is a fairly common desire for smart speakers, which is one of the reads why Amazon Echo is the top dog.
Design - Your smart speaker is out of sight, out of mind. If you've never owned one before, you'll be amazed at how often you don't even look at it when you go to enact voice commands. Most designs are fairly similar, with a fabric case surrounding the speaker, giving it static-free audio quality, and being able to hear you when you shout out a command. The only aspects of design that are critical to the purchase decision is the size.
Personalization - This includes some smaller features, like light-up LED functions, being called by name from your personal assistant, and a few other details. If you want to go all-out, high-end and beyond, these are nice to have, but not necessary to the purchase.
Battery/Power Source - Some of these are designed to be on chargers, allowing you to detach and move them around the home without losing your synced connection. Others rely fully on AC adapters only. Depending on what you plan on doing with your smart speaker, you'll need to take this into consideration as a heavy purchase point.
Q: What is a Smart Speaker?
A: If it can do more than just act as a sound-blasting speaker, then it's a smart speaker. It basically means that you're able to utilize numerous functions from the manufacturer's specifications, which usually comes down to some massive smart home control options. You'll be able to command functions similar to smartphone apps, and more.
It's all about having total dominance over your home. The more "smart" products you have, the more automated you can make everything. If you grab the Echo, you can say, "Alexa, lock the doors," and it's done. Smart speakers interact with your other smart devices to simplify your life.
Q: How do Smart Speakers Work?
A: They use either Bluetooth or Wi-Fi (some use both, especially if you're going to link up multiple non brand-related smart items to your home) to access your smart devices. Voice activation allows you to access multiple features, and depending on how modernized your home is, you can enact outlets, turn the coffee maker on, or just ask your assistant to lock the door.
You'll need to sync and connect your items in order for this to work. Instructions for each smart speaker can be found in whichever box you purchase, but if you've used any Bluetooth devices in the past, you'll notice that the process is extremely similar.
Q: How to Maintain a Smart Speaker?
A: You have to place your smart speaker strategically, so you can access voice commands from more spots in your home, and be able to hear your tunes wherever you go. Maintenance actually hinges on that placement, especially since we're dealing with fragile electronics. From the Echo down to any other item on our list, there's one thing in common: they're hands-free devices. They can tone it down on the physical durability, so long as it can hold its own against dust and bumping around on a table.
Most of us place our smart speakers in the kitchen or where we plan to eat (whether that's a dining room or some trays near the television). Wherever you use it most is where you'll be most often, meaning it's in the heat of the action. Spills, tumbles, and everything in between could all be a one-hit K.O. for your speaker.
Your primary job is maintaining its cleanliness, but you can't avoid dust. Use a blow dryer on a low setting, microfiber rags, or cotton cloths to clean dust. Most of these models have a fabric outer shell, meaning that spills and stains are going to discolor it, and it's not worth it to try and take these off: you'll just leave your internal components vulnerable to your environment. Clear out dust, keep it somewhere away from common traffic, and you'll be able to enjoy it for years to come.

Q: What's the Difference Between Amazon Echo, Google Home, and the Apple Homepod
A: These all react and interact with your smart devices in a very similar fashion. There are a few distinct differences, and if you wanted to crawl through update reports, I'm certain you'd be able to find a lot of minute ones. Here, we're just going to display the main differences between them.
If you grab an Amazon Echo, you can more freely interact with your Amazon account. See a commercial, call for Alexa, and purchase the item without even having to get up. On top of that, you're able to interact with your Amazon Prime services. Part of the reason the Amazon Echo is preferred is that you're already linked-up to your Prime music and video services, so you can go off-the-cuff with just about any request, and you're good to go.
Deciding on a Google Home? Many others have, and it's the biggest competitor to Amazon Echo. These are a viable second option, and have fantastic interactions with just about all Google services. Create Docs with your voice, activate your Play store account, go through Google music; it's very similar to the Echo, going head-to-head on nearly all benefits.
The Apple Homepod is a bit behind the times, but still a good pick. They had a very rocky start, including a lot of recalls and updates required to run simple software. While their voice dynamics are less sophisticated than Alexa or Google Assistant, they're quickly striving to maintain pace with the other two giants in this space. Apple is known for releasing buggy products, and now that enough time has passed, most of the kinks have been worked out.
Sources
Smart Speakers - Everything You Need to Know, Whathifi.com