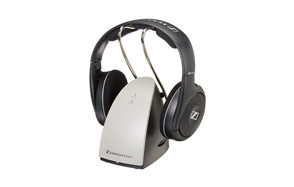 Sennheiser RS 120 On-Ear Wireless TV Headphones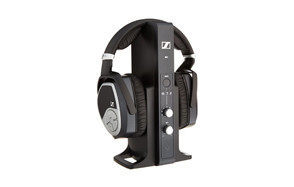 Sennheiser RS 195 RF Wireless TV Headphone System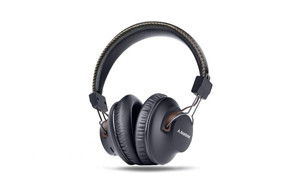 Avantree Wireless TV Headphones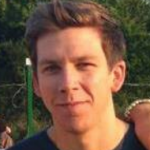 The days of watching TV at a barely audible volume while your family is soundly speaking in the next room are gone. The best wireless TV headphones are other steps toward perfecting your home as one of the future, today. Along with smart thermostats and universal remotes, wireless headphones enhance the control you have in your home and upgrade it with technology.  This isn't just something to show off to your buddies you won't really know how to use, but a way to make living easier than ever.
Wireless TV headphones mean you never need to be anywhere but your sofa if you want to crank the volume up. If you need to hear every footstep, every whisper, every gunshot, and every epic explosion, the forget about sticking your ear next to the speakers, you can forget about switching the subtitles on. Instead, you'll have an audio experience to match the high-quality video before you, so much so, you'll feel you're there.
The Best Wireless TV Headphone
Wireless TV Headphone Buying Guide
How We Chose Our Selection Of Wireless TV Headsets
When making our selection of the best wireless TV headphones, we looked at 3 key factors to help us determine which are the most important things consumers look for when making a purchase.

Brands - There are many available brands for TV headphones, and you'll notice we put considerable focus on two particular brands. This isn't because we necessarily prefer them over others, but their high-quality performance is indisputable.
With technology, you want the highest quality, best performing options around, so showing favor to certain brands over others is acceptable. However, we also included other brands we felt matched the performance of Sennheiser and Avantree go give a little more variety.
Reviews - We couldn't check out all these headphones ourselves because of time constraints, but luckily, we used customer reviews to give us an idea of how good our chosen products are.
This included looking at battery life, ease of operation and set up, and sound quality, which is the most important thing. If we thought the reviews gave the products glowing praise, we were happy to include them and are sure you'll find a lot to love with them, too.
Price - Finding an acceptable price range of TV headphones isn't always easy, but knowing people have different budgets and needs, we searched for options affordable for everybody. Of course, more advanced, more specialized options are more expensive, but the extra features on these headphones make them worth the money.

Features To Look For In Wireless Tv Headsets
Before deciding on which wireless TV headsets are the best ones for you, make sure you think about these key features. You might not change your mind, but if you do, you'll be happy you took the time to check this out.
Range - While it's unlikely you'll ever be too far away from your TV or similar device, the range is important for maintaining excellent audio quality and clarity regardless of distance. There are two types of headphone ranges you'll find radio frequency and Bluetooth, and while you may be more used to and comfortable with Bluetooth, RF delivers a more reliable range.
The maximum range for high-quality headphones is 100 feet, and while you may not need the whole 100 feet, it's useful to have if you need to run to the kitchen to top up on food and drink. Before purchasing, do a quick measurement of the distance between your favorite chair and your TV to see what connectivity range is most ideal.
Battery - One issue with wireless devices is the battery life and we know batteries don't last forever. If you want to maximize your usage, long battery life is essential. Wireless headphone battery life lasts between 6 hours and as much as 40, so depending on your entertainment needs and willingness to charge them frequently, pick the battery life that works for you and your budget.

Inputs - Both RF and Bluetooth headphones for TV will boast inputs to allow various inputs but primarily you will find either analog or digital. Analog frequencies provide more reliability than Bluetooth but with the evolution of TV technology, this system may not be available all the time.
Some wireless headphones will offer both options, which is ideal for suiting you and anybody else who wants a little versatility in their connectivity.
Comfort - Those who love wearing their headphones all day will want to focus on comfort. Ear pads and padded frames are crucial, as is adjustability. If you're buying them for an older relative, this comfort is also important, as they don't want to feel discomfort when trying to enjoy their favorite shows.
Sources:
Bluetooth vs. RF - Headsets
Wireless vs. Wired Headphones: Which Is for You? - Decibullz