Best Wireless TV Headphones In 2022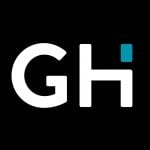 This product guide was written by GearHungry Staff
Last Updated
April 9, 2019
GearHungry Staff
GearHungry Staff posts are a compilation of work by various members of our editorial team. We update old articles regularly to provide you the most current information. You can learn more about our staff
here
.
GearHungry may earn a small commission from affiliate links in this article.
Learn more
The days of watching TV at a barely audible volume while your family is soundly speaking in the next room are gone. The best wireless TV headphones are other steps toward perfecting your home as one of the future, today. Along with smart thermostats and universal remotes, wireless headphones enhance the control you have in your home and upgrade it with technology.  This isn't just something to show off to your buddies you won't really know how to use, but a way to make living easier than ever.
Wireless TV headphones mean you never need to be anywhere but your sofa if you want to crank the volume up. If you need to hear every footstep, every whisper, every gunshot, and every epic explosion, the forget about sticking your ear next to the speakers, you can forget about switching the subtitles on. Instead, you'll have an audio experience to match the high-quality video before you, so much so, you'll feel you're there.
The Best Wireless TV Headphone
Sennheiser RS 120 On-Ear Wireless TV Headphones




The top pick of the best wireless TV headphones is the Sennheiser RS 120 On-Ear Wireless RF Headphones. These are lightweight and comfortable, which make them perfect for late-night-into-early morning Netflix binges, but also for shorter viewing sessions like the Lord of the Rings Extended Edition marathon, or something like that.
Its radio frequency operation is more reliable than Bluetooth, while the range is larger than your standard wireless connectivity, too. You can also tune it between three different RF channels to find the optimum sound clarity for you, which is enhanced with the Open Aire design. The wall-mountable transmitter also works as a charging station, you'll never be without juice to enjoy whatever entertainment you want to.
The Sennheiser RS 120 isn't merely a high quality pair of TV headphones, though. It's also available at a superb price. While many people can feel priced out by top-of-the-range headphones, these are affordable while also maintaining the quality performance you expect. Make sure you also check our guide to the best open back headphones.
Key Features:
Lightweight on-ear design ideal for comfortable, long listening sessions
Transmitter connects to any device with analog output
Built-in volume on/off and tuning control
Open Aire design delivers excellent sound quality
Specification:
Brand

Sennheiser

Model

RS120

Weight

7 ounces
Sennheiser RS 175 RF Wireless TV Headphones




If you're willing to spend a little more, the Sennheiser RS 175 RF Wireless Headphone System is an upgraded version of the RS 120 and delivers detailed and uncolored sound. It's easy to set up with simple plug and play technology to ensure there's no downtime for you to catch up on your favorite shows or treat yourself to a much-deserved movie night.
Even with this excellent sound quality, the headphones are not too bulky and fit comfortably on your head for long listening sessions. Also included is bass boost and surround sound listening modes, giving you a versatile option to pick between to ensure you find the right setting and get the most from your audio demands.
The charging station is reliable, even though it takes around 8 hours to charge, but as long as you to remember to set it up overnight, you'll have no problems. This charge is worth it, though, as the battery life will last you all day long, and if you're someone who likes to settle in for the long haul, you'll love this. Our handy guide to the best multi tools features more great products like this. Our handy guide to the best workout headphones features more great products like this.
Key Features:
Compact ergonomic design ensures long-use comfort
Bass boost and surround sound listening modes
Digital wireless technology keeps signal transmission consistent and clear
Easy set up with 100 meter device range
Specification:
Brand

Sennheiser

Model

RS 175

Weight

10.9 ounces
Artiste Wireless Over-Ear TV Headphones

On a slightly cheaper scale, the Artiste Wireless Over-Ear TV Headphones is a superb slightly above-budget-option to easily rival the Sennheiser RS 120. It delivers triple the wireless range of Bluetooth, so you won't find any sound skipping present if you need to answer the door or top up on snacks. The Hi-Fi stereo sound ensures you hear every sound present so you never miss another important conversation in a moody, whispering drama. It's also easy to set up and requires no pairing, which is perfect if you're buying it as a gift for those who aren't as tech savvy as you are.
The charging dock is also smart but also modest and isn't too large it'll take up too much space in your bedroom or living room (or wherever you like to enjoy watching TV). the headphones are also compatible with a variety of devices, so if you want to watch TV on your computer or smartphone, or even play video games on these devices and use them as gaming headsets, you'll have no problems.
Key Features:
Triple the wireless range of traditional Bluetooth headphones
Hi-Fi stereo sound with wide frequency response range
Compatible with a variety of devices including TV, computer, and smartphone
Adjustable soft padded head band ensures comfort
Specification:
Brand

ARTISTE

Model

2018TVH03

Weight

1.94 pounds
Avantree Wireless TV Headphones

Even cheaper, the Avantree Wireless TV Headphones are our pick for the best value around. While audiophiles live and breathe for crisp sounds and always need the best of the best, these wireless headphones for TV are perfect for those who just need something to help them hear better than standard TV, computer, or surround speaker systems.
The plug and play wireless transmitter is easy to use and set up, and it's compact enough (around the size of a hockey puck) to sit out of the way without the risk of knocking it over and suffering damage. It also boasts a wide compatibility with several devices, and the 40 hour run-time is one of the most substantial around, so if you want to sit up for days catching up ready for Game of Thrones, these are the headphones you'll need.
Some cheaper headphones may experience audio lag or lip syncing issues, but despite the excellent price, you won't need to worry about this, and you're guaranteed a crisp, clear, and accurate listening experience whenever you need. Love this product? Check out our review of the best headphone amplifiers for our top picks. 
Key Features:
Plug and play wireless transmitter ensures easy setup
Wide compatibility and flexible applications
Clear and accurate audio up to 100 feet away from device
Zero lip sync or audio lag for high quality experience
Specification:
Brand

Avantree

Model

BTHT-3189-BLK

Weight

7.2 ounces
Sennheiser RS 195 RF Wireless TV Headphone System




As for our premium choice, the Sennheiser RS 195 RF Wireless Headphone System is probably the only option for those who love to hear as much as possible. This wireless headset for TV is specially designed for those who suffer from hearing loss, but even if your ears still work relatively well, you'll reap the benefits better than any other headphones around.
The 7 selectable modes allow you to find the perfect setting to suit your needs and demonstrates versatility for a variety of hearing issues or merely entertainment demands. The hearing pads surround the ear completely, allowing no exterior noise penetrating and giving you the perfect listening experience.
During downtime, it sits comfortably in the easy charge cradle and charges within 8.5 hours, although the first time you use it, it's advised to let it charge for 16 hours. Once charged you can use it for days without setting it back down. It's pricey, but it's also worth it, and if you miss enjoying your favorite movies and TV shows with clear audio, this is the option to bring you back to how it all was before. Find more great products like this by checking out our guide to the best swimming earphones.
Key Features:
Multi-purpose transmitter supports analog and digital inputs
Selected hearing boost presets and noise suppression mode
Delivering range up to 100 feet
Easy charge cradle and docking station included
Specification:
Brand

Sennheiser

Model

RS 195

Weight

3.5 pounds
Avantree RF Wireless Headphones

The Avantree RF Wireless Headphones are a mid-range option that comes with customized volume controls that make it 30% louder than its competitors. It's simple to set up with a straightforward and intuitive plug and play system, and you can set them up in less than 5 minutes. The 2.4GHz technology is perfect for eliminating audio lag, and this frequency also ensures optimum synchronization, giving you some of the most accurate and high quality performance available. You can pair it with a variety of devices including your PC, TV, and if you like to go a little retro, your record player.
As satisfying as they are delivering quality sound, they're also incredibly comfortable and like any decent pair of headphones, you can wear them all day without the sting of discomfort. If you're looking for a cheap(er) pair to tackle hearing loss, your older relatives will love these headphones that are simple to use, easy to wear, and more effective than anything they're tried before. If you are looking to upgrade your headphones, then make sure you read our running earphones review.
Key Features:
Simple plug and play setup is hassle-free
Customized volume controls 30% louder than competitors
2.4GHz wireless technology eliminates audio lag and ensures perfect synchronization
Compatible with PC, TV, and record player
Specification:
Brand

Avantree

Model

WSHT-280-BLK

Weight

2.57 pounds
Astro Gaming A50 Wireless Dolby Gaming Headset




While not strictly TV headphones, the Astro Gaming A50 Wireless Dolby Gaming Headset is a superb choice to get some of the most impressive audio quality around. Designed for gaming, they're trustworthy and reliable, providing excellent audio the ensure you hear every creep, every cock of the gun, and every ominous tune as you approach the final boss. This is made possible with Dolby 7.1 surround sound to provide full immersion whether you're playing a FPS or shooting hoops on 2K19. If you like to trash talk all day long, the precision microphone ensures your opponents (or noob teammates) hear exactly what you think of them with no lag or distortion.
The A50 connects with a variety of devices including top of the range games consoles and your PC, and comes with a 14 hour battery life, so make sure you're adequately stock up on snacks to keep you going, just make sure you get yourself some sunlight every now and again. Don't forget to also check our guide to the best noise cancelling headphones.
Key Features:
Compatible with PS4, PC, and Mac for wide connectivity
Pro Audio Quality with superior fit and finish
Precision microphone ensures no lag or voice distortion
Dolby headphone 7.1 surround sound functionality
Specification:
Brand

ASTRO Gaming

Weight

3.7 pounds
SteelSeries Arctis Pro Wireless Gaming Headset

Our final pick of the top wireless TV headphones are another set primarily purposed for gaming, but still effective for those who want complete clarity when enjoying their favorite entertainment. The SteelSeries Arctis Pro Wireless Gaming Headset boasts both Bluetooth and 2.4GHz frequency connectivity so they are perfect for both older systems and the monitors or TVs of the modern world.
They are also as comfortable as they are versatile. Using lightweight steel and aluminum alloy construction, they're ideal for mammoth sessions in front of a screen without straining your ears or causing headaches. If you do suffer headaches wearing them, perhaps it's time to switch off the console and take a break.
You'll also get background noise cancellation, so if your partner has issues with you wearing headphones now, prepare them to suffer even longer. We're only kidding, of course, but this buffer ensures no outside noise distracts you while enjoying your favorite pastime. Like the Sennheiser RS195, they're expensive, but they also possess incredible quality, which makes them worth it.
Key Features:
Dual-wireless technology works on Bluetooth and 2.4Ghz frequency
Premium high resolution speakers deliver sound realism and clarity
Lightweight steel and aluminum alloy construction is comfortable for all day wear
Background noise cancellation keeps you in the zone
Specification:
Brand

SteelSeries

Weight

1.51 pounds
Wireless TV Headphone Buying Guide
How We Chose Our Selection Of Wireless TV Headsets
When making our selection of the best wireless TV headphones, we looked at 3 key factors to help us determine which are the most important things consumers look for when making a purchase.

Brands - There are many available brands for TV headphones, and you'll notice we put considerable focus on two particular brands. This isn't because we necessarily prefer them over others, but their high-quality performance is indisputable.
With technology, you want the highest quality, best performing options around, so showing favor to certain brands over others is acceptable. However, we also included other brands we felt matched the performance of Sennheiser and Avantree go give a little more variety.
Reviews - We couldn't check out all these headphones ourselves because of time constraints, but luckily, we used customer reviews to give us an idea of how good our chosen products are.
This included looking at battery life, ease of operation and set up, and sound quality, which is the most important thing. If we thought the reviews gave the products glowing praise, we were happy to include them and are sure you'll find a lot to love with them, too.
Price - Finding an acceptable price range of TV headphones isn't always easy, but knowing people have different budgets and needs, we searched for options affordable for everybody. Of course, more advanced, more specialized options are more expensive, but the extra features on these headphones make them worth the money.

Features To Look For In Wireless Tv Headsets
Before deciding on which wireless TV headsets are the best ones for you, make sure you think about these key features. You might not change your mind, but if you do, you'll be happy you took the time to check this out.
Range - While it's unlikely you'll ever be too far away from your TV or similar device, the range is important for maintaining excellent audio quality and clarity regardless of distance. There are two types of headphone ranges you'll find radio frequency and Bluetooth, and while you may be more used to and comfortable with Bluetooth, RF delivers a more reliable range.
The maximum range for high-quality headphones is 100 feet, and while you may not need the whole 100 feet, it's useful to have if you need to run to the kitchen to top up on food and drink. Before purchasing, do a quick measurement of the distance between your favorite chair and your TV to see what connectivity range is most ideal.
Battery - One issue with wireless devices is the battery life and we know batteries don't last forever. If you want to maximize your usage, long battery life is essential. Wireless headphone battery life lasts between 6 hours and as much as 40, so depending on your entertainment needs and willingness to charge them frequently, pick the battery life that works for you and your budget.

Inputs - Both RF and Bluetooth headphones for TV will boast inputs to allow various inputs but primarily you will find either analog or digital. Analog frequencies provide more reliability than Bluetooth but with the evolution of TV technology, this system may not be available all the time.
Some wireless headphones will offer both options, which is ideal for suiting you and anybody else who wants a little versatility in their connectivity.
Comfort - Those who love wearing their headphones all day will want to focus on comfort. Ear pads and padded frames are crucial, as is adjustability. If you're buying them for an older relative, this comfort is also important, as they don't want to feel discomfort when trying to enjoy their favorite shows.
Sources:
Bluetooth vs. RF - Headsets
Wireless vs. Wired Headphones: Which Is for You? - Decibullz
Sign Up Now
GET THE VERY BEST OF GEARHUNGRY STRAIGHT TO YOUR INBOX