Best Guitar Amplifiers For Beginners In 2022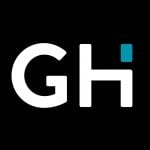 This product guide was written by GearHungry Staff
Last Updated
November 21, 2019
GearHungry Staff
GearHungry Staff posts are a compilation of work by various members of our editorial team. We update old articles regularly to provide you the most current information. You can learn more about our staff
here
.
GearHungry may earn a small commission from affiliate links in this article.
Learn more
If you're just starting out on electric guitar, you need some equipment to make it work. A big part of that is the electric guitar amplifier. Plug your guitar in and you can sound like Keith Richards or Jimmy Page in no time (well, at least you can sound as loud). For this article, we've been searching for the best guitar amplifier for beginners. Here are our favorite 10 products.
The Best Guitar Amplifier For Beginners
Fender Champion 20-Watt Electric Guitar Amplifier For Beginners
The cool thing about the Fender Champion 20 is that it's a scaled-down version of an iconic amp. It's not just a cheap practice made for beginners. The Fender Champion 100 has just been reduced down to a fifth of the power, making one of the best guitar amps for beginners. Because of this, it's an amp you can grow with. It's not the kind of amp that you'll want to replace as soon as you learn a few chords.
It features digital amp modeling, which means it uses digital technology to recreate the sounds of old-school tube amps. Turn the voice knob and you can choose from 17 different sounds 'from clean to mean'. That gives enough scope to practice any kind of music – jazz, blues, metal, rock, country, etc. Then, you can adjust the sound further with a 3-band EQ. The Fender Champion 20 also has a couple of features dedicated to practicing. It has an aux input, so you can plug in your smartphone or Mp3 player and jam along to backing tracks (check out YouTube for hundreds). Plus, it has a 1/8th headphone output jack to allow you to practice silently. If you're looking for the best beginner guitar amp, we think it's this one. Our guide to the best electronic drum kits features more quality instruments musicians will love.
Key Features:
20W
Amp modeling – 17 amp sounds
3-band EQ
Aux input
Multiple effects
⅛-inch headphone output jack 
5-year Fender Transferable Warranty
Specification:
Brand

Fender

Model

2330200000

Weight

6.61 Pounds
Can accommodate any style
Play along with backing tracks or silent
Protected by warranty
Lots of effects
Loud pop when you turn it off
VOX AC15C1 Combo Guitar Amplifier For Beginners
Some readers will be looking at this list and thinking 'I don't want a practice amp, I want something a real guitarist would use'. And, fair enough, if you're serious about learning, you might want to invest in some serious equipment. The VOX AC15C1 isn't a practice amp. This is an amp that you could take to any venue in the world and they'd take you seriously. It's the less-powered version of the iconic VOX AC30 (think Brian May, George Harrison, etc).
Because it's not a practice amp, it doesn't have any built-in effects (apart from reverb and tremolo). So, if you want to play around with different sounds, you'll need a pedalboard. But, what you get instead is sound quality. It's a tube amp (EL84 power tubes; 12AX7 preamp tubes), which means you get a warmer and bigger sound from the amp. The other cool thing about owning one of these is the way it looks. The 1950s styling makes it something you'll want to have on display, not hide away every time you've finished practicing. For more excellent products for gifted musicians, check out our guide to the best MIDI keyboard controllers.
Key Features:
15W
Tube amp
EL84 power tubes; 12AX7 preamp tubes
Reverb & tremolo
2-band EQ
Limited warranty
Specification:
Brand

Vox

Model

AC15C1

Weight

56.1 Pounds
Amazing sound quality
Classic styling
Protected by warranty
Very robust
No effects
No practice features
Marshall MS2 Battery-Powered Micro Guitar Amplifier
If you have just started playing guitar, the Marshall MS2 Battery-Powered Micro Guitar Amplifier is one of the best products on the market. You might have guessed from its name and the fact that it only has 1W of power, it's not a full-sized amp. Instead, this is a desktop amp that can even be clipped to your belt as you walk around the house. Of course, because of this, it's powered by 9V batteries. Honestly, if you don't know if you're going to stick at guitar, this is probably the best beginner electric guitar amplifier. It will make the guitar loud enough for you to practice, without irritating your housemates/family/neighbors.
It only has 3 knobs – volume, tone, and overdrive. No matter how much you play with them, you won't get a perfect sound. But, it's pretty cool that you get a clean and overdriven sound out of it. If you are buying this miniature electric guitar amp, you have to be realistic. A lot of the negative Amazon reviews are seemingly experienced guitarists complaining about the tone and volume. It's not a full-size amp, so it's not going to sound like one. However, if you want the best guitar amp for practice on the go, we think you'll absolutely love it. You may also like some of the best headphone amplifiers for a better sound experience, so be sure to check them out.
Key Features:
1W
Battery-powered (9V)
Volume & tone
Headphone jack
Available in 3 colors
Specification:
Brand

Marshall

Model

MS-2

Weight

14.4 Ounces
Super portable
Great value
Sounds okay
No effects
No room to grow with the amp
BUGERA V5 5-Watt Class Amplifier Combo
If you specifically want a tube amp, and you're on a budget, you have to go for a Bugera. You might be wondering why a 5-watt amp is nearly $200. The reason is that it's a tube amp – you'll get a warmer tone and it should rival the volume potential of a 10- or 20-watt solid-state amp. BUGERA V5 5-Watt Class Amplifier Combo makes this one of the best guitar amps for home use if we're talking purely about the sound quality and nothing else. Unfortunately, you don't get much in the way of practice features. There are 4 control knobs – gain, tone, volume, and reverb. You can use these controls to get some awesome sounds, but if you want true versatility, you will have to buy a pedal board as well.
This amp is aimed at people that want to do things the old-school way. Put some records on, fire up your tube amp, and play along. If you're interested in the new tech of modern practice amps, this one's not for you. But the traditional engineering and vintage look make it a great guitar amp nonetheless. If we had one complaint about this amp it's that you could probably pick up a used tube amp for the same price that has much more power. The power that the Bugera 5W Combo puts out isn't enough for anything except practicing. Be sure to check out our guide to the best condenser microphones for more awesome products you can benefit from if you are a musician.
Key Features:
5W
Tube amp
1 x EL84 power tube; 1 x 12AX7 preamp tube
Gain, tone, volume, & reverb knobs
Specification:
Brand

Burgera

Model

V5INFINIUM

Weight

22.1 Pounds
Warm sound
The vintage look is awesome
No practice features
No effects
Orange Micro Terror Head and PPC108 Cabinet
Orange Micro Terror Head and PPC108 Cabinet offers something slightly different for beginner guitarists. Orange is known for making some of the best guitar amp heads in the business. So, they've used this technology to make a practice amp. The head (amp) is separate from the cabinet (speakers). There are a few benefits to having the head and cabinet separate. They're easier to transport, you can upgrade or add speakers, the volume is normally louder, and they look amazing.
The Orange Micro Terror head has volume, tone, gain knobs – so, you'll probably want to buy a pedalboard as well. We love the fact that they have included an aux input and headphone input (you'll need an adapter) because these are both great features for beginner guitarists. The Orange PPC108 is one of the best looking cabs money can buy. The woven paper grill cloth and iconic orange housing make this amp stand out. But, this amplifier and cabinet aren't all beauty and no brawn. It's a seriously loud combination considering the size. It's probably loud enough to play with a bass guitarist and a full drum kit. To enhance your experience while playing and listening to the music, pick your favorite pair of open back headphones.
Key Features:
Separate amp and cabinet
20W
Hybrid – valve pre-amp and solid-state power
Volume, tone, & gain knobs
Aux input
¼-inch headphone input
Specification:
Brand

Orange

Model

PPC108

Weight

11.6 Pounds
Very loud for a 20W amp
Looks amazing
Impressive tone
Fender Frontman 10G Electric Guitar Amplifier
The Fender Frontman is pretty similar to the Fender Champion amp we featured earlier. It has the same look about it and a lot of the same electronics inside. The main difference is that this amp is only 10W and doesn't have all of the effects built into the amp. Because of that, it's considerably cheaper and is only around $10 more than the Marshall MS2, which is 10X less powerful. If you're not bothered about battery-power, then you should choose this over the Marshall every time.
It has a 2-band EQ as well as volume and gain controls that allow you to find the perfect sound. It's also got a cool little overdrive switch that beefs up the tone. Like the Fender Champion, it has an aux input and a ⅛-inch headphone input. In fact, this is probably the best guitar amp for headphones because it's small enough to sit on your desk and it's not so powerful that it'll blow your head off. If you don't need the effects and digital modeling that you get with the Fender Champion, this amp is essentially the same. It's a fantastic little practice amp. Our guide to the best Bluetooth receivers features some great devices you will like.
Key Features:
10W
2-band EQ
Volume and gain knobs
Overdrive select switch
Aux input
⅛-inch headphone input
1-year limited warranty
Specification:
Brand

Fender

Model

2311000000

Weight

8.5 Pounds
Very affordable
Provides a great sound
Can plug headphones and aux in
Line 6 Spider V 60 Wireless Ready Modeling Amplifier
The Line 6 Spider V60 Wireless Ready Modeling Amplifier has long been one of the most popular modeling amps for beginner and intermediate guitarists. You might look at the front of this amp and think that it's pretty low in control knobs. That's because it's powered by an internal computer that has 128 custom presets. That means you can choose from iconic amps in the past, the specific tones of your favorite artists, and more. In terms of a digital modeling amp for beginners, this one has to be the best.
We also like the fact that it has a sleek, modern design. All of the control knobs, the housing, and the LCD screen are made to look like a true 21st-century amp. Our guide to the best mandolins offers some cool instruments you may be interested in. Check them out.
Key Features:
60W
Digital modeling amp
128 custom presets (artist tones & iconic rigs)
3-band EQ
¼-inch headphone jack
Specification:
Brand

Line 6

Model

Spider V 60

Weight

20.5 Pounds
Loaded with amazing presets
Ultra-modern design
Amazing tone
Powerful sound
Guitar Amplifier For Beginners Buying Guide & FAQ
How We Chose Our Selection Of Guitar Amplifiers For Beginners
Brand - There are a lot of famous brands that make guitar amplifiers for beginners. Fender and Marshall are pretty much household names. But, there are also smaller brands that make fantastic beginners amps. We've checked out the brands behind the products to ensure that they are reputable and know how to make quality and affordable musical equipment.
Price - Price is important, especially when it comes to beginners' equipment. If you're just starting out on guitar (or you're buying for someone who is) then you need something affordable that has the right features to get you started. Then, when you become more advanced on the instrument, you can upgrade your equipment.
Reviews - It doesn't matter what product we are reviewing, we always read customer reviews. You can check out the product description and features and even test the product, but it's hard to get an idea of what it's like to live with. Customer reviews are a valuable resource to find out how a product functions weeks, months, and even years after the purchase.
Features To Look For In Guitar Amplifiers For Beginners
Wattage - The wattage of an amp refers to how much power it can put out. The higher the wattage, the louder the amp will be able to go. That said, you shouldn't just be looking for an amp with a high wattage.
Type - There are multiple different types of beginner guitar amps - solid-state, tube, modeling, and hybrid (more on these below).
Size - If you're just starting out on guitar, you probably don't have a dedicated room to play in. So, you should look for an amp that can fit into your space. If space is really at a premium, check out the mini amps that we've featured on this list.
Music Style - When you start learning the guitar, you've probably got an idea of the musical style you want to play. Some beginner amps are designed to handle all styles, but if you are specifically into metal or blues, you will be able to find an amp that is suited to that style.
Types Of Guitar Amplifiers For Beginners
Solid State (Analog) - Solid-state amps are often cheaper and provide a cleaner sound. Most beginner amps will be a solid-state because it allows the manufacturer to keep the costs down.
Tube - Tube amps provide a warmer and fatter sound. They are often louder than solid-state amps of the same wattage and are often preferred by professional guitarists.
Modeling (Digital) - Modeling amps use digital technology to provide the same sounds as older tube amps. The best thing about these amps for beginners is that they have built-in effects.
Hybrid - Hybrid amps use a tube as well as solid-state power. This provides the best features of both types of amp.
Guitar Amplifier For Beginners FAQ
Q: What is a good beginner amp for guitar?
A: Most famous amp manufacturers make excellent guitar amps for beginners. We would recommend the Fender Champion 20 or Orange Micro Terror Head and PPC108 Cabinet depending on your budget.
Q: What wattage guitar amp do I need?
A: If you are planning to just play at home any wattage is fine. You can even find mini amps with 1 watt of power. However, if you are planning to play live, you should be looking for something with a wattage of 15 or more.
Q: How do you match speakers to amps?
A: When you're buying a beginner guitar amp, the amp and speakers will always be together in one package - this is called a combo amp.
Sign Up Now
GET THE VERY BEST OF GEARHUNGRY STRAIGHT TO YOUR INBOX