Best Portable Soccer Goals In 2022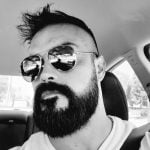 This product guide was written by Billy Brown
Last Updated
April 28, 2019
Billy Brown
Billy Brown has a problem sitting still. His constant search for the next challenge has him doing everything from running ultramarathons and climbing 14er's to gaining 40 pounds to compete in powerlifting, breaking several state records and growing a killer beard in the process. With over a decade of writing under his belt, his work, covering action sports, gear, and beer, can be found in a variety of publications. He lives with his wife and their two cats in Sacramento, California.
GearHungry may earn a small commission from affiliate links in this article.
Learn more
With spring in full force and summer just around the corner, there's no time like the presence to invest in some new equipment to get your sporting kicks going. We've collated a list of the best portable soccer goals around so that you can make the most appropriate purchase for you before the soccer season begins. Soccer equipment doesn't have to be bulky and professional – these portable soccer goals are the perfect excuse to train hard and play a game of soccer whenever and wherever you are. There are lots of different features that you should look out for when buying your pop up goals, so make sure you read up and make the right decision, hitting the back of the net.
The Best Portable Soccer Goal
Franklin Sports Blackhawk Portable Soccer Goal

Great for both professionals and those who just want something a little more sturdy for recreational use, the Franklin Sports Blackhawk portable soccer goal is a fantastic piece of equipment. It's easy to assemble and comes with a handy carry bag too, perfect for taking from location to location, especially if you're a soccer coach. The net is a great size too, so perfect for practicing those higher shots if you feel like it.
Key Features:
Made of fiberglass and steel
Comes with peg hooks
Portable
Equipped with tie-down ground stakes
Specification:
Brand

Franklin Sports

Model

30091X

Weight

2.73 pounds
Set up is quick and easy, as well as taking it down too
Surprisingly sturdy for the affordable price point
Netting is strong and can take even the hardest of shots
Only one net provided for the price
GOLME PRO Pop Up Portable Soccer Goal




This is our top pick when it comes to portable soccer goals. With a range of sizes to choose from, it's perfect for when your kids start growing up and becoming more professional. The GOLME PRO Pop Up Soccer Goal does exactly what it says and assembly is incredibly straightforward. Simply twist into shape and you have your goals ready and waiting to be used – by simply 'popping up'. These are portable and lightweight, so great if you're thinking of taking them down the beach or to the park. Although lightweight, they're also strong and durable, so can withstand some more powerful kicks. They also have a reflective band around the goal, which help you see them better when the light gets darker. Make sure you also check our guide to the best soccer cleats.
Key Features:
Comes in a set of 2
Folds flat for easy storage
Fitted with an ultra-reflective net
Can be used by players of all ages
Great for kids looking to start their passion for soccer
Incredibly easy to store and put away, so you'll want to use them again and again
Reasonably priced, so you won't break the bank
Not for professional use
Requires grass or soil to anchor the nets
Some customer complaints that the goals are flimsy
Franklin Sports Kids Mini Soccer Goal Set

There is so much to enjoy when the Franklin Sports Kids Mini Soccer Goal Set is in the picture. If you didn't know already, know this now, Franklin Sports is not the kind of brand that puts out weak products. Since 1984 they have been putting out some of the best sporting goods out there and best believe they aren't going to stop now. This portable wonder is the perfect tool to use to turn that little leaguer into a professional in no time. With this soccer goal, you can instantly turn your yard or any given area into a makeshift soccer pitch.
As mentioned earlier, everything you need to get the game well on its way is included here. There's ground stakes, a soccer ball, an inflation pump, and a needle as well as the goal itself. So, you really don't have to go out of your way to get your young 'un all set up. The ground stakes here are as functional as can be, they ensure that the goal is highly stable so that a wonky, wobbly goal post doesn't get in the way of an enjoyable game. Honestly, it's all fun and games till you score and the soccer goal goes flying through the air with the ball. A nice addition here is the carry bag that ensures that carrying it around is as convenient an action as ever. Equally, this setup comes in a range of sizes and is suitable for each skill level. So, this is a great avenue for you to groom your little leaguers up.
Key Features:
An all-inclusive set
Can be used both indoors and outdoors
Lightweight and portable
Folds flat for storage
Specification:
Brand

Franklin Sports

Model

64019X

Weight

2.2 pounds

This AmazonBasics Pop Up goal features as the best value on our list. Unlike others on this list, you receive two goals for the price shown, ensuring that you can play a full game of football. Assembly is easy and straightforward, allowing you to get up and go. Although they look basic, the fiberglass poles are very sturdy and durable, giving you the support you need to train away.
Key Features:
A set of 2 pop-up goals
No tools needed for set up
Comes with sturdy fiberglass poles
The net is made of 210D oxford fabric
Specification:
Brand

AmazonBasics

Model

JP08-PUG-01

Weight

4.5 pounds
Extremely affordable
Easy to assemble
Great for kids
Not robust enough for professional use
PowerNet Soccer Goal Portable Soccer Goal




The PowerNet Soccer Goal is a great net for professional use and coaches too. Its large size might make you think it's heavy and cumbersome, but assembly is quick and easy and can be used both indoors and outdoors. With a handy carry case, taking this giant net from training session to training session is a breeze. This is definitely for the more professional player, as it can take a pounding and is a little more expensive. Well worth the investment if you're looking to hone in on your soccer skills. Our handy guide to the best soccer backpacks features more great products like this. 
Key Features:
3m x 2m
Fiberglass poles for durability, but flexibility too
Sleek and modern design
Collapsible net that folds away into carry case
Can be used both indoor and outdoor
Also comes with a one year warranty, if you do encounter any problems
Specification:
Brand

PowerNet

Weight

27.35 pounds
Great for professionals, especially because of the size
Fiberglass poles allow the ball to bounce back out of the net
Strong, robust, as well as looking good too
Quite expensive, so might not be necessary if you're only using for recreational purposes
Some customers had problems with the initial assembly of the nets
Carry bag not as high quality as some people would have liked
Franklin Sports Premier Steel Portable Soccer Goal

Franklin Sports Premier Steel Soccer Goal is a really robust piece of equipment and its quality knocks some other portable soccer goals out of the water (or at least of the soccer pitch). It is a large net, so can take a while to assemble, as well as not being the most portable of goals either. With this said, it is incredibly durable and perfect for professionals who aren't looking to move something about a lot.
Key Features:
Black powder coated steel frame for durability and strength
Weather resistant so you can leave it outside
6 by 4ft for those intense training sessions
Galvanized ground stakes, so your nets can stay in the ground
Folds down easily for storage because of handy hinge
Durable netting in cool bright yellow
Specification:
Brand

Franklin Sports

Model

30127X

Weight

13.75 pounds
Fantastic for professionals, especially those who might need something they can leave outside for longer than one session
Modern and sleek design
Robust metal frame, perfect for those intense kicks
Some customer complaints that the frame rusts when left outside
Not for recreational use, unless you're happy to leave outside
Not as portable as other nets on this list
SKLZ Quickster Portable Soccer Goal




This is our premium pick on our portable soccer goals list. With a rebounder net, you can train your passing technique without the need for other players. This net provides you with the equipment you need for master ball control, as well as practicing your volleys too. Whether training on your own or with a friend, the SKLZ Quickster Soccer Trainer is essential equipment for improving your soccer skills. Love this product? Check out our review of the best soccer balls for our top picks. 
Key Features:
Designed with passing in mind
Can train on your own successfully
Is easy to set up and assemble, even if you are on your own
It's incredibly lightweight, but also very durable, so you can train until your heart's content
Modern and sleek design
Two nets to help you practice rebounds and ball control
Specification:
Brand

SKLZ

Model

2312

Weight

13.21 pounds
Different to most portable nets that its aim is to help your passing skills and rebounds
Durable and sturdy
Definitely made with professionals in mind
Some customers have complained that the product snapped after a few uses
Not ideal if you're looking for a net to score goals into
Sport Squad Portable Soccer Goal Net




Another affordable double net on our list, the Sport Squad Portable Soccer Goal Net is a great starter set for your kids and budding soccer players. With two goals included, as well as being easy to assemble and lightweight too, your kids will not only enjoy scoring goals but also carrying and assembling this product at the beach or the park. If you like sports, make sure you also check out our guide to the best foosbal tables.
Key Features:
Two lightweight nets, that are easy to assemble
Heavy duty stakes keep goals attached to ground
Carry bag for portability
Easy to assemble, even children can do it
Compact design, that means you can carry from park to garden to beach
Affordable
Specification:
Brand

Sport Squad

Model

SSS1001

Weight

4.3 pounds
Extremely lightweight, so easy to carry
Straightforward to assemble
Two nets included for a reasonable price
Not for professional use
Some customer complaints that quality is not up to scratch
Bownet 3′ x 5′ Mini Portable Soccer Goal




The Bownet Mini Portable soccer goal is a great all-rounder and perfect for recreational and professional use. Whether you're looking to train hard for the next season or just get your kids interested in soccer, the Bownet has everything you need to keep enjoying the beautiful game.
Key Features:
Quick assembly
Modern, slick design
Powder coated steel frame for durability
Ground stakes to ensure the goals are stable
Energy Absorption System, meaning the nets absorb the ball's energy, withstanding damage
Handy carry case
Specification:
Brand

Bownet

Model

Bow3x5

Weight

8 pounds
Lightweight and easy assembly – as quick as 60 seconds
Great for recreational use and professional use
Some customer complaints that quality isn't up to scratch, with nets ripping
SKLZ Quickster Soccer Goals

A simple and straightforward piece of equipment, the SKLZ does exactly what it should, without any fancy bells and whistles. This is an old-school soccer net, with a sturdy frame, as well as robust 2-ply netting, taking you back to your own school days when you play with your kids. If you love ball sports, check out our guide to the best basketballs.
Key Features:
Can be set up in around 2 minutes
Extremely durable materials for professional use
Tension-Tite frame technology
Quite lightweight for portability
Can be left outdoors
Easy to break down too, if you need to move it
Specification:
Brand

SKLZ

Model

3299

Weight

17.8 pounds
Strong and robust, perfect for those powerful shots
Great for both professional and recreational use
The net won't let you down
High price point because of the strength of the net and frame
Portable Soccer Goal Buying Guide
Although it might be tempting to choose the first set of soccer goals you see, there are a few things to bear in mind before you buy. In our handy buying guide, we've outlined exactly how we chose the above list, looking at reviews, price point, and providing you with a range of brands, as well as pinpointing the exact features that your pop-up soccer goals need to incorporate.

How We Chose Our Selection Of Portable Soccer Goals
Whether you're a soccer coach or budding parent, choosing the right portable soccer goals can be tricky. In our list, we've collated our information from the very best and the very worst reviews, as well as considering the price point, and giving you a wide selection of brands.
Reviews are a great way to see how well a product has worked for other people as well as seeing exactly what the downfalls are. However, with so many reviews out there, it's best to take some of the worst with a pinch of salt, and they can sometimes come from disgruntled customers who are out to cause problems. We've looked at some of the most common points that customers have made about the goals and given you the information you need to make that all-important decision.
Price is always an essential element when it comes to making a decision and it's not always the cheapest product that should get your attention. That's why we've given you a range of portable soccer goals to look at, all at differing price points and each with their own quality level.
We don't want to be biased when it comes to providing you with a list of products, which is why we include a range of different brands. This gives you a chance to see which company best suits your needs and whether they have any other products that might catch your eye too.

Features To Look For In Portable Soccer Goals
If you're new to the soccer world, you might need some advice and pointers when it comes to buying your first portable soccer goals. And if you're more experienced, get clued up on what features you should be looking for when it comes to choosing the right type.
Anchoring – your soccer net needs to be able to withstand powerful kicks and if it can't anchor into the ground properly, this can be a problem. Ensure you look at how your goal net anchors, whether it needs pinning into the ground or can hold its own weight. Sometimes self-standing nets are a better option if you don't have turf or grass to pin into. Think about when and where you'll be using your portable goals to ensure that you choose the right anchoring for your needs. You'll also need to think about ease of assembly too. If you're not keen on the idea of having to anchor the goals into the ground or don't have the options to do that, then go for a net which takes five minutes to assemble, without any further instruction.
Portability–portability is extremely important when making your buying decision, regardless of how professional your soccer skills are. If your posts are too heavy and cumbersome, you won't be able to pack them away easily, which adds time on to your day, potentially making you late for your next training session (or home in time for dinner!). Some portable soccer nets come with storage bags, which makes it easier to pack away.

Material– if you're looking for something more durable that can withstand powerful kicks and lots of activity, then metal soccer goals might be the right option for you. Metal soccer goals tend not to be as portable as plastic, which can be a problem if you're hoping to move them around a lot or take them to the park. If you are after something a little less professional, then plastic soccer goals are your best bet. They're ideal for kids, as well as beginner level soccer players. They can also be easily installed too – as well as moved about as much as you need. This is great if you're hoping to try something that can be assembled as quickly as it can be taken down. Of course, plastic soccer goals tend to be less durable, so you won't be able to get the wear out of them like you can with metal posts. Still, it's better than a sweatshirt on the ground!
Sign Up Now
GET THE VERY BEST OF GEARHUNGRY STRAIGHT TO YOUR INBOX