Best Plantar Fasciitis Insoles In 2022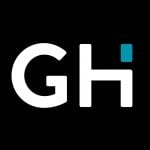 This product guide was written by GearHungry Staff
Last Updated
March 25, 2019
GearHungry Staff
GearHungry Staff posts are a compilation of work by various members of our editorial team. We update old articles regularly to provide you the most current information. You can learn more about our staff
here
.
GearHungry may earn a small commission from affiliate links in this article.
Learn more
If you've ever felt a constant stabbing sensation or a dull, throbbing pain in your foot, you may have a vague idea about the intensity of Plantar Fasciitis. Luckily for sufferers of this painful condition, the best plantar fasciitis insoles are available on the market to help cushion each step you make, reducing the overall impact and pain you experience. These inserts also work great for extra foot support and aid in better walking motion. If you are on the lookout for the most top rated plantar fasciitis insoles, look no further than the list below that also some essential features to be considered before the purchase of such a product.
The Best Plantar Fasciitis Insole
Dr. Scholl's Plantar Fasciitis Insoles


The Dr. Scholl's Plantar Fasciitis orthotics tops the list of the best insoles on the market, as they have been designed for individuals who experience pain in their heel, mainly due to Plantar Fasciitis. They operate by cushioning your foot and protecting it from having a direct impact with every step you make. The support it offers is sturdy enough to help reduce the chances of the plantar fasciitis stretching even further than it needs to, and this helps in the healing process for your feet.
It has been manufactured with the Shock Guard Technology; a system meant to offer users of this unit relief that is immediate and long-lasting. Many sufferers have even reported a drastic reduction in the morning pain experienced from plantar fasciitis and even improved posture. That's a plus for these efficient insoles from Dr. Scholl which can be worn with a variety of shoes, some of which include work boots, casual shoes, and sneakers.
The design of this insole is well-balanced with a lot of thought going into every cut, curve, and line. It features the use of a shock absorbing heel cushion, together with a reinforced arch for improved stability and ultimate comfort; two benefits that also aid to prevent the morning pain caused by plantar fasciitis pain. The treatment of your foot condition is done at the source, and this eradicates the problem even before it can manifest itself. And as for the operation, it is very straightforward; once used, it makes use of its dual-action feature to treat all your issues at the source.
What's also great is that these units are unisex and come at a price that is extremely affordable for those on a budget. Take a new step each day and feel the difference between pain and comfort, every time you walk with Dr. Scholl's pain relief insole. It is durable, and it is affordable; the three features every great product must have. Make sure you also check our guide to the best plantar fasciitis socks.
Key Features:
Full-length insole cushions
Trim to fit shoe size
Shock Guard Technology
Reinforced arch
Specification:
Brand

Dr. Scholl's

Model

I00094797

Weight

5.1 ounces
Physix Gear Sport Full Length Plantar Fasciitis Insoles

The Physix Gear Sport Orthotic Insert is a full-length insole with high-quality arch support, designed and developed for the best shock absorption and cushioning. It is the ideal unit for all individuals with flat feet, plantar fasciitis, foot pain, and heel spurs, among many other issues. It is also the best unisex insole that has been designed for your ultimate comfort and stability, no matter the activity you undertake. The Physix Gear insole offers high arch support together with an impressive amount of balance to your feet while you walk or run. Its design ensures that it provides all users with a peaceful and convenient solution to their flat feet or plantar fasciitis issues.
Concerning its construction and built, the Physix Gear insole is crafted with a durable, high-quality and medical-grade EVA foam. This material is made available in a double base layered state and offers a high performance when used together with a PU material. The material chosen for this unit was considered because of its lightness in weight and its ability to offer comfort on various terrains. The design of this insole is a low profile one, and yet, the heel cradle is deep enough to provide you with the much-needed stability you require. With such specifications, you're assured of being able to enjoy all your sporting activities and random walks, without the fear of feeling any pain.
If you work in retail and spend most days on your feet, the Physix Gear will be perfect for you. Also, if you love to hike, rock climb, camp, play ball games and run around, you can make use of this durable unit. It is a robust entity with a functionality that cannot be compared with any other. With such an insole, you can be assured of better posture, exceptional foot support, and reduced discomfort. It also features a non-slip heel that keeps the insole in place all day, no matter where it's being used. From the manufacturers, every purchase made comes with zero hassles and zero waits. The hassle-free purchasing process is one that encourages many users around the world to opt for the Physix Gear, the best plantar fasciitis insoles.
Key Features:
Dual Base Layered High-performance EVA foam and PU material
Deep heel cradle
Anti-microbial top fabric
Low Profile ultra-thin design
Powerstep Pinnacle Plantar Fasciitis Insoles

If you require maximum cushioning and serious foot support to take care of your plantar fasciitis, we recommend the Powerstep Pinnacle Shoe Insoles, the best shock-absorbing insole unit on the planet. It has set a new standard in the production of insoles for plantar fasciitis, due to the use of new, modern, and innovative technologies for its design. The Powerstep insole is made with a lightweight yet robust EVA foam base, a material that is paired flawlessly with the brand's Variable Cushioning Technology and a plush top layer for maximum comfort. These materials are developed into a dual-layered entity which is responsible for the support and enhancement and cushioning control of the insole unit.
Concerning its build and function, the Powerstep insole features arch support that is both rigid and flexible. It also makes use of a deep heel cradle meant to offer users with high stability and support whenever it is in use. While on a random walk or a good run, this insole from Powerstep goes the extra mile by providing greater motion control; a benefit many competing manufacturers lack in their design. During any strenuous activity, your feet are kept dry, cool, and odor-less, thanks to the use of a top antimicrobial fabric for the development of this insole. The top material is responsible for the delivery of healthy, comfortable and blister-free movements. It also makes use of heat and friction-reducing fabric that also aids in keeping your feet cool at all times. The Powerstep insole accommodates almost all arch types, from high arches to low and neutral arches. It is also well suited for several shoe types including your casual shoes, work boots, athletic shoes or boots.
Key Features:
Durable EVA foam base and a plush top layer
Firm yet flexible arch support
Heat and friction reducing fabric
An ideal orthotic for pain
Walkhero Plantar Fasciitis Feet Insoles




We all know how plantar fasciitis can be a painful thing to experience, especially with the different types of aches and pains we might encounter in our feet. It is a condition that leaves many feeling uncomfortable and also prevents them from doing some of the things they love such as going on walks, taking a hike, running, or hunting. This is why the Walkhero Feet Insoles have been created- to make living exciting again, without any pains. This plantar fasciitis insole features anatomical arch support meant to improve your leg alignment and also to improve your feet stability and enhance your comfort levels. The pain caused by bunions, flat feet, and diabetes are eliminated by this insole thanks to the design of its arch support and its heel cup.
Concerning the heel cup of this unit, it has been rafted as a large entity to offer users the best positioning of their feet during the massive impact of activities such as walking or running. The fabric of the Walkhero insoles is excellent for both pain relief and shock absorption. It is a breathable material that keeps your feet cool at all times by absorbing all the moisture produced during your activities. You can use this insole for all your actions, both the basic and the intense as it can be placed in a variety of footwear including boots, hiking shoes, walking shoes, and your work shoes. Say goodbye to knee pains and other feet related aches with the Walkhero in your corner. It is one product with positive reviews of plantar fasciitis insole on online forums. 
Key Features:
Anatomical arch support
Premium EVA material
Designed for everyday use
Risk-free
Powerstep Pinnacle Maxx Full Length Plantar Fasciitis Insoles

Our team of experts recommends the Powerstep Pinnacle Maxx Shoe Insole for those who spend a lot of time on their feet. This full-length insole has been crafted diligently and tested rigorously to ensure that you experience nothing but quality service which includes comfort and stability. It is a unit crafted from synthetic material and is made both in and out of the USA. A member of the Powerstep family, the Pinnacle Maxx top rated plantar insoles are a step above regular orthotics designs, as well as being an improvement to its predecessor, the Powerstep Pinnacle orthotics. The support delivered by this unit is outstanding and cannot be competed with.
The Pinnacle Maxx features an improved arch support design that makes use of newer technologies which include the max orthotic arch support and squared heel design. The formula used to construct this unit offers you a higher resistance over a pronated arch, and this delivers greater comfort to users. Concerning the squared heel design of this insole, the feature is responsible for keeping you stable while using the Pinnacle Maxx. This helps prevent your shoes from rolling onto either side.
There are two cushioning layers in this insole. One is made from a low-density EVA foam with high internal strength, while the second layer is made up of the HYPUR-CEL foam, a bouncy and soft entity. These layers offer the much-need bounce while you move, but also helps absorb all shock likely to hit your feet with every impact. The Powerstep Pinnacle Maxx is an insole of great promise and the future of plantar fasciitis treatment. You can also combine it with your running shoes.
Key Features:
Powerstep
ASIN Listing
Synthetic
Made in USA or Imported
Specification:
Brand

Powerstep

Weight

12 ounces




The Superfeet Green Insole is the first of its kind. With benefits including the provision of maximum support, these are professional-grade plantar fasciitis inserts built with a high arch accommodation range for all your feet issues. It doesn't only treat plantar fasciitis; this insole from Superfeet features different design elements that enable it to cater to several feet issues. Its ultimate goal, however, is to provide users with the stability they have never experienced, merged with an extraordinary level of comfort whenever they make use of this insole. A green insole is an imported unit designed with a fit profile and volume. The volume of an insole refers to the amount of space within your shoe consumed by your insole. The piece, however, is your expected shape feel beneath your feet. 
Some of the features that make the Superfeet Green insoles a great product includes its stabilizer cap. This feature performs as the base of your insole and as such, it works to offer support and also structure to your feet, to enhance your stability with help from a foam layer. Theirs is also the Superfeet shape, a distinct feature seen in only Superfeet designs. This shape is a high profile one that helps reduce stress on your knees, feet, and ankles. For the natural absorption of shock and the provision of maximum support, the Superfeet insole features the most in-depth and broadest heel cup, a design that makes this entity different from its competition. The Superfeet insole is an undisputed insole champion on the market today. It is the product of a brand with over fifty years of design experience. With such a background, there's no doubt that these insoles will do their job correctly. 
Key Features:
Imported
Fit profile
Stabilizer cap
Superfeet shape
Specification:
Brand

Superfeet

Model

PERFORMANCE

Weight

13.9 ounces
Snapsmile Shoe Insoles for Men and Women




We present to you yet another excellent insole product from one leading manufacturer who cares about your health. It is the Snapsmile Shoe Insole, a unisex unit designed for the control and treatment of plantar fasciitis. This unit has been proven scientifically to be an outstanding treatment solution to all your feet issues, especially fasciitis. It features a high arch support design that aids in the improvement of your foot alignment, and also balances the structure of your foot to provide you with a comfort never experienced. They are orthotics designed to offer intense relief from heel pain and metatarsal arch pains.
This plantar fasciitis insole by Snapsmile is a unit designed to provide stability to users. The deep u-shaped heel cradle of this insole works to achieve this goal by distributing your weight evenly and realigning your skeletal system such that your heel is protected against any form of impact while you walk. It is a great unit to use while running or walking, as it ensures that you have a more enjoyable session, with the maximum levels of comfort you deserve. The overall design of this unit is extremely lightweight, thanks to the use of light foam and this helps in the absorbing of the shock to prevent the occurrence of an accident.
The Snapsmile shoe inserts for plantar fasciitis comes with a highly breathable material which has been made from a breathable, and high-quality anti-pronation system referred to as the biomechanical reinforcement technology. Together with a cushioning PU material, this insole reduces the excess pressure felt at areas such as our lower backs, feet, and knees. It is also one antimicrobial unit that helps your feet stay odor-free, crisp and dry for extended periods at a time. You can wear these insoles for your primary daily activities and also for your rigorous sessions of sport or work. It is well suited for your walks, hikes, and games and works well for those who spend the majority of their time on their feet.
Key Features:
Unisex
High Arch Support Design
Deep U-Shaped Heel Cradle
Superior Breathable Material
Vivesole Plantar Fasciitis Insoles

Our last product but certainly not the least is the Vivesole Plantar Fasciitis insole.  Regarded as the best foot support unit on the market in recent time, this insole unit is a significant entity designed for use by both men and women. It is also well suited for sneakers and boots and can be used for all your work errands and sporting activities such as running. Vivesole insoles are designed by a brand seeking to bring a new type of life to its customers. Their insole is a fantastic unit intended to follow the natural contours of your feet. This podiatrist design has been merged with the unit's biomechanical design to help relieve a user's foot pain faster and easier.
Besides the elimination of pain, this is an insole designed to improve stability and also relieve metatarsal pain often caused by over-pronation and flat feet. The insole provides your feet with a shock-absorbing cushioning feature, located at the heel and forefoot of the unit. It also comes with an element that helps the group support your foot arch effectively to offer adequate comfort at all times. Every step you take with these plantar fasciitis insoles is going to be extremely comfortable and pain-free because the unit features a shock-absorbing cushion meant to reduce the impact of each step on your feet. This orthotic shoe insole is also known to help reduce fatigue and stress.
The Vivesole Plantar Fasciitis plantar fascia insoles are antimicrobial and extremely lightweight, you might not even remember they're there. The foam used for its construction is light in weight but durable in function. It can withstand flattening and retain its shape for extended wearability. To keep odor at bay, the insole foam is washable and can be cleaned from time to time. The antimicrobial nature of this insole is found in the breathable material of the Vivesole, and this is responsible for the elimination of all bacteria build-up and unpleasant odors. These insoles are one of the few units explicitly designed by podiatrists for the combatting of plantar fasciitis. The Vivesole insoles are great entities everyone must consider purchasing, either for themselves or their family.
Key Features:
Fits boots and sneakers
Biomechanical design
Shock-absorbing cushioning
Lightweight foam
Specification:
Brand

VIVEsole

Weight

1.6 ounces
Plantar Fasciitis Insoles Buying Guide
How We Chose Our Selection Of The Best Plantar Fasciitis Insoles
Brand - As a team, we looked at the various brand and manufacturers of insoles, analyzing each according to their design expertise. We selected some famous brands with decades of production to their name and also included some newer brands to ensure that readers got familiar with different options. The chosen brands are known to produce the best items every time; thus, we believe that their insoles are worthy investments for every reader.
Quality  - The quality of a plantar fasciitis insole lies in the materials used and its construction. They are meant to be durable and yet flexible at the same time, to deliver both stability and comfort during all your motion activities. For every item recommended, manufacturers did not compromise on the quality of their unit for cost or aesthetics; thus; every piece is guaranteed to be highly effective for a very long time.
Reviews - The feedback from users was the essential element we regarded when selecting our brands. This is because they have used the products the longest; thus, they have enough information on how it operates and its performance after regular usage. These comments help us identify the more durable units from the weaker models, making our list one of top quality and durable insoles.
Price - We acknowledge the different budgets of our readers, which is why we ensure that our list comprises items with a vast price range. The affordability of these units doesn't take away their high level of quality or reliability. A good number of these insoles perform better than some high-end versions and also last longer.
Features To Look For In Plantar Fasciitis Insoles
In a bid to get relief from plantar fasciitis, you might want to purchase an insole for your shoes. There are several brands around, with each promising to be the best for you. To find the perfect match for your feet, we recommend you give these features great consideration during your hunting process.
Fit - your insoles must be as close to your custom fitting as possible, for you to experience the best comfort levels. In the insole game, precision is equivalent to comfort; thus the closer the size of the insole is to your feet, the more support you get to experience. The trick to getting the perfect fit is to select an insole unit with different ranges of arch heights.
Cushioning - despite what many of us might think, our heels weren't designed for use on hard surfaces. To make our heels feel the comfort they deserve, the insoles we select must offer firm arch support through a well-cushioned layer of foam, often located at the top.
Foot Support - price is often directly related to the level of support you receive from your insole. The cheaper your unit, the less support you may receive. This being said, users are advised to look out for insole models that make use of molded arch's manufactured with materials such as plastic, as these materials are robust enough to offer the arch support your feet need.
Deep Heel Seat - the final yet very essential unit to look out for is an insole with a deep heel seal. This feature is vital because it adds to the cushioning impact experienced by your heel bone. The thicker the heel seat, the high the rate of shock absorption while you walk or run. This feature is vital also because it offers your feet extra stability to enhance your balance while you move.

Types Of Plantar Fasciitis Insoles
Orthotic Arch Supports - these insoles feature a flexible support platform that offers you support without feeling too stiff. It conforms to the curves of your feet to make you comfortable all day long and is excellent for the prevention of over-pronation or supination.
Cushioned Arch Supports - the level of support offered by a cushioned arch support is less than that of the orthotic support. These insoles feature a heel cup for maximum stability, and they also come with inbuilt arch support. They are made entirely from cushioned padding; thus, they're incredibly flexible.
Gel Insoles - these are insoles known for their shock absorption abilities. Generally more substantial than other insole types, the gel insole is excellent for use by people who love to undertake high-impact activities such as walking, running and other sporting activities. Their gel construction reduces the occurrence of foot fatigue and also increases energy returns.
Flat Insoles - also referred to as replacement insoles, these units are insoles designed to line the bottom of your shoe; thus, they have no arch support whatsoever. They replace sock liners, and they come in a variety of forms, some of them being made from wool, foam, leather, gel and other materials. If you need a quick sock liner replacement and do not require any foot support, this is the best option for you.
Sign Up Now
GET THE VERY BEST OF GEARHUNGRY STRAIGHT TO YOUR INBOX