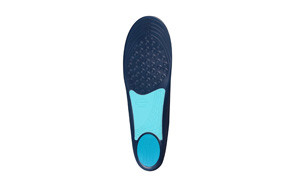 Dr. Scholl's Plantar Fasciitis Pain Relief Insoles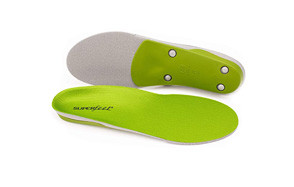 Superfeet GREEN Insoles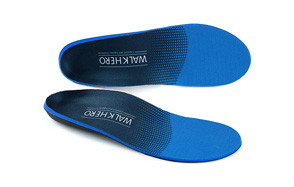 Walkhero Plantar Fasciitis Feet Insoles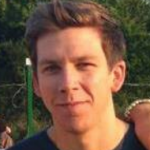 If you've ever felt a constant stabbing sensation or a dull, throbbing pain in your foot, you may have a vague idea about the intensity of Plantar Fasciitis. Luckily for sufferers of this painful condition, the best plantar fasciitis insoles are available on the market to help cushion each step you make, reducing the overall impact and pain you experience. These inserts also work great for extra foot support and aid in better walking motion. If you are on the lookout for the most top rated plantar fasciitis insoles, look no further than the list below that also some essential features to be considered before the purchase of such a product.
The Best Plantar Fasciitis Insole
Plantar Fasciitis Insoles Buying Guide
How We Chose Our Selection Of The Best Plantar Fasciitis Insoles
Brand - As a team, we looked at the various brand and manufacturers of insoles, analyzing each according to their design expertise. We selected some famous brands with decades of production to their name and also included some newer brands to ensure that readers got familiar with different options. The chosen brands are known to produce the best items every time; thus, we believe that their insoles are worthy investments for every reader.
Quality  - The quality of a plantar fasciitis insole lies in the materials used and its construction. They are meant to be durable and yet flexible at the same time, to deliver both stability and comfort during all your motion activities. For every item recommended, manufacturers did not compromise on the quality of their unit for cost or aesthetics; thus; every piece is guaranteed to be highly effective for a very long time.
Reviews - The feedback from users was the essential element we regarded when selecting our brands. This is because they have used the products the longest; thus, they have enough information on how it operates and its performance after regular usage. These comments help us identify the more durable units from the weaker models, making our list one of top quality and durable insoles.
Price - We acknowledge the different budgets of our readers, which is why we ensure that our list comprises items with a vast price range. The affordability of these units doesn't take away their high level of quality or reliability. A good number of these insoles perform better than some high-end versions and also last longer.
Features To Look For In Plantar Fasciitis Insoles
In a bid to get relief from plantar fasciitis, you might want to purchase an insole for your shoes. There are several brands around, with each promising to be the best for you. To find the perfect match for your feet, we recommend you give these features great consideration during your hunting process.
Fit - your insoles must be as close to your custom fitting as possible, for you to experience the best comfort levels. In the insole game, precision is equivalent to comfort; thus the closer the size of the insole is to your feet, the more support you get to experience. The trick to getting the perfect fit is to select an insole unit with different ranges of arch heights.
Cushioning - despite what many of us might think, our heels weren't designed for use on hard surfaces. To make our heels feel the comfort they deserve, the insoles we select must offer firm arch support through a well-cushioned layer of foam, often located at the top.
Foot Support - price is often directly related to the level of support you receive from your insole. The cheaper your unit, the less support you may receive. This being said, users are advised to look out for insole models that make use of molded arch's manufactured with materials such as plastic, as these materials are robust enough to offer the arch support your feet need.
Deep Heel Seat - the final yet very essential unit to look out for is an insole with a deep heel seal. This feature is vital because it adds to the cushioning impact experienced by your heel bone. The thicker the heel seat, the high the rate of shock absorption while you walk or run. This feature is vital also because it offers your feet extra stability to enhance your balance while you move.

Types Of Plantar Fasciitis Insoles
Orthotic Arch Supports - these insoles feature a flexible support platform that offers you support without feeling too stiff. It conforms to the curves of your feet to make you comfortable all day long and is excellent for the prevention of over-pronation or supination.
Cushioned Arch Supports - the level of support offered by a cushioned arch support is less than that of the orthotic support. These insoles feature a heel cup for maximum stability, and they also come with inbuilt arch support. They are made entirely from cushioned padding; thus, they're incredibly flexible.
Gel Insoles - these are insoles known for their shock absorption abilities. Generally more substantial than other insole types, the gel insole is excellent for use by people who love to undertake high-impact activities such as walking, running and other sporting activities. Their gel construction reduces the occurrence of foot fatigue and also increases energy returns.
Flat Insoles - also referred to as replacement insoles, these units are insoles designed to line the bottom of your shoe; thus, they have no arch support whatsoever. They replace sock liners, and they come in a variety of forms, some of them being made from wool, foam, leather, gel and other materials. If you need a quick sock liner replacement and do not require any foot support, this is the best option for you.