Best Soccer Cleats in 2022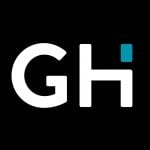 This product guide was written by GearHungry Staff
Last Updated
October 26, 2018
GearHungry Staff
GearHungry Staff posts are a compilation of work by various members of our editorial team. We update old articles regularly to provide you the most current information. You can learn more about our staff
here
.
GearHungry may earn a small commission from affiliate links in this article.
Learn more
For years now, young players all over the world have followed the soccer cleat choices of the stars. There's not a playground in the world where you won't see kids twisting and turning in a pair of Nikes or Adidas, recreating the tricks of CR7, Lionel Messi, Neymar, or Mo Salah. For many of them, it's the cleats that make the player, and if they buy the same cleats, they too will become a worldwide phenomenon. They're not wrong, either. The best soccer cleats of today have been designed with enhancing your game tenfold like never before. They don't just provide traction anymore, but also stability, support, speed, and performance. If you're looking to transform your game, then look no further at our picks for the most effective legend-makers on the market. It's time to get stuck in.
The Best Soccer Cleats
Adidas Performance Copa Mundial Soccer Cleats
And the ball's back in Adidas' possession (but this is the last time we'll mention it, as it could go on for a while), the Performance Copa Mundial Soccer Shoe is a legendary pair of soccer cleats that have more than likely been worn by every soccer-mad kid at least once for the last 50 years, and if they haven't worn it themselves, they instantly recognize it. Even looking at it brings back memories of cold Saturday mornings where the field was more mud than grass, and the paint of the goal frames was chipped away beyond belief.
But down to the actual shoe. It comes in a classic black design using full-grain that harks back to simpler, less soccer celebrity times and is complemented with a durable outsole that's perfect for natural grounds. Along with this, the lightweight die-cut EVA insole provides whole-game comfort, so you're sure to be a ninety-minute man. If you're serious about your soccer and feel like all these flashy designs don't matter in the slightest, then the quality and reliability of the Copa Mundial Soccer Shoe is a no-brainer. Be sure to also check out our list of the best football helmets for more great items like this.
Key Features:
Classic black and white design with iconic 3-stripes
Full grain leather upper with synthetic lining
Lightweight die-cut, comfortable EVA insole
Durable firm ground outsole
Perfect to wear on firm natural grounds
Specification:
Brand

Adidas

Model

COPA MUNDIAL-M

Weight

3 pounds
Adidas Predator 19.4 Firm Ground Soccer Cleats
Anyone who grew up playing soccer in the late 90s (post-Alan Shearer and his love of Umbros) and into the early 2000s will remember that – at one point – every kid in the playground wanted Adidas Predators, even if they'd never kicked a ball in their life. This is the culture that the Predator Soccer Cleat inspires and is still doing so now, over a decade later. Designed to tear up (not literally) firm ground, it's also soft and has an adaptable synthetic upper, which actually makes it effective in more than just one environment.
This is further encouraged with the flexible ground outsole, which works perfectly with the rest of the cleat to provide support, traction, and results on all types of ground, including aforementioned firm ground and long blade synthetic fiber – although normal people will just call it fake grass. The embossed material might just look like it's supposed to look cool, which it does, but there's more to it than that. With it, you'll get superior ball handling and control in even the tightest areas. Make no mistake about it, the Predator Soccer Cleats put you high on the food chain. Love sports footwear? Check out our review of the best Reebok shoes for our top picks.
Key Features:
Supportive sock like Primemesh upper
Control embossed forefoot grip for improved ball handling
Comfortable, breathable and moisture wicking
Anatomically designed for optimum fit and secure lockdown
Grippy sensation for ultimate traction
Specification:
Brand

Adidas

Model

BTG08

Weight

2 pounds
Adidas Performance Goletto VI FG Soccer Cleats
The Gear Hungry pick for the best value soccer cleats is the Adidas Performance Goletto VI, a soccer shoes that's ideal for firm-ground environments, making it ideal for synthetic turf as well as summer games on real grass, just like God intended us to play on. Its lightweight leather offers durability, while the snug fit gives you increased control over the ball and your movement.
This snug fit also provides you with the comfort required to last from the first to final whistle without succumbing to the ravages of blisters which can massively impact your game and could be the difference between being a last-minute hero and last-minute zero. The cleats themselves are molded into the sole, with adds greater traction on the hard ground, meaning you can channel your inner Messi with ease as you skip past the opposition and (hopefully) chip a cheeky goal gently into the back of the net. Sometimes, soccer cleats border on the extortionate, but the Adidas Performance provides you excellent quality at an unbeatable price. All Adidas shoes are known for that.
Key Features:
Lightweight synthetic leather for durability
Maximum traction on grass
All-game comfort
Snug fit
Specification:
Brand

Adidas

Model

Goletto VI FG-M

Weight

1.75 pounds
NIKE Hypervenom Phelon 3 DF FG Soccer Cleats
The battle keeps raging on between NIKE and Adidas but right now we're focusing on the NIKE Hypervenom Phelon 3 is a dynamic fit pair that is sure to make you feel like a Champions League star even if it's just a Sunday League game. The NikeSkin Technology provides the thinnest possible material for a superior touch and control so you'll never slice or sky it again (in theory). Furthermore, the stitched-in sock – which is where the dynamic fit gets its name – both protects the ankle from twisting and provides extra support in passing and shooting.
Along with this, there's a unique asymmetrical lacing system which allows for better, cleaning striking of the ball, something that could mean the difference between heartbreak and glory. You get a larger strike zone and don't need to worry about wonky shots catching off the tip of a lace. The cleats themselves are designed to be most effective on the firm ground with short grass, but can also be used on slightly-wet fields for when you need that extra hint of traction as you chase down each and every ball. You will want to have these always handy in your soccer backpack.
Key Features:
NikeSkin technology
Flywire cables for enhanced lockdown
Forefoot blade and studs
Plastic plate
Specification:
Brand

NIKE

Model

B07G4YNXL6

Weight

2 pounds
Adidas Nemeziz 17.3 FG Soccer Cleats
Moving on from the classic and into the future, this Adidas Nemeziz 17.3 FG Soccer Shoe is a quality piece of construction, despite perhaps making some soccer shoe purists turn away and wonder where we went wrong. But we'll ignore that for now and focus on what makes this boot so darn great. First, there's the responsive touch that allows optimum control over the ball like never before, while you'll also get explosive acceleration and direction change.
Unlike some kinds of soccer cleat, this is designed with every position in mind, even if the flash lends itself more to whipping wingers. Everybody from goalkeeper to striker can make the most of the design and transform their game as they may never have expected. Furthermore, the dual lock collar ensures stability and support, while the rubber sole provides comfort throughout the game, and means you'll be as fast and effective in the dying minutes as you were the early stages. If anything demonstrates the evolution of the soccer cleat, the clever, unruly and maybe a little arrogant Nemeziz 17.3 does it like no other. Our handy guide to the best Asics shoes features more great products like this.
Key Features:
Responsive touch for optimum ball control
Explosive acceleration and direction change
Dual lock collar
Rubber sole
Specification:
Brand

Adidas

Model

S80601

Weight

1.5 pounds
Adidas Freak X Carbon Mid Soccer Cleats
A cool looking pair of soccer cleats the Adidas Freak X Carbon Mid Football Shoe provides comfort and a lightweight feel that ensures everyone from defenders to strikers can enjoy the benefits of lacing up this pair of boots. What makes them stand out is their high-top design, which is sure to provide support in a game that is becoming more and more fast-paced at every level.
They certainly offer a little something for everybody. For flashing wingers, you have the style, the strikers, they provide a strong and durable material to ensure every shot is crisp and clean. If you're a midfielder, then you can rely on the comfort and make every pass count, while defenders will love the synthetic sole that helps provide traction when coming up against the fastest players in the game. And, if you're not a player yourself, but instead a parent and supporter, you'll be happy to know that they're easy to clean, too because your little soccer superstar needs to look the part week in and week out. Don't forget to also check our guide to the best Etnies shoes.
Key Features:
Comfortable interior
Lightweight material
Easy to clean
Excellent ankle support
Specification:
Brand

Adidas

Model

B07BGB9FFL

Weight

12 ounces
Adidas Nemeziz Messi 18.3 Firm Ground Soccer Cleats
Our second Adidas Nemeziz pick is named after the GOAT himself (sorry, Ronaldo fanboys). This Nemeziz Messi 18.3 Firm Ground Soccer Shoe is available in a number of colors, which your opponents will only see a flash of as you whizz and weave past them and leave them completely reevaluating their lives. In addition to looking the part, you'll need to actually act it, too though. Luckily you'll also have excellent ankle support and stability with the secure lockdown feature, designed to protect the speediest players from the not-so-speedy – which inevitably ends up in a clattering of knees, ankles, and the odd yelp of pain.
After wearing these soccer cleats for just a few minutes (or at least, after they've been worn-in) you'll recognize just why they've been named after Lionel Messi. The material provides both responsive touch and optimum ball control, making it feel like the ball is attached to your toe, while the lightweight design makes quick bursts and longer sprints feel like you're running on air. You might not be at the level of the Argentinian Magician just yet, you might never make it there at all, but with these, you'll get as close as you can. make sure you also check our tennis shoes review for more great products like this.
Key Features:
Secure lockdown and ankle stability
Responsive touch and optimum ball control
Lightweight design
Studs provide traction and increase agility
Specification:
Brand

Adidas

Model

DB2113

Weight

2 pounds
Soccer Cleats Buying Guide & FAQs
Features To Look For When Buying Soccer Cleats
Way back when before soccer spread across the planet thanks to TV deals and rights, and you would see random children in far-flung villages in Thailand sporting a Liverpool jersey, a lot of soccer was all about booting it away whenever danger presented itself. Since then, the game has changed dramatically, and there is a huge focus on the construction of soccer cleats that set them apart from the boots of the past. Now, there is a science behind crafting them to achieve the most controlled, accurate, secure and stable cleats possible, and this is what you need to look for when buying your new cleats.
They won't help you become a world beater overnight, but they will make the game just a little more enjoyable while you remember how to play.
Brand - The world of soccer is full of competing brands that manufacture and sell soccer cleats. When you're trying to make your decision over which brand to buy, you're best off going with one that has an existing reputation. Brands such as Adidas and NIKE have been around for years, so they know what they're doing, but if you have your own preference, then you can always pick that, too.
Material - In the past, soccer cleats were made from leather, but leather is heavy, and now cleats are made from synthetic materials that provide similar waterproofness but are much lighter. When you're playing a game that involves a lot of running, the last thing you want is for your feet to be weighted down.
Flexibility - Again, leather is not as flexible as other materials, which is why very few boots are made from leather now. Flexibility in soccer is essential due to the amount of twisting, turning, and bending your foot needs to do for ninety-minutes. If your cleats aren't flexible enough then your game will suffer.
Outsole - This is the bottom of the shoe and is where the studs are attached to. Back in the day, studs were screwed into the boot, but now they are molded into the design to provide better grip and more comfort. You can find rubber studs (or blades), as well as some boots that still use metal, at least on the tips, but the type of outsole will depend on the type of surface you're playing on.
Torsion - Coming from the Latin for 'to twist' torsion refers to how easy it is for you to, well, twist on the spot. In soccer at all levels, you need to be on your toes, ready to turn at any moment, and so you'll need cleats that do not catch in the turf or grass but instead allow you enough range of moment to turn on a dime. Otherwise, you'll be left in the dust as your opponents wind through the whole team and mock you with the classic and infuriating cupped ear that we all know and despise.
Shock Absorption - As you run, jog, or sprint across the ground, you need shock absorption to reduce the strain on the balls of your feet and your heels. This is true in whatever surface you play on but is doubly (maybe even triply) important on hard ground. The whole game of soccer is played with the feet, and if your feet are hurt or injured due to the hard ground, then you're unlikely to be a very effective player.
Control and Accuracy - Having excellent control and accuracy with the ball, even those who were in, the past, expected to just boot it to safety, such as center backs and goalkeepers is now crucial across the field. Players of all positions are expected to be able to control the ball when receiving a pass and reach the feet of their teammate every time. If your soccer cleats don't provide a little bit of assistance in this department, you could be resigned to the bench.
Soccer Cleats FAQs
Q: What are Soccer Cleats?
A: Soccer cleats are special types of shoe that are worn by soccer players. In both professional and amateur games, you are not permitted to play without soccer cleats, as they are worn as part of the overall 'uniform' of soccer, as well as providing safety for you and the other players due to their enhanced traction, stability, and control on the field.
Q: What does FG, AG and SG related to?
A: FG - Firm Ground - This refers to natural grass where the soil is hard and doesn't suffer a lot of - if any - rain. It's where the majority of soccer games are still played and what most boots are designed for. Typically, they'll have what is known as bladed cleats or conical cleats which help with gripping against the surface and provide you the best traction when needing to make explosive bursts of speed when required. This reduces the risk of injury and makes soccer more successful for you.
AG - Artificial Ground - To the disdain of many commentators across the world, artificial pitches are becoming more and more common in the professional and amateur game, and so manufacturers had to make changes accordingly. These cleats will give you the best traction on fake grass or turf, but should not be used anywhere else as they aren't designed for 'proper' grass and so could result in your twisting your ankle, slipping over, and injuring you or somebody else.
SG - Soft Ground - Soft Ground cleats are designed to slip into the surface for traction and should be used on the wet or damp ground. They share a large resemblance to general cleats of the past and will often have replaceable studs, but this is not a universal design and as manufacturers develop more advanced models, they are discovering new ways to make soft ground playing as safe and comfortable as it can be, without getting bogged down in the mud.
Q: What Is The Best Material For Soccer Cleats?
A: Once upon a time, the best material was leather as it was waterproof and durable enough to withstand the battering that soccer games of the past involved. Now though, manufacturers have (mostly) moved on from leather, except in some cases where the would be complete uproar among purists if they abandoned it altogether, such as the Copa Mundial.
Instead, soccer cleats are made with synthetic leather, which still provides the same amount of protection from the elements as leather, but is more lightweight, flexible and comfortable. Some cheaper cleats are made with a type of plastic, which while still effective, isn't as comfortable and could fall apart quicker.
Q: How Long Do Soccer Cleats Last?
A: The lifespan of your soccer cleats will depend on how well you take care of them as well as the quality of the brand, materials, and design. If you are playing a few times a week, you can expect them to last you for one season, and perhaps two at the very most, although you might want to change your cleats when the new season rolls around.
For those of you who don't play as often, your soccer cleat will last longer. Also, if you are or have a kid that's still growing, you might discover that soccer cleats won't last a season as they don't fit anymore. This is why it's advised not to spend hundreds of dollars during the teenage growing phase, and wait until they're fully grown to splash out.
Q: Do I Have To Wear Socks With Soccer Cleats?
A: Of course, you do. For one, you wouldn't be allowed to play without socks, and without socks, you run the risk of suffering an ankle injury due to the lack of support. There are some soccer cleats, such as those with Dynamic Fit that have a built-in sock, but this is merely to offer further support. We do not recommend playing soccer without any socks at all, besides, your shin guards would be exposed, which would make you look ridiculous.
Sign Up Now
GET THE VERY BEST OF GEARHUNGRY STRAIGHT TO YOUR INBOX