Best PS4 Accessories in 2021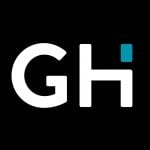 This product guide was written by GearHungry Staff
Published
October 30, 2018
GearHungry Staff
GearHungry Staff posts are a compilation of work by various members of our editorial team. We update old articles regularly to provide you the most current information. You can learn more about our staff
here
.
GearHungry may earn a small commission from affiliate links in this article.
Learn more
For gamers, there's no end of possibilities to enhance and improve the gaming experience. It could be a faster internet connection, it could be a comfortable gaming chair, it could be a noise canceling gaming headset, so all you hear is the sweet trumpets of victory. Of course, it could also be investing in some of the greatest accessories for your console. If you're looking to transform your gaming experience like never before, then you've come to the right place. With the holidays coming up, it's never been a better time to surprise your favorite gamer, even if that gamer is you. So get comfortable, switch on, lock 'n' load, and charge all guns blazing into our list of the very best PS4 accessories, it's time to level up your PS4 experience.
The Best PS4 Accessory
Seagate 2TB Game Drive PS4 Accessory




Top of the list of the best PS4 accessories is the Seagate 2TB Game Drive. Like other external hard drives on the market, it's designed to save disk space on your device, only its been specially designed to perform perfectly with the PS4 to enhance your gaming experience and is the solution to running low on storage space.
The PS4 comes with a substantial 500GB of space, but something this isn't enough. By connecting the Seagate Game Drive via USB, you'll be gifted an extra 2TB of space, which equals over 50 games so you'll never fret about not having space for any of the latest games. It's easy to set up and has a speedy operation, which will also work towards speeding up your console like it was brand new. When it comes to gaming, you can never have too much storage space, so liberate your console and get gaming.
Key Features:
Stores over 50 games
High-speed USB 3.0
Built and tested for PS4 for optimum performance
Simple and speedy setup
Specification:
Brand

Seagate

Model

STGD2000400

Weight

4.8 ounces
PlayStation VR PS4 Accessory




Gaming is an awesome way for some much-needed escapism in the modern world, and with Virtual Reality games now flooding the market, there's no better escapism than actually feeling like you're there. The specially designed Playstation VR is a must have for anyone who wants to feel fully immersed in their games, and will make you truly feel like you're there. Wherever there may be.
Designed with gamers in mind, this VR headset provides a variety of action-packed games and apps that are sure to keep you plugged into the matrix longer than you might have intended. It provides awesome and realistic graphics, and above all else makes you forget about any of your real-world problems, if only for a while. As far as cool PS4 accessories go, this is sure to be high on anybody's list and provides the perfect training for once the aliens descend and begin their invasion, you'll be more experienced than anybody else, so lead the way, commander.
Key Features:
Plug 'n' Play functionality for easy setup
Advanced VR display
3D audio technology
Precise motion capture for full immersion
Specification:
Brand

Sony

Weight

6.85 pounds
Pandaren Studded Anti-Slip Silicone Skin PS4 Accessory

When you get serious about gaming, you'll do anything to improve your performance. That could mean adding extra levers to your controllers, getting a better headset to hear your enemies, or in this case, making your controller easier to grip. The Pandaren Studded Anti-Slip Silicone Cover Skin Set goes over your DualShock controller and stops it from slipping out of your hand when you're in the heat of battle. Made from silicone, the surface is studded and feels completely solid in your hand. It also has the added benefit of protecting your controller from scratches, shocks, and water damage. 
Oh, and it comes with a set of eight FPS Pro thumb grips to make each movement more accurate. Add all this together and you can dramatically improve the performance of your controller. 
Key Features:
Made from silicone 
Studded surface 
Improves grip and control 
Eight FPS Pro thumb grips included 
Specification:
Brand

Pandaren

Weight

1.06 ounces
PDP Bluetooth Enabled Media Remote Control



If you use your PS4 as a complete media station, then you know how frustrating using your controller is when trying to Navigate Netflix, Youtube, or other apps. To solve this, PDP has developed a special PDP Bluetooth Enabled Media Remote Control to make everybody's life stress-free and easy, which makes it a perfect gift for gamers. Designed to help you breeze through apps and other features on your PS4, it's certainly one of the best Playstation accessories you can find.
Using Bluetooth connection as well as familiar and dedicated PS4 buttons, it's simple to use without feeling cheap and will feel just like using a regular gaming controller, only won't cramp up your hands after using it for too long. Awesomely convenient, ergonomic, and able to be synced seamlessly with your console, PS4 media management has never been easier.
Key Features:
Hassle-free remote
Fully compatible with most PS4 apps
Dedicated PS4 buttons for simple and familiar navigation
Press any key to wake remote up




Those of you who love to show off your gaming skills online to friends and strangers alike all over the world will absolutely love the PlayStation 4 Camera. This little gadget sits atop your TV or console and can help you stream every victory – as well as every defeat – with clarity, zero lag, and perfect sound ao you never leave anybody disappointed.
It's more than just a self-promotional tool, though. It will also revolutionize your gameplay and present an array of unique gaming experiences you've never seen before. In addition to this, you're also granted more control than ever with voice commands and facial recognition that ensures only the right people gain access. It works perfectly with movement-based games that don't require a controller and gives you the chance to exercise your options and bring a brand new dimension to your gaming.
Key Features:
Easy system navigation
Broadcasts your gaming experience
Innovative gameplay possibilities
Facial recognition login
Specification:
Brand

Sony

Weight

13.6 ounces
KontrolFreek FPS Freek Snipr Controller




There are few things more controller-smashingly irritating (to put it gently) than suffering through unreliable aiming and near-impossible control when battling through arenas and pwning n00bz like there's no tomorrow. It can ruin your K/D ratio, it can make you look much worse than you actually are, and it can ruin the intended enjoyment of the game altogether. You know you're good, why can't everyone else see that?
Of course, it's not you. It's the controller. It's always the controller, and so the KontrolFreek FPS Freek Snipr is the perfect remedy to putting you back at the top of the leaderboard where you belong. Its ergonomic design reduces thumb, wrist and hand strain, while the mechanics are designed to increase accuracy with all kinds of weapons. Offering unbeatable control and even more unbeatable results, this is one of those Playstation 4 accessories that you can't afford to miss out on any longer. Our guide to the best wireless gaming mouses features more great products like this.
Key Features:
Increased accuracy with long-range weapons
Rubberized convex pad for better control
Increases K/D ratio
Ergonomic to reduce wrist, hand, and thumb fatigue
Specification:
Brand

KontrolFreek

Weight

0.64 ounces
Logitech Driving Force Racing Wheel




For the petrol heads among us, we couldn't resist including a true racing experience that gives the opportunity to blast through circuits and streets all over the world all from the comfort of your own home. The Logitech Driving Force Racing Wheel is the latest step is immersive race-gaming technology and achieves the realism of car racing in a way you never thought possible.
This racing wheel has durable shifter and pedals, so you'll feel like the wind is rushing through your hair as you shift through the gears to ensure you cross the finish line first, while the on-wheel D-pad makes it easy to navigate through the game. If you love racing games, then why not make the experience as authentic as possible, all without having to take a pit stop, so rev yourself up and floor it.
Key Features:
Durable solid steel ball bearings, steel shifter, and pedals
Easy-access game controls
Realistic racing simulation
On-wheel D-pad
Specification:
Brand

Logitech

Model

941-000110

Weight

4.96 pounds
1-Year PlayStation Plus PSN Membership

What fun is gaming if you can't battle against friend or foe alike all over the world? The 1-Year PlayStation Plus Membership gives you unfettered access to the PS Network and packs more than merely online connectivity within its features. You'll also be gifted instant game collection, as well as discounts on the best and coolest new games.  
Truly, no one who plays PS4 should be without this, and the one-year membership gift card means you can sign up and forget about it until next year. At less than $100, the benefits are unrivaled when it comes to online multiplayer and other bonuses, so treat yourself – or someone else – and make the most of the PSN.
Key Features:
Instant Game Collection
Next-gen online multiplayer
New game discounts
Connect with friends and family
Specification:
Brand

Sony

Weight

1.6 ounces

If you play your PS4 without a good headset, you might as well live in the dark ages. It will literally change the way you view a game, the minute you put it on. You can hear enemies coming from behind you, hear the sound effects as they were intended, and perform better when you're playing online. A headset is a must-have PS4 accessory. We recommend buying the RUNMUS Gaming Headset if you're looking for something affordable that still delivers the goods. 
Running through the features, you can quickly see why this headset has over 50,000 reviews on Amazon. It offers 7.1 surround sound, anti-static noise cancellation on the mic, and multi-platform connectivity. The mic is super clear, so your teammates can hear as you bark instructions. Plus, they're surprisingly comfortable for a pair of headphones that cost less than $30.
Key Features:
7.1 Surround Sound 
50mm driver 
Anti-static noise cancellation 
Multi-platform connectivity 
Integrated LED lights 
Specification:
Brand

RUNMUS

Model

K2

Weight

12 ounces
Collective Minds Strike Pack F.P.S. Dominator Controller Adapter

Have you ever wondered how professional gamers win every time? Okay, there's definitely a level of talent and hours of practice required, but there's another reason. They have extra paddles on their controllers. Seems unfair right? Well, with the Collective Minds Strike Pack F.P.S. Dominator Controller Adapter, you can finally compete. This awesome PS4 accessory attaches to the back of your controller and gives you an extra two paddles that you can assign any button to. For example, you could program it as a rapid-fire button, allowing you to shoot faster than the enemy. It comes with hundreds of MOD combinations built-in. 
The Strike Pack comes with these MODs pre-installed, so you don't have to spend hundreds on a pro controller. You'll love the ergonomic design as well. It takes a bit of getting used to but after a while, you'll wonder why Sony didn't include these paddles on the DualShock controller.
Key Features:
Fits on a standard DualShock controller
Assign any button to the extra paddles 
Hundreds of MODs pre-installed 
Lag-free wired connection
Specification:
Brand

Collective Minds

Model

CM00082

Weight

6.3 ounces
OIVO PS4 Stand Cooling Fan Station

The OIVO PS4 Stand Cooling Fan Station is our favorite catch-all PS4 accessory. Ever heard the expression 'hit two birds with one stone'? Well, this cooling fan stand hits about five. Most customers buy it for its cooling power. Older PS4s are prone to overheat, especially if you're playing the newest games. Stand your PS4 (standard, Pro, or Slim) upright in this and the high-speed fans will keep it cool. Not only is cold air blowing through, keeping the internal components cool, but it also reduces the surface area of the console that is in contact with the floor. 
Another reason customers love the OIVO PS4 Stand Cooling Fan Station is that it keeps your gaming station tidy. The PS4 stands upright, there's space for two controllers, and it even has 12 game slots. It even charges the controllers whilst you're not using them, so they're always ready to play. What more could you want from a PS4 stand?
Key Features:
Two high-speed fans 
Fits PS4 standard, Slim, and Pro 
Two fast-charging controller slots 
12 game slots 
Specification:
Brand

OVIO

Model

TP4-1785

Weight

1.63 pounds
Sign Up Now
GET THE VERY BEST OF GEARHUNGRY STRAIGHT TO YOUR INBOX