Best Crossfit Gloves In 2022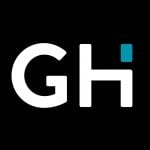 This product guide was written by GearHungry Staff
Last Updated
February 18, 2019
GearHungry Staff
GearHungry Staff posts are a compilation of work by various members of our editorial team. We update old articles regularly to provide you the most current information. You can learn more about our staff
here
.
GearHungry may earn a small commission from affiliate links in this article.
Learn more
Shopping online can be a deadly dance at times, but if you are looking to get the best Crossfit gloves online, then online shopping is one of the best options out there. Intense workouts are not for the feeble minded, neither are they for the people with blistered or festering hands. So, if you frequently carry out workouts that involve handlebars, deadlifts, kettlebells, and snatches among others, then you need to get yourself gloved up as soon as possible. As such, it is wise to search for the best Crossfit gloves you can get your hands on. It will save you the extra effort it takes to get a good grip on handlebars of all sorts and give you a pleasant workout experience altogether. The below list includes seven of the most top rated crossfit gloves on the market.
The Best Crossfit Glove
Bear KompleX 3 Hole Crossfit Gloves
All Crossfit enthusiasts who are looking to get in an upper body workout or two will surely understand the importance of getting the perfect grip on the handlebars. It is hard enough to leave the gym feeling like you got run over by a bus; throwing in some blisters would probably make it incredibly harder.
The good news is that the Bear KompleX 3 Hole Handgrips had unlocked the code when it comes to making the best handgrips on the market, maybe even on the planet. They come with a two hole and three-hole design that is fashioned from genuine leather that comes embedded with a custom-made wrist strap that will ensure that you are as comfortable as you can be and that your hands themselves are supported while underneath the buckle. Here is an added plus that you do not get every day, these Crossfit gloves will not cause any trauma to your hands as a whole, so say goodbye to marks gotten from a pair of gloves digging into your wrist.
The craftsmanship on these gloves is not meant for mere show and tell, the triple stitching detail on the gloves will ensure that you are fully supported when making use of these gloves; the high-grade leather itself is there to resist any slipping that may occur. Talk about a well thought out product. Be sure to combine this with cool CrossFit shoes from our list.
Key Features:
Two-hole and three finger options
Comes with a custom wrist strap for extra comfort and support
Made of superior anti-slip leather
Long lasting triple stitching
New Ventilated Crossfit Gloves with Built-In Wrist Wraps
Your whole palm will thank you when you start with these especially since they are some of the most top rated Crossfit gloves presently out on the market. You can rest assured that your hands will no longer feature tears, blisters or calluses as a whole. This is mostly because the gloves themselves fully cover up the palms as well the thumb and as such, there is little to no harm caused by your workout routine. The New Ventilated Lifting Gloves are fashioned from a material known as silicon printed neoprene which is a high-grade material which is handily resistant to water, toxic chemicals, heat, oil, and aging as a whole, as such it is probably one of the best materials out there for making Crossfit gloves. In addition to all this, the presence of its built-in wrist straps makes these gloves the best option for a high-grade training experience as it provides superior wrist support while performing cross-training among other workouts that put pressure on the hands and wrists. It does this by providing a sturdy grip by the reason of its one of a kind palm design of silicon printed neoprene, so you can probably triple your workload and still not break any skin.
All in all, this is a product that places the comfort of its users above all, and it partly achieves this with the use of wrist wraps which are tightened and loosened with Velcro and as such you can adjust the wristband for your comfort. In addition to that, the open hand design lets your hands breath and more air is equal to no bad odors, fewer washes and durable gloves in the long run. If you like working out, make sure you also check our guide to the best weightlifting gloves.
Key Features:
Built-in wrist straps
Full palm protection
Made with Silicon Printed Neoprene
Can be used by both men and women
Crossfit Gloves by Emerge
Crossfit has done many wonders for the fitness training of amateur athletes. Many old-school methods have been rediscovered and especially the exercise selection has led some recreational athletes in the right direction. For athletes who are very particular about their crossfit workout gear, this next protective workout gear is as useful as it is stylish. Believe us when we say that the Cross Training Fitness Gloves by Emerge does not just have to be a means to an end. Do not mistake its stellar design as a whole for a weakness in performance as this pair of Crossfit gloves come in a very handy design with breathable wrist wraps which deliver maximum protection for your palms, regardless of how far you push yourself as a whole. This altogether results in a pain-free workout for you and an absence of those pesky calluses, blisters among other workout related discomforts.
Sadly as many cross training gloves in the market are as uncomfortable as new shoes for the first couple of times you make use of them, this is what causes all those unwanted blisters. Luckily, Emerge certainly thought all of that through and came up with a more comfortable and durable design that features textured leather callus guards that are notably some of the easiest gloves to break in; this on its own makes this one of the most top rated Crossfit gloves on the market. The one thing you have to be wary of when picking out these vital workout accessories is that size does matter. Using the wrong size can end up decreasing the sturdiness of the grip as a whole. In light of that, it is advisable that you consult the sizing guide before making a purchase and when in doubt opt for a smaller size. Our handy guide to the best running gloves features more great products like this.
Key Features:
Comes with breathable grips
Anti-slip grip
100% money back guarantee
Extremely easy to break in
RIMSports Crossfit Gloves
If you check the current Crossfit gloves reviews, then you will be sure to find out that these are some of the most functional pieces of gym protective gear on the market. The RIMSports Gym Gloves are as versatile as they come, perfect for use by both men and women, and in addition to that, it is made of a unique lightweight material that makes for a comfortable workout experience as a whole. These multifunctional gloves can work on so many levels and be used for a number of activities such as, rowing, Crossfit training, weight lifting, biking, training grips and as support gloves among a number of other activities that require you to have adequate protection for your hands. An added plus is the fact that these gloves come in a non-slip design and as such provide a firmer hold.
When it comes to the overall design, these gloves are on the winning side of things, they come fingerless and are made from a highly breathable fabric that prevents that sweaty feeling that usually comes with the lifting of any kind. More so, the actual material used to make these is 100% leather as well as spandex which makes for all-around durability. In addition to this, they feature sturdy Velcro straps that hold the gloves in place while you have them on.
And the added advantage is that these actually come in a range of different colors and sizes for your convenience and liberty as a whole; so, you can be comfortable and stylish at the same time. Be sure to also check out our list of the best cycling gloves for more great items like this.
Key Features:
High quality
Multi-functionality
Comes in a wide range of colors and sizes
Highly breathable fabric made up of 100% leather and spandex
PHERAL FIT Natural Leather Hand Grips
If you have an active gym lifestyle and also want to take care of your palms as a whole then this is the  PHERAL FIT Natural Leather Hand Grips are for you, best believe that you will come out of every workout with blister and callus-free hands. In addition to this, the gloves offer up a generally improved grip, an anti-slip surface and a drastic reduction of injuries as a whole as a result of its rugged leather exterior. So, you can crank up the speed and intensity of your workout to the maximum while being rest assured that your palms can take it.
Though the PHERAL FIT Natural Leather hand grips are as sturdy as ever, they still ensure the overall comfort of users with the Pheral fitness hand grips that are smooth on the palm side. These generally guard against workout related calluses as well as blisters. In collaboration with the hand grips, the attached wrist wrap gives overall support and reduces any stress placed on the wrists as such you can say goodbye to sprains and other workout related injuries that could occur in the wrist area.
In addition to all this, it totally tackles the sweaty hands' issue through the use of an open design which ensures that enough air gets in and as a result, your hands can have the liberty to breathe as a whole. This also reduces the risk of your hands slipping and causing any injuries or accidents that could end up with someone getting hurt on any magnitude. If you know that this sounds like you at the moment, your bar work and your lifts will benefit greatly from this particular pair of Crossfit gloves.
To crown it all up, the manufacturers and distributors of this items are more than ready to admit when they are wrong and as such, if you are not completely satisfied with these gloves then you can get a full refund as long as you return it within 6 months. If you are usually wary of making online purchases talk less of buying Crossfit gloves online, this product was made for your peace of mind. So, what do you really have to lose? Find more great products like this by checking out our guide to the best boxing gloves.
Key Features:
Sturdy grip
Made for total comfort
Guaranteed a full refund within 6 months
Open design
Jerkfit Wodies Full Palm Protection Crossfit Gloves
As the name implies, the JerkFit WODies Full palm Protection Crossfit Gloves will provide your palms with as much protection as is needed during your workouts. This device comes in a multi-patented 2 in 1 design that is unlike anything on the market at the moment, additionally, it provides somewhat of a natural glide which altogether absorbs friction without causing you any discomfort at all.
As advised by the manufacturers, you need to be sure to measure your hands accurately before making a purchase, guessing or general estimation will not cut it in this case. For your general comfort and the functionality of these top-notch gloves, be sure to get the right fit; if not it could ruin your entire training or workout experience.
Nevertheless, you can put your trust in this product as it was provided for top-notch athletes, by athletes themselves and as such, their strengths are altogether concentrated in the most relevant areas. They themselves know the numerous challenges faced when trying to carry out a work out with sub-par gear and they know exactly what every gym enthusiast or athlete needs. For instance, they are specifically designed to decrease the occurrence of hand tearing which providing adequate support during workouts and you can count on these gloves to stand the test of time due to the fact that they are extremely durable.
The materials used to fashion the JerkFit WODies full palm protection are all top shelf quality and come in the form of hypoallergenic latex-free woven neoprene like elastic which provide a much-needed barrier against any surface solely for your comfort. In addition, these gloves are as user-friendly as they come, in other words, they are so easy to take care of. It is perfectly safe to throw them in the washer and dryer, be rest assured that they will come out in tip-top shape.
These top-rated Crossfit gloves are also specially designed to have somewhat of a natural glide when they come in contact with a bar and as such, they absorb all amounts of friction as a result of its grip-ridge technology consisting of tiny grooves that generally hold more chalk and as such makes for a stable grip. To crown it all up, these are customizable and as such, you can size up the finger holes yourself. Don't forget to also check our guide to the best kickboxing gloves.
Key Features:
Designed and built to last
Customizable design
Comes in a variety of sizes
Safe to be put in the washer and the dryer
Specification:
Brand

JerkFit

Weight

3.5 ounces
Sign Up Now
GET THE VERY BEST OF GEARHUNGRY STRAIGHT TO YOUR INBOX