Best Rugby Balls In 2022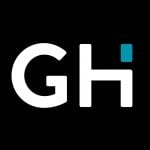 This product guide was written by GearHungry Staff
GearHungry Staff
GearHungry Staff posts are a compilation of work by various members of our editorial team. We update old articles regularly to provide you the most current information. You can learn more about our staff
here
.
GearHungry may earn a small commission from affiliate links in this article.
Learn more
If you've been recently inspired to get into the game after catching the Six Nations by chance or have stumbled upon the fact it's the Rugby World Cup this year, it makes sense you want to look at the best rugby ball so you can at least kind of look like you know what you're talking about come the opening game. (That's between Japan and Russia, by the way).
While not as popular as soccer or American Football, rugby is still a highly respected sport you'll find being played most places around the world. In fact, with the theatrics of soccer making the game a bit of a laughingstock among fans and non-fans alike, and American Football still not quite able to bridge the gap to the international stage just yet, perhaps it's the second most popular sport around.
This is great news for those who are bored of seeing the same old sports dominating the screens and inspiring an interest in rugby is a great way to experience some essential and memorable father son activities. With rugby, you can enjoy the hard-hitting joy of American Football combined with the tactical nuance of soccer, and you won't see any flailing or controversy, either, which is always nice to witness.
The Best Rugby Ball
Pro Impact Training Rugby Ball




The Pro Impact Training Rugby Ball is our number one pick for several reasons. It's a great way to introduce novices to the game by providing them a comfortable and easy-to-use option that allows them to get to grips with how rugby should be played. The durable outer cover is tough and aids with a strong grip, while the high quality materials – despite not living up to more professional models – are still sufficient for using it day in and day out while you perfect your craft.
These features make it the best rugby ball for practice, but it may also be suitable for casually competitive play with your friends and family, too, because that's how rugby becomes once everyone gets into it. However, it will require frequent inflation to maintain quality performance, so keep a pump handy if you don't use it for a while. Make sure you also check our guide to the best baseballs.
Key Features:
Durable outer cover ensures durability and strong, steady grip
Heavy-duty latex bladder increases bags integrity and reduces loss of air
High quality materials suitable for consistent use
Designed to hold tight spiral and provide consistent bounce
Variety of sizes available for all age groups
Suitable for clubs, schools, universities, and recreational play
Excellent option for those who are still learning to play
Requires frequent inflation to keep it at a suitable performance
Omega Precision Training Rugby Ball

If you're looking for a great value option, the Omega Precision Training Rugby Ball is an ideal pick for a reliable training ball to throw around the school or university fields or to take your kid out to teach them the basics. The durable 3 play construction and 9.5 – 10 PSI rating ensure a solid but manageable feel, while the dimpled surface provides that essential grip in a variety of conditions. The balanced weight allows for precise flight, and with a top grade rubber outer, you can trust it will last throughout the season and beyond.
It may lose air a little quicker than we'd like, but again, as long as you keep on top of it, this won't be a problem. If you love beach sports, check out our guide to the best beach volleyballs.
Key Features:
Durable 3 ply training ball with 9.5 – 10 PSI
Dimpled surface provides excellent grip
Balanced weight ensures superior flight and accuracy
Top grade rubber outer is resistant to damage
Suitable for all weather conditions
Hand-stitched construction ensures quality
Ideal for club, school, and junior rugby and also casual pick-up games
Loses air a little faster than we'd like it to
Gilbert USA Official Replica Rugby Ball

The Gilbert USA Official Replica Rugby Ball is the same you've seen on your TV which may have piqued your interest in the Gentleman's Game. decorated with the iconic Red, White, and Blue of the USA, it's the perfect gift for American rugby fans and offers the fantastic performance needed for enjoyable games, competitive or not.
It arrives deflated to minimize packaging, but blows up to full size to give you the right tools to show off everything you've learned through the years. It provides consistent accuracy necessary for punts, line outs, and drop goals, but there's still a feeling it may be a little on the expensive side, at least for a training ball. Still, if you like to represent the ol' US of A, this fast-shipping rugby ball is a fine addition to your garage of tumbling balls of all shapes and sizes. Our handy guide to the best soccer balls features more great products like this. 
Key Features:
Synthetic latex bladder ensures long-lasting inflation
Full-sized design for both competitive and casual play
Arrives deflated to minimize packaging weight and size
Consistent accuracy and spin for excellent performance when used
Specification:
Brand

Gilbert

Model

GIL151

Weight

15.5 ounces
Officially licensed design helps you look the part
Super speedy shipping for immediate use
Quality outer material ensures secure and stable grip
Expensive when compared to training options
Gilbert Photon Match Rugby Ball

Our first example of the famous English rugby ball manufacturer, the Gilbert Photon Match Rugby Ball is one of the best picks around for when game day arrives. It boasts a patented Truflight bladder to improve aerodynamics and ultimate balance, while also contributing a longer soaring flight. It also performs better when kicked thanks the valve stitched into the seam, and the 9.5 – 10 PSI delivers quality performance and superb pressure for marvelous consistency.
Available in sizes 4 and 5, it's ideal for those getting more serious about rugby, and while the markings will wear off a little quicker than we'd like, this won't matter to you when you're scoring try after try, covered in mud and glory. Don't forget to also check our guide to the best tennis balls.
Key Features:
Patented Truflight bladder improves aerodynamics for ultimate balance and a longer flight
Valve stitched into seam of the ball for better performance especially when kicked
World Rugby (formerly International Rugby Board) approved
9.5 – 10 PSI ensures quality pressure for excellent performance
Specification:
Brand

Gilbert

Model

GIL319-5AMMY-P

Weight

15.2 ounces
Sizes 4 or 5 are ideal for adult and teen rugby games
Superb texture provides sufficient grip
Easy to inflate
Pattern design wears off quickly
Pro Impact Match Rugby Ball

The Pro Impact Match Rugby Ball is an upgrade from our best choice and is suited better to competitive play where high performance is a must. Like the Training ball, the surface is easy to grip and its quality construction prevent air leakage and helps it maintain its shape at the bottom of a scrum.
This quality continues around the outer with tighter, stronger seams capable of handling the toughest, roughest games you'll encounter. It's also available in both white and yellow for year-round play and consistent visibility both in the air and on the ground. Again, though, it doesn't hold air so well, and like the Pro Impact Training Ball, we'd advise keeping a pump close at hand. Find more great products like this by checking out our guide to the best basketballs.
Key Features:
Quality surface is durable and easy to grip
High-quality construction maintains shape, retains air, and ensures a consistent bounce
Tighter, stronger seams able to withstand vigorous kicking and passing on match-days
Heavy-duty latex bladder upholds integrity of the ball
Specification:
Brand

Pro Impact

Weight

1 pounds
2 color options available for summer and winter play
Size 5 ensures suitable size for competitive games and pick ups
Decent price for more serious rugby players
May require an air pump on hand after more intense and frequent use
Rhino Rugby Cyclone Training Ball

The Rhino Rugby Cyclone Training Ball boasts a unique 3D grip pattern to help improve players' handling in a variety of conditions. Combine this with the hand-stitched construction to ensure precision and accuracy, and you've got yourself a marvelous option.
It's durable enough for both training and pick-up games, but the full-sized design makes it perfect for that authentic feeling even if you're just having a quick game at the park whether. For kids making the step up from junior to adult, this is a suitable option to ease them in. The only real problem with it is that it's so popular, you might struggle to get your hands on it, but all this does is solidify it as a top-quality training rugby ball ideal for perfecting the finer demands of the game. You may also like to check our guide to the best bowling balls.
Key Features:
Unique large 3D grip pattern makes it easy to hold
Durable construction is suitable for intense training sessions and pick-up games
Constructed uses a blend of natural and synthetic rubber
Hand-stitched manufacturing helps retain air and increases precision
Specification:
Brand

Rhino Rugby

Weight

1 pounds
Ideal for entry-level teams and solo beginners
Excellent option to use in wet weather
Full-sized for a better, more authentic experience
Popular option can be a little hard to find in stock
Adidas Torpedo X-EBIT Rugby Ball

With an accuracy-enhancing hand-stitched design, the Adidas Torpedo X-EBIT Rugby Ball is a great choice for training and competitive matches. As expected from Adidas, the rubber construction and latex bladder deliver premium quality while the bold graphics are dynamic and vivid for easy visibility. The dimpled surface eases the pressure and abuse it may suffer from intense games, which is perfect for official 15-a-side games, sevens, or just touch rugby to improve nimbleness and footwork.
However, it's not available in smaller sizes, so junior and beginner players will have to make do with other options. This ball is such a champion, though, that this may just drive to keep going until they can get their hands on it themselves. Love this product? Check out our review of the best golf balls for our top picks. 
Key Features:
Hand-stitched design delivers accurate kicking and passing
Bold spiral graphic is easy to see in motion and on the floor
Rubber construction and latex bladder provide premium quality
Suitable for 15-a-side, sevens, and touch rugby
Specification:
Brand

adidas

Weight

15.2 ounces
Special heavy nozzle
Dimpled surface capable of withstanding demanding competition
Arrives not fully pumped up to save on weight and space
Not available in smaller sizes for junior rugby
Gilbert Heritage Leather Rugby Ball

Our final and premium pick for the best rugby ball is a little different from our other choices. The Gilbert Heritage Leather Rugby Ball is less of a plaything and more of an ornament, but that shouldn't detract from it needing to be in your hands. The brown leather is reminiscent of classic rugby balls of the past and harks back to the same design William Gilbert first used to create the original rugby ball. It boasts an elegant design, and as it's only available in the adult size 5, it maintains the authenticity you crave.
You won't be able to play a pick-up game with it, but you won't want to. Instead, it can sit proudly in your house or office (matched with a wooden stand), or you can take it to your next game to see if you can wrangle an autograph from one of the modern greats. A superb gift for fans, it would be welcomed into the hands of anybody who lives, breathes, and sleeps the game. You may also like some of the best bocce ball sets from our list, so check them out.
Key Features:
100% synthetic leather construction is long-lasting and robust
Laced valve opening mimics original style
Size 5 provides authentic look
Printed markings keep it looking sophisticated and classic
Specification:
Brand

Gilbert

Weight

1 pounds
Excellent commemorative gift for coaches or autographing
Can be matched with wooden stand for better stability
Traditional design suitable for display in study, bedroom, or office
Designed for display and casual recreation only
Rugby Ball Buying Guide
How We Chose Our Selection Of Rugby Balls
We would have loved to get out onto the field and test out these rugby balls for ourselves, but last-minute injuries and terrible weather made that impossible. Instead, we fell back on our tried and tested alternatives. Here's how we chose our selection of rugby balls.

Reviews - Rugby ball reviews helped us to get an idea of the feel, flight, accuracy, and consistency of the ball. They also gave us an insight into the quality of construction and how well the balls kept air, which is arguably the most important thing.,
Brand - Any rugby fan could name the best and most reliable brands around, and we kept this in mind when making our selection. However, we also realized it would be too easy to pick a selection from just one brand. To overcome this, we sprinkled our list with a wide variety of brands to make ensure we didn't miss any gems.
Features To Look For In Rugby Balls
Finding the right rugby gear for both practice and proper games is crucial, but before you make your final decision, make sure you look at these key features to look out for so you know you're finding the right rugby ball for what you, your kid, or your team needs.
Size - While some of you may have heard size doesn't matter a few times in life, it does when thinking about which rugby ball to use. This is because different sizes are suitable for different age groups.
For example, a size 5 rugby ball would be unsuitable for juniors, as it would be too large to hold and maybe even too heavy for them to kick accurately. Likewise, a size 3 rugby ball is not ideal for adults and kids over 14 years old. When selecting which rugby ball you want, make sure you select it for the right age group.
The sizes are:
Size 3 - for kids up to 9 years old
Size 4 - for junior rugby between ages 10 and 14
Size 4.5 - for women's rugby age 15 and above
Size 5 - for senior rugby age 15 and above
However, these is an exception to this rule, but only in unique circumstances. A smaller ball can be useful when working on tactics and skills as it increases control and accuracy of the kicks and throws to make players better. This is similar to what some coaches do in soccer.

Material - When searching for your rugby ball you will find ones made from a variety of materials. This can be leather, synthetic leather, rubber, cotton or polyester. The material on the ply determines how the ball responds when kicked and concerns accuracy, flight, and distance. Some materials are better suited for kicking than others because of the energy transfer.
The material may also affect the purpose of the ball. You're unlikely to find rubber balls used in competitive games, but for easy pick-up games and practice, they may be better value for money.
Grip - Because rugby is played with the hands, you want to find the ball with the best grip. This should make it easy to catch, carry, and pass without it slipping from your fingers, but it also shouldn't provide too much friction on your skin, cleats, or against the field surface.
Some balls have dimples to increase the grip, but this is usually with rubber outer skins. You will not see this as much with traditional rugby balls, as they use leather construction.
Sources:
The Gilbert Story - Gilbert Rugby
Rugby Ball Buying Guide - Sports Ball Shop
Sign Up Now
GET THE VERY BEST OF GEARHUNGRY STRAIGHT TO YOUR INBOX