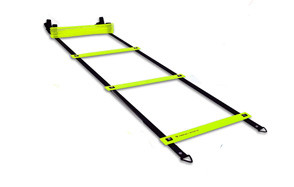 Profect Sports - Pro Agility Ladder and Cones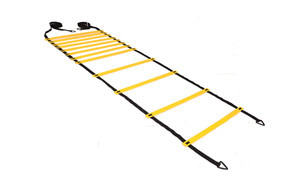 CANPPNY Speed Agility Training Kit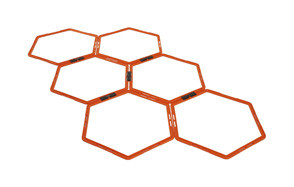 Yes4All Hexagonal Speed & Agility Rings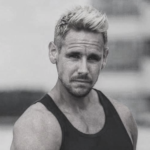 How many times a week do you perform exercises to improve your agility or coordination? If the answer is "few" or "none", you are not very different from most people. Finding the right type of workout can be pretty stressful, especially one that is simultaneously fun, engaging and burns fat. If you are in that bind right now, then perhaps the best exercise to try out is one that uses the best agility ladder? They're not only very affordable but also aid with improving speed and agility while burning calories – which explains why they are sometimes referred to as speed ladders. This is exactly the type of equipment that you can add to your current workout routine without any disruption. However, as there are many agility ladders on the market to choose from, it is completely understandable that finding the most suitable one for your fitness requirements might be tricky. Especially as a beginner, knowing what makes one ladder better than the rest requires some time and research; heck, even pros get it wrong too. Lucky for you, you have us. Below is a list of the absolute best and super affordable agility ladders for you to get. This is one fitness decision you'll never regret making.
The Best Agility Ladder
Agility Ladder Buying Guide & FAQ
Tips When Using An Agility Ladder
Start simple and work your way up.
When running, remember that the more time your feet stay on the ground, the less force you'll produce over time. For optimum results, try to fire off the group with each step, as though running on hot coals.
Utilize Intervals, especially when starting out. Try 30 seconds on and then 30 seconds rest at first and as you get used to this form of working out; you can increase it to 45 seconds on and off and maybe even 60 seconds on and off, till you find the pace that works for you.
Keep your body upright when running.
Maintain an even rhythm.
Like with most exercises, always stretch before and after.

5 Agility Ladder Workout Ideas
Cross Over Run - When using exercise equipment such as agility ladders, the last thing you want to do is get repetitive. In order to keep your workouts fresh and interesting, you have to mix it up to prevent boredom and to achieve optimum results. With that in mind, here are five different workout ideas to consider when using your speed ladder.
Cross Over Run is a great workout idea and incredibly easy to get started. The cross over run, as the name implies, is a sideways run while crossing your feet, with one foot touching in each box as you go.
Here's a video to help guide you:

Side Straddle Hop - The Side straddle hop is a quick succession of movements where you hop in and out of each box with each both feet opening and closing at every hop.  This is one of the most common ways to use the agility ladder. Have a look below:
In & Out - For this routine, you face the ladder and ensure that you touch each box with both feet before stepping out and proceeding to the next box. This is also one of the most effective ways to use the ladder.
Super easy, right? Watch to the tutorial below to be certain:
Centipede - With the centipede drill, you start by moving to face the ladder. It's quite similar to the In and Out drill because you utilize both feet in quick, precise movements.
However, instead of taking to steps in and two steps out as you do with the In and Out drill, here, you take two steps in, two steps over and two steps out. Repeat till satisfied.
Single Leg Shuffle - With this workout, facing forward, you touch each box only one foot, while the foot outside enables you to keep up the pace. Keep going till you get the hang of it. Take a look at the video below to understand the drill perfectly:
Agility Ladder FAQ
Q: What Is An Agility Ladder?
A: An agility ladder is a rollable or foldable ladder that you can spread out on the floor. Sounds easy, right? That's because it is. No stress, no hassle – all you need is your ladder.
Q: How Long Is An Agility Ladder?
A: Agility Ladders typically vary in length but the most common ladders are typically between 15 to 30 feet long and usually 20 inches wide. The beauty of agility ladders is that they come in various lengths and sizes and at the end of the day, you can choose which length works for best for you. However, make sure not to stray too far away from the standard length.
Q: What Muscles Do Agility Ladders Work?
A: Besides being a great option for overall fat burning, agility ladders are also great at targeting certain muscle groups. For starters, like most jumping exercises the speed ladders are great for working your hamstrings and quads. Having strong quads and hamstrings have their benefits but some of the most important benefits are that it helps you run faster, it decreases the risk of exercise injury and it reduces knee pains, ligament tears, and back pain.
Agility Ladders also target the hip flexors which are essential if increasing your speed is on your mind. Improved speed leads to improved balance, increased flexibility and faster response time. Speed ladders are also highly beneficial to the glutes and back muscles, which not only helps you improve your endurance but is actually helpful in everyday activities. A stronger back makes mobility, lifting, and movement a lot easier. What's more, it also improves posture.
The beauty of agility ladders is not just that it is easy to get a handle of but they target many essential muscle groups and their benefits are seemingly beyond the limit.

Q: What Are The Benefits Of Using An Agility Ladder?
A: The beauty of this type of exercise is that it provides individuals with a lot more rewards than losing weight. Not only is a leaner and more capable body at your disposable as a result of this agility training, but the holistic benefits also seep into your life outside the gym and outside training. Not only are you consistently in a better mood but your self-confidence also noticeably improves. Besides the aforementioned factors, here are other benefits of using an agility ladder.
Better Balance And Coordination
Training with speed ladders helps develop balance while undertaking rapid and dynamic motion. The consistent adoption of quick start and stop movements, enable the body to function easier a unified entity.  This undoubtedly improves balance and coordination as a result of the body working in better sync.
Mental-Physical Connection
Agility training typically encourages the body to respond faster to unforeseen stimuli. With practice and repetition, the body becomes more fluid, allowing for easier and coordinated transitions, thereby enabling the body to react to unexpected stimuli the mind or brain picks up.
As previously mentioned, agility ladder training helps to improve flexibility, increase coordination, strengthen back muscles and toughen the hip flexors, all of these means that the chances of getting injured while exercising are greatly reduced.
Due to the nature of agility training, which focuses on developing the musculoskeletal system, this greatly reduces the amount of time required to recover from energy depletion and sore muscles as a result of exercise.
More Results In Less Time
Using Agility ladders definitely allows you to see more results in a shorter amount of time. As previously said, the speed ladders are simply one of the best choices to consider when looking burn fat and calories. As a result of the improved recovery time, this reduces the chances of burning out after days or weeks of exercising, this allows the individual to keep pushing on a lot more consistently than they would with other types of exercise, thereby, allowing them to see results sooner. Furthermore, the increased speed allows the individual to go through more exercises in an allocated amount of time, ensuring more work gets done, resulting in more results.
Sources:
How to Improve Your Balance - Wikihow
4 Must Try Cardio Workouts - Webmd