Best Agility Ladders In 2022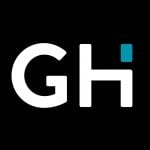 This product guide was written by GearHungry Staff
Last Updated
January 14, 2019
GearHungry Staff
GearHungry Staff posts are a compilation of work by various members of our editorial team. We update old articles regularly to provide you the most current information. You can learn more about our staff
here
.
GearHungry may earn a small commission from affiliate links in this article.
Learn more
How many times a week do you perform exercises to improve your agility or coordination? If the answer is "few" or "none", you are not very different from most people. Finding the right type of workout can be pretty stressful, especially one that is simultaneously fun, engaging and burns fat. If you are in that bind right now, then perhaps the best exercise to try out is one that uses the best agility ladder? They're not only very affordable but also aid with improving speed and agility while burning calories – which explains why they are sometimes referred to as speed ladders. This is exactly the type of equipment that you can add to your current workout routine without any disruption. However, as there are many agility ladders on the market to choose from, it is completely understandable that finding the most suitable one for your fitness requirements might be tricky. Especially as a beginner, knowing what makes one ladder better than the rest requires some time and research; heck, even pros get it wrong too. Lucky for you, you have us. Below is a list of the absolute best and super affordable agility ladders for you to get. This is one fitness decision you'll never regret making.
The Best Agility Ladder
Profect Sports – Pro Agility Ladder and Cones
Agility and fitness go hand-in-hand. If you want to turn your body into an athletic machine, you need to focus on both. Your cardio can be out-of-this-world but without amazing agility, it's hard to turn that into higher performance in a sports setting. This Pro Agility Ladder and Cones from Profect Sports is the ultimate product to improve your agility. This type of product is used in most sport training sessions, especially in sports like soccer where agility is everything. 
The main attraction is the 15-foot agility ladder. Unlike cheaper agility ladders, this one has riveted straps, durable lungs, and comes with four metal hooks to keep it secure on the ground. Each rung is perfectly spaced apart and the straps are designed to be tangle-free. You also get 12 flexible plastic cones, which add a huge amount of versatility to your training sessions, and a zippered bag to keep it all together.
Key Features:
15-foot ladder 
12 flexible cones 
Four metal hooks 
Zippered bag 
Available in four colors
Specification:
Brand

Profect Sports

Weight

3.6 pounds
GHB Pro Agility Training Ladder
The beauty of owning an agility ladder is due to its compact nature. You can perform both outdoors or indoors, anywhere and everywhere as the tool is very easy to carry. So, if there's any agility ladder you need when concerning versatility, it's the GHB Pro Agility Training Ladder. Along with being versatile, this ladder is made with peerless and long-lasting materials and can be used with different types of exercises and sports.
The pro agility training ladder is great to consider for its ability to hasten injury recovery which in turn allows you to get more done in the long run; this is probably why it is favored by a lot of coaches. What's more encouraging is that it helps you improve your cardio workouts while also enabling effective resistance and toning. It also comes with a durable carrying bag for easy transportation. You will like it more than your stepper machine.
When it comes to choosing agility ladders, you also have to remember that while the ladder can certainly help improve injury recovery time, its benefits also have full body capacity. And what we love about this product is its ease of use quick assembling. Also, its size, color options, adjustable runs, and portability are also highly commended by many users. At the end of the day, it is considered a great training tool with seemingly unlimited benefits.
Key Features:
Equipped with a carry bag
12 plastic rungs
Overall length: 20 feet
Speed Flat Rung
Specification:
Brand

GHB

Weight

1.6 pounds
CANPPNY Speed Agility Training Kit
The CANPPNY Speed Agility Training Kit is one of our favorite training kits on the market. As we're focusing on agility ladders in this guide, we'll mention that first. At 20-feet, this is one of the longest agility ladders on this list, giving you more space to train. The longer the ladder, the harder it is to complete at speed. It has 12 rungs that are completely adjustable, so you can change the space in between them for different exercises. 
In addition to the ladder, you get five premium-quality cones (ideal for soccer training) and a resistance parachute. The parachute is, by far, our favorite thing about this training kit. It provides around 11-33 pounds of resistance, making it much harder to run through the agility ladder. This innovative addition to this set is what helps it stand out from other similar products.
Key Features:
20-foot ladder 
12 adjustable rungs 
Five cones 
Parachute that adds 11-33 pounds of resistance
Carry bag included
Specification:
Brand

CANPPNY

Weight

1.8 pounds
SKLZ Quick Agility Ladder
Say goodbye to expensive gym enrolments fees and head straight to the third ladder on our list, the SKLZ Quick Ladder. This is the optimum option if you want to get working on improving your endurance. Not only is this specific ladder durable but it is also dependable and the perfect option for the everyday man. You don't need to be an athlete to use this SKLZ ladder effectively, but you can trust that you would get results as though you've been training professionally your whole life.
With repeated and consistent use, the ladder helps enhance body control, rhythm and improves balance thanks to its 11 heavy-duty plastic rungs which are 15″ long and 17″ wide. The SKLZ Quick ladder also provides you with the opportunity to not only burn extra calories but also sculpt strong muscles. You can also use this ladder to develop core skills that improve your endurance which will help with other fitness routines and exercises.
While only slightly more expensive than other agility ladders, it's worth the bang for its buck. With this ladder, you can consider the money spent an investment into a better, fitter and healthier future. If you love working out, make sure you also check our guide to the best assault bikes.
Key Features:
11 heavy-duty plastic rungs
Improves agility and acceleration
17" and is 15' long
Specification:
Brand

SKLZ

Model

0124

Weight

2.01 pounds
Yes4All Hexagonal Speed & Agility Rings
Not all agility ladders are the same. We're always looking for products with an innovative take on an original idea. The Yes4All Speed & Agility Rings are just that. Instead of being laid out like a ladder, this is a set of hexagonal rings that you can configure in loads of different ways, to perform different exercises. Each ring has a diameter of 19 inches and comes with connector clips, so you can attach them however you like. 
Agility rings like these are often used in soccer training because they allow the user to practice moving from side to side quickly. They're made from ultra-durable plastic, are lightweight enough to carry around easily, and come with a carrying bag. We also like the fact that they come in two bright colors, so you can easily see them on the ground.
Key Features:
Six hexagonal rings 
Diameter – 19-inches 
Easy-to-use connector clips 
Available in two bright colors
Specification:
Brand

Yes4All

Weight

4 pounds
Bltzpro Cones & Agility Ladder Speed Practice Kit
Whether you're a professional athlete or you just want to improve your coordination, this kit from Bltzpro is an essential buy. It's designed mainly for soccer but the equipment translates to almost every sport or physical activity. The agility ladder included in this kit is one of the best around. It's 16-foot long, which gives you plenty of space to really build up a sweat with one rep. Plus, the extra-thick durable rungs are adjustable, so you can adjust the distance between each step and change the difficulty level as you progress. 
In addition to the ladder, you get 12 sports cones. These are ideal for creating extra courses to add a level of difficulty to the session. You also get two bags to carry the cones and ladder and four anchors to keep the ladder firmly in place on the ground. Basically, you get everything you need to set up a high-intensity agility-based training session in your backyard.
Key Features:
16-foot agility ladder
12 sports cones 
Two carry bags included 
Four anchors included 
Available in three colors 
Ebook with 24 agility drills
Specification:
Brand

Bltzpro

Weight

3 pounds
Invincible Fitness Agility Ladder Training Equipment Set
You don't need to go to an expensive gym to get in shape and you don't need a personal trainer to improve your agility. You can do all of this in your backyard or at the local park. You just need the right equipment. The Invincible Fitness Agility Ladder Training Equipment Set has everything you need to get started. The main attraction is a 15-foot agility ladder that has 11 highly durable rungs set at the perfect distance apart to increase your agility. Unfortunately, unlike other agility ladders, the rungs aren't adjustable. 
You also get 10 sports cones and three-loop resistance bands. This extra equipment makes it possible to achieve a full-body workout in your backyard. There's a bunch of different exercises you can perform, without the need for complicated machines or someone shouting in your ear. One thing we love about this set is that it comes with two ebooks, full of agility drills and workouts to get you started.
Key Features:
15-foot ladder 
Non-adjustable rungs
10 sports cones 
Four metal hooks
Three loop resistance bands 
Two ebooks
Specification:
Brand

Invincible Fitness

Weight

3.1 pounds
Agility Ladder Buying Guide & FAQ
Tips When Using An Agility Ladder
Start simple and work your way up.
When running, remember that the more time your feet stay on the ground, the less force you'll produce over time. For optimum results, try to fire off the group with each step, as though running on hot coals.
Utilize Intervals, especially when starting out. Try 30 seconds on and then 30 seconds rest at first and as you get used to this form of working out; you can increase it to 45 seconds on and off and maybe even 60 seconds on and off, till you find the pace that works for you.
Keep your body upright when running.
Maintain an even rhythm.
Like with most exercises, always stretch before and after.
5 Agility Ladder Workout Ideas
Cross Over Run - When using exercise equipment such as agility ladders, the last thing you want to do is get repetitive. In order to keep your workouts fresh and interesting, you have to mix it up to prevent boredom and to achieve optimum results. With that in mind, here are five different workout ideas to consider when using your speed ladder.
Cross Over Run is a great workout idea and incredibly easy to get started. The cross over run, as the name implies, is a sideways run while crossing your feet, with one foot touching in each box as you go.
Side Straddle Hop - The Side straddle hop is a quick succession of movements where you hop in and out of each box with each both feet opening and closing at every hop.  This is one of the most common ways to use the agility ladder. Have a look below:
In & Out - For this routine, you face the ladder and ensure that you touch each box with both feet before stepping out and proceeding to the next box. This is also one of the most effective ways to use the ladder.
Centipede - With the centipede drill, you start by moving to face the ladder. It's quite similar to the In and Out drill because you utilize both feet in quick, precise movements.
However, instead of taking to steps in and two steps out as you do with the In and Out drill, here, you take two steps in, two steps over and two steps out. Repeat till satisfied.
Single Leg Shuffle - With this workout, facing forward, you touch each box only one foot, while the foot outside enables you to keep up the pace. Keep going till you get the hang of it. Take a look at the video below to understand the drill perfectly:
Agility Ladder FAQ
Q: What Is An Agility Ladder?
A: An agility ladder is a rollable or foldable ladder that you can spread out on the floor. Sounds easy, right? That's because it is. No stress, no hassle – all you need is your ladder.
Q: How Long Is An Agility Ladder?
A: Agility Ladders typically vary in length but the most common ladders are typically between 15 to 30 feet long and usually 20 inches wide. The beauty of agility ladders is that they come in various lengths and sizes and at the end of the day, you can choose which length works for best for you. However, make sure not to stray too far away from the standard length.
Q: What Muscles Do Agility Ladders Work?
A: Besides being a great option for overall fat burning, agility ladders are also great at targeting certain muscle groups. For starters, like most jumping exercises the speed ladders are great for working your hamstrings and quads. Having strong quads and hamstrings have their benefits but some of the most important benefits are that it helps you run faster, it decreases the risk of exercise injury and it reduces knee pains, ligament tears, and back pain.
Agility Ladders also target the hip flexors which are essential if increasing your speed is on your mind. Improved speed leads to improved balance, increased flexibility and faster response time. Speed ladders are also highly beneficial to the glutes and back muscles, which not only helps you improve your endurance but is actually helpful in everyday activities. A stronger back makes mobility, lifting, and movement a lot easier. What's more, it also improves posture.
The beauty of agility ladders is not just that it is easy to get a handle of but they target many essential muscle groups and their benefits are seemingly beyond the limit.
Q: What Are The Benefits Of Using An Agility Ladder?
A: The beauty of this type of exercise is that it provides individuals with a lot more rewards than losing weight. Not only is a leaner and more capable body at your disposable as a result of this agility training, but the holistic benefits also seep into your life outside the gym and outside training. Not only are you consistently in a better mood but your self-confidence also noticeably improves. Besides the aforementioned factors, here are other benefits of using an agility ladder.
Better Balance And Coordination
Training with speed ladders helps develop balance while undertaking rapid and dynamic motion. The consistent adoption of quick start and stop movements, enable the body to function easier a unified entity.  This undoubtedly improves balance and coordination as a result of the body working in better sync.
Mental-Physical Connection
Agility training typically encourages the body to respond faster to unforeseen stimuli. With practice and repetition, the body becomes more fluid, allowing for easier and coordinated transitions, thereby enabling the body to react to unexpected stimuli the mind or brain picks up.
As previously mentioned, agility ladder training helps to improve flexibility, increase coordination, strengthen back muscles and toughen the hip flexors, all of these means that the chances of getting injured while exercising are greatly reduced.
Due to the nature of agility training, which focuses on developing the musculoskeletal system, this greatly reduces the amount of time required to recover from energy depletion and sore muscles as a result of exercise.
More Results In Less Time
Using Agility ladders definitely allows you to see more results in a shorter amount of time. As previously said, the speed ladders are simply one of the best choices to consider when looking burn fat and calories. As a result of the improved recovery time, this reduces the chances of burning out after days or weeks of exercising, this allows the individual to keep pushing on a lot more consistently than they would with other types of exercise, thereby, allowing them to see results sooner. Furthermore, the increased speed allows the individual to go through more exercises in an allocated amount of time, ensuring more work gets done, resulting in more results.
Sources:
How to Improve Your Balance - Wikihow
4 Must Try Cardio Workouts - Webmd
Sign Up Now
GET THE VERY BEST OF GEARHUNGRY STRAIGHT TO YOUR INBOX