Last updated:
29 Jun 2020
12 Best Soccer Backpacks (Review) in 2021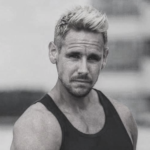 Your guide to this article today is by fitness expert Ben Coleman
Team sports have always been popular but no sport in the world inspires more dreams and ambitions the way soccer does. It's a game that appeals to young and old, male or female. Millions of players all over the planet dedicate their weekends to getting their gear packed and ready before heading off to their games and while it doesn't require a lot of gear, having the right backpack to take to your games will make your weekend passion a lot easier to get to.
Finding the right sports bag can be time consuming and it can be tricky to find the perfect one. We've taken care of the guesswork for you and have compiled a list of 12 best soccer backpacks that will hold all of your gear packed and ready for you to head out to your next game. From simple practicality to impressive added features, you're certain to find a soccer bag you'll love.
The Best Soccer Backpack
Soccer Backpack - Conclusion
Now that we've presented you with our 12 Best Soccer Backpacks, it's up to you to decide which one is the best for you. You may have noticed that many of these backpacks can be used for other sports. Consider that an added bonus if you play more than one sport or need it to carry things from your school or workplace.
The main thing to look for is durability. While looking good is important, you want a bag that will last you through many seasons of the rough and tumble that comes with playing soccer.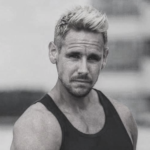 Ben Coleman is our resident sports and fitness product expert who offers a wide range of information in this field. Ben speaks fluently in the language of nutrition, training, and health - with a Fitness and Personal Training B.A (Hon) gained from the prestigious Southampton University in the UK.
The best!
Gear, gadgets & stuff for men
Straight to your inbox