Best Soccer Backpacks in 2022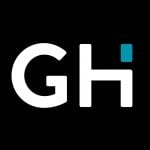 This product guide was written by GearHungry Staff
Last Updated
August 8, 2018
GearHungry Staff
GearHungry Staff posts are a compilation of work by various members of our editorial team. We update old articles regularly to provide you the most current information. You can learn more about our staff
here
.
GearHungry may earn a small commission from affiliate links in this article.
Learn more
Team sports have always been popular but no sport in the world inspires more dreams and ambitions the way soccer does. It's a game that appeals to young and old, male or female. Millions of players all over the planet dedicate their weekends to getting their gear packed and ready before heading off to their games and while it doesn't require a lot of gear, having the right backpack to take to your games will make your weekend passion a lot easier to get to.
Finding the right sports bag can be time consuming and it can be tricky to find the perfect one. We've taken care of the guesswork for you and have compiled a list of 12 best soccer backpacks that will hold all of your gear packed and ready for you to head out to your next game. From simple practicality to impressive added features, you're certain to find a soccer bag you'll love.
The Best Soccer Backpack
adidas Stadium II Backpack

Perfect for any young and ambitious soccer player (as well as those who still enjoy a pickup game now and then), the Adidas Stadium II soccer backpack has everything you need to keep your ball and gear secure and all in one place.
It is available in 9 colors, including Black, Royal Blue, and Team Power Red so you can match it with your favorite team, or even own club's colors and represent wherever you go. It also boasts an updated design with a zippered bottom pocket ball for easy access that helps keep everything organized on your way to practice or the game without creasing your jersey and looking out of place.
The interior is spacious and provides plenty of room for your cleats, goalie gloves, socks, shin pads, and shorts, among other options, and this will still leave enough room for a size 5 ball to make sure you have everything you need, whether playing competitively or recreationally.
The base is also water-resistant, because while some sports may get called off because of rain, wet weather adds another dimension to soccer, and anyone who's ever played will tell you that rain makes everything much more fun. There are also side pockets for your water bottle to stay hydrated on hot days.
The 3D ripstop fabric ensures durability, as does the strong stitching and tough zippers. The quality construction you look for in your sport gear shines through with every element, and while it's primarily a soccer backpack, you'll certainly find other uses for it, too.
Key Features:
9 colors
Zippered bottom ball pocket
Suitable for size 5 soccer ball
Water-resistant base
Dual water bottle pockets
3D ripstop fabrics
Specification:
Brand

adidas

Model

976563

Weight

1.5 pounds
Athletico Youth Soccer Bag

With plenty of color design options, the Athletico Youth Soccer Bag will make you stand out on the way to and from the game, so everybody knows just who you are and who you're rooting for. Aside from the vibrant and dynamic colors, though, it also boasts a variety of excellent and convenient features that make it stand up to other soccer backpacks on the market, giving you plenty to think about.
At the base, you'll find a large vented compartment for your soccer cleats that will keep them fresh and prevent the bag stinking up after an intense game. You can also fit more than just your cleats in here, too, and it works as a suitable place for your socks and any small, additional gear you may need, including your captain's armband or gloves for those chilly Saturday morning battles in the rain.
The whole bag itself is rugged, but also comfortable, with ergonomic straps that make it a dream to carry around with you, even if you're not heading to the soccer field that day. The multiple compartments allow for easy storage, and when you do need it for soccer games or just practice, you'll know where everything goes without losing your valuables.
The durable polyester nylon is water-resistant,, and it's also easy to clean mud and dirt. This keeps everything in top condition, whether you're hit with the elements inside the bag or out of it. The nylon construction will also guarantee a lightweight experience to ensure satisfaction and simple maneuverability when winding, dipping, and ducking through the crowds to make it for the kick-off.
Key Features:
4 colors
Large vented ball compartment
Rugged, comfortable, and ergonomic
Separate cleat compartment
Durable polyester nylon
Water-resistant
Specification:
Brand

Athletico

Weight

1.2 pounds

Those with a keen eye for design will notice that the Under Armour Striker2 shares many structural similarities with the Adidas Stadium II, and this could make your decision over which is the best soccer backpack for you much more difficult. If you're someone who just needs a soccer backpack, though, there is a lot to love about this, regardless of the design or style.
There are 5 colors to take your pick from, and there is an adjustable closure that prevents bulking even when you pack it to the brim. This adjustability makes it versatile and more customizable compared to other options, allowing you to use take advantage of as much, or as little, as the available space inside the backpack while still ensuring easy and comfortable carrying.
It is easy to make use of with a handy bottom compartment that will easily fit your soccer ball as well as any training cones or additional items you need to perfect your technique. Even if soccer isn't your game, it will still fit a volleyball, or a basketball, too If you need extra space, there are plenty of storage pockets to choose from, both large and small ideal for your smartphone and wallet, or even larger items such as your jersey or waterproof for when the rain starts to pour during practice.
If you get caught along the way, the storm resistant water treatment keeps everything as dry as you need inside. The heat gear padded backpack makes it comfortable, as do the shoulder straps that won't dig in regardless of how heavy the load is. To keep you and your team hydrated, there are side water bottle holders, too.
Key Features:
5 colors
Adjustable closure
Bottom loading compartment
Storm resistant water treatment
Heat gear padded back panel
Side water bottle holders
Specification:
Brand

Under Armour

Weight

2 pounds
Vizari Sport Solano Backpack




For the budget conscious or for the avid junior soccer player the Vizari Sport Solano Backpack is a solid choice. It has a large central compartment that is large enough to hold all of your gear.  There are also side pockets made of breathable materials for any extras you need to store and the rubber mesh front ball pocket eliminates the need for a separate soccer ball bag.  There are also a number of cool color choices to please boys and girls of all ages. Don't forget to also check our Tumi backpacks review for some amazing options.
Key Features:
5 colors
Large main compartment
Rubber mesh front ball pocket
Breathable side cargo pockets
Suitable for size 5 soccer ball
Padded straps
Specification:
Brand

Vizari

Model

30144

Weight

1.25 pounds
Diadora Squadra II Soccer Backpack

The final option to consider for your soccer backpack needs is the Diadora Squadra II. This option is available in 8 colors and boasts a huge main compartment that will save you losing valuable items, such as your shin pads while also allowing you to bring a change of clothes to put on after a seriously wet and muddy 90 minutes.
Besides the large main compartment, there is also a front vented ball pocket that allows for easy access whenever the need strikes you. The slanted side zipper makes it easy to open, even at awkward angles, and the front buckles combine with the sturdy zippers across each of the pocket areas to provide safety and security for everything you need.
There is also a handy media pocket where you can keep your smartphone, and the earphone pass-through saves you from getting tangled when on the move. This also helps keep your devices discreet and creating little, or even non0-existent hassle that ensures comfort and convenience whatever you use this backpack for.
The padded and ergonomic shoulder straps ensures comfort when carrying it. This design helps to ease the heavy load that you might experience when the bag is packed to the brim. To ensure that you are at your best for the start of the game, the styles will ensure that you don't suffer any strain or aches, keeping you in top condition and it is suitable for adults and children. Modern, effective, and constructed with the player, as well as the person in mind, this backpack is certainly worthy of your attention.
Key Features:
8 colors
Large main compartment
Media pocket with earphone pass-through slot
Slanted side zipper
Front vented ball pocket
Padded ergonomic shoulder strap
Specification:
Brand

Diadora

Model

ABCD

Weight

1 pounds
NIKE Club Team Soccer Bagpack 45x35x22,5 cm Black Swoosh




If simplicity is what you are looking for in soccer bag then the Nike Club Team Bagpack is perfect for you. This bag has a compact and sleek design with the white Nike Swoosh logo in classic black. The interior of this backpack has compartments to keep your gear neatly organized and also has separate compartments for your ball and cleats. It has a rain flap to keep your soccer gear dry and side pockets for extra storage. The shoulder straps are adjustable so you can comfortably carry your things with you anytime. Simple, yet functional is the best description of this backpack. Our handy guide to the cool gym bags features more great sport bags like this. 
Athletico National Soccer Bag




If you're looking for a brand of sports bag that can take you from school or work to training or a game, then the Athletico National Soccer Bag is for you. This backpack comes with several pockets to organize all of your soccer equipment and also features a compartment at the back for your laptop. It is durable and with its comfortable ergonomic design it won't aggravate your back and shoulders when you need to carry it with you throughout the day. It also has separate compartments for your ball and cleats so you can keep the whiffy stuff separate from your other things. For added reassurance this backpack is backed by The Athletico so your satisfaction is 100% guaranteed. Make sure you also check our guide to the best football helmets.
Under Armour Striker Soccer Backpack

Sometimes the only soccer bag you want is a solid, robust one. Let's face it, sports bags often cop a savage beating from their owners. The Under Armour Striker Soccer Backpack is about as tough as they come. First off, it's UA Storm Treated so you can be sure your soccer apparel stays dry, even in the harshest weather. The bottom panel is DWR treated600 D Polyester with a PU coated bottom panel that is designed to withstand being dragged around by those who care more about their game than their gear.
The backpack is big enough to store all of your necessities for easy access, but compact enough to avoid being bothersome. It comes with a side pocket with draw cord mesh to hold your ball and for those who need a backpack that will take them from work or school to the field, there is even a cushioned sleeve for your laptop. Available in a range of contemporary colors this bag is sturdy, smart looking and will last you several seasons. If you love the brand, make sre you also check our Under Armour backpacks guide for more top picks.
MIER Basketball Backpack Large Sports Bag with Laptop Compartment




From time to time you need a soccer bag for more than your sports weekends. That's when you need a bag like the MIER Basketball Backpack. This is a slightly larger sports bag for the heavy duty athlete. Apart from being strong and durable, it can also hold every piece of soccer equipment you can possibly need to carry with you. It has a double exterior shell that is designed to last. Not only will you find this bag useful for your soccer games, it is also convenient for school, work or for short weekend trips.
The compartment for your ball is a spacious, ventilated compartment on the bottom of the bag and will fit most sports balls. The interior features numerous pockets so every piece of clothing or equipment will have its own place and there is even a space for your laptop. Apart from the storage possibilities this bag has been designed to take the pressure off your back and neck so it is comfortable for long hikes. If you are looking for a soccer bag with more than one purpose in mind, this is the bag for you. If you are in search for a large bag, find one in our roll top backpacks list.
Hard Work Sports Basketball Backpack




The Hard Work Sports Basketball Backpack is a bagthat is built to last and resist the rough use of the toughest athletes. The manufacturer is so confident with the quality of this product that it comes with a 100% satisfaction guarantee from a trusted brand that specializes in creating quality bags using the best materials. You can keep your soccer ball safe in the external mesh compartment with a release buckle.  Your ball will fit, no matter how much gear you stash within the interior of the bag.
This bag is spacious enough for most of the gear you need to take with you with additional compartments to secure your keys, phone and other valuables. There is even a side pocket for your water bottle so it can double as a hiking bag when you need it. It is also designed with your comfort in mind with adjustable straps and the shape of the bag fits comfortably along the length of your back without causing irritation or pressure. Similar bags can be fond in our amazing North Face backpacks guide so check them out.
Sports Athletic Backpack w/ Pocket for Team Soccer Ball




The Sports Athletic Backpack is made of durable 600 denier polyester, rip-stop nylon so you can be sure it will last for many years. The special compartment for a soccer ball is made of strong mesh and can be secured to your bag so you know you won't lose it. The bag is compact and easy to carry, yet sturdy enough for the serious player. It comes in the classic color combinations of red and black or royal blue and black.
This soccer backpack also comes with a head phone exit port and phone holder on the shoulder strap for the athlete on the go.  It is compact for easy carrying yet is still able hold anything you need at game time. The side mesh pockets are ideal for storing your shin guards or a couple of bottles of water. Overall, this is an affordable and well-designed bag for the dedicated sportsperson.
K-Cliffs Baseball Backpack




Many students need to carry their sports gear and school gear in the same bag. For those students, K-Cliffs Baseball Backpack is a great little backpack for everyday use. It can hold a rather large soccer ball in the bottom pouch which is easy to access and very secure. Students are often very busy and always on the move so they need a bag that can hold the things they need to take with them wherever they go.
This bag has a phone holder that can be placed on different places on the bag, or taken off completely when needed. The holder also has slots for your pens making it the ideal bag for school and sports and also comes with mesh pockets on either side for water bottles or other smaller items. The shoulder straps are padded and adjustable making the bag easy to carry straight from the classroom to the playing field. If you are a student yourself, check out our top picks of lovely top college backpacks.
ProGear Soccer Backpack w/ ball Pocket




Look like a pro when you arrive at your game with a ProGear Soccer Backpack with a ball pocket. You can do away with your old sports bag and separate soccer ball bag because this compact little bag has enough room for everything you need for your game or practice such as cleats, shin guards, water bottles and your ball because it will all fit neatly in this sleek little backpack.
This bag is made of durable and breathable materials so you can be sure there is enough ventilation in your bag to limit the amount of bacteria and odors formulating in your bag when you're done playing for the day. There are also a number of easy to access pockets to store all the gear you need and special compartments for your keys, smartphones and other valuables. The bag even comes with an exit port for your headphones. Your satisfaction is guaranteed with this tough and reliable backpack. The use of quality, durable materials are made to last but still be comfortable for young and old players alike. If you are looking to upgrade your gear, then make sure you read our Camelbak backpacks review.
Vizari Taranto Backpack with Mat

The Vizari Taranto Backpack is a classic black bag with white piping and is quite simply designed to hold all of your soccer gear, including your ball. It's made with 6000 poly/jacquard blend with a front mesh pocket for your ball and side pockets to hold a water bottle and your phone or wallet. The shoulder straps are padded for comfortable carrying and is the perfect simple bag for those that aren't impressed by bells and whistles. Find more great products like this by checking out our guide to the top travel backpacks.
Soccer Backpack - Conclusion
Now that we've presented you with our 12 Best Soccer Backpacks, it's up to you to decide which one is the best for you. You may have noticed that many of these backpacks can be used for other sports. Consider that an added bonus if you play more than one sport or need it to carry things from your school or workplace.
The main thing to look for is durability. While looking good is important, you want a bag that will last you through many seasons of the rough and tumble that comes with playing soccer.
Sign Up Now
GET THE VERY BEST OF GEARHUNGRY STRAIGHT TO YOUR INBOX