Last updated:
05 Aug 2020
6 Best Pre-Shave Oils: Men's Buying Guide (Review) in 2021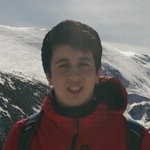 Your guide to this article today is by grooming expert Chris Spencer
Every man's shaving ritual should contain pre-shave oil for softer hair growth, a smoother shave, and less skin irritation. If you have sensitive skin, or you're just looking for the ultimate smooth and close shave, you're about to add some of these to your arsenal. Check out the best pre-shave oils for men in 2019.
The Best Pre-Shave Oil
Pre-Shave Oil Buying Guide & FAQ
Perhaps the most important component to your shave game, pre-shave oil acts as your secret weapon. It's simple to put a product in a bottle and tell people why it's good, but we always go one step above that—this is what you need to look out for in your pre-shave oil, and a few of your answered questions surrounding this necessary shaving arsenal product.

Q: What is Pre-Shave Oil?
A: It's the most important part of your shave, especially if you're one of the millions of men who suffer from sensitive skin. As the title suggests, you use it before you shave, and grab a few excellent benefits, which we'll get into in a moment.
Pre-shave oil is the secret weapon in your shaving arsenal. It's not the same thing as shave butter, which is a common misconception. It's the ally of sensitive skin; it provides comfort while shaving, and helps to reduce improper cuts. When you shave, you're essentially cutting-off facial hair without removing the root. Your pre-shave oil helps keep the hairs at attention (kind of like how foaming shaving cream does for men without sensitive skin), ensuring that you get an even cut across your entire face, reducing the red bumps of irritation and ingrown hairs from sprouting.
Q: Why do I Need Pre-Shave Oil?
A: Have you ever shaved, only to feel the familiar sting of razor burn, or waiting eight hours to see an ingrown hair forming? Yeah. We thought so. Here's why pre-shave oil rocks:
Reduces Irritation: For those of you with eczema or another skin condition that really makes your skin sensitive to just about everything under the sun, pre-shave oil can provide exceptional comfort while actually boosting your shave's precision.
Precision: There are plenty of other shave products that help with this, and while it's not the primary feature behind pre-shave oil, it does increase your shave's precision a bit.
Softer Hair: Even if you're going for the beard trimmer but still majestic mountain beard, you'll need some pre-shave oil to keep the hair soft, not coarse. Apart from that, you'll also see less frayed, split ends when you trim up certain patches.
Pre-Shave Oil Rarely Contains Chemicals
For the most part, they're all-natural products formed or organic compounds you find in nature. The main target audience of pre-shave oil is men (and women, if they suffer skin irritation) who need to tone down the harshness that's being applied to their skin. Psoriasis and eczema sufferers especially.
When you have skin irritation or conditions, chemical compounds are only going to mess with your skin that much more. In an effort to help your skin stave off irritation, they're unlikely to contain irritants.
Tips When Using Pre-Shave Oil
Don't over-oil. It's very easy to apply too much, and have it actually clog your pores. It's an essential tool to your shaving kit for men, but if you use it improperly (like anything else in the world), you'll run into issues.
Keep it in a cool area. The natural components to your pre-shave oil are going to be drastically effected by sunlight penetrating the exterior of the bottle, as well as hot and cold temperatures. You don't want it to separate, or not do its job properly.
Lather it up gently. Forcing it into your skin and applying too much pressure it going to command it to be absorbed by your pores; you still want some of it on the surface to actually aid in your shave and soften your facial hair, so be diligent about how you apply it.

Shaving Hacks to Stop Skin Irritation
Whether you're a wet shaver or dry, you'll be able to use these little hacks to seriously get the most out of your pre-shave oil application.
The longer you wait, the more your pre-shave oil works. Most bottles recommend 5-10 minutes before applying, but when you give it about 15-20, you get the most comfortable shave ever. As a disclaimer, waiting too long can nullify the effects or have it completely absorbed into the skin with no benefit during your shave.
Pre-shave oil helps you exfoliate. You've heard that term on a million Dove commercials in the past, but it's actually vital to your skin's health. Exfoliate (with pre-shave oil) before you hop in the shower. This is what cuts down on bacteria getting trapped in your pores, and essentially means you'll have a 90% chance of no bumps when you're done shaving.
Whatever you do, dry and cap your razor. If you use a four, five, or six-blade titanium razor, or anything that's better than dollar store ten-packs, you need to properly care for it. No amount of shave oil in the world is going to help if you're working with crummy equipment.
Never go over the same area twice. Men make the mistake of pulling the thing back and going over the same area; you're still running a razor across your skin, and it's going to irritate the hell out of it.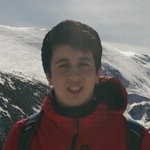 The best!
Gear, gadgets & stuff for men
Straight to your inbox