Manscape Like A Pro With The Best Body Groomers In 2022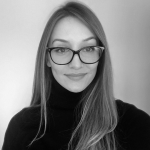 This product guide was written by Jovana Dosenovic
Last Updated
April 8, 2022
Jovana Dosenovic
Jovana is a writer and copy editor living with her lazy calico cat and thousands of (mostly unread) books. She has worked as a copywriter, fact-checker, QA analyst, and librarian, but this has been her favorite gig so far. A bit of a bookworm since she was tiny, she loves nothing more than curling up with a giant cup of coffee or tea and a good book. When not hunched over a keyboard or book, Jovana enjoys going on long walks, short hikes, and occasional camping trips. She also has an unfinished novel she'd like to publish one day. No, really.
GearHungry may earn a small commission from affiliate links in this article.
Learn more
Way back in the 20th century, tattoos were rare, body piercings were even rarer, and men's grooming was a decidedly head-centric pastime. Today, however, there are dozens of different devices on the market designed specifically to tackle back, leg, arm, and chest hair, plus hair in places your dad probably never thought needed grooming. Now, if you're perfectly happy going au naturale, good for you; in that case, you can skip our guide to the best body groomers. But if you're more like us, and you prefer to be well-groomed most of the time, here's what to pay attention to.
Good body groomers for men should come with powerful batteries that don't take forever to charge, and should have quality ceramic blades or stainless steel blades that remain sharp for long and do the job well even on extra sensitive skin prone to irritation. In essence, a good body trimmer should allow you to easily customize your fur, head to toe.
To help you find the right body groomer, we've rounded up some of the best trimmers and shavers the market has to offer. From groomers specifically designed for coarse hair to body trimmers designed for delicate skin, here are some of the best body trimmers for men for easy and customizable head-to-toe hair removal.
The Best Body Groomer
Philips Norelco Bodygroom Series 7000
If you're looking for a versatile body trimmer that can trim or shave practically any body area including the most sensitive ones, check out the Philips Norelco Bodygroom Series 7000. With this small but mighty manscaper with five adjustable lengths, you can easily groom almost your entire body – back, shoulders, chest, underarms, and groin included. Whether you prefer a dry or a wet shave, Philips Norelco 7000 has you covered as it's water-resistant – this also means you can easily rinse it clean when you're finished.
What we especially like about this model is its 4-directional pivoting head that provides a close and comfortable shave. Its rounded stainless steel blades cut through thick, coarse hair with ease and are specifically designed to prevent nicks and cuts. And thanks to its ergonomic rubber grip, this bad boy provides great precision and control. You may also be interested in some of the best beard trimmers from our list, so check them out.
Key Features:
4-directional pivoting head
Stainless steel blades with rounded tips
5 adjustable lengths
Dual side design, can be used wet or dry
Powerful lithium battery delivers 80 minutes of cordless runtime
Specification:
Brand

Philips Norelco

Model

BG7040/42

Weight

15.2 Oounces
Remington All-in-1 Grooming Kit
On a tight budget? No problem; this Remington All-in-1 Grooming Kit comes with an unbeatable price tag and everything you need to tidy up your fur. This includes a hair clipper comb with eight length options, foil shaver, three beard and stubble combs, ear and detail trimmer, and of course a full-size trimmer. Best of all, this little body trimmer boasts self-sharpening blades so they're bound to remain sharp for a long time.
The device is fitted with a rechargeable lithium battery that provides up to 65 minutes of cordless runtime. The textured grip, while not particularly large, does provide good control from all angles. All the parts are also washable, so you can easily and quickly rinse them under a faucet as necessary. Whether you need to shape or trim your beard, neckline, chest, or even nose and ear hairs, this affordable multi-grooming kit is a fantastic option.
Key Features:
Steel, self-sharpening blades
14 length and style settings
Textured grip for comfort and control
Lithium battery provides up to 65 minutes of cordless runtime
Washable parts
Specification:
Brand

Remington

Model

PG6025

Weight

13.4 Ounces
Wahl Lithium Ion+ Stainless Steel Trimmer Kit
The Wahl Lithium Ion + Stainless Steel Trimmer Kit is a great facial grooming system with four multi-purpose attachments designed to tackle all types of facial hair. Completely shave, shape or detail your beard and trim your nose and ear hair too. This cordless hair and beard trimmer is also good for sorting tricky head hair as it comes with convenient guide combs.
Equipped with an ultra long-running lithium-ion battery – up to 6 hours of run time – that can be used with 110v as well as 220 volts overseas, this is one of the best travel body groomers for men. The Wahl trimmer also has self-sharpening precision blades; not only are they very durable but they should remain sharp for long. For more must-have items for your grooming arsenal, check out our selection of the top nail clippers.
Key Features:
Self-sharpening precision blades
4 attachments for all types of facial hair
Powerful lithium-ion rechargeable battery, up to 6 hours of runtime
12 attachment guards
Specification:
Brand

Wahl

Model

9818

Weight

12.8 Ounces
Philips Norelco OneBlade Hybrid Electric Trimmer and Shaver
The Philips Norelco OneBlade Hybrid Electric Trimmer and Shaver boasts one-of-a-kind OneBlade grooming technology that's specifically designed to tackle any type of facial hair. This tech makes use of a fast-moving cutter with a dual protection system to provide a safe and comfortable shave for longer hairs, efficiently following the contours of your face. It's important to note that this trimmer does not shave too close as it's designed for men who wear beards, stubble and other facial hairstyles.
Norelco OneBlade comes with 3 stubble combs for different lengths of hair. Speaking of OneBlade, it's water-resistant so it's easy to clean, plus it's quite durable, so it should be replaced every four months or so. And since it does not shave too close, you can say goodbye to irritated skin, ingrown hairs and razor bumps. The rechargeable NiMH battery offers up to 45 minutes of use after a full charge, but charging does take a while – 8 hours. If you like this product, be sure to also browse our list of the top-rated safety razors for more amazing options.
Key Features:
Contour-following OneBlade tech specifically designed for facial hair
Rechargeable NiMH battery delivers up to 45 minutes of styling
3 stubble combs for easy styling
Water-resistant, easy to clean
Specification:
Brand

Philips Norelco

Model

QP2520/90

Weight

11.4 Ounces
Panasonic V-Shaped Electric Body Hair Trimmer
If you find most standard body trimmers to be tricky to use in intimate areas, give this Panasonic V-Shaped Electric Body Hair Trimmer a try. With its unique design – an I-shaped body and V-shaped head – this versatile body hair trimmer easily shapes and shaves hair in tricky areas, including the back, underarms, groin, and even buttocks. It comes with three comb attachments for different hair lengths and full-body grooming.
The blades themselves are wide and ultra-thin, with rounded edges to capture all hair without causing irritation. The trimmer is also completely waterproof so you can groom either dry or in the shower with your favorite shaving cream or foam. The battery life is pretty decent too – up to 40 minutes of trim time after a full charge (eight hours).
Key Features:
V-shaped head is designed for sensitive and complicated areas
Thin, rounded blades for close grooming
3 comb attachments
Waterproof design for dry and wet grooming
40 minutes of runtime after a full charge
Specification:
Brand

Panasonic

Model

ER-GK60-S

Weight

4.8 Ounces
Philips Norelco Bodygroomer 1100
Looking for an affordable trimmer that won't irritate sensitive skin? Check out the Philips Norelco Bodygroomer 1100: it's cheap so it won't break the bank, and it comes with a skin guard to protect you while you groom. This little guy is light and compact and runs on a single AA battery which should be good for a couple of months. This is a great tool for on-the-go touch-ups and every guy that works in a professional environment should have one of these in his desk, just in case. Fits in a gym bag with ease too.
The bi-directional trimmer efficiently cuts hair in both directions and is perfect for hard-to-reach areas, including down under. While it produces clean results, there's a 1/8-inch comb for longer looks included. The entire thing is showerproof too, but the manufacturer notes the trimmer works best on dry skin and hair. Best of all? It costs less than a large pizza.
Key Features:
Bi-directional trimmer works in both directions
Integrated skin protector for sensitive areas
1/8″ comb trims longer hair
Uses a single AA battery
Showerproof design
Specification:
Brand

Philips Norelco

Model

BG1026/60

Weight

0.75 lb
Philips Norelco Bodygroom 7100
With a dual-end design that both shaves and trims fur with ease, and a 3D pivoting shaver head that delivers a close shave with zero skin irritation, the Philips Norelco Bodygroom 7100 is, hands down, one of the best body groomers for men on the market. It is a handsome, sleek device that's comfortable to hold at any angle and can be used on any part of the body, chest, back, underarms, abs, and yes, even the nether regions.
The Norelco 7100 comes with rounded blades and combs so it won't scratch or nick even the most sensitive skin. With five different length settings that adjust to your desired length, this fantastic body groomer will help you achieve the exact look you want, whether that's smooth skin or neatly shaped fur. The Norelco 7100 also has a water-resistant casing and materials so it's completely safe to use in the shower. The battery life is also excellent and a single one-hour charge gives you up to 50 min of runtime. You may also like some of these reliable pubic hair trimmers from our list. Don't miss them.
Key Features:
Dual-end design shaves and trims hair
3D pivoting head for a close shave with no irritation
5 hair length settings
Rounded blades and combs for delicate skin
Up to 50 min of runtime after a one-hour charge
Ergonomic and water-resistant design, can be used in the shower
Specification:
Brand

Norelco Philips

Model

BG2040

Weight

0.5 lb
Remington PG525 Head to Toe Grooming Kit
If you're looking for an ultra-versatile trimmer that does it all, the Remington PG525 Head to Toe Grooming Kit is a great option. With whopping nine attachments for all your grooming needs, including a nose, ear and detail trimmer, foil shaver, three beard and stubble combs, and more, this precision trimmer will help you groom your fur head to toe.
Unlike some battery-powered trimmers that deliver 30 to 40 minutes per charge, the Remington PG525 provides you with a full 70 minutes of trimming time after a full charge; however, the battery is not replaceable. While the grip you'll get on this body, ear and nose trimmer is not as solid as on some other groomers, especially in the shower, the quality of the cutting and trimming tools is beyond reproach. The self-sharpening steel blades remain sharp for longer and all materials can be easily rinsed under a faucet.
Key Features:
9 attachments for full-body grooming
Self-sharpening surgical steel blades
14 length settings and 5 combs
Up to 70 minutes of trimming per charge
Washable attachments
Specification:
Brand

Remington

Model

PG525

Weight

0.5 lb
Mangroomer Ultimate Pro Back Shaver
With the Mangroomer Ultimate Pro Back Shaver, the shave is close and clean. But it's really its ability to provide access to previously underserved areas of the back that makes the Mangroomer a must-have tool for men with hairy backs. Its unique design will allow you to reach all areas of your back on your own, while its Power Burst feature cuts through even the coarsest of hairs.
There are 2 groomer heads: a 1.8-inch head for large areas and longer hairs, and a foil body groomer head for maintenance and shorter hairs. There's a quick charge battery feature and an easy-to-use mechanism in the hinge that lets you lock in any angle you need. While it might seem bulky and heavy, this awesome back groomer is much lighter than it looks.
Key Features:
Patented design reaches all parts of your back
Locks in at any angle you choose for best results
Rubberized grip for an effective control
Charge indicator light & Quick charge battery
Specification:
Brand

Mangroomer

Model

ULTIMATE PRO

Weight

1 lb
Keep your lawn in tip-top shape with Manscaped Lawn Mower 3.0, a trimmer specifically designed for groin grooming. Whether you're going for a completely clean look or just a little neat trim, this high-performance trimmer does it all.
While primarily designed for the groin area, the Lawn Mower can be used on the whole body. It's cordless, waterproof, and has a battery life of around 90 minutes per charge, which is some of the best on the market. It also features Advanced SkinSafe technology that stops it from cutting and nicking your skin. The Manscaped trimmer has got a massive reputation for being safe to use in the most sensitive areas so if you're worried about snagging your skin, this is the way to go. Its softly curved shape and rubberized grip make it easy to maneuver even when wet.
Key Features:
SkinSafe replaceable blade
7,000 RPM motor, QuietStroke technology
Up to 90-minute battery life per charge
USB charging dock 
Comes with a guide comb and cleaning brush
Specification:
Brand

Manscaped

Weight

12.31 Ounces
Why Trust Us
To give you the very best body groomers the market has to offer, we've spent three days researching the topic, comparing the best sellers, and reading verified customer reviews. We know how important the manscaping trend has become so we made sure to pick only the absolute best devices out there. Whether you're looking for a reliable beard or ear trimmer, a body groomer for chest and back hair, or a versatile kit for full-body grooming, we've got you covered.
Who This Is For
This guide is for folks who like to keep their fur neat and trimmed. If you want a clean shave and ultra-smooth skin, you may want to stick to a manual razor. But if you want to just trim and shape your hair, a dedicated body groomer is the way to go.
How We Picked
We checked out reputable brands and their latest releases, read hundreds of customer reviews, and even talked about fur maintenance (pubic hair included!) with some of our coworkers and friends. We made sure to select a wide range of devices, so whether you want to maintain a stubble, get rid of back hair, or precision trim your fur in the nether regions, this guide has a device for you.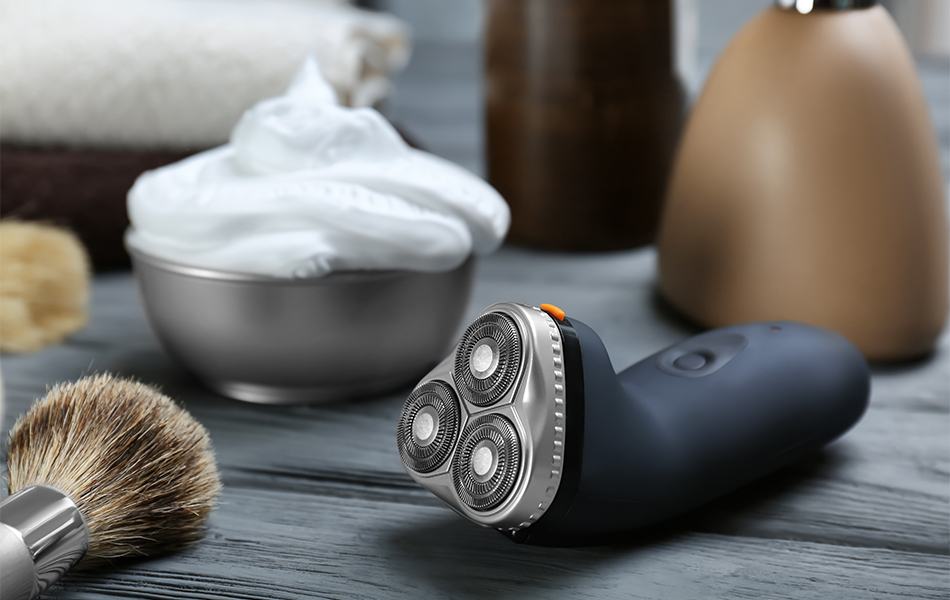 Features To Look For In Body Groomers
Quality - Obviously any body groomer that makes our list is going to be a high quality product. But how, you may ask, do we arrive at that determination? Well, we do it by paying close attention the following things: blades, battery, the shape of the trimmer and its attachments. Any groomer that makes this list has impressed us not only with its build quality but also with its ease of use, ease of cleaning, accessories, battery power, and more. It doesn't have to be the hands-down winner in every category, but it must score highly in enough of them to warrant separation from the herd.
Size - The size of the body groomer will vary from model to model. Some are ultra-compact and no bigger than a standard electric razor. While others are 18" long or more with the ability to reach all the way down your back. Which one you choose should depend on the amount of hair you're looking to bring under control and its location. If back hair is an issue for you, then by all means get the right tool to combat it. If, however, you're just looking to clean up some chest hair then a smaller, lighter model will do just fine.
Attachments/combs - The best body groomers come with an array of attachments that enhance their versatility and eliminate the need for you to have other tools on hand when grooming. It's a pain to have to put down the groomer and reach for the nose hair trimmers for instance. And it's equally inconvenient to have to put aside the groomer after removing the bulk of your chest hair and have to use standard scissors to achieve the final look. You want a full spectrum device that will handle all aspects of the process from A to Z. It should have a range of length settings, be able to remove hair in bulk and perform detail work, have a variety of combs that create a variety of looks and have a method for easily cleaning hair from the groomer when you are done.
Power - In essence, groomers get their power from one of three sources: power cords, rechargeable batteries or disposable batteries. The cordless body groomer with a rechargeable battery is the most popular kind for obvious reasons. However, some men prefer the lighter weight of the corded models. They may also want to avoid the prospect of picking up their body groomer one day only to find the battery needs charging or the disposable batteries are dead. In addition, they may have issues with what happens to batteries when they have reached the end of their life. Folks who prefer groomers that use disposable batteries typically do so just for the convenience and because they're confident they won't forget to have spare batteries on hand. This type of groomer also travels well to other countries because it doesn't require anything to be plugged in.
Wet/dry use - Not every trimmer is compatible with the shower. If that's what you want, you'll need to be absolutely certain your chosen groomer says "waterproof" or "water-resistant" on the label and states outright it can be used in such a way. That said, most men are not going to use their groomer in the shower, but when their hair is nice and dry so they can get an accurate picture of what's happening as they work. If you plan to shave yourself down to the skin, then you should probably get a wet body groomer just because you're going to want to use some shaving gel or foam in order to avoid irritating your skin.
Battery life/run time - Battery life and run-time are one and the same thing and vary depending on the model of the body groomer. Some provide as little as 30 minutes on a full charge, while others will provide as much as 80 minutes. Disposable battery models are becoming harder to find these days but they too provide about the same run time.
Design - Groomers are a good example of form following function. Because you need to hold the groomer in your hand and move it about your body for what is typically a pretty long time it needs to be designed to fit comfortably in that hand with the power switch easily accessible to your thumb. If it is intended to help you clear back hair, it's going to need a longer handle or an attachment that will let you reach back there easily. These practical constraints result in designs that are pretty much all variations on the same theme.
Length settings - It's important that groomers be able to reach all parts of your body if that's what you want and that they are able to provide you with a range of options regarding how much hair you wish to remove or retain. As such, the more length settings the better. We would look for one that offers about five or more settings simply because it's better to have too many options than not enough.
Ease of use - Manscaping is not rocket science but it can be exacting, especially when it comes to your back or particularly sensitive areas. As such, you don't want your body groomer to be getting in the way while you work. Like any good tool, a body groomer should become an extension of your hand and essentially disappear while you work. If mistakes are made they should be your errors and not the result of the limited capabilities of the tool. Contrary to what some might say, body grooming in the shower almost always yields uneven results when the hair dries. As such, waterproof groomers are not necessarily the be-all-end-all they're often made out to be, and may actually create more work than if you simply used a dry groomer.
Ease of cleaning - Just as you don't let your comb or brush get nasty and you don't let the razor you shave your face with get clogged with whiskers, so too you should never put your body groomer away without cleaning it first. Failing to do so can and often will end up compromising the effectiveness of the tool and making it more likely you'll end up cutting, scratching or scraping yourself while you work. Some groomers are washable under the faucet while others require a cleaning brush. Whichever method of cleaning the groomer employs, it should be a simple, straightforward process that results in the device being sparkling clean and ready to go next time.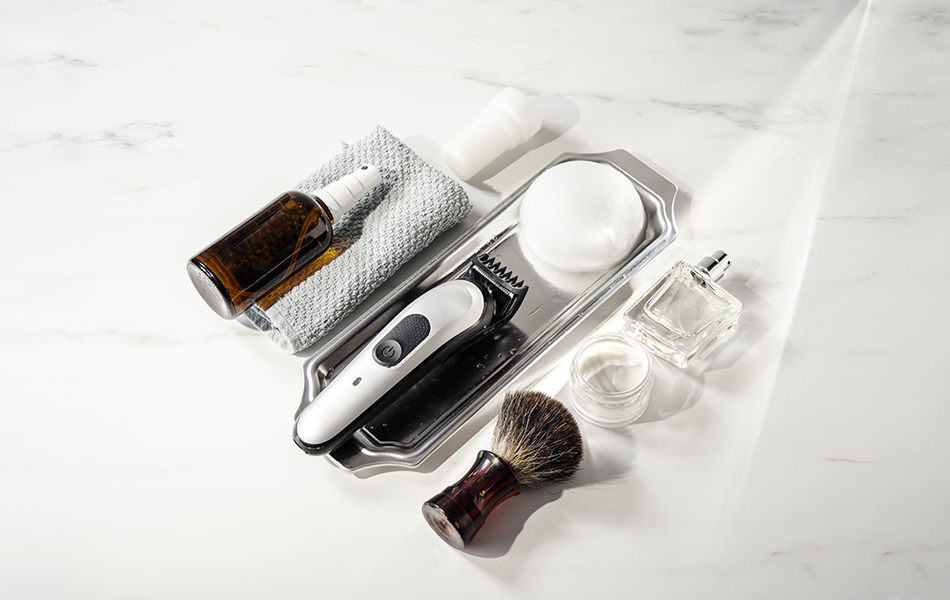 Body Groomer FAQ
Q: What is the best shaving technique for grooming body hair?
A: There's a right way and a wrong way to manscape (that is, address body hair from the shoulders down). Below is the right way.
The Chest - A completely hairless chest might be useful if you're an Olympic swimmer but for everyone else, it may look a bit strange and self-involved. Trim your chest hair back to about half an inch in length and taper it as you move toward the edges of your torso.
The Back - The back is where we separate the men from the sasquatch and the one place on the torso where stubble may be forgiven from time to time. Shaving it all off right down to the skin is the only way to go. You might even want to consider waxing, which should keep your back hairless for 4-6 weeks.
The Butt - You're going to look pretty silly with a silky smooth back and a hairy butt. Butt hair doesn't serve any purpose so use your groomer to take it down right to the follicle.
The Armpits - Some guys like to leave a bit of fuzz under the arms but really, what's the point? Typically what underarm hair does is trap bacteria and lead to unpleasant odors. Shave them clean, we say.
Pubic Hair - There aren't a lot of guys who can pull off the hairless look down there. At the same time, giving the forest free reign isn't going to work either for most. Instead, trim things back to about ¼ inch long and then use your grooming tool to establish new boundaries for your bush that are closer to your stuff.
Q: Can i use my regular razor for body grooming?
A: The obverse of shaving your face with your body groomer is shaving your body with your standard facial razor. Can you do it? Of course. Should you? Not if you want satisfying results and not if you want to finish in less than a couple of hours. Also, the effects you're able to achieve will be extremely limited, since manual facial razors require removing the hair right down to the skin, and even electric facial razors have at best only a few length settings.
If you're an Olympic swimmer and you're trying to shave 1/100th of a second off the world record, it may be useful to remove every bit of body hair. However, most people aren't world-class swimmers and don't have any compelling reason to put up with the irritation that comes with shaving yourself clean. Body groomers are designed to handle large areas in short order and can have you on your way in a half-hour or less. Using your standard razor will likely drag out the experience to 1 or 2 hours or more and produce less satisfying results. But the choice is yours.
Q: Can you shave your face with a body groomer?
A: You can, but that's like asking if you can eat dog food. Sure you can but it's not recommended for sustaining long-term health. Heck, you can use hedge shears to trim your beard if you want but chances are pretty good you're not going to get the results you're looking for. For the most part, the heads on the groomers are designed for the large, mostly flat areas of the torso and not the many and various nuances of the face. Also, do you really want to use the same tool you just shaved your butt with to shave your face? A better idea is to stick with the smaller, more agile shavers designed for the face and leave the back and butt shaving to the back and butt body groomers.
Q: Will cutting your hair make it grow thicker?
A: You will likely be able to find just as many people who answer "yes" to that question as you will those who answer "no". Science tends to come down on the "no" side and that's enough for some people. On the other hand, maybe a better question is this: "Does it matter if cutting your hair will make it grow back thicker?" We would argue the answer to that question is "no". Regardless of how fast or thick the hair grows back, the purpose of body grooming is to remove excess hair so that you can look and feel better in the here and now.
Q: Do i need to keep the body groomer oiled and clean?
A: Although you may well use it in the shower to remove hair from your back, your groomer is actually a precision instrument and needs to be properly maintained. You should make sure you clean the heads after every use and also perform regular maintenance, including lubricating the trimmer well and properly. Exactly what that maintenance will entail can vary significantly from maker to maker so be sure to consult your owner's manual to get specific care instructions and then follow them to the letter.
Sources:
Fact Or Fiction?: If You Shave (Or Wax), Your Hair Will Come Back Thicker - Scientific American
Sign Up Now
GET THE VERY BEST OF GEARHUNGRY STRAIGHT TO YOUR INBOX