Best Body Groomers in 2022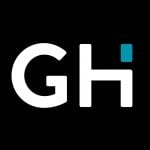 This product guide was written by GearHungry Staff
Last Updated
April 16, 2018
GearHungry Staff
GearHungry Staff posts are a compilation of work by various members of our editorial team. We update old articles regularly to provide you the most current information. You can learn more about our staff
here
.
GearHungry may earn a small commission from affiliate links in this article.
Learn more
Way back in the 20th century,  tattoos were rare, body piercings were even rarer and men's grooming was a decidedly head-centric past time. Today, however, there are dozens of different devices on the market designed specifically to tackle back, leg, arm, and chest hair. As well as hair in places your dad probably never thought needed grooming. To deal with all that fur you're going to need a body groomer you can rely on and we've got the 9 best body groomers in 2020.
The Best Body Groomer
Philips Norelco Bodygroom Series 7000 Showerproof Body Trimmer

One thing that is for sure is that the Philips Norelco Bodygroom Series 7000 is a highly versatile tool that makes the grooming process is a lot more accessible. Thanks to this, you can not only shave/trim beneath below the neck but they can also switch between shaving and trimming. They also have the option of adjusting various trim lengths without actually changing the attachments. Talk about convenience right at your fingertips. Making it even more convenient is the presence of a 4-directional pivoting head that delivers up a comfortable shave.
What's more, it comes in a one of a kind dual-sided design – thanks to that you can trim all lengths of air located in any area of the body. It is also equipped with a total of 5 adjustable lengths as well as an ergonomic grip which ensures that you have a wide range of choices of style and comfort. Additionally, the blades also happen to be equipped with rounded tips which ensure that it is safe for skin contact. To crown it all up, it is fitted with an ergonomic rubber grip which is not only comfortable, it makes getting better handling. You may also be interested in some of the best back shavers from our list, so check them out.
Key Features:
4-directional pivoting head
5 adjustable lengths
It can be used wet or dry which enables users to choose whichever style is best suited
Fitted with a powerful lithium battery which can run for a full 80 minutes cordless after a mere 1 hour of charging
Specification:
Brand

Philips Norelco

Model

BG7040/42

Weight

15.2 ounces
Remington PG6025 All-in-1 Lithium Powered Grooming Kit

Included within the kit are items such as a full-size trimmer that can be used in different areas of the body. It also has a hair clipper comb, beard, and stubble combs as well as a pouch to store them in. The Remington PG6025 All-in-1 Lithium Powered Grooming Kit also offers up tools that can bring any style imaginable to live. This is all thanks to the presence of a self-sharpening, surgical steel blades that do not only stay sharp but also last quite long.
For added convenience, it is fitted with a textured grip that offers up stellar ergonomics and complete control from all angles. It is also equipped with a total of 14 settings ranging from a full-sized nose trimmer, a hair clipper comb to a surgical steel blade and has the ability to run for up to 70 minutes of when it is completely cordless. Then there is the fact that all the parts happen to be washable, so there's no hassle when it comes to cleaning each one of them. The good number of washable attachments can be cleaned by simply running them under a faucet.
Key Features:
Fitted with a textured grip
Equipped with a nifty storage pouch which is a handy attachment for travel and mobility
Can run up to 70 minutes of when it is completely cordless
Washable parts
Specification:
Brand

Remington

Model

PG6025

Weight

13.4 ounces
Wahl Stainless Steel Lithium Ion+ Beard and Nose Trimmer for Men

The Wahl Stainless Steel Lithium Ion + Beard Trimmer is a sight to behold. This ingenious product offers up double the power employed by its predecessors and is also equipped with a smart LED status indicator. It is also accompanied by a handy cordless trimmer that has a long-running lithium-ion rechargeable battery which can be used with 110v as well as 220 volts overseas. More on the lithium + ion technology, it provides you with a total of 4 hours run time and offers up double the torque as well as the option of a one-minute quick charge which lasts for a total of three minutes tops. As nifty as this all is, the lithium + ion technology feature only scratches the surface when it comes to the efficiency of this device.
With its high tech design, this device offers the ability to shave, cut, trim and also detail. There's also a highly functional Wahl's blade design coupled with a number of heads and guide combs that will smoothen it all from head to toe. What's more, it comes with a set of self-sharpening precision blades; not only are they incredibly durable but they offer up quiet and superior cutting performance. Additionally, the different multi-functional attachments are suitable for use on all forms of facial hair and their styles. For more must-have items for your grooming set, check out our selection of the best nail clippers.
Key Features:
Long-running lithium-ion rechargeable battery
Provides users with a total of 4 hours run time
Comes with a set of self-sharpening precision blades
Different multi-functional attachments
Specification:
Brand

Wahl

Model

9818

Weight

12.8 ounces
Philips Norelco OneBlade Hybrid Electric Trimmer and Shaver

With the Philips Norelco OneBlade Hybrid Electric Trimmer and Shaver, you can expect to receive precise trimming like never before. With its one-of-a-kind OneBlade shaving technology, it makes use of a fast-moving cutter in collaboration with a dual protection system. These two components work hand in hand to provide a proper shave for longer hairs and efficiently follow the contours of the face enabling quick easy grooming. In fact, it does not shave too close so as not to cause any discomfort to the skin. To make this all possible, it includes components such as 3 stubble combs which are adequate for different lengths of hair. Additionally, the OneBlade is incredibly easy to replace when the need arises. In most cases, the need to replace the blade arises every 4 months.
The device itself is made even more efficient thanks to its rechargeable NiMH battery which offers up 45 minutes of use after a mere 8-hour charge. And with its water-resistant properties, you can expect a device that is incredibly easy to clean; you simply need to run it under a tap. What's more, it can equally be used as effectively when it is dry.
Key Features:
It is fitted with a long-lasting OneBlade
Comes equipped with a handy OneBlade which
Fitted with a long-lasting rechargeable NiMH battery which can run for up to a total of 45 minutes after a mere 8-hour charge
Water-resistant
Specification:
Brand

Philips Norelco

Model

QP2520/90

Weight

11.4 ounces
Panasonic Electric Body Hair Trimmer and Groomer for Men

What's great about the Panasonic Electric Body Hair Trimmer is the fact that it offers up a convenient, and more importantly, a painless way for you to take off unwanted hair from all parts of the body. It also offers up versatility and excellent design and is fitted with gentle wide edge, hypoallergenic blades that are specifically designed with rounded edges that can glide across all corners of the face. The blades themselves offer up trimming void of any irritation. Based on this, it is perfect for the more sensitive parts of the body.
And as it is equipped with a total of three specially designed trimmer attachments, the different lengths come in perfect for different areas of the body. Thanks to its V-shaped head, you also have the option of swiftly navigating the body most especially the hard to reach ones. For even more convenience, the device comes in a waterproof design. Thanks to this nifty feature, it can be used in the shower accompanied by foam or gel. What's more, it can be used on dry skin; the possibilities are endless.
Key Features:
Comes with a contoured V-shaped head which trims sensitive areas such as the groins as well as the glutes
Offers up cordless operation, and can be charged using an AC charger
Waterproof
Hypoallergenic blades
Specification:
Brand

Panasonic

Model

ER-GK60-S

Weight

4.8 ounces
Philips Norelco BG1026/60




The BG1026/60 is the little brother to the 2034 profiled above. The 1026/60 is light and compact and runs on a single AA battery which should be good for a couple of months. This is a great tool for on-the-go touch ups and every guy that works in a professional environment should have one of these in their desk, just in case. The skin protectors do their job, the two-way trimmer produces crisp clean results, the rig is showerproof and the whole thing costs less than a large pizza.
Key Features:
Comes fully equipped with one AA battery that can last for a whopping total of 2 months
It is equipped with a bi-directional trimmer which can effortlessly cut hair in two different directions
Waterproof
Comes with a shower cord for easy storage
Specification:
Brand

Philips Norelco

Model

BG1026/60

Weight

0.75 lb
Remington BHT6455FF Shortcut Pro Body Groomer

One of the great things about the Remington BHT6455FF Shortcut Pro Body Groomer is that its stainless steel blade is 60% wider than most others. This makes it a lot easier to take off more hair in one session. And thanks to a handy trim/shave technology, you can adequately trim body hair down to a convenient 0.2mm. Then the fact that it is also dual-sided ensures that you can trim hair in more than one direction. The possibilities are endless with this wonderful device; you can even reach those tricky hairs on your back and with the extendable handle, all the annoying out of reach hair is more accessible than ever.
Also on the front of versatility, this groomer can cut different lengths of hair and even lowers hair as close to the skin as 0.2mm. To crown it all up, it is powered by a rechargeable lithium battery that can run for a full 40 minutes. Best believe that with this handy device, 40 minutes is more than enough.
Key Features:
Equipped with Extendable handle-reach to ensure that it reaches all areas of the back
It is fitted with a Lithium rechargeable battery which has the ability to run for up to 40 minutes without a cord
Its blade is approximately 60% wider than conventional blades which can trim a lot more hair at one go than usual
Fitted with trim/shave technology
Specification:
Brand

Remington

Model

074590551310

Weight

1.3 pounds
Philips Norelco Bodygroom Series 7100 Body Groomer




The BG2040 from Philips Norelco is a number 1 groomer on our best body groomers list for a reason. It is a handsome, effective personal grooming device that's comfortable to hold at any angle and has a pivoting head that effortlessly follows the contours of your body. The BG2040 is designed specifically for men and completely safe to use in the shower. The 5 length settings allow you to achieve exactly the effect you want in any given area while the trimmer provides the finishing touches with nary a nick or scratch. Fully rechargeable, lightweight and built to last.
Key Features:
Pivoting head follows the contours of your body
Designed specifically for men
Water resistant case
Specification:
Brand

Norelco Philips

Model

BG2040

Weight

0.5 lb
Gillette Fusion ProGlide Body Groomer and Beard Trimmer


For the ProGlide Gillette reached out to Braun to help with the grooming technology and the 2 personal grooming powerhouses wind up producing a device that has both style and substance. The ProGlide is completely waterproof, has 3 combs to achieve differing lengths in different areas and an aggressive, ribbed style that actually does wonders in helping you maintain a solid grip in the shower. Great for fast touch-ups or achieving a complete look. Be sure to also check out our list of the best hair removal cream for more great items like this.
Key Features:
Easy to hold at any angle
Great for creating nice sharp edges
Completely safe for the shower
Specification:
Brand

Gillette

Model

NA

Weight

1.09 lb
Remington PG525 Head to Toe Lithium Powered Body Groomer Kit




Unlike some battery powered groomers that deliver 15 or 20 minutes per charge the Remington PG525 provides you with a full 70 minutes. The PG525 has 3 beard combs, a full sized trimmer, a trimmer for your nose, ears and details and a hair clipper comb. While the grip you'll get on the PG525 is not as solid as on some other groomers, especially in the shower, the quality of the cutting and trimming tools is beyond reproach and earns this groomer a spot on our best body groomers list.
Key Features:
Charge stand accommodates all components of the kit
Provides a best in class 70 minutes per charge
Self-sharpening blade
Specification:
Brand

Remington

Model

PG525

Weight

0.5 lb
Philips Norelco OneBlade Face and Body Trimmer/Shaver




With the OneBlade the emphasis is on protecting your skin – particularly skin that is not accustomed to having razors dragged across it – from irritation, nicks, scrapes and cuts. You'll get as close a shave as you want, wherever you want to shave because the company's "dual protection system" combines a fast moving blade with a skin-friendly design. OneBlade is not designed to shave you clean as a whistle. Instead it's designed to be used a couple of times a week by those want to trim back the hair they have. Don't forget to also check our guide to the best pubic hair trimmers for more great products like this.
Key Features:
Different blades for face and body
Won't tug on longer hairs
Equally effective used wet or dry
Specification:
Brand

Philips Norelco

Model

QP2630/70

Weight

0.8 lb
Mangroomer Ultimate Pro Back Shaver with 2 Shock Absorber Flex Heads



With the Mangroomer Ultimate Pro Back Shaver the shave is close and clean. But it's really its ability to provide access to previously underserved areas of the back that makes the Mangroomer one of the best body groomers on the market and a must have tool. There are 2 groomer heads: one for large areas the other for smaller or more delicate areas. There's a quick charge battery feature and an easy to use mechanism in the hinge that lets you lock in any angle you need. Much lighter than it looks.
Key Features:
Patented design reaches all parts of your back
Locks in at any angle you choose for best results
Rubberized grip for an effective control
Specification:
Brand

Mangroomer

Model

ULTIMATE PRO

Weight

1 lb



If all groomers worked as well as the Philips Norelco 3100 looks it would be a wonderful world indeed. Fortunately the performance of the BG2034 lives up to its own looks by providing clean, close shaves, 50 minutes of run time, a variety of heads to produce different length effects and an extension that allows you to reach those hard to access areas in the center of the back. You'll be surprised how deftly the BG2034 handles your sensitive areas as well. One of the best body groomers out there, for sure.
Key Features:
3 removable combs for different length hair
Outstanding 50 minutes when fully charged
Self-sharpening blades
Specification:
Brand

Philips Norelco

Model

BG2034

Weight

0.75 lb
Panasonic Men's Cordless Wet/Dry Hair, Beard and Body Trimmer



Panasonic hits it out of the park with this waterproof device. It cleans up in seconds, has one of the more comfortable handles you'll find on a men's personal groomer and there's more than a dozen settings for trimming your hair or beard. It's light, provides about 40 minutes of use on a full charge (which typically takes 8 hours) and comes with its own lubricating oil (directions included) so that you can keep it running smooth for years.
Key Features:
100% waterproof and perfect for the shower
Precision honed, spring action blades for irritation free grooming
Full bodied, masculine design
Specification:
Brand

Panasonic

Model

ER224S

Weight

0.42 lb
Manscaped Electric Groin Hair Trimmer

If you're a podcast fan, you'll have definitely heard ads for Manscaped. If not, this might be the first you've heard of them. This body groomer is designed primarily for the groin area but you can use it on the whole body. It's cordless, waterproof, and has a battery life of around 90 minutes. It also features Advanced SkinSafe technology, which stops it from cutting your skin. The Manscaped Electric Groin Hair Trimmer has got a massive reputation for being safe to use in the most sensitive areas so if you're worried about snagging your skin, this is the way to go. 
Key Features:
Cordless 
Waterproof 
90-minute battery life 
Advanced SkinSafe technology 
USB charging dock 
Specification:
Brand

Manscaped

Weight

12.31 ounces
Body Groomer Buying Guide & FAQs
How We Chose Our Selection of Best Body Groomers:
Quality - Obviously any body groomer that makes our list is going to be a high quality product. But how, you may ask, do we arrive at that determination? Well, we do it by paying close attention to all the things listed below in the "What to consider…" segment of this guide. Any groomer that makes this list has impressed us not only with its build quality but also with its ease of use, ease of cleaning, accessories, battery power, the way it feels in our hand and more. It doesn't have to be the hands down winner in every category, but it must score highly in enough of them to warrant separation from the herd.
Brand - When it comes to most products these days we're beyond reserving spots on any of our lists based on the brand alone. That's because in today's fast moving global marketplace a brand that may have bowled us over a couple of years ago may have subsequently been sold with the new owners gutting quality control and hoping brand loyalty alone will be enough to sustain sales. Some companies actually get away with that because they enter emerging markets with less sophisticated customers for whom the brand name is everything. So brand names are nice, but we definitely take a "What have you done for me lately?" approach in creating a list of the best body groomers.
Reviews - Customer reviews are another arena we enter wearing our skeptic hats. We love to see a broad spectrum of opinions but customer reviews need to be taken with a grain of salt for a couple of reasons: 1) because someone could just be in a bad mood and wanting to take something down when they write their review or 2) they could be related to someone who works at the company who asked them to write a glowing review to help the product's cause. Bottom line is that it comes down to motivations, as in there's no way to really know what motivated a "customer" (if they even were one) to praise or trash a particular product. So instead of looking for angry criticism or effusive praise we use reviews to see if we can find any trends in the narrative about a product, or if the reviewer or reviewers noticed something that we had overlooked.

What to Consider When Purchasing a Body Groomer:
Size - The size of the body groomer will vary from model to model. Some are ultra-compact and no bigger than a standard electric razor. While others are 18" long or more with the ability to reach all the way down your back. Which one you choose should depend on the amount of hair you're looking to bring under control and its location. If back hair is an issue for you then by all means get the right tool to combat it. If, however, you're just looking to clean up some chest hair then a smaller, lighter model will do just fine.
Weight - Weight will be dependent on two things: the size of the body groomer and whether it is a plug in or battery powered model. The larger the groomer the heavier it's going to be. That's only natural. Some guys however don't consider how batteries can affect the weight of one of these devices. So if weight is a concern then you might want to opt for a plug in model.
Attachments/Combs - The best body groomers come with an array of attachments that enhance their versatility and eliminate the need for you to have other tools on hand when conducting your grooming. It's a pain to have to put down the groomer and reach for the nose hair trimmers for instance. And it's equally inconvenient to have to put aside the groomer after removing the bulk of your chest hair and have to use standard scissors to achieve the final look. You want a full spectrum device that will handle all aspects of the process from A to Z. It should have a range of length settings, be able to remove hair in bulk and perform detail work, have a variety of combs that create a variety of looks and have a method for easily cleaning hair from the groomer when you are done.
Power - In essence groomers get their power from one of three sources: power cords, rechargeable batteries or disposable batteries. The cordless body groomer with a rechargeable battery is the most popular kind for obvious reasons. However some guys prefer the lighter weight of the corded models. They may also want to avoid the prospect of picking up their body groomer one day only to find the battery needs charging or the disposable batteries are dead. In addition they may have issues with what happens to batteries when they have reached the end of their life. Folks who prefer groomers that use disposable batteries typically do so just for the convenience and because they're confident they won't forget to have spare batteries on hand. This type of groomer also travels well to other countries because it doesn't require anything to be plugged in.
Wet/Dry Use - Not every body groomer is compatible with the shower. If that's what you want you'll need to be absolutely certain your chosen groomer says "waterproof" or "watertight" on the label and states outright it can be used in such a way. That said, most guys are not going to use their groomer in the shower, they're going to use it when their hair is nice and dry so they can get an accurate picture of what's happening as they work. If you plan to shave yourself down to the skin then you should probably get a wet body groomer just because you're going to want to use some shaving gel or foam in order to avoid irritating your skin. If what you're looking for is a more nuanced effect that retains some hair a dry groomer is probably a better choice.
Battery Life/Run Time - Battery life and run time are one in the same thing and vary depending on the model of body groomer. Some provide as little as 30 minutes on a full charge, while others will provide as much as 80 minutes. Disposable battery models are becoming harder to find these days but if you do you'll likely get about the same run time from a couple of AAs as you would from the rechargeable battery.
Design - Groomers are a good example of form following function. Because you need to hold the groomer in your hand and move it about your body for what is typically a pretty long time it needs to be designed to fit comfortably in that hand with the power switch easily accessible to your thumb. If it is intended to help you clear back hair it's going to need a longer handle or an attachment that will let you reach back there easily. These practical constraints result in designs that are pretty much all variations on the same theme. Since there isn't a lot of difference then the one you choose will simply be a matter of taste.
Length Settings - It's important that groomers be able to reach all parts of your body if that's what you want and that they are able to provide you with a range of options regarding how much hair you wish to remove or retain. As such the more length settings the better. We would look for one that offered a dozen or more settings simply because it's better to have too many options than not enough.
Ease of use - Manscaping is not rocket science but it can be exacting, especially when it comes to your back or particularly sensitive areas. As such you don't want the body groomer to be getting in the way while you work, or limiting your options. Like any good tool the body groomer should become an extension of your hand and essentially disappear while you work. If mistakes are made they should be your errors and not the result of the limited capabilities of the tool. Contrary to what some might say body grooming in the shower almost always yields uneven results when the hair dries. As such waterproof groomers are not necessarily the be-all end-all they're often made out to be. And may actually create more work than if you simply used a dry groomer.
Ease of cleaning - Just as you don't let your comb or brush get skanky and you don't let the razor you shave your face with get clogged with whiskers so too you should never put your body groomer away without cleaning it first. Failing to do so can and often will end up compromising the effectiveness of the tool and making it more likely you'll end up cutting, scratching or scraping yourself while you work. Some groomers are washable under the faucet while others require a cleaning brush. Whichever method of cleaning the groomer employs it should be a simple, straightforward process that results in the device being sparkling clean and ready to go next time.
Body Groomers FAQs
Q: What is the Best Shaving Technique for Grooming Body Hair?
A: There's a right way and a wrong way to manscape (that is, address body hair from the shoulders down). Below is the right way.
The Chest - A completely hairless chest might be useful if you're an Olympic swimmer but for everyone else it looks a bit strange and self-involved. Trim your chest hair back to about half an inch in length and taper it as you move toward the edges of your torso.
The Back - The back is where we separate the men from the sasquatch and the one place on the torso where stubble may be forgiven from time to time. Shaving it all off right down to the skin is the only way to go. You might even want to consider waxing, which should keep your back hairless for 4-6 weeks.
The Butt - You're going to look pretty silly with a silky smooth back and a hairy butt. Butt hair doesn't serve any purpose so use your groomer to take it down right to the follicle.
The Armpits - Some guys like to leave a bit of fuzz under the arms but really, what's the point? Typically what underarm hair does is trap bacteria and lead to unpleasant odors. Shave them clean.
Pubic Hair - There aren't a lot of guys who can pull off the hairless look down there. At the same time giving the forest free reign isn't going to work either. Instead, trim things back to about ¼ inch long and then use your grooming tool to establish new boundaries for your bush that are closer to your stuff.
Q: Can I Use My Regular Razor for Body Grooming?
A: The obverse of shaving your face with your body groomer is shaving your body with your standard facial razor. Can you do it? Of course. Should you? Not if you want satisfying results and not if you want to finish in less than a couple of hours. Also, the effects you're able to achieve will be extremely limited, since manual facial razors require removing the hair right down to the skin and even electric facial razors have at best only a few length settings. If you're an Olympic swimmer and you're trying to shave 1/100th of a second off the world record it may be useful to remove every bit of body hair. However most people aren't world class swimmers and don't have any compelling reason to put up with the irritation that comes with shaving yourself clean. Body groomers are designed to handle large areas in short order and can have you on your way in a half hour or less. Using your standard razor will likely drag out the experience to 1 or 2 hours or more and produce less satisfying results. But the choice is yours.
Q: Can You Shave Your Face With A Body Groomer?
A: You can, but that's like asking if you can eat dog food. Sure you can but it's not recommended for sustaining long term health. Heck, you can use hedge shears to trim your beard if you want but chances are pretty good you're not going to get the results you're looking for. For the most part the heads on the groomers are designed for the large, mostly flat areas of the torso and not the many and various nuances of the face. Also, do you really want to use the same tool you just shaved your butt with to shave your face? A better idea is to stick with the smaller, more agile shavers designed for the face and leave the back and butt shaving to the back and butt body groomers.
Q: Will Cutting Your Hair Make It Grow Thicker?
A: You will likely be able to find just as many people who answer "yes" to that question as will answer "no". Science tends to come down on the "no" side and that's enough for some people. On the other hand maybe a better question is this: "Does it matter if cutting your hair will make it grow back thicker?" We would argue the answer to that question is "no". Regardless of how fast or thick the hair grows back the purpose of body grooming is to remove excess hair so that you can look and feel better in the here and now. So the question of whether cutting your hair makes it grow back thicker is irrelevant to the goal at hand.
Q: Do I Need to Keep the Body Groomer Oiled and Clean?
A: Although you may well use it in the shower to remove hair from your back your groomer is actually a precision instrument and needs to be properly maintained. You should make sure you clean the heads after every use and also perform regular maintenance on it, including lubricating it well and properly. Exactly what that maintenance will entail can vary significantly from maker to maker so be sure to consult your owner's manual to get specific care instructions and then follow them to the letter.

Do Not Leave Defined Lines
Body groomers are not like the razor you use on your face and they're not intended to produce the same type of results. With your face you may want to establish clearly defined boundaries to your beard or moustache or sideburns so that you can accentuate your baby blues or conform to facial hair rules at work. Such boundaries however, have no place on your torso. The body groomer is intended to reduce your fur to fuzz and leave you feeling lighter and cooler while looking more sculpted. It's not intended to create a hedge maze on your chest or back. So whatever you do be wary of accidentally creating hard and fast borders in your body hair.
Sign Up Now
GET THE VERY BEST OF GEARHUNGRY STRAIGHT TO YOUR INBOX