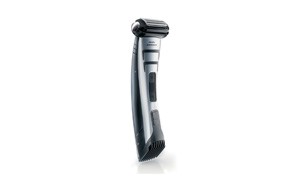 Philips Norelco Bodygroom Series 7100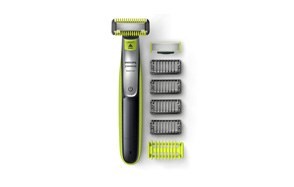 Philips Norelco OneBlade Face and Body Trimmer/Shaver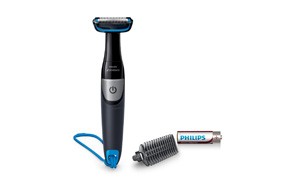 Philips Norelco BG1026/60 Body Groomer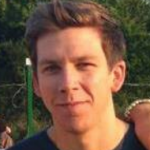 Way back in the 20th century tattoos were rare, body piercings were even rarer and men's grooming was a decidedly head-centric past time. Today however, there are dozens of different devices on the market designed specifically to tackle back, leg, arm and chest hair. As well as hair in places your dad probably never thought needed grooming. To deal with all that fur you're going to need a body groomer you can rely on and we've got the 9 best body groomers in 2018.
The Best Body Groomers
Body Groomers Buying Guide & FAQ
Q: What is the Best Shaving Technique for Grooming Body Hair?

A: There's a right way and a wrong way to manscape (that is, address body hair from the shoulders down). Below is the right way.
The Chest - A completely hairless chest might be useful if you're an Olympic swimmer but for everyone else it looks a bit strange and self-involved. Trim your chest hair back to about half an inch in length and taper it as you move toward the edges of your torso.
The Back - The back is where we separate the men from the sasquatch and the one place on the torso where stubble may be forgiven from time to time. Shaving it all off right down to the skin is the only way to go. You might even want to consider waxing, which should keep your back hairless for 4-6 weeks.
The Butt - You're going to look pretty silly with a silky smooth back and a hairy butt. Butt hair doesn't serve any purpose so use your body groomer to take it down right to the follicle.
The Armpits - Some guys like to leave a bit of fuzz under the arms but really, what's the point? Typically what underarm hair does is trap bacteria and lead to unpleasant odors. Shave them clean.
Pubic Hair - There aren't a lot of guys who can pull off the hairless look down there. At the same time giving the forest free reign isn't going to work either. Instead, trim things back to about ¼ inch long and then use your grooming tool to establish new boundaries for your bush that are closer to your stuff.
Q: Can I use a normal razor for body hair?
A: You can but you'd be much better off using a professional grooming tool designed to handle body hair, which is typically coarser and thicker than facial hair. If you decide to go ahead and use a standard straight razor on, say your butt or your pubes, just make sure you don't shave your face with it afterward. You don't want to be transferring bacteria from your butt to your face.

Q: Do I Need to Keep the Body Groomer Oiled and Clean?
A: Although you may well use it in the shower to remove hair from your back your body groomer is actually a precision instrument and needs to be properly maintained. You should make sure you clean the heads after every use and also perform regular maintenance on it, including lubricating it well and properly. Exactly what that maintenance will entail can vary significantly from maker to maker so be sure to consult your owner's manual to get specific care instructions and then follow them to the letter.