Best Yoga Socks For Men In 2022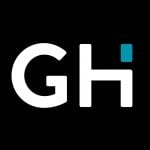 This product guide was written by GearHungry Staff
Last Updated
March 19, 2020
GearHungry Staff
GearHungry Staff posts are a compilation of work by various members of our editorial team. We update old articles regularly to provide you the most current information. You can learn more about our staff
here
.
GearHungry may earn a small commission from affiliate links in this article.
Learn more
One of the advantages of yoga is that very little workout equipment is required. In fact, you can slide into an asana anywhere and whenever the mood hits. It does, however, help when you are more prepared for the complex positions. Take your socks, for example. Without the right pair, you may find yourself "ice-skating" along the floor instead of holding your stance. This could lead to a serious injury. So, if you love a good meditative workout, why not replace your usual socks with the best yoga socks for men?
The Best Yoga Socks For Men
Muezna Men's Non-Slip Yoga Socks For Men

Yoga socks with grippers have never looked so stylish. That's why we have decided to start our list off with these ultra-trendy and ultra-supportive socks by Muezna. They look good, they feel good, and what's more, is that they're not too pricey either. On purchase, you will get three pairs in a pack, which is just enough to tide you over between workouts and washes.
Muezna Men's Non-Slip Yoga Socks have been made from pure and natural cotton, so they breathe like a dream. They also have moisture-wicking abilities to keep your feet dry and comfortable. The fabric is of medium thickness, which is enough to keep your feet warm without being too heavy and bulky. The socks are then finished off with a flattering design on the instep and an interestingly-patterned anti-skid addition with grippers on the bottom. For more quality products for yoga classes, check out our guide to the best yoga shorts.
Key Features:
An ergonomic and innovative design
Moisture-wicking fabric keeps your feet dry and comfortable
Made from 100% pure cotton
Available in a pack of three
Made using attractive and masculine colours
The anti-slip grips on the bottom are made of natural silica
Gaiam Full-Toe Yoga Socks

While these five-toe traction socks may not be for everyone, the brilliant support and stability they offer cannot be denied. Gaiam Full-Toe Yoga Socks provide non-slip traction from heel to toe and help you to maintain excellent balance. They are also extremely soft and lightweight, so you may not even realise they are there at all while they gently hug your feet.
Since they have been engineered using synthetic materials, the socks may not breathe as well as their more naturally made counterparts. They do stretch very well, however, and you will be able to use your toes more freely as you perfect your asanas. The silicone grips are also of superior quality and are an excellent yoga mat substitute when a yoga mat is out of reach.
Key Features:
Protect your feet from exposure to foot fungus
Made from a polyester, spandex, and rubber blend
They enhance balance and stability
They can be machine washed (and air-dried)
Perfect for yoga and Pilates practice
Get the toe-wiggling freedom of being barefoot
Specification:
Brand

Gaiam

Model

05-52204

Weight

2.1 ounces
RATIVE Super Grips Anti-Slip Yoga Socks

Keeping to a simple yet stylish look, these black and grey socks by RATIVE are quality guaranteed. Made from a blend of cotton, nylon, and spandex, RATIVE Super Grips Anti-Slip Yoga Socks provide excellent ventilation and dry quickly (so no sweaty and sticky feet). The high-quality fabric also promises not to tear or become deformed in the wash, which means you can easily pop them in the machine when they need a clean.
Dotted with square-like grips on the soles, the RATIVE's provide all the traction you will need so that you do not topple over while moving in and out of complex yoga positions. They also deserve credit for having a blissful arch-support design that protects the muscles of your feet. And for less than $15, you can have 3 attractive pairs at your disposal! You may also like some of the best yoga pants from our list, so check them out.
Key Features:
Made from a blend of cotton and synthetic materials
Includes excellent arch support for a secure fit
The socks will not tear or become deformed in the wash
The grippers on the soles are of a superior quality
Neutral colors include grey and black
Great value for money with 3 pairs in a pack
Hylaea Unisex Non-Slip Grip Socks for Yoga

Plain yet sleek and sophisticated in design, these Hylaea socks ooze masculinity. They have been strategically engineered to increase your performance during your routine and their best functionality is that they give wearers the confidence they need to enjoy their time in the studio.
These socks come with a cushioned insole, so you will constantly feel like you are walking on air. They are made from a stretchy cotton and nylon blend that allows them to both stretch and breathe well. Last, but not least, let's turn our focus onto the pair's main feature – the silicone grips. The grippers are superiorly sticky and will provide control, balance, and grip to your feet so that you can focus on your exercise. 
Key Features:
There are 3 pairs in a pack
The soles and the lip of the socks are softly cushioned
Made with a cotton blend to ensure breathability
The silicone grippers work well at preventing falls
The soft cushioned lip will protect your ankle
They are thick enough to keep your feet warm without sweating
FitSox Anti-Slip Yoga and Pilates Socks




Adding a little pep to your step, these socks stray away from the more neutral tones to boast a vibrant purple color. If purple's not your thing, there are other colors to choose from, although this is the trendy hue that caught our attention! Aesthetics aside, for their low price, these FitSox socks will be a good choice.
They are made mostly from cotton and are blissfully soft to the touch. Featuring an ankle design, they will cover all of the right spots of your feet to ensure that your foot muscles are protected and kept in a snug and secure embrace. The underside of the socks then takes care of your poise and support as the rubber dots provide grip to the floor surface. A little on the thin side, these socks will best suit warmer days.
Key Features:
The socks are made from 95% cotton and 5% elastane
They breathe well and are soft to the touch
They are available in an assortment of colors
There is one pair of socks per pack
The rubber grippers are sticky and secure
The grippers are orange and compliment the purple design
Specification:
Brand

FitSocks

Weight

1.28 ounces
Wisdompro Half Toe Yoga Socks with Anti Slip Grip




While they might look awkward and incomplete, these half-toe (toeless) Wisdompro socks have been specifically designed to look this way. The idea is that you get to grip with your toes to keep your balance while the rest of your foot is kept warm and comfortable. The soft rubber nibs on the sole prevent slippage over the rest of the foot and help to optimally enhance the wearer's performance.
With this purchase, you will get two pairs of Wisdompro socks, a black pair and a grey pair. They are made from 100% cotton so that they slide on like silk but fit securely in place for a protective fit. The pair also gives slight compression on the mid-sole, which means that your foot muscles won't tire as easily while they help keep your stance. For easy cleaning, simply pop these babies into the washing machine for a cold cycle. You may also like some of the best bamboo socks from our list, so check them out.
Key Features:
Made from 100% cotton with spandex for support
There's a slight compression on the mid-foot
There are two pairs per pack (grey and black in color)
Soft rubber nibs will help you to keep your balance
The rubber nibs have followed an anti-slip dispensing process
They have been designed to help you keep your balance
TruTread Non-Skid Crew Grip Socks

Most of the pairs we've listed up until now have all been ankle-cuts. TruTread Non-Skid Crew Grip Socks, however, offer a solution for those who prefer a longer fit. They will keep your legs warm during winter workouts and they may also come in handy as hiking or just day-to-day socks. And with four pairs in a pack (all neutrally toned in handsome and masculine colors), this purchase will be a steal!
Made from an optimum blend of cotton, synthetic fibers, and elastic – these socks have incredible ventilation and they resist odors well too. They are cushioned in all the right places for optimal comfort and the soft fabric feels sublime against your skin. Focusing on the non-skid grips; they differ a little in that they are not the typical small rubber nibs that usually line the sole. Instead, they are long strips that run along the bottom of the foot (this means great traction is guaranteed). You may also like some of the best no show socks from our list, so be sure to check them out.
Key Features:
These socks are durable, machine washable, and sturdy
They feature environmentally friendly grips
The grips run from heel to toe for optimal security
Made from a poly, cotton, and elastic blend
The socks stretch well and are well-cushioned
They are made from odor-resistant fabric
Specification:
Brand

TruTread

Model

413PARENT
Ozaiic Anti-Skid Socks with Grips

Ready to boost your yoga or Pilates performance? These Ozaiic ankle-cut socks promise to give you the comfort, support, and confidence you need to enhance your workout. While the complete design is perfect in every way, it's the silicone grips on the bottom that make this footwear stand true to its word.
What else do we have to say about these yoga socks for men? Well, they have been made from cotton, which is a plus when it comes to ventilation. They are versatile and can be used for an assortment of exercises, not just yoga. They also boast exquisite workmanship and the details of the socks have been carefully handled, ensuring years of wear. With such great features, this pack of 3 does sit at the higher end of the price scale. Our guide to the best dress socks features more quality products like this, so check them out.
Key Features:
The grips are made from silicone that's extracted from natural sources
They are made from high-quality materials
Neat hand-stitching and elasticity design
They will help you keep your balance during most workouts
They feature a full-cushioned sole
Includes a unique mesh design with better ventilation
Pembrook Non-Skid Ankle Socks

Ready to look good, feel good, and smell good? Then we encourage you to indulge in a pair of Pembrooks. This brand has been faithfully designing premium quality socks for years and their designs just keep getting better and better. These socks, in particular, have been lovingly made with yoga in mind and their "sole" purpose is to provide you with comfort, support, and balance during a challenging routine.
Soft and comfortable, this footwear has been made with combed cotton, which means it will breathe well. The socks also wrap around feet with a gentle yet snug fit, so they're not going to drop while you are doing sports. When you need reliable footgear that's going to help you hold that plank position or that tuck for just a little longer, then we have no doubt that these lavish socks will do just the trick.
Key Features:
Made from 90% cotton, 8% spandex, 2% elastic
Soft non-slip silicone yoga socks
Flexible, breathable, and comfortable
Use with or without a mat to increase balance and stability
Comfortable sewing line
4 pairs per pack (2 grey and 2 black)
Specification:
Brand

Pembrook

Model

450404PARENT
Great Soles Tabbed Grip Socks for Men

The idea of these socks was conceived in a Pilates studio. This means that they were designed with support and balance in mind right from the get-go. Great Soles Tabbed Grip Socks for Men include heel-to-toe non-slip grips for extra stability and control and you will also find a raised heel pad to give your Achilles tendon added support.
Plain looking yet practical, these premium quality socks have been made from a blend of cotton, polyester, and nylon and have moisture-wicking properties to keep feet healthy and dry during a strenuous routine. They have been engineered for comfort and enhanced studio performance. Need we say more about these functional grip socks by Great Soles – or are you "soled"? To keep your feet healthy, be sure to check out our guide to the best plantar fasciitis socks and pick your favorite pair.
Key Features:
The socks include a premium quality natural cotton blend
They can be worn with or without shoes
They feature an athletic-inspired design
The socks include a heel-to-toe non-slip grip
There's a raised heel pad to support your Achilles tendon
Made from moisture-wicking materials
Rymora Non-Slip Grip Socks for Men

Say hello to premium quality socks that your feet will fall in love with. These Rymora Socks will provide you with cushioned soles for comfort, ventilation patches to maintain dry and cool feet, and seamless toe seams for a snug and soft fit. What more could you ask for in yoga socks? Well, there is more!  
Made mostly from cotton with a touch of "stretch", these sporty socks will give you all the flexibility you need while you move your way in and out of your asanas. And like most of the pairs on our list, this footwear also comes standard with the non-skid grips, ensuring your safety and stability while you balance your way through your routine. Sound good to you? For more cool options for active men, check out our guide to the best running socks.
Key Features:
Made from 80%cotton and 20% stretchy materials
They have been designed to provide non-slipping, anti-skidding action
They are available in a great selection of colors
This purchase includes two pairs of Rymoras
Designed to allow you to move with more control
Ventilation strips help to keep your feet cool and dry
Mato & Hash 5-Toe Exercise

We're ending our list off on a "fun" note with these trendy and funky Mato & Hash Barefoot Feel toe-socks. Available in tons of colors, these yoga socks are more than just interesting to look at. They are highly functional and have been strategically engineered to support the natural alignment of feet by providing good tactile movement, added circulation, and better balance.
If you like the barefoot feel, then this make is an excellent hygienic alternative.  And because they have been made using materials that are lightweight and breathe well – you'll hardly even know they're there (which is great for those who prefer a barefoot feel). And because they keep your toes separated as opposed to being bunched together, you'll experience improved circulation, support, and flexibility. With these socks, you may want to consider ditching the yoga mat altogether! Our guide to the best compression socks features more excellent options like this, so check them out.
Key Features:
Made from 75% cotton, 22% polyester, and 3% spandex
These socks are available in a wide assortment of colors
They keep toes separated for circulation and better grip
A hygienic alternative to bare feet
A non-slip sole provides superior grip on slick surfaces
A premium quality design made from high-quality materials
Specification:
Brand

Mato & Hash

Model

CA7000GR
Yoga Socks For Men Buying Guide & FAQ
Features To Look For In Yoga Socks For Men
When it comes to purchasing yoga socks that you're going to be satisfied with, then you may want to consider a few notable features before making your purchase. Whilst the look and style will appeal to you, the material used plays a big role in terms of comfort.
Material - Yoga socks need to help maintain the comfort of your feet during even the most challenging workouts. That's why the materials they have been designed from should be an important deciding factor.
Most yoga socks will be made of 100% natural fiber such as cotton, wool, and bamboo but more affordable options may be made from blended or fully synthetic materials. Natural fibers breathe well which means your feet won't get wet and sweaty easily.
At the same time, the material you choose will also impact the amount of stretch you will have while you navigate your way in and out of your asanas. Blended and synthetic socks typically give the best stretch and flexibility.
Sweat Absorption - Sweat absorption in yoga socks will make your routine a more pleasurable experience. If a sock can absorb sweat well, then your feet and the floor you are working out on will be kept in a better state of hygiene. Keep an eye out for socks that feature moisture-wicking properties. Moisture-wicking is a sock's ability to allow wetness to be pulled from the skin and to the outside of the fabric so that the moisture can evaporate. This will leave your feet feeling dry and more comfortable.
Colour - Colour generally comes down to personal preference, although more neutral tones suit the meditative art of yoga better.

Yoga Socks For Men FAQ
Q: What are yoga socks?
A: Yoga socks come in many forms. Their main purpose is to give you added grip and stability while you hold tricky yoga poses. This is why yoga socks will have durable grips on the sole. Most yoga socks have also been designed to breathe well to add to a pleasant workout. They are also generally very comfortable.
Socks for yoga may look like regular ankle socks or they may sport a unique look like a 5-toe or toeless design.
Q: What are grip socks?
A: Grips socks are socks that come in all shapes and sizes but their common feature is a pattern of small rubber durable grips that have been added to the sole. These tidy rubber studs provide grip, balance, and stability when the wearer is not wearing any shoes. They are perfect for doing workouts such as yoga and Pilates because they help to support the complicated stances and asanas.

Q: How do you wash yoga socks?
A: Before washing your yoga socks, read the label for washing guidelines. Most socks will fare well in the washing machine but some may need to be hand-washed. If you are using a washing machine, stick to a cold and gentle cycle and air dry instead of using a dryer.
If you are using a washing machine, we suggest that you turn your socks inside out. This way, the grips will stay in place and the stickiness will not wear out too quickly.
Sign Up Now
GET THE VERY BEST OF GEARHUNGRY STRAIGHT TO YOUR INBOX