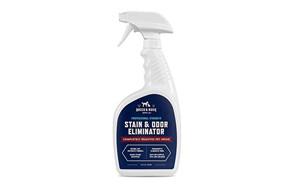 Rocco & Roxie Professional Strength Odor Eliminator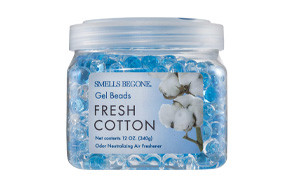 Smells Begone Odor Eliminator Gel Beads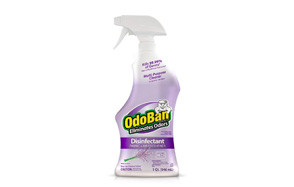 OdoBan Ready-To-Use Odor Eliminator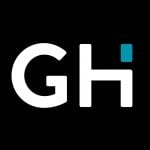 Enclosed, indoor spaces have a high tendency of being engulfed with smelly odors. Especially during the summer months, various odors emanate from the environment, cooked food as well as human and animal sweat. To try and mask these scents, various types of air fresheners have been manufactured; however, many of these products do not completely eliminate such unwanted odors, with their effects disappearing only after 30 minutes of use. If you are in the market for the best odor eliminators, the below list can help. Many have gone through various testing sessions to ensure that they can eliminate the toughest of smells with ease; thus, offering users the best value for money.
The Best Odor Eliminator
Odor Eliminator Buying Guide & FAQ
How We Chose Our Selection Of The Best Odor Eliminators
Brand - Our team looked at some of the popular brands in the market and chose some of them for our list of recommendations, and these brands are popular because they've been tried and tested with many users having positive results. Examples of the brands are Zero Odour, Smells Begone, Hamilton Beach, and many others.

Price - The cost of odor removers sold in the market was much considered as well, especially since our readers have different budgets. We ensured that all recommended products offer a wide price range, to cater for all budgets and all resources.
Reviews - During the selection process, a major determining factor for our list of recommendations was feedback from existing users. The research was done on various review platforms, and several user reports were read and studied, to ensure that every product we mention is highly effective, affordable, and worth your investment.
Features To Look For In Odor Eliminators
To find the perfect odor eliminator for your home or office, there are some features you must consider while you search, to ensure that the product you choose to purchase will perform its assigned duties and if possible offer you more value for your money. There are three significant features everyone needs to look for in odor removing products, and they have been listed below.
Ingredients - The first function that cannot be ignored is the ingredients employed in the manufacture of your odor eliminator. Usually, these are products that feature several active ingredients that take away odors and help freshen the air within your home. These products differ from air fresheners in that sense that while air fresheners mask the smells existing, odor eliminators take the odor away totally, leaving you clean and fresh air. It is advised that potential buyers opt for products that make use of organic ingredients as there are non-toxic and safe for use where children and pets reside.  Some natural ingredients used to manufacture these odor removal products include lime, clove, cedarwood, anise, and many others.
Scent - Odor removers can be scented with active organic ingredients to freshen the air in your bathroom and other home spaces. Even though they don't mask odors, they feature natural scents that don't affect your nose or cause any form of allergies. Some scents that are popular among odor removers include sandalwood, eucalyptus, lavender, citrus, and others. For those with sensitive noses, there are unscented odor removers that you can purchase.
Ease of use - The easiest odor removers anyone can use include the gel, air, and packet purifiers. These are great for your home and offices because they don't require a lot of effort from the user to operate. The air purifiers, for instance, only need you to plug them in and turn them on. In the event of a clear filter; however, the user has to replace the filters. Gel and packet odor removers only need to be set out in the space, and they were the elimination process automatically. Many users of odor removers do not fancy using the spray eliminators simply because they tend to require reapplication to the source of the odor, which can take some time.
Types Of Odor Eliminators
Spray - The spray odor eliminators can be sprayed wherever there is an odor. They feature an acidic formula that neutralizes all chemical odors through bonding with them. It is well suited for use in large rooms and concentrated areas and can be applied to furniture, carpets, and curtains. You will find this type of odor eliminator in a small spray bottle, with some coming in gallon containers.
Air purifier - Air purifiers are considered the most effective odor eliminators for large, concentrated areas. These products usually come as plug-in devices, which include the use of a fan for the extraction of odors. The lousy scent is taken through various filtration processes to ensure that it is neutralized and purified before being sent to the room. The new air is fresher and cleaner, with no bad smell accompanying it.
Packet/sachet - Sachet or packet odor removers can be placed in proximity to the source of your bad odor. They work by extracting all harmful odor molecules from the atmosphere. Some are reusable while others aren't and must be disposed of after a specific period. A typical odor remover sachet or packet can be used for up to two years.
Gel - The final type of odor eliminator is the gel system, which comes with a thick, jelly-like texture. To use, it must be poured into an open container and placed close to the source of your odor. It is well suited for your kitchen.

Odor Eliminator FAQ
Q: What kinds of smells can an odor eliminator remove from my home?
A: Odor eliminators dispel all odors in your basement, closets, bathrooms, pet areas, and even in your sweaty shoes. They come with different strengths and capabilities; thus, and some might do well for certain odors than others will. Reading the manufacturers specifications goes a long way to help you find the best product for your smell.
Q: Are odor eliminators safe to use around children and pets?
A: Organic odor eliminators are the best for homes with kids and pets. Luckily for customers, the majority of the odor eliminators on the market are made from active natural ingredients, and these elements are also non-hazardous and non-toxic.