Best Yoga Bags In 2022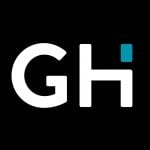 This product guide was written by GearHungry Staff
Last Updated
March 31, 2020
GearHungry Staff
GearHungry Staff posts are a compilation of work by various members of our editorial team. We update old articles regularly to provide you the most current information. You can learn more about our staff
here
.
GearHungry may earn a small commission from affiliate links in this article.
Learn more
Going to the studio to partake in a yoga class requires the essentials: A mat, some water for hydration, comfortable clothes, and a towel. Without any of these things, you might find yourself less comfortable than you want to be. However, all these things need to be placed in a container, how else are you supposed to transport all that gear? Enter Yoga gym bags. These containers are a quintessential part of the yoga experience and are an essential component of this age-long discipline. Whether you're a veteran or a newbie, we have a selection of the best yoga bags for you. Check them out below!
The Best Yoga Bag
ELENTURE Full-Zip Exercise Yoga Mat Carry Bag
Yoga bags are primarily created to help you carry the gear you'll need during yoga, what this means is that if a container can't fit all your yoga essentials, then there is no use for such a bag. Luckily, the ELENTURE Full-Zip Exercise Yoga Mat Carry Bag has no such problems. This yoga bag is a must-have, and it comes equipped with many excellent features that make it a no-brainer for a potential buyer. The ELENTURE bag can comfortably fit a standard yoga mat, and it does this conveniently, meaning you do not have to push or force your mat into the bag to make it fit.
Furthermore, the bag comes with a zip enclosure that helps you secure your mat and all the other things you want to keep inside the container. How about the material, you ask? Well, the bag is constructed with high-quality canvas and fabric, which feels pleasant to the touch, but more importantly, it is very durable and sturdy. In addition, the bag's design is also perfect for whatever yoga attire you decide to throw on, and you can step into your class confidently, knowing that you have one of the very best yoga bags around with you. The bag also contains extra spaces for your daily essentials like house keys, mobile phones, and so on. The adjustable shoulder strap also increases accessibility and eases the task of hauling the bag about.
Key Features:
Lovely design that is aesthetically pleasing
Zip enclosure for increased security
Adjustable shoulder strap ease of access
Can comfortably fit standard yoga mats
Specification:
Brand

ELENTURE

Model

aa-186

Weight

1 Pounds
Kindfolk Yoga Mat Duffle Bag
The design of the Kindfolk Yoga Mat Duffle Bag is striking as the patterned canvas draws you in, and the durable material imbues you with confidence about what you're getting. The name Kindfolk isn't just for show as the company donates $1 for every unit sold, and the money goes to help in the fight against sex trafficking and slavery around the world. This ensures that your money is being put to good use, and you can go to sleep at night knowing that your purchase has done some good in the world. What's more, the material is from man-made leather, and no animals were harmed in the creation of these duffel bags.
Besides, kindness isn't all the bag has going for it; the space inside is also vast and can comfortably take your yoga mat, towel, and other gear, it even holds extra-thick mats which just adds to its versatility. Moreover, the bag contains pockets in which you can comfortably store your phones, keys, gum, and any other small item. Due to the unique design and impressive durability, this yoga mat carrier bag also makes an excellent gift for friends and fellow yogis. Finally, maintenance is stressless, and you only need to follow a few simple cleaning instructions to keep your bag in peak condition every time.
Key Features:
Kindfolk donates $1 for every unit sold to fight sex slavery
Excellent material that is durable and tough
Environmentally friendly
Easy to wash and maintain
Specification:
Brand

Kindfolk

Weight

1.1 Pounds
Deco Athletic Yoga Mat Bag
You need to pay close attention to what you get with yoga bags, as some have genuinely remarkable features that you could miss out on if you don't pay attention to them. Take the excellent Deco Athletic Yoga Mat Bag, for example; this is a bag that isn't only strong and steady but also features an interior lining that prevents odors from soaking into the bag. The presence of a mesh strip allows sweat to evaporate, and it leaves your bag smelling fresh. Also, the bag sports a cavernous space for your yoga mat with a full zip enclosure that secures your mat and also enables you to have easy access to your gear.
Two large pockets accompany the bag in which you can comfortably store your keys, wallet, mobile phone, and other stuff. On top of this, there is a large mesh pocket that is ideal for storing larger items such as a spare t-shirt, yoga shorts, towels, and so on. As mentioned before, the construction of the bag was achieved with the help of high-quality materials put together to create a product that is sure to last you for quite a while. The manufacturer also guarantees that a tree will be planted for every unit sold, this means a purchase of the Deco Athletic Yoga Mat Bag is an offer of help to mother Earth. What's not to like about that?
Key Features:
Every purchase facilitates the planting of a tree
Elastic mesh pocket to store large items
Inner pockets for small personal items
Inner lining prevents sweat and odors from soaking into the bag
Specification:
Brand

Deco Athletic

Weight

9.6 Ounces
Zip enclosures are very trendy, but they certainly aren't the only style that a yoga bag can come in. The Ewedoos Yoga Mat Bag sports a slightly different style with its tote bag design, which means your yoga mat is likely to jut out, and you're less likely of being suspected of transporting a body. Joking aside, the bag is an excellent product with the construction allowing for easy access, meaning that you can pack up your yoga gear in no time at all. Additionally, the bag is gender-neutral with a comfortable shoulder strap that doesn't present any challenge to carry. Another advantage of the Ewedoos Yoga Mat Bag is its versatility. Due to the way the bag is made, it can also be used as a gym bag and even as a bag to run errands with. It features two pockets, a large on the side of the bag, and a smaller one on the inside of the bag for storing personal items. The large pocket can take stuff like your water bottle, towel, sunglasses, and so on. The smaller one is for less important items like keys. The Ewedoos Yoga Mat Bag comes with a 100% satisfaction guarantee from the manufacturers, and if for some reason you are not satisfied, you're promised your money back. With all the fantastic features in the bag, there is really no reason not to take a punt on the bag.
Key Features:
Two pockets for personal items
Tote bag design
Useful as both a gym bag and a yoga bag
Comfortable shoulder strap for easy transport
Specification:
Brand

Ewedoos

Weight

10.2 Ounces
Yogiii Large Yoga Mat Bag
As the name implies, the Yogiii Large Yoga Mat Bag is enormous! This original design from Yogiii is a trendy bag that was made to look good but also to take everything you throw at it with ease. This huge yoga mat carrier bag can take a considerable number of items, including yoga mats, water bottles, cooling towels, and so on. In addition, the Yogiii Large Yoga bag can take any size of yoga mat, so be it a thick or thin mat, you have a bag that takes it all with no hassle at all.
What's more, the bag is also useful as a gym bag, beach bag, or diaper bag. This multipurpose feature really elevates the attractiveness of this bag, but what takes it even higher on the credibility ladder is its impeccable construction. Made with high-quality canvas, the Yogiii bag is perfectly stitched and incredibly easy to carry about with you. If you require even more space, it also contains a couple of pockets to store smaller items that you can rest assured won't get missing.
Key Features:
Tote bag design with enormous space for yoga gear
Sturdy design for extra durability
Capable of taking any size of yoga mat
Multipurpose bag suitable for the gym, beach, or any other place
Specification:
Brand

Yogiii

Weight

9 Ounces
Kindfolk Yoga Mat Duffle Bag
The fact we have another Kindfolk product on our list of the best yoga bags just speaks to the incredible quality of their wares. The Kindfolk Yoga Mat Duffle Bag doesn't disappoint from the design to its suitability for purpose. Just like its sister bag, it comes with the promise of some money going to the fight against sex trafficking and slavery worldwide. It also comes with the guarantee of animal cruelty-free materials in the manufacturing process.
The materials are eco-friendly and durable while still retain a level of stylishness that will ensure that it catches the eye wherever it goes. In addition, the bag itself is large and is capable of taking yoga mats of all sizes and thickness with minimal hassle. You are assured of visually pleasing design and high-quality material that is certain to last you for ages. It is incredibly easy to maintain, and the application of a damp cloth to the material is just about all you need. If you are short of a gift idea for a fellow yogi, or a friend/family member, why not get yourself a Kindfolk Yoga Mat Duffle Bag? For more quality sports bags like this, check out our selection of the best ice hockey bags.
Key Features:
Helps in the fight against sex trafficking
Made with man-made leather
No animals were harmed while making this product
Excellent gift for friends and family
Specification:
Brand

Kindfolk

Weight

1.3 Pounds
A bag is just as much a fashion accessory as a pair of shoes or a really cool pair of sunglasses, which is why it is essential that your yoga bag looks good on its own and also on you. The Zenifit Yoga Mat Bag manages this effortlessly with a lovely design that is both eye-catching and mesmerizing at the same time. This is a bag that can match your yoga outfit seamlessly and imbue you with that extra zip in your step that comes from confidence.
The tote bag style of the pack works in its favor as it takes all your yoga gear while looking effortlessly chic. At 33.5 inches in length, this is a large bag that only reveals about 25% of your yoga mat. Also, it comes equipped with pockets to keep your towels, extra clothing, and other items you might want to have with you on your trip to the studio. With reinforced stitched seams, purchasing the Zenifit Yoga Mat Bag also means you have a very durable bag that is there with you for the long haul. A lifetime warranty also means that you can buy this bag with no reservations about its quality.
Key Features:
Tote bag design that's attractive to the eye
Extra pockets for additional items
33.5-inch length that comfortably takes any object placed in it
90-day money-back guarantee
Specification:
Brand

Zenifit

Weight

10.9 Ounces
Travel Yoga Gym Bag for Women
While this is in no way a unisex bag, it hardly diminishes the appeal of the product. The Travel Yoga Gym Bag for Women is here to help everyone enjoy their trip to the yoga studio that bit more. This yoga gym bag is made with waterproof linen and other durable materials to create a product that can take a beating and still serve you admirably. The main compartment of the bag is decent in size and can take most of your gear while the addition of extra pockets provides you with space to keep additional items that you might need along the way.
Most intriguing of all is the yoga mat strap, which helps you secure your yoga mat on the bag, and it also comes with a strap that just increases the ease with which you can access your mat. Furthermore, with the Travel Yoga Gym Bag, you also get a one-year warranty along with a 30-day money-back guarantee that ensures you can buy this product with peace of mind knowing that if it is not to your taste, you can get your money back. For more yoga essentials, check out our guide to the best yoga mat cleaning sprays.
Key Features:
Yoga mat strap that helps you secure your yoga mat
30-day money-back guarantee for all consumers
Extra pockets for additional storage space
Durable materials that enable longevity
Specification:
Brand

Y.U.M.C.

Weight

14.1 Ounces
Yoga Bag Buying Guide & FAQ
Features To Look For In Yoga Bags
Size - The size of your yoga bag is significant, as it could decide whether you get to go to the studio or not. If you have a bag that's too small and cannot contain all your gear, then you might as well not go. If you have to force your yoga mat into your bag, then that's a red flag and a sign that that is not the bag for you. Forcing a yoga mat into a bag can damage the mat over time and also reduce the longevity of the bag. Ensure you get a yoga bag that can take your mat and all the other yoga essentials.
Quality - The quality of a yoga bag is of utmost importance, and the higher the quality of a bag, the longer it will last for. Bags that tear easily or degrade after being washed in the washing machine are a terrible idea. Pay attention to the overall quality of your bag, as this will save you money in the long run. If you have to keep buying new yoga bags that don't last very long, then you should consider looking at the quality of what you're getting a bit more.
Material - You really don't need anyone to tell you that a product made with inferior quality materials will never last and will end up as a regrettable decision. Furthermore, poor material bags could also retain odious smells, which make them unpleasant to use. This is why the quality of the bag and the materials therein are crucial.Some are waterproof, while others are tear-resistant and easy to wash. You will be well served to pay attention to what material is used to create the bag as high-quality bags tend to last longer and are generally more comfortable to use.
Brand - This is usually the easiest indicator of the quality of a bag. The brand name on yoga bags is important as brands tend to give buyers peace of mind as you can usually trust some brands to deliver constantly. Additionally, brands are developing a more human face on a daily basis, meaning that brands that align with your values are easier to trust than those that don't. There are brands such as Kindfolk that give a cut of their earnings to the fight against sex trafficking and slavery worldwide. These are noble goals that any potential buyer can get behind. With such brands in existence, the importance of the brand is more pronounced than ever. With that said, pay close attention to the brands you buy from as they are a big decider in whether you're getting a good product or not.
Yoga Bag FAQ
Q: What is a yoga bag?
A: A yoga bat is a container that is created to store your yoga gear, including your mat, water bottle, towel, change of clothes, and so on. They come in different styles, with the most popular being the barrel bag style. Some are also shaped like tote bags, and they generally contain extra spaces where you can keep smaller items.
Sign Up Now
GET THE VERY BEST OF GEARHUNGRY STRAIGHT TO YOUR INBOX