Best Xbox One Accessories in 2022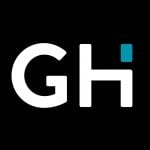 This product guide was written by GearHungry Staff
Last Updated
November 2, 2018
GearHungry Staff
GearHungry Staff posts are a compilation of work by various members of our editorial team. We update old articles regularly to provide you the most current information. You can learn more about our staff
here
.
GearHungry may earn a small commission from affiliate links in this article.
Learn more
If you're an Xbox One fan you know that there's an incredible array of accessories available for your favorite gaming platform. What you may not know is which ones are worth the investment and which should be left on the shelf. That's why we're here. We sifted through hundreds of contenders to find the products that will add the most value to your Xbox experience. So without further ado, here are the best Xbox One accessories for the coming year.
The Best Xbox One Accessory
Seagate Game Drive for Xbox 2TB
Xbox One titles have become so large in the past couple of years that the 0.5TB on your console is often full after only a handful of installs. To make matters worse you can't make any modifications or in any way extend the memory in the console itself without voiding the warranty. That means that in a real-world sense you only have two practical choices: either stick with the Xbox one vide games you have and maybe uninstall older games to make way for newer ones, or pick up an external hard drive. Since the notion of giving up on new titles is a non-starter for every gamer we've ever met, that leaves the external hard drive option. But with scores of different XHDs out there which one is best for Xbox gaming?
For our money, the Seagate Game Drive for Xbox is clearly the Best Choice as far as Xbox One accessories go. This is the only XHD currently on the market designed specifically for the Xbox One in all its permutations. You get an additional 2TB of storage in a device that's small enough to fit in your shirt pocket. And you won't have to deal with lagging performance since the Seagate Game Drive uses leading-edge USB 3.0 technology. You'll have enough space to accommodate all your favorite new titles regardless of how large and enough left over to squeeze in your favorite movies as well. Take back control of your gaming future with the Seagate Game Drive for Xbox One.
Key Features:
2TB of storage will accommodate 50 Xbox One games.
Compatible with all subsequent Xbox One releases.
No hassle plug and play set up.
USB 3.0 provides a pedal to the metal experience.
Compact and affordable.
Specification:
Brand

Seagate

Model

STEA2000403

Weight

5.9 Оunces
PDP Talon Media Remote Control for Xbox One
The Xbox experience is more than just mind-bending games. The console is an all-purpose entertainment center you can use to control your TV, Blu-ray and other devices so it only makes sense that you have a single remote that's compatible with everything. The Talon Media Remote for Xbox One allows you to switch back and forth between gaming, watching movies and sports, catching GoT on the TV and listening to your favorite tunes while you eat.
This is an officially licensed product that's fully compatible with all permutations of the Xbox One console so there are no compatibility issues that will rise up and put an end to your media surfing. The design is sleek with a textured surface that makes getting and maintaining a grip easy as pie. Unlike some so-called universal remotes, the Talon won't leave you scrambling for the TV remote to adjust volume or change channels. It handles it all. Great for families with competing tastes.
Key Features:
Officially licensed by Microsoft for the Xbox One.
Controls Xbox One, TV, streaming media apps, Blu-ray and more.
Backlit buttons negate the need to turn on the lights.
User-friendly texture ensures firm grip.
Ideal for families and media surfers.
Specification:
Brand

PDP

Weight

3.52 Оunces
Taking your Xbox One on the road with you is always an iffy, stressful experience. There are so many things that could go wrong that sometimes the best idea is to leave it behind. But where's the fun in that? Instead of living a life of denial pick up The Rook Travel Bag from Hyperkin Polygon and liberate your console from the living room. This is a true heavy duty storage and transportation device that's designed specifically for the Xbox One.
The Rook provides a safe, luxurious ride for your console and more. Bring along up to six discs, your controller, racing wheel, all your cables, earphones, gaming glasses and whatever else you're going to need to set up shop at your destination. You'll rest easy knowing your console is safe in the overhead compartment or the trunk or the backseat. If you're hoofing it through the airport there's a 4-inch wide shoulder strap that distributes the weight and plenty of internal padding that prevents the console from banging around inside. Xbox One accessories don't come any more practical.
Key Features:
Robust padding throughout.
Lots of compartments for storing peripherals.
Wide, fully adjustable shoulder strap.
Heavy duty secure closing mechanisms.
Accommodates all your peripherals
Specification:
Brand

Hyperkin

Weight

3 Pounds
Xbox Elite Wireless Controller
There are Xbox One controllers and then there's the Xbox Elite Wireless Controller and they are not the same thing. The Elite lets you take your gaming to the next level. The rubberized grip enables you to elevate your physical performance with total confidence while other features like the hair-trigger locks let you take full advantage of the enhanced hand-to-controls coordination.
The easy to use app allows for precise customization. Adjust the sensitivity of the thumbsticks, swap button assignments, tweak the min/max values of the trigger and much more. Before you know it you'll have what you've always wanted: a controller that's a true extension of you. The Xbox Elite Wireless Controller comes with interchangeable paddles and is compatible with the Xbox One and Xbox One S consoles.
Key Features:
Rubberized grip provides a higher level of control.
Pro level customization with lots of interchangeable components.
Easy to install and use app.
Hair trigger locks for when everything is on the line.
Official Microsoft Xbox One product.
Specification:
Brand

Microsoft

Weight

2.5 Pounds
Xbox One Stereo Headset Adapter
Making adjustments to your wired gaming headset is a pain. Or at least it used to be. Today you have the Xbox One Stereo Headset Adapter to free you from the tyranny of the headset and let you enjoy uninterrupted gaming. This isn't some complex workaround or sweatshop product that's going to fail 30 minutes after you set it up. It's one of those no-nonsense Xbox accessories that will let you solve one of the most stubborn issues in gaming: what to do when you need to adjust your wired headset.
Set up of this headset adapter is super easy. Just plug the adapter into your controller and connect the headset via the audio jack and you're good to go. Plug the 2.5mm cable into the adapter to get chat audio. No more trying to juggle priorities. No more having to interrupt your game in order to lower the volume or initiate chat. It's all here. Be sure to also check out our list of the best AUX cables for more great items like this.
Key Features:
Works with most wired stereo gaming headsets.
Make your headset adjustments in-play.
Provides volume control, mute and game/chat balance adjustments.
Accepts 3.5mm audio jack from your headset.
At last, true integration of your headset.
Specification:
Brand

Microsoft

Weight

4.8 Ounces
Xbox One Play and Charge Kit
The best Xbox One accessories are supposed to make your gaming life easier and that's exactly what the Xbox Play and Charge Kit does. It lets you finally say goodbye to all those planet killing disposable AA batteries that used to die on you in the middle of the battle and enjoy interruption-free gaming with your wireless controller. Charge overnight or while you're playing. It doesn't make any difference. This is a true performance enhancing accessory that you'll appreciate from day one.
Having to interrupt your game to swap out batteries has always been the bane of the gamer's existence. But no more. With the Xbox One Play and Charge Kit, your gaming experience is now seamless and you're also living up to your environmental responsibilities by no longer providing dead batteries for the local landfill. We call that a win/win and it's one big reason why this accessory walks away with our Best Value designation.
Key Features:
Say goodbye to AA batteries once and for all.
Provides up to 30 hours of play time on a single charge.
Recharge while you're playing.
Fully compatible with Xbox wireless controllers.
Charges in about 4 hours.
Specification:
Brand

Microsoft

Weight

7.2 Ounces
Turtle Beach Stealth 700 Wireless Gaming Headset
The sound is a vital part of the gaming experience. Without realistic sound, it's difficult to immerse yourself in the virtual world of the game and stay focused. Gaming headsets have made impressive strides in recent years culminating in the Turtle Beach Stealth 700. This premium wireless headset provides astonishing sound quality with deep percussive lows and clear, crisp highs. Active noise cancellation keeps ambient sound out and allows you to hear every breath, every footstep of your opponent and every comment, warning or tip from your teammates.
This incredible gaming headset features Microsoft's Sonic Surround Sound. It's a theater-quality audio experience that syncs perfectly with the action and allows you to hear threats behind and beside you before you see them. The headset itself is extremely comfortable with a headband wrapped in soft, synthetic leather, the mic flips into and out of position quickly and reliably and the 50mm Turtle Beach speakers are some of the best around. Stop wondering what your game really sounds like and find out by picking up the Turtle Beach Stealth 700 Premium Wireless Surround Sound Gaming Headset.
Key Features:
The ultimate Xbox wireless gaming headset.
Provides leading-edge Windows Sonic Surround Sound.
Effective, real-time noise cancellation.
Turtle Beach flip-up mic for crystal clear chat.
Dynamic chat boost to optimize team communications.
Specification:
Brand

Turtle Beach

Weight

1 Pounds
Gunnar Optiks Intercept Computer Gaming Glasses
Eye strain and gaming are like two peas in a pod, unfortunately. But you don't have to let blue light get the better of your baby blues. Gunnar Optiks Intercept Computer Gaming Glasses drastically reduce the amount of blue light that reaches your eyes, thereby heading off eye strain while also allowing you to sleep better. Say goodbye to blurred vision, dry eyes and headaches by saying hello to these patented Intercept Computer Gaming Glasses from Gunnar Optiks.
Eye strain is known to upset the body's circadian rhythms, causing irritability, interfering with appetite and making it more difficult to get to sleep. Blue light is also suspected of playing a part in the development of cataracts, retinal damage, and macular degeneration. Gunnar Optiks glasses eliminate blue light and glare to provide you a more full-bodied visual experience from your games. But that's not all. These state-of-the-art Xbox One accessories will also pay numerous health dividends in the long run.
Key Features:
Provides effective protection from high-energy blue light.
Prevents eye strain and its myriad symptoms.
Blocks 100% of UV and 65% of blue light.
FDA approved, lightweight and durable.
Enables better, more satisfying sleep.
Specification:
Brand

Gunnar Optiks

Weight

0.8 Ounces
KontrolFreek Ultra Performance Thumbsticks for Xbox One Controller
What is gaming if not an exercise in control? As such one of the primary goals of Xbox accessories should be to help improve your control over the action and that's exactly what the KontrolFreek Ultra Performance Thumbsticks for Xbox One aim to do. Happily, they deliver on their promise and in so doing enable you to attain a higher degree of efficiency and effectiveness within the game environment that's a more accurate reflection of your true abilities. With improved thumb/stick interaction, enhanced mobility, sweat-free operation and increased range of motion you'll get more from every movement, every game.
The additional height of these KontrolFreek Thumbsticks dramatically increase your range of motion. This enhanced capability allows you to get more out of every motion, every twitch, thrust or pull of your thumb. What used to require a big dramatic movement can now be accomplished with a subtle flick and when you really want to reach for the stars you'll find the competition just won't be able to keep up. Twist around in a nano-second to confront your opponent, outmaneuver them to gain the high ground or outrun them to reach safety. KontrolFreek Thumbsticks will help you get so much more from all your titles, including Call of Duty, Halo, Overwatch and more. Don't settle for middling performance from your controller. Install these Ultra Performance Thumbsticks from KontrolFreek today and experience gaming excellence. Find more great products like this by checking out our guide to the best wireless gaming mouses.
Key Features:
Provides a higher quality grip by way of the rubberized surface.
Proven through thousands of hours of testing to increase kill ratios.
Allow your thumbs to do their work with minimal effort.
Reduces the scourge of thumb fatigue and even CTS.
Significantly improves range of motion.
Specification:
Brand

KontrolFreek

Weight

0.16 Ounces
3 Month Xbox Live Gold Membership
Everyone could use some new friends and gamers are always on the lookout for new, worthy enemies. You'll get both when you sign up for the 3 months Xbox Live Gold Membership. Xbox Gold Members get access to a wide variety of new titles every month, significant savings in the Xbox store, dedicated servers that ensure uninterrupted play at the highest available speeds and an automatic into one of the largest and most compelling gaming communities on the net.
While it doesn't technically belong in the category of Xbox accessories for the price of a single large pizza you'll nonetheless get variety, excitement, friendship, community, savings, exposure to new titles and a chance to prove your chops against some of the best, most dedicated gamers out there. And it's super simple to do. Once you purchase the Gold Membership you'll instantly receive a download code that can be redeemed just as quickly via your console. Within minutes you'll be online making friends and testing yourself and your skills in a global arena.
Key Features:
New free games to play and share every month.
The chance to join an enormous, vibrant community of Xbox gamers.
Dedicated servers provide Gold Members outstanding performance.
The free games alone are worth up to $700 per year.
Visit the Xbox store and enjoy saving of up to 75% on select titles.
The final item on our list of best Xbox One accessories is the ultimate stocking stuffer. A $25 dollar Xbox gift card. The gamer in your household will go gaga when they realize they have a redeemable credit with the Xbox store to purchase any type of game, movie, app or more. While you'll be happy knowing that they're picking something they really want.
Whether your recipient is a die-hard gamer or uses their Xbox One primarily to media surf they're going to find something to like with this virtual gift card. They'll have their pick of great Xbox accessories, their favorite Hollywood blockbusters, cool apps, music and a whole lot more. So don't wait. Once you make the purchase you'll receive a code to your console that's redeemable for any of the abovementioned products. The digital gift card is compatible with any Windows 10 PC, tablet or phone, Windows 8.1 or Windows Phone 8 as well as an Xbox One or 360 consoles (Xbox live required).
Key Features:
The perfect gift for the gamer on your Christmas list.
Delivered in seconds to your Xbox console.
Let's you choose from a staggering number of games, movies, apps and much more.
Allows the recipient to choose the items that will make them happiest.
Hassle free purchase negates the need for a credit card.
Sign Up Now
GET THE VERY BEST OF GEARHUNGRY STRAIGHT TO YOUR INBOX