Last updated:
25 Sep 2020
13 Best Xbox One Accessories (Review) in 2021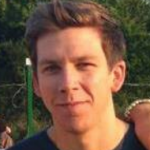 This product guide was written by Jordan Carter
Published
November 2, 2018
If you're an Xbox One fan you know that there's an incredible array of accessories available for your favorite gaming platform. What you may not know is which ones are worth the investment and which should be left on the shelf. That's why we're here. We sifted through hundreds of contenders to find the products that will add the most value to your Xbox experience. So without further ado, here are the best Xbox One accessories for the coming year.
The Best Xbox One Accessory
The best!
Gear, gadgets & stuff for men
Straight to your inbox