Best Racing Wheels in 2022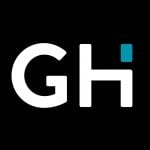 This product guide was written by GearHungry Staff
Last Updated
September 28, 2018
GearHungry Staff
GearHungry Staff posts are a compilation of work by various members of our editorial team. We update old articles regularly to provide you the most current information. You can learn more about our staff
here
.
GearHungry may earn a small commission from affiliate links in this article.
Learn more
Racing car simulation has always been hugely popular. How many times did a kid bankrupt his piggy bank just to grab the steering wheel and get racing at the local video arcade? Then these games made their way into homes and since then there has been no looking back. The first racing games had a simple joystick as a controller. Over time this evolved into a games controller which was great, but nothing beats the experience you get with a racing wheel.  Racing wheels today come in all shapes and sizes, but the best racing wheels have so many exciting and realistic features that you can get totally immersed into a race. The graphics, sounds and vibrations have all been designed to be as realistic as possible to the point where many wheels are replicas of the real thing. Choosing the perfect racing wheel is not an easy decision, especially when you consider the price tag that comes with them. We've taken a closer look at some of the most popular ones to help you choose the best for you.
The Best Racing Wheel
Logitech G920 Dual-Motor Feedback Driving Force Racing Wheel
The Logitech G920 Dual-Motor racing wheel is the best choice for gamers who love to put the pedal to the metal. Specially designed for Xbox One and PC use, this racing wheel comes complete with pedals the wheel itself leather topped to give you that authentic racing feel. It is also durable so can be sure it has been built to last. If you're a serious gamer and you love the feel or a real racing wheel then this will be a good one for you.
Key Features:
Realistic steering and pedal action
Durable solid steel ball bearings
Hand-stitched leather wheel grip
Realistic racing simulation
Responsive floor pedal unit
Specification:
Brand

Logitech

Model

941-000121

Weight

4.96 pounds
Real leather wheel for authentic feel
Pedals with realistic feel
Strong force feedback
Turning can be unpredictable
Too similar to G27 model
Thrustmaster VG TMX PRO Racing Wheel
You can't go wrong with this Thrustmaster steering wheel if you are a lover of racing simulator games. The easy-read controls make it simple to get racing and you can play on your Xbox or your PC. The pedals are metal for those who want to focus more on racing than worrying about equipment. This is the official racing simulator for Xbox One and Windows so you can be certain you're getting an authentic piece of equipment. If you are looking to upgrade your gaming equipment, then make sure you read our gaming monitors review or our gaming headsets review.
Key Features:
Official racing simulator for Xbox One and Windows
900 degree Force Feedback system
100% metal pedals and internal structure
3 fully adjustable pedals
Specification:
Brand

ThrustMaster

Weight

7.4 pounds
Xbox & PC compatible
Easy to read controls
Once configured provides full control over racing games
Pedal controls not invertible
Steering wheel a bit small
Next up, we've got another PXN racing wheel. This model – the PXN V311 – is slightly cheaper and lacks a few of the features that we saw in the PXN V900. However, it's still worth checking out, especially if you primarily play racing games. The main difference is that this racing wheel doesn't have the capability to turn 900º. That means it's not particularly well suited to games like Euro Truck Simulator. On the plus side, it has a realistic grip, flappy-paddle gears, and two large pedals – everything you need for a racing game. Plus, it's compatible with pretty much every gaming platform on the market. 
Key Features:
Works on most consoles 
Double vibration motors 
Two large pedals 
Three adjustable sensitivity levels 
12-month warranty 
Specification:
Brand

PXN

Model

V311

Weight

6.91 pounds
Perfect for racing games 
Competitively priced 
Compatible with almost all platforms 
Doesn't stick easily to surfaces 
HORI Racing Wheel Overdrive for Xbox One
If you're looking for a simple racing wheel at a reasonable price, then this HORI Racing Wheel Overdrive for Xbox One will work well for you. This is an Xbox one steering wheel with a difference. The settings are adjustable so you can go from 270-degree to 180-degree turn ratio in a flash. It is also licensed by Microsoft so you know you are getting a good quality product. Make sure you also check our list of routers for gaming for more gaming equipment. 
Key Features:
Officially Licensed by Microsoft
Full-size racing wheel and pedals
270 deg turn radius
Adjustable output options
Mount security with sturdy clamp system
Compatible for Xbox
Affordable
Turns with ease
Licensed by Microsoft
Rim feels flimsy and small
Cannot be upgraded to include clutch
Only compatible with Xbox One
Thrustmaster Ferrari 458 Spider Racing Wheel for Xbox One
The Thrustmaster Ferrari 458 Spider Racing Wheel is the ideal Xbox One steering wheel. You get everything you need to race like a pro with textured rubber grips that are identical to the ones you would find on a Ferrari 458 Spider. The affordable price also makes this one of the best value wheels on the market and is ideal for those who love racing simulation games. Be sure to also check out our list of the flight sticks for more great items like this.
Key Features:
Complete equipment for all racing situations
Textured rubber grips replicating Ferrari 458 Spider's racing wheel
Wheelbase featuring Thrustmaster's patented Bungee Cord mechanism
Automatic centering feature
Pedal set features wide footrest
Specification:
Brand

ThrustMaster

Weight

9.5 pounds
Replica of actual Ferrari steering wheel
Adjustable pedal heights
Economical price
Clutch and headphone jack not included
Rim feels a little cheap
HORI Racing Wheel Apex for PlayStation 4/3, and PC
If you are looking for a PS4 steering wheel then look no further than this HORI Racing Wheel Apex for PlayStation 4. This model features a full-size racing wheel complete with pedals for the authentic racing experience. It also has a 270-degree turn radius and adjustable output options. Officially licensed by Sony for PS4, you can also use it for PS3 and your PC. Our handy guide to wireless gaming mouses features more great products like this.
Key Features:
Officially Licensed by Sony
Compatible with PlayStation 4, PlayStation 3, and PC
Full-size racing wheel and pedals
270 degree turn radius with adjustable output options
Mount security with sturdy clamp system
Good quality system
Can be customized
Gutsy rumble feedback
Pedals are very ordinary
Doesn't have force feedback
Thrustmaster T150 Force Feedback Racing Wheel
Sometimes all you want in gaming racing wheels is simplicity. You'll definitely get that with the Thrustmaster T150 Force Feedback Racing Wheel for PlayStation 4. This one is perfect for beginners, all the way to advanced gamers making it great for the whole family. The PlayStation4-certified embedded software means the wheel is automatically recognized by the console so you can get straight into your racing circuit of choice. It's neat, cool design looks like the real thing and will give you a great racing experience. Find more great products like this by checking out our guide to the gaming mouse pads.
Key Features:
Official Racing Simulator for PS4 and PS3
1080 degree force feedback racing wheel
PlayStation4-certified embedded software
Realistic wheel with built-in official buttons for PlayStation4
Large, optimized pedal set
Compatible with Thrustmaster accessories
Specification:
Brand

ThrustMaster

Weight

11.7 pounds
Great value
Well made for smooth racing
Strong force feedback
Pedals feel a bit shaky
Wheel turning could be smoother
The PXN V900 might not be the most popular racing wheel on the market but it has some clear advantages over its competitors. First, it's compatible with the Xbox One, PC, PS3, PS4, and the Switch. That means, if you're a multi-platform gamer, you can use this racing wheel on all platforms. It has a physical button that lets you shift between 270º and 900º, giving you the versatility to play different driving games (270º is ideal for Euro Truck Simulator and 900º is better suited to racing games like Forza). It also feels super realistic, thanks to the intelligent auto-vibration levels and ergonomic design. Plus, you get a 12-month warranty, protecting your purchase against damage. 
Key Features:
Works on most consoles 
Button to shift between 270º and 900º
Dual-Motor shock feedback 
Angle self-adjustment pedals 
12-month warranty 
Specification:
Brand

PXN

Model

V900

Weight

9.33 pounds
Works with almost all consoles 
Comfortable grip 
Suitable for all types of driving game 
Great warranty 
Thrustmaster T80 Ferrari 488 GTB Edition Racing Wheel
If you're serious about racing games, you need the Thrustmaster T80 Ferrari 488 GTB Edition Racing Wheel. With the Ferrari logo proudly emblazoned in the center of the wheel and a bunch of extra racing features, it's the perfect way to gain a competitive edge over the competition. The wheel features two sequential paddle shifters made from metal, a total of 11 action buttons, and a D-pad so you can use it as a controller. The set also comes with two racing-style pedals for precise acceleration and braking. This is one of the most basic models in the Thrustmaster range but the quality of the brand still shines through. 
Key Features:
Official Ferrari product 
Two sequential paddle shifters 
11 action buttons 
D-pad 
Racing-style pedals 
Specification:
Brand

Thrustmaster

Model

T80

Weight

8.59 pounds
Looks like a real racing wheel  
Precise control 
Realistic sequential shifters 
Competitively priced 
Racing Wheel Buying Guide
How We Chose Our Selection Of Racing Wheels
Quality – A gaming steering wheel can take a lot of punishment, especially when things on the race track get intense. You want to take the turns as smoothly as possible, and that usually means grabbing the wheel with superhuman strength. Just like in a real race, the grip on the wheel can be fierce so if the wheel is flimsy, it simply won't last. For this reason, we wanted our selection of racing wheels to be durable enough to endure even the most zealous racing gamer.
Brand - Any manufacturer can make a racing wheel, but not all manufacturers have high quality control standards. We've chosen our selection from brands that are the industry leaders in producing high quality electronic and digital equipment, particularly when it comes to gaming accessories like the racing wheel.
Reviews - We scoured the internet for review pages to get feedback from ordinary gamers who have already tried the racing wheels in our selection. Reviews are one of the best ways to get down to the nitty-gritty of a particular product. Serious gamers love to comment on their experiences with various equipment and accessories, and this makes them a great source of information. Only independent reviews can give you a clear picture and insight into a product which takes all the hard work out of making comparisons before making a purchase.
Price - We've found some of the best racing wheels you can buy and in almost every price range to suit any budget. It all comes down to features, but that doesn't mean you want to compromise features and quality just because you don't want to spend too much. Our selection includes models for the budget conscious who are still looking for a good product, and we go all the way to the best steering wheels money can buy.
Features To Look For In Racing Wheels
Ergonomics - We looked for racing wheels that have been designed to replicate the real thing. You shouldn't have to settle for anything less when it comes to gaming, and that should include comfort and function. Our selection is comfortable to grip and has all the relevant buttons within reach of your fingertips so you can efficiently navigate your way around any race track with ease. Most players can get hooked and play for hours so a comfortable design is crucial.
Rotation & sensitivity - When we look at the evolution of the steering wheel for cars, we can see how technology has made driving easier and more enjoyable. The same can be said for gaming steering wheels. Fortunately, these too have evolved and many are so realistic that you can almost imagine yourself driving a real race car. While some serious gamers argue that 900 degrees of rotation (the wheel can be completely turned 2.5 times) unnecessary, others gamers love the realistic steering dynamics that are so like the real deal. The sensitivity is also important. The higher the wheel sensitivity, the more the wheels will turn. However, steering tends to become less sensitive at higher speeds. Many of the newer racing wheels have adjustable sensitivity so you will be able to find the setting most suitable to your driving style.
Force feedback - Some racing wheels have a realistic force feedback. Games that have this can apply force on the axis of control on the actual steering wheel and not just with simple vibrations. Games that do this offer a truer feeling of actually driving and also simulate the real driving experience including crashing and the feeling of actually driving on the road. This, in turn, gives the gamer a challenge to improve their driving skills.
Clutch - If you've ever watched a movie with cars racing around at breakneck speed, one of the coolest aspects of these scenes is the speed at which the driver changes gears. This is where the clutch comes in. The clutch is a must-have for hardcore racing simulation enthusiasts but it does take a lot of skill. Some gamers don't like a simulated manual transmission for particular games, yet love them for others. Wheels without a clutch can still change gears via paddles or buttons behind the wheel so it really depends on what you are looking for.
Pedals - Simulated racing games are pretty boring without pedals so most racing wheels come complete with pedals in a bundle. This is where it can get complicated. If you go for cheaper pedals, they are usually made of plastic which means they are not very durable. You need to consider how many times your foot can pound into a plastic pedal before it falls apart. Some of the middle of the range bundles also have plastic pedals, but they are a little tougher than their cheaper counterparts and the overall construction is sturdier. If you really want the full racing experience and not worry so much about how much force you put on with your feet, then it may be best to put your purchase on hold until you can get a high-end bundle with really good quality pedals. These are usually made of metal, just like the real ones so not only are they longer lasting, they are also more authentic in looks and feeling.
Compatibility - Wouldn't it be great if you could get a racing wheel that you could plug into any device, console or PC? Unfortunately, you probably will not find one that will do that. Even if you find one that claims to work on a particular console as well as a PC, you will probably discover that you need to tweak the hardware or install additional software. The other thing you need to watch out for when it comes to compatibility is that you may need to purchase accessories for your racing wheel from the same manufacturer. The labels may claim that you can plug it into any console, and the plug certainly looks compatible, but you may be disappointed to learn that the other brand pedals don't actually work with your racing wheel. Check all the specifications carefully and double-check the returns policy before you commit to the purchase.
Top Reasons To Buy A Racing Wheel For Gaming
The most obvious reason for buying a racing wheel for gaming is for the realistic racing experience. Early racing wheels had little rotation and only the visuals and a little audio were involved. The newer racing wheels simulate every possible scenario you can imagine when driving on real roads and race tracks. Then you also need to consider the type of racing and gaming you are committed to. Are you participating and competing in online competitions against multiple players? If the answer is yes, then most of your opponents probably have a really good racing wheel giving them a winning edge. Not only will you be on a level playing field with the rest of the gamers, but you'll also love the thrill of the racing competition complete with bumps in the road and a whole lot more.
Racing Wheel Tips
If you're a beginner, lower your degrees of rotation to 360 degrees or less. 900 degrees is far too tricky for novices so start low and work your way up as you gain experience. Play around with the different settings until you feel comfortable. You can make adjustments to the rotation, sensitivity and force feedback as you get more skilled at driving.
Don't be afraid to start slow. Driving fast in a racing simulation is a lot of fun, but not if you are constantly crashing. Familiarize yourself with the wheel, clutch and pedals at a slower speed and pick up the pace as you get more confident. Also, don't go for the highest powered cars on your first go. There is no secret or magic formula to becoming a great racing driver. All you can do to develop your skills is practice.
Best Driving Games For Racing Wheel Users
F1 2017 for PS4 & Xbox One - This is a must for Formula 1 lovers and you can choose from a great selection of F1 classic cars. If you've ever wondered what it would be like to actually race like one of your Formula 1 driving heroes, this is the perfect game to give you that experience.
GT Sport for PS4 - The graphics on this game are awesome giving you an experience you can literally lose yourself in. There are over 160 cars you can choose from and 27 different track layouts. If you are really into racing games, this is one game you just have to play.
Forza Motorsport 7 for Xbox One - Just like the pros you can test your driving skills in dozens of different tracks, driving the car of your dreams and in a variety of different conditions. This is one of the best racing simulation games you will find. Perfect your driving skills on your own and when you think you're up to the challenge you can go online and see if you can keep up with the millions of other gamers around the world.
Assetto Corsa for PS4 & Xbox One - This game is one you will love if racing is your passion. It's brings racing simulation to an all new level. You can track your lap times with different cars and tracks. This is the most fun you'll have without sitting in a real car.
Racing Wheel FAQ
Q: What is a Racing Wheel?
A: As the name suggests, a racing wheel is simply a device you can use to control a vehicle in a racing simulation game. Older versions were somewhat crude and only offered a sight and sound experience, while the newer models can come bundled with pedals, a clutch and a host of other features so that the gaming experience is as close to possible as the real thing.
Q: Is a Racing Wheel a big upgrade over a game controller?
A: The answer is a resounding YES! The features that come with the latest racing wheels give you a totally realistic experience. Not only are you able to visualize your racing simulation, and hear it as well, you can also experience other sensations such as the slight jolt when you shift gears, bumps in the road and crashes. This is something that simply is not possible with a game controller. Whether you use a console or PC steering wheel and pedals, the experience is so realistic that anything else is really just a boring old video game.
Q: Are Racing Wheels easy to store?
A: There is no doubt that racing wheels and all the accessories that come with them take up a lot of space. Finding a place to put everything when you are not racing can be quite a challenge. Fortunately, the solution is to purchase a racing wheel stand. The better stands allow you to set up your racing wheel, pedals and the rest right on to the stand. When you're done playing, you can fold the stand and put it in a cupboard or another room until you are ready to bring it out to play again.
Q: Do I need a clutch?
A: You don't actually need a clutch but if you are a seriously dedicated racing enthusiast it will make your simulation racing experience more realistic. It may be a little tricky to negotiate and you may not need a clutch for every game, but the alternative is to keep flicking paddles behind the actual steering wheel.
Q: Do all Racing Wheels vibrate?
A: Not all Racing Wheels vibrate, but most of the new ones do. The purpose of the vibrations is to simulate a real driving experience. The concept behind this to simulate conditions you would normally experience on real roads such as bumps, gravel, etc.
Q: What gamine consoles or computers are the Racing Wheels compatible with?
A: The main game consoles that are compatible with Racing Wheels are Xbox One, PS3 and PS4. This is because of the intensity of the graphics and the fact that many users want to take their gaming online.
When it comes to computers the best PC racing wheel needs a particular set of system requirements such as these listed below:
For PC Computer users
64-bit Windows
Windows 7 SP1 / Windows 8.1 / Windows 10
Intel Core i3, i5, i7 or better. Alternatively AMD Bulldozer or better
8GB of RAM
NVidia GeForce 2xx series or better, 1GB+ dedicated video memory, AMD 5xxxseries or better, 1GB+ dedicated video memory or better
Integrated Intel HD Graphics 4200+ or better, with 8GB of system RAM
10GB of free disk space
Microphone is needed for voice chat.
For MAC Computers users
iRacing can be run with Apple's Boot Camp utility
Racing Wheels Conclusion
Whether you are looking for a great racing wheel for your favorite game console or the best PC racing wheel, you've got a huge decision to make. Take the time to do some research especially when it comes to the specifications and features. Also don't neglect the accessories and where possible go for racing wheel, pedals and clutch bundles as these are usually good value for your money. The other thing you absolutely need to check is which games you can actually play with each particular brand and model of racing wheel. Whichever device you are using and whichever game you love to play, there is sure to be a fantastic racing wheel for you that will give you the ultimate racing simulation experience. Rev up your engine and get racing.
Sign Up Now
GET THE VERY BEST OF GEARHUNGRY STRAIGHT TO YOUR INBOX