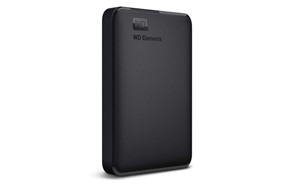 Western Digital Elements Portable External Hard Drive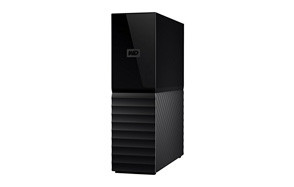 Western Digital Book Desktop External Hard Drive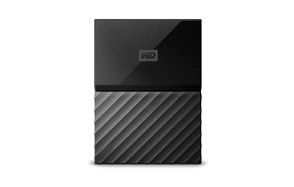 Western Digital My Passport External Hard Drive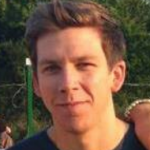 Getting yourself extra space on your laptop or computer is a lot simpler than it was just a decade or so ago. While before you would begin to get pop ups warning of low space – which was obvious enough from all the lag – you can now solve this by simply adding an external hard drive to save all your music, videos, games, or the twenty thousand pictures of your missus staring into the sunset. There are a lot of products to choose from though, so we've done the hard work and identified the 15 best external hard drives for you.
The Best External Hard Drive
External Hard Drive Buying Guide & FAQs
How Do We Choose Our Selection of External Hard Drives
With so many products on the market, it can be a challenge to narrow down the best of the best. When thinking of giving you the information that you need to make a decision we look at two things: performance and price.
These factors often go hand in hand. With everything in life, you get what you pay for and so you can't expect to get a reliable model on the cheaper end of the spectrum. External hard drives are some of the most important pieces of tech available and so we wouldn't want to suggest something that could end with you losing all your favourite files. That's why we have considered the best performing products that are still at a reasonable price to give you the best idea of what you need.

Features to Look for In an External Hard Drive
There are a whole host of features that you want to look for in a portable hard drive or SSD.  depending on your needs you want to consider storage space; there is no point buying 1TB if you are going to need a second terabyte in just a few weeks, so plan accordingly.
There is also speed so you can transfer your files as quickly as possible. There is little worse than having to keep your computer on all night while you transfer files. This can also be considered as part of connectivity. Tech sometimes fails, we all know this, but it can be frustrating having your files corrupted due to a rubbish connection.
The software is another key feature. If it is not compatible with your machine, don't waste your money. With portable hard drives, the size also needs to be considered as you will be carrying it with you all over the place and don't want it weighing down your backpack.
Security is something that is becoming more prevalent with drives nowadays following hacking scandals. If you have sensitive info on your hard drive, then encrypting it will save you a lot of bother. Finally, the durability of your device. Can it withstand human error? Will it degrade after just a year or two? Get your money's worth, but also remember that tech does not last forever.
External Hard Drive FAQ
Q: What is an external hard drive?
A: An external hard drive is a device that can be attached to your computer through a USB cable to store files that might be clogging up your machine. They are ideal for keeping pictures and videos safe, giving you extra space on your device and generally keeping everything secure in case of failure.

Q: How do I use an external hard drive?
A: Depending on your computer, you simply plug it in via the USB port and go through the installation or formatting process (if there is one). Following that, you can drag and drop or cut and paste what you need over to the external drive folder and voila. Really, really easy.
Q: Are external hard drives reliable and how long do they last?
A: As a rule they are very reliable. Some people have theirs for years before having to migrate to another one. Others fail as soon as you take them out of the box, but that is more a manufacturing error other than anything else.
A typical hard drive will last between 3 to 5 years depending on use. If you use them to store lots of data you more than get your money's worth over this stretch of time.
Q: What is HDD and what is SSD
A: HDD stands for hard disk drive and requires more power but also gives you more value for money. When buying an external hard drive, you will typically purchase an HDD. their capacity can range from 500GB to 10TB for desktops
SSD is a solid state drive and is more powerful, but of course will cost more money to run and purchase. A comparison that is often used to differentiate between the two is that an HDD means you have to collect a book across the room, whereas an SSD allows for the book to appear magically in your hands.
Q: How do I maintain an external hard drive?
A: Like anything you want to last a long time, proper care is essential for maintaining your hard drive. Disconnect it properly from your computer, unplug it when not in use, and undertake regular cleaning of it by removing files that are not needed.
Q: HDD vs. SSD
A: Again, it all depends on your needs. The SSD contains no moving parts and so is safer in the event of dropping your bag while the HDD could suffer. The main selling point of an SSD is that it is just so fast. So fast that you can't even comprehend how fast it will be unless you actually use one. For people with horribly clogged up computers, it can seem like a godsend.
HDDs are perfect for those with a lot of media like videos and music. In addition to this they are cheaper. Both products have their advantages and they appeal to different sides of the computer world. Those who just use their computers for listening to music and storing photographs will get more out of an HDD, while graphic arts professionals, those who do a lot of work on their PC will reap the benefits of SSDs. for more info on HDD vs SSD, check out PC World's comprehensive overview of the differences.
Q: HDD vs. Cloud
A: We all remember a couple of years ago when hundreds of celebrities got their iCloud hacked and it caused a general panic about the safety of cloud storage. When considering which to use, there are a lot of factors to consider. For many, the one-time price of HDDs makes it a winner as opposed to subscription payments of cloud storage, but that means you also have to bring your HDD with you if you want to access your files.
Cloud storage allows for anytime, anywhere access and, as long as you don't have anything compromising on there can prove extremely convenient for storing pictures, music and videos without clogging up your phone. Like most issues, it is a matter of what works best for you, so do your research and discover what is the right solution.
Sources: 
Best Cloud Storage of 2018 - TechRadar