Best External Hard Drives in 2022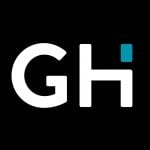 This product guide was written by GearHungry Staff
Last Updated
August 6, 2018
GearHungry Staff
GearHungry Staff posts are a compilation of work by various members of our editorial team. We update old articles regularly to provide you the most current information. You can learn more about our staff
here
.
GearHungry may earn a small commission from affiliate links in this article.
Learn more
Getting yourself extra space on your laptop or computer is a lot simpler than it was just a decade or so ago. While before you would begin to get pop ups warning of low space – which was obvious enough from all the lag – you can now solve this by simply adding an external hard drive to save all your music, videos, games, or the twenty thousand pictures of your missus staring into the sunset. There are a lot of products to choose from though, so we've done the hard work and identified the 15 best external hard drives for you.
The Best External Hard Drive
Western Digital Elements Portable External Hard Drive
The WD Elements external hard drive is a great solution for all of your additional file storage needs. Available from 1TB all the way up to 4TB, you might find yourself taking pictures, buying games, and downloading movies simply so you can fill as much space as you can. The Elements hard drive is an excellent way to improve computer performance while also giving you the opportunity to take it anywhere in the world without it hogging up too much room in your backpack or laptop case.
With a sleek design, the hard drive does – really – just look sexy, but of course beauty is only skin (or plastic, I guess) deep. Luckily, the Elements comes with a host of features that make it so much more than just a pretty face. Universally compatible with both USB 2.0 and USB 3.0 devices, you are assured speedy data transfer of up to 5GB/s and the peace of mind of knowing nothing will be lost in the ether. The reliable Element Portable External Hard Drive means that you can rest assured that either you Mac or PC (or both, Mr. Moneybags) will keep your files protected give you the backup space you need for years to come. You may also be interested in some of the best encrypted drives from our list, so check them out.
Key Features:
2TB storage space
USB 2.0 & 3.0 compatibility
Fast data-transfer speeds
Two-year manufacturer's limited warranty
Dimensions 4.35" x 3.23"
Specification:
Brand

Western Digital

Model

WDBU6Y0020BBK

Weight

4.6 ounces
Wide variety of storage capabilities
Easily formattable for different operating systems
1 year product warranty
Poor cable connection
Formatting reduces a lot of space
No permanent cloud backup solution
Toshiba Canvio Basics Portable External Hard Drive
A handy little device that is available in 1TB, 2TB and 3TB, the Toshiba Canvio Basics External Hard Drive gives you plenty of space for all your extra files and has a lightweight and compact design so that it is easy to transport from place to place, making it ideal for anyone on the move. You also don't need to worry about damaged or corrupt files if it gets knocked, as it can easily withstand even the roughest of tumbles with a durable casing and – for the aesthetically obsessed among us – comes with a matte finish to prevent smudging.
One of its key selling points is its compatibility with Mac systems (although this will require formatting at first), but it also works seamlessly with Windows computers and can be operated as soon as you plug it in. The hard drive delivers fast and efficient data transfer, so you can get everything moved in no time at all, ensuring that your files will be safe and secure. To save energy, the device powers down after a designated amount of time and does not require an external power cord, just the provided USB cable – which is compatible with both USB 3.0 and 2.0. These features combined make the Toshiba Canvio one of the best external hard drives on the market to consider. If you are a Mac user, make sure you also check our top Macbook Pro cases on the market today.
Key Features:
2TB storage space
USB 2.0 & 3.0 compatibility
Fast data-transfer speeds
One-year limited warranty
Dimensions – 4.3" x 3.1"
Specification:
Brand

Toshiba

Model

HDTB420XK3AA

Weight

5.3 ounces
No software installation required
Data transfer rate up to 5GB/s
Lightweight and durable
Mac formatting required before use
No automatic backup software
No password protection 
Seagate Portable 2TB External Hard Drive
Storing and accessing large files has never been easier; from easy connectivity, plug and play operation to the easy drag and drop transference of files. It's all in the Seagate Portable 2TB External Hard Drive Portable HDD. This external hard drive has proven to be quite impressive when it comes to transferring data from one device to the other. The sturdy and sleek portable device can easily fit in the hands, with a really compact size that won't be intrusive or inconveniencing. Some larger hard drives prove to be really heavy on the hands yet don't deliver half as much the efficiency the Seagate 2TB would. Unlike the Toshiba and WD Elements, it comes with just a 3.0 hardware interface, which may be a little limiting for some.
As long as your 3.0 ports are all functional, this really shouldn't be an issue as 3.0 ports perform faster anyway. You're assured of fast writing speeds when storing and transferring data from the laptop to the drive. Simply drag and drop the necessary files that need to be transferred with no hassle or interruptions. Setting up the drive is equally very simple, thanks to the plug and play operation. No extra software installation is required, Windows and Mac laptops will automatically recognize the drive once it's plugged in. Formatting would be required for Mac laptops unless you choose to purchase a slightly pricier Mac-formatted version instead. All in all, this is one reliable external hard drive Windows and Mac users can depend on for guaranteed storage and easy access on the go.
Key Features:
2TB storage space
USB 2.0 & USB 3.0 compatibility
18" USB 3.0 cable included
One-year limited warranty
Dimensions – 4.6" x 3.15&rdquo
Specification:
Brand

Seagate

Model

STGX2000400

Weight

6.7 ounces
Fast data transfer speeds 
Wide compatibility 
Comes with an 18-inch USB 3.0 wire 
Some users reported errors 
Western Digital Black 5TB P10 Game Drive
Have you been planning to delete some of those old games on your laptop or console? Well, there's no need for that with the WD Black 5TB P10 Game Drive. This black portable, external hard drive offers a large space capacity that allows up to 125 games, depending on the respective file sizes. It's a gamer's dream come true, packed in a compact, sturdy device that won't compromise those precious files they hold dear. Download more games and media files with no concerns, thanks to the large capacity hard drive that has got your back. The portable drive allows fast and easy access to those gaming files on the go, without wasting any of your precious time. This means you can take your game collection with you anywhere and everywhere while enjoying opportunities to easily access files with a portable storage device that won't get in the way.
On its own, a laptop or computer could slow down progress on a game when it's overrun with large files. This hardware solves that problem, providing extensive space and the capacity games need to perform smoothly without compromising your victory. It doesn't matter what you're using to play; a console or PC, the hard drive guarantees superior performance. Even more, the solid, sturdy and incredibly portable drive features a durable, shock-resistant form that can withstand the knocks from the energetic life of a gamer. Spend no time thinking about which games to delete on your console or PC and more time playing games you love; both old and new, with a hard drive made specifically to provide a limitless and convenient gaming experience.
Key Features:
5TB storage space
USB 3.0 compatible
Maximum data transfer speeds – 140MB/s
Dimensions – 4.65" x 3.46"
Three-year limited warranty
Specification:
Brand

Western Digital

Model

WDBA3A0050BBK-WESN

Weight

8.2 ounces
Tons of storage space 
Tough exterior 
Designed with gamers in mind 
Seagate Backup Plus Slim Portable External Hard Drive
The Seagate Plus Slim Portable Hard Drive offers the ideal solution for budding photographers who need extra space to store all of their portraits, landscapes and photoshop creations. Seagate has provided this product with 2 months free Adobe Photography Creative Cloud, so you can get your portfolio under way and have somewhere to keep all your favourite memories. Its slim design makes it perfect for simple and unobtrusive transportation in backpacks or even pockets wherever you go.
Available with up to 5TB of storage space and 120MB/s transfer speed, the Seagate Plus Slim Portable is one of Seagate's most trusted and reliable products and comes with customisable backup plans. Compatible with both PC and Mac, it is the ideal product for any budding or experienced photographer and gives you the chance to show off you snapping skills to the rest of the world with ease. It will not just benefit photographers though and has been proven to work with both PS4 or Xbox One. The product works perfectly with both USB 3.0 and 2.0 and is available in a variety of colours for the best personalisation. Stylish enough to suit any buyer, the Seagate Plus Slim can give you the best storage experience you need. Make sure you always keep it handy in your laptop bag.
Key Features:
Seagate software allows for customised backup plans
Speedy file transfer with USB 3.0 and 2.0
Compatible with both Mac and Windows
Free 2-month Adobe Creative Cloud
Specification:
Brand

Seagate

Model

STDR2000101

Weight

4.8 ounces
Free 2-month Adobe CC subscription (redeem before January 2020)
Mac and Windows compatible, no formatting required
Seagate backup software included
Complicated return policy
Maybe not enough storage space for larger files
More fragile than other products
Western Digital My Passport External Hard Drive
With Western Digital's My Passport portable Hard Drive you give yourself the ability to obtain stunning and reliable storage for whatever your needs might be. Coming in a variety of colours (if you want to add a bit of spark in place of boring old black), you can trust the product to store a massive amount of photos, videos, games and music and carry it wherever you go due to its compact and sleek design. The hard drive is ready to use straight out of the box, so you needn't worry about laborious software installation, although it does require reformatting for Mac users (but that doesn't take long!)
The Western Digital My Passport is one of the most secure portable hard drives on the market and comes with password protection to ensure that your information, files and games remain safe and sound. These files are further protected through automatic backup sequences that can easily be arranged with WD backup software. Boasting quality both inside and out, with a USB 3.0 and 2.0 compatibility and fast and efficient transfer speeds, the Western Digital My Passport External Hard Drive is not one to be missed.
Key Features:
Sleek and stylish design
Operation with both Mac and Windows OS systems (Mac requires formatting)
Possibility for massive capacity up to 4TB
Password protection, hardware encryption and automatic backup
Specification:
Brand

Western Digital

Model

WDBYNN0010BBK-WESN

Weight

8.6 ounces
Password protection for added security
3 year warranty
Tailored WD backup software provided
Formatting required for Mac users
Slightly bigger than previous model
Casing less durable to wear and tear than previous models
Seagate Expansion Desktop External Hard Drive
For the mightiest external hard drive performance, look no further than the Seagate Expansion Desktop External Hard Drive. Coming with storage capabilities of up to 8TB, Seagate have designed a product with the tech-savvy in mind while still keeping thing simple for those who may not be as up to speed with the technologies of today. The product is installation-free and ready-to-use for Windows users and is compatible with operating systems as far back as Windows 7. For Mac users, reformatting is required, but should be noted that it is straightforward and hassle-free.
Its SuperSpeed USB 3.0 allows for accelerated file transfer times so that you never get caught in a rut when wanting to get out the house or submit to deadlines. With a simple drag and drop process, you will always be sure of where the file has gone and eliminate worries of losing important information into thin air. The Seagate Expansion is the ideal solution to increasing storage space on your desktop PC or Mac without compromising performance to ensure that you do not miss a beat.
Key Features:
Up to 8TB of additional storage space
No installation required: ready-to-use upon plug in
Speedy USB 3.0 connectivity makes for accelerated file transfer
Perfect for storing games, music, videos and photographs
Specification:
Brand

Seagate

Model

STEB4000100

Weight

2.06 pounds
Massive storage capabilities
Ready to go upon initial plugging in
1 year warranty
Can get loud
Might suffer from overheating due to vent placement
Thin mains wire could be damaged easily
Silicon Power Rugged Portable External Hard Drive Armor A60
If you are looking to show off just how damn manly you are then you need to accentuate that by backing up your files, music, movies, games and (of course) precious memories with the Silicon Power Rugged Portable External Hard Drive. Designed to withstand pretty much anything, you can rest assured that your favourite tunes, films and more will be forever protected against corruption and degradation as long as you keep it. Compatible with all sorts of hardware but ideal for Xbox One and other consoles, there is enough space (up to 4TB) to save all your favourite games and more when the console's hard drive starts getting clogged up.
The Silicon Power device comes with both military grade shockproof and water resistant casing to give your data extra protection, as well as a sturdy USB cable for efficient file transfer. For additional protection, the product is supplied with a 3 year warranty in case anything breaks down. If you are a gamer and need as much space as humanly possible to store all the games you need, the Silicon Power Portable Hard Drive is the solution that you have been searching for. Level up with it today and reap the benefits.
Key Features:
Water resistant and shockproof
Ideal for both Xbox One and PS4 owners
Cable clips eliminate possibility of loss
Simple set up for immediate action and fast transfer speed
USB 3.1 and 3.0 compatibility
Specification:
Brand

Silicon Power

Model

SP010TBPHDA60S3K

Weight

8 ounces
Sturdy and durable casing and design
Capable of storing vast amount of games
3 year warranty
Requires formatting before use
Short USB cable
USB storage cords can comes loose easily
Seagate Backup Plus Portable External Hard Drive for Mac
Mac users often fret when purchasing portable hard drives and SSDs as they are often not compatible with their machines and require reformatting before use. However, the Seagate Backup Plus has been designed exclusively for Mac users and provides a great experience without any of that silly reformatting nonsense. The product has been designed to be used straight out of the box, and comes equipped with Time Machine backup software for simplistic and straightforward backup.
The hard drive is also provided with 3.0 USB connectivity, you are guaranteed speedy file transfer immediately allowing you to move your movies, songs, pictures and more from your Mac to the hard drive and experience exceptional performance with 4TB of available space. Provided with 2 months free Adobe Creative Control Photography, it also gives you the chance to embrace your inner Andy Warhol. For Mac users, this is the portable hard drive you have been searching for.
Key Features:
Specially tailored for Macs with no formatting required
Time Machine backup provided
Sleek and stylish design with 4TB capacity
2-month Adobe CC Photography Plan included
No power supply require, plug and play able
Specification:
Brand

Seagate

Model

STDS4000400

Weight

8.6 ounces
Designed specifically for Mac, no need to format
Lightweight with lots of storage space
Easy installation
Can purchase cheaper Seagate products and simply reformat
Gets hot quicker than other models
Only USB connectivity
Speeding up your PC, Mac or Android device opens a whole new world of productivity for computer users. The Samsung T5 Portable SSD is one of the top solid state drives on the market that has proven to be massively valuable to anyone who has installed them. Designed to provide faster transfer speeds up to 4.9x faster than regular machines as well as read-write speeds maxing out at 540MB/s, you will find yourself whizzing through your operations with ease.
Designed to provide simple and efficient connectivity, without requiring additional adapters or tedious installation processes, the T5 can work with an extensive range of devices that are compatible with both USB 3.0 and 2.0 for versatility. Despite its immense quality, the product is also sleek and portable, allowing you to make the most of it wherever you might be. If you need to find extra storage solutions for your computer, Mac or games console, then look no further than the T5 Portable SSD. Keep it on your gaming desk or carry it with you, either way it will be handy.
Key Features:
Exceptionally fast read-write speeds
Small and portable for easy transportation
Durable top-to-bottom metal casing
3-year limited warranty
Specification:
Brand

Samsung

Model

MU-PA500B/AM

Weight

1.6 ounces
Fits in the palm of your hand
Compatible with multiple operating systems including Windows and Android
Super fast transfer speed
Expensive when compared to available external hard drives
No protective case included
Seagate Backup Plus Hub External Desktop Hard Drive
For external storage solutions that provide as much disk space as possible, the Seagate Backup Plus desktop hard drive can provide everything and more to give you some of the most reliable additional space on the market. Equipped with two (yes two!) integrated high-speed USB ports, you can make the most of the product and transfer between multiple devices at once.  To make things as easy as possible for Windows users, the Hub is entirely formatted before connection to provide fast and efficient operations.
For Mac users, the product comes with the necessary NTFS drivers, which means Windows and Mac users can find some common ground and use the Hub interchangeably without requiring a reformat. As with most Seagate products, it also comes with a one-click or scheduled backup plan (your choice) to ensure your files are always protected from whack hackers or general incompetence. Also provided is a 2-month free Adobe CC Photography Plan.
Key Features:
Two high speed USB ports
Automatically formatted for Windows, drivers provided for Mac
One-click or scheduled backup with Seagate software
Adobe CC Photography plan redeemable until January 2020
2-year warranty
Specification:
Brand

Seagate

Model

STEL6000100

Weight

2.34 pounds
Dual USB ports
Compatible with both Mac and Windows
Automated or one-click backup software
Can get noisy
No on/off button
Slow wake up time
Western Digital Book Desktop External Hard Drive
Finding an external hard drive that will perfectly complement your home office or guy-space (working title, but man caves are a thing of the past, suggestions on a postcard, please) might seem like something that a lot of us would typically scoff at, but having a little bit of aesthetic can just make the whole area look more complete. The problem is that there aren't all that many products that can provide this for us, until now.
Western Digital's Book Desktop External Hard Drive has been designed with you in mind (aren't you special?) but it also been designed to help you store your videos, pictures, music and games with up to 10TB of space. Compatible with both Windows and Mac, along with auto backup and Time Machine functionality, you will never lose a file again and can chill at your leisure. Boasting fast transfer speeds, as well as both password protection and hardware encryption, add a bit of sophistication to your desk with Western Digital's Book External Hard Drive.
Key Features:
Mac and Windows compatibility
Automated backup and Time Machine capability
Massive amounts of storage space
Password protection and encryption
Universal connectivity
Specification:
Brand

Western Digital

Model

WDBBGB0080HBK-NESN

Weight

3 pounds
Super speed transfer
Simple set up
Stylish design suits any environment
Perhaps a bit on the pricey side
No LED power indicator
Has a habit of getting a bit loud
Buffalo Ministation Extreme Portable Hard Drive
Proper and secure data and information protection is crucial in the modern world with hacks abound and no telling who will be struck next. This is something that the Buffalo Ministation looks to prevent by offering a rugged design and developing a smartcard that can ensure you don't fall foul of external data threats. But it isn't just hackers that you want to look out for, we all have bouts of clumsiness from time to time and so the product's sturdy design features military-standard casing to prevent damage from dropping as well as being both water and dust resistant, perfect for travellers.
To avoid tangling with other wires, Buffalo Ministation Extreme Portable Hard Drive comes with a wrap-around cable function to keep everything tidy and uses hardware encryption and automatic backups to keep your files protected. For added convenience, NFC capabilities make file transfer simple and hassle-free. Compatible with both PC and Mac, anyone looking to keep their files safe while travelling the world should look into what Buffalo have to offer.
Key Features:
Shock-, water- and dust-proof chassis
Fast file transfer
Automatic and scheduled backups
Integrated USB cable
NFC technology and smartcard
Specification:
Brand

BUFFALO

Model

HD-PZN1.0U3B

Weight

10.6 ounces
Sturdy design
Smartcard, NFC and backup technologies
Excellent price
Long setup
Short integrated cable
Security software not compatible with older Windows systems
External Hard Drive Buying Guide
How Do We Choose Our Selection of External Hard Drives
With so many products on the market, it can be a challenge to narrow down the best of the best. When thinking of giving you the information that you need to make a decision we look at two things: performance and price.
These factors often go hand in hand. With everything in life, you get what you pay for and so you can't expect to get a reliable model on the cheaper end of the spectrum. External hard drives are some of the most important pieces of tech available and so we wouldn't want to suggest something that could end with you losing all your favourite files. That's why we have considered the best performing products that are still at a reasonable price to give you the best idea of what you need.
Features To Look For In An External Hard Drive
There are a whole host of features that you want to look for in a portable hard drive or SSD.  depending on your needs you want to consider storage space; there is no point buying 1TB if you are going to need a second terabyte in just a few weeks, so plan accordingly.
There is also speed so you can transfer your files as quickly as possible. There is little worse than having to keep your computer on all night while you transfer files. This can also be considered as part of connectivity. Tech sometimes fails, we all know this, but it can be frustrating having your files corrupted due to a rubbish connection.
The software is another key feature. If it is not compatible with your machine, don't waste your money. With portable hard drives, the size also needs to be considered as you will be carrying it with you all over the place and don't want it weighing down your backpack.
Security is something that is becoming more prevalent with drives nowadays following hacking scandals. If you have sensitive info on your hard drive, then encrypting it will save you a lot of bother. Finally, the durability of your device. Can it withstand human error? Will it degrade after just a year or two? Get your money's worth, but also remember that tech does not last forever.

External Hard Drive FAQ
Q: What is an external hard drive?
A: An external hard drive is a device that can be attached to your computer through a USB cable to store files that might be clogging up your machine. They are ideal for keeping pictures and videos safe, giving you extra space on your device and generally keeping everything secure in case of failure.
Q: How do I use an external hard drive?
A: Depending on your computer, you simply plug it in via the USB port and go through the installation or formatting process (if there is one). Following that, you can drag and drop or cut and paste what you need over to the external drive folder and voila. Really, really easy.
Q: Are external hard drives reliable and how long do they last?
A: As a rule they are very reliable. Some people have theirs for years before having to migrate to another one. Others fail as soon as you take them out of the box, but that is more a manufacturing error other than anything else.
A typical hard drive will last between 3 to 5 years depending on use. If you use them to store lots of data you more than get your money's worth over this stretch of time.
Q: What is HDD and what is SSD
A: HDD stands for hard disk drive and requires more power but also gives you more value for money. When buying an external hard drive, you will typically purchase an HDD. their capacity can range from 500GB to 10TB for desktops
SSD is a solid state drive and is more powerful, but of course will cost more money to run and purchase. A comparison that is often used to differentiate between the two is that an HDD means you have to collect a book across the room, whereas an SSD allows for the book to appear magically in your hands.
Q: How do I maintain an external hard drive?
A: Like anything you want to last a long time, proper care is essential for maintaining your hard drive. Disconnect it properly from your computer, unplug it when not in use, and undertake regular cleaning of it by removing files that are not needed.
Q: HDD vs. SSD
A: Again, it all depends on your needs. The SSD contains no moving parts and so is safer in the event of dropping your bag while the HDD could suffer. The main selling point of an SSD is that it is just so fast. So fast that you can't even comprehend how fast it will be unless you actually use one. For people with horribly clogged up computers, it can seem like a godsend.
HDDs are perfect for those with a lot of media like videos and music. In addition to this they are cheaper. Both products have their advantages and they appeal to different sides of the computer world. Those who just use their computers for listening to music and storing photographs will get more out of an HDD, while graphic arts professionals, those who do a lot of work on their PC will reap the benefits of SSDs. for more info on HDD vs SSD, check out PC World's comprehensive overview of the differences.
Q: HDD vs. Cloud
A: We all remember a couple of years ago when hundreds of celebrities got their iCloud hacked and it caused a general panic about the safety of cloud storage. When considering which to use, there are a lot of factors to consider. For many, the one-time price of HDDs makes it a winner as opposed to subscription payments of cloud storage, but that means you also have to bring your HDD with you if you want to access your files.
Cloud storage allows for anytime, anywhere access and, as long as you don't have anything compromising on there can prove extremely convenient for storing pictures, music and videos without clogging up your phone. Like most issues, it is a matter of what works best for you, so do your research and discover what is the right solution.
Sources: 
Best Cloud Storage of 2018 - TechRadar
Sign Up Now
GET THE VERY BEST OF GEARHUNGRY STRAIGHT TO YOUR INBOX