Best PC Game Controllers In 2022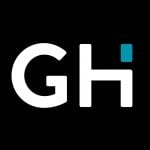 This product guide was written by GearHungry Staff
Last Updated
January 30, 2020
GearHungry Staff
GearHungry Staff posts are a compilation of work by various members of our editorial team. We update old articles regularly to provide you the most current information. You can learn more about our staff
here
.
GearHungry may earn a small commission from affiliate links in this article.
Learn more
When arguing over the console wars, it isn't uncommon for PC advocates to note the flexibility of the PC as the reason why it is the best platform for gaming. This is debatable as Playstation and Xbox also allow you to browse the internet, watch movies, and so on. But, PC is king when it comes to the variety of controllers that can be used to play it. There are many innovative PC game controllers, with each having its advantages and perks. Regardless of what sort of player you are, there's a PC game controller for you. Below we'll take a look at some of the best controllers and the ones you simply have to buy.
The Best PC Game Controller
Razer Wolverine Ultimate PC Game Controller
The Razer Wolverine Ultimate is easily one of the best PC game controllers out there, and it is easy to see why. The sleek black design is a joy to behold, and with the glossy feel, you might find yourself absent-mindedly caressing it while on a loading screen. It possesses many features that make it such a great option. For one, it works pretty well with the Xbox One. This is amazing as it means you can have one controller for two consoles as it, of course, also works with the PC. The buttons are ergonomically designed to fit the user and ease the strain on your fingers. This pad sports the ever beautiful Chroma lighting, which provides smart full-spectrum lighting and adds to the object's aesthetics.
The controller also comes with a slew of extra buttons, all of which are remappable for the ultimate gaming experience. With the help of the remapping function and Razer Synapse for Xbox, you can completely customize your controller and master incredible techniques that are almost impossible to pull off. It features a quick access panel that lets you bypass the stress of looking for specific functions like the speaker or mic controls. The Razer Wolverine Ultimate is the best choice for the PC game controller due to its many, many exciting attributes. If you are a seasoned pro player, or someone looking to get into the space, this is the gamepad for you.
Key Features:
Chroma Lighting to show off personal style
Fully remappable buttons
Quick access menu
Compatible with Xbox One
Specification:
Brand

Razer

Weight

13.6 Ounces
Advanced ergonomics for comfortable gaming
Easy customization
Hair-trigger mode that allows for faster responses
Sleek design
Extra trigger buttons are harder to press
Disconnecting and reconnecting it to get it working is irritating for some
It might be inconvenient to use for non-tournament players
Some buyers complained of false advertising
8Bitdo M30 Bluetooth PC Game Controller
Remember a simpler time when games had very linear storylines, and sidescrollers were all the rage? Well, the 8Bitdo M30 Bluetooth Gamepad capitalizes on that nostalgia to deliver an emotional controller that brings a little extra to the table. The gamepad's design harks back to a golden era of gaming with the rounded sides evoking childhood memories spent in front of a screen. Inspired by the legendary Sega mega drive and Genesis consoles, this controller features a lot of buttons that can be used to play a variety of games. Do you like versatility? If so, you're in luck as the 8Bitdo is the epitome of versatility. It works with PC, Mac, iOS, Android, and Nintendo Switch. Yes, you heard that right, a Sega inspired controller works with a Nintendo property.
As the name implies, this controller is Bluetooth enabled and is rechargeable. The charge lasts for a decent amount of time, letting you relive your childhood. The controller is ideal for retro games and titles that don't require too many buttons. This is a high-quality gamepad also equipped with an instruction manual on the off chance that you get confused while trying to put it together. It is also really affordable, and it doesn't make much of a dent on your budget. This is undoubtedly a gamepad worth buying as a gift for a gamer you care about in your life or for the young boy in you.
Key Features:
Bluetooth enabled
Rechargeable battery with long-lasting charge
Inspired by Sega Genesis and Mega Drive
The firmware can be upgraded
Specification:
Brand

8Bitdo

Model

6922621500735

Weight

4.8 Ounces
It comes with an instruction manual
It is compatible with the Nintendo Switch, Android, and iOS
Nostalgic design
Easy to use
Can't be remapped for every game
The button layout was unsatisfactory for some
 It can lag a bit when used with the Switch
It doesn't work too well with AAA titles
8Bitdo SN30 Pro USB PC Game Controller
We have another 8Bitdo entry on the list with the 8Bitdo SN30 Pro USB Gamepad. Like the one before it, this controller was made to evoke feelings of nostalgia– and it works. Just look at the design! It looks like a cross between the Super Nintendo and Playstation, thanks in large part to the addition of joysticks. It possesses all the charm of the retro 'SNES' with a few added functions to really bring it to the new age. It is compatible with the Nintendo Switch (Version 3.0.0 and above) and can also work with Windows, and Raspberry Pi devices.
It also sports a rumble function, which is a great addition that really elevates this pad over the device it was inspired by. It possesses 'home,' and 'screenshot' buttons and customized turbo buttons help you up the ante while gaming. In case you have any problems dealing with it, a handy instruction manual is included in the package, which of course, just adds to the appeal of this controller. So, if you are looking for a nostalgic trip, then this is the gamepad for you. It's a purchase you would not regret. For more excellent products every gamer will love, check out our reviews of the best gaming laptops.
Key Features:
Wired controller
Vibration is enabled on this gamepad
Compatible with Nintendo Switch
'Home' button function
Specification:
Brand

8Bitdo

Model

RET00169

Weight

6.7 Ounces
Affordable price
It comes with an easy to understand instruction manual
Ergonomic design
Versatility
It isn't fully customizable
Turbo mode only works with Windows
The hard plastic is uncomfortable for some players
Sharp contours caused discomfort for some
Thrustmaster TMX Force Feedback Racing Wheel
If you're really into racing games and a regular controller just doesn't cut it for you, perhaps we can recommend the Thrustmaster TMX Force Feedback racing wheel? This sleek racing wheel feels like the real thing complete with exhilaration and palpitations. It measures 11"/28 cm in diameter, which is about the same dimensions as a real wheel, and the ergonomic design makes it comfortable to use over long periods. It can be used with all racing games, and if you're daring enough, you could try using it on a Dark Souls speedrun. It is compatible with the PC and Xbox One. It has a 900° force feedback base, and the mixed belt-pulley and gears system makes for the ultimate driving simulation.
As mentioned earlier, it works pretty well with the Xbox One. It is recognized by the console and works with the console's menus. Any racing game on the Xbox one that supports a racing wheel is a fair game for the Thrustmaster. The pedal sets are optimized and are adjustable. This means that even if you aren't the tallest person, you can easily adjust this device to suit your height and frame. The button layout is also impressive as each button is well within reach, and it doesn't require any overexertion to reach any control you're looking for.
Key Features:
Realistic wheel
Impressive button layout
Realistic force feedback effects for better immersion
Optimized pedal sets that are also adjustable
Specification:
Brand

ThrustMaster

Weight

11.25 Pounds
Compatible with PC and Xbox One
Xbox One certified embedded software for more comfortable use
Works with other Thrustmaster accessories
Works with all Xbox One racing games
Other Thrustmaster accessories are sold separately
Some customers have complained of the tech support
The pedal set could be pretty flimsy
Difficult to operate for some
Thrustmaster T-Flight Hotas One
Take to the skies with the Thrustmaster T-Flight Hotas One, the very first official joystick for Xbox One and Windows. Just like the Thrustmaster racing wheel before it, this T-Flight set is made to give you the most realistic flying experience you can hope for. This flight stick also comes with the official Xbox controls, which make it usable with any flight simulator game on the console. The maneuverability of the Thrustmaster T-Flight is unmatched, and the throttle is fully detachable. Using it is easy and comfortable, thanks to the convenient design. The flight gear is massive and contains five axes, 14 action Buttons, one rapid-fire trigger, and one Multidirectional hat Switch.
This game controller is all about realism, and the device is comparable with the real thing. The joystick boasts of a rudder function which is uncomplicated to use and is comparable to the pedals used in a plane by a real-life pilot. The joystick and throttle come together, making the controller easy to store away for later use. For gamers who want to take their flight simulators or warplane games to the next level, the Thrustmaster T-Flight is just the device you need. 
Key Features:
Official joystick for Xbox One and Windows
Detachable throttle
14 action buttons
Dual rudder system
Specification:
Brand

ThrustMaster

Weight

4.5 Pounds
Compatible with all Xbox One flight simulators
Easy to store
Ergonomic design for straightforward use
Numerous buttons for different scenarios
It doesn't have a rechargeable battery
Buttons wear out fairly quickly
USB cable is too short for some
Might need to be unplugged and replugged to get it working sometimes
For the fighting game enthusiasts, look no further than the Qanba Crystal Joystick. The design is alone is enough to convince most to buy as it has a street aesthetic that lends itself well to the fighting game genre it would be predominantly used for. It is ideal for pro-gamers who need a fighting stick that is both responsive and efficient. It is compatible with PS 4, 3, and PC. The LED lights are pretty to look at and express a sense of style that sets you apart from other gamers and their fighting sticks. Qanba is officially partnered with Sony, which makes this an official fighting stick, and it is compatible with all fighting titles on the Playstation console.
You can also access the Playstation menu and do all the things the regular controller can do, including share photos and so on. Move about like a real pro thanks to the stylish tote bag that comes with the controller. It is a magnetic case that gives you easy access to the controller, and it is also a pretty storage space for your fighting stick. It has the endorsement of some of the biggest names in the fighting world, including Justin Wong and Alex Valle. So, if you are a newbie looking to get into the world of pro-gaming, this is an excellent controller to get to start that journey. You may also like to try some of the best VR headsets from our list, so take a moment to heck them out.
Key Features:
Official partnership with Sony
Magnetic tote bag
Wired controller
Efficient touchpad
Specification:
Brand

Qanba

Weight

7.25 Pounds
Compatible with PS 4, 3, and PC
Stylish design with the translucent case body
Lock button included
Beautiful LED lights that make you stand out
The buttons tend to clack loudly
The joystick is unsuitable to some
The USB is a bit brittle and could break easily
Some have complained of the buttons going dead after only a short time
While not strictly a gamepad, the GameSir T1d Controller works really well if you own a Tello drone. Flying a drone has never been more comfortable than with this controller. The Tello app with which you can connect this controller is innovative and easy to use. The design of this controller is simple but sophisticated. It is lovely to look at and even lovelier to use. The outer parts feel pleasant to the touch and have that luxurious leathery feel to it. It comes with a USB charging cable that lets it last for a long time. If you do find yourself experiencing any issues, the T1d has excellent customer service and tech support so, you will be attended to in a timely and professional manner.
Key Features:
The GameSir T1d works only with the Tello drone
Accessible and innovative Tello app lets you control your drone without hassle
GCM high-speed connection
USB cable for fast charging
It feels pleasant to the touch
Excellent customer service
The high-precision rocker has no dead zones
Easy to use
Isn't compatible with any game consoles
Can't connect to your mobile phone through Bluetooth
Availability is very limited
Some of complained of too many drop-offs
Hyperkin X91 Wired Controller
The Hyperkin X91 Wired Controller is a modern controller that takes you way back to your childhood. At first glance, the Hyperkin clearly has most of the features of a modern controller, but the design is decidedly retro. The curves and contours hark back to the days of the Super Nintendo gamepad while the placement of the two joysticks are more in line with the Xbox layouts we're used to. The build is lovely, and the joysticks are very precise. It is compatible with the Xbox One and can also be used on PCs with Windows 10 installed. The design makes this a controller that is easy on the hands and can be used over a long period without problems or discomfort. Give your modern sensibilities a retro twist with the Hyperkin X91 controller and stand out from your peers. For the best audio gaming experience, be sure to pick some of the best gaming speakers from our list.
Key Features:
Retro build
Ergonomic design
Precision joysticks
Compatible with Xbox One and PC
Specification:
Brand

Hyperkin

Weight

1.05 Pounds
Comfortable on the hands
Stylish design
Officially licensed for Xbox One
Precision triggers for easier gameplay
Doesn't have a wireless feature
Right trigger spring is brittle for some
Controller gets dirty easily
Some consumers have complained that it doesn't last long
Thrustmaster T16000M FCS HOTAS
And yet again, we have another Thrustmaster on the list. The Thrustmaster T16000M FCS HOTAS is a great controller that, like other Thrustmaster products, values realism and excitement. It is compatible with PCs, and with 16 action buttons, you have more than enough to map your pad. The action buttons also come with a braille-style physical button identification feature that makes it a joy to use. It possesses four independent axes and a twist rudder, which makes using it a complete cinch.
It also comes with an ambidextrous design, which means right-handed and left-handed people can use it without any stress. This is because both the thruster and the rudder are separate, therefore, you can switch which hand each component lands in. The realistic design makes it a delight for users, and the gaming experience is heightened thanks to the realistic HEART HallEffect AccuRate Technology. Find more useful products for gamers by checking out our guide to the best gaming routers.
Key Features:
Realistic HEART HallEffect AccuRate Technology
Ambidextrous design
Comfortable construction
Compatible with PC
Specification:
Brand

ThrustMaster

Model

2960778

Weight

3 Pounds
It can work with Windows 7, 8, and 10
It is compatible with both 32-bit and 64-bit systems
Handy braille-style physical button identification
Easy to use twist rudder
Isn't compatible with any consoles
Centering can get sloppy after a while
Warranty procedure is prolonged for some customers
Z-axis starts to lose precision after a while
PC Game Controller Buying Guide
Features To Look For In PC Game Controllers
When buying a controller, there are several things you have to look out for before picking.
Types of Games - Different controllers work well for various games. Now, you can get the regular controller, which works for every game; however, some people are particular about the controller they use for certain games. For instance, some people prefer using a mouse and keyboard for FPS games, while pro-gamers who specialize in fighting games will seek to get a fighting stick as this works better for them, especially in a competition. Also, if you are going to be playing a lot of AAA titles that require reflexes and numerous buttons, then a retro controller might not be the best fit. Always tailor your purchase to the kind of games you will predominantly be playing.
Design - This is important because it affects the level of comfort you feel when playing, and this, in turn, affects the number of hours you use playing. Some controllers are designed with comfort in mind, and if you know your hands are delicate, then it is a good idea to get a controller with a soft and comfortable outer shell. Retro controllers with their sharp edges and contours might be a horrible idea for a gamer with delicate hands.
Ambidextrous Construction - While the majority of humans are right-handed, not all of them are, which makes gaming a chore for left-handed people sometimes. If you are left-handed, then it would make a lot of sense to buy a controller that considers this and caters to it. The Qanba fighting stick is an excellent example of this as if you are left-handed, you can easily flip the controller and remap the buttons to suit you. This is also a feature of the Thrustmaster T16000M, which has the throttle and rudder separate to equally serve people of different hand orientation.
Price - This is a consideration no matter what product you are looking at. If you are a pro-gamer earning money for being the best at what you do, then it is wise to splurge on a game controller as this is your livelihood. Just the same way a cinematographer would invest in the best video editing equipment and cameras, so also should a pro-gamer prepare for competitions with the best gear possible. However, not everyone is a pro-gamer, and there are just regular Joes who just want to enjoy a video game with a great pad. For those people, spending close to $200 on a controller isn't especially sensible. This is made worse by the fact that some pro-gamer controllers aren't even usable by ordinary people. So, make the smart choice, pick a controller that works for you and is also manageable in terms of price, and go for that.
Compatibility - Always ensure you know what consoles or types of PC your controller can work with. Some gamepads work with the Xbox One and PC but not with the Playstation, and some vibe perfectly with the Playstation, but not Microsoft's console. So as not to waste your money, check to see the controller's affinity before going ahead to make a purchase.
Types Of PC Game Controllers
There are several types of PC game controllers, with each one having its strengths and weaknesses. Keep in mind what each type is suitable for before making a purchase. Below we will look at some of the different types of controllers there are.
Retro Game Pads - These are controllers that are usually designed like their retro counterparts. They take inspiration from classic consoles such as the Sega Mega Drive and Super Nintendo. Some try to meld the old and the new like the Hyperkin, which mixes new Xbox controller sensibilities with old design models of the Super Nintendo.
Console Controllers - These are the most common and popular type of gamepad there is. It is the controller that comes with every console game. They are generally able to play any kind of game and can be called a jack of all trades. Some are customized to give the best gaming experience available like the Razer Wolverine Ultimate.
Fighting Sticks - As the name implies, these are more geared towards fighting games. They are generally large, arcade-like boxes with buttons that are easily accessible and can be mashed with ease to produce the best results. The Qanba is an excellent example of a fighting stick, and it has a couple of other features that make it more attractive than the regular console controller when playing a fighting game. Most pro-gamers that specialize in fighting games use fighting sticks for their fast responses and button layout.
Sign Up Now
GET THE VERY BEST OF GEARHUNGRY STRAIGHT TO YOUR INBOX