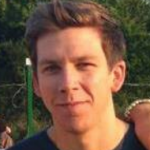 First up you might be wandering a Valet tray even is and more to the point, why you need one? If so then you need to work on your levels of sophistication! Every self-respecting "gent" who's not got their own real-life Valet on staff needs a Valet tray to keep all their gear organised! How on earth do you know where your keys are otherwise? Leaving the house in a flurry of activity – wallet, "check", mobile phone, "check", keys "oh bloody hell where did I put them again this time?"
Think of a Valet tray as a very elegant receptacle for holding the important contents of your pockets. You can't live without pockets so really you can't live without a Valet tray. It is a very classic and timeless way to store all your manly stuff. A Valet tray is the modern man's way of safely storing his Every Day Carry. Better still, usually made of luxurious materials and interesting design features, they can also double up as a piece of interior art commanding pride of place and bringing to life a boring bench or bedside table.
So let's delve in and take a look at some of the best Valet trays on offer.
The Best Valet Tray For Men